Heimplanet Travel Pack 34L (V2) Review
With its sleek aesthetic and thoughtful internal organization, the Heimplanet Travel Pack 34L is ready for any adventure. We just wish the hip belt was more supportive.
Our Verdict
Unlock the Pro Summary
Save time. Get access to brief summaries of our reviews so you can browse and make decisions more efficiently.
Pros
Tub-like main compartment is easy to pack
Highly functional and versatile internal organization
Some pockets are liter independent
Cons
Hip belt isn't efficient at helping distribute weight
Accessing the main compartment through the horseshoe zipper is a bit awkward
Strap management style takes some getting used to
Recent Pack Hacker Video
Technical Details
Capacity

34l

Weight (lb)

3.4 lb (1.5 kg)

Denier

800D

800Dx660D Nylon

Dimensions

21 in x 13 in x 7 in (53.3 x 33 x 17.8 cm)

Notable Materials

Nylon, Polyurethane, Polyester, YKK Zippers, ITW Hardware, Aluminum

Manufacturing Country

Vietnam

Laptop Compartment Size

15"

Warranty Information
Full Review
Get up to 30% off Heimplanet • Join Pack Hacker Pro
One of our favorite urban travel backpacks, the Heimplanet Transit Line Travel Pack 34, has gotten a makeover after its initial release via a successful Kickstarter campaign. Think of this makeover as less of a full-blown plastic surgery job and more like a "got a new haircut and dusted some bronzer on" type of deal. It's got the same features we liked about the first iteration—thoughtful organization, functionality, and urban aesthetic—it's just a bit sleeker.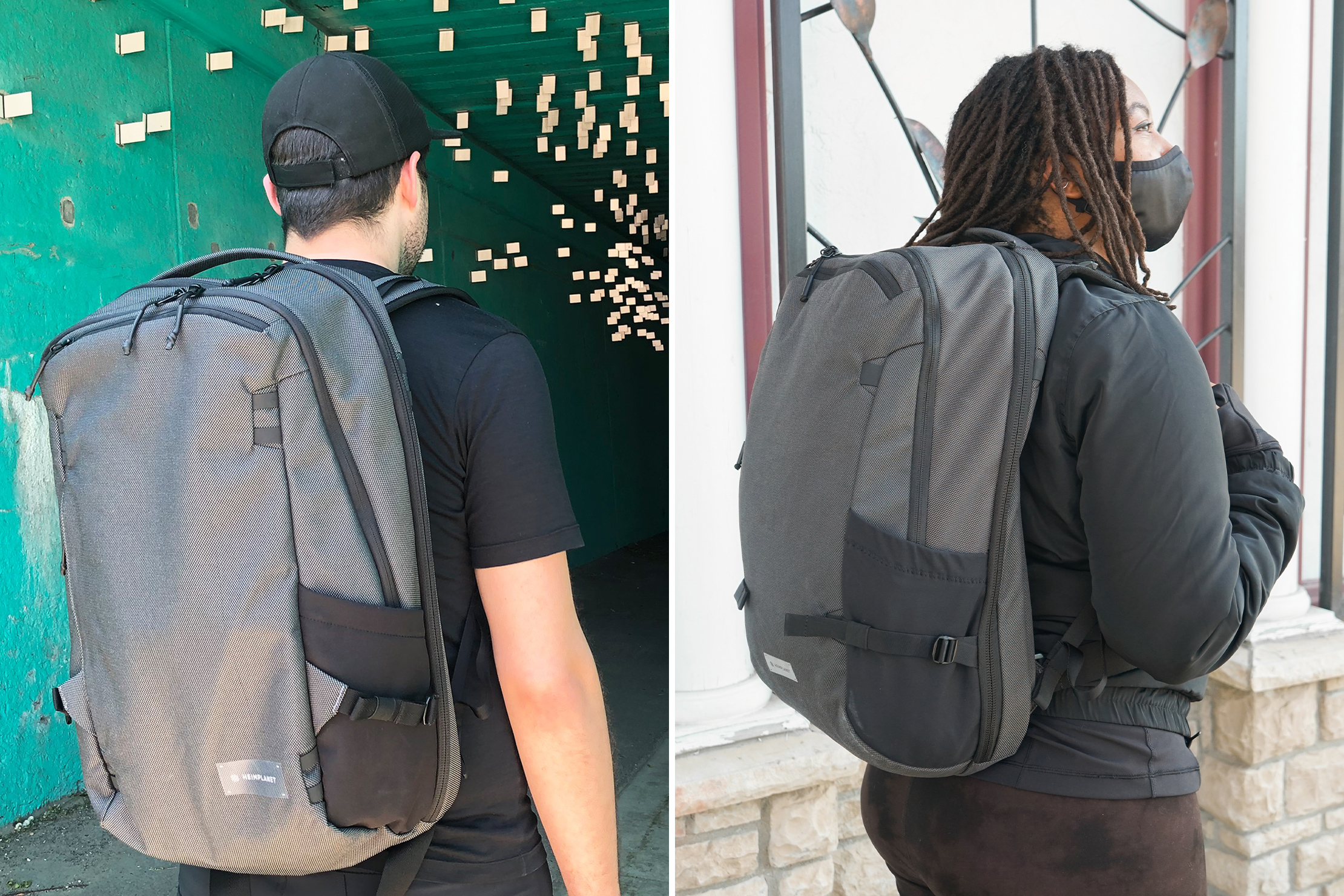 The fabric is softer, the shape is more round, and the Hypalon tabs on the harness system are cleaner. This makes for a more streamlined look and user experience.
While it may not live up to the "last bag you will ever need" marketing that came with the first version's initial release, it's definitely a solid travel backpack with a well-thought-out design. We had some minor issues with it being slightly uncomfortable to carry for extended periods when it's stuffed to the brim, but your mileage may vary on that. Also, overstuffing your bag is not really recommended, but this is Pack Hacker you're reading—it's our job to put these bags to their absolute limits! There's a lot to talk about with this bag, so get ready for a long read.
Materials & Aesthetic
When we say this bag is sleek, we mean that it's like a well-tailored suit. You'll see what we mean by looking at the fabric, so let's start there. Heimplanet uses their in-house developed material called DYECOShell I, previously known as DYECOSHELL. What's the difference besides capitalization? This new and improved version is made from an 840D Nylon and 660D Nylon blend, whereas the previous version was an 800D Nylon and 660D Polypropylene combo.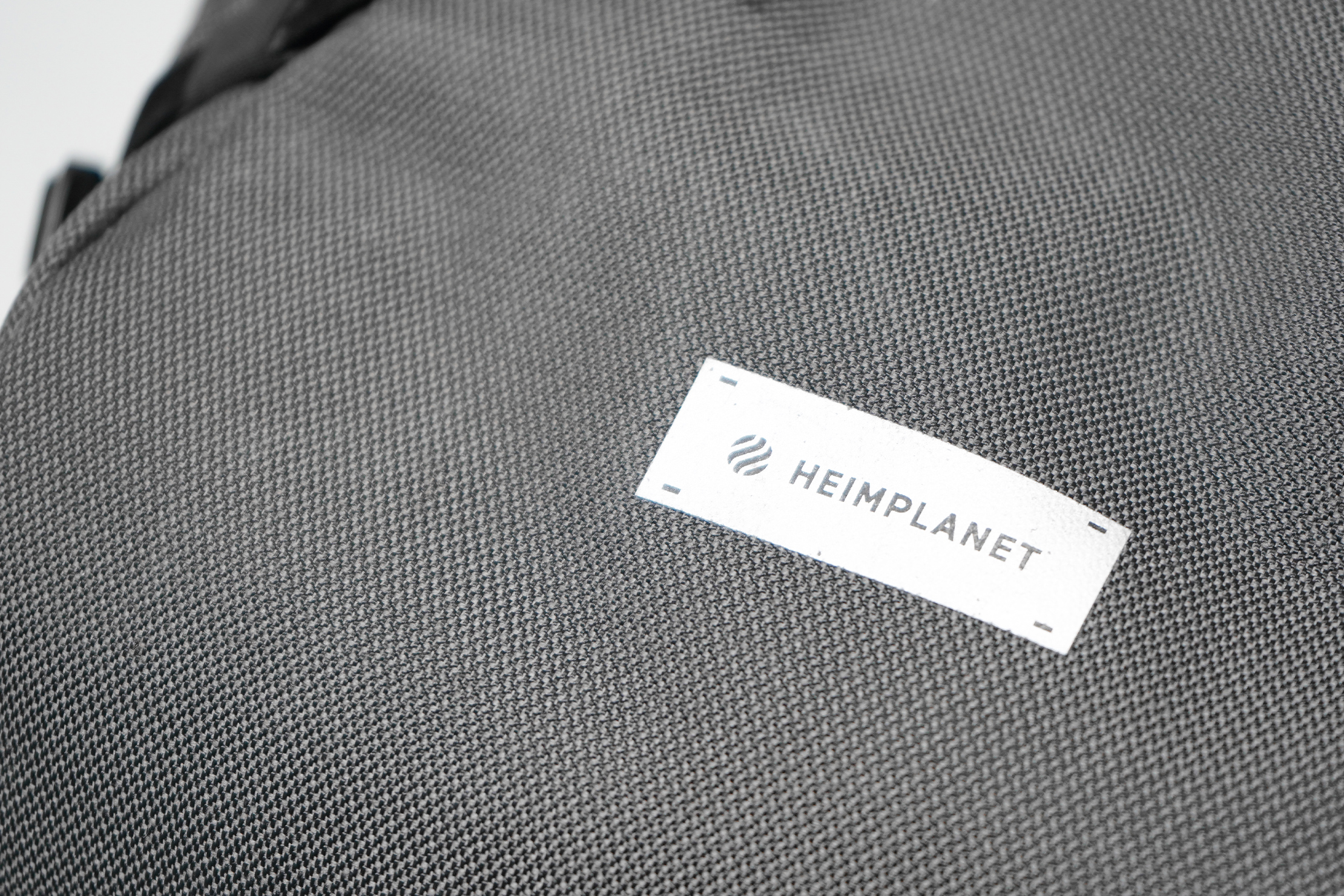 If that just sounds way too confusing, all you need to know is that the new fabric is made of a nylon blend, making it softer and more smooth to the touch. Softer doesn't mean less durable, though. The travel pack is still sturdy, with a DWR coating for weather resistance. It just doesn't feel as rough as the first version (a good thing)!
Heimplanet also uses the dope dye method to give the fabric its color. It's a more sustainable way to dye fabrics using less energy and chemicals than traditional methods. Durable products that are also environmentally friendly? That is definitely dope. At the time of this review, this bag is available in two colorways—Black/Castle Rock which is a darker grey with black accents, and Black/Black because black is awesome. No complaints here.
What makes this pack so visually appealing is the aesthetic versatility. Take it to the office, explore a bustling downtown, and go on a desert hike on the same day and it wouldn't be out of place. Heimplanet increased the amount of branding since the first version, so there will be no mistaking this for another backpack.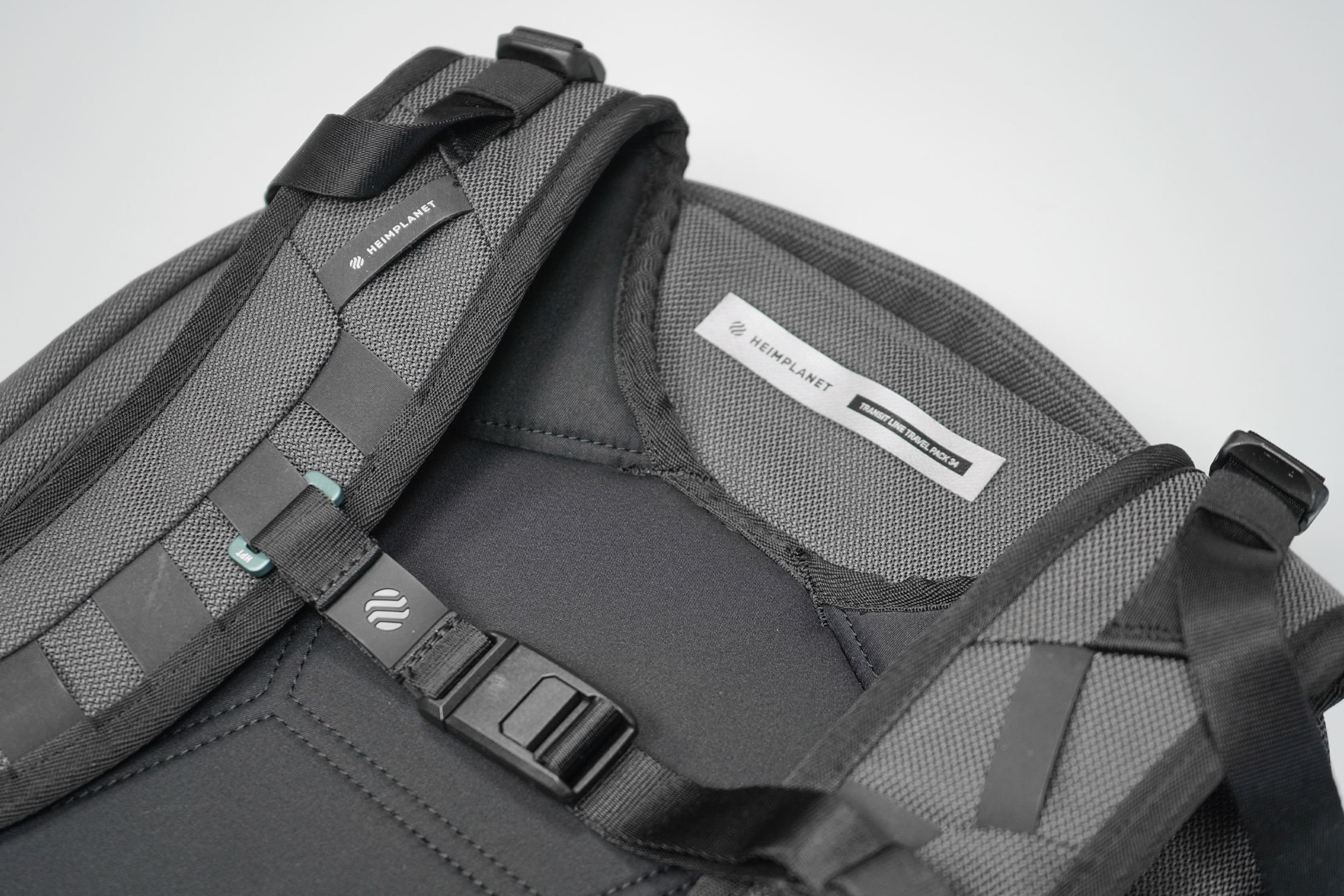 There's a reflective Heimplanet logo on the front and the back, little wavy planet insignias on the sternum and shoulder strap, another Heimplanet stamp on the shoulder strap, and "HPT" on the aluminum sternum strap and hip belt hardware. Oh, and the aluminum zipper pulls are also Heimplanet branded. Whew, okay, that's all of them.
Speaking of zipper pulls, there are some seriously beefy water-resistant YKK #10 zippers on the main compartment of this bag we're happy to see are lockable this time. One of our main gripes with the previous version was the lack of lockable zippers, so we appreciate Heimplanet for making this simple upgrade. You'll find YKK #5 and #8 zippers that are smaller on the rest of the bag.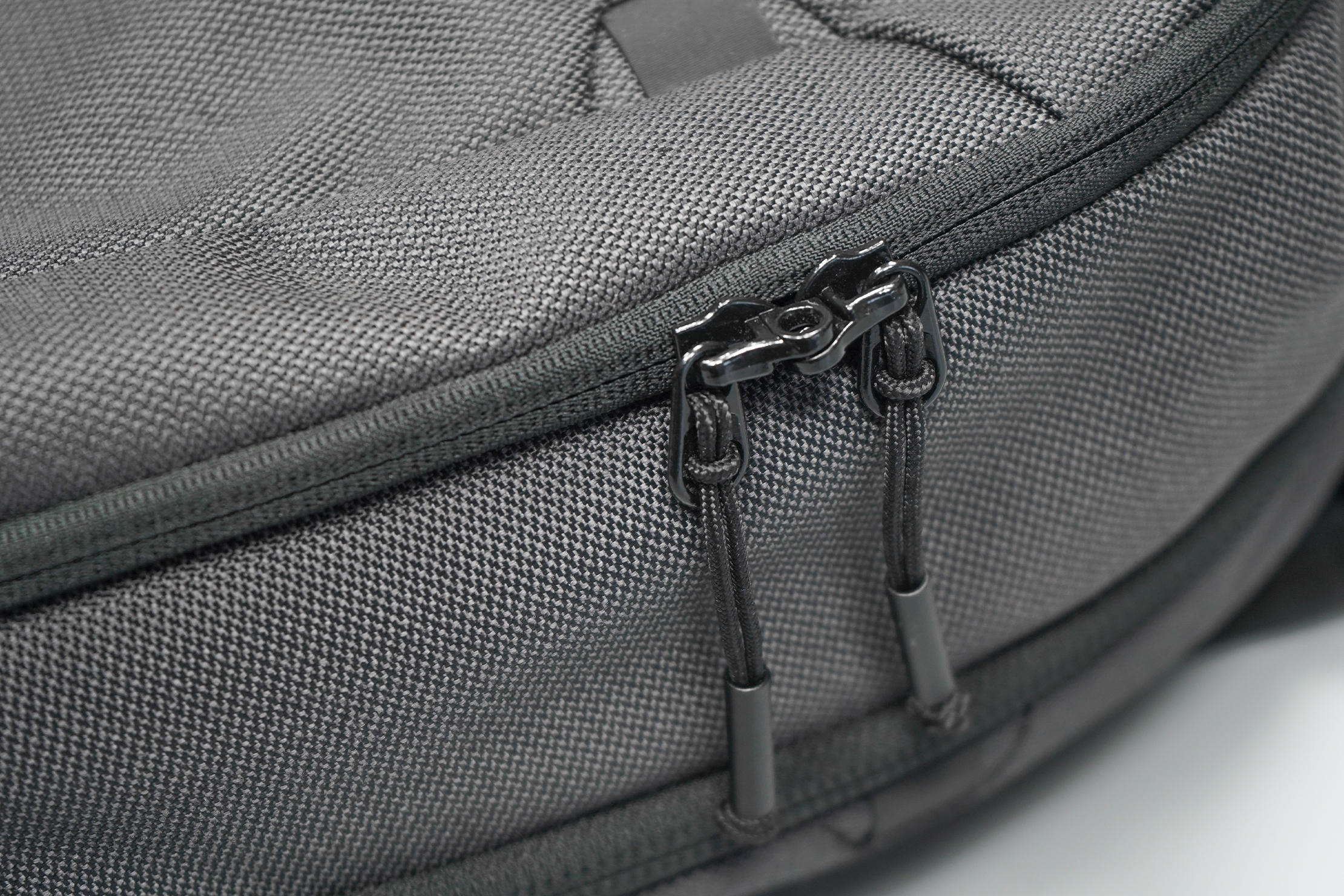 Finally, the shoulder straps have a row of Hypalon tabs which we'll talk more about later. This sounds like a lot (and it is), but all the materials come together to make a travel pack that looks modern while still being highly functional.
External Components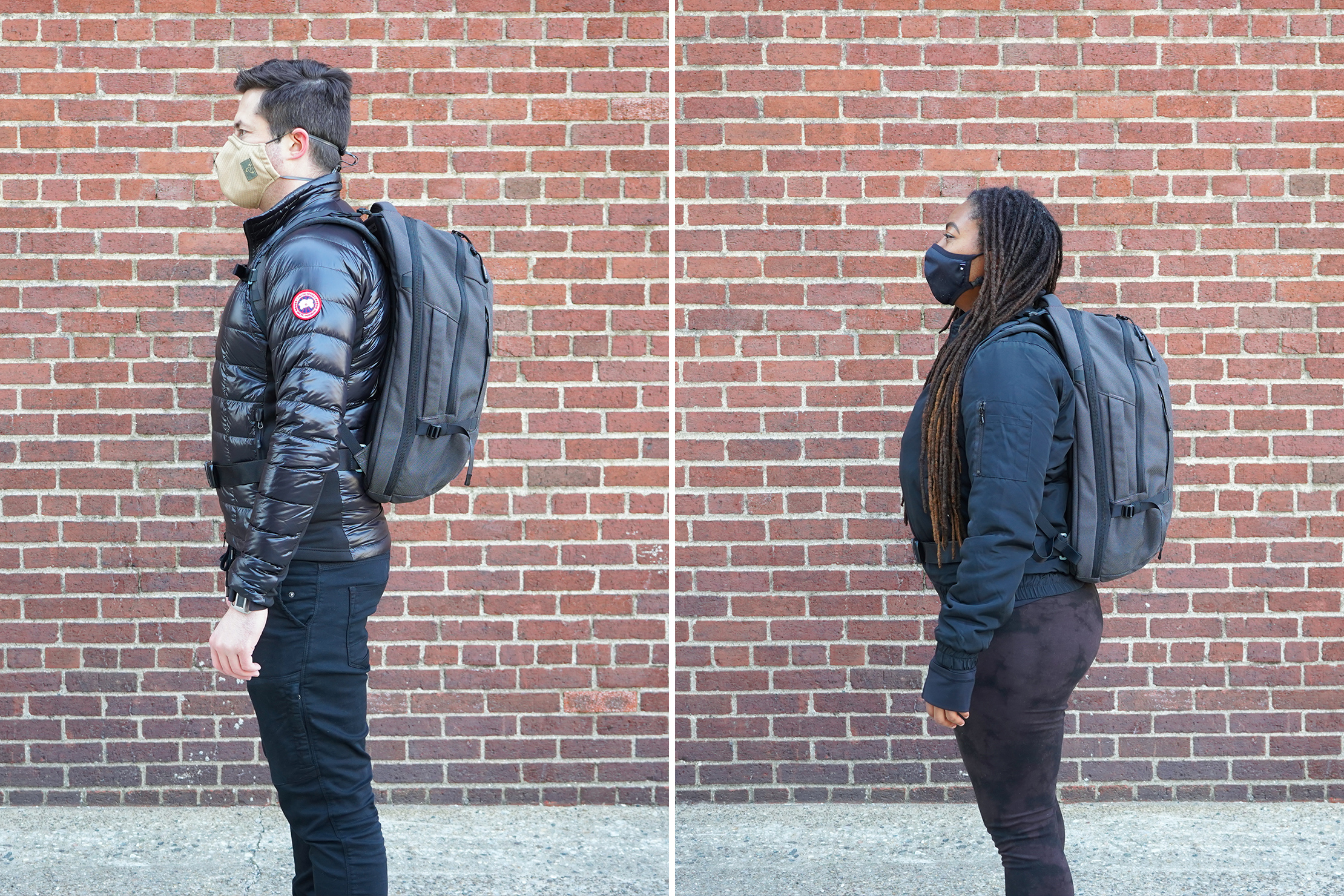 Let's talk about those Hypalon loops. You'll find them on the shoulder straps and front of the bag for different purposes. The rubber tabs along the shoulder straps are so you can customize the bag with attachments. For example, you can change the sternum strap's position if it's too high or low for you by simply removing it and clipping it into a different set of loops. The bottom of the shoulder straps has a long strip of Hypalon, which we're not really sure has a functional purpose. More than likely, this is just to give them a cleaner look. The first version of this bag had Hypalon loops going down the straps' entire length, which looked a bit messy to us. Once again, we thank Heimplanet for incorporating customer feedback into their design upgrades!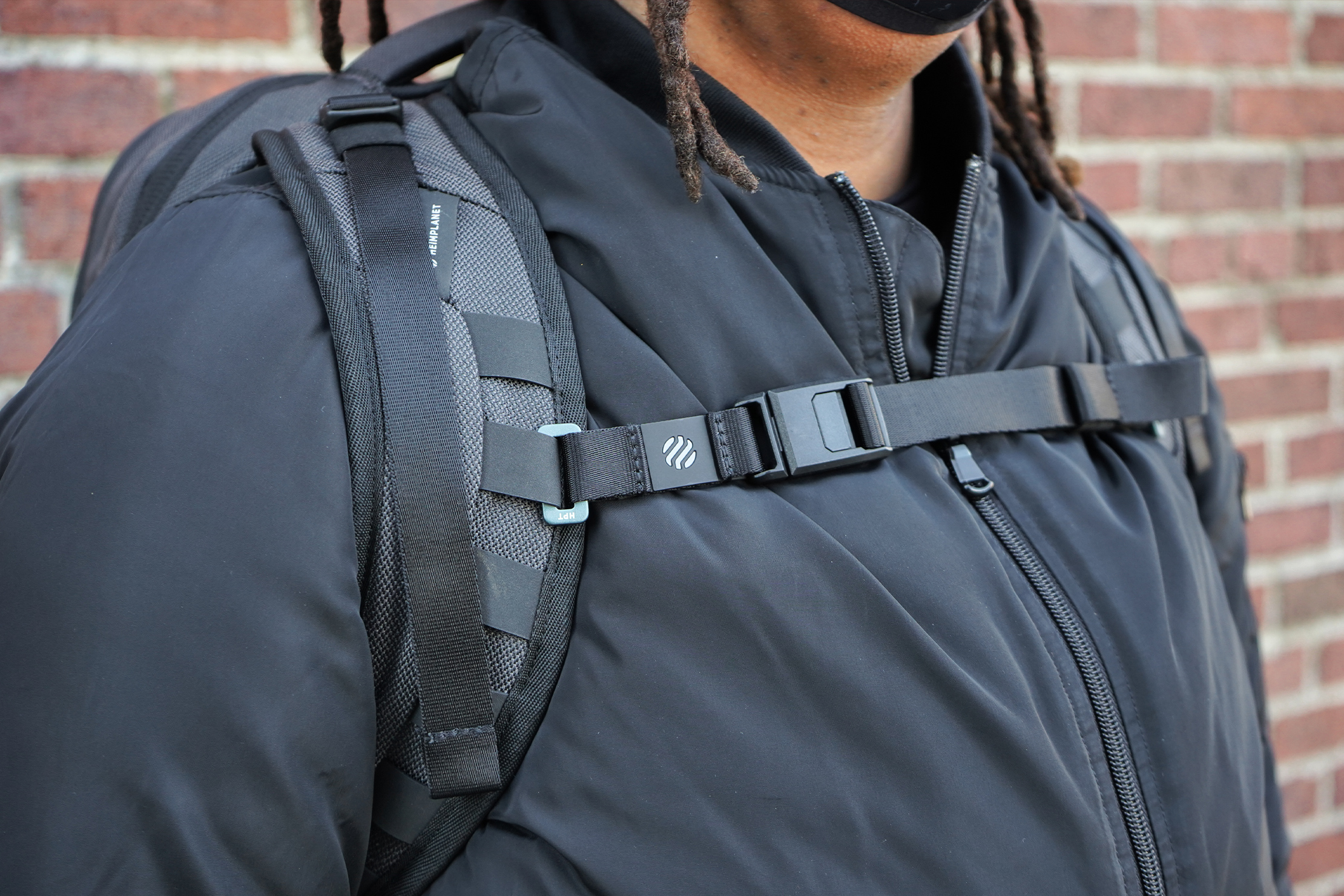 Further up the shoulder straps, you'll find load lifters with strap keepers and another strip of Hypalon to tuck them into. We think Heimplanet shares our disdain for dangling straps because every single one on this bag has a dedicated strap keeper. Yes, every single one—the shoulder straps, load lifters, hip belt, sternum strap, compression straps, all of them. It can be a bit overwhelming at first, but we'll take the few seconds it takes to fiddle with the keepers over straps dangling all over the place. Just be aware that people with smaller frames who need to have the shoulder straps a bit tighter will still have some dangling going on. It will be more managed than a bag without strap keepers, but just so you know.
But wait, there are more Hypalon loops to talk about! You'll also find them on the front of the bag, where you can attach compression straps (sold separately). There is already one row of compression straps near the bottom of the bag. We like these because they don't hinder access to any compartments. The compression straps you can add on will block the main compartment zippers but are more useful if you want to strap on a jacket or tent. The built-in one goes over the water bottle holder, making it convenient to carry a tripod as it will stay tightly in place.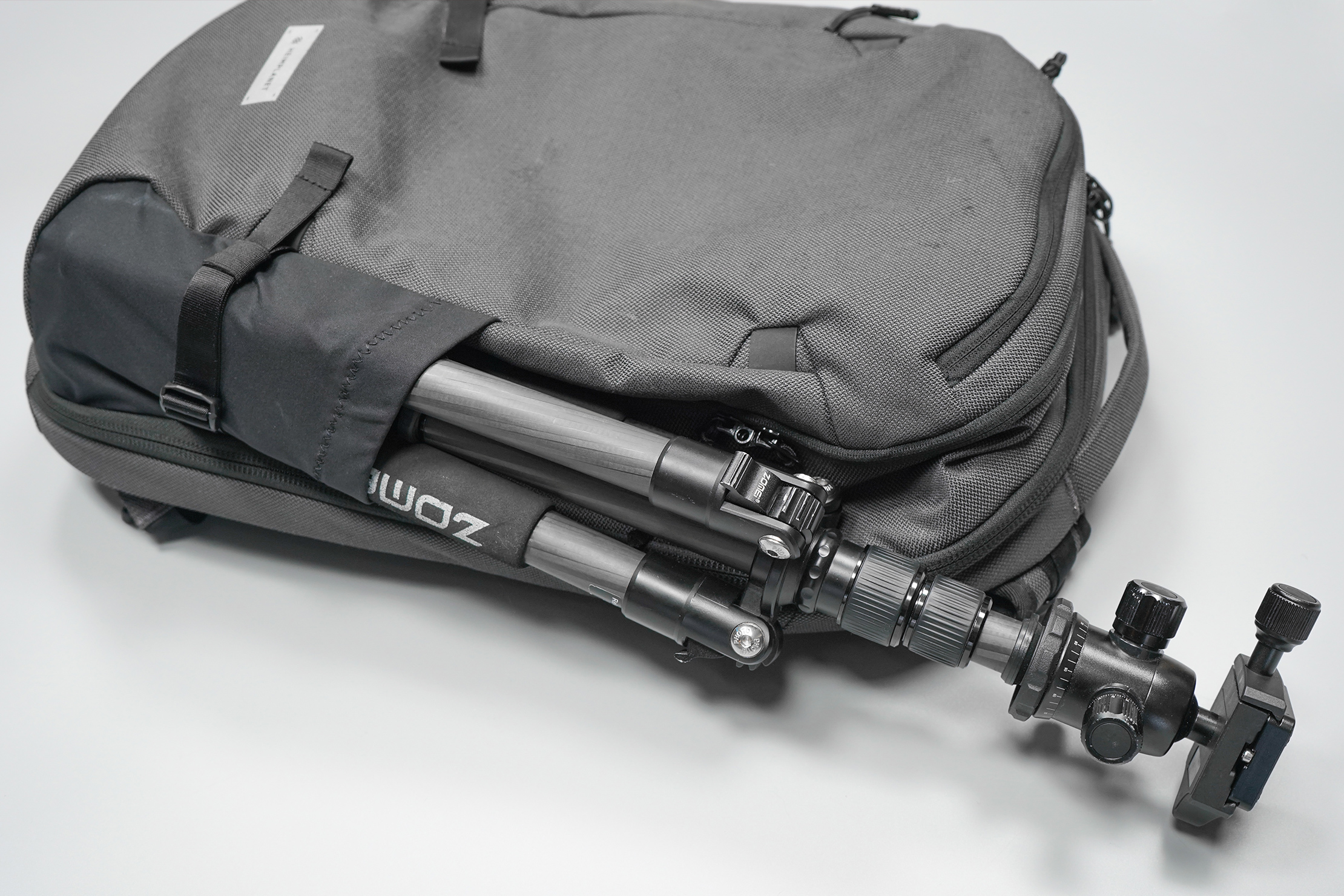 Going back to the harness system for a minute, it's worth noting that Heimplanet has done a great job of upgrading the sternum strap here. We had so many issues with the previous one slipping out during use. On this version, the sternum strap hardware is curved on both sides to hook onto the Hypalon. It's a bit tough to remove, but at least it stays securely in place. Hallelujah! This sternum strap also closes with a magnet instead of a traditional buckle. Your mileage may vary on whether this appeals to you or not, but it does add to the overall sleek "upgraded" aesthetic.
Unfortunately, we can't give out any praise for this hip belt. It's more like a seatbelt. It keeps the bag close to your back but doesn't actually help bear much of the load. Stuffed to the brim on a trip to Nevada, it didn't provide much support on longer walks. That's kind of our fault for overpacking, but a more supportive hip belt would have been appreciated in that scenario.
On the back panel is a thick amount of EVA foam padding. It looks a bit like a ninja turtle shell with the classic Heimplanet honeycomb pattern on it. But the turtle vibes aren't what we like about this back panel. We really dig the bottom pass-through system to tuck the shoulder straps in when you aren't using them. We appreciate that it's simple. No flip it inside out, stuff it in, zip it up, and do the hokey-pokey technique to hide the harness system here. It also has a small opening where you can stick your luggage handle through. One-bag travel isn't ideal for everyone, so having the option to integrate it with a rolling suitcase is a thoughtful touch.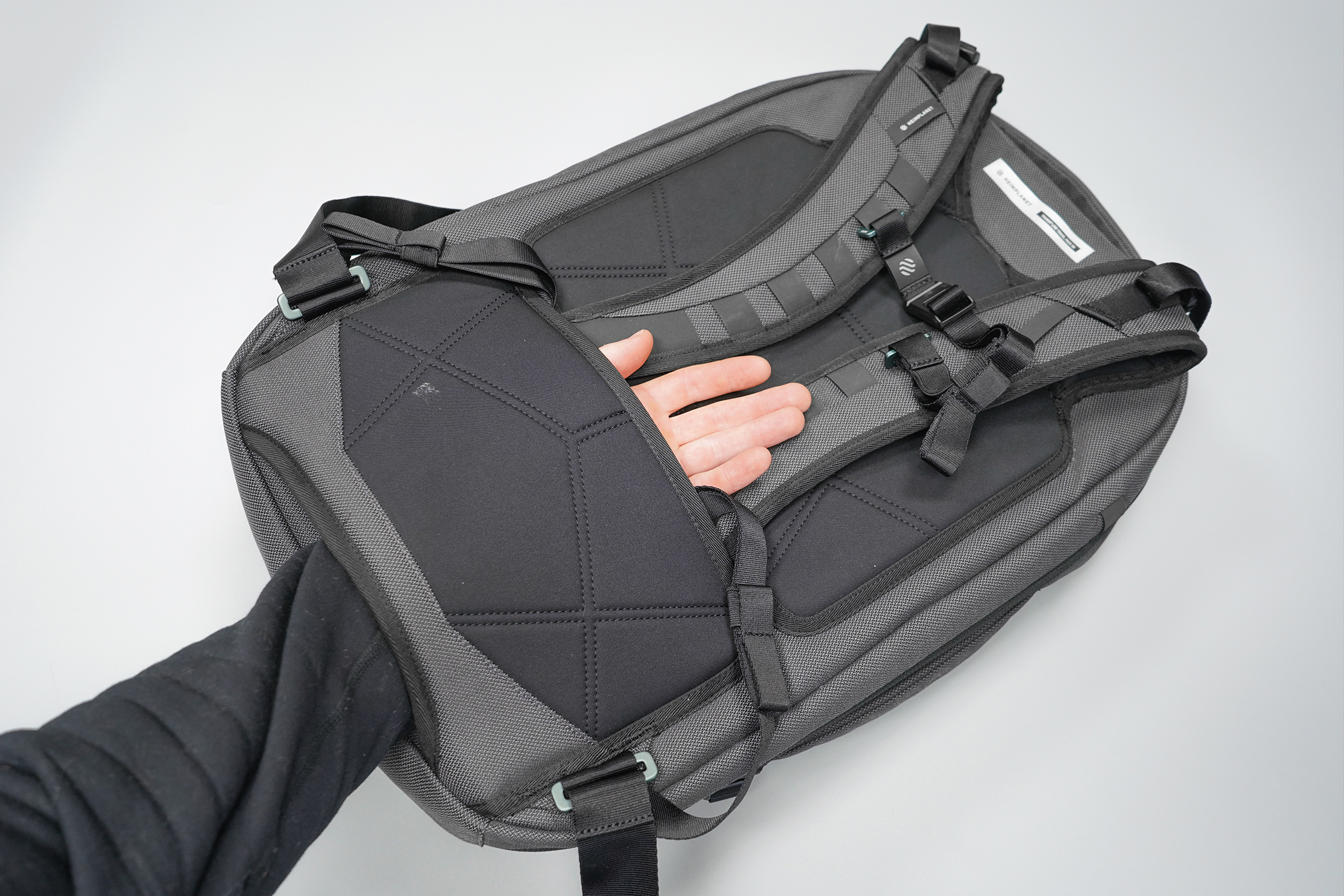 Finally, there are the two nicely-padded grab handles. There's one on the top to easily grab it out of your car or the airplane overhead bin. Then there's another one on the side. We like sticking the shoulder straps and hip belt into the back pocket and carrying it via this handle when we're just taking it short distances. It's also convenient for getting the bag in side carry mode when it's on your back and you just want to swing it around to grab something quickly without taking it off.
Inside The Pack
Finally, we're ready to get inside this thing. There's a lot going on here, too, so let's take a sip of coffee and start with the top pocket. First of all, the polyester interior liner is light grey which makes it easy to see everything inside. We love black, but not when it comes to visibility on the inside of a bag. We dig the geometric pattern going on throughout the interior too. It's like an infinite mandala from outer space.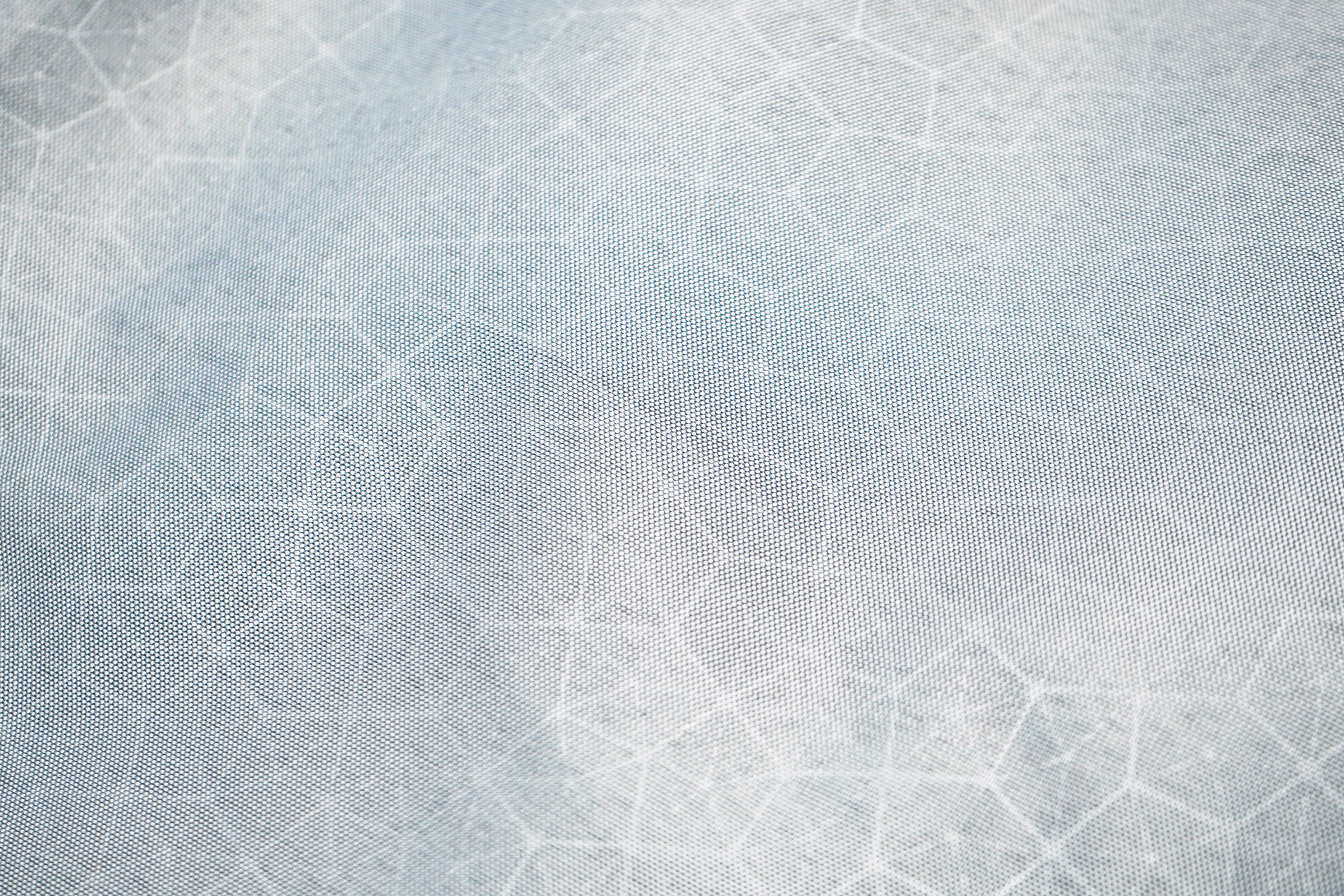 This top, quick-grab pocket is quite spacious, so if you've got a stash of protein bars to carry, drop them in here. It's also liter independent and doesn't cut into the front pocket, which is right underneath it. This one isn't as deep as the quick grab pocket and is better suited for flat items if you've got the main compartment packed out. It's a good spot for your passport and wallet.
The front pocket and side handle work together perfectly when you need to swing the bag around off one shoulder to grab something. When positioned on the side this way, the pocket opening sits right side up. Magic!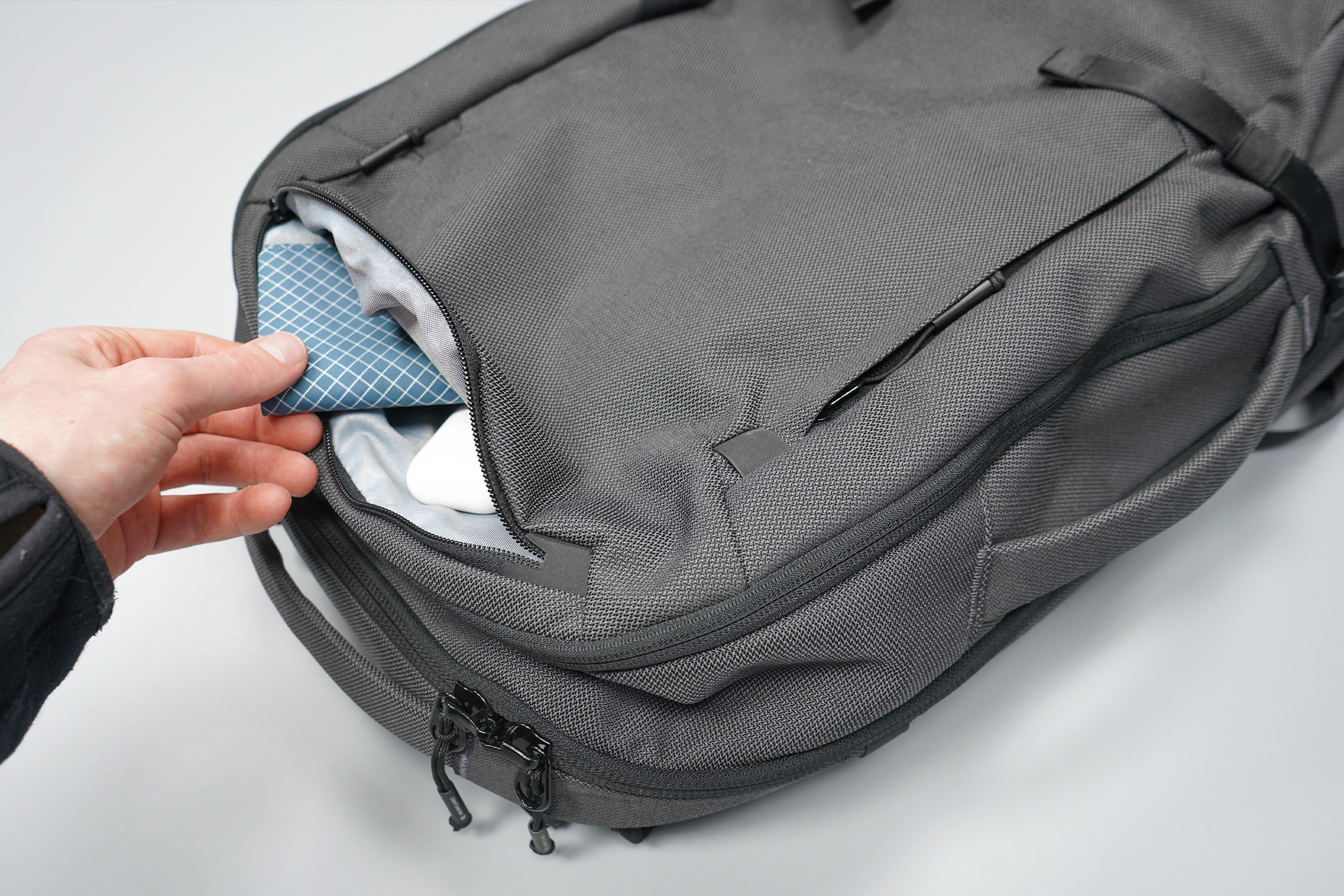 Let's move on to the main compartment. This thing opens all the way up clamshell style. It's almost beyond clamshell, like a hyper-flexible clam doing a yoga backbend. The compartment itself has a nice tub shape which is incredibly easy to pack. There are two ways to access it and several ways to divide up space once you're inside.
The main zipper in the back (the massive YKK #10) is the one that opens up clamshell. There's a padded laptop sleeve with a velcro closure on the back panel when you open it. It's got some felt lining in the same turtle shell pattern we saw on the outside. On the front of that are several soft, stretchy pockets. There's a large one for magazines or notebooks, two pen slots, and then two smaller pockets on either side of those. This is pretty slick for keeping all your work stuff organized.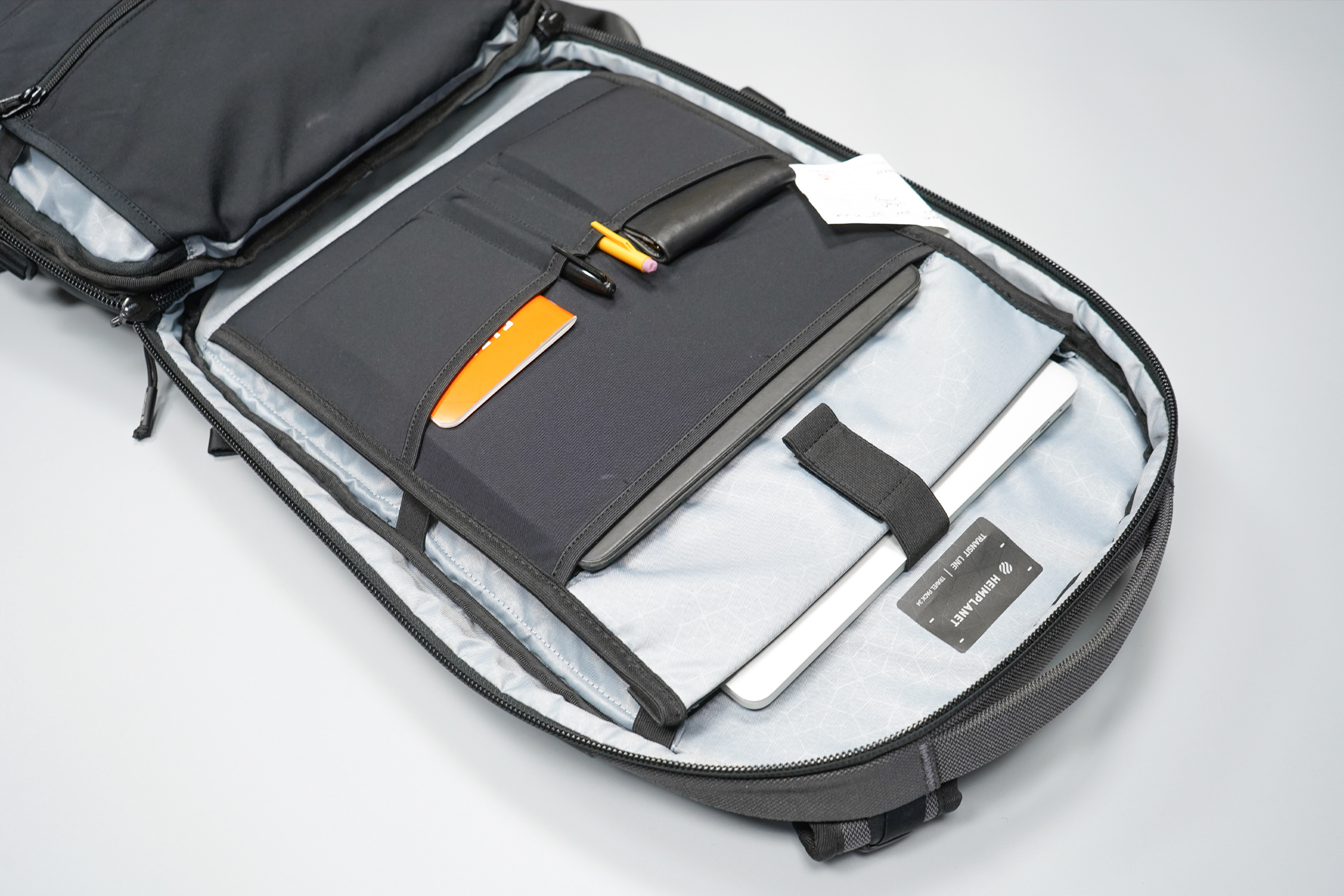 Opposite that are two massive zippered pockets in the same stretchy material. Their 3D design means they lay flat when not in use and stretch out to a remarkable capacity. We found ourselves sticking things that we didn't have any more space in the main compartment for, in here. This included a makeup bag, which we were pleasantly surprised could fit.
This flap of pockets is actually a divider that you can zip up to separate your laptop from your clothes, which you'll pack on the opposite side. If you don't want to use it, just roll up the divider, and it's out of your way. There's a little pouch where you can tuck it in at the bottom. Of course, if you go this route, you won't be able to use those pockets, which we found incredibly useful. Not to mention the peace of mind that comes with having another barrier between your precious laptop and other gear. But, to each his own, of course.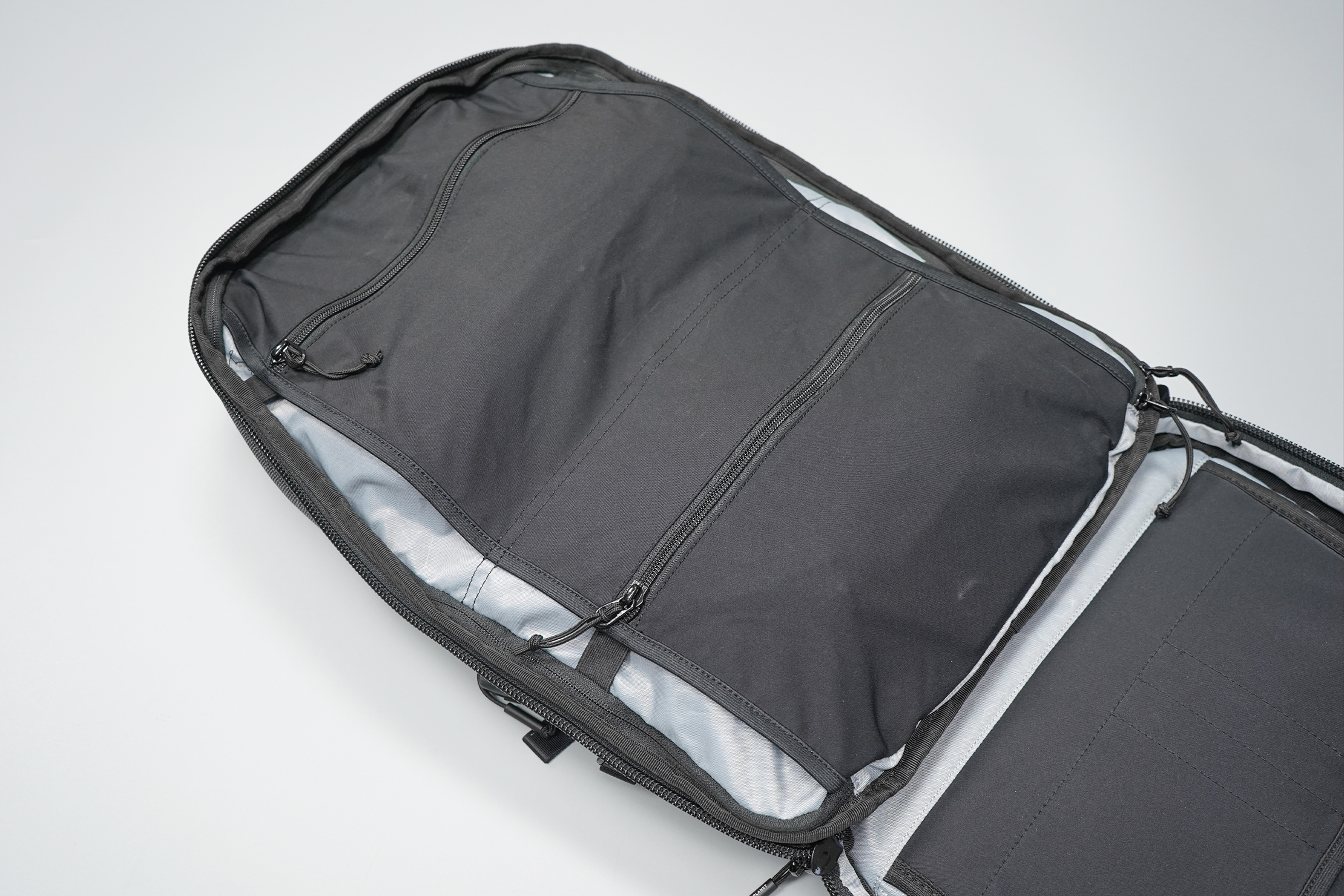 The second way to access the main compartment is through a shorter, horseshoe zip closer to the bag's front. Depending on how strategically you've packed your bag, this could be very convenient or a bit strange. In theory, it's useful for grabbing some quickly, like a jacket. Then again, you could also carry that jacket on the outside if you add the compression straps.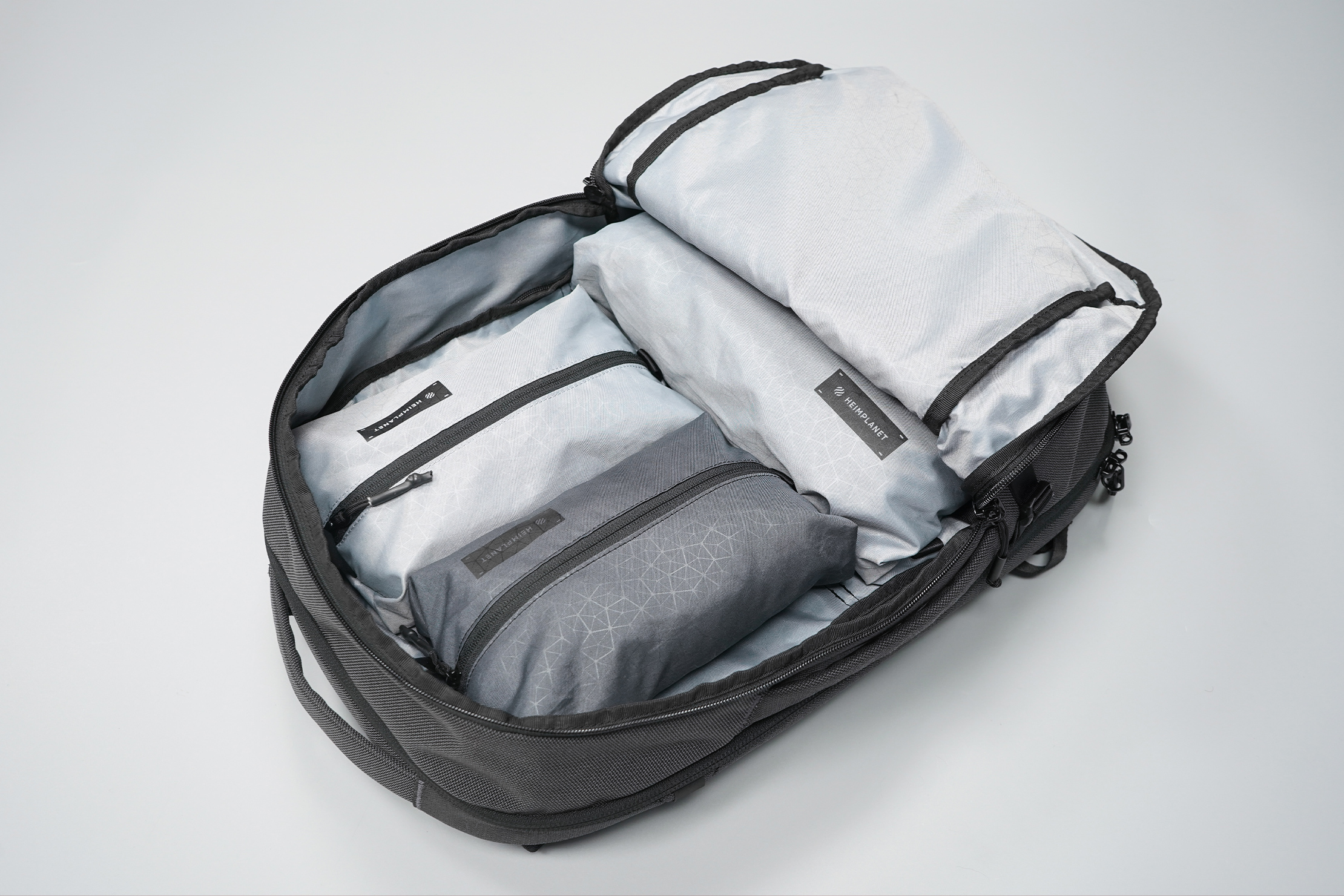 It also makes sense if you want to grab one particular packing cube without opening the whole bag and shuffling everything around. This only really works if the cube you want is near the top, though. We found it most convenient to unzip the divider and pack our cubes into the "tub," then zip the divider back up. If you do it this way, the back of the cubes will be facing the horseshoe zipper. Maybe this isn't a big deal for you, but it's something to think about when you're packing. It also unzips right against the water bottle pocket, so watch out for that.
Usage Timeline
Initial Usage
Condition: Excellent
Back compartment opens clamshell for easy loading and unloading
All pockets in the back compartment lay flat when not in use but expand out when packed
2 Weeks of Use
Condition: Excellent
Cube-like main compartment is easy to pack
Digging the versatility in the organization
When fully packed, we found it to be slightly uncomfortable to carry for long periods of time
No issues with durability to report
Access the Pro Community Discussion
Get your questions about the Heimplanet Travel Pack 34L (V2) answered from our team and the Pro Community right here on the page. Plus, join discussions with other members about gear, guides, and more.
Other Bags & Luggage Reviews