Bellroy Dopp Kit Review
Although the Bellroy Dopp Kit isn't for everyone—like those avoiding animal products—its size, organization, and polished look make it great for most.
Our Verdict
Unlock the Pro Summary
Save time. Get access to brief summaries of our reviews so you can browse and make decisions more efficiently.
Pros
Water-resistant exterior and interior
Made of durable, quality materials
Toothbrush sleeve is a game-changer
Cons
Leather accents make it not suitable for those avoiding animal products
It's not going to fit a huge amount of stuff
Toiletries may get jumbled when you hang it up
Recent Pack Hacker Video
Technical Details
Capacity

2.4l

Weight (lb)

.25 lb (0.1 kg)

Dimensions

5.32 in x 9.06 in x 3.15 in (13.5 x 23 x 8 cm)

Notable Materials

Leather, OOK Zippers, Polyester, Nylon

Manufacturing Country

India

Warranty Information
Full Review
There aren't too many universal travel items. Some form of luggage. Clothing—at the very least the clothing you're already wearing. And toiletries (you would hope, anyway).
Enter the Bellroy Dopp Kit.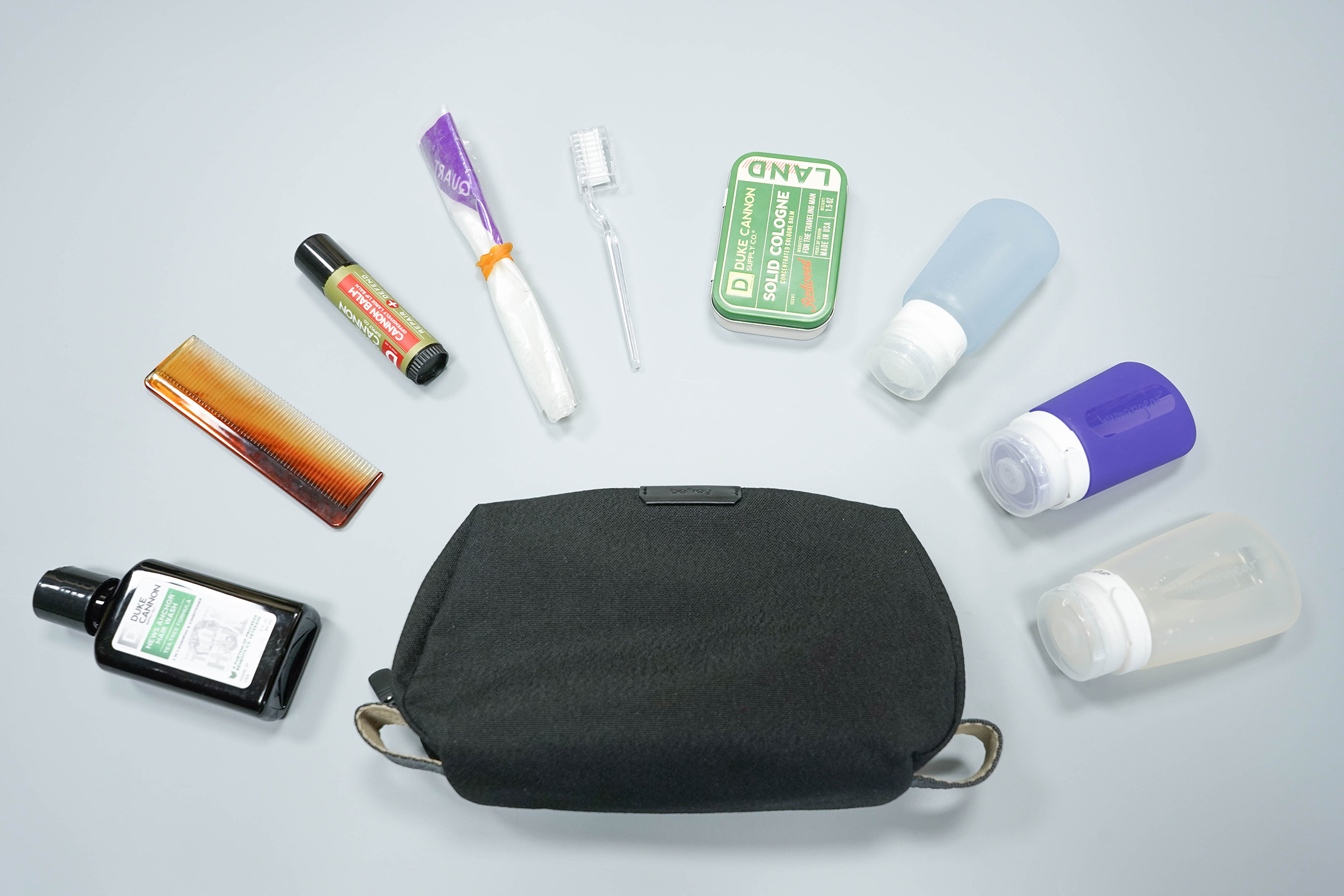 This Dopp kit, which is another term for a toiletry bag, will keep all of your toiletries organized while you're on the road. That's true whether the only toiletries you travel with are a toothbrush and toothpaste, or if you have a 5-step skin-care routine.
That said, it's not a huge bag by any stretch of the imagination. So if you have a 5-step skin-care routine and a 5-step hair-care routine, you'll probably want to opt for something bigger. And while the organization is substantive enough for us, it won't work for everyone.
But we're getting ahead of ourselves. Let's start at the beginning.
Materials & Aesthetic
The first word that comes to mind when you think of toiletry bags is probably not "sophisticated." But Bellroy, an Australian company known for crafting high-quality leather goods and travel accessories, has made a Dopp kit that'll fit in at black-tie events. You'll be proud to show off your Bellroy Dopp Kit in hostel bathrooms or while trudging through security at the airport.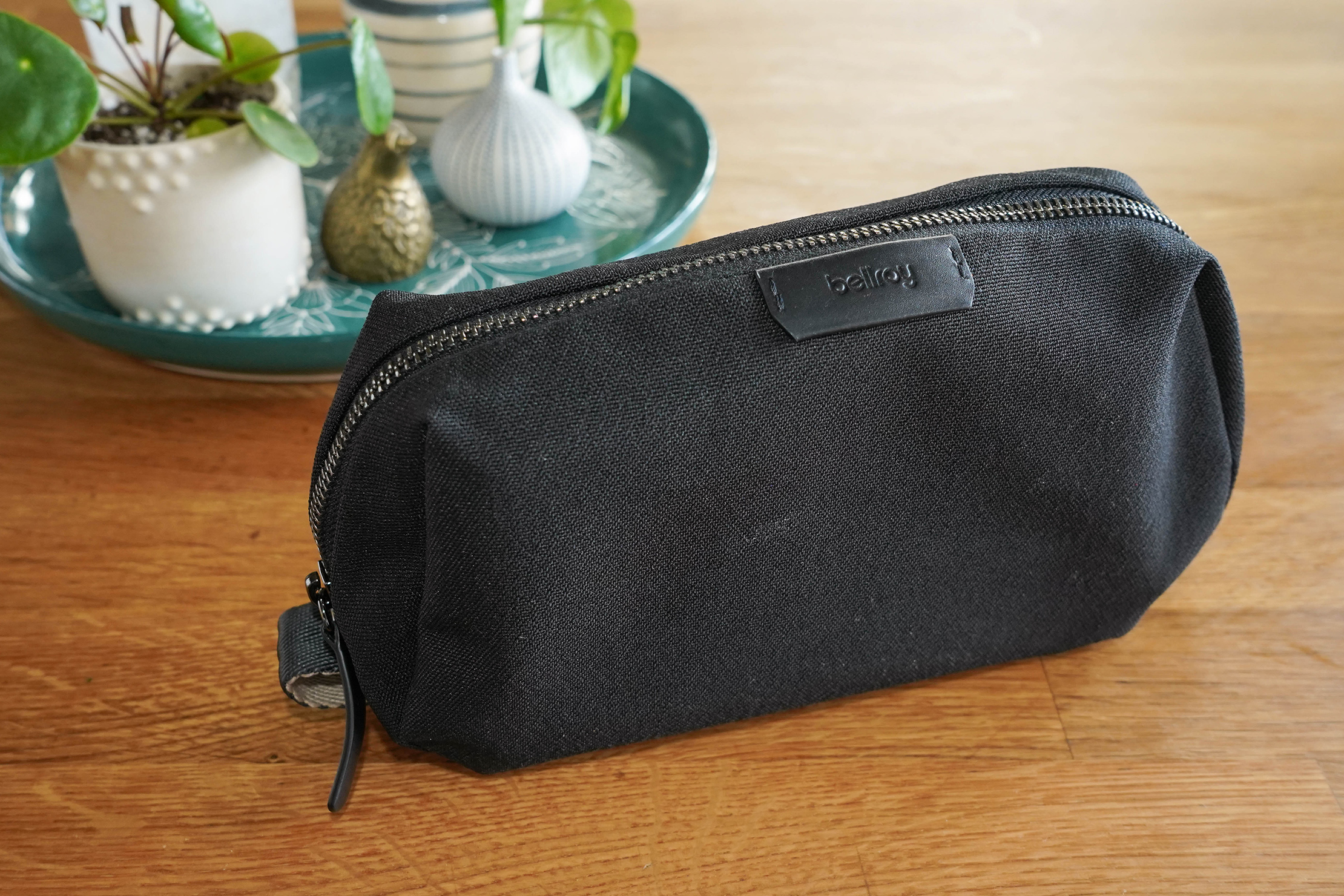 At the time of this review, it's available in two colorways: Ink Blue and Black. We think both look classy, although we've been testing the black (as per usual). But—a word of warning—the black colorway blends in with its surroundings almost too well. You'll likely have to go digging through your backpack to find it on more than one occasion. And you'll have to be careful not to leave it behind on dark bathroom countertops or the seatback pocket on a plane.
We like that black colorways don't stick out. But, in this case, it's a bit of a liability as well.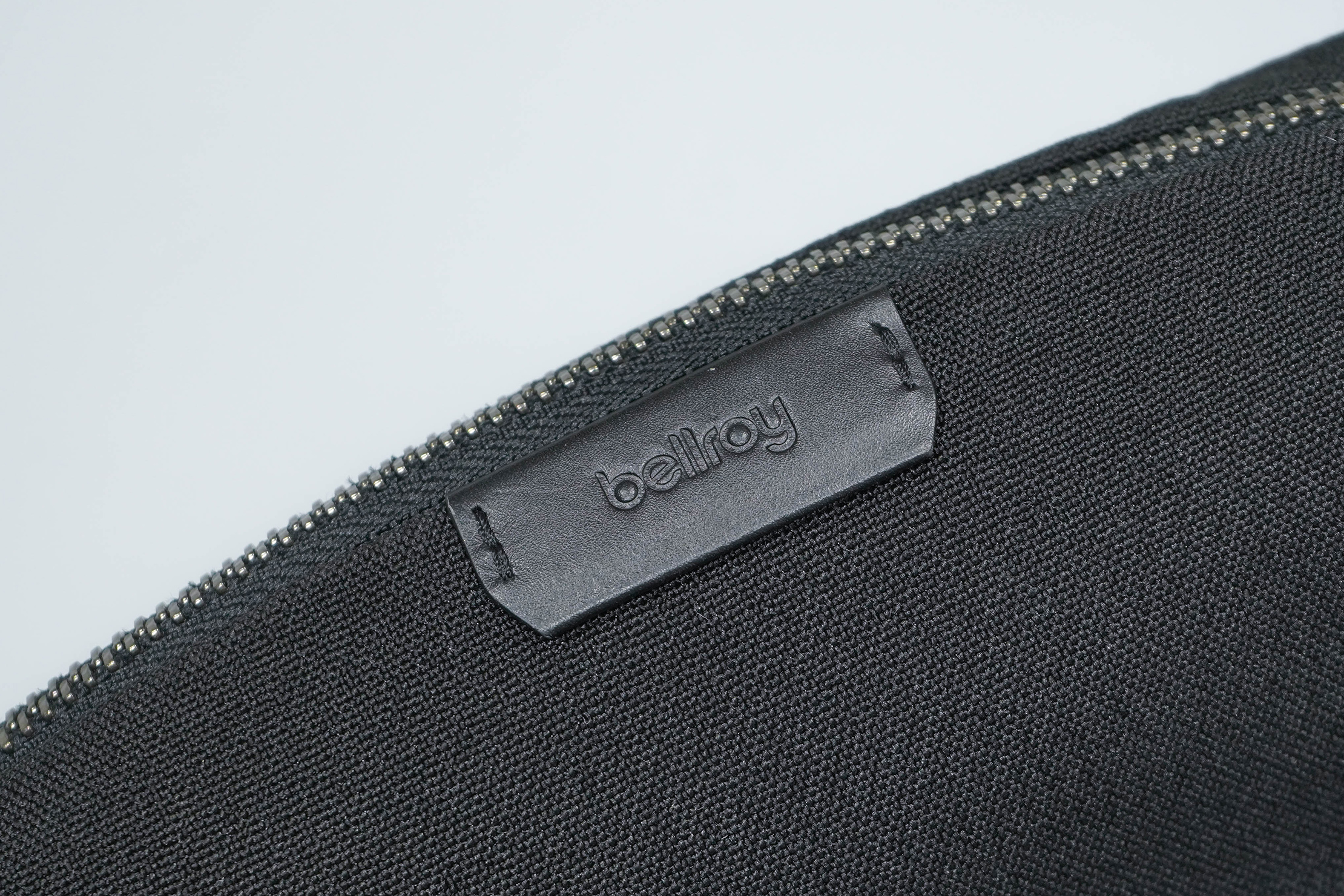 The logo tag is nothing new for Bellroy—it's small, subtle, and leather. The black colorway features a black-on-black logo tag, while the Ink Blue version has a tan one.
The logo tag isn't the only leather accent—the zipper pull is also leather. While Bellroy ensures all the leather it uses is tanned under gold-rated Leather Working Group environmental protocols—something we appreciate here at Pack Hacker—these small accents make this bag unsuitable for those looking to avoid animal products.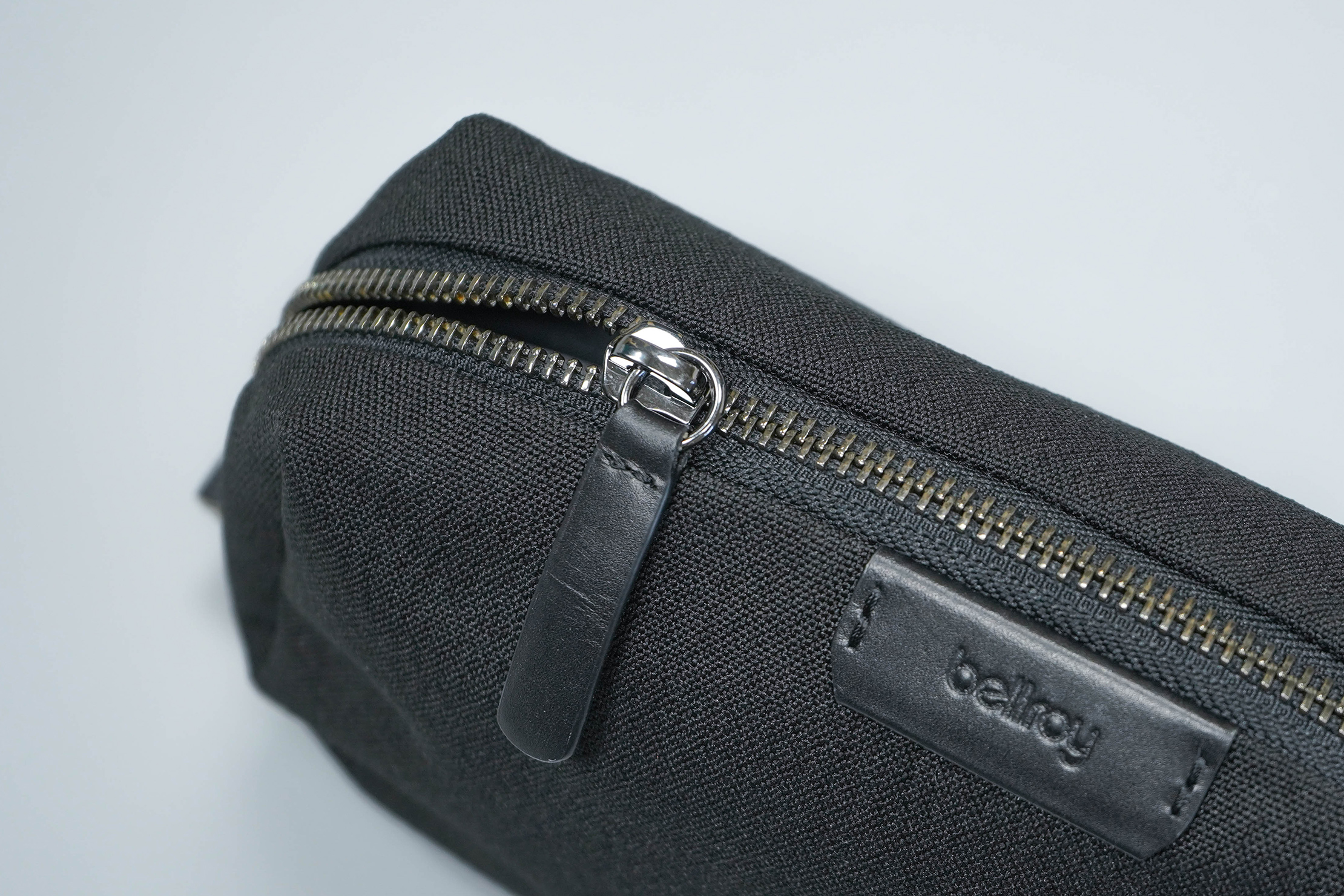 The zipper is from OOK and we're digging the pop of style its thick, silver teeth adds to the overall look.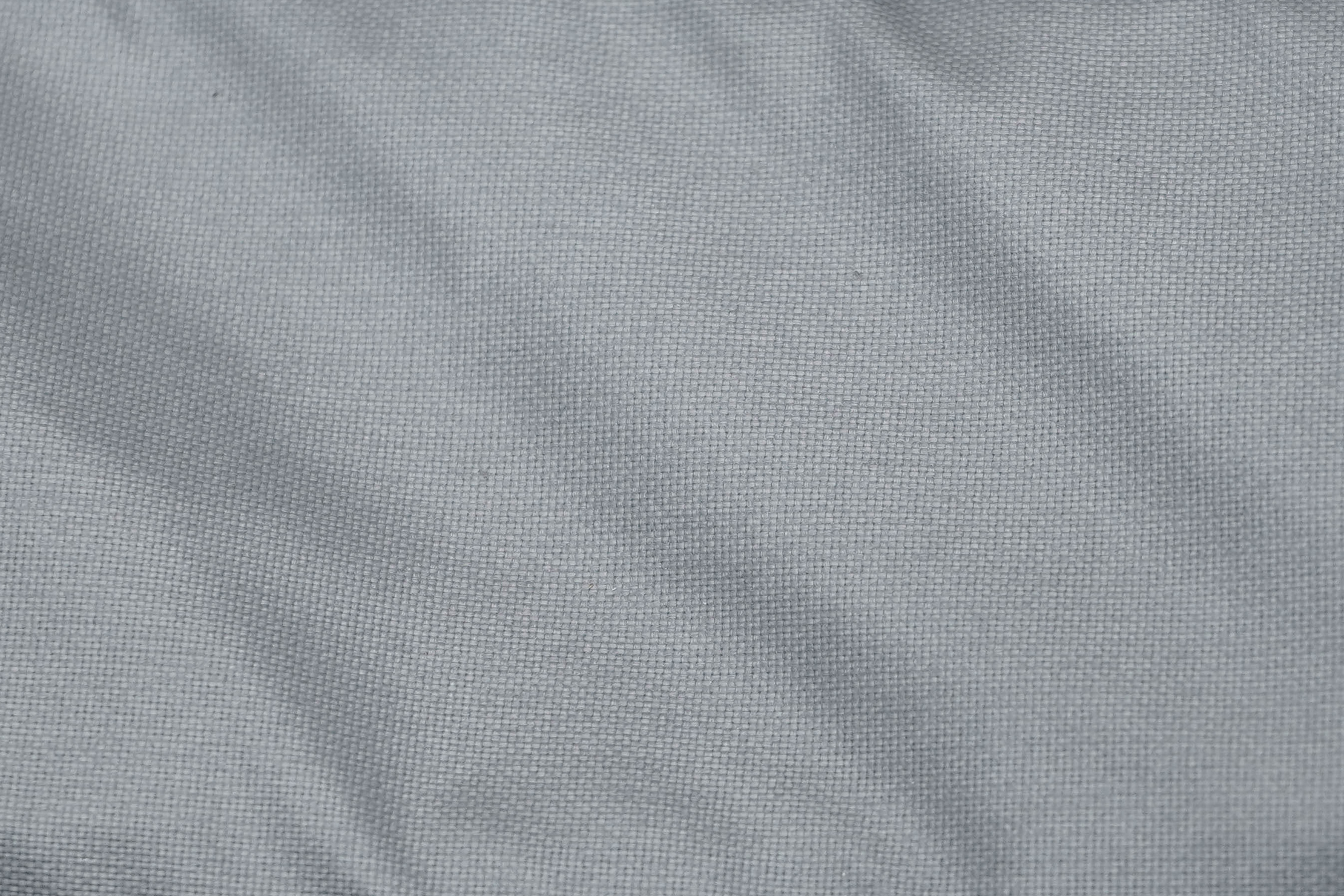 The bag features both polyester and nylon in its water-resistant exterior and interior. We're digging this water-resistance, particularly on the interior, as it helps you keep everything spic and span. And you don't have to worry about ruining your bag when packing away your wet toiletries post-shower.
Inside the Kit
When you open this bag up, you'll find two luxurious mesh pockets (and we don't use the word luxurious lightly) and a magnetic toothbrush sleeve (more on that in a moment). It's a middle ground between toiletry kits with a ton of organization and ones that are nothing more than an empty pouch. For us, it's worked well. But if you travel with a lot of toiletries or smaller items you like to keep separate, you'll probably want something with more pockets.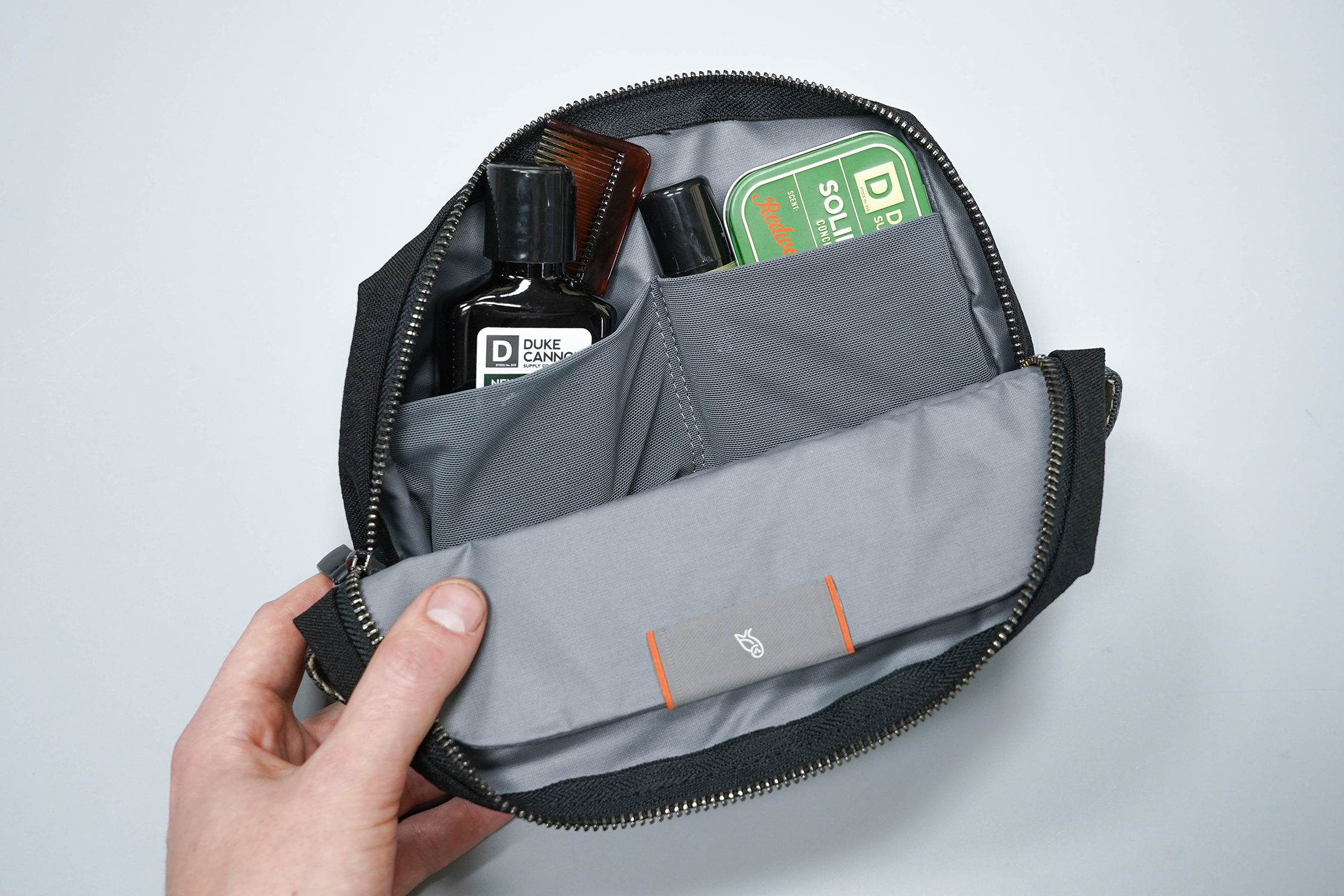 We've used the mesh sleeve for nail clippers, tweezers, and travel-sized deodorant. Everything else, except our toothbrush, we've tossed in the main compartment. Our GoToob+ bottles full of hair products and conditioners, as well as a shampoo bar, bar soap, and a comb.
Now, obviously, this Dopp kit doesn't fit the "plastic baggy" requirements of TSA and international equivalents. While testing this Dopp kit on international flights, we've had to pull out our liquids and stick them in a Ziploc. We suggest bringing a plastic bag, or a clear Stasher Bag if you're conscious about plastic waste, and sticking it in your Dopp kit for when those moments arise.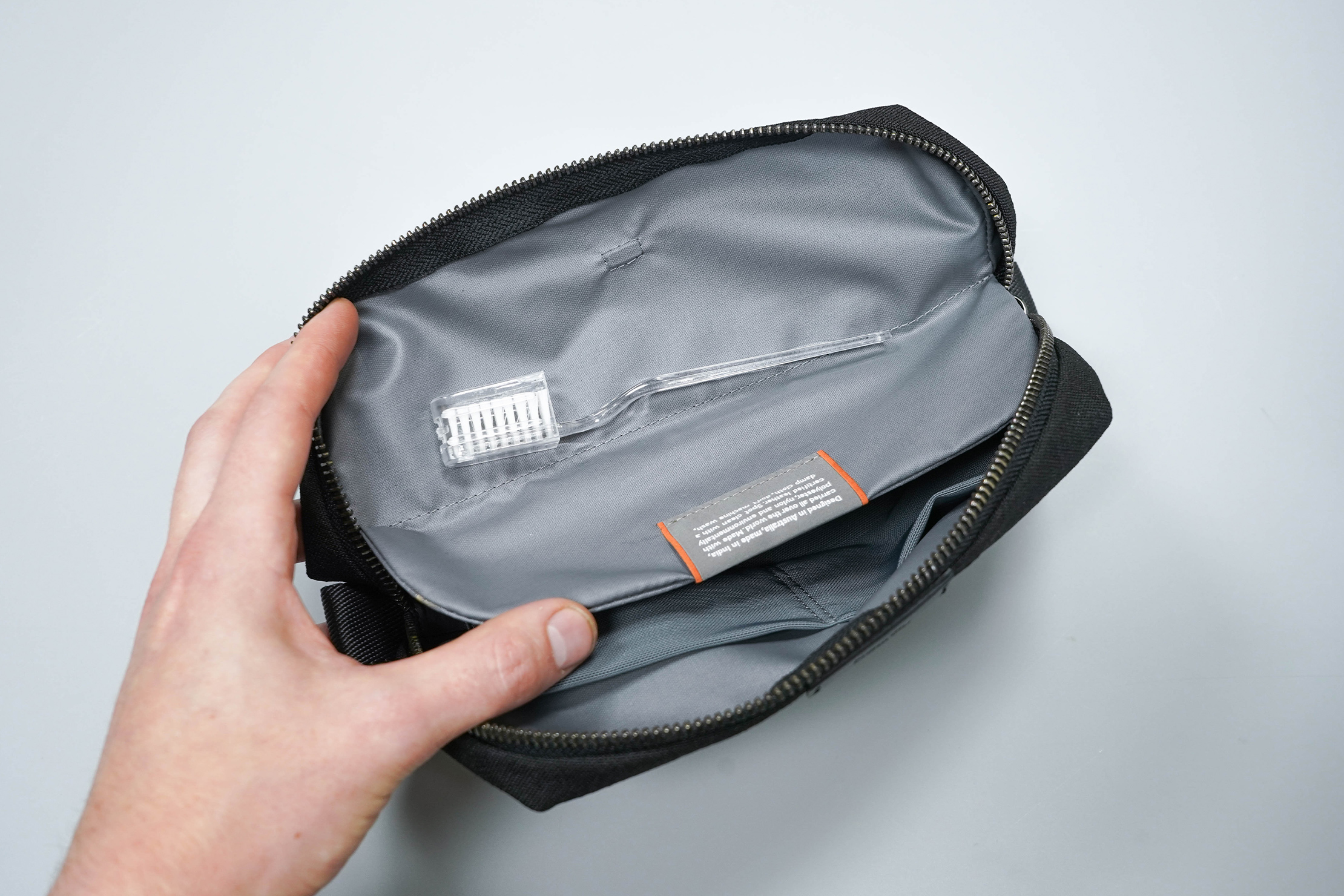 Alright—let's talk about the toothbrush sleeve. While we were initially worried that this sleeve, which closes with a magnet, would be gimmicky, we've found it to be exceptionally handy. It keeps your toothbrush away from the rest of your toiletries, which is beneficial for multiple reasons. You don't have to worry about any leaking soap staining your toothbrush or its bristles, and you don't have to worry about toothpaste residue getting on your other stuff.
We also like this sleeve because you can leave it open. After brushing your teeth in the morning or evening, you can set your damp toothbrush on the sleeve and let it dry out. Then, when you're headed to your next destination, snap the magnet closed and you're good to go. It's a small thing, sure. But really useful in-practice.
You can also use this spot for other items, say a razor, if you don't believe in brushing your teeth.
Features & Benefits
Other than the toothbrush sleeve, the Bellroy Dopp Kit doesn't have much innovation going on. But it's a solid Dopp kit that'll keep your toiletries organized and together while you travel.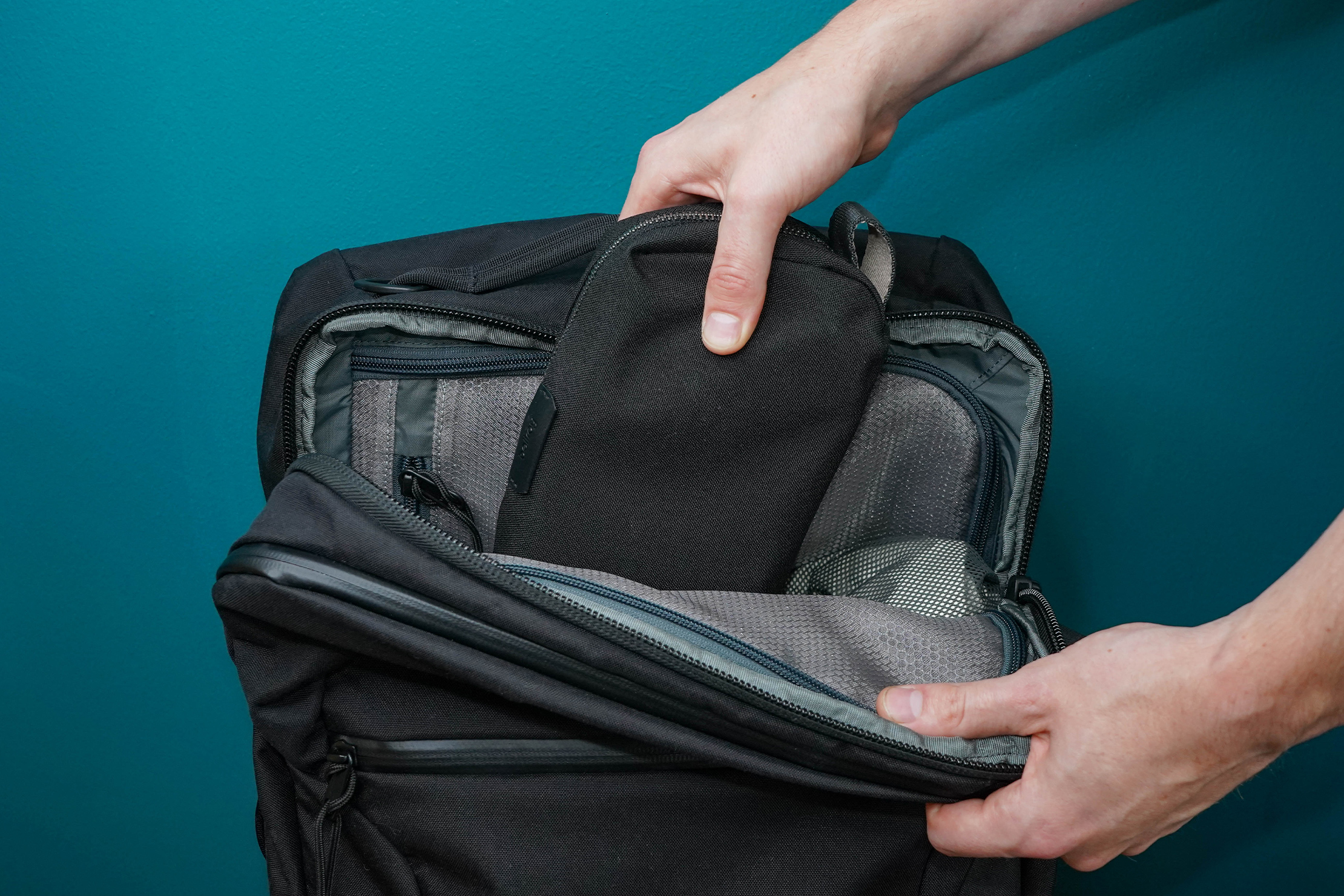 Plus, while it's not the roomiest Dopp kit on the market, it fits more than it looks like it would—like the Dopp kit version of a clown car. We're digging the overall shape of this kit as it'll easily slide into whatever nook or cranny you have open in your travel backpack.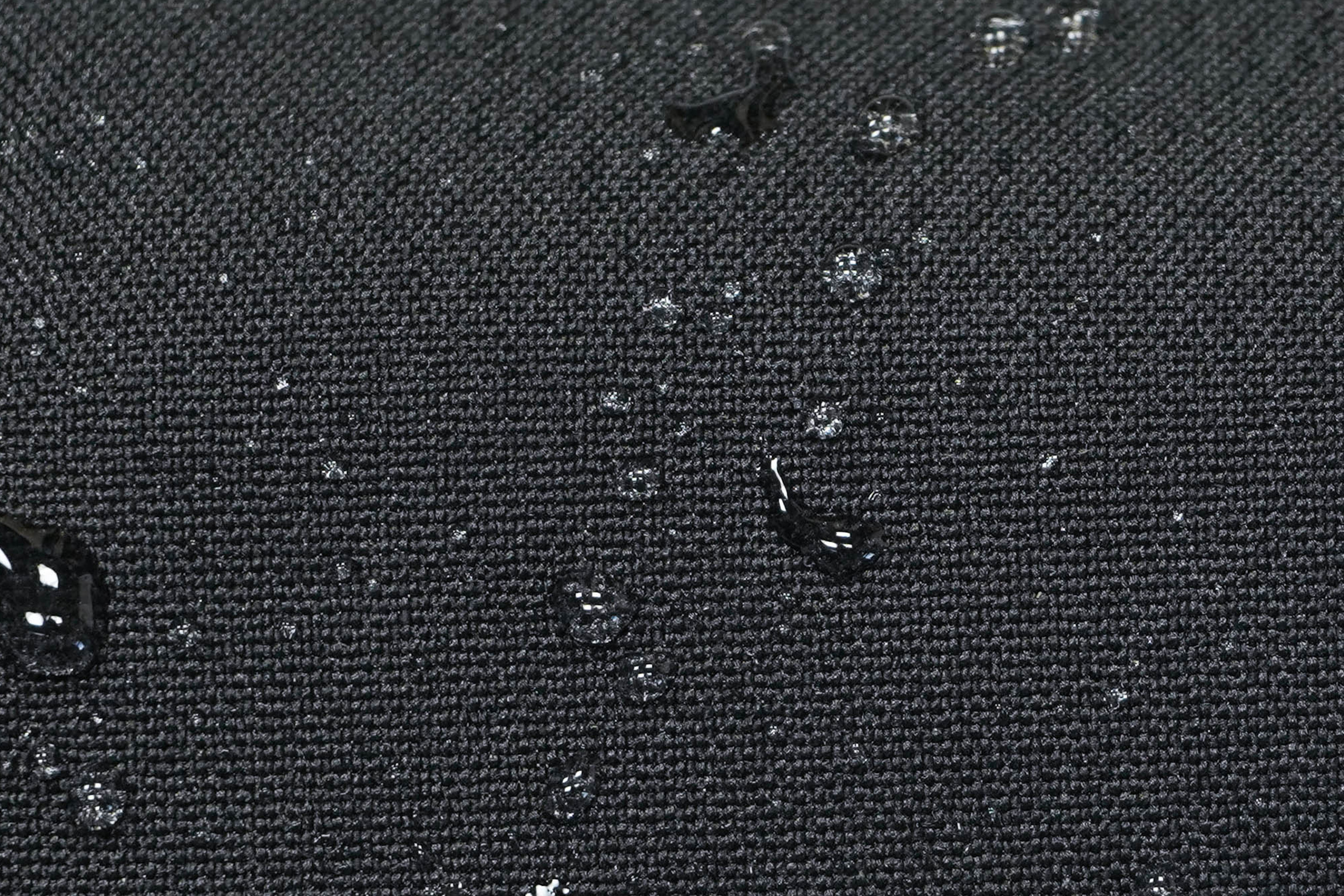 Another great benefit is the water-resistance on both the interior and exterior of the pack. You can easily wipe clean the pack's interior, ensuring toothpaste residue or makeup doesn't stain it.
But this kit is by no means waterproof. If hit with a direct stream of water, it'll quickly soak through the fabric. If you're looking for a Dopp kit to take into the shower with you at campsites, college dorms, or hostels, this won't be enough water resistance. But if this Dopp kit is mainly for holding your toiletries, and may get splashed by a faulty sink faucet every now and again, it'll be more than enough.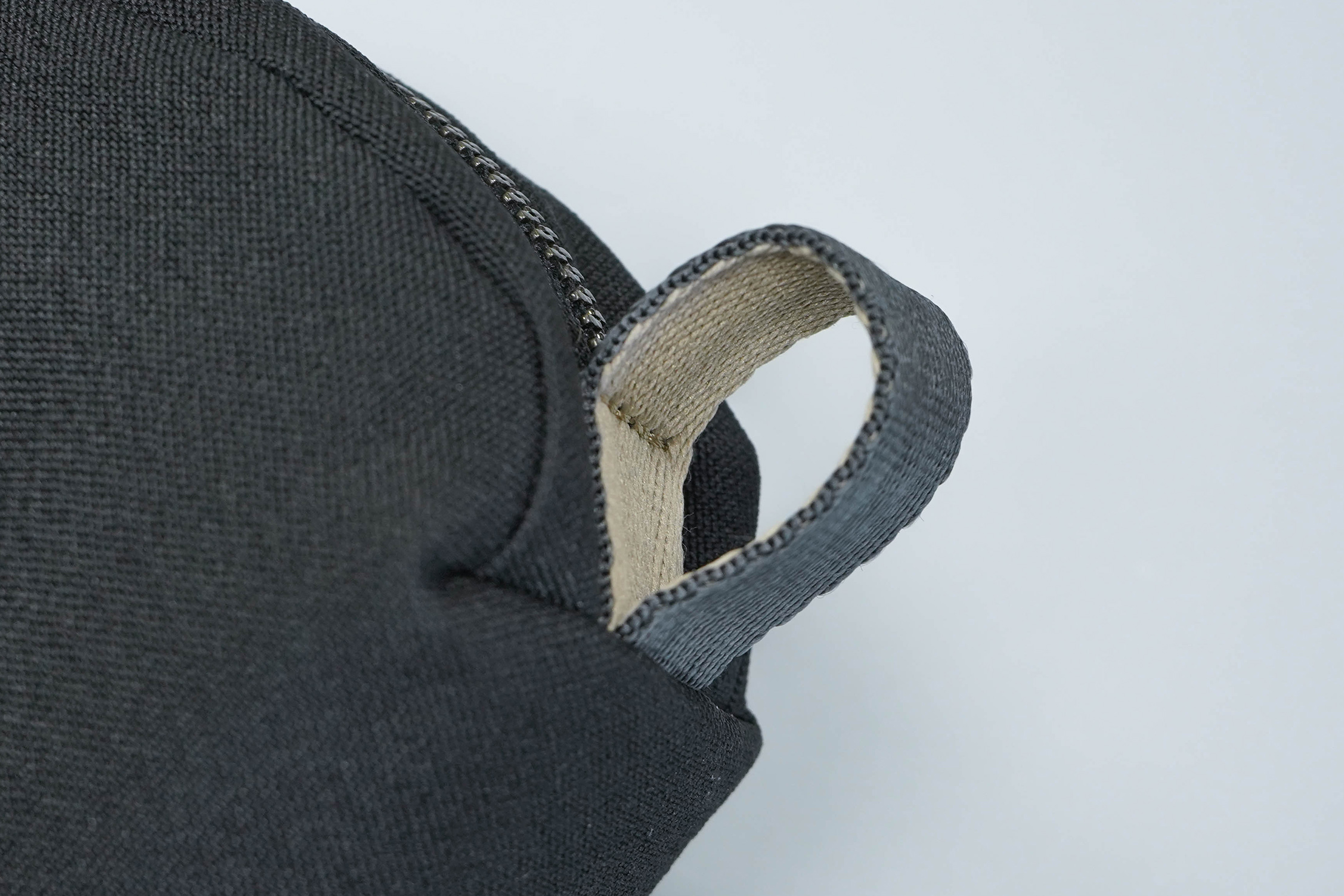 The folks at Bellroy also included two grab loops on the sides of this kit to help you carry it and work the zipper. They look great and work even better.
You can also attach a carabiner to one of the loops if you'd like to hang this kit up. It's definitely not built for hanging—your stuff will get all jumbled—but it's a possibility if you need it.
Durability & Testing
We've been testing the Bellroy Dopp Kit for two weeks in Detroit, Michigan and on an international trip to Germany and England. Overall, we've been really digging it. Its size, organization, and sleek aesthetic are all top-notch.
Plus, it's still looking as good as new. We can't even find a single loose thread. Not surprising coming from a company that specializes in making quality, sophisticated goods.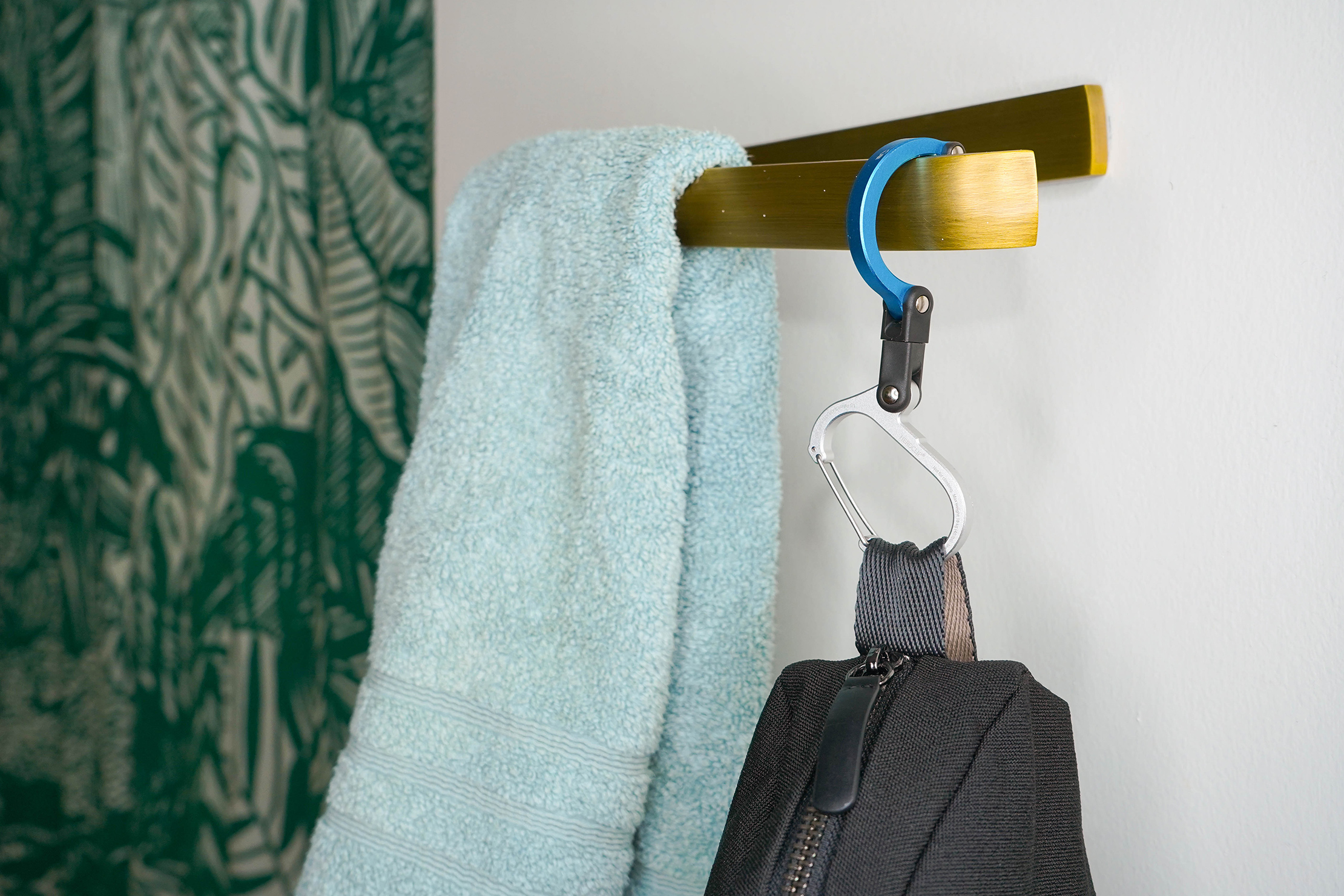 Usage Timeline
Initial Usage
Condition: Excellent
We really like the separate toothbrush holder inside
Nice bit of internal organization going on
Water-resistant material keeps it clean for longer
2 Weeks of Use
Condition: Excellent
Still looks as good as new!
Access the Pro Community Discussion
Get your questions about the Bellroy Dopp Kit answered from our team and the Pro Community right here on the page. Plus, join discussions with other members about gear, guides, and more.
Other Organizers & Pouches Reviews