Wow, you're here early! Winter might seem ages away, but it'll be here before you know it. We're here to share some of our favorite travel products to help you make the most of your time once the snow flies.
When it comes to winter travel, we love to enjoy the outdoors as much as we do in warmer weather. This means bundling up and extra gear to keep you warm, but the results are worth it. From flying down ski slopes in Switzerland to taking a day hike across the American southwest, we've got you covered.
That's why we've partnered with REI to bring you travel gear that's perfect for the winter adventurer, weekend warrior, or winter road trip aficionado inside you. Every item falls within the wide casted net of travel products, so there's something for everyone. From the basics like a hat and gloves to more specific things like a camp chair and a utensil set, we've got you covered.
Plus, from November 11th until the 21st, REI is having its Gear Up Get Out Sale, so you can get up to 30% off some of your favorite year-round travel products.
Let's dive in!
1. Rumpl NanoLoft Travel Blanket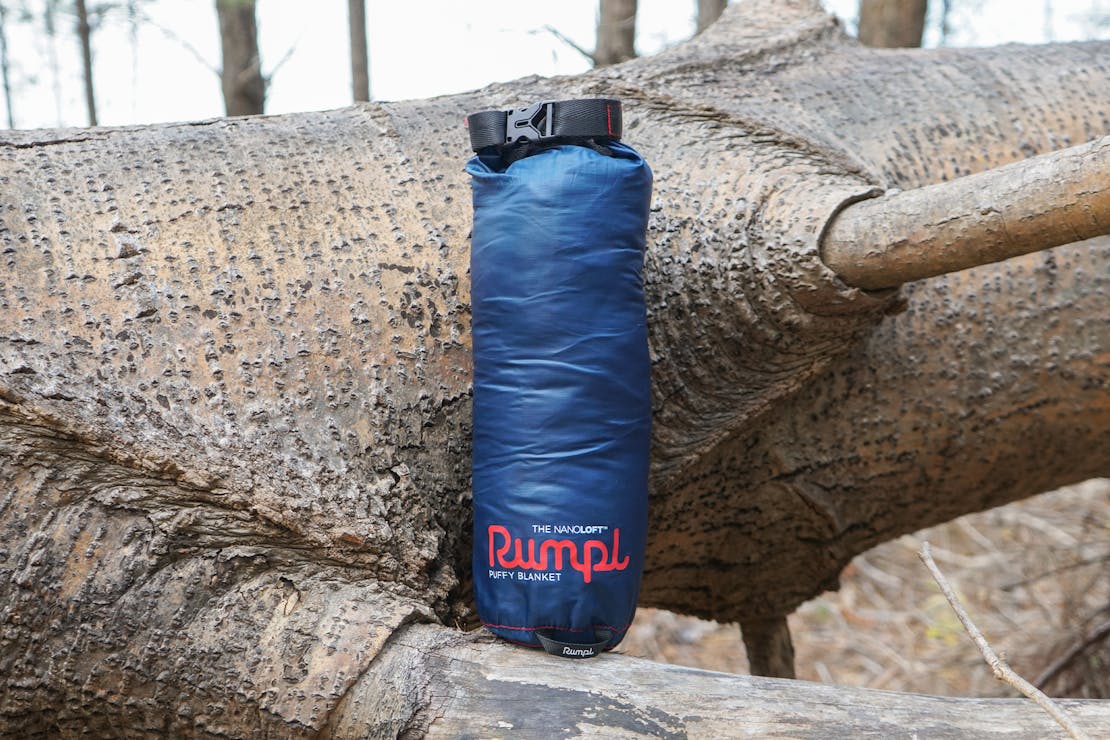 Why We Like It: Has a great warmth-to-weight ratio
What You Should Know: It's only 52 inches on the long end, so it might not cover taller people
We all have that one friend who is always cold. Well, if you bring a blanket to wrap up in, they'll be warm on your next winter getaway! The Rumpl NanoLoft Puffy Travel Blanket packs down small enough to fit into your hand, so it doesn't take up a ton of space in your pack and is essential for winter travel. You can use it as a ground sheet for sitting on the grass before the snow flies, wrap your upper body and bottom with it to stay cozy while watching an outdoor event, or keep your legs warm so they don't shake too much in cool weather.
A blanket might seem like one of those supplementary travel products you can cut out of your pack, but it's a perfect fit for those who are always cold! In addition to black, a few unique and saturated colorways are available, so there's something for everyone. The only drawback is that it isn't long, so taller users may have issues with coverage.
See Full Review & Buying Options
Hopefully, since you started your winter shopping early, and are obviously finished after reading this, you will have time for your hobbies—like ice fishing, sledding, and drinking copious amounts of hot cocoa. If you weren't able to find everything you need for this winter, head over to REI to look at thousands of items for outdoors people of all ages, shapes, and sizes. And, don't forget, November 11th through 21st is REI's Gear Up Get Out Sale, so you can get up to 30% off some of your favorite year-round travel products. Good luck, and happy holidays!