WANDRD Essential Camera Cube Review
The WANDRD Essential Camera Cube can pull double-duty as a makeshift camera sling, though its lack of secondary pockets keeps it from overreaching.
Our Verdict
Unlock the Pro Summary
Save time. Get access to brief summaries of our reviews so you can browse and make decisions more efficiently.
Pros
Good structure and padding for protection
Works as a standalone camera cube
Can be strapped for sling-style carrying
Cons
No secondary pockets
All-black interior reduces visibility
Outer fabric picks up dirt easily
Recent Pack Hacker Video
Technical Details
Weight (oz)

12.75 oz (361.5 g)

Denier

420D

Dimensions

12 in x 11 in x 6.75 in (30.5 x 27.9 x 17.1 cm)

Essential Deep

Notable Materials

ROBIC®, Nylon, YKK Zippers

Manufacturing Country

Vietnam

Warranty Information
Full Review
Get up to 15% off WANDRD • Join Pack Hacker Pro
Following their success with the original PRVKE, WANDRD has created a larger product lineup under the same name. They've even created accompanying camera cubes, which we'll be looking at in this review—mainly the Essential Deep Camera Cube.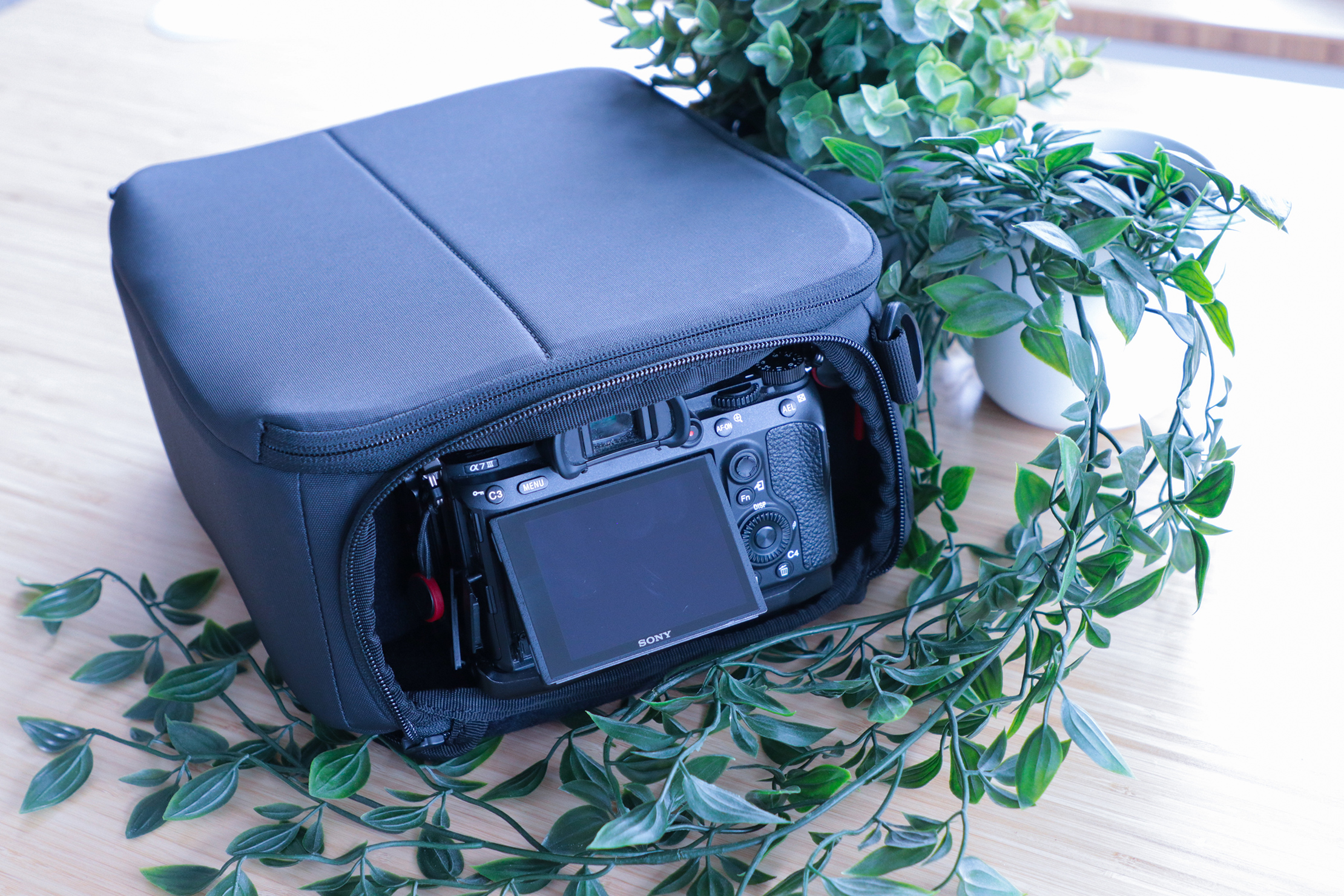 There are currently three in the lineup at the time of writing: the Essential, the Essential+, and the Essential Deep. The dimensions for the latter-most have been toyed around a bit to fit the large PRVKE 41L better. We'll let you in on a little secret, though: it fits perfectly fine with the smaller PRVKE 21L. So if you're interested in what this camera cube offers, stick around and read on.
Materials & Aesthetic
Since it's basically an accessory that goes inside a backpack half the time, the Essential Deep doesn't have any flashy and eye-catching motifs around it. It's a no-nonsense all-black box of camera cube goodness. Even the WANDRD logo only really shines under ideal lighting. Before you dismiss the absence of style, consider that this works in the Essential line's favor. Having a simple and subdued look won't draw the unwanted attention of thieves looking to score a bag full of valuable camera gear and priceless photos.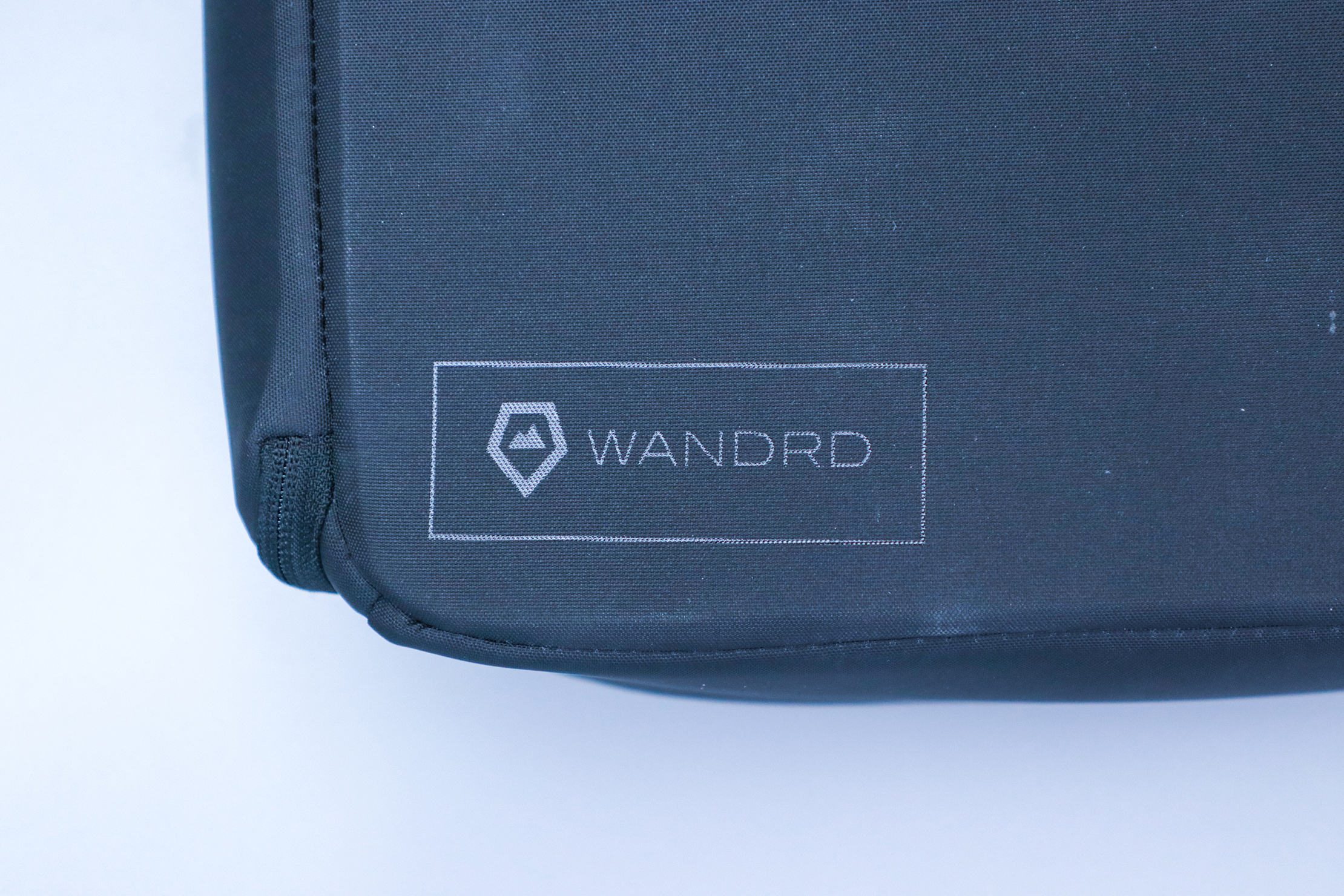 WANDRD named the lineup "Essential," which explains why there's very little styling—there's a much deeper focus on functionality. In relation to the more practical aspects of the design, the usual quality materials are here. The main fabric is 420D Robic Nylon with a weather-resistant coating, the same fabric used on their Toiletry Bag. Holding the flaps in place are YKK zippers, and they're as smooth and reliable as we've come to know them.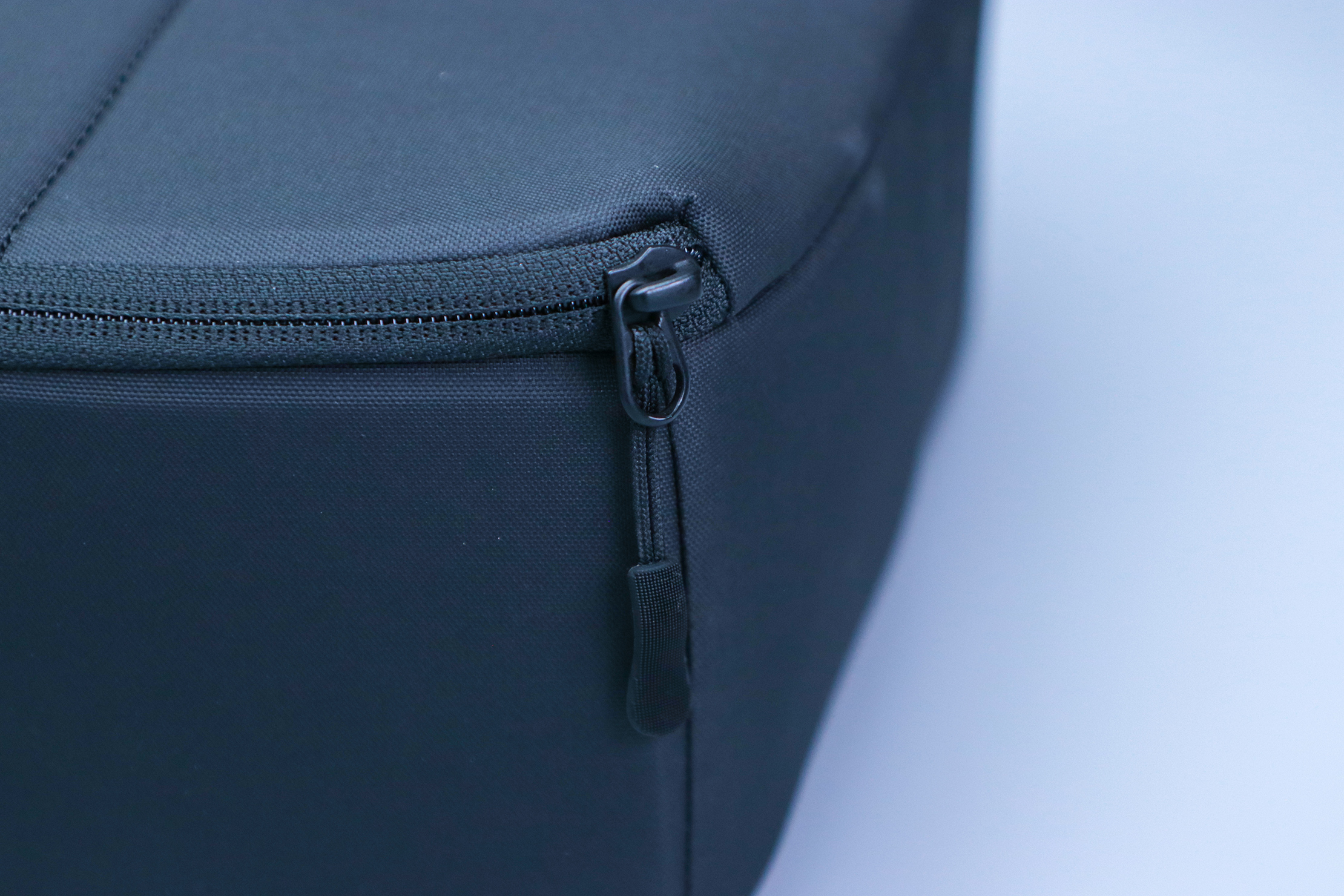 The overall structure of the Essential Camera Cubes can be described as reassuringly rigid. They can stand on their own and won't collapse like a damp grocery bag. In fact, during our testing of the Essential Deep, we noticed that it adds a good amount of structure to the PRVKE 21L, which can sag into itself if its main compartment is unoccupied. Despite the cubes' structuredness, though, there's a good amount of padding inside to protect fragile camera gear. To sum things up, they're tough on the outside and soft on the inside.
Usage and Features
On the subject of materials, the fabric does pick up dirt rather easily. We regularly go on outdoor photoshoots, during which we usually set our bags on park benches or the pavement when there's really no other option. Among our bags, the Essential Cube picked up the most dirt. The good news is that it's pretty easy to clean—just a damp cloth and a little elbow grease got most stains out in a jiffy.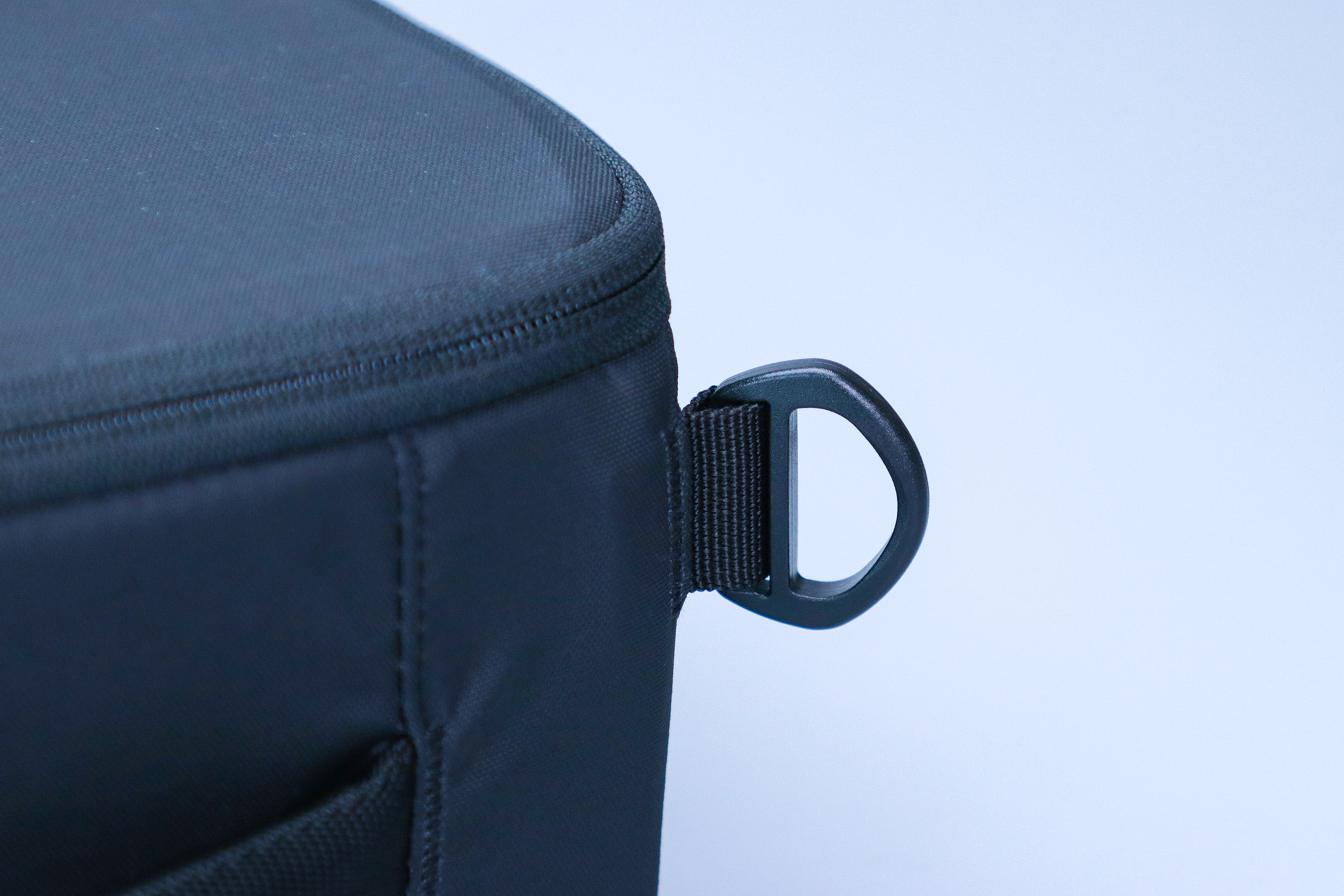 One of the few external features we were immediately drawn to on the Essential Cubes is the pair of D-rings situated at the top left and right corners. Yep, that's right; you can hook on your own strap for a sling-style carry. We really dig versatile ways of carrying gear, and just having the option available to you is a huge check in our book. It's also worth noting that WANDRD themselves have a sling strap available as a separate purchase if you want a first-party accessory.
Even without a sling strap, carrying the cube isn't a hassle, thanks to the padded top handle. The material is nylon fabric, so there's a bit of the familiar textured feeling you get with most nylon handles. Thankfully, the handle is spaced far enough that it doesn't dig in too badly even when the cube's fully packed with gear.
Though the three Cubes are nearly identical, there are a few differences between them when it comes to the size, internal organization, and bag integration. Since we personally tested the Essential Deep, we'll be focusing on that version from here on out.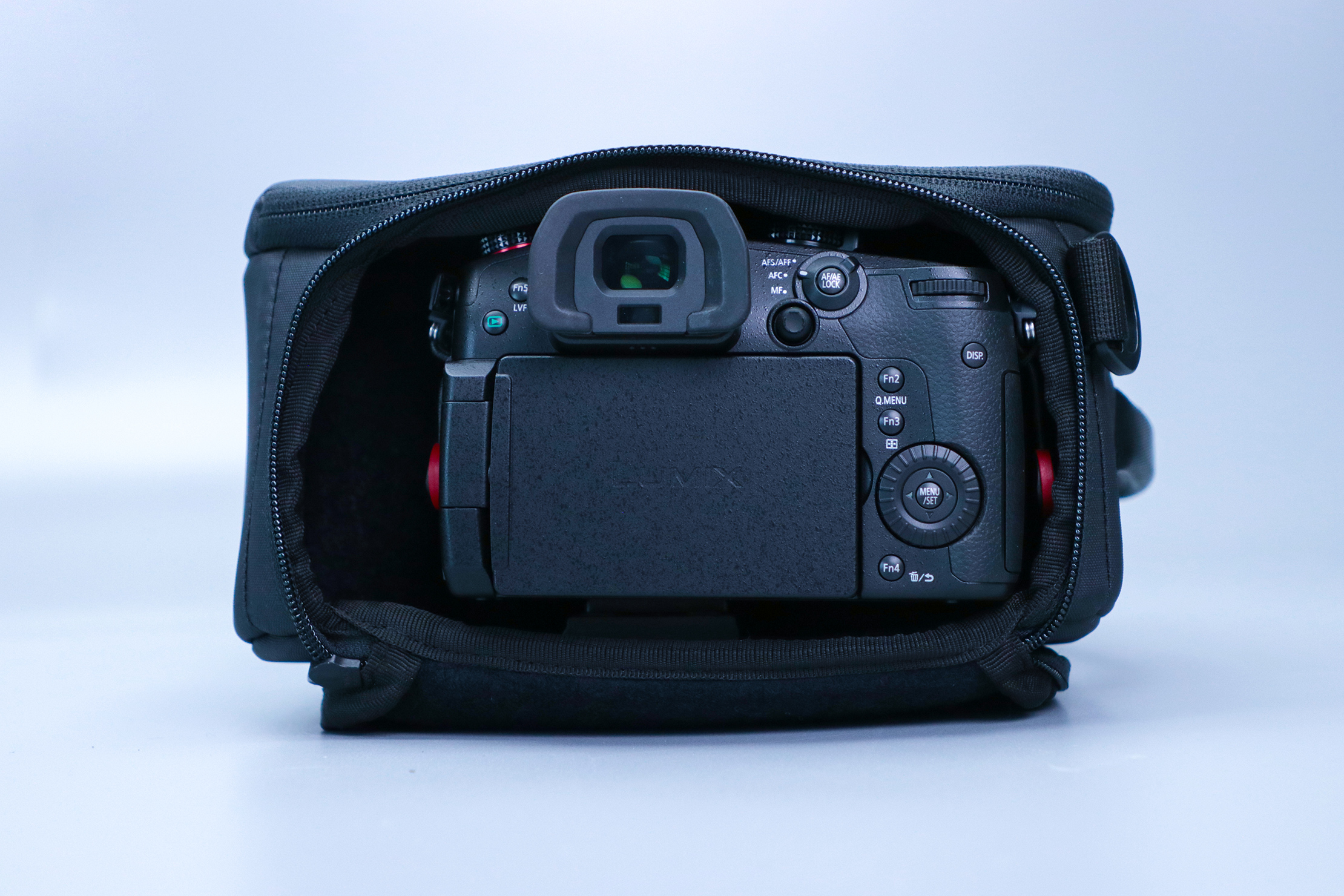 On the right side of the Essential Deep is a quick-access hatch for your camera—really handy for when you need to capture a candid shot of your subject. This is a feature we've seen a lot on photography-focused backpacks, though not as much on camera cubes because of their smaller form factor. But since the Essential Deep can act as a makeshift sling courtesy of those D-rings, having a quick-access hatch makes sense, so you don't have to fuss around opening the main flap and risk spilling other gear. The flap also tucks into a corresponding quick-access pocket on the WANDRD PRVKE bags, which makes it one fluid motion to get access to your camera when it's tucked away.
Across the main flap is a noticeable crease. This is for folding the flap and tucking the lower portion underneath the cube. It's a well-thought-out feature, one that's much appreciated when confronted with limited desk space.
Inside the Essential Deep is, well, an essentially deep camera cube. You can check out the dimensions above, but in a nutshell, there's a ton of space inside. Our Canon EOS 80D fits in easily, along with two other lenses, plus our charging pack, a few batteries, some cables, and a small case full of SD cards.
The amount of space is generous considering that our DSLR is no small thing. Equally generous is the customizable organization. Included with the Essential Deep are two long dividers, three short ones, and three elastic straps. You can check out our setup in the photos—we used the long dividers to form a compartment for just our camera.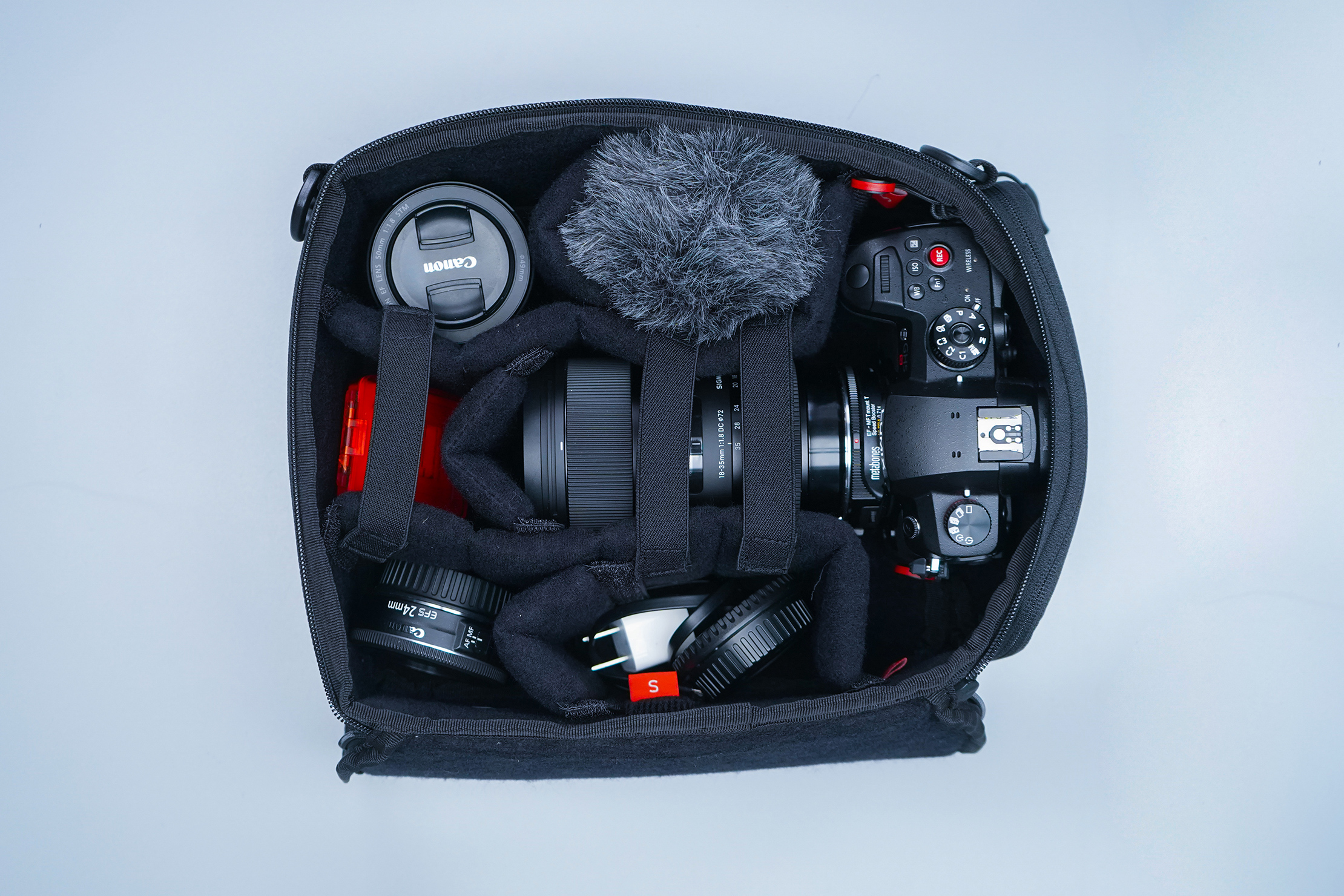 Of course, you're free to get creative with the dividers since all of them attach freely to the fleece liner fabric. One nitpick we have is how dark the interior is, thanks to the all-black fabric. It would have been a nice bonus if a lighter color was used like on Moment's MTW Camera Insert 5L. Hopefully, you're shooting in good lighting conditions, otherwise looking for a fallen SD card inside might take some poking around.
You'll want to maximize both space and organization inside since the Essential Deep lacks any secondary pockets. There are no pockets outside for EDC items, nor are there any mesh or zippered pockets inside. This is one area where the Essential Deep sticks to just the essentials of being a camera cube.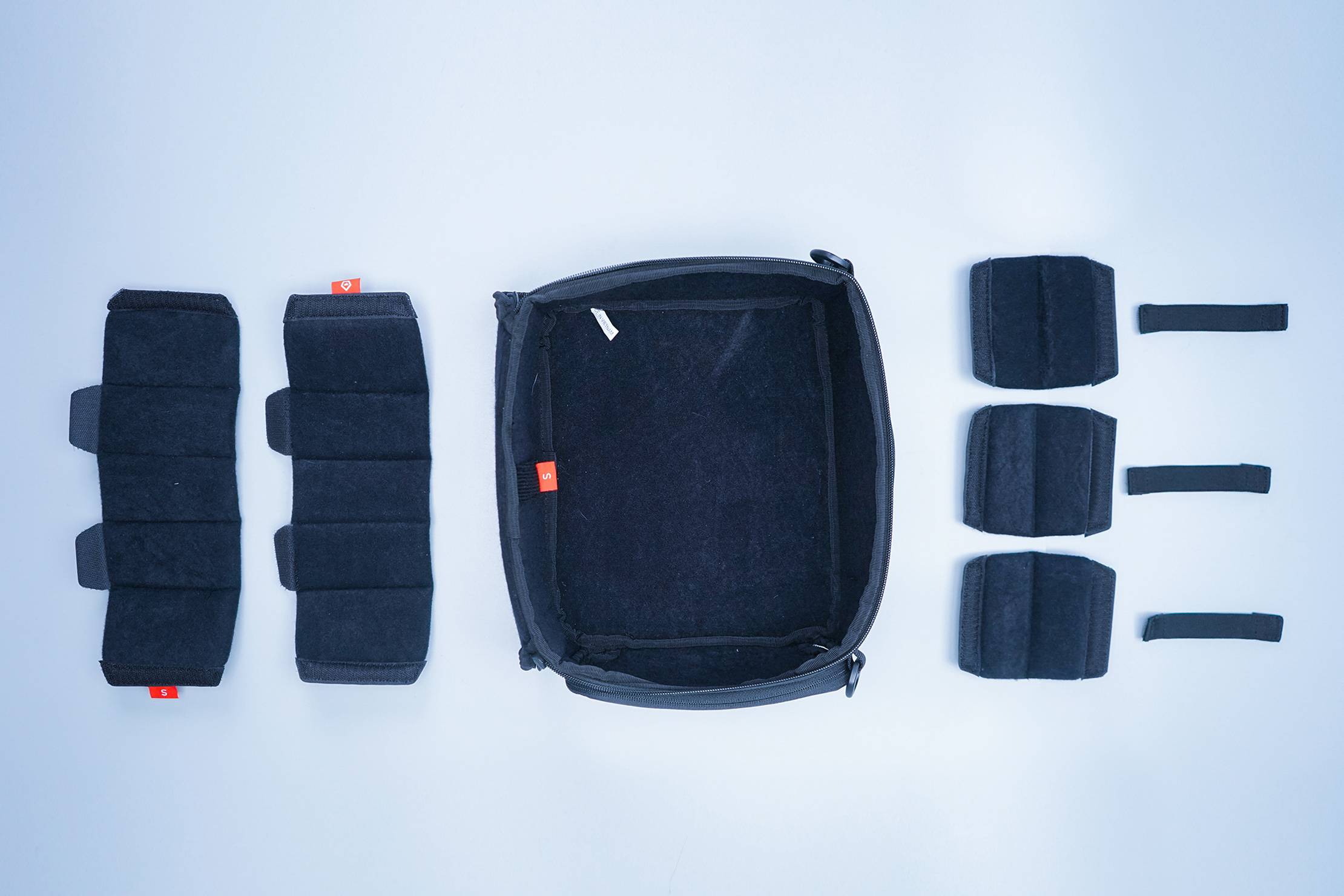 As a standalone camera cube, WANDRD's Essential Camera Cubes perform well thanks to their good structure, protection, and versatility. We dig that you can put on a strap and carry them as a sling, and there's even a quick-access hatch for your camera. Though they lack secondary pockets, they do the essential job of being a camera cube, do it well, and then some.
Usage Timeline
Initial Usage
Condition: Excellent
Fully customizable interior with velcro dividers
Designed to fit in the PRVKE
Large enough to fit a camera body and three lenses
2 Weeks of Use
Condition: Excellent
We found that the fleece padded interior keeps equipment safe from scratches and damage
The cube functions well as an accessory for the WANDRD PRVKE 21L
The nylon exterior can accumulate dirt and grime, though it can be easily wiped off
Not a large amount of organization customization as it just has dividers and no pockets
1 Month of Use
Condition: Excellent
Interior fleece is starting to collect dog hair that isn't easy to remove
Very minor scuffing on the bottom nylon of the cube
Its held its shape well after a month of being stuffed full with gear
Access the Pro Community Discussion
Get your questions about the WANDRD Essential Camera Cube answered from our team and the Pro Community right here on the page. Plus, join discussions with other members about gear, guides, and more.
Other Organizers & Pouches Reviews