Moment MTW Camera Insert 5L Review
Well structured and organized, the Moment MTW Camera Insert turns backpacks into capable camera bags, though we've had some trouble with the attachment points.
Our Verdict
Unlock the Pro Summary
Save time. Get access to brief summaries of our reviews so you can browse and make decisions more efficiently.
Pros
Adjustable dividers have built-in mesh pockets
Also doubles as a camera organizer on your desk
Good structure and padding for protection
Cons
Could use an external pocket or two
Quick access only works if you can make it stay near your bag's opening
The clips can come off the loops in the MTW Backpack
Recent Pack Hacker Video
Technical Details
Capacity

5l

Dimensions

6 in x 12 in x 5 in (15.2 x 30.5 x 12.7 cm)

Notable Materials

Kodra Nylon, Aluminum, Polyester, Polyethylene, YKK Zippers

Manufacturing Country

Vietnam

Warranty Information
Buying Options

$59.99
$59.99
Full Review
Get up to 20% off Moment • Join Pack Hacker Pro
Most photographers will tell you that their cameras are very sensitive pieces of equipment that require the utmost attention and care. It's their tool and partner on the job, after all, so it's no surprise to see them equipped with a bag tailormade to camera gear.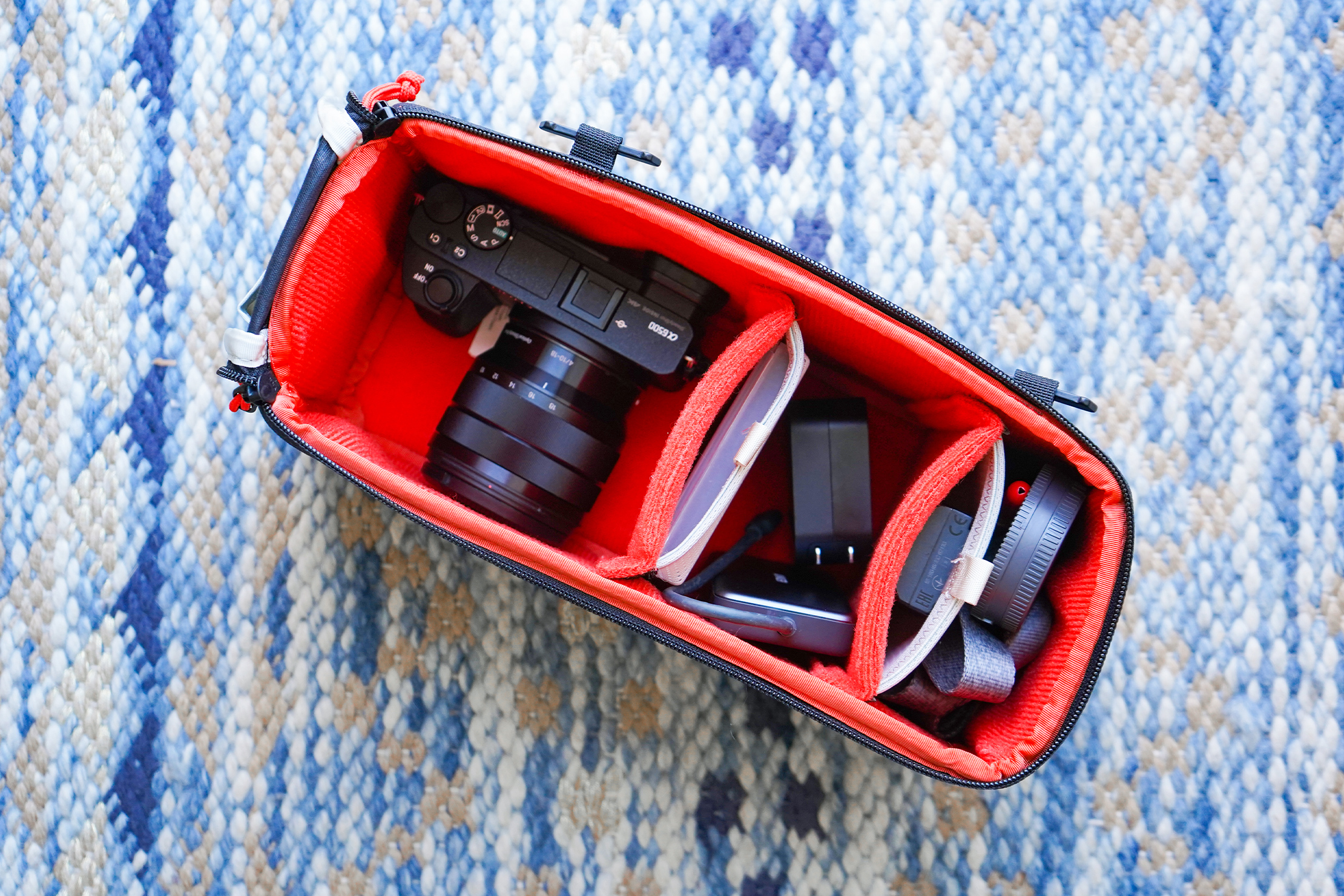 But what if you already have a typical backpack you already hold near and dear to your heart? We sure do (a lot, if we're honest). The answer? Camera cubes, which fit inside bags thanks to their smaller size. In this review, we'll be looking at Moment's MTW Camera Insert 5L. It's part of Moment's MTW line, which includes the Camera Insert's partner: the MTW Backpack. But on its own, it's already a very capable camera cube—well-structured, well-protected, and with plenty of organization. Read on to find out if this is the right cube to turn your bag into a home for your camera.
Materials & Aesthetic
In terms of styling, you don't get much of it with the MTW Camera Insert. It's just a simple, black rectangular camera bag from the outside, which is a good thing because you wouldn't want anything too flashy or distracting on set. Besides, as the name suggests, this bag is more at home inside your backpack, acting as a sub-compartment for all your camera gear. Though that's not to say the MTW Camera Insert is not qualified for stand-alone duties.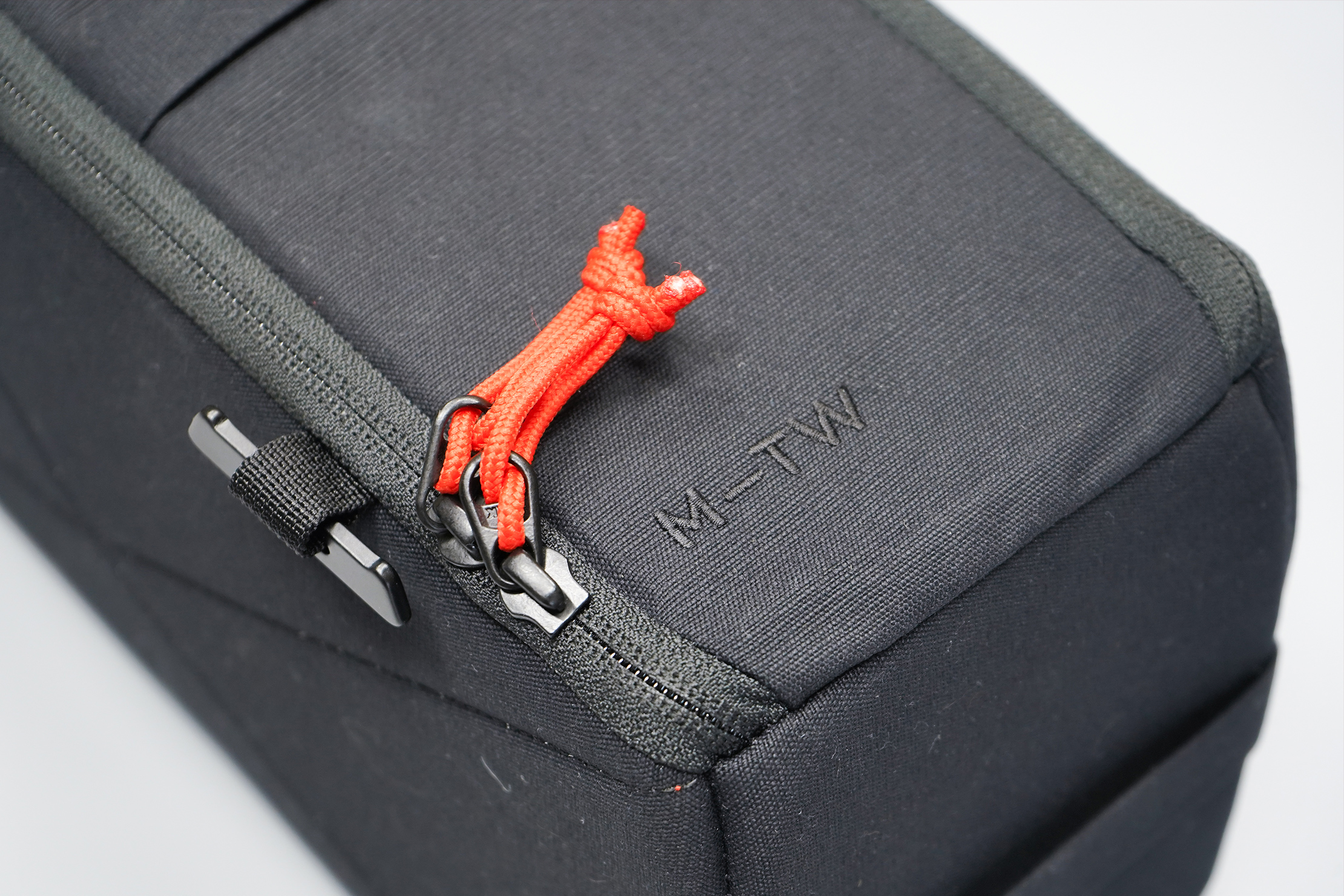 You only get one flavor for the colorway—black—but the fabric used here is nothing short of durable. It's made out of tough recycled Kodra nylon, the same fabric Moment used on the MTW Backpack and Tech Organizer, with a double layer of water-resistant coating. We usually keep our drinks a safe distance from all sensitive camera equipment, whether they're inside a bag or not. We sprayed the outside with half a cup of water (sans our precious gear inside) and confirmed that the water beaded out nicely with minimal soak.
Accidental spills and splashes aside, the MTW Camera Insert feels very structured and robust. Thick padding inside and out reassures you that you can use the loops as handles without worrying about sagging. The zippers—being of the YKK variety—work well and without issues. Lastly, the two clips are curiously made out of aluminum. It's a bit overkill, but considering that camera gear can be very heavy depending on what you use, aluminum gives peace of mind.
Usage
During our time with the MTW Camera Insert, we've also had the MTW Backpack on hand to test out. Moment has an entire MTW line of gear, all designed to make carrying camera gear around much easier. They all work well together, so naturally, we tested both the Camera Insert and backpack together.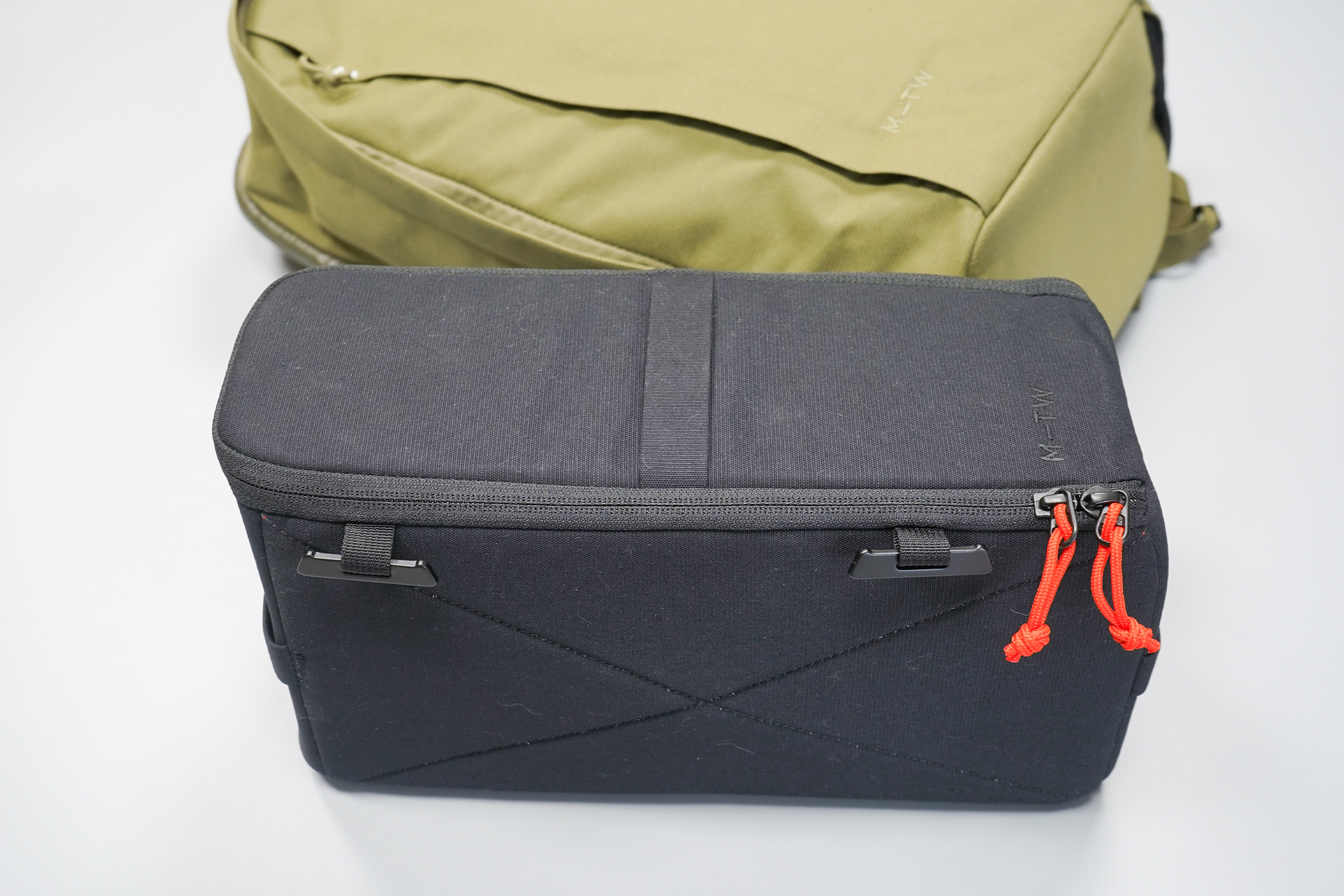 Of course, you can chuck the camera insert inside other backpacks—keeping in mind the dimensions—like you would any other camera cube. However, the MTW Backpack has loops inside perfectly lined up for the MTW Camera Insert's clips to keep it on the left side. Hook it up, and presto, you have an instant camera backpack!
We did encounter an issue with the clips and loops, though: they can come off. We can put fault on either the loops being too big or the clips not being long or shaped well enough. Either way, we've had this happen from time to time, though having a packed backpack kept the Camera Insert relatively well-pressed to one side.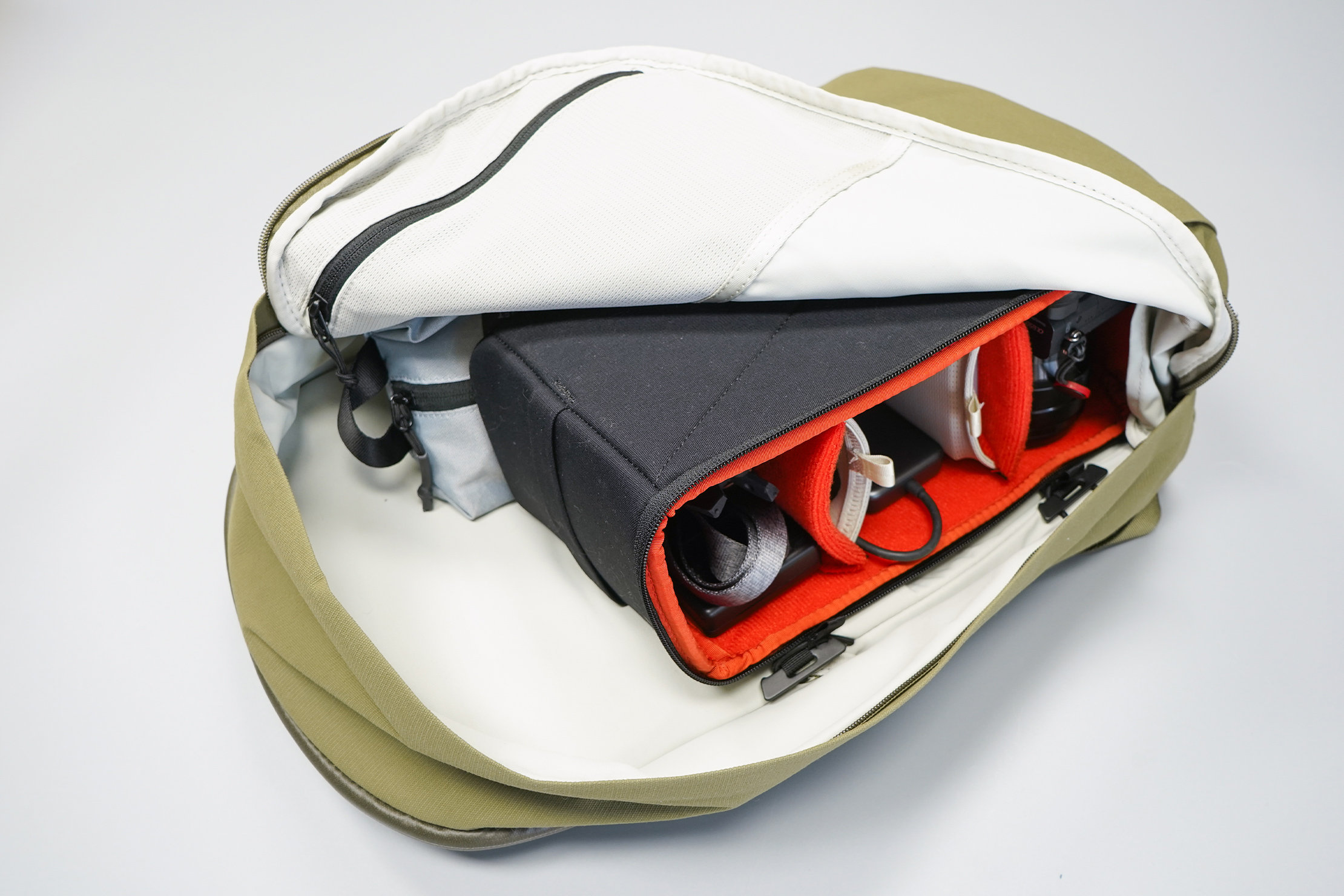 Apart from the clips and loops, the MTW Backpack's nearly full-length opening on the left side makes accessing the contents of the MTW Camera Insert hassle-free. But even if your backpack only zips halfway down horseshoe-style, you'll still be able to access the top half easily. Just remember to swing your bag to the correct side when you desperately need to capture the moment.
Once you're in the office, studio, or an off-site location for your shoot, the MTW Camera Insert has the chops for an organizer as well. The top fully unzips along three sides, and you can tuck it in through the external nylon loops. In this form, it becomes a handy cubby for all your camera gear, so you won't have to leave fragile lenses or easy-to-misplace lens caps all over the table.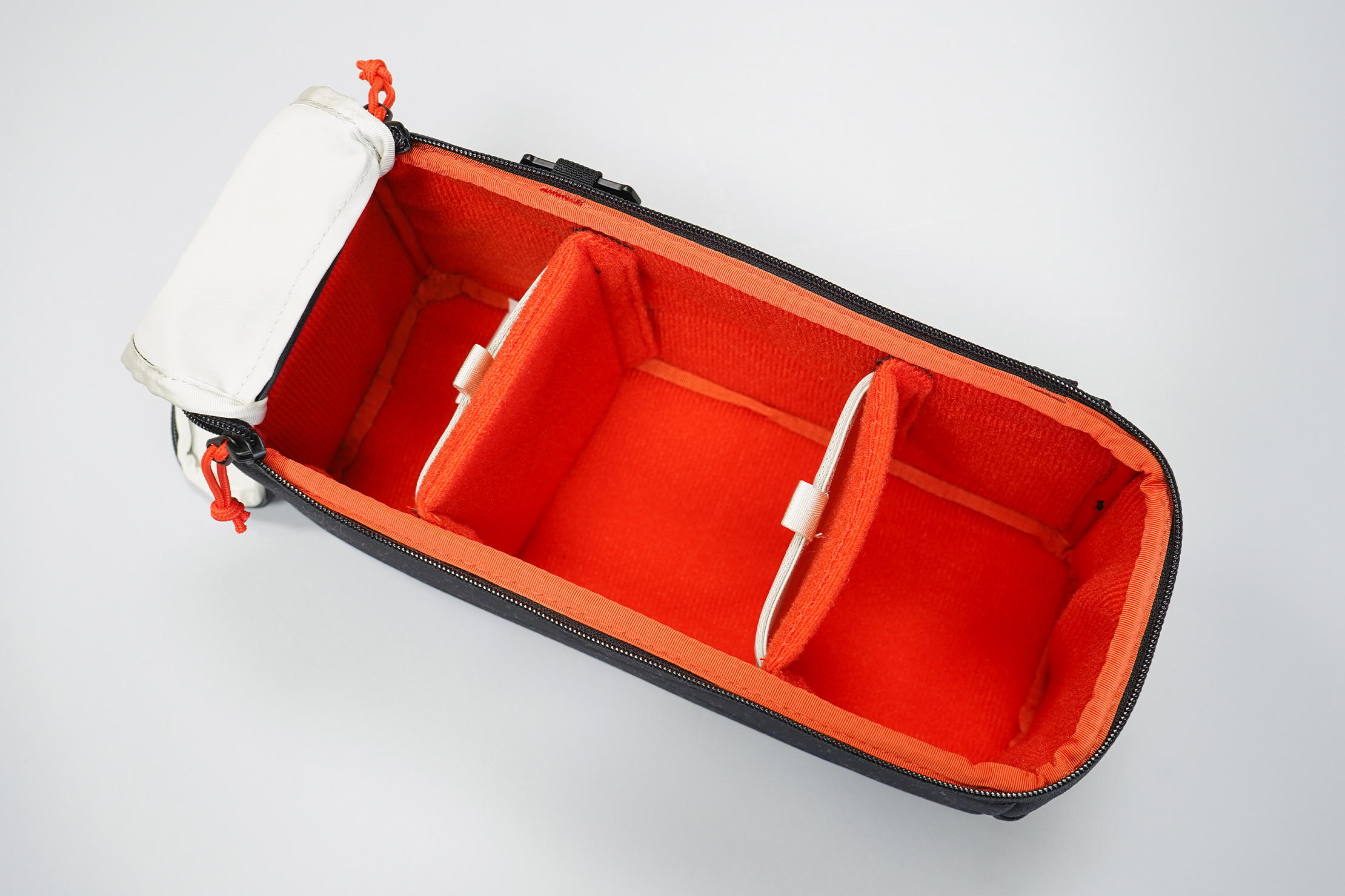 The interior is easy to see into thanks to the wide-open top. Moment's MTW Tech Organizer and Backpack both have white liner fabric for their compartments, but the MTW Camera Insert opts for a bright orange interior instead. The color is a good contrast against camera gear that usually comes in all black, and especially when you have the MTW Camera Insert inside a dark, half-opened backpack.
There's a good amount of organization inside for you to use too. The MTW Camera Insert comes with two dividers pre-installed. You can move them to whichever position you want to fit your gear, and Moment quotes that you can fit a Canon 5D (without a battery grip) no problem. We don't use anything that big here, but our mirrorless Sony A6500 with a 28-70mm lens attached sits inside with the lens side up no problem.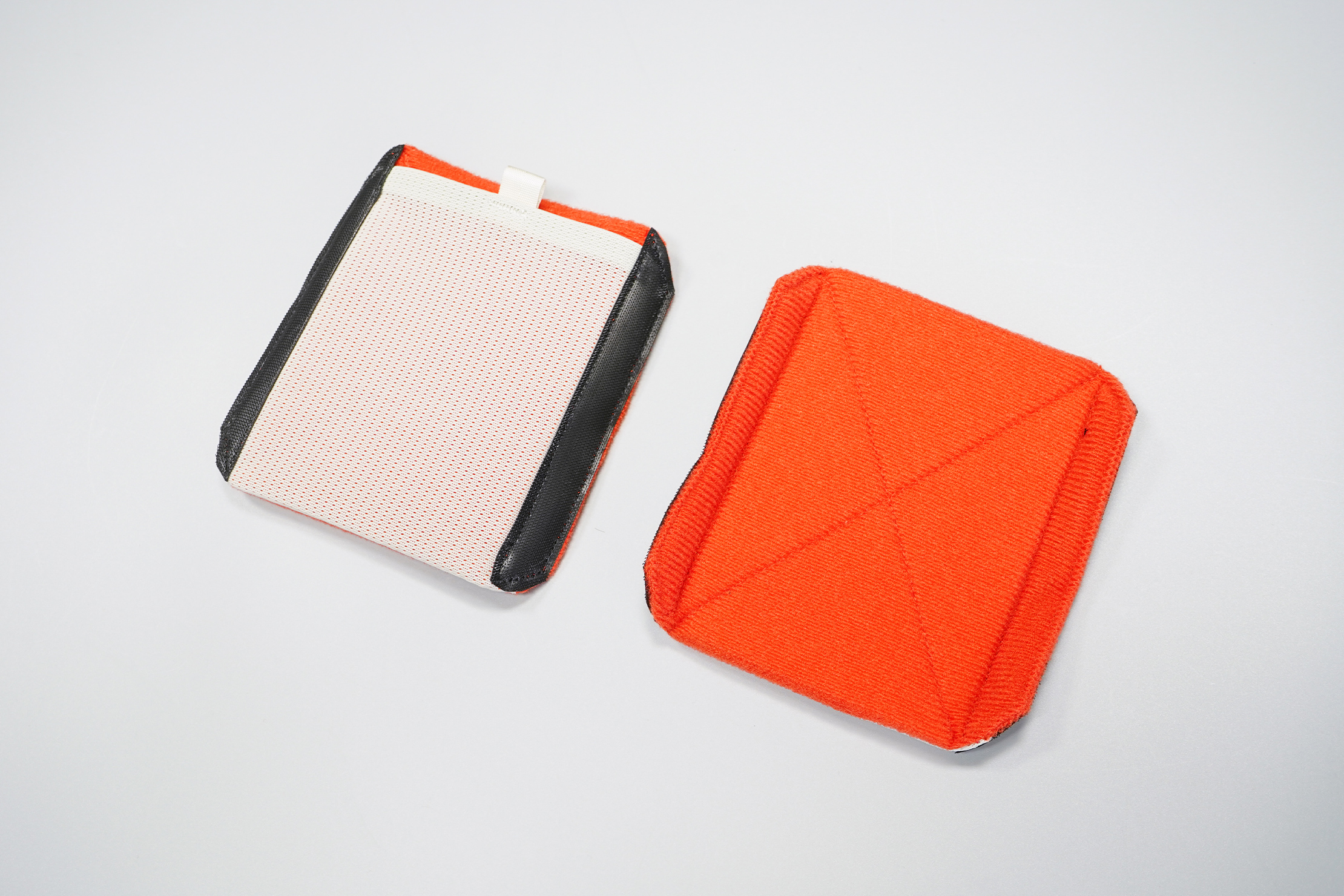 That's the big stuff taken care of, but what about the small stuff? One clever yet simple feature the MTW Camera Insert has are the elastic mesh pockets built into the dividers. We haven't seen this in other camera cubes, but we think this is a great idea to add more organization in a modular way. Lens caps, cleaning cloths, batteries, memory cards, all those can fit inside.
With two dividers, you have two compartments to play around with once you have your camera body in. In our example, we have our camera body and one large lens taking up two separate partitions. Then in the final partition, we have a strap, a battery charger, and a hand blower for camera maintenance. It's plenty of space if you travel with one camera and a variety of accessories.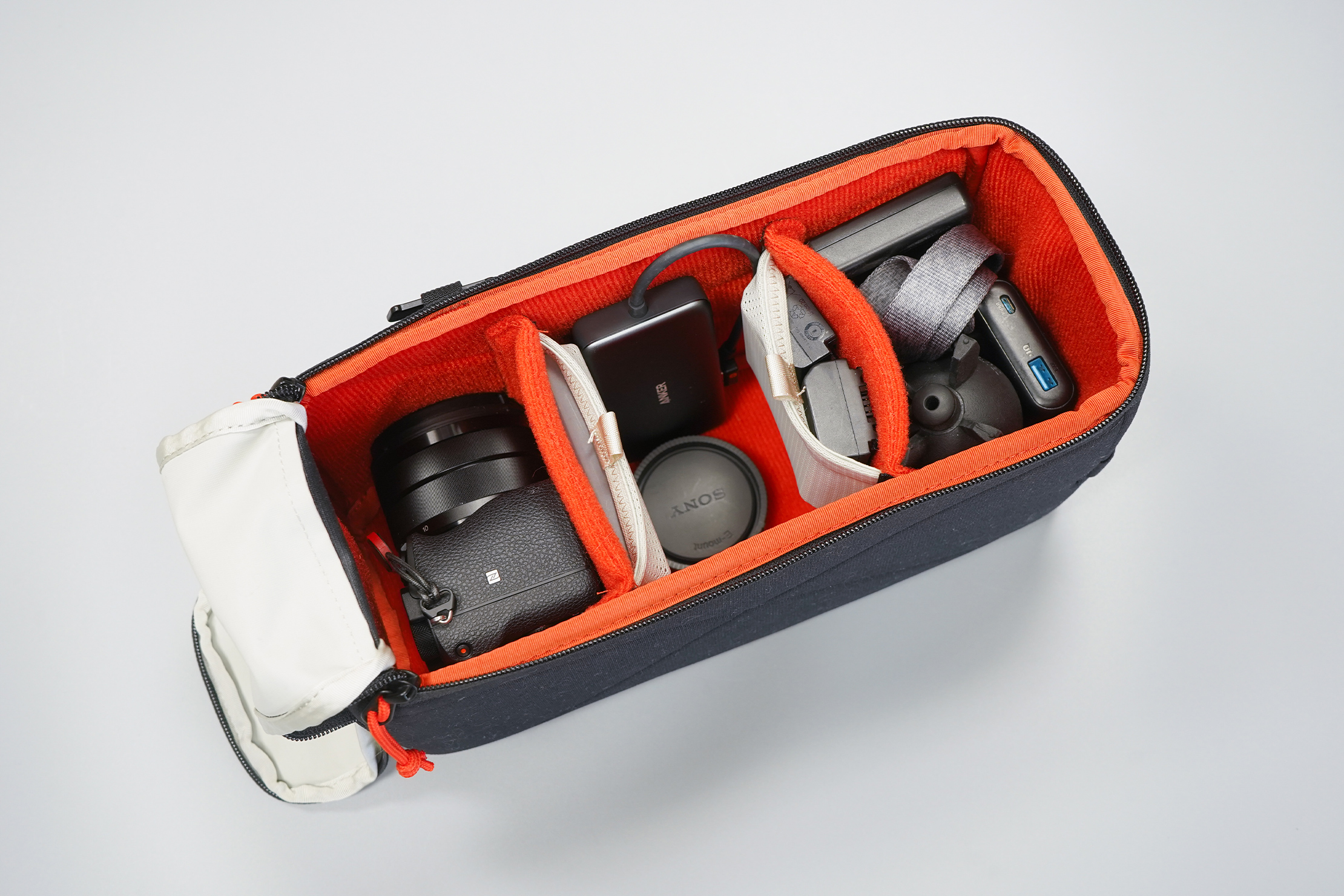 Bonus: Once you have the top tucked in, the sleeve previously holding the panel insert can also be used as an extra side pocket. It's handy if you want to have a place for your cleaning brushes, pens, or dry-erase markers for clapboards. Either way, it's a temporary pocket for frequently used items on set.
Wrap Up
We enjoyed our time testing the MTW Camera Insert with the MTW Backpack. Cameras are some of the most fragile devices we carry around, and having a dedicated and well-structured bag for them is almost a must.
Moreover, the amount of organization in combination with the open top makes it great to use during photoshoots too. The method of attaching to the MTW Backpack could use some work but is not an overall deal-breaker. Even without attaching it directly, the MTW Camera Insert is a good addition to a photographer's backpack.
Usage Timeline
Initial Usage
Condition: Excellent
Stretchy pockets on the dividers add to the overall organization
Works well as an open organizer cubby when you're in the studio
Bright interior fabric makes finding stuff easy
2 Weeks of Use
Condition: Excellent
This camera insert is fine if you are traveling with a smaller DSLR camera set-up and you get the best use out of it if you use it in conjunction with a Moment backpack. Overall, the Moment MTW Camera Insert 5L is pretty standard. It's a padded cube with two adjustable velcro dividers, but the velcro dividers have elastic pockets on them to help segment smaller camera gear like batteries and SD cards which we really liked. It also really shined as a companion to the Moment MTW Camera Insert 5L. The insert clips to the inside of the backpack turning the backpack into a camera backpack. The benefit of this is that the insert can be quick-accessed by swinging the backpack to your front, much like the Peak Design Everyday Backpack 20L (V2).
Access the Pro Community Discussion
Get your questions about the Moment MTW Camera Insert 5L answered from our team and the Pro Community right here on the page. Plus, join discussions with other members about gear, guides, and more.
Other Organizers & Pouches Reviews