TOM BIHN Nik's Minimalist Wallet Review
Simple and durable, with some clever organization, the Tom Bihn Nik's Minimalist Wallet is a great companion—as long as you're okay with its minimalist design.
Our Verdict
Unlock the Pro Summary
Save time. Get access to brief summaries of our reviews so you can browse and make decisions more efficiently.
Pros
Made of quality, durable, bluesign® certified fabrics
Great organization (for a minimalist wallet)
The clear ID window is a nice touch
Cons
The pockets aren't stretchy, meaning you need to be careful not to over or under fill it
Not ideal if you like to carry a ton of stuff inside of your wallet
You have to fold your bills for them to fit
Recent Pack Hacker Video
Technical Details
Denier

210D

Weight (oz)

0.6 oz (17 g)

Dimensions

3.9 in x 2.9 in (9.9 x 7.4 cm)

Notable Materials

Ballistic Nylon

Manufacturing Country

United States

Warranty Information
Full Review
The first iteration of the Tom Bihn Nik's Minimalist Wallet was designed and built by Tom Bihn COO, Nik—the wallet's namesake—after his leather wallet became too bulky and too worn to be fun to use. (You may recognize Nik's name from Tom Bihn's backpack—the Synik.)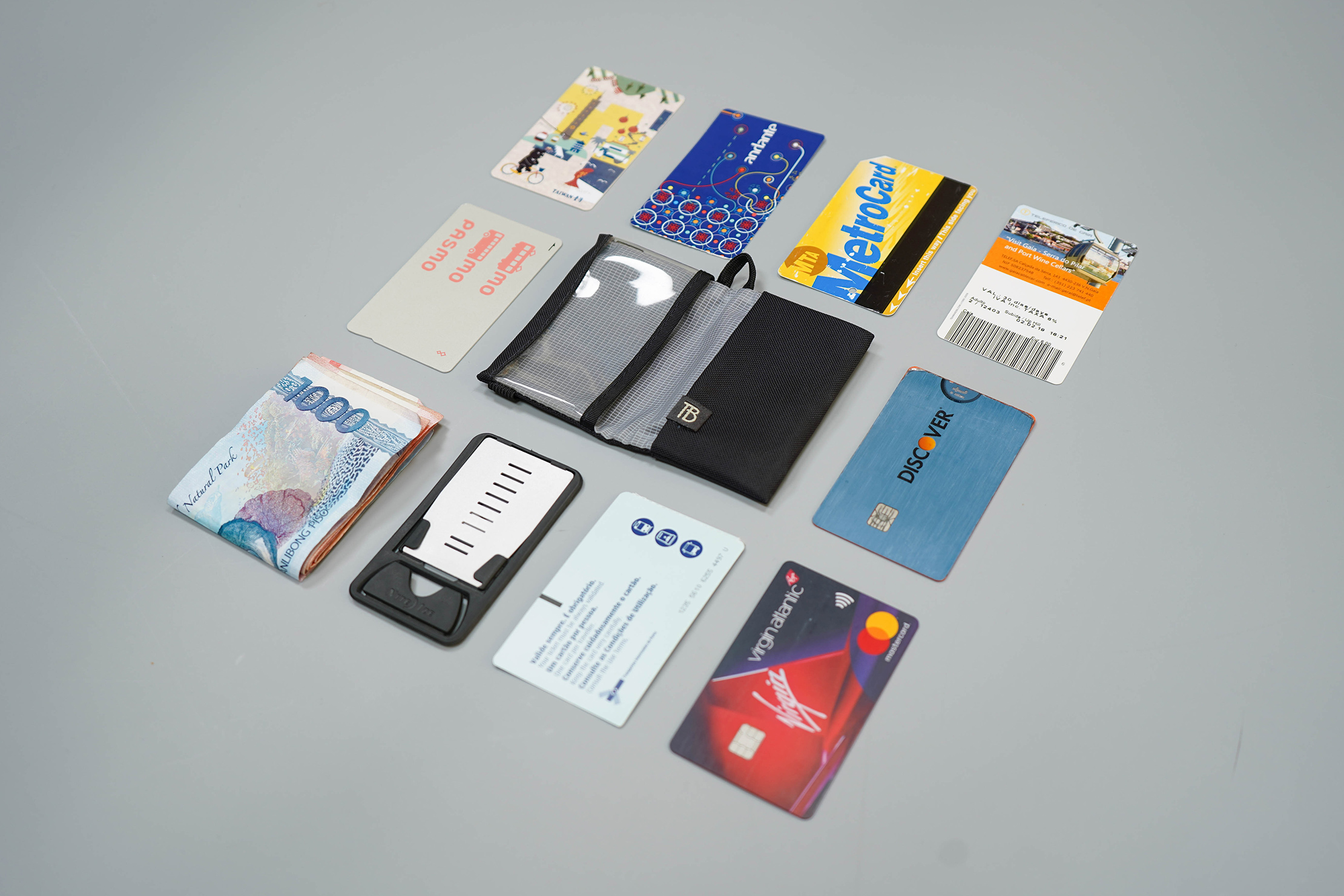 Nik's coworkers took notice and soon enough his wallet could be found in the pockets of Tom Bihn employees everywhere. That was when the folks over there decided to introduce this wallet to the world.
Fast-forward a couple of years and there are five versions of the wallet available:
Wallet #1 has two interior pockets and zero exterior pockets.
Wallet #2 has two interior pockets, but unlike the first version, one of them has a see-through window for your favorite credit card or ID. There are no external pockets.
Wallet #3 has the same interior layout as wallet #2 (two interior pockets, one of which is clear) and an exterior pocket.
Wallet #4 is the same as wallet #3 with the addition of a small webbing loop to be able to attach this thing to the interior of Tom Bihn backpacks (you'll need a key strap to do this).
Wallet #5 has two interior pockets, both of which are fabric, and an exterior pocket.
We've been testing Wallet #4 for three months now. While we're going to be reviewing this version specifically, a lot of our thoughts apply to all five versions. So, without further ado, let's jump into the full review of this minimalist wallet.
Materials & Aesthetic
Although we've been testing the version of the Tom Bihn Nik's Minimalist Wallet with the most bells and whistles, this little guy is still super minimalist. Folded, it measures at 2.9″ x 3.9.'' So, yeah, it's pretty tiny. It'll slide into most pant pockets or quick-grab pockets on backpacks and sling bags.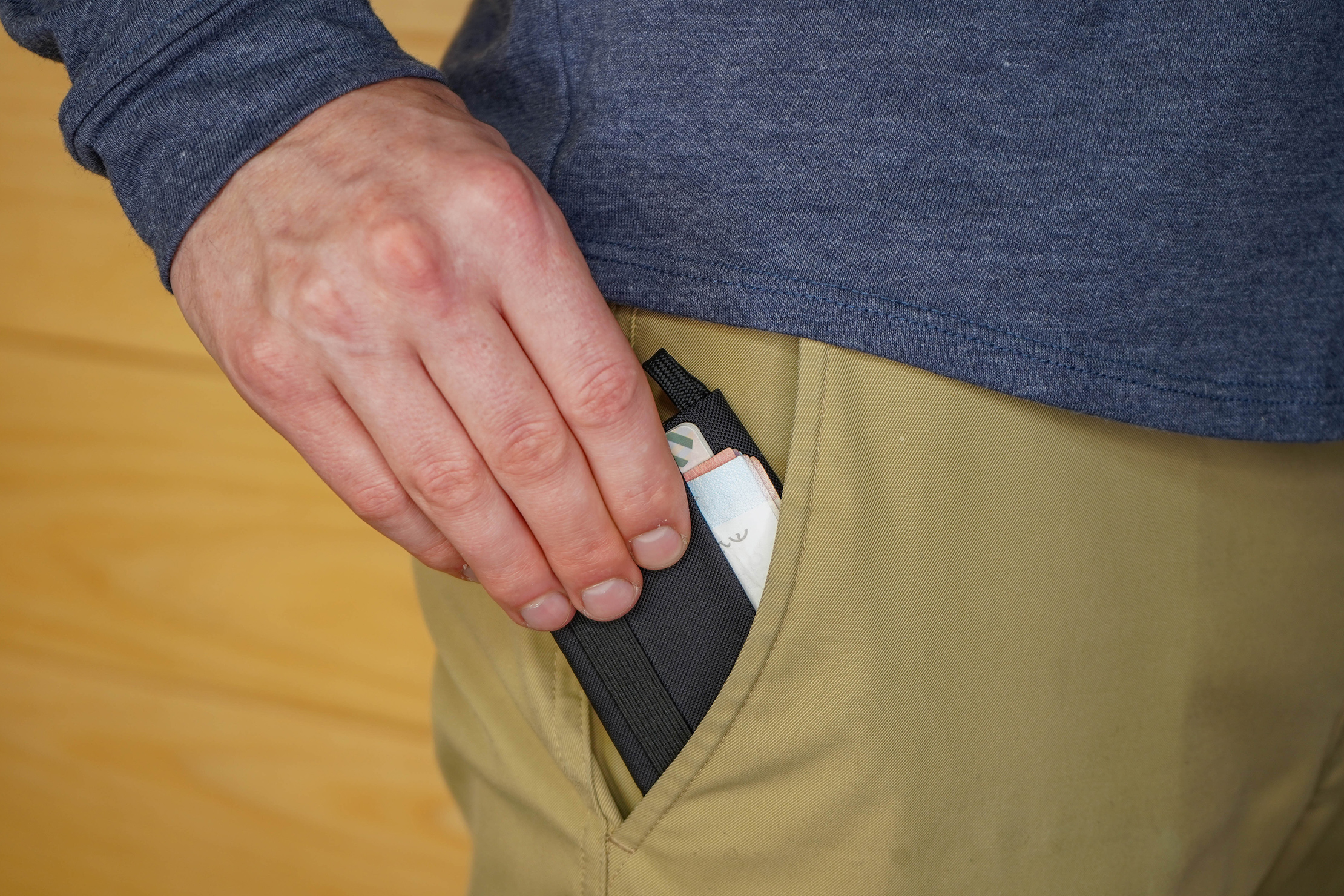 It looks clean and simple—basically fabric folded in half with a stretchy band to keep it all together. Of course, there's more to it than that (just wait until we discuss the fabrics used) but that's its aesthetic. And we're digging it! If you haven't noticed yet, we're all about simplicity here at Pack Hacker. And this wallet is pretty much the definition of simplicity.
At the time of this review, Nik's Minimalist Wallet is available in eight colorways. The folks at Tom Bihn suggest opting for one of the darker ones unless you're exceptionally clean and/or enjoy washing your wallet regularly. What we're trying to say is that the lighter colorways will show wear and tear a lot sooner than the darker ones. It's up to you if you can handle that.
Okay—we're about to get into the materials. If you're as obsessed with materials as we are—we're talking dreaming about zippers and ultralight ripstop nylon—then read on and prepare to have the best five minutes of your life.
For the rest of you—the CliffNotes version is that these materials are all incredibly tough. Think The Rock during his WrestleMania days. Now, go ahead and jump to the "Features & Usage" section. You're welcome.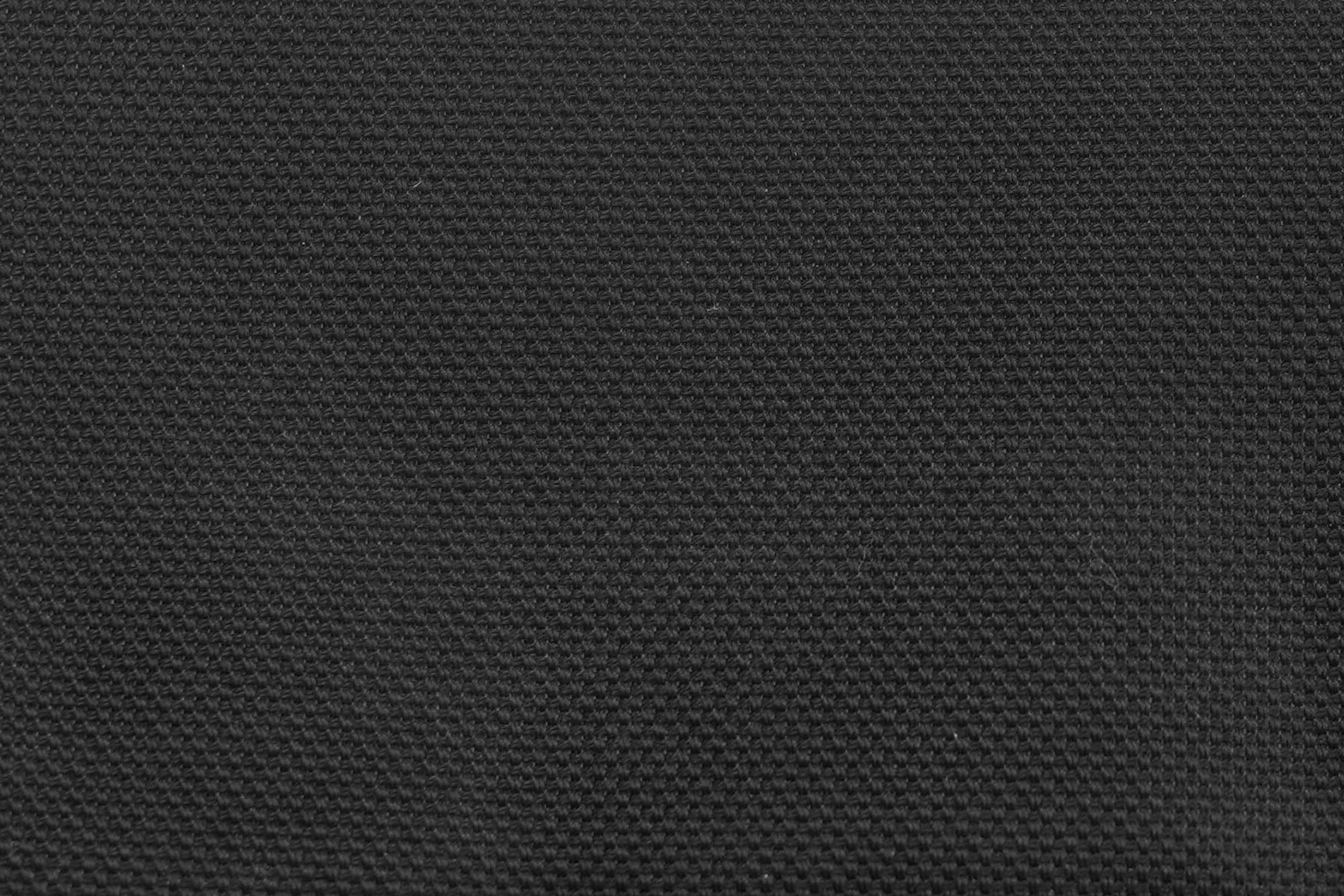 The colorway you choose dictates the materials the wallet is made out of. The exterior is either 210D Ballistic Nylon or 400D Halcyon. (You can pick up a black wallet in either fabric.)
We've been testing the Ballistic Nylon version. Either way, you'll end up with a wallet that is exceptionally lightweight and abrasion-resistant. The folks at Tom Bihn brag that Halcyon, a ripstop fabric mixed of 420D nylon and 400D UHMWPE (ultra-high-molecular-weight polyethylene), is "virtually impossible to tear." On the Halcyon version, you can see the ripstop squares on the exterior fabric. Some of you will like this look, others not so much.
Both fabrics are made in a bluesign® certified fabric mill, which we certainly appreciate. If you're not familiar, a bluesign® certification essentially guarantees that the factory uses resources responsibly and tries their best by people and planet.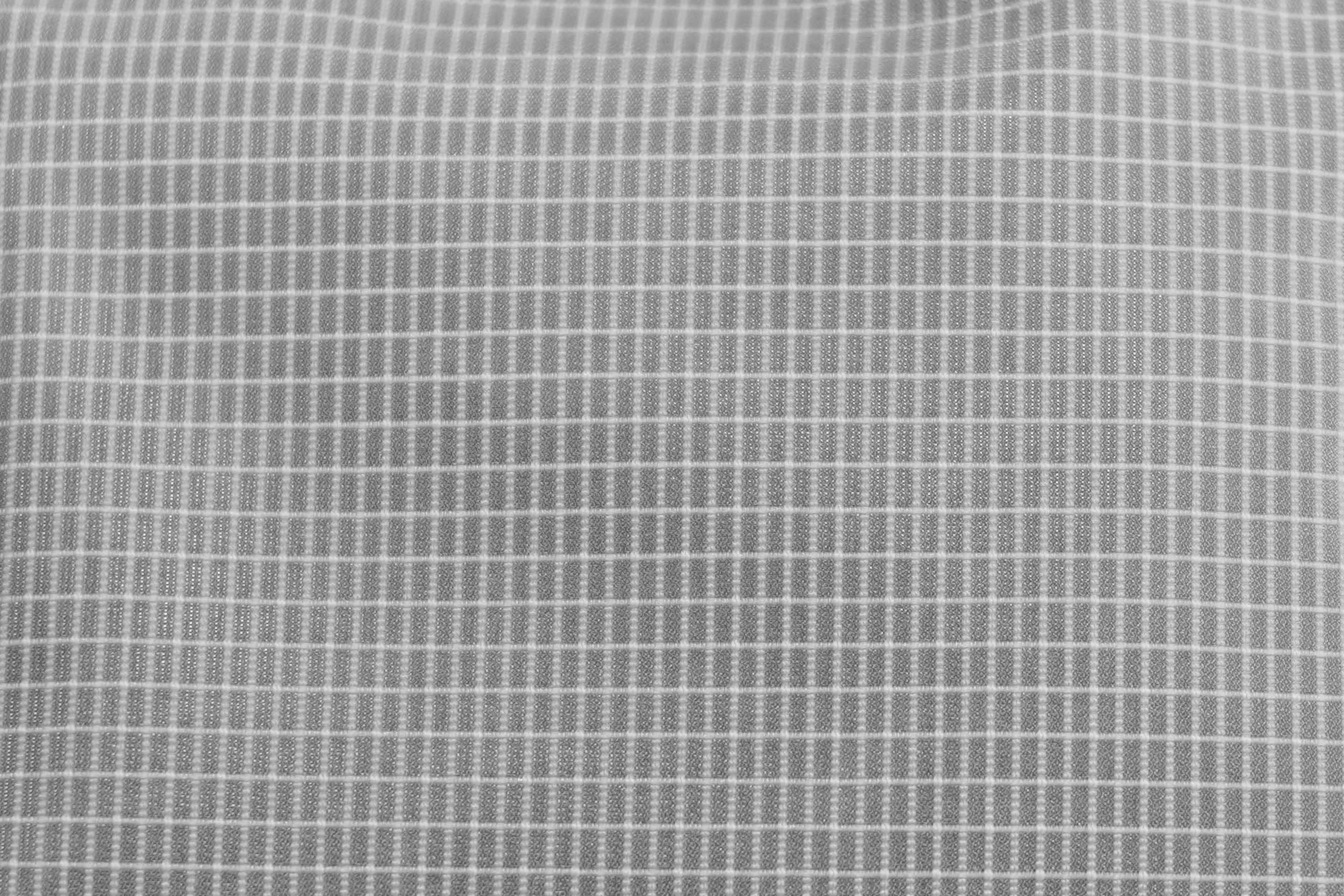 No matter what the exterior fabric is, this wallet is lined with 120D Aether ripstop. Aether is basically lightweight nylon.
The clear ID window on versions 2,3 and 4 is made of clear urethane—the same material used in the Tom Bihn 3D Organizer Cube and Double Organizer Pouch. It has a nice rubbery feel to it.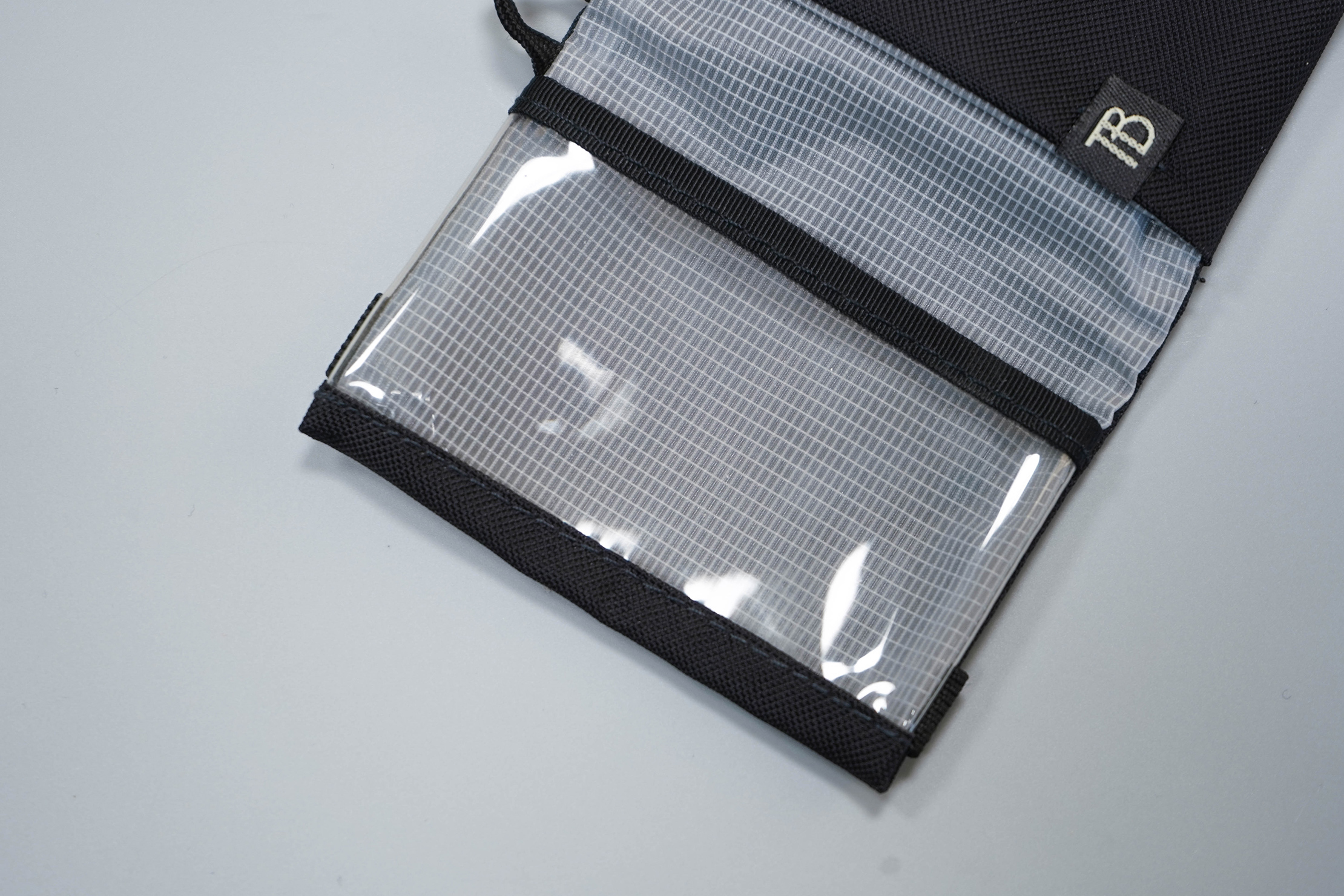 As you've probably picked up by now—the materials used here are no joke. We don't suggest going buck-wild and setting your wallet on fire or something, but it should keep up with most of your adventures.
Features & Usage
As Tom Bihn explains on its website, when Nik designed the first iteration of the wallet, he had the following criteria:
Keep it simple.
As little bulk as possible. Comfortable in the front or back pants pocket.
Fits the essentials: a few credit cards, driver's license, health insurance and library cards, a few folded cash bills.
Clean design.
Definitely no extra room to invite the endless accumulation of receipts.
And, we have to say, the folks at Tom Bihn have succeeded in hitting all of those bullet points.
The three pockets don't allow you to accumulate a ton of receipts, love notes, or other random assortments of things you can collect inside traditional bifold wallets.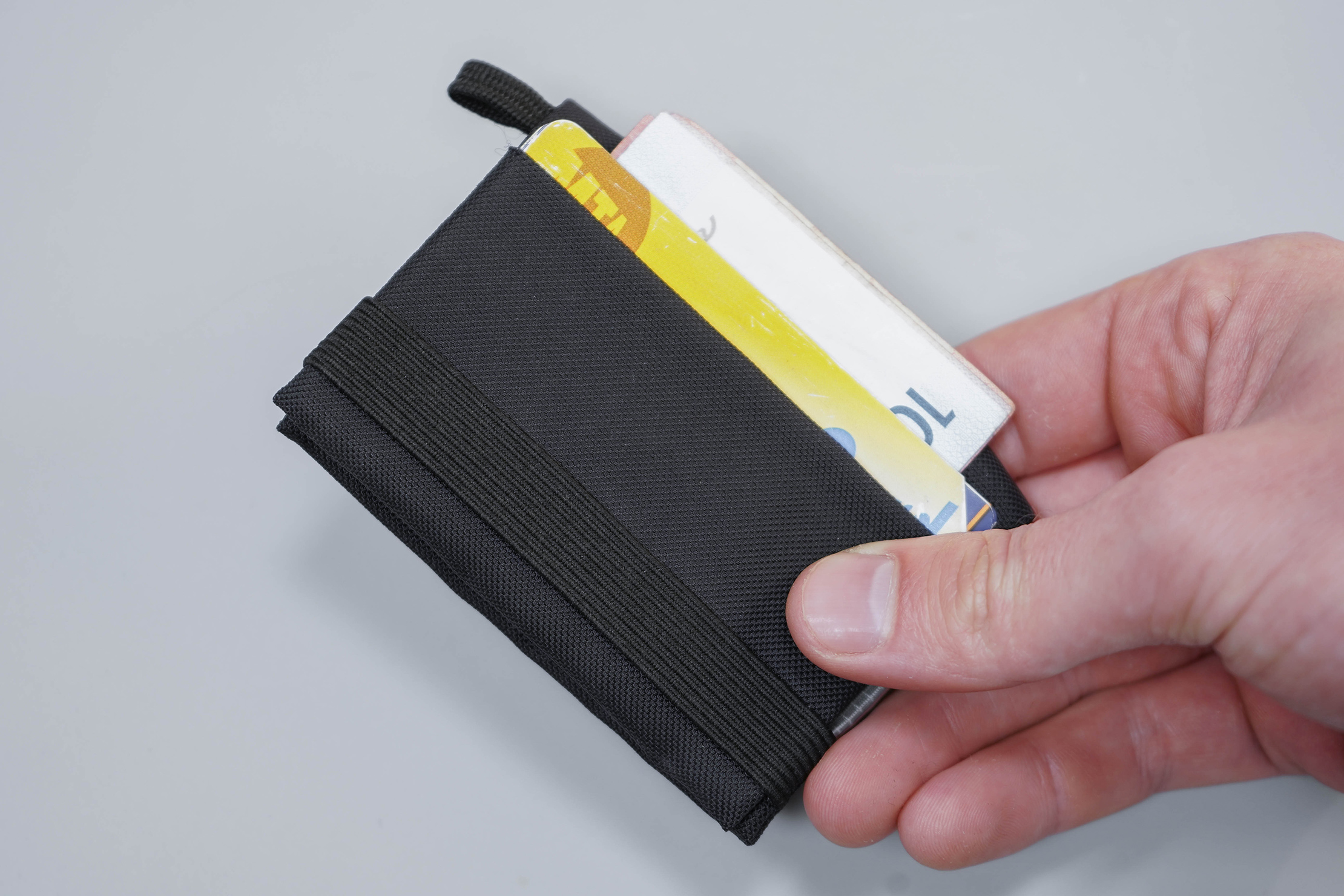 We've kept a few bills as well as our most-used credit cards in the exterior pocket. This pocket is wide enough to fit wider currency—think Japanese Yen or British Pounds—which is a huge plus for travel. Although, you do have to fold all bills.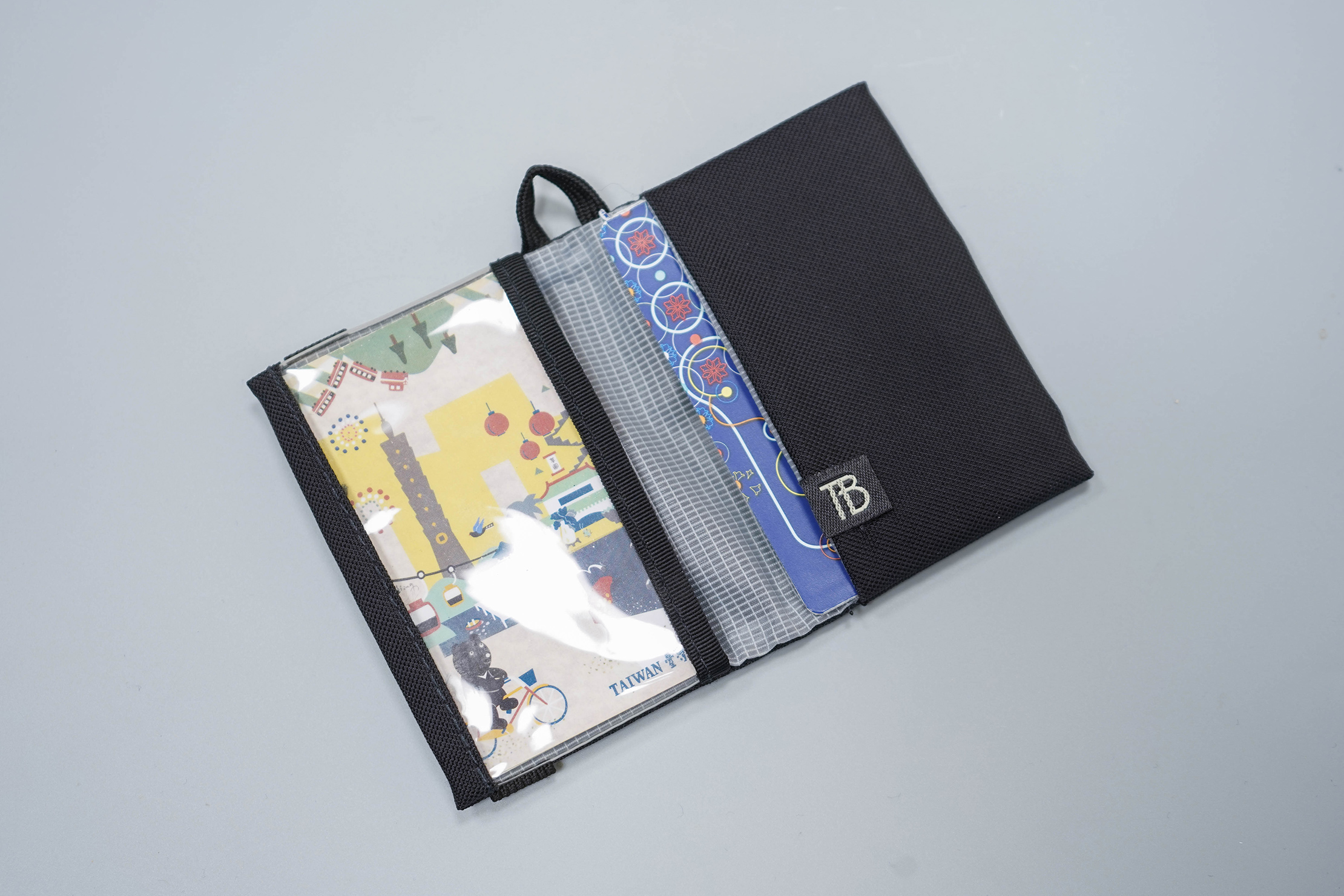 On the left-hand side of the interior—which features that see-through window—we've stashed our ID as well as a Tile Mate. We love having a clear window as it allows you to flash your ID to the barkeep cop-style, which is always a good time.
On the right-hand side, we've stashed a few of our other cards. It's a good spot for the cards you reach for less often—insurance cards, library cards, etc.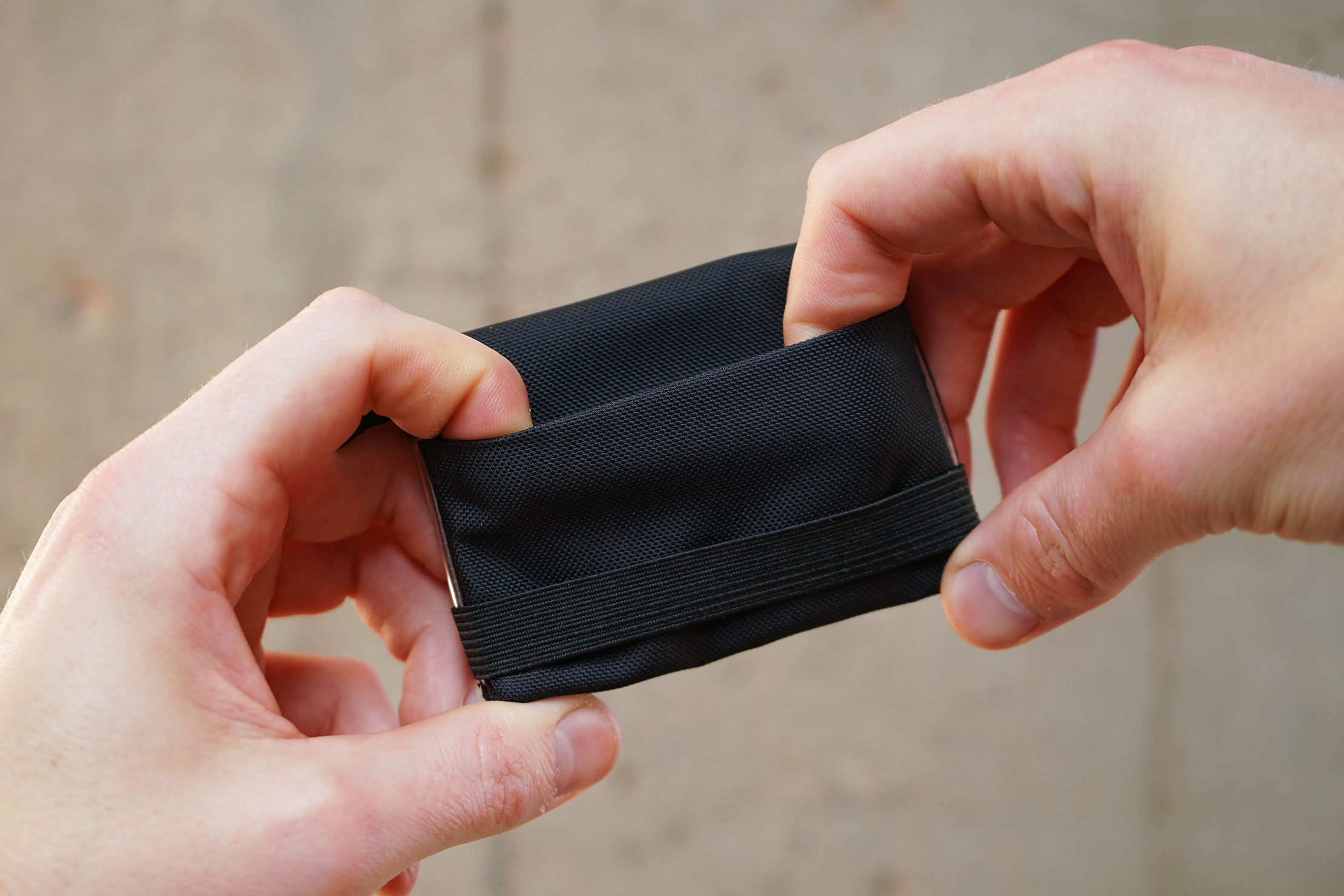 Now, these pockets are not stretchy, which is both good and bad. The pockets won't stretch out with time—a common problem with leather wallets—meaning your cards won't ever slip out of the pockets. But if you don't have enough cards to fill up the pockets, there's no grip. Especially with the exterior pocket. The elastic, which keeps the wallet closed, helps a little bit with this, although it's still better to fill the wallet up.
But you don't want to overfill the pockets as it becomes super difficult to get your cards out. You have to Goldilocks this thing and find the just right amount of cards to make it work. For us, that number hovers between 6-10 cards.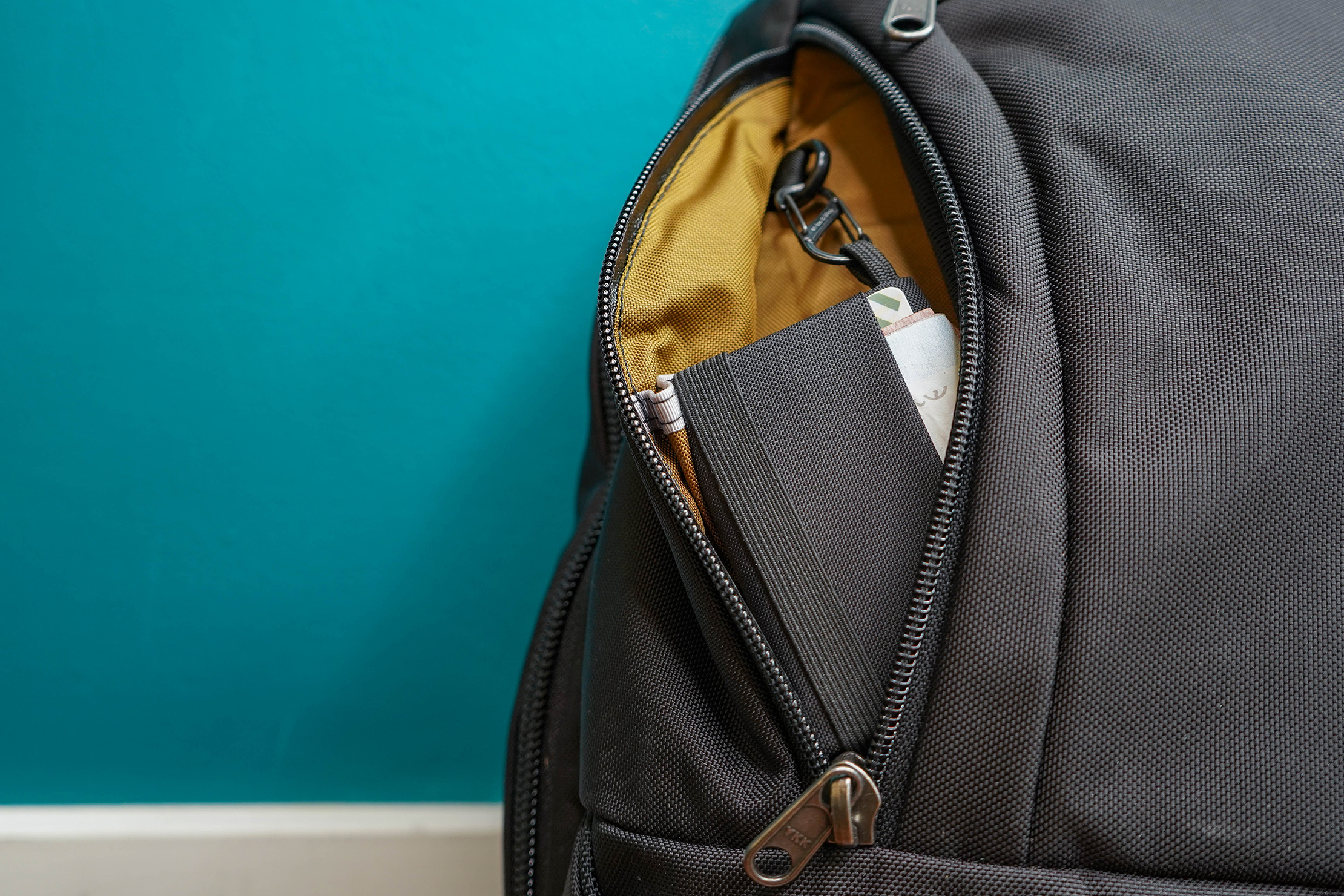 Finally, there's the webbing loop that allows you to use this wallet within the larger Tom Bihn ecosystem. Tom Bihn includes a bunch of O-rings inside of its packs—this loop helps you attach this wallet to the interior of one of them. You could also use it to attach your wallet to your keys or whatever.
To close this section, we want to mention two features not included in this wallet. It's not RFID-blocking. We're not convinced you need an RFID-blocking wallet—the statistics on RFID crimes are murky—but if you would like that peace-of-mind you'll want to pick up another wallet.
It also doesn't fit U.S business cards. If you're one of those people who think every moment is a networking opportunity—which, good for you—you'll also want to look at a different wallet.
Durability & Testing
As we mentioned oh-so-long-ago at the beginning of this review, we've been testing the Tom Bihn Nik's Minimalist Wallet for over three months. Tom Bihn is known for creating durable, quality gear (remember that materials section?), so it's no surprise that everything is looking nice. There are a few minor scuffs, but nothing concerning.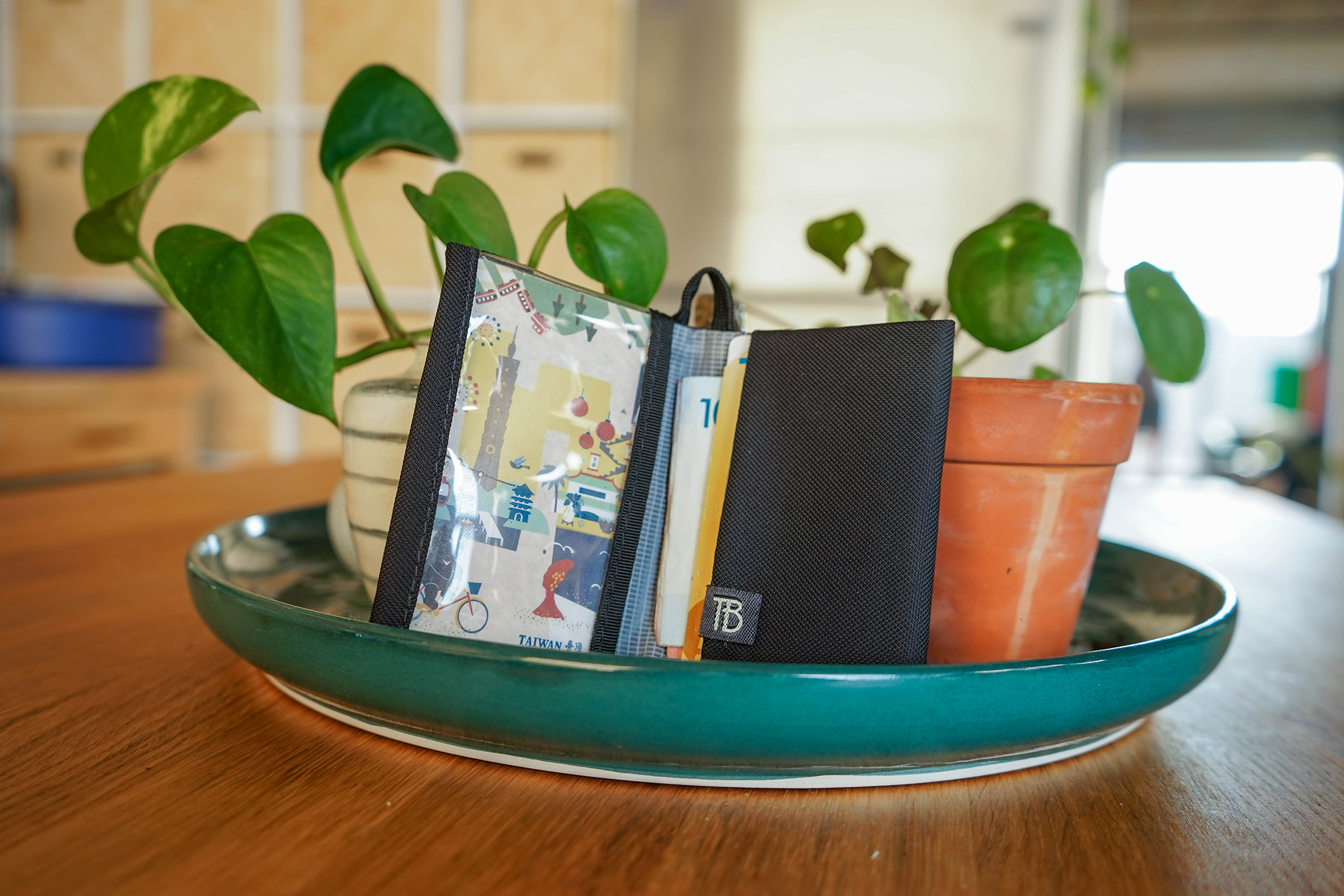 We've been digging this wallet throughout testing, but it's not for everyone. If you like to carry a ton of stuff in your wallet, this minimalist one obviously won't work for you. It's also not ideal if you frequently use cash. But if you're looking for a simple, clean wallet that'll hold your cards and a few bills, then you likely fall in love with the Nik's Minimalist Wallet.
Usage Timeline
Initial Usage
Condition: Excellent
A handy little wallet with simple organization.
We've been keeping IDs in the windowed pocket, business credit cards on the inside, and personal credit cards—along with cash—on the outside.
1 Month of Use
Condition: Excellent
So far, so good. Getting a little frustrated with the lack of stretch on the exterior pocket, but it's not a dealbreaker.
2 Months of Use
Condition: Good
A few small scuffs, but nothing crazy.
Access the Pro Community Discussion
Get your questions about the TOM BIHN Nik's Minimalist Wallet answered from our team and the Pro Community right here on the page. Plus, join discussions with other members about gear, guides, and more.
Other Organizers & Pouches Reviews