Olivers Charter Chino Review
The Olivers Charter Chinos are versatile and comfortable—although they pick up lint and dirt more than other pants we've tested.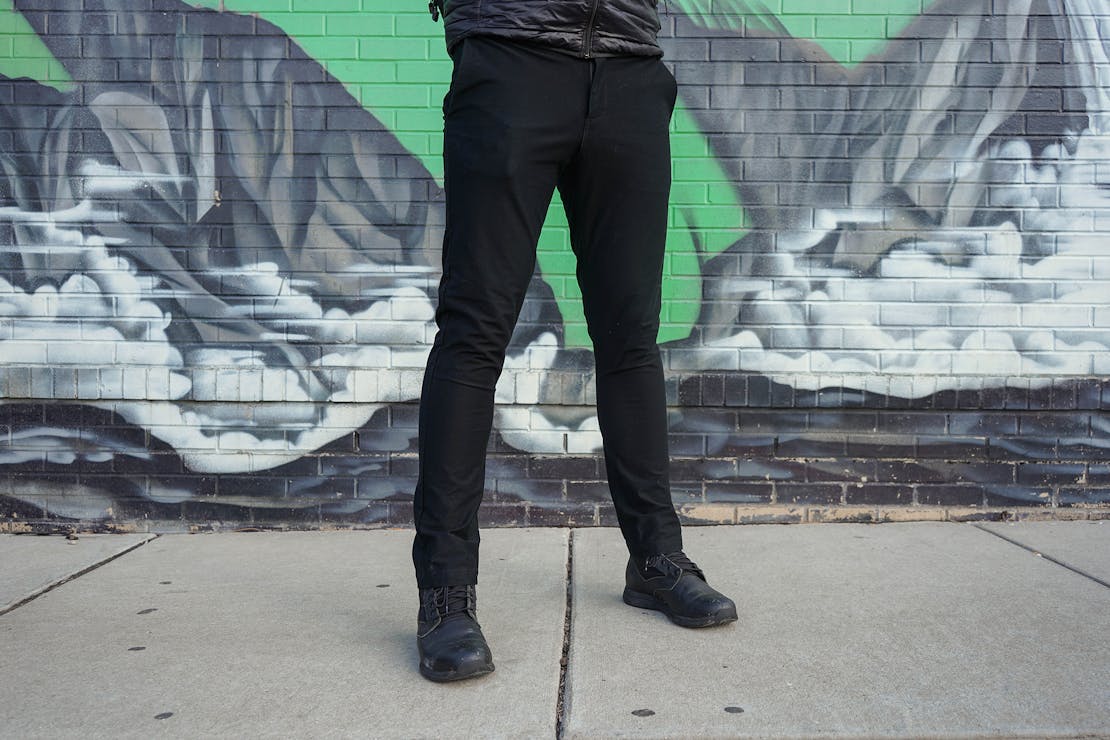 Our Verdict
Unlock the Pro Summary
Save time. Get access to brief summaries of our reviews so you can browse and make decisions more efficiently.
Pros
Comfortable with a 4-way stretch
Versatile aesthetic
365 days warranty appears to be legit
Cons
Fabric picks up lint easily
Not as quick-drying as other travel pants we've tested
Stitching has started to come undone after only a couple of weeks of testing
Recent Pack Hacker Video
Technical Details
Notable Materials

Cotton, Polyurethane

Manufacturing Country

Vietnam

Warranty Information
Full Review
Get up to $20 off Olivers • Join Pack Hacker Pro
We're no strangers to Olivers, a men's clothing company that sells "premium athletic staples reimagined for the 21st century." (Their words, not ours.) We love the Olivers Passage Pants, so we've been excited to get our hands on the Olivers Charter Chinos.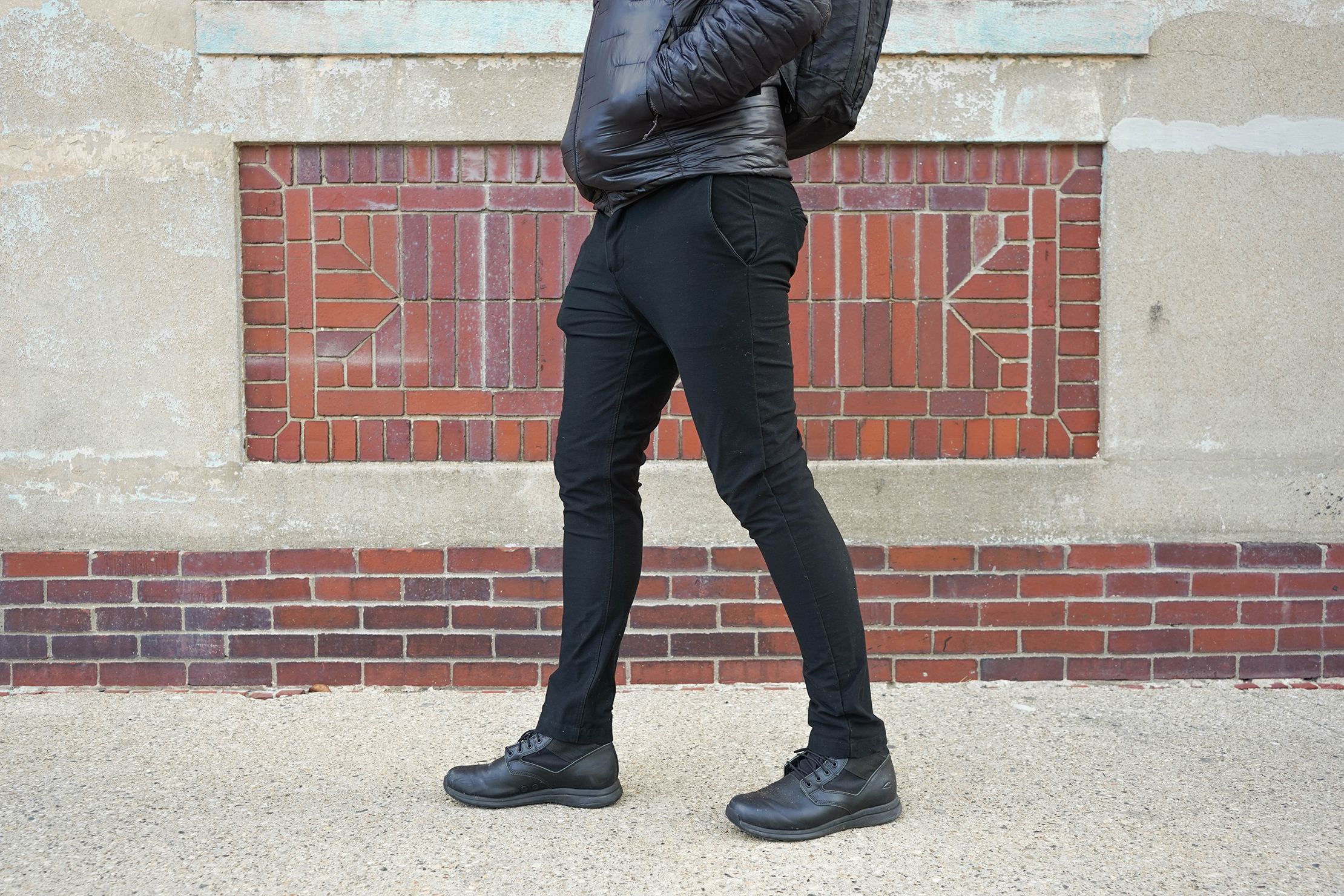 Unfortunately, the chinos haven't lived up to our expectations. While we have a lot of good things to say about these pants, we've been disappointed with their durability….or lack thereof. Let's dive right into it.
Fit, Fabric & Features
You may be surprised to hear that the Olivers Charter Chinos look like chinos. And we're digging it. They look casual enough to rock most days but are sharp enough you could get away with wearing them to nicer occasions. Versatility is a huge plus for travel…and everyday life, to be honest. Why have three pairs of pants all for different occasions when you can have one?
At the time of this review, you can pick these guys up in three colorways—Black, Dark Olive, and Khaki. They fit nicely and true-to-size. Of course, your mileage may vary. All bodies are different and all that.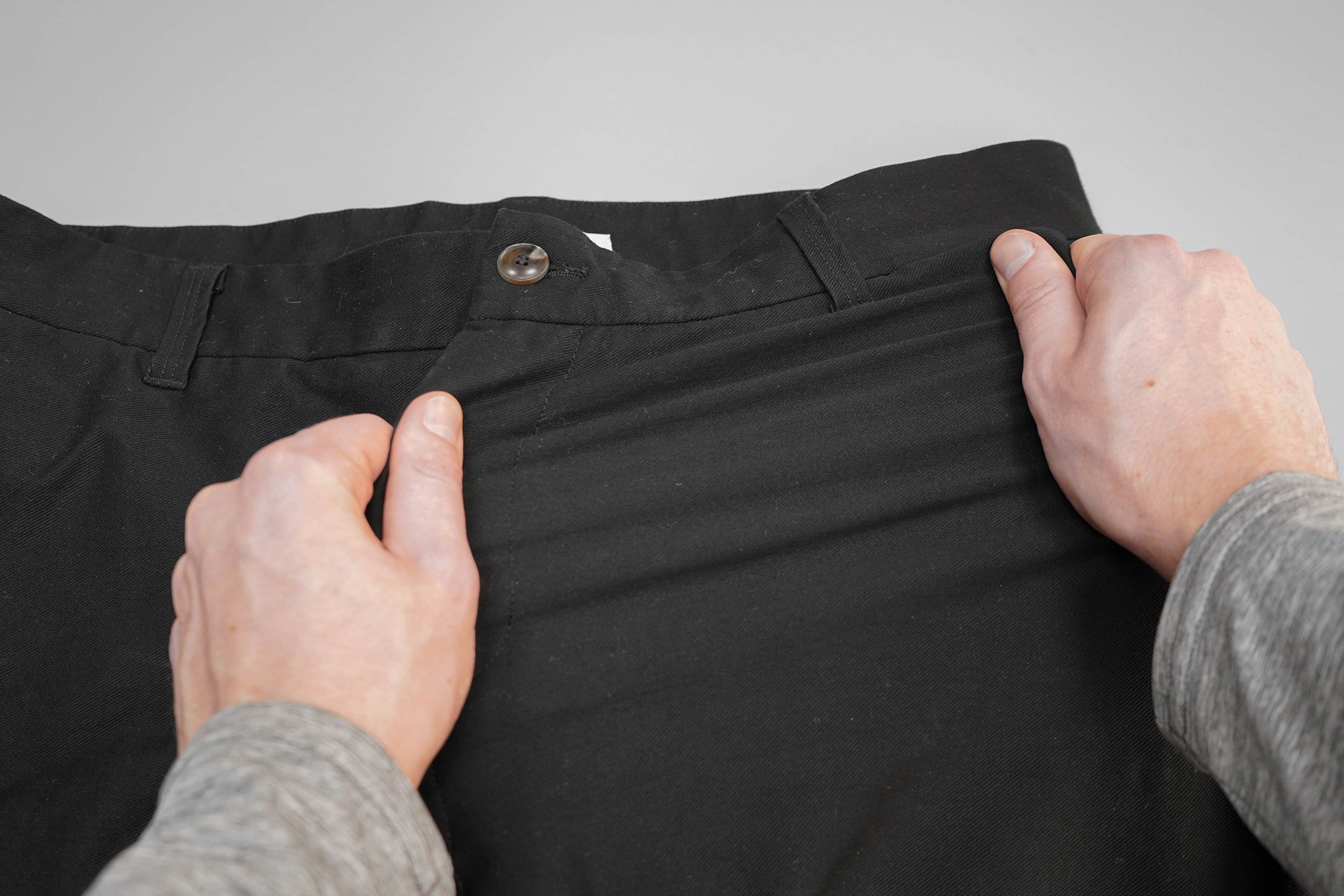 The fabric has four-way stretch, which heightens how comfortable these pants are. They're great for athletic activities, lounging, and eating epic meals (which pretty much sums up traveling, doesn't it?).
That stretch is due to Olivers' Charter Stretch Twill, which is a blend of 85% cotton and 15% polyurethane. The folks at Olivers also advertise that this Charter Stretch Twill has something called "Wondershape™ technology." That sounds really jargony to us, but Olivers says this Wondershape™ technology helps with softness and shape retention.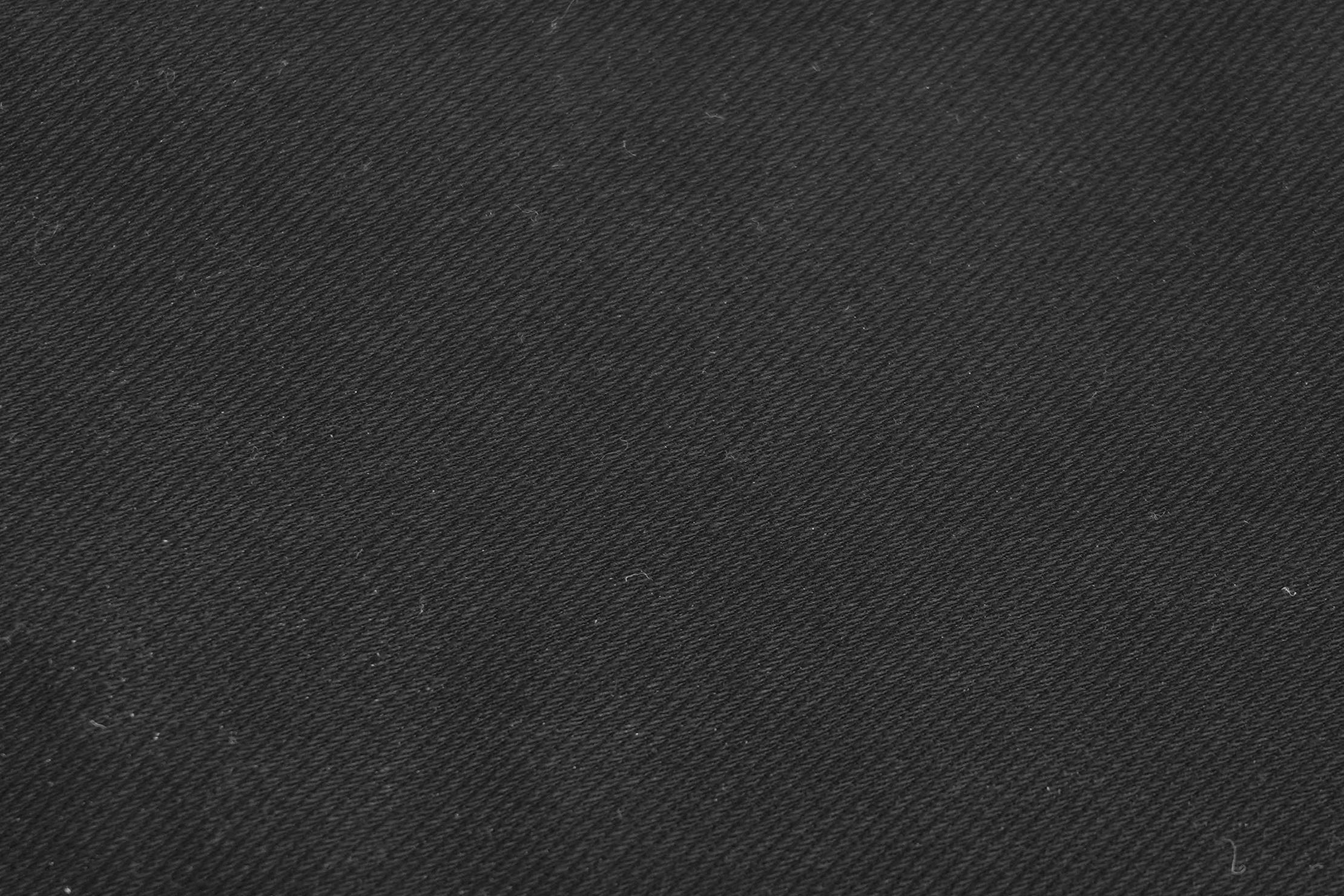 And so far, the pants have retained their shape. They're soft too, but not the softest pants we've ever worn. They're almost denim-like, albeit a bit smoother. The fabric is also decently thick, at least thicker than the fabric used for the Olivers Passage Pants, meaning they won't be as quick-drying. Not a deal-breaker in itself—although quick-drying pants are great for travel—but another annoying thing about this fabric is how easily it picks up lint/dust.
We didn't realize how linty the world truly was until testing these pants. It may seem small but battling lint, dust, dirt, every day gets real old, real quick. Plus, the fabric doesn't seem to be very robust (as we said earlier, we've had major durability problems that we'll discuss later in this review).
Alright, back to things we like.
One of our favorite things about these pants is the zipper. The YKK zipper is self-locking, which means if the zipper pull is lifted, you can move it, but if it's down, it'll stay in position. So you can be pretty confident that you'll never be caught with your fly down again. It's the little things, you know?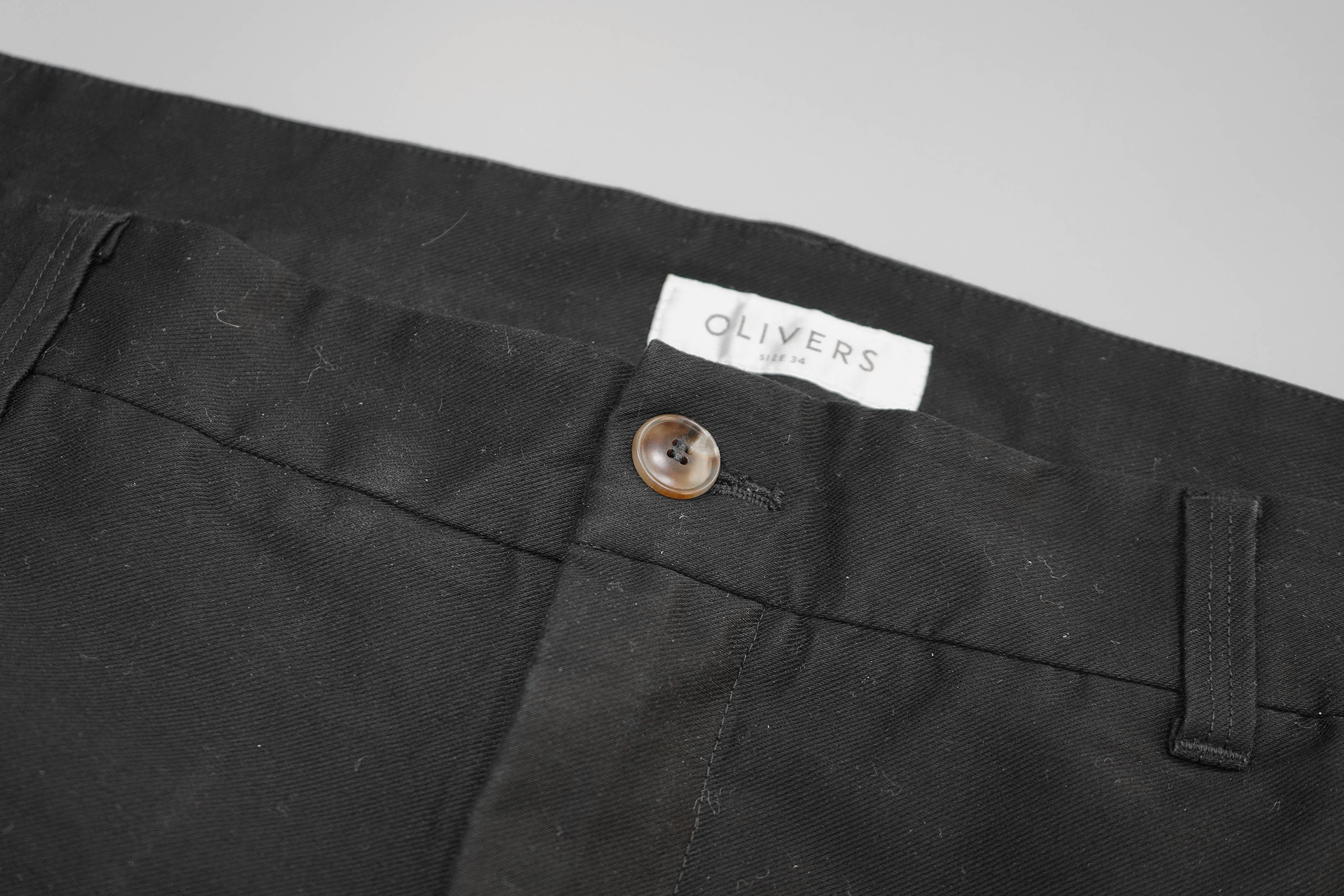 Equally as little, yet slightly less impressive than the zipper, is the button. It elevates the overall look of the pants, helping create that sharp aesthetic we mentioned earlier.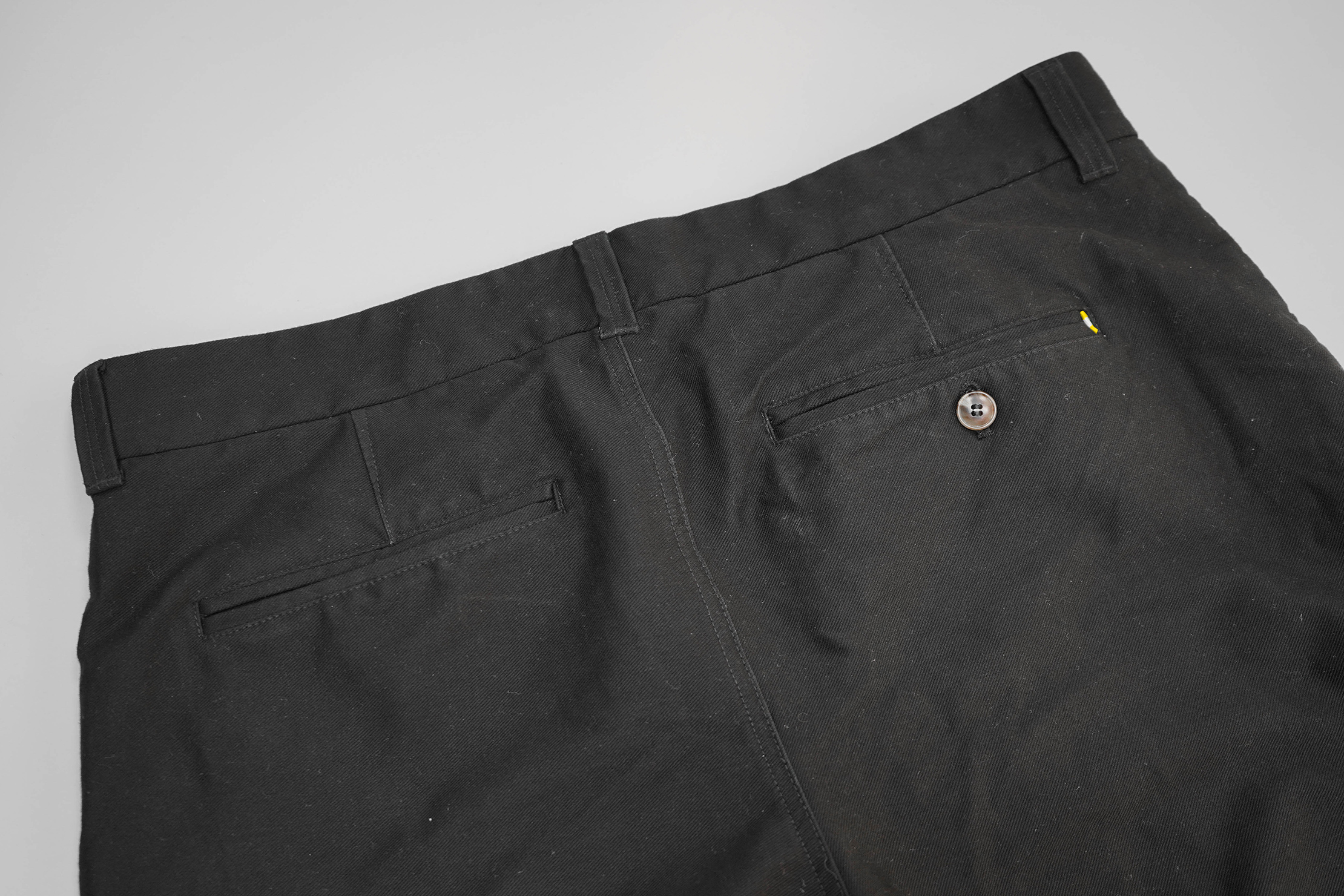 The pockets are your run-of-the-mill pants pockets—two in the front, two in the back. While there's something nice about having "secret" pockets on travel pants, we actually like the simplicity here. There's a reason so many pairs of pants have the standard four-pocket design—because it works. Plus, these pockets are made of a ripstop material, meaning they should keep up with all of your adventures.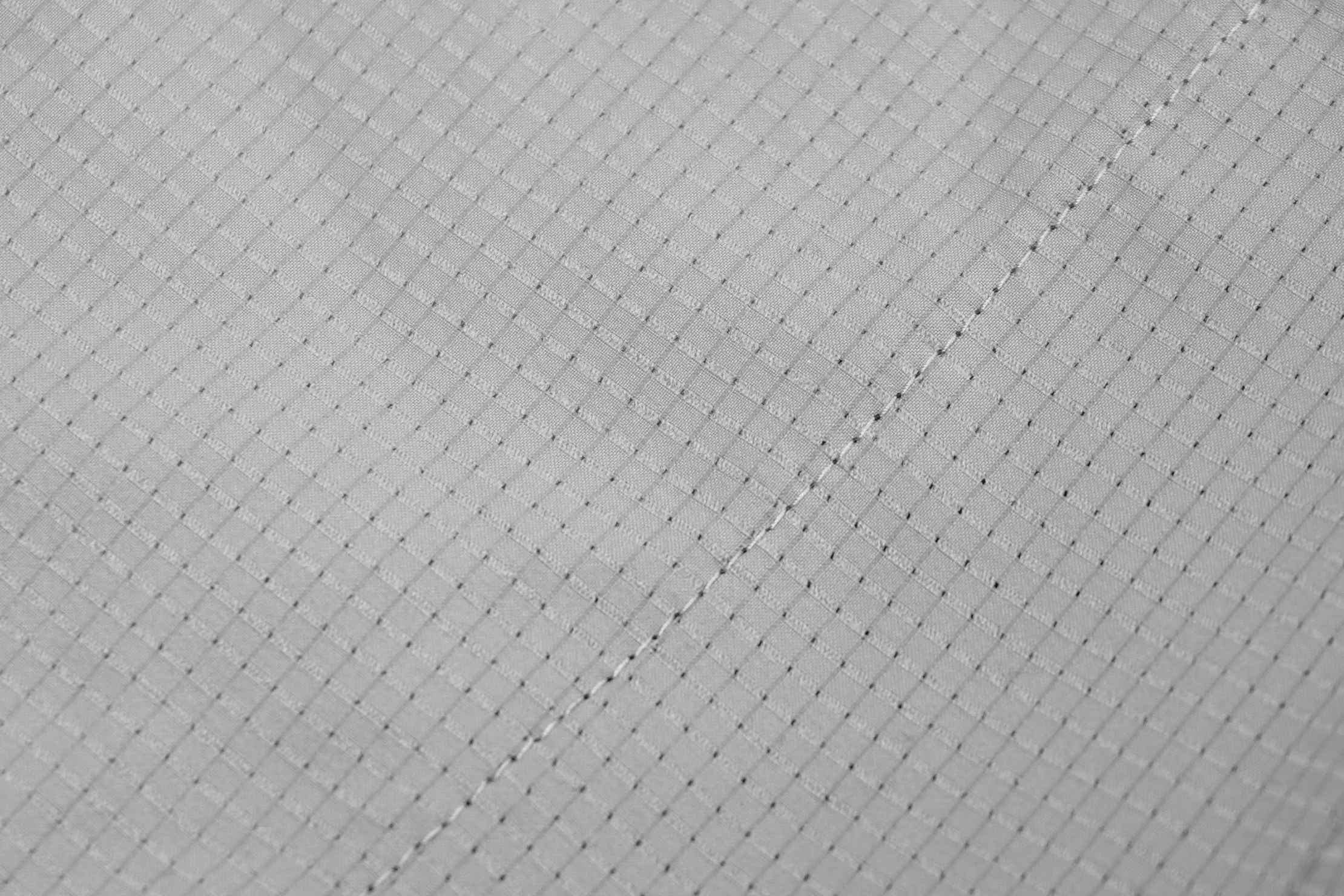 But while the pockets might keep up with your adventures, we're less confident about the rest of the pants. It's time to talk durability.
Durability & Testing
Because we've been loving the Olivers Passage Pants—and because we like the Olivers Charter Chinos otherwise—we're almost personally hurt by the durability issues we've been having.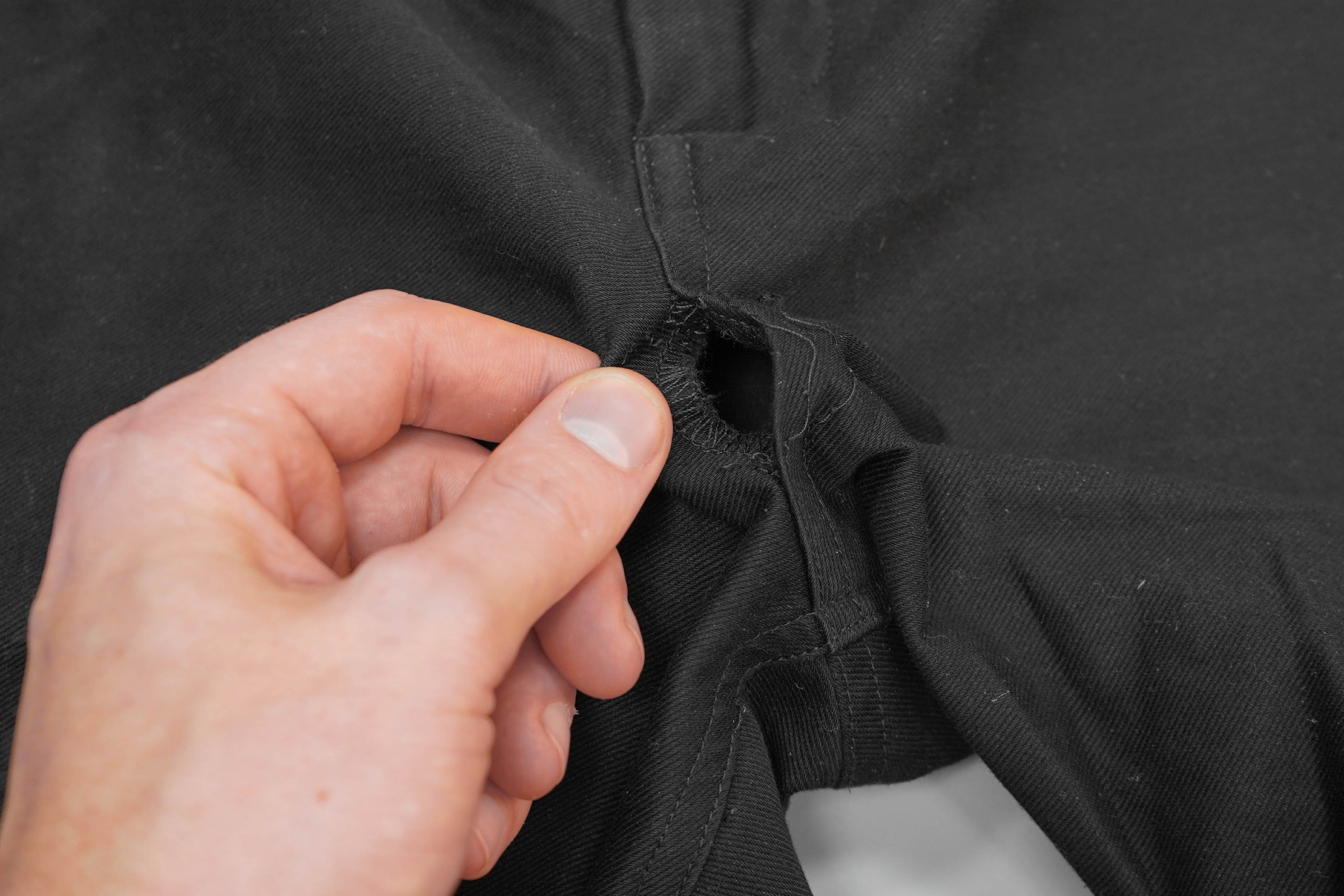 We've been testing the Charter Chinos for a little over two weeks and the stitching has started to come undone below the fly. Yeah, that's a problem. Now this may be a manufacturing defect, but this isn't the first time we've had durability issues with Olivers. The Olivers Capital Shorts we've been testing have excessive pilling on their underside.
At this premium price point, this stitching problem is super disappointing.
Luckily, Olivers has a 365 Days Guarantee, in which they will "repair or replace any product with a fault outside of normal wear and tear for up to 12 months after purchase." The Customer Service folks at Olivers have said they will do a full replacement of our chinos, which is great. We test some brand's warranties under an alias, but we haven't with Olivers yet.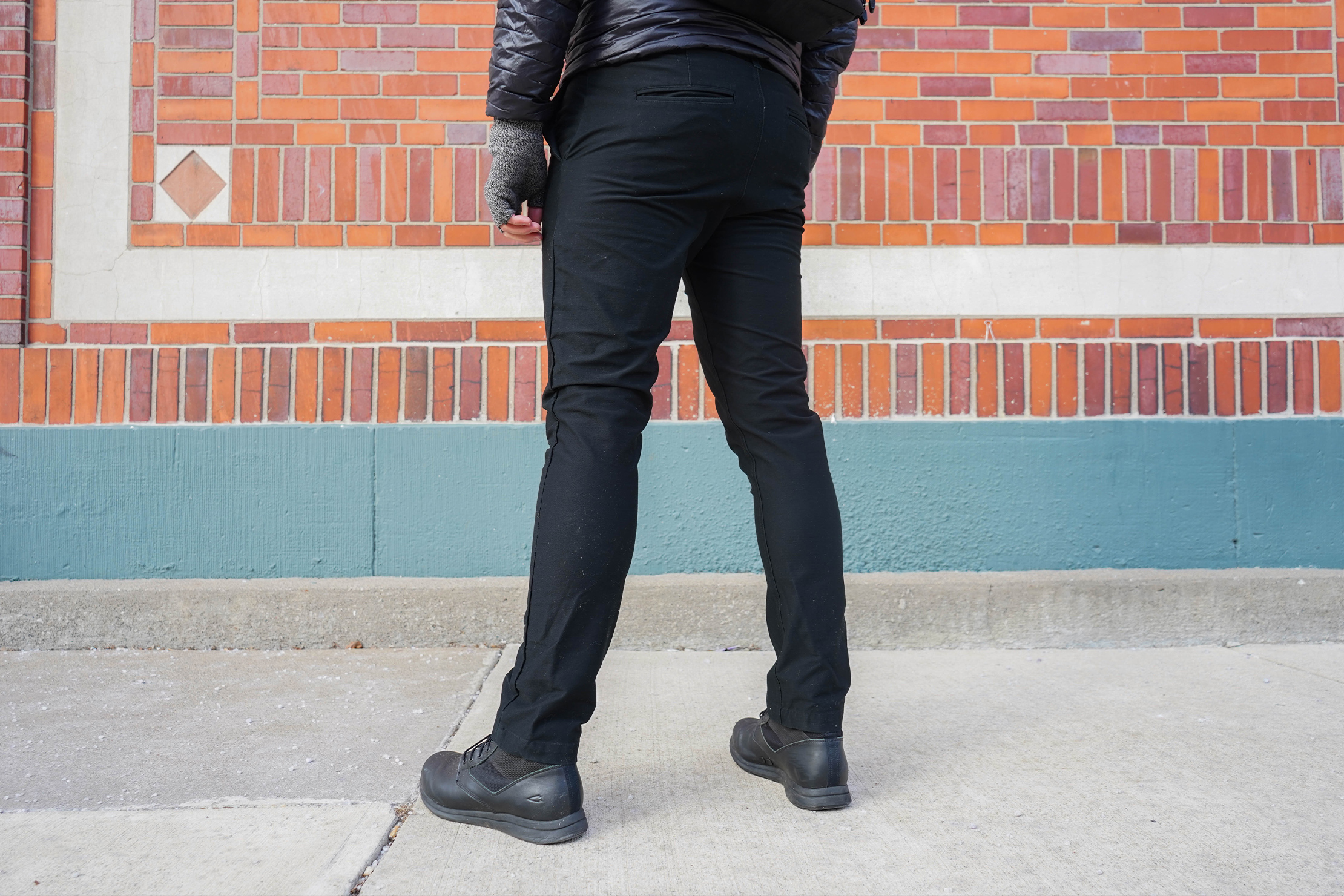 Outside of the stitching issues, the pants get pretty marked up and dirty/linty easily. We mentioned this earlier, but it's worth repeating. The dirt/lint is very noticeable. Perhaps it's especially noticeable on the black colorway we've been testing—we're curious how the other, lighter colors would fare.
Usage Timeline
Initial Usage
Condition: Excellent
Tons of stretch
Made of thick cotton material
We like the simple, clean look
2 Weeks of Use
Condition: Bad
The fabric picks up lint/dirt way too easily. Worse yet, the stitching has started to come undone beneath the fly. We're quite disappointed, but the customer service folks at OLIVERS said they would replace them under the warranty.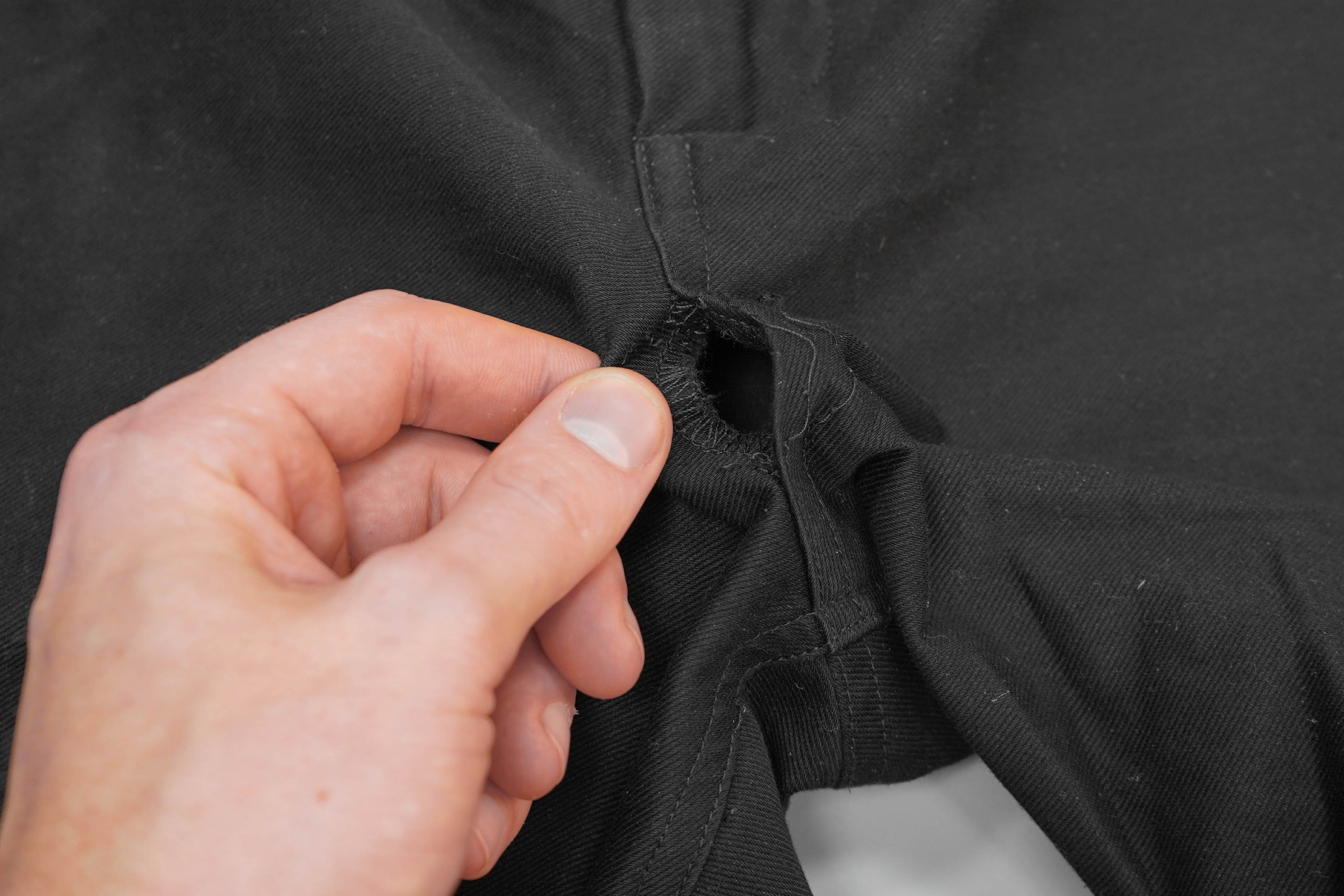 Access the Pro Community Discussion
Get your questions about the Olivers Charter Chino answered from our team and the Pro Community right here on the page. Plus, join discussions with other members about gear, guides, and more.
Other Clothing & Accessories Reviews