Nite Ize RunOff Waterproof Travel Pouch Review
The RunOff Waterproof Travel Pouch from Nite Ize offers extreme protection for valuable and vulnerable travel gear to ensure your trip runs smoothly.
Our Verdict
Unlock the Pro Summary
Save time. Get access to brief summaries of our reviews so you can browse and make decisions more efficiently.
Pros
TRU Zip doesn't let any water through
Clear front allows you to see gear inside
Attachment loops make using the pouch more versatile
Cons
Clear TPU material picks up fingerprints and smudges
Zipper pull is underwhelming
Interior corners are hard to clean
Recent Pack Hacker Video
Technical Details
Weight (oz)

1.76 oz (49.9 g)

Dimensions

6.8 in x 5.4 in (17.3 x 13.7 cm)

size small; 8" x 7" size medium

Notable Materials

Thermoplastic Polyurethane (TPU), TRU Zip

Manufacturing Country

Taiwan

Warranty Information
Full Review
Get up to 20% off Nite Ize • Join Pack Hacker Pro
The Nite Ize RunOff Waterproof Travel Pouch appears to be extremely similar to other Nite Ize products we've tested in the past, but with a more travel-centric focus. Given our experience with Nite Ize, we expect that our gear will stay dry while inside the pouch. But is it a worthy travel companion, or are we better off looking elsewhere for our waterproof pouch needs? Let's dive in (literally) and find out!
Materials & Aesthetic
The primary material on this pouch is thermoplastic polyurethane. We've seen this on a myriad of waterproof products in the past, as it's waterproof, durable, and (oftentimes) transparent.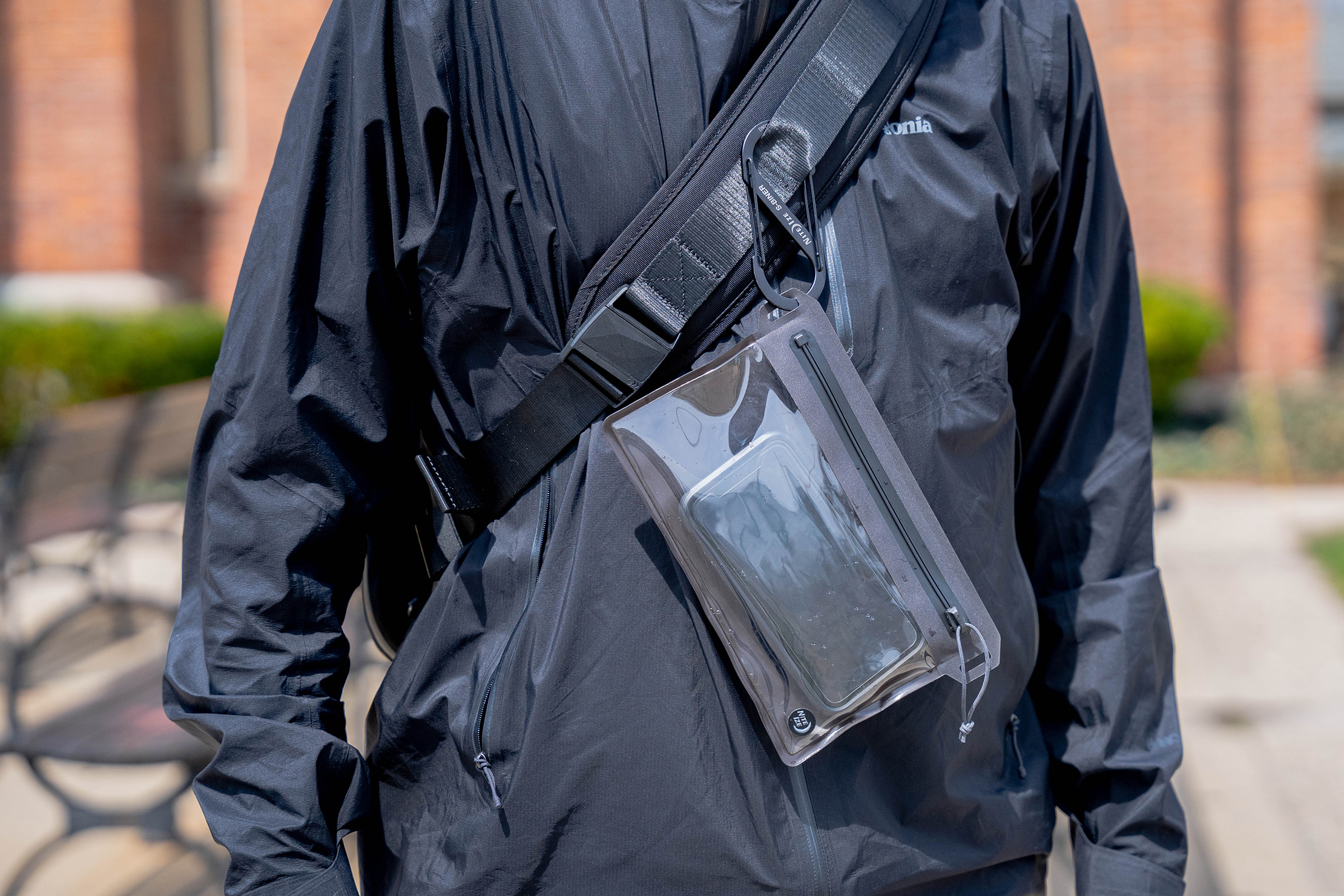 One side of the pouch is clear, and the other is dark gray. The transparent side is positive because you can see inside to tell what gear, snacks, and cables you have stowed away. The TPU material picks up fingerprints and water residue pretty easily, which doesn't look overly bad but isn't the cleanest vibe, either.
The Nite Ize logo is visible on the bottom right of the pouch's front side. It's a small circle and looks proper, we think. Some Nite Ize products, like the RunOff Waterproof 3-1-1 Pouch, have a larger rectangular logo, so it's nice to see something smaller and more subdued on the Travel Pouch.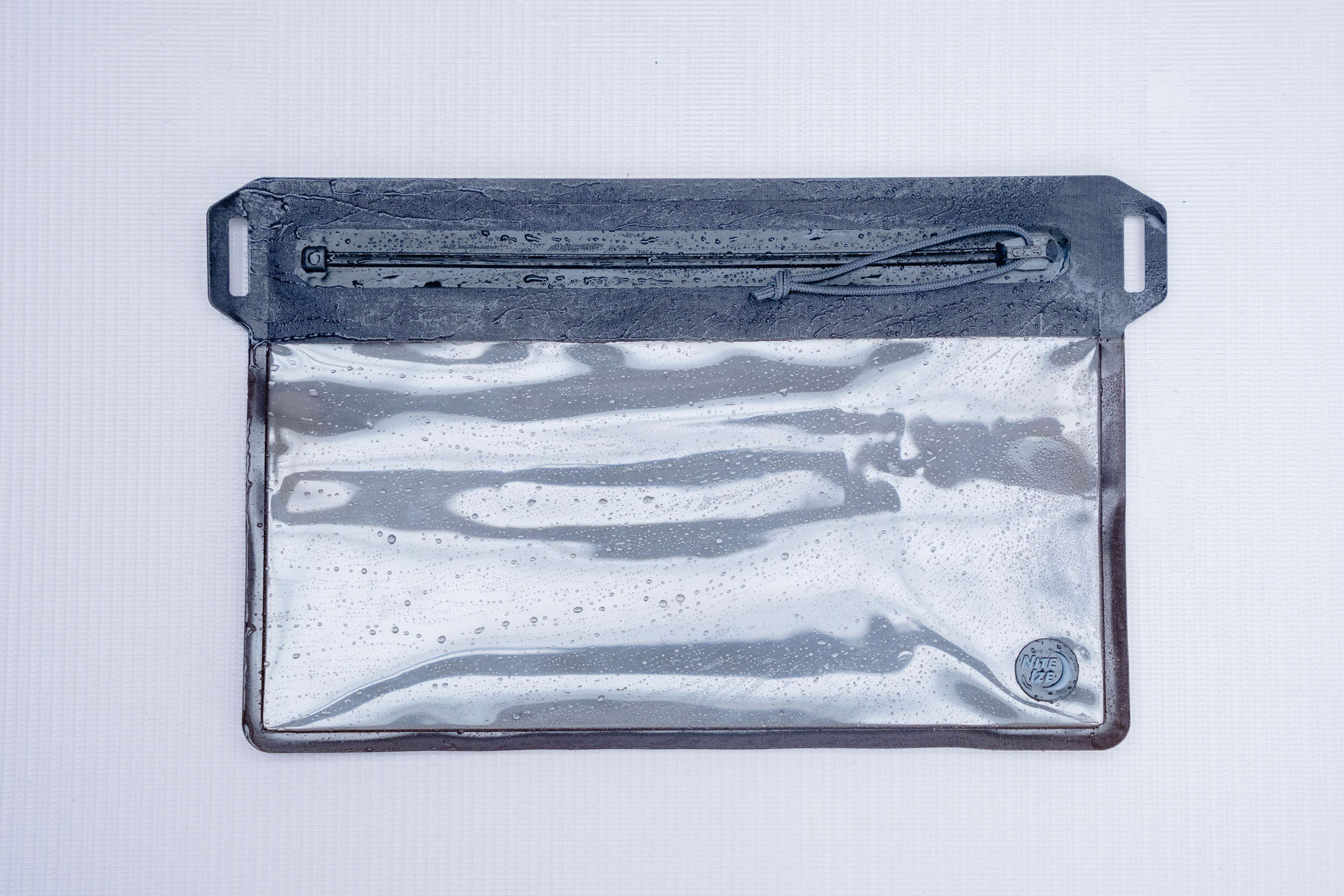 If you look closely, you can see that there isn't any fabric holding the seams together. This is because the pouch uses radio frequency welding to close the gaps between fabrics. RF welding is also called dielectric welding and uses heat energy from radio frequencies to fasten materials together. This isn't nearly as common as standard stitching, but it creates a waterproof seal, so it's a good match for a product like this.
In addition to the waterproof welding, we have a zipper with TRU® Zip technology. What does that mean exactly? Well, to put things simply, it's a plastic zipper that locks into place at the end of the track and keeps water out.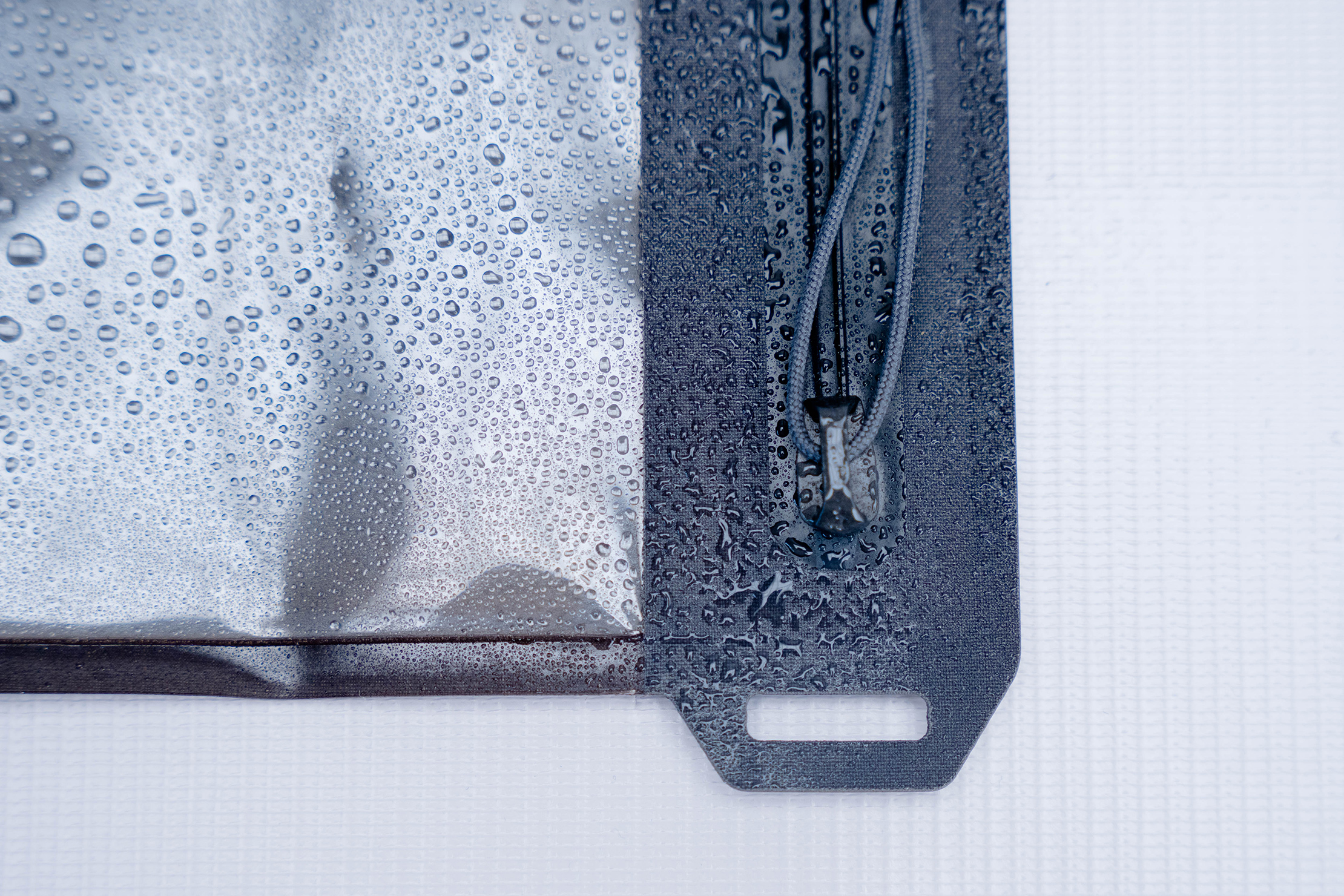 The zipper can be hard to open at first, but it gets a little easier after you open and close it a few times. Nite Ize notes that the zipper needs to be lubricated to continue working correctly and for it to be easy to manipulate. We haven't had to do this yet, and everything works as it was supposed to, but we'll keep you posted in the usage timeline below. Nite Ize sells TRU Zip High Performance Lubricant Wipes that are supposed to be the best option for keeping everything in working order, but as we said, we've had no need for them yet.
The zipper pull is pretty basic, which feels like a letdown. We've got an excellent waterproof zipper that you can tell Nite Ize spent a lot of time integrating, but the zipper pull is a bland piece of nylon with a knot at the end. Don't get us wrong, it works just fine; we just wish it was a little more rugged and streamlined like the rest of the pouch.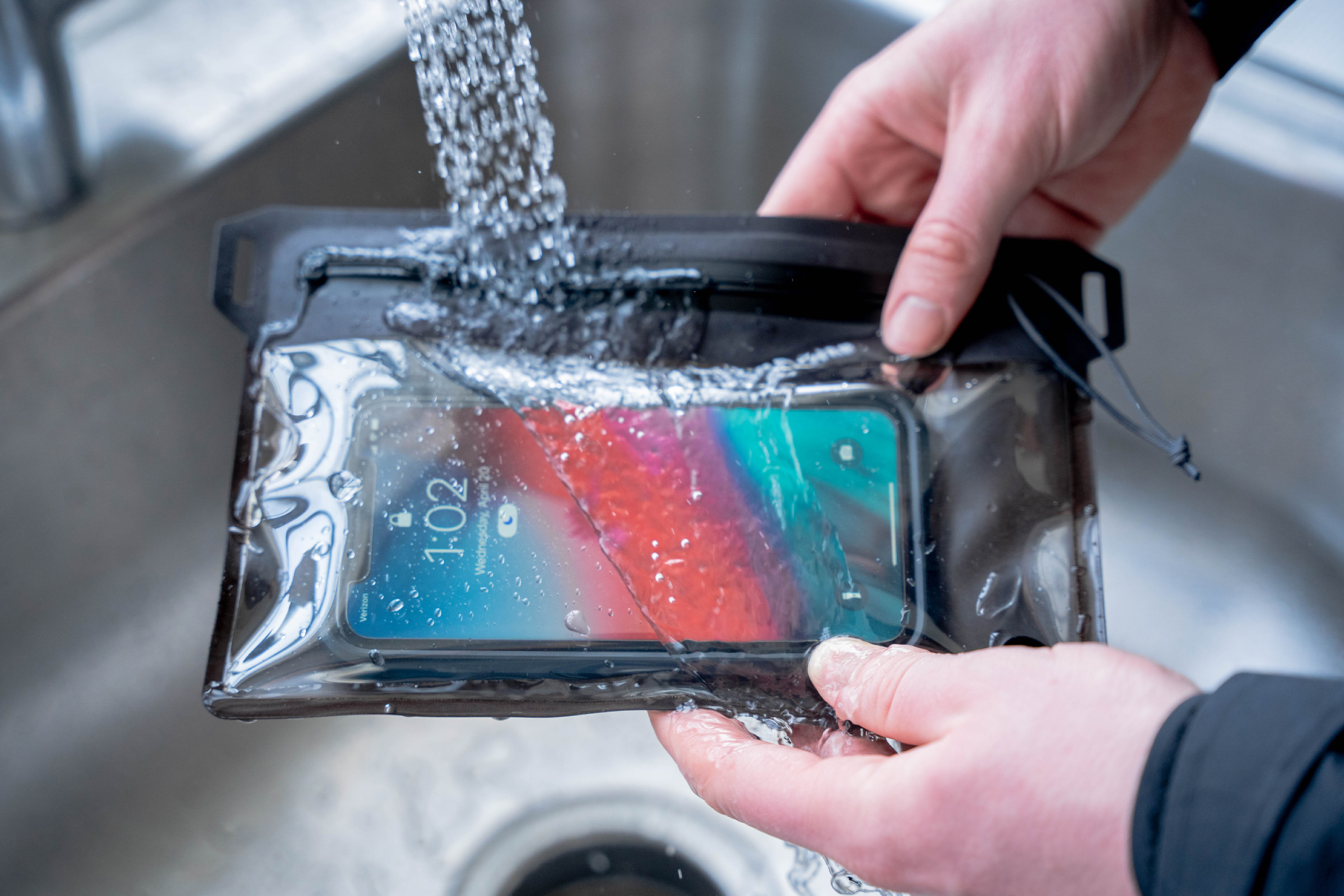 Given all the features we've spoken about so far, it isn't much of a surprise that the pouch has an IP67 rating. This means it's completely protected from dust and can withstand immersion in up to one meter of water for up to 30 minutes. We tested this by submerging the pouch with a paper towel locked inside it at the bottom of the sink at Pack Hacker Headquarters, a test that it passed with flying colors.
The last thing we want to mention in this section is that there are two small loops on the top right end left of the pouch. They feel slightly flimsy but have held up wonderfully during our testing phase. These make it easier to attach the pouch onto things, like larger gear, and to attach things to the pouch, like a carabiner or tag.
Usage & Features
When it comes to what you can stow inside the pouch, it depends on which size you opt for. There are two sizes available, a small and a medium. The interior dimensions of the small size are 6.8″ x 5.4″(172 mm x 138 mm), and the medium size are 8″ x 7″ (203mm x 178mm).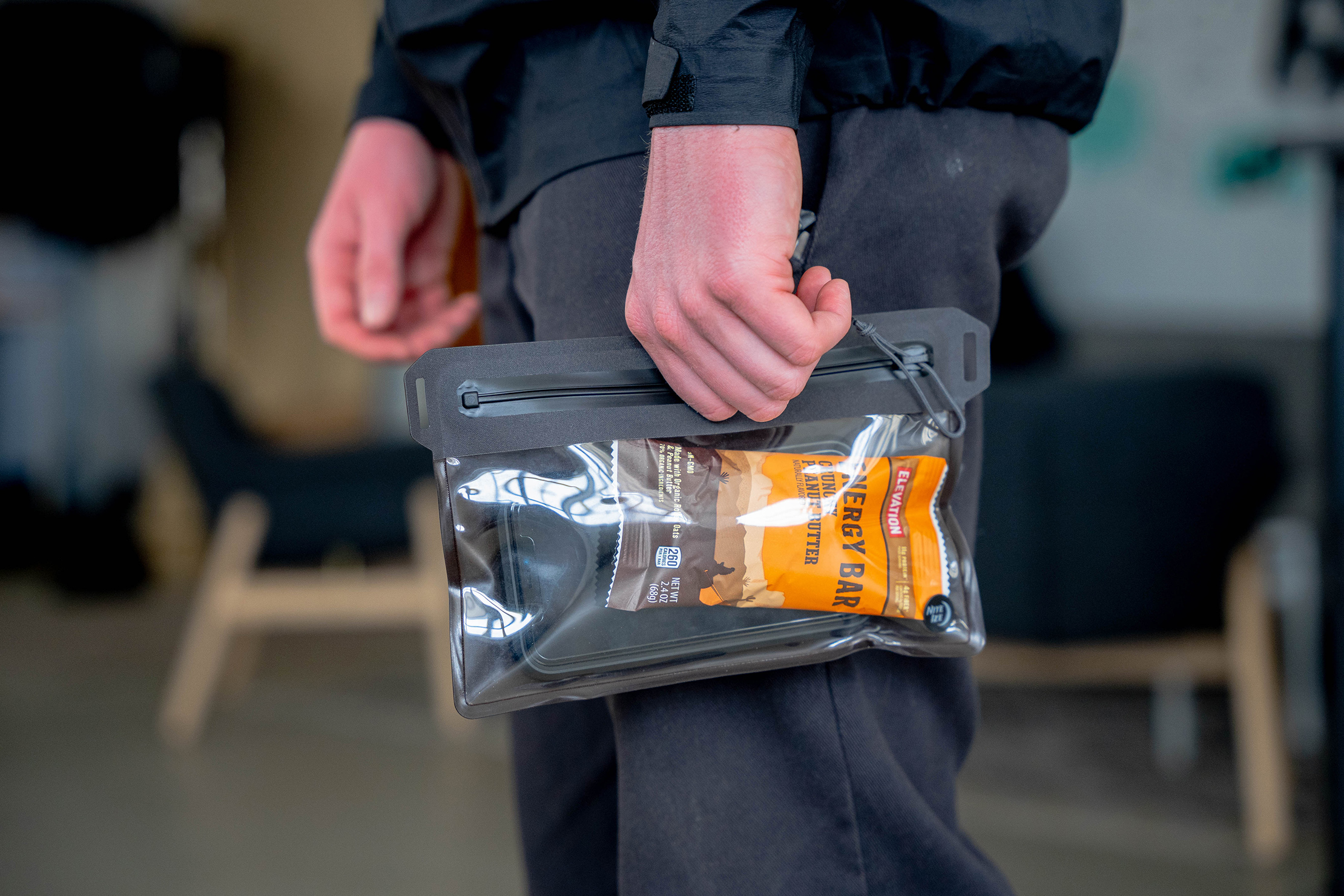 Even the small size will fit most phones, but it's worth measuring whatever devices or gear you want to fit inside before choosing your size. There isn't a ton of width, and the materials aren't flexible, so larger items don't do well here. Flat, small things like a phone, wallet, small set of keys, snack bar, or even smaller items like memory cards or loose keys fit just fine. Even a pair of tube socks is a tough fit, so pack accordingly!
The interior is fairly easy to clean, apart from the corners. The RF welding we mentioned earlier does a great job securing the materials together. Still, the corners are a little tight, so getting them out of the corners is tricky if your snack bar leaks crumbs or you accidentally spill sunscreen or something of that nature.
The top right and left loops we mentioned early have a positive effect on usage, we think. You can use them to attach the pouch inside your daypack so you always know where it is. This is great for when you're traveling somewhere with frequent rain showers and you want to ensure you have a place to keep your important travel documents completely safe from the elements.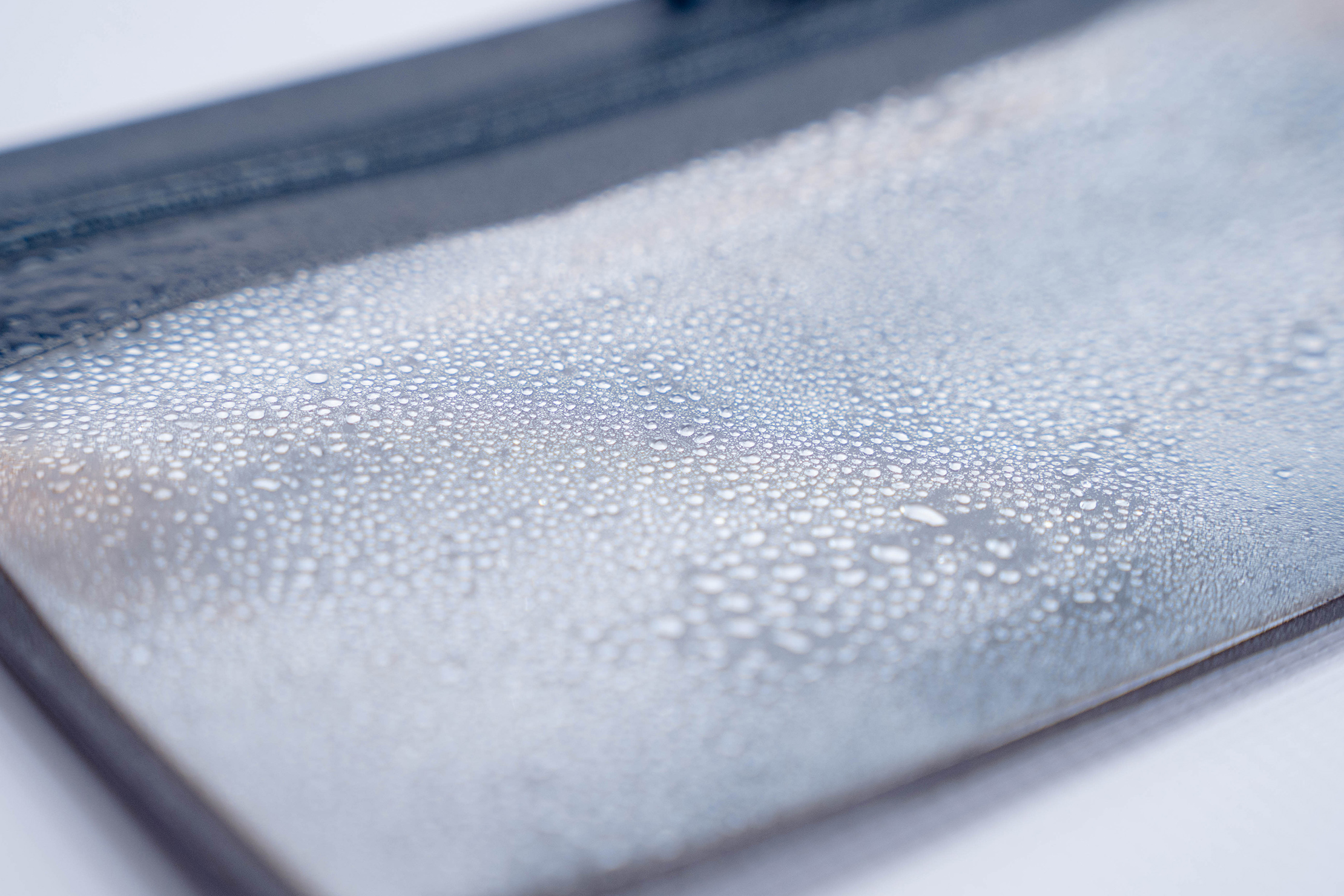 You could also attach a large lanyard onto one or both of the loops and wear it around your neck, although it is a little large, and you might be better off using the Nite Ize RunOff Waterproof Phone Case for that.
The loops make it easy to attach to your backpack, sling, or even a boat or all-terrain vehicle. We looped a Nite Ize S-Biner through the loop to attach it to the ALPAKA Elements Tech Brief, which worked seamlessly. Sometimes, it can be awkward when whatever you are attaching it to is oriented the wrong way, and the pouch can't sit flat, but so long as it keeps your gear dry and doesn't fall off, we don't mind so much.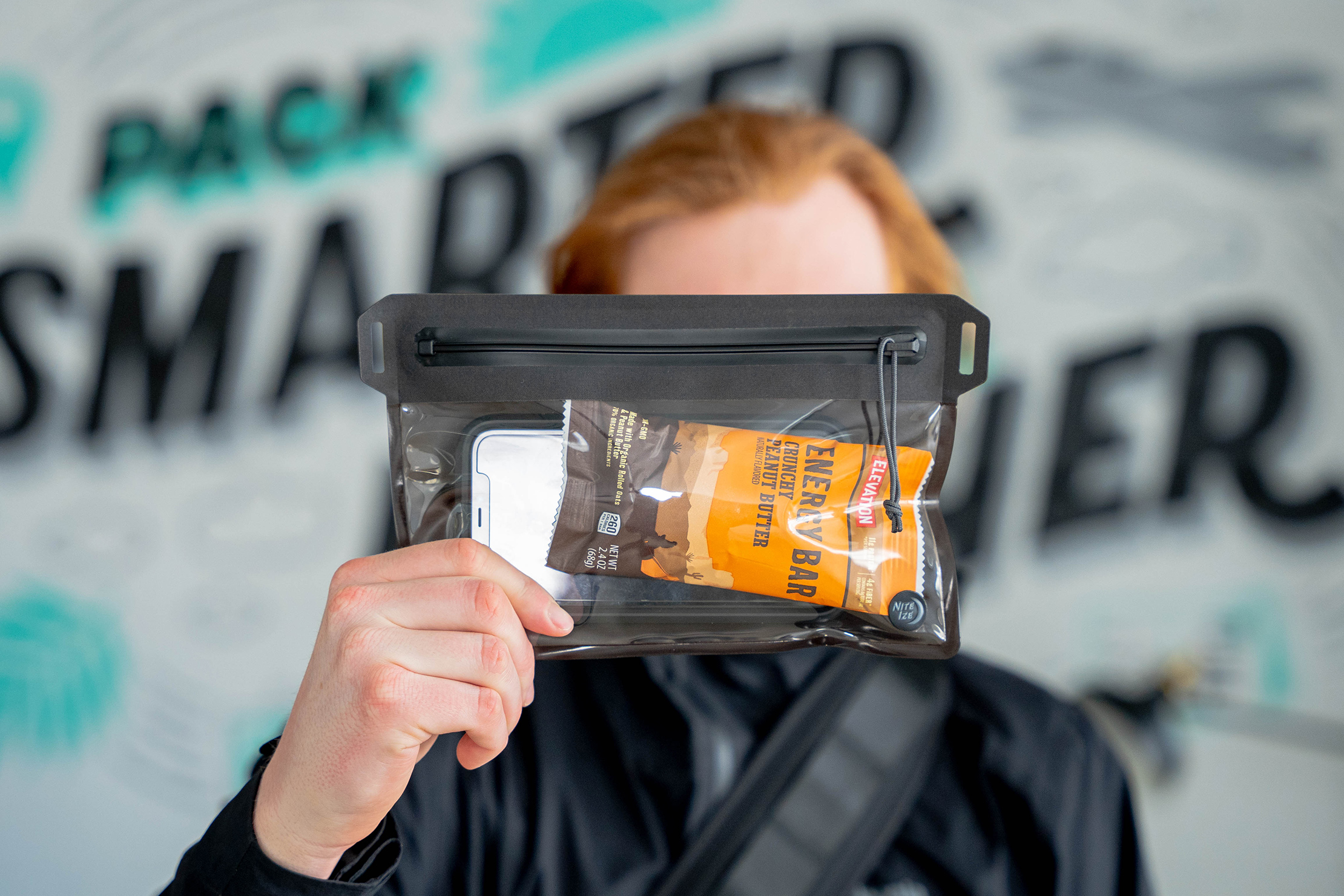 As we just mentioned, the Nite Ize RunOff Waterproof Travel Pouch keeps your stuff dry. That's its main goal, and it achieves that goal. It isn't always the most glamorous-looking piece of gear, and it won't fit everything, but the gear you can stow inside will stay dry, and we can't ask for much more than that. Well…apart from a nicer zipper pull, but we'll let that one go this time.
Usage Timeline
Initial Usage
Condition: Excellent
Operates similar to a resealable lunch bag
IP67 certified means it can be submerged up to a meter of water for 30 minutes
Touchscreen functionality works even when the phone is inside the pouch
2 Weeks of Use
Condition: Excellent
TPU is extremely reflective to light
Zipper can be tough to open but keeps water out
Using touch screen through TPU is difficult, but not impossible
Access the Pro Community Discussion
Get your questions about the Nite Ize RunOff Waterproof Travel Pouch answered from our team and the Pro Community right here on the page. Plus, join discussions with other members about gear, guides, and more.
Other Organizers & Pouches Reviews