KAVU Yorktown Review
The KAVU Yorktown is a two-for-one pouch and sling that's convenient for hyper-organizing your small travel essentials, though it's best worn on the left.
Our Verdict
Unlock the Pro Summary
Save time. Get access to brief summaries of our reviews so you can browse and make decisions more efficiently.
Pros
Small pouch great for tiny essentials
Nice organization for a small bag
Fun colorways to complement your style
Cons
Not really ambidextrous; bags sit differently on each shoulder
Feels odd to carry pouches in two places
Strap tangles easily
Recent Pack Hacker Video
Technical Details
100 %
Carry-on Compliance
Weight (lb)

0.4 lb (0.2 kg)

Dimensions

6.75 in x 4.5 in x 1.75 in (17.1 x 11.4 x 4.4 cm)

large | 4 in x 3 in x 1.75 in - small

Notable Materials

Nylon, DWR Coating, Polyester, Polyethylene

Manufacturing Country

Vietnam

Warranty Information
Buying Options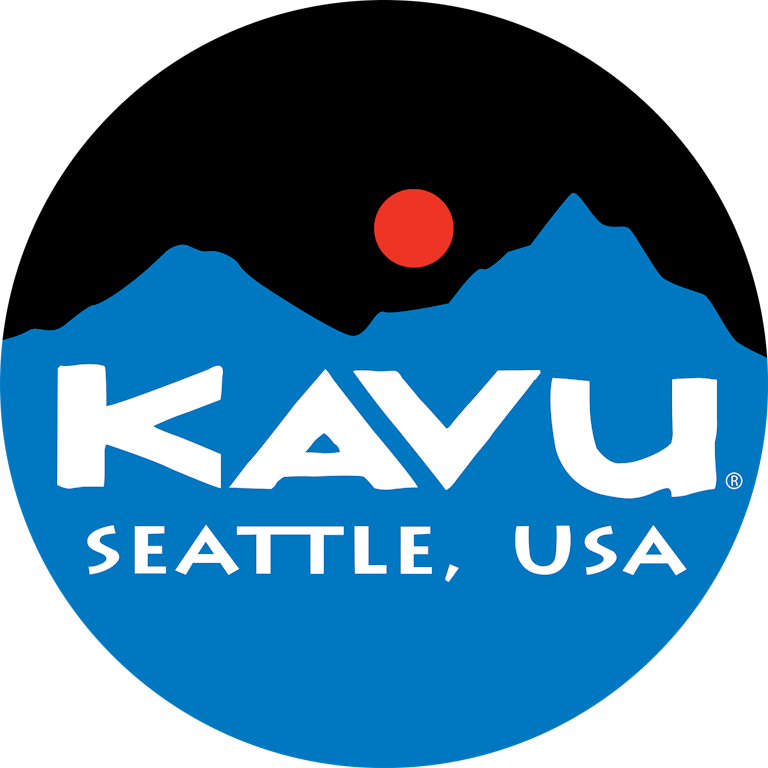 $55.00

$38.46
Full Review
Get up to 50% off KAVU • Join Pack Hacker Pro
Is it a sling or a pouch? The KAVU Yorktown is a bit of both, with a larger bag to hold things like a pocket notebook and phone and a smaller pouch to handle your tiny travel essentials, from your AirPods to lip balm and hair ties. They connect with straps and carabiners, but the question is, is that how you want to carry your gear?

If you're as intrigued with the design as we are, stick around, and we'll find out!
External Components
First, let's chat about the fabric. The water-resistant nylon taslan is a tightly-woven material that feels soft like cotton but has an ever-so-slight shine. Depending on the colorway you choose, you might have a patchwork of colors, like the Desert Dusk we're rocking, or an all-over color or pattern, as with the Blackout (black) or High Rise Tie Dye (a marbled pink, black, and gray).

The Desert Dusk seems apropos for KAVU, as it reminds us of Monument Valley under a bright sky with rust orange, light blue, and lava red panels connected with a navy blue webbing shoulder strap. It's complemented with the mountainous KAVU logo patch centered on the front of the large bag and miniaturized to fit in the lower right corner of the small pouch.

The unbranded zippers have paracord loops threaded through the metal pulls, with the cord ends wrapped in a small piece of the primary nylon material. They're easy to grab and slide well, although they can be a bit fussy to get around the corners. That seems to be more a factor of the fabric the zipper is attached to than a problem with the zipper, though. Padded front and rear panels provide structure and protect your gear, but the thinner edges along the zipper seem more flexible and can bend rather than stay erect as you try to open or close the sling. It's only a problem when using the fasteners one-handed, though, and using both hands remedies it easily.

Large carabiners with gatekeeper clips connect the small pouch to the main bag strap, or anything else, for that matter. If you'd rather hang it off your travel daypack to keep your sanitizer and gum nearby, simply unclip it from the strap and connect it to an attachment point. The rest of the Yorktown is still usable since the bottom carabiner can stay connected to the larger pouch and grab onto the loop on the other end of the strap once the mini bag is gone. Then you have a crossbody bag that's not much different than other vertical slings we've tested, such as the Topo Designs Mini Shoulder Bag or the ALPAKA Modular Sling. You lose a little extra space but may have enough room in the larger bag.
KAVU doesn't spell out the capacity of the bags, either separately or as a whole. However, the large pouch's dimensions are within a quarter inch of the Topo Designs sling, which has a 1L capacity, so we're going out on a limb and putting the capacity on or around that mark. And we can fit quite a few travel essentials in that space, so if rocking an extra pouch on your strap isn't your style, we think you'll still be happy if you take it off.

Unlike some of those other slings, you can only wear the Yorktown as a crossbody, with a strap that extends from 32-52 inches to accommodate a wide range of users. It's comfortable to wear but tends to get twisted and tangled from the pouch flipping around when you pick it up. The looped webbing will flip in the carabiner, or the pouch will turn around, seemingly by itself, so we feel like we're continually having to straighten it out before putting it on. Annoying? Yes. A deal breaker? No.
Fit Notes

This isn't the sling you're wearing to your brother's wedding. Nope, this is a much more casual bag that's great for daily carry or to use with a travel backpack as you head through the airport. The two-pouch design has a unique look that isn't everyone's cup of tea but has its perks. Namely, not having to dig for smaller items like lip balm, hair clips, and keys in the bottom of a not-too-much-bigger bag.

We find it works best when worn over the left shoulder because the large pocket rests at your right hip, with the small pouch situated in the middle of your chest. Don't get us wrong—you can wear it on the right shoulder—but if you want the vertical sling to sit at your side, the mini bag will be on your back. Or you can slide it so that both bags are on your front and easily accessible. However, we don't like that aesthetic because you lose the straight line of the strap in favor of what looks like a string of large holiday lights, just with only two bulbs instead of dozens.
It's most comfortable worn over the left shoulder, too, because the bags lay flatter on your body and tend to stay put more than if you have them both hanging on your front over your right shoulder.
Inside The Sling
The only external organization on this small sling is a slip pocket on the front of the large pouch. It fits an iPhone 13, a key card, a small set of keys, or another kind of thin gear. There's no fastener at the top, though, so we don't put anything inside that we're afraid will slip out easily. Since the sling pretty much always hangs vertically, gravity is working in your favor, but gear can easily slip out when it's upended.

Both bags open with horseshoe-style zippers that extend partway down each side, and inside each part of the bag is a little additional organization. We'll start with the small one because … well, why not? It has one slip pocket in the back, so you can better organize your tiny gear. For instance, we put a few hair ties and pins and a lip balm in there, and they fit quite well, although the pins can slip out because nothing holds the top of the pocket in place. Still, it's not like they're going very far.

That frees up the remaining space for AirPods, a small bottle of lotion, and hand sanitizer, so we have all the tiny gear we need on the go in one place. You can definitely fit something a little larger in there, like a mandarin orange if you want a healthy snack within reach, or a USB drive, small battery bank, or cord if you plan to be more productive.

When you open the larger bag, there's a similar setup except that, this time, the pocket against the back wall zips closed. That means it's a good place to stash your passport, minimalist wallet, or cash to keep it secure or to lock down anything else you don't want rambling around the rest of the space. Although, again, you're not working with a ton of room here.
We find it works well for holding our travel sunglasses, a pocket notebook and pen, and your phone, if you didn't already slip it in the front pocket. Of course, snacks, sanitizer, lotion, and other pocket-sized gear would also fit, so you do you. Then you'll be ready to set off for a day of exploring, heading to the airport, or shopping at the market with your hands and pockets free. We have to mention that you might get a few questions and glances when wearing it—we do—but if you like the look and dig the convenience, this might be the right size sling for you.
Usage Timeline
Initial Usage
Condition: Excellent
Interesting two-bag design
Desert Dusk colorway fun and colorful
Kind of jingly
2 Weeks of Use
Condition: Excellent
Comfortable to carry through the day
Convenient to have smaller gear in separate bag
Larger bag is a good size for the essentials
Access the Pro Community Discussion
Get your questions about the KAVU Yorktown answered from our team and the Pro Community right here on the page. Plus, join discussions with other members about gear, guides, and more.
Other Bags & Luggage Reviews