Herschel Supply Co. Form Crossbody Large Review
Due to its size, the Herschel Supply Co. Form Crossbody is ideal for both EDC and travel—we only wish you could tighten the strap more.
Our Verdict
Unlock the Pro Summary
Save time. Get access to brief summaries of our reviews so you can browse and make decisions more efficiently.
Pros
Great internal organization
3D shape of the pockets allows you to fit a good amount of stuff inside
High-visibility interior
Cons
Logo tag already has a few loose threads
Strap isn't as adjustable as we would've liked
Polyester isn't the most durable of synthetic fabrics
Recent Pack Hacker Video
Technical Details
100 %
Carry-on Compliance
Capacity

2l

Weight (oz)

6.5 oz (184.3 g)

Denier

600D

Dimensions

8 in x 5.5 in x 2.5 in (20.3 x 14 x 6.4 cm)

Notable Materials

Polyester, YKK Zippers, Duraflex Hardware

Manufacturing Country

China

Warranty Information
Full Review
It took less than a day to notice that the Herschel Supply Co. Form Crossbody looks like a backpack for teddy bears. Something about the size and placement of the pockets makes it a perfect addition to the accessory section in Build-A-Bear Workshop. And once you see it, you can't unsee it.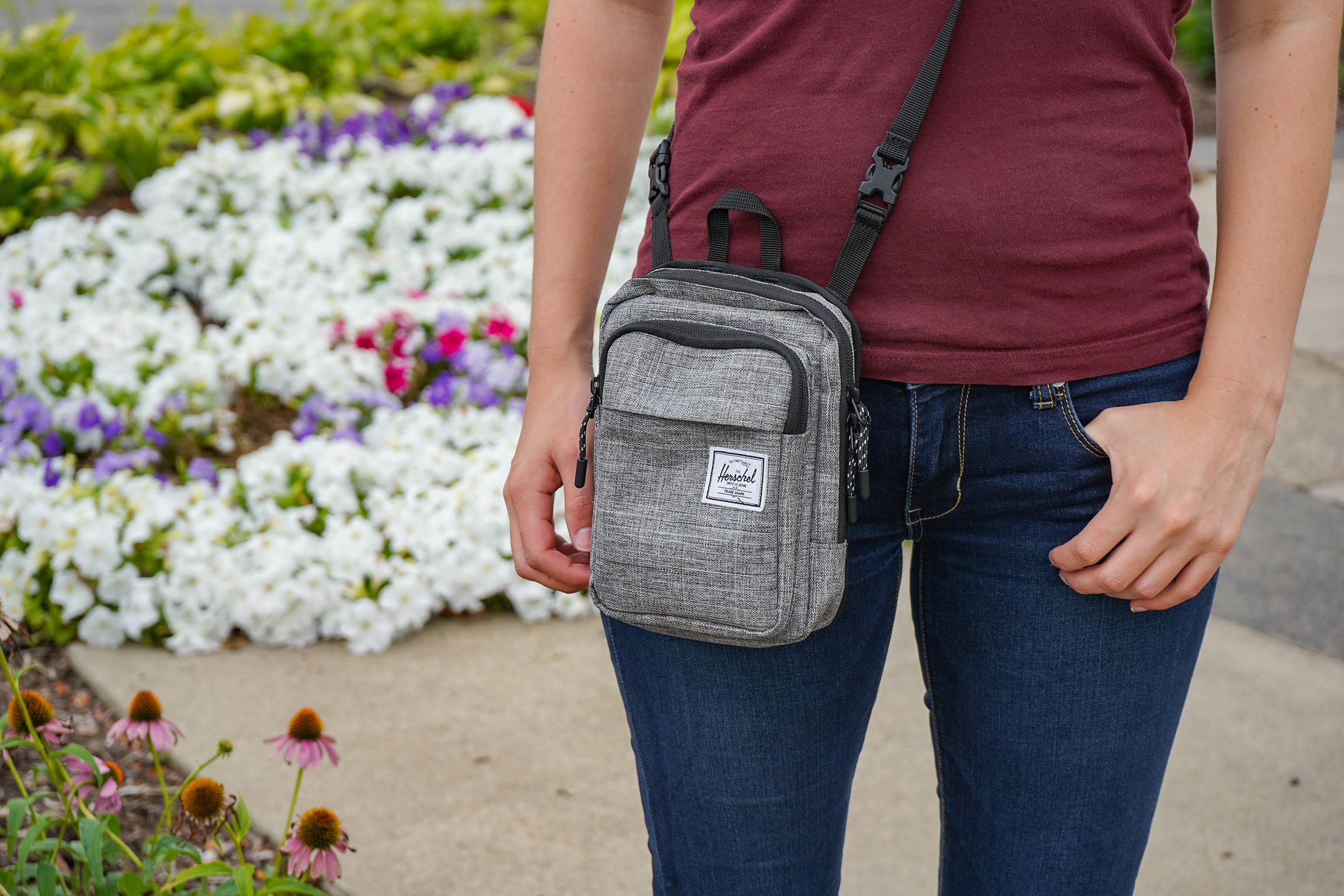 Despite that—or maybe because of it?—this crossbody sling bag has become one of our favorites for travel and EDC (everyday carry) alike.
We've been testing it for nearly two months now both as a daily driver around Detroit, Michigan and on trips to Canada, Maine, New Mexico, and Illinois. So, let's jump into the full review.
Materials & Aesthetic
As we've already mentioned, this bag's most-notable aesthetic feature is its teddy-bear-backpack-ness. There's not much else to say, really. It's not the most stylish bag out there, but it's not offensive either.
At the time of this review, it's available in four colorways. They all have fun names, but they boil down to blue, camo, gray, and black. Surprisingly, we haven't been testing the black, opting for the gray instead (just to keep you on your toes!). But, truthfully, we've been wishing we'd stuck with our usual black as it ups the sophistication factor. As it stands, the bag is okay for nicer restaurants, but it's definitely more casual than Haute.
While it can be considered a sling bag, it wears like a purse (or murse). Which may be a good or bad thing, depending on your style and preference.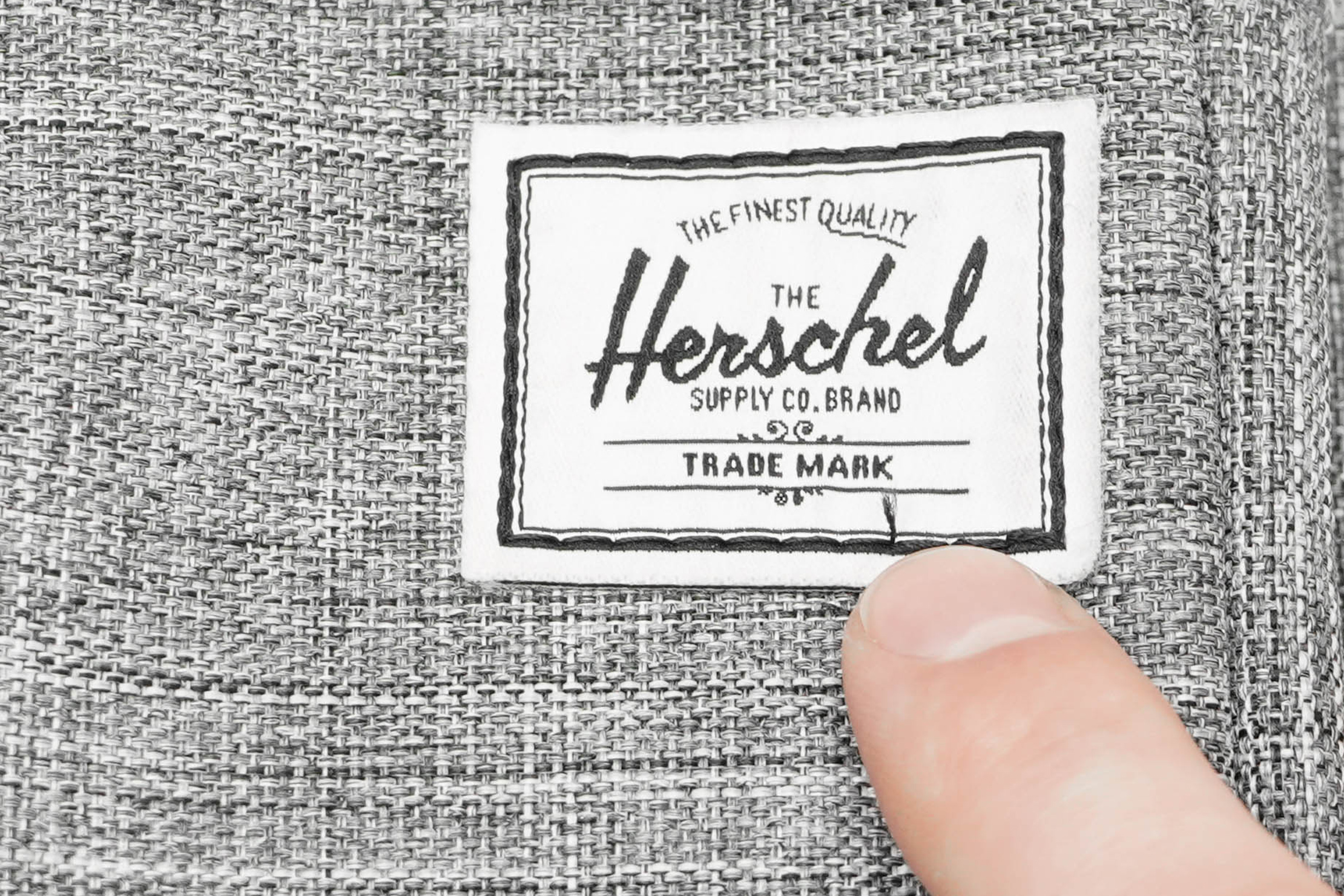 The white Herschel tag is a bit too noticeable for our taste and it's already sporting a few loose threads, which takes away from the otherwise solid craftsmanship.
Speaking of—let's talk about the materials.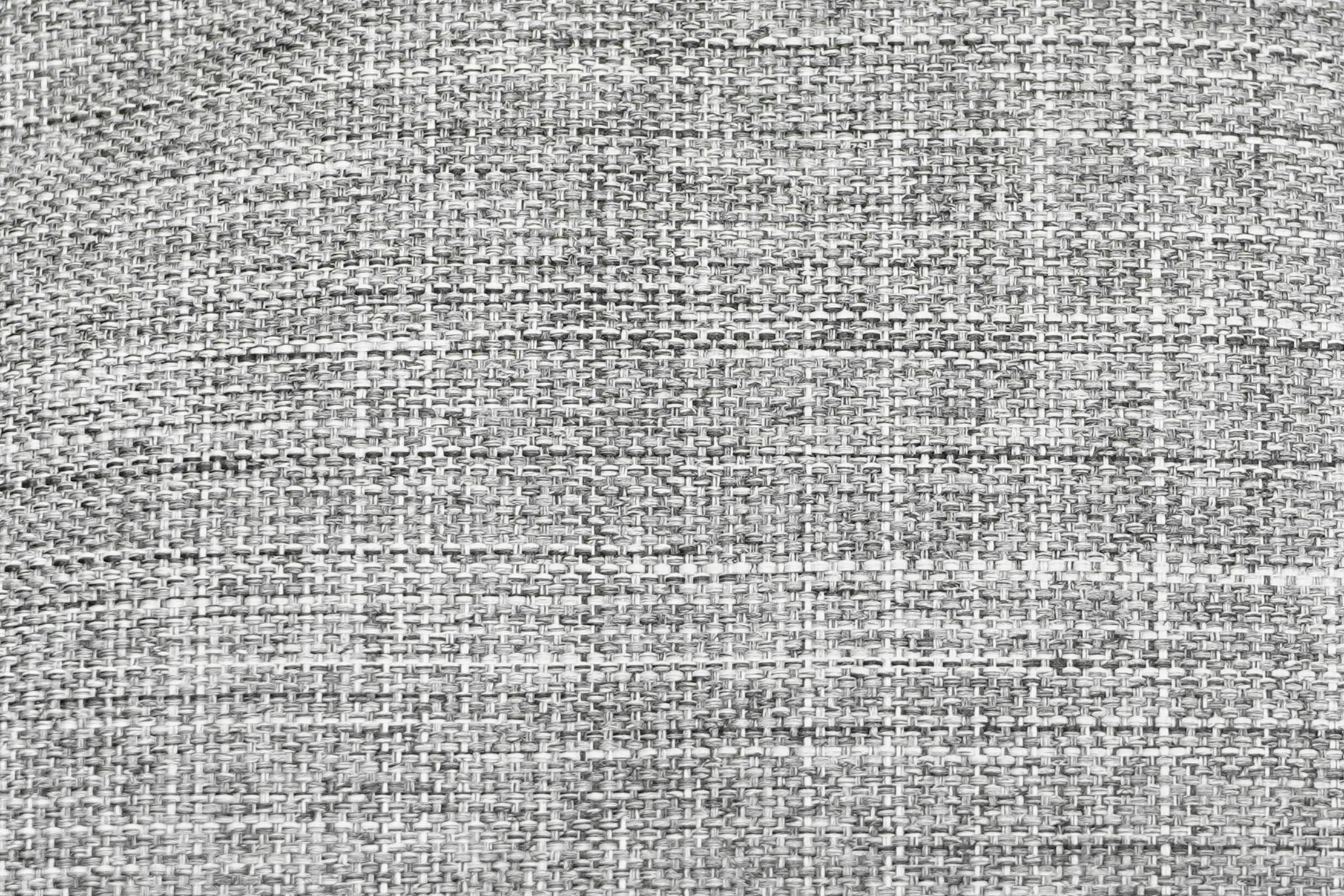 The exterior, interior, and lining are all 100% polyester. While polyester isn't a bad choice per se, it's not usually as durable or lightweight as nylon (a similar synthetic fabric). We haven't seen any wear or tear yet, but we don't expect it'll last as long as a stronger bag. Although, it won't see the same use as a stronger bag would either.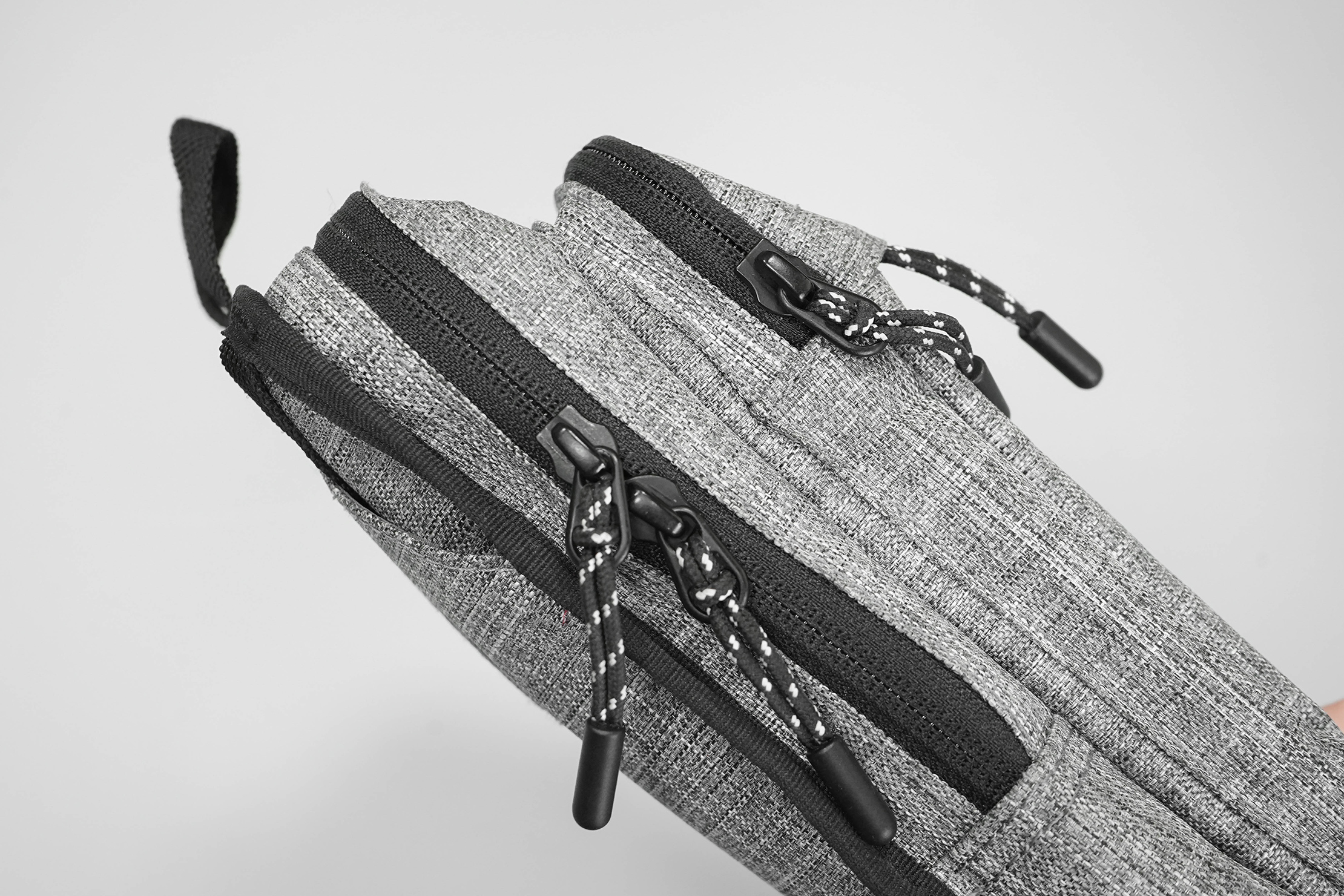 The zippers are all from YKK with Prusik cord pulls that are smooth and, equally important, durable. The buckles are from Duraflex, so we don't foresee any problems there either.
External Components
Starting with the most noticeable external component: the shoulder strap. It's both hit and miss. We like that the part of the strap that comes in contact with your body is made from a thicker, softer material than the rest, ensuring comfort and reducing the likelihood of it damaging your clothing. Its detachability and adjustability, on the other hand, leave a lot to be desired.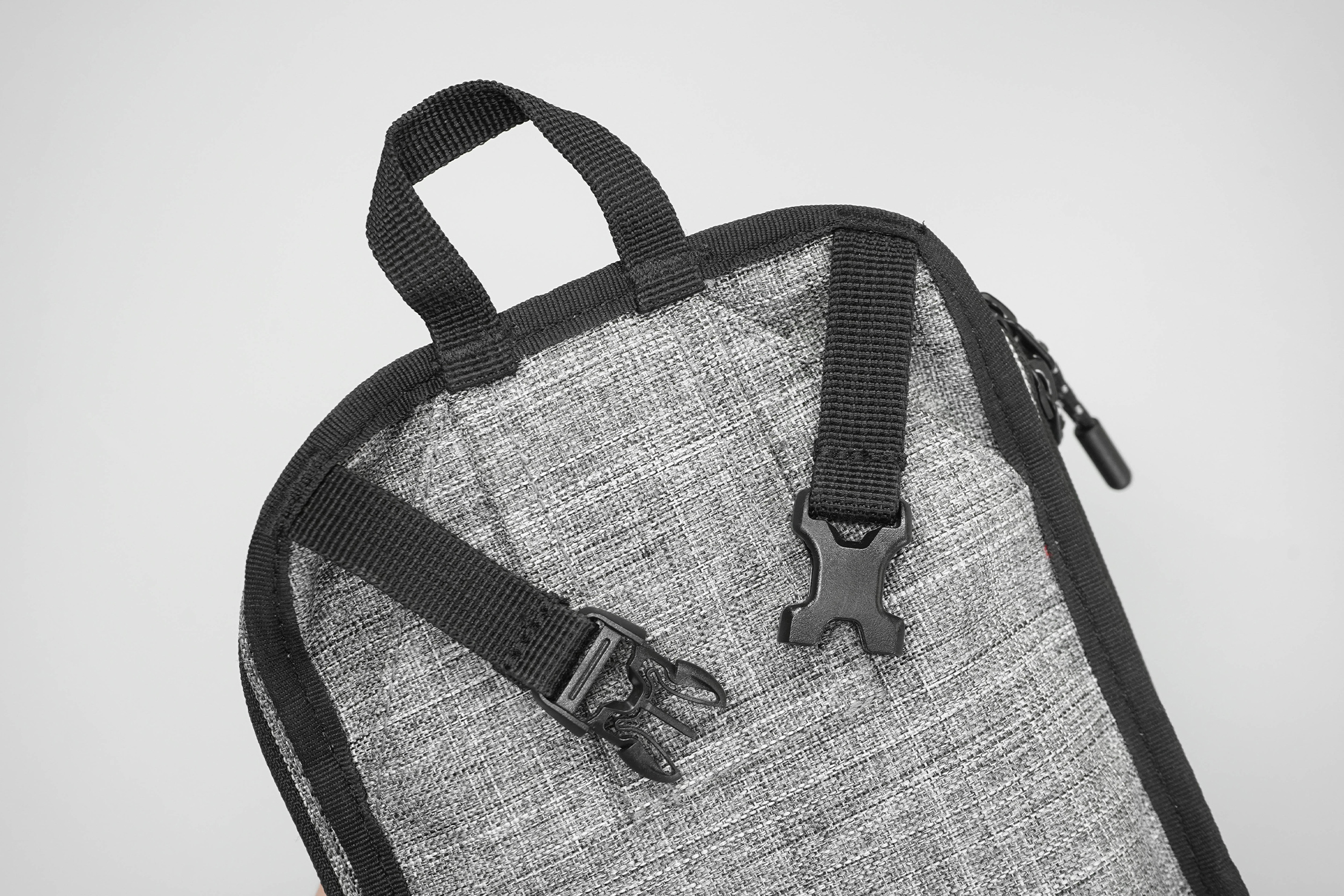 We like having the ability to remove the strap to make the bag more packable. And it's fun to fidget with, though it's a dangerous game as you risk dropping the bag on to grimy floors (so fidget at your own risk).
When you remove the strap, you leave behind two dangling pieces of strap that attach half of the buckles to the bag—which is as bizarre-looking as it sounds (think floppy antennae). You can tuck them into the storage sleeve where you can also stash the detached strap, although you'll be able to see the imprint of the buckles inside the sleeve.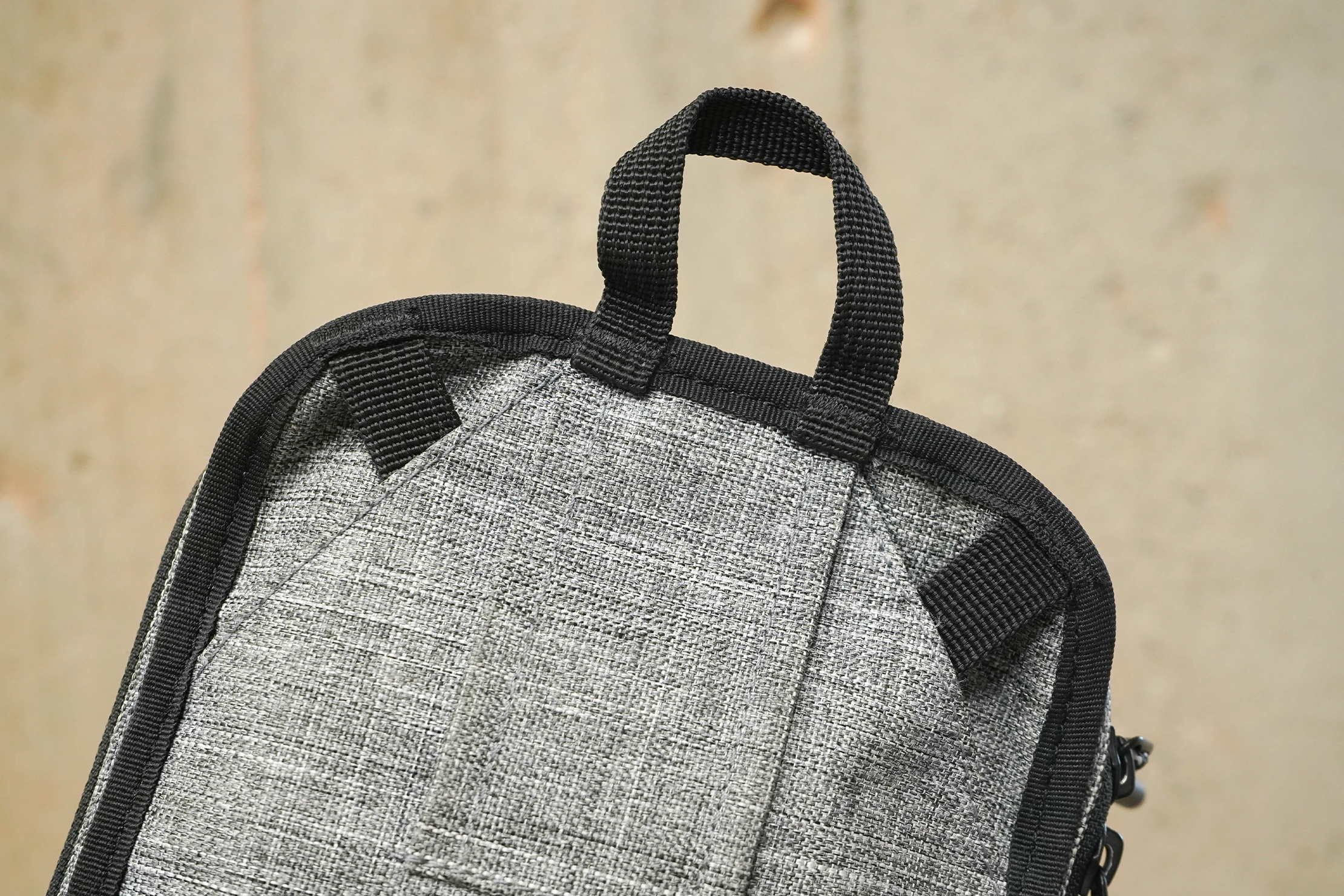 Since we've never had a need to detach the strap, we haven't utilized the storage sleeve much (one time we used it as a place to temporarily stash a wrapper when a garbage can was nowhere to be found), but it's there if you need it and hardly noticeable if you don't.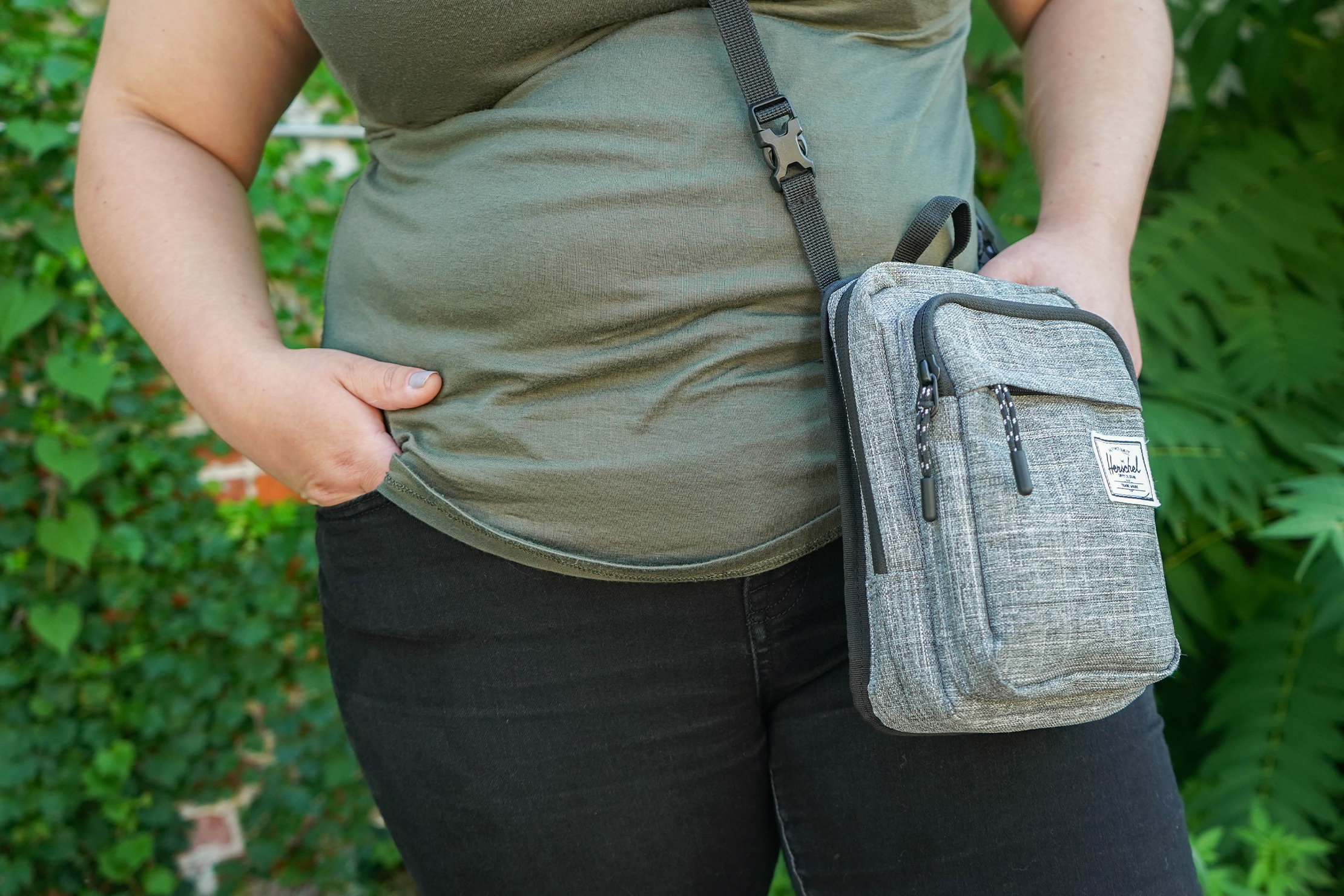 Herschel misses the mark when it comes to adjustability. Even all the way tightened, the bag hangs loose and hits at the hips. That's not ideal for crowded markets or buses when it's safer to have the bag higher and tight against your body, away from the slick fingers of pickpockets.
Finally, there's a loop at the top of the bag for quick-handling and hanging (and to really cement that teddy bear backpack look). No complaints here.
Inside the Bag
While we've been testing the large size of the Form Crossbody, it's not actually that large. It has an internal capacity of 2L. But its internal organization means it'll fit more than you think it will—plus it'll keep all of your stuff nice and tidy, which is a major plus for travel.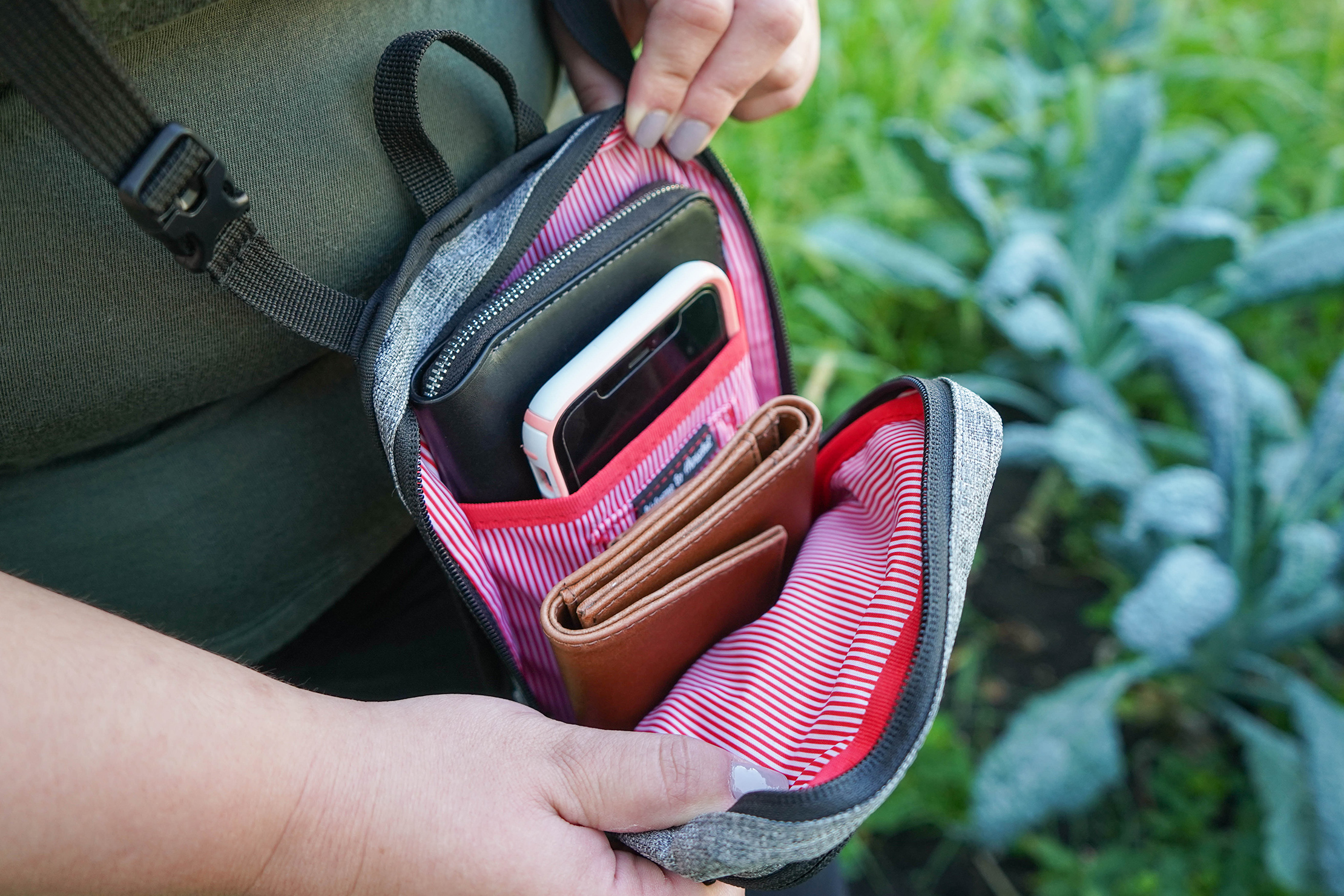 Let's start with the largest compartment. Inside, you'll find a back sleeve and a small pocket. We've kept our phone, passport, and boarding documents inside the sleeve. In the smaller pocket, we've tossed some ibuprofen because you never know when you'll need some.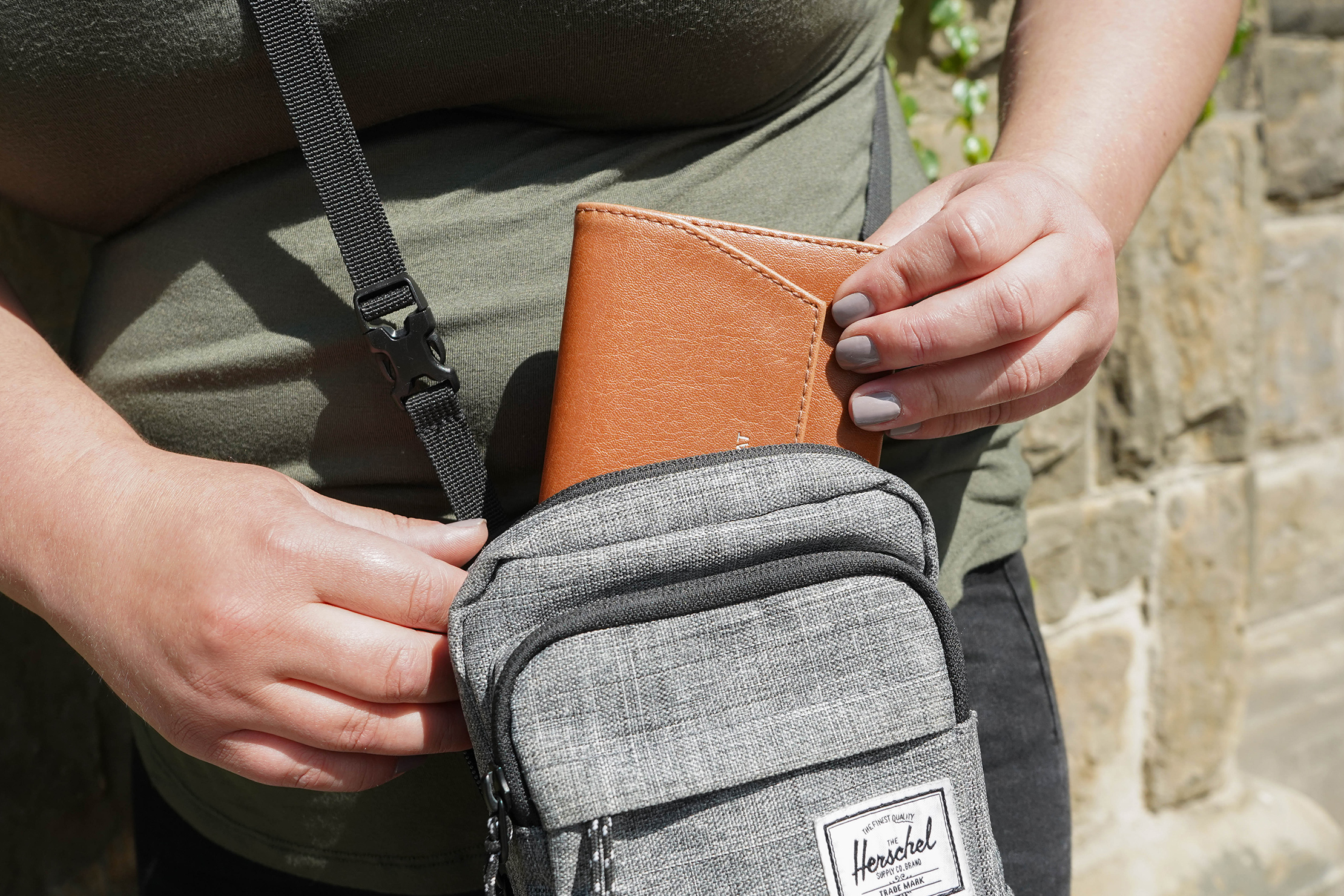 The main compartment is the perfect size for a wallet—the Matt and Nat VERASM Wallet to be specific—a pair of bulky sunglasses, and a snack or two (again, you never know). It has a 3D shape, allowing you to tuck your stuff in nicely without worrying that it will end up in a jumbled pile. And it closes with two zippers, which we're big fans of. It's the little things that make a bag, you know?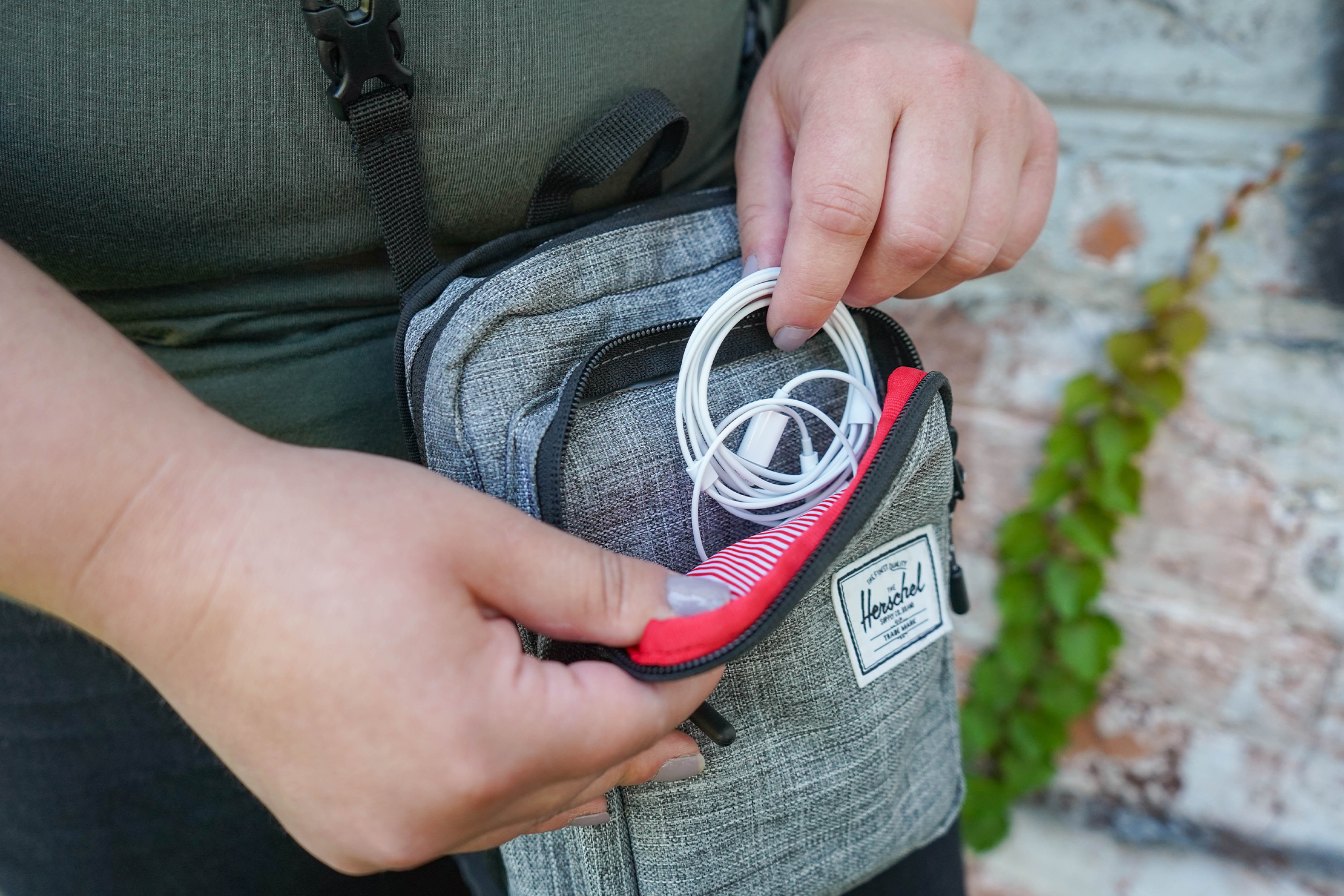 The middle pocket doesn't have any further organization. We've kept a ridiculously fancy pen, headphones, and a pair of glasses here. Again, due to the cube shape of the pocket, everything stays where you put it—a major plus!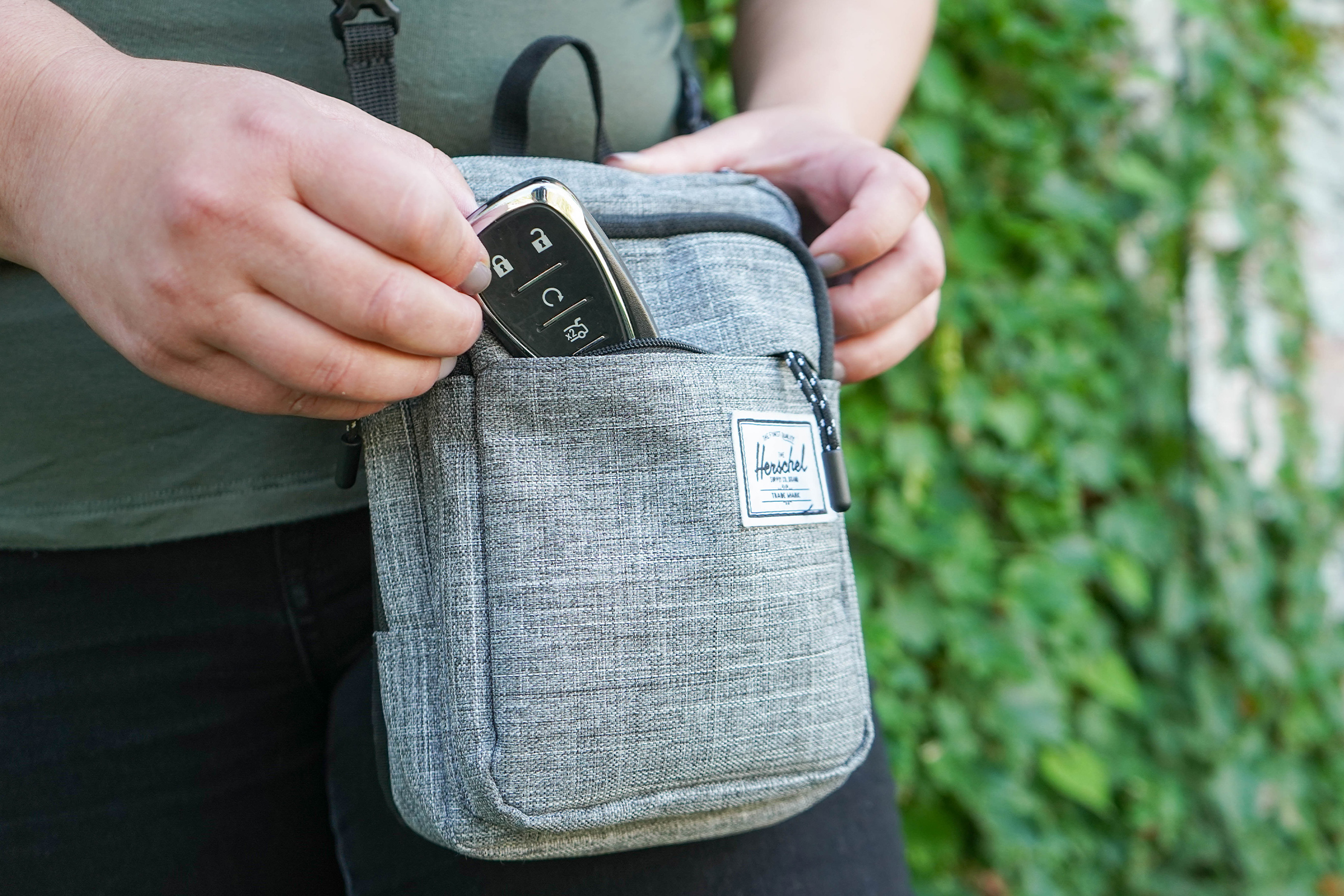 Finally, you have the front pocket. It's a bit harder to access than the other two, so we recommend keeping things inside that you won't reach for as often. This is where we've kept our FinalStraw, keys, and some mints (gotta have that minty fresh breath).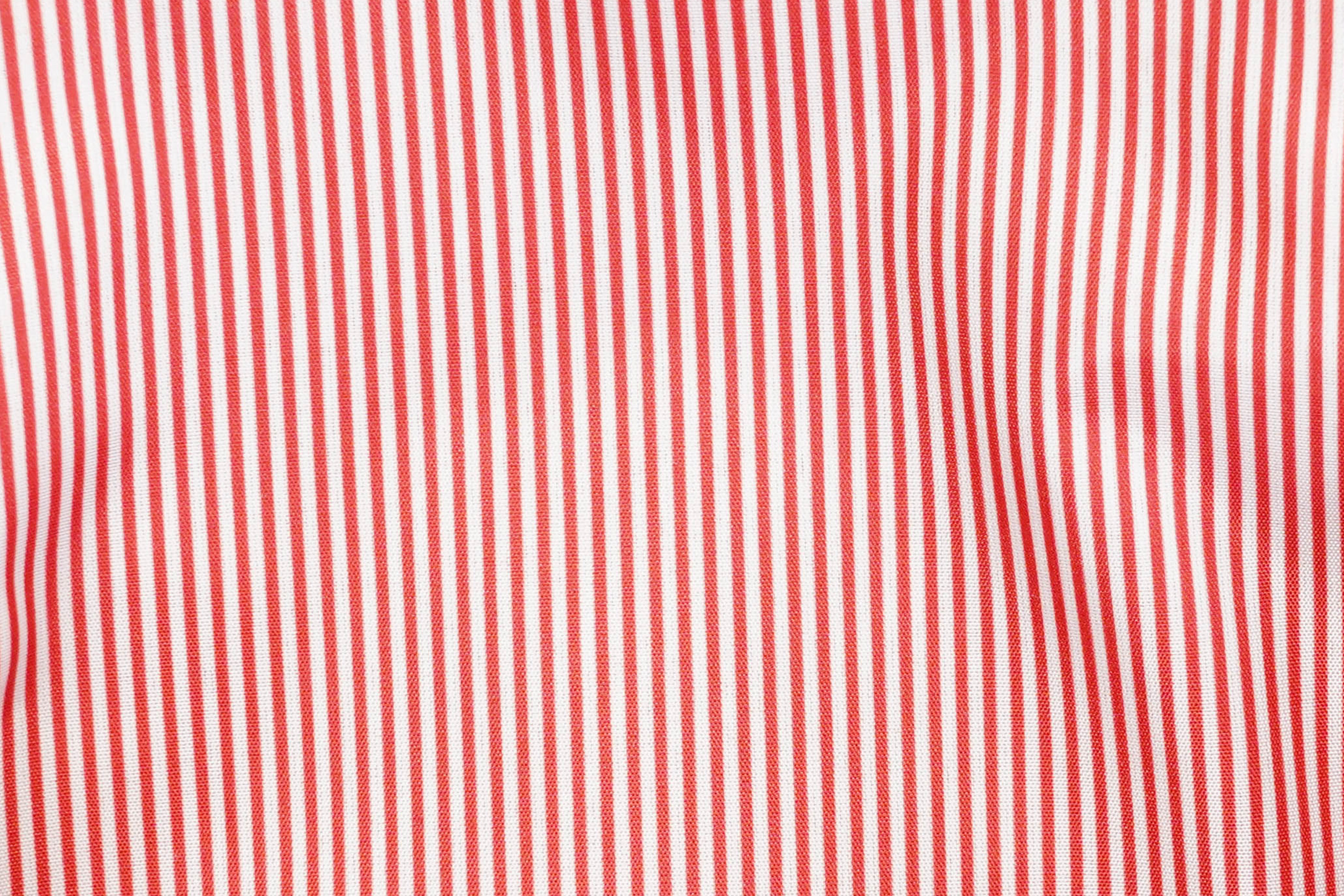 All the pockets feature Herschel's bright red "striped fabric liner." We're huge fans of this as it makes seeing, and thus accessing, your stuff a whole lot easier.
Durability & Testing
As we mentioned at the beginning of this review, we've been testing the large Herschel Supply Co. Form Crossbody for nearly two months. It's great for everyday carry but even better for travel. It's an ideal size for a personal item, allowing you to carry everything you might need for a flight. Well, almost everything. We would've loved if the main compartment was a tad bigger, allowing us to fit a book (it will fit newer Kindles).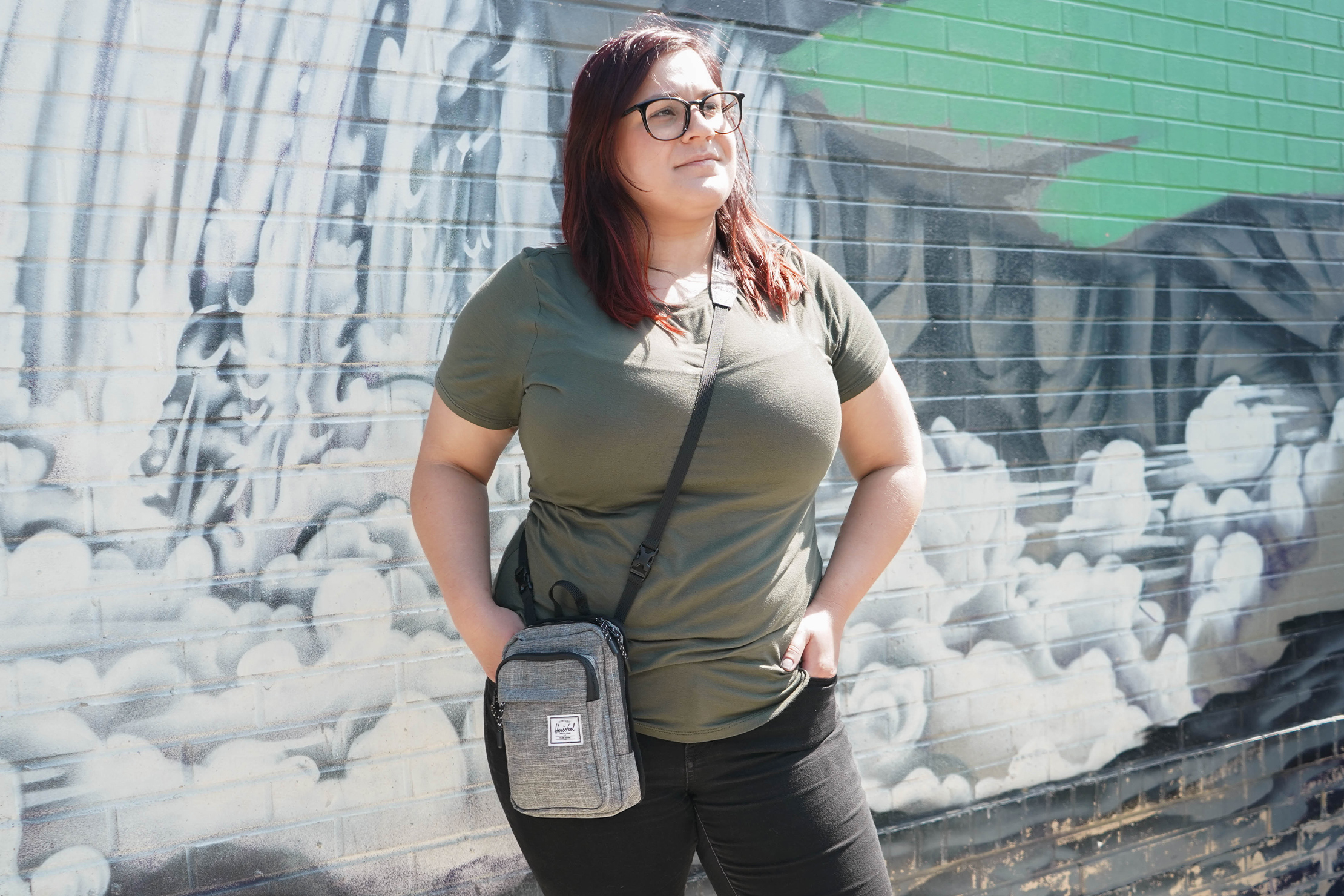 It's surprisingly more durable than we initially expected. We haven't tested much Herschel Supply Co. gear here at Pack Hacker and have been impressed with the quality of this thing. Everything looks nearly as good as it did on day one…everything except those loose threads on the logo tag. A small nitpick, sure. But an important one.
Usage Timeline
Initial Usage
Condition: Excellent
Perfect size for all your everyday items
Extra dangling strap when tightened all the way
Front pocket opening is hard to get into
The design sort of looks like a miniature backpack, which we find humorous
2 Weeks of Use
Condition: Excellent
Loving the internal organization.
1 Month of Use
Condition: Excellent
This thing is surprisingly durable—except a few loose threads on the logo tag.
2 Months of Use
Condition: Excellent
Nothing new to report—still going strong.
Access the Pro Community Discussion
Get your questions about the Herschel Supply Co. Form Crossbody Large answered from our team and the Pro Community right here on the page. Plus, join discussions with other members about gear, guides, and more.
Other Bags & Luggage Reviews