Eagle Creek Ranger XE Crossbody 7L Review
The Eagle Creek Ranger XE Crossbody 7L is a comfortable, budget-friendly offering for all-day excursions, though it lacks organization some travelers prefer.
Our Verdict
Unlock the Pro Summary
Save time. Get access to brief summaries of our reviews so you can browse and make decisions more efficiently.
Pros
Bold, sleek, and fun colorways
Padding and aeration keep your body cool on warm days
Attachment loops can hold larger gear like a tripod
Cons
You can feel bulky gear through back panel
Water bottle pocket won't accommodate larger bottles
Gear gets bunched up in the secondary compartment
Recent Pack Hacker Video
Technical Details
Capacity

7l

Weight (oz)

7 oz (198.4 g)

Dimensions

15.75 in x 7 in x 3.5 in (40 x 17.8 x 8.9 cm)

Notable Materials

Recycled Nylon, Recycled Polyester, Ripstop, YKK Zippers, Woojin Hardware

Manufacturing Country

Indonesia

Warranty Information
Buying Options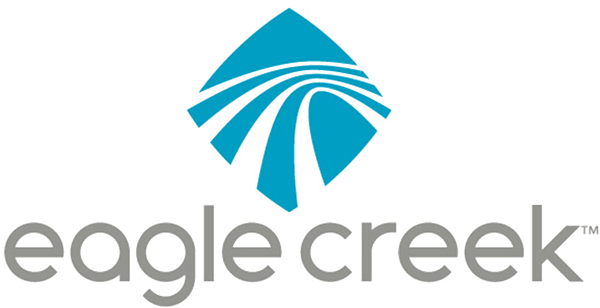 $49.00
$48.95
Full Review
Get up to 20% off Eagle Creek • Join Pack Hacker Pro
The Eagle Creek Ranger XE Crossbody 7L is a budget-friendly crossbody pack with a few fun colorways and a lot going on. We've reviewed a lot of Eagle Creek gear positively here at Pack Hacker, namely the Pack-It Isolate Packing Cubes and Wayfinder Backpack and Waist Pack. We're curious if the features we love about that gear will make their way onto the Ranger XE. Let's dive in!
External Components
We've got three materials to work with on this crossbody bag. The first is a recycled 400D polyester ripstop, which is great from a sustainability lens. Next, we've got 420D nylon, which does well in rugged situations. Last, we've got 200D polyester, which is lightweight and easy to work with.

The colorways available at the time of writing are Black/River Rock, Rising Sun, and Mesa Blue/Aizome Blue. The first is sleek and minimalistic, and saturated and bold colors win out on the second two. We like both ends of the spectrum, but it depends on what vibe you're looking to satisfy with your crossbody pack.
The zippers are from YKK and operate as well as we'd expect. The main compartment has lockable heads, offering peace of mind in crowded urban environments. The secondary area has a zipper garage, which will help keep unwanted water out of the pocket. The pulls form a loop, which is easy to get your finger through, with hard plastic on the end so you can grab onto them quickly.

The hard plastic hardware and buckles are from Woojin. We have no issues to report—these things work well and are quick and easy to attach and get out of.
On the side of the pack, there's a handle. It lacks padding or aeration, but we don't mind that much. There aren't many situations where you need to hold onto your sling by the handle for an extended period, and adding them would add weight and bulk to the pack. On longer journeys, you'll have this thing on your body.
There's a water bottle pocket on the side of the pack; however, it's so long and skinny it's hard to fit any reasonably sized bottle inside. Have a 32 oz Nalgene? Good luck, buddy!

However, we've found that the pocket is great for stowing other gear. You can put snacks here, unique rocks you find on the trail, or the leg of a tripod, with the assistance of side attachment loops to hold it in place. There's one near the bottom of the water bottle pocket and another a few inches above where it ends. These work in tandem with the pocket and independently, which we dig. The pack's interior doesn't do well with bulkier gear, so this is the best place to stow those items. We'll get to that later, though.
Fit Notes

The back panel doesn't offer much padding, yet it's comfortable for most loads. If you load something oblong-shaped in the interior, you can often feel it on your back. The material breathes very well, so you can take this sling pack on a hike without much worry about overheating.
The shoulder strap has more padding, but not too much. There are holes for aeration and mesh, too, so you'll stay cool even on the hottest days. There aren't any attachment loops on the shoulder strap, which makes it feel naked. It works as it should; we're just used to seeing these things packed with features. It's nice and a bummer at the same time to see one without any attachment loops.

The shoulder strap is reversible, so you can wear the pack on either shoulder. The sling's footprint isn't symmetrical, so it'll sit differently on each side. Both ways are comfortable and feel natural.
You can sometimes feel the handle we mentioned earlier if you're wearing a thin shirt with the Ranger XE on. Its resting position is on the back panel, so super thin shirts let you feel it on your back. It isn't uncomfortable, just noticeable.
Inside The Crossbody
The secondary compartment runs diagonally across the front of the pack. Although there isn't any organization inside, we have a lot of space to work with. Most of it is above the zipper track, though, so loading and accessing it is difficult.

If you're doing something active, all the gear inside tends to get pushed down by gravity. When you try to access your items after a bumpy ride, it tends to be all jumbled up in the bottom of the pack. After a short walk, this isn't typically the case. However, it can make accessing your gear problematic. For quick access in an urban environment, it works well.
The main compartment is where the party is at. The zipper opens extraordinarily wide so you can see everything inside and get into the nitty gritty of packing your gear.

On the top side, a mesh material spans the whole area. It closes with a zipper that runs parallel to the main compartment, and it's an excellent spot to stow gear you don't want to bounce around in the main compartment and other daily essentials you don't want to leave in the secondary pocket.
We dig the key ring inside. It isn't long enough to unlock a door without removing the keys; however, the clip is easy to use.
The rest of the space is a free-for-all. There's no organization to speak of, which works well for its flat design. Bulkier items don't do well here—like a camera or Magic Eight Ball. A tablet, charging cables, or packable jacket are much better suited.

Overall, this pack will get your gear there. The organization won't suffice for someone who wants everything to have a home, but this crossbody generally gets the job done. It doesn't offer anything revolutionary, but at a budget-friendly price point, it's a great shout for travelers looking for a larger sling to take on their next trip.
Usage Timeline
Initial Usage
Condition: Excellent
Colorway is punchy and vibrant but still sleek
Materials feel durable but remain lightweight
Strap keepers are helpful and match pack
2 Weeks of Use
Condition: Excellent
Materials have held up well and are still vibrant
No issues with the hardware in testing
Being able to switch the strap is helpful for travelers who like to keep things fresh on long days
Access the Pro Community Discussion
Get your questions about the Eagle Creek Ranger XE Crossbody 7L answered from our team and the Pro Community right here on the page. Plus, join discussions with other members about gear, guides, and more.
Other Bags & Luggage Reviews