Black Diamond Stonehauler Pro 45L Duffel Review
The Black Diamond Stonehauler Pro's tough fabrics are ready for the great outdoors, though the stiff padding impacts carry comfort.
Our Verdict
Unlock the Pro Summary
Save time. Get access to brief summaries of our reviews so you can browse and make decisions more efficiently.
Pros
Sturdy materials and construction can take on rough outdoor use
Built-in cinched compartment for separating dirty gear
Bright red interior is easy to navigate
Cons
Stiff padding uncomfortable to wear in either backpack or duffle mode
Zippers also feel stiff when opening or closing
Main compartment's lid partially obscures the opening even when fully folded back
Recent Pack Hacker Video
Technical Details
Capacity

45l

Weight (lb)

2.5 lb (1.1 kg)

Denier

1640D

Dimensions

21.5 in x 15 in x 12.5 in (54.6 x 38.1 x 31.8 cm)

Notable Materials

Recycled Polyester, YKK Zippers, Woojin Hardware

Manufacturing Country

Philippines

Laptop Compartment Size

16"

Warranty Information
Full Review
After a long weekend getaway out of the city and into the great outdoors, we always take inventory of everything we have. Clothes, left-over food, toiletries—everything must be accounted for. One thing we don't like counting, though, is the damages to our gear. Loose thread or frayed fabric is a big damper on an otherwise fun trip. But we still need to do it, either for the sake of repair or, in the worst-case scenario, replacement.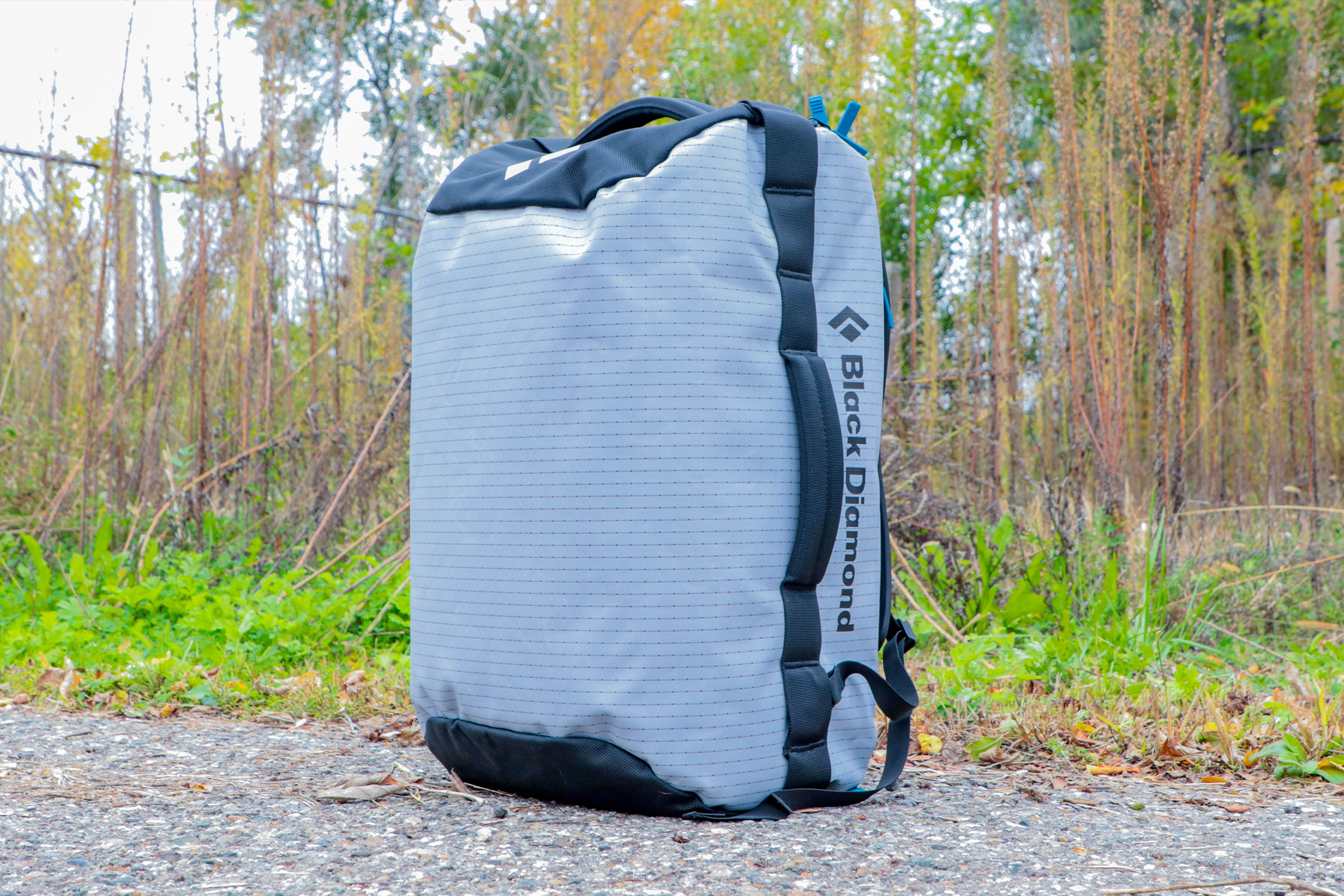 However, neither repair nor replacement is something we had to worry about with Black Diamond's Stonehauler Pro. By all accounts, this is one tough duffle bag made from very abrasion-resistant materials and reliable hardware. The brand really went all-in with the sturdiness of this bag, and with a name like "Black Diamond" and "Stonehauler Pro," we sort of expect as much. That said, the duffle does suffer in one key area: comfort. We'll discuss that in detail, and more, in the review below.
Materials & Aesthetic
The most immediate impression the Stonehauler Pro imposes is one of sheer toughness. The abrasion-resistant fabrics just feel sturdy no matter which portion of the bag we touch, scratch, or pull on. The black ends of the bag are made out of heavy 1640D recycled polyester, while the main portion is covered with 600D x 1500D SuperGrid fabric. We're not entirely sure of what exactly this fabric is made out of, but we can say it's incredibly resilient.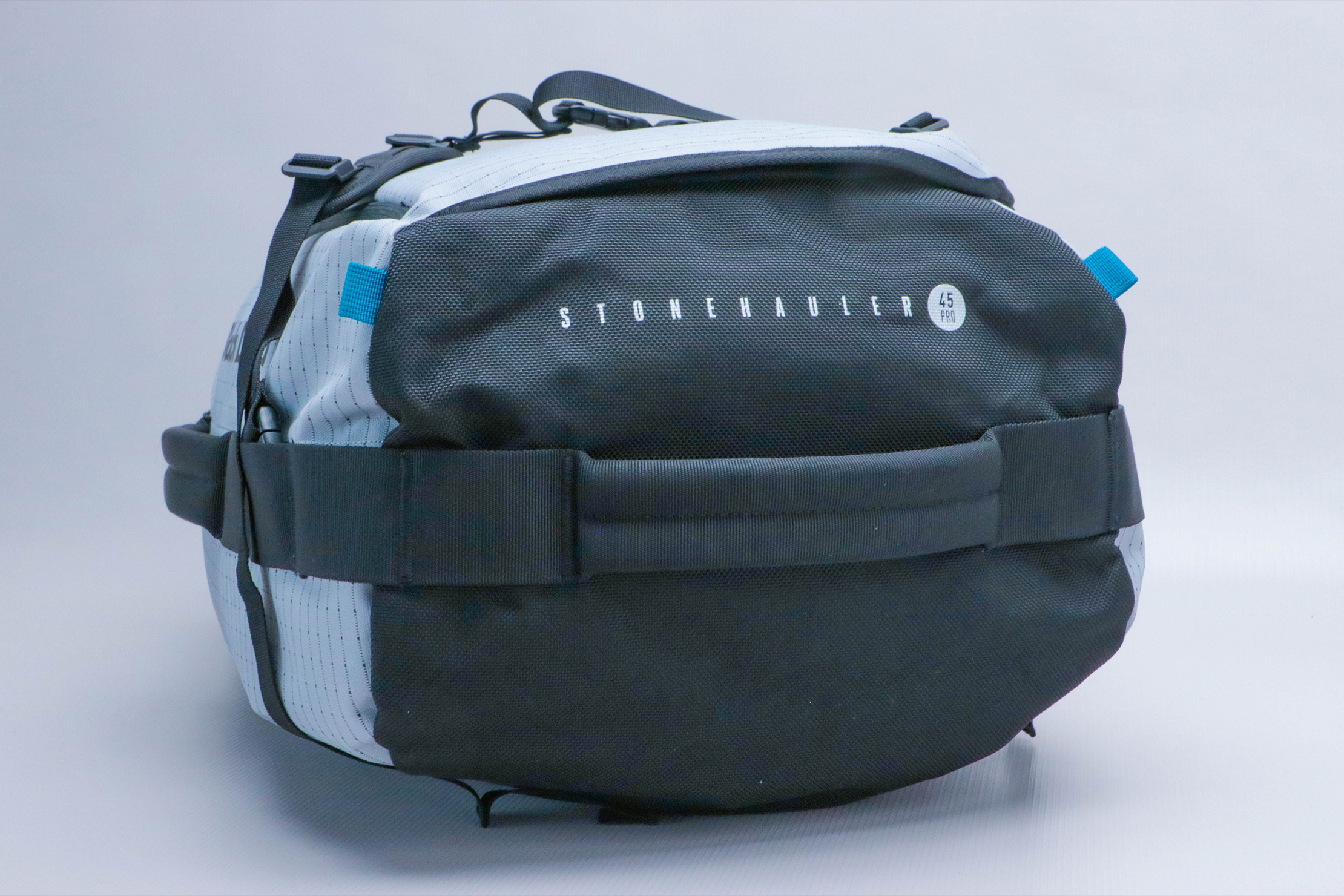 We've taken the Stonehauler Pro on a few outdoor trips where we encountered all kinds of surfaces. Whether it was soft grass or bare dirt, none of the fabrics exhibit any lasting damage. The only sign this bag was taken on a trip is a few grass stains, though it's not much of an eyesore.
Aside from the tough fabrics, the Stonehauler Pro also has a few reliable names: YKK and Woojin. More specifically, YKK zippers and Woojin hardware. The #10 reverse coil YKK zippers feel very beefy around the main compartment, though there is a drawback worth mentioning, which we'll discuss later on. As for the Woojin hardware, all of the buckles and adjusters are able to cope well despite the Stonehaluer Pro's large 45-liter capacity. All in all, Black Diamond did well to back up the "Stonehauler Pro" name with actual substance.
If there is something to gripe about the Stonehauler Pro's looks, it's the large logos located at the side and top. To be honest, we don't mind the large logos too much, but we understand that they may not be everyone's cup of tea. We'll leave it to you whether that's a deal-breaker or not.
External Components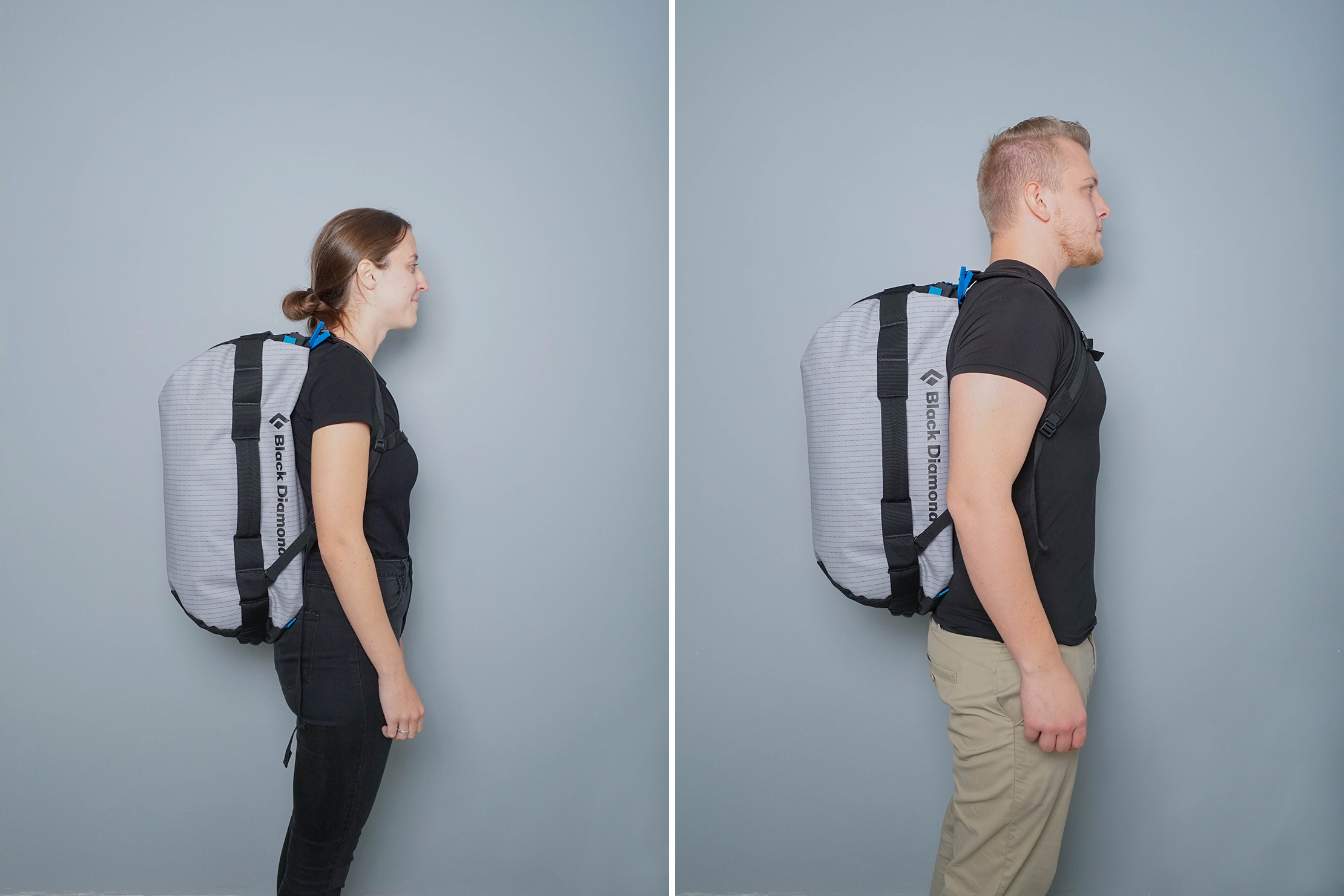 Running around the edges of the Stonehauler Pro is wide nylon webbing segmented by loops and handles. There's a handle on each of the four sides, flanked by loops where you can attach accessories like straps and carabiners. As far as carrying handles come and go, these ones are definitely some of the larger, more beefy ones we've come across. They are densely padded, but unfortunately, that doesn't translate well into comfort. This is a recurring theme for the Stonehauler Pro's harness system, so let us explain.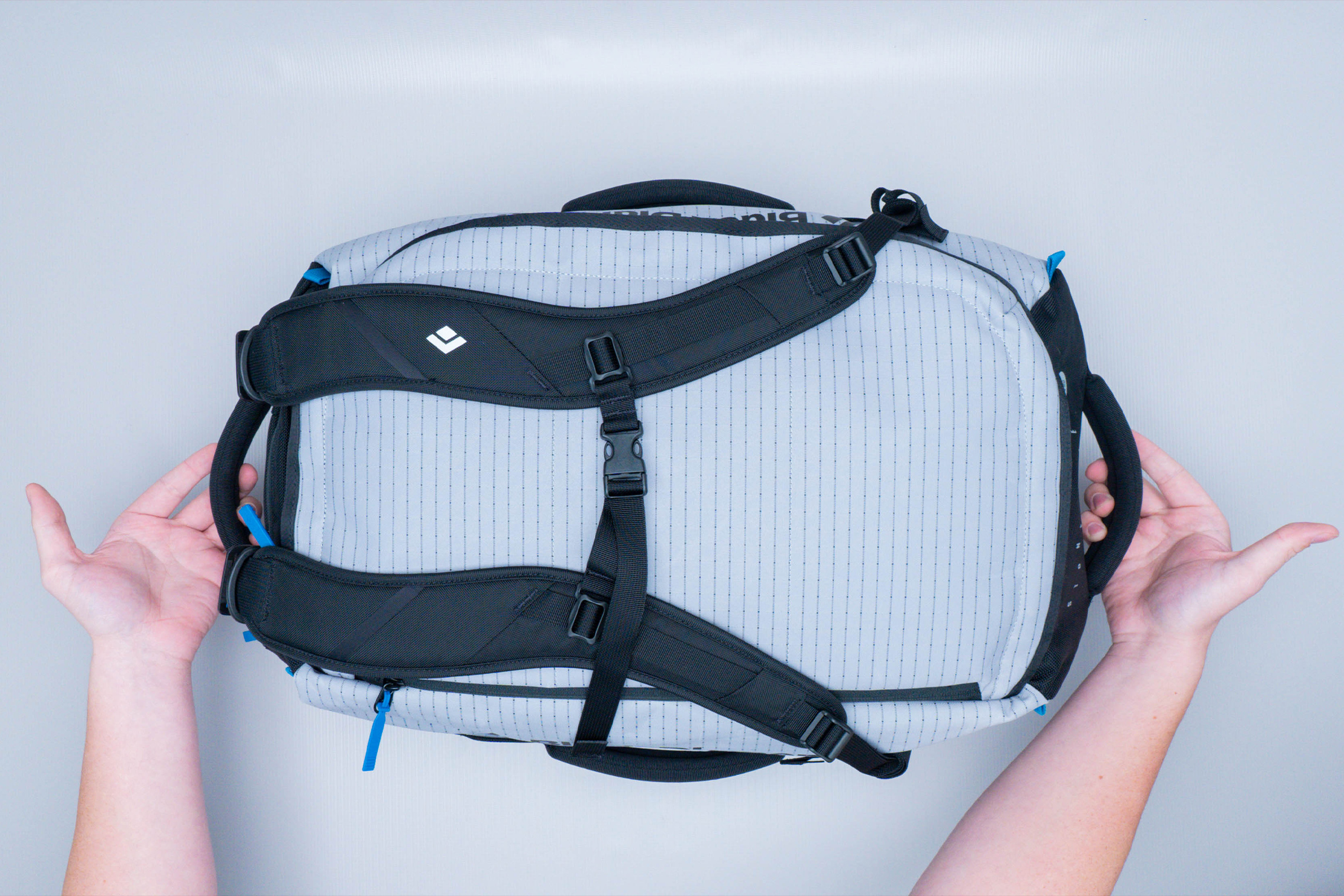 As mentioned, the side handles are quite thick, befitting the size and sturdy vibe of the Stonehauler Pro. However, they feel really stiff and have almost no give whatsoever. We've been using the bag for a few weeks now, and we were hoping it would break in and soften up over time. Unfortunately, that didn't happen, and as a result, we can't get comfortable with using these handles for extended periods of time.
The Stonehauler Pro, despite its duffle bag underpinnings, can also be carried backpack-style. Included in the package is a pair of shoulder straps. At first glance, we were fairly confident that these straps were going to be much better to use than the grab handles. The straps are curved and even features a sliding sternum strap, the kind we really like. The bottom ends connect to hidden buckles in the bottom-most webbings at the sides, while the top anchors thread through rings located (yep, you've guessed it) along the top of the bag.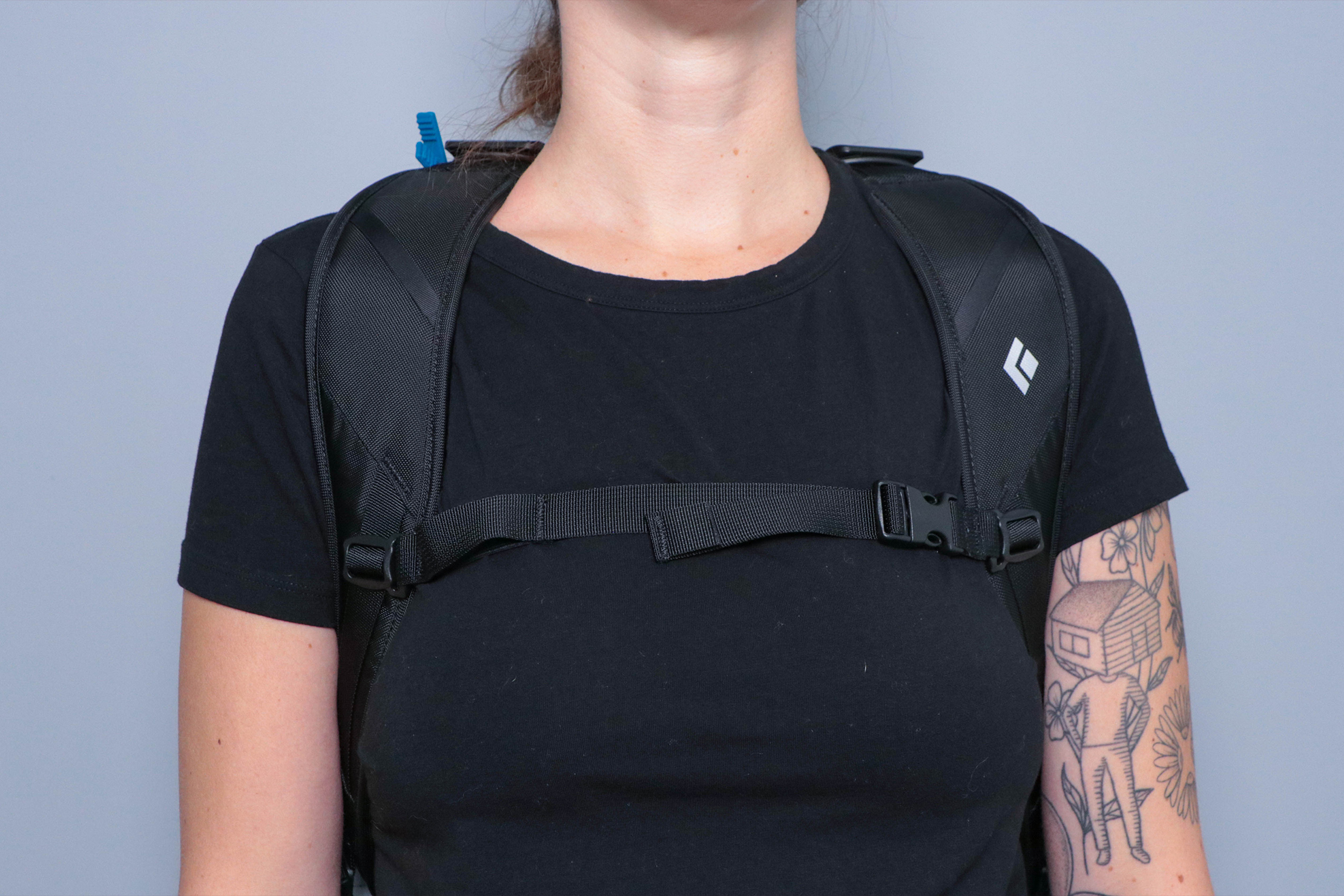 It's worth noting that the shoulder straps, though detachable, don't have a dedicated compartment on the bag for storage. This is in contrast to something like the Osprey Arcane Duffel and The North Face Base Camp Voyager 32L, both of which have shoulder straps that can be stowed away behind their respective back panels.
In terms of comfort, these backpack straps also feature stiff padding and seams. Unsurprisingly, they're also not very comfortable to wear, especially for some of us who have smaller builds. A combination of the 45-liter size and not having it completely packed out also causes some sagging, which compounds the problem with comfort. Some adjustments to the length help alleviate some of these issues. But on the whole, using the grab handles is the better option in most cases.
One option to bypass the stiff foam padding of the straps and handles is by using a third-party shoulder strap. The Stonehauler Pro does have enough webbings and loops for attaching one, so you can carry it crossbody-style. We ourselves opted not to use one, but it's an option worth considering if comfort is a priority for you.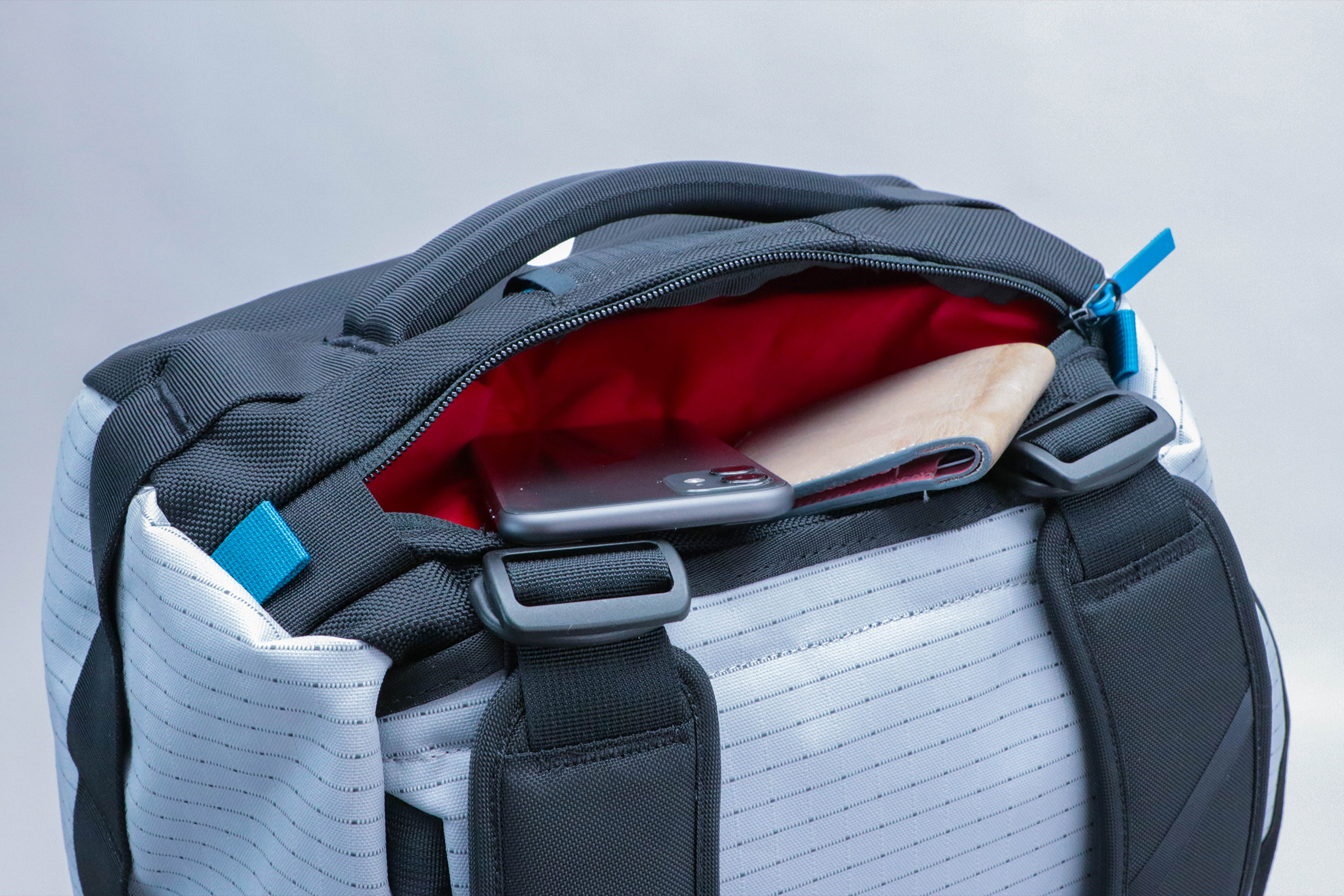 The last external feature on the Stonehauler Pro is the ID/luggage tag pocket at the top of the bag—a nice to have feature for traveling, but one which not all duffle bags have. Apart from that, the Stonehauler Pro doesn't have much in the way of frills. Something you may notice that is missing is a water bottle pocket. While it's also a feature not found on every duffle bag, the tough, outdoorsy nature of the Stonehauler Pro kinda makes us wish it had one, even if it's an internal one.
Inside The Pack
One thing we haven't mentioned up until this point is how one half of the Stonehauler Pro is more padded than the other. In backpack mode, the side facing outward (that's the side of the bag without the Stonehauler Pro logo) has padding underneath the SuperGrid fabric. It's not visually apparent, and you'll only notice it if you pinch the fabric. On the other hand, the main compartment's lid also doubles as the back panel in backpack mode. Thus, it also gets quite a bit of padding, both for protection and for comfort.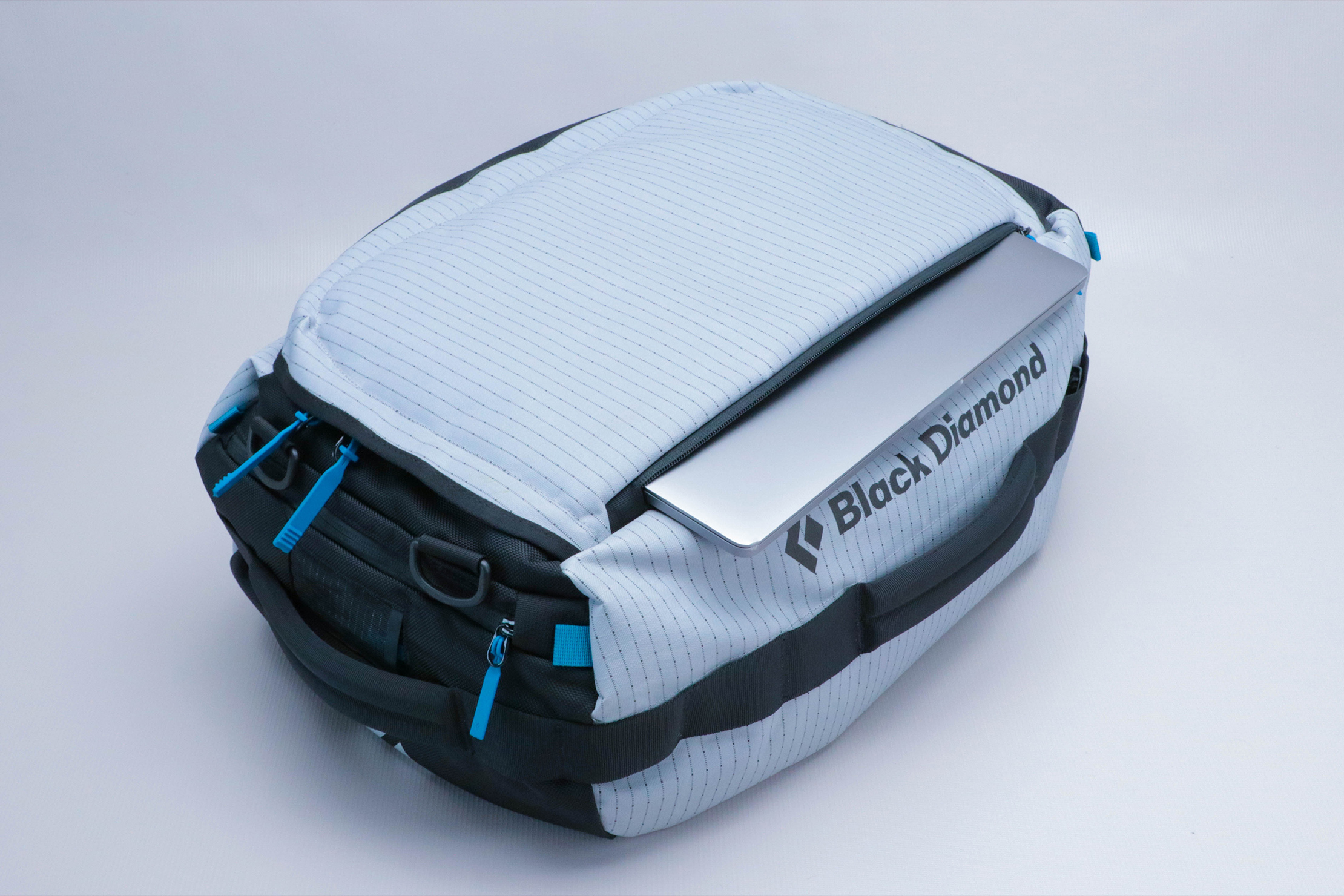 That's not all the padding is for, though. The main compartment's lid also triples as the bag's laptop compartment. It's a wide enough compartment for even our 16-inch MacBook Pro—which isn't surprising given the 45-liter capacity.
The top quick-grab pocket isn't lacking in terms of space either. In duffle mode, it's a side pocket. In backpack mode, it's a top pocket. With that dual-mode nature of the Stonehauler Pro in mind, the top pocket is flat and works in either mode. Thankfully, the interior still has a ton of volume for everyday carry items, even for thick wallets and cased smartphones. As a nice bonus, the floor of the pocket is lined with bright red fabric, the same one we're happy to see in the main compartment.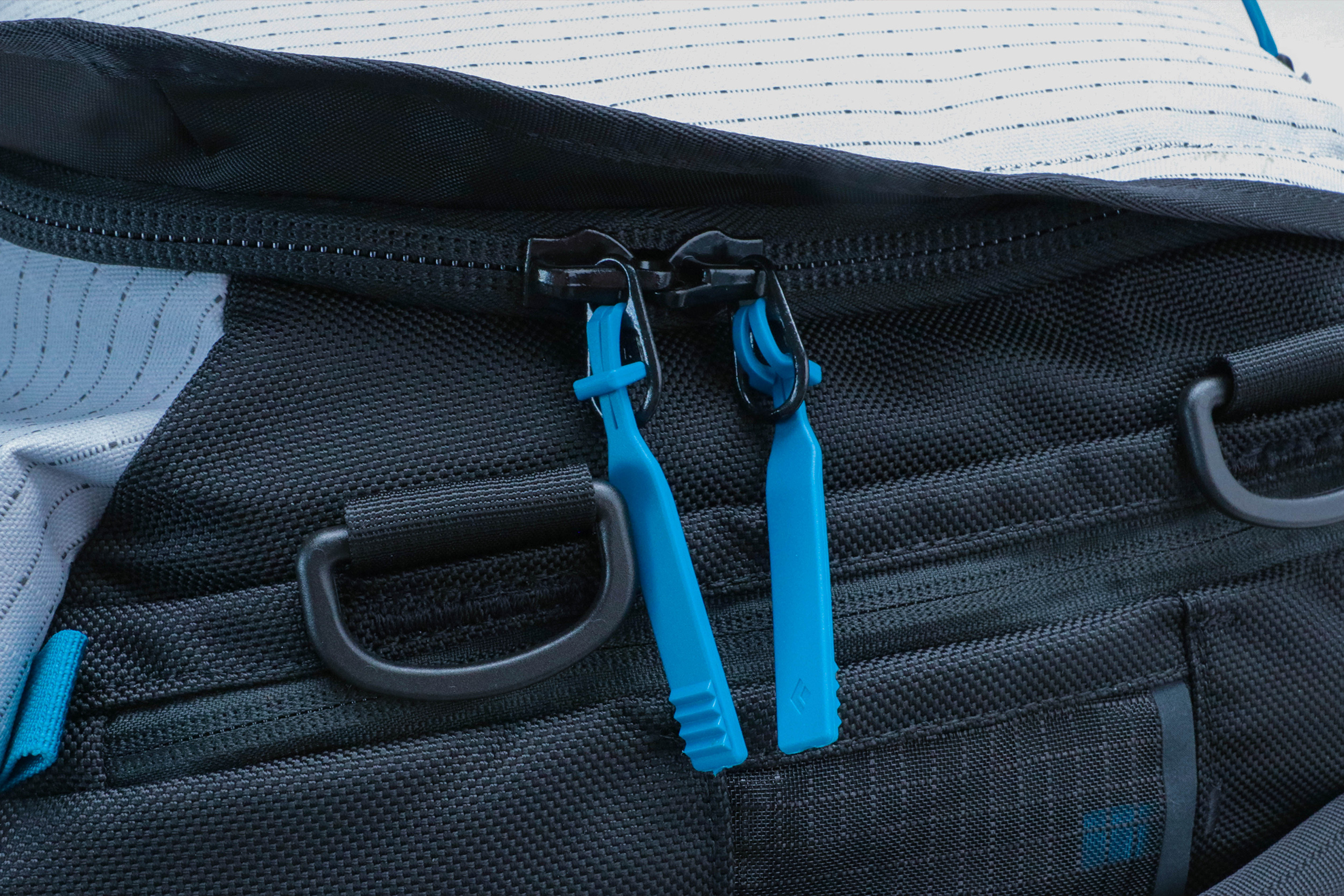 One of the first things we noticed with the main compartment is how the zippers can get stuck around the corners. Going back to how we described the YKK zippers earlier, the beefy zips come with the downside of feeling a little stiff. They have a lot of resistance when unzipping, which takes a small toll on accessibility. There are small nylon tabs around the corners which you can use to counter-pull as you unzip. But to be honest, they don't work as well as similar pull tab arrangements on other bags, and they're best used for straightening out the corners of the bag when it gets all crumpled up.
When opening the main compartment's lid, we first remove our laptop for two reasons. For one, it prevents our laptop from sitting at an awkward angle. For two, it's easier to open up the lid as wide as possible without a laptop inside. Even with the lid fully folded back, a noticeable portion of the opening is still obscured near the hinge.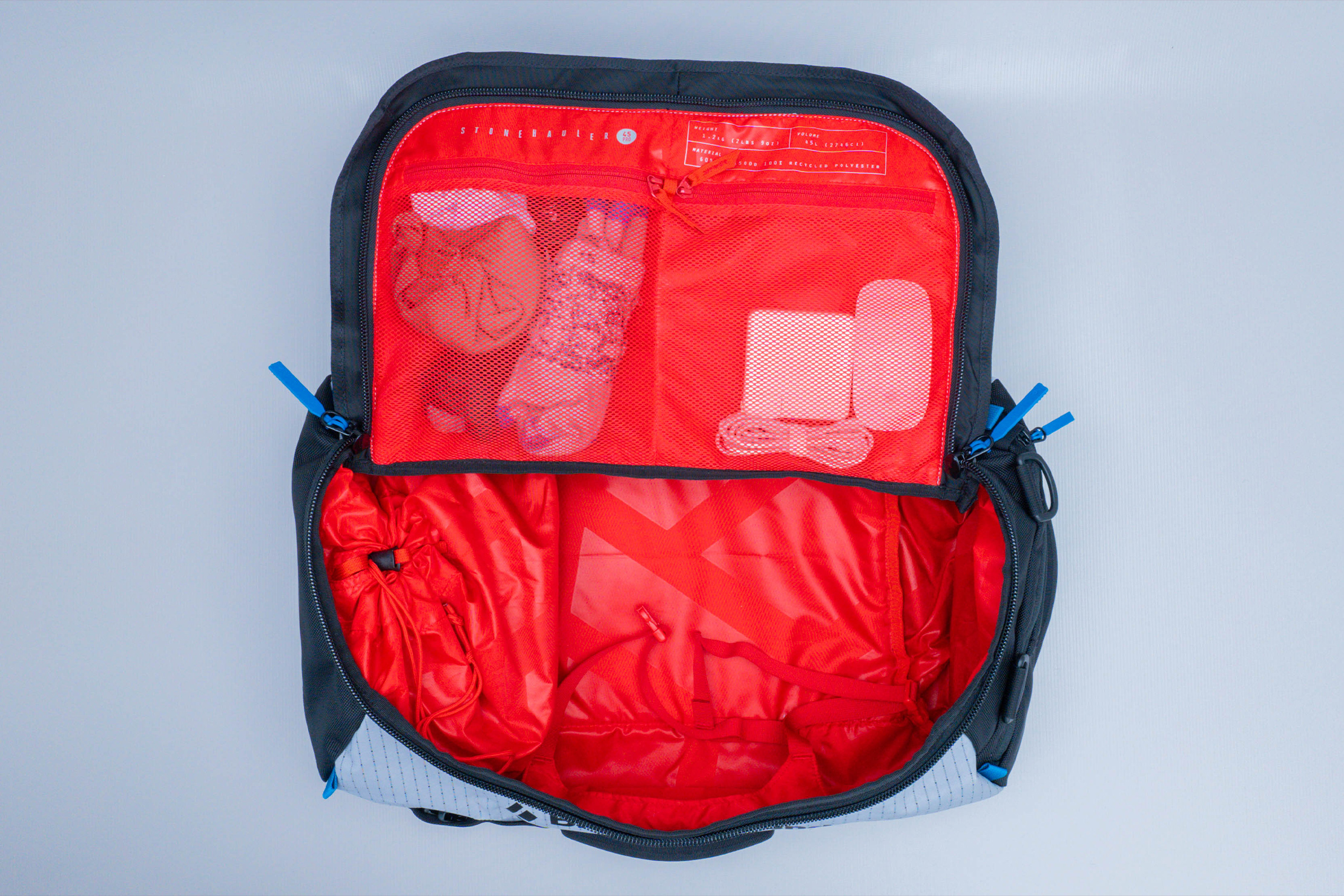 Underneath the lid are two large mesh pockets. This is one feature we dig from similar clamshell-style bags because large mesh pockets are very flexible for a wide variety of items, from small and flat travel documents to rolls of socks and gloves. One of our ideas is to use each one as a pocket for toiletries and the other as a tech accessory pouch. It's a good option to have in case you're lacking a Dopp kit or a separate tech pouch. There's even a built-in key clip for house keys, though it's not very accessible since it's inside the main compartment.
As we mentioned earlier, the main compartment is lined with bright red fabric. The bright interior really helps make the Stonehauler Pro feel as spacious as its 45-liter capacity implies. It's a big open bucket apart from an internal cinched compartment for making sure dirty clothes and shoes don't spoil the rest of the bag's contents. Plan ahead, though; the cinch compartment isn't big enough for all the clothes the rest of the main compartment can carry.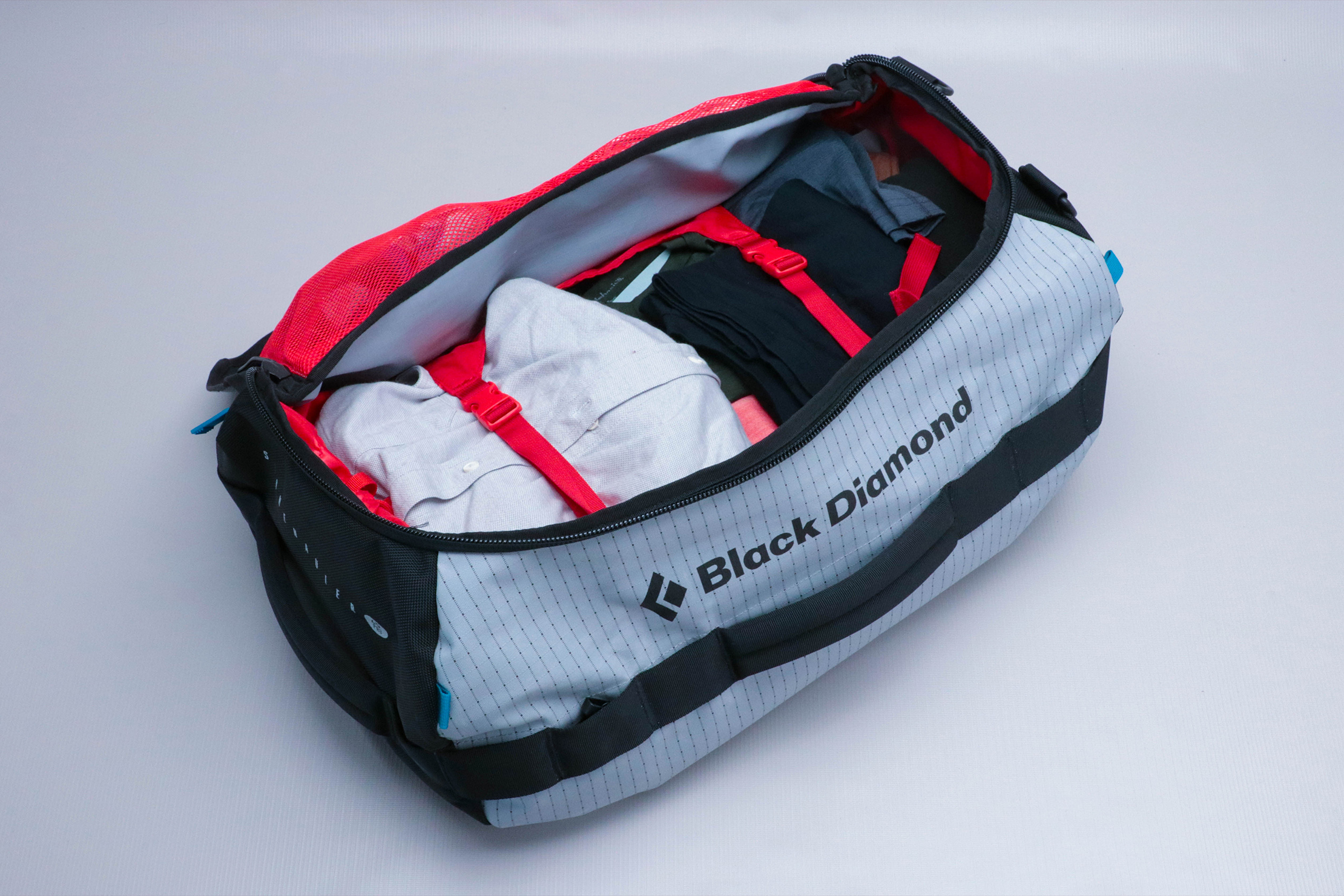 The main compartment space is big enough for a weekend's worth of winter clothing. We specify winter clothing since it's arguably the thickest type out there, and the Stonehauler Pro takes it in no problem. Some of the clothes we pack include a sweater, a hoodie, a scarf, a flannel, some jeans, a towel, and some shirts. We also throw in a small toiletry bag for good measure, and yet the Stonehauler Pro still isn't fully packed out with all of that inside.
Compression straps also help keep things in order, especially when there's room to spare. Unlike simple straight compression straps, the Stonehauler Pro's have a bit of fabric that extends from the liner to really help hold things down at the sides. Bonus points: the fabric also helps keep the straps from being buried deep down where they're hard to reach.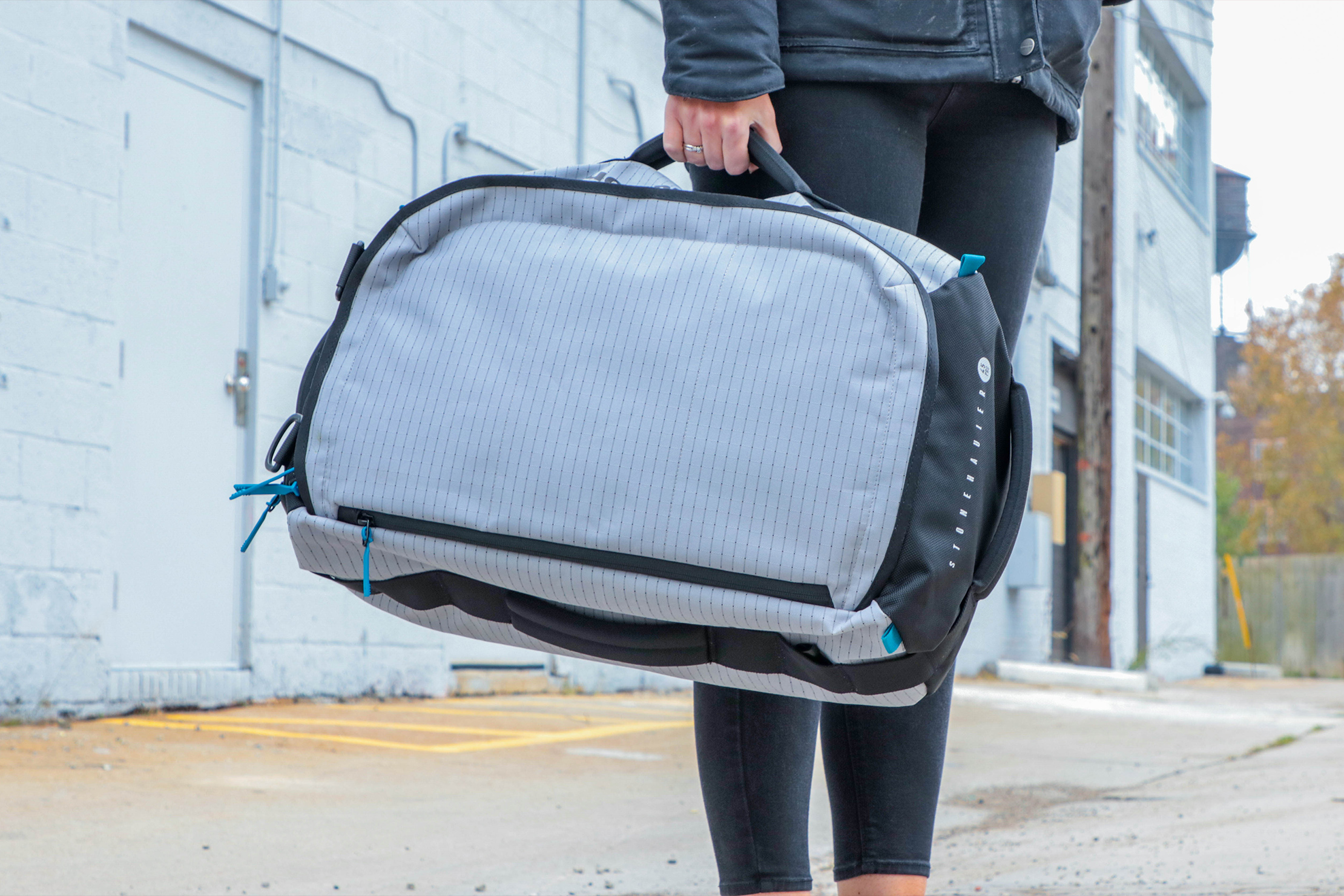 The biggest strength of the Stonehauler Pro is how durable and well-built it is. To its credit, we dig this approach since it means it will last long, even in the rough and tumble environment of the great outdoors. We just wish it was more comfortable to carry around since it'd be a good duffle bag to take on all kinds of adventures.
Usage Timeline
Initial Usage
Condition: Excellent
The 600D x 1500D SuperGrid Body Material feels really tough in the hand
Can be carried backpack-style
Has an internal cinched compartment for dirty clothes or gear
2 Weeks of Use
Condition: Excellent
Bag material is still in great shape; super durable and feels like it can withstand being tossed around
Unfortunately, it's pretty uncomfortable to carry as a duffle and as a backpack
Cinch pocket in the main compartment is great for keeping dirty clothing and gear separate
Main compartment zipper is hard to open and sticks along the corners when unzipping
Access the Pro Community Discussion
Get your questions about the Black Diamond Stonehauler Pro 45L Duffel answered from our team and the Pro Community right here on the page. Plus, join discussions with other members about gear, guides, and more.
Other Bags & Luggage Reviews