Here at Pack Hacker, we love exploring the world and all of its beauty. Of course, that's not always possible. Sometimes, we have work to do. Other times, the weather isn't cooperating. In even stranger times, there's a global pandemic to contend with. Enter Wanderlust. (We can't be the only ones doodling trip ideas on old receipts and napkins during Zoom meetings… right?).
If any of your friends or family are also itching to travel, why not get them something this year that will help satisfy their wanderlust from the comfort of their own home? We've partnered with Huckberry to bring you gear that will do just that. Everything on this list will either help inspire your loved one's next great adventure, make them feel like they're on vacation in their living room, or be a great addition to their next trip's packing list. As per usual, we've hand-picked and tested every item on this list, so they should hold up for all sorts of adventures to come.
Now, we've purposefully posted this gift guide relatively early in the season because online shopping poses some risks. Make sure to do your shopping early enough this year to leave room for returns.
Plus, Huckberry has a bunch of gift guides of their own. Some of our favorites include Big in Japan, The Indoorsman, and The Impossible to Shop For. Check it out →
Without further ado, let's check out some gear.
1. Aer Travel Pack 2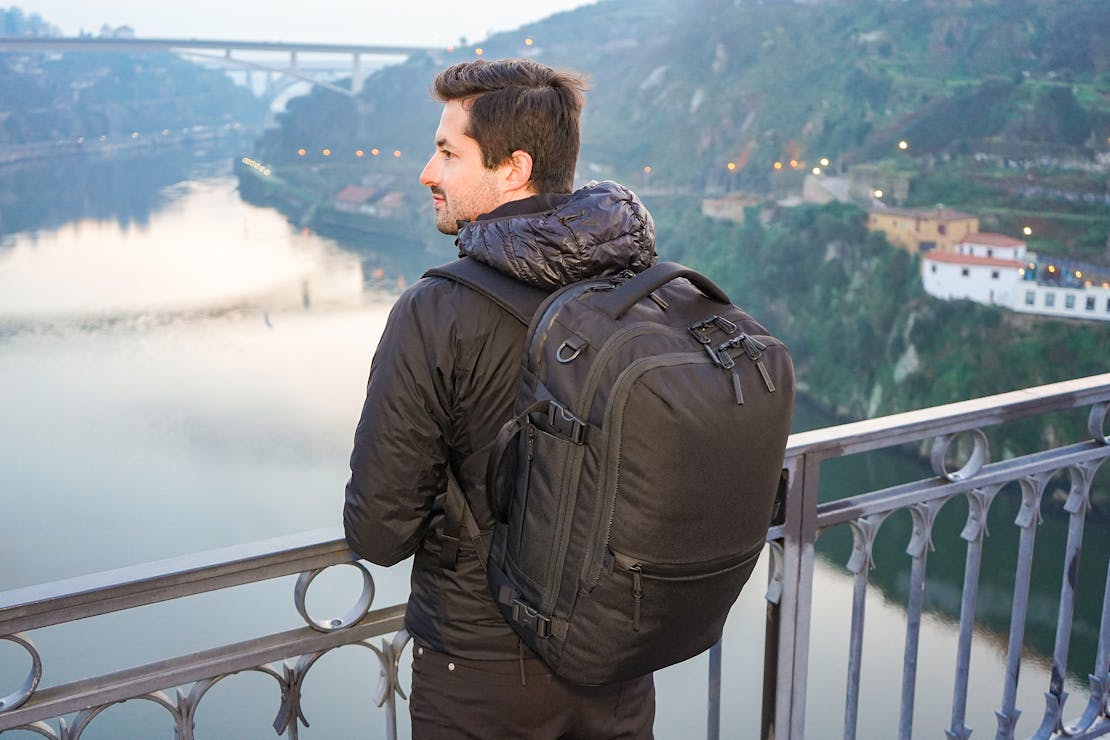 The Aer Travel Pack 2 is one of our highest-rated travel backpacks (which is saying something because we've rated
a lot
of
travel backpacks
). It's durable, thoughtfully designed, and comfortable to wear across long distances. Sure, your loved one may not be able to pack it up and leave for [insert-favorite-travel-destination-here] right now, but this pack will definitely inspire them to start planning their next big trip. If they want to go the extra mile—or if they're desperate for that on-the-road feeling—they can practice packing by living out of their backpack for a week and seeing how it goes.
See Full Review & Buying Options
Happy Holidays!
That's a wrap, folks. Thank you to Huckberry for sponsoring today's post and helping us satisfy our wanderlust. (At least now when we're daydreaming of our next trip to a National Park, we can be enjoying the flickering flame of fire, the sweet smell of pine, and the burn of whiskey straight from a bada** glass.) Make sure to check out Huckberry for even more travel-inspired, unique gift ideas. Until next time, have a happy holiday season!