In this digital age of selfies, live streams, and social media, does anyone put pen to paper anymore? The answer is yes! News feeds are fleeting, and character limits keep you from jotting down everything you want to recall about your trip. And after getting the dopamine hit of a hundred likes, do you ever go back and look at the photos and memories of your vacation again? Probably not, unless a "memory" pops up.
Luckily, you can remember any time when you bring along a dedicated travel notebook. These range from pocket-size to multiple bound volumes, depending on how often you travel and how much you want to write. Some travel journals come with preprinted questions and writing prompts to jog your memory, while others are a blank slate, with perhaps just lines, grids, or dots to provide a little structure for your thoughts and sketches.
Which is right for you? Check out our round-up of more than a dozen travel journals, notebooks, and diaries to find the best one to suit your needs and upcoming trip.
1. Moleskine Classic Large Soft Cover Dot Grid Notebook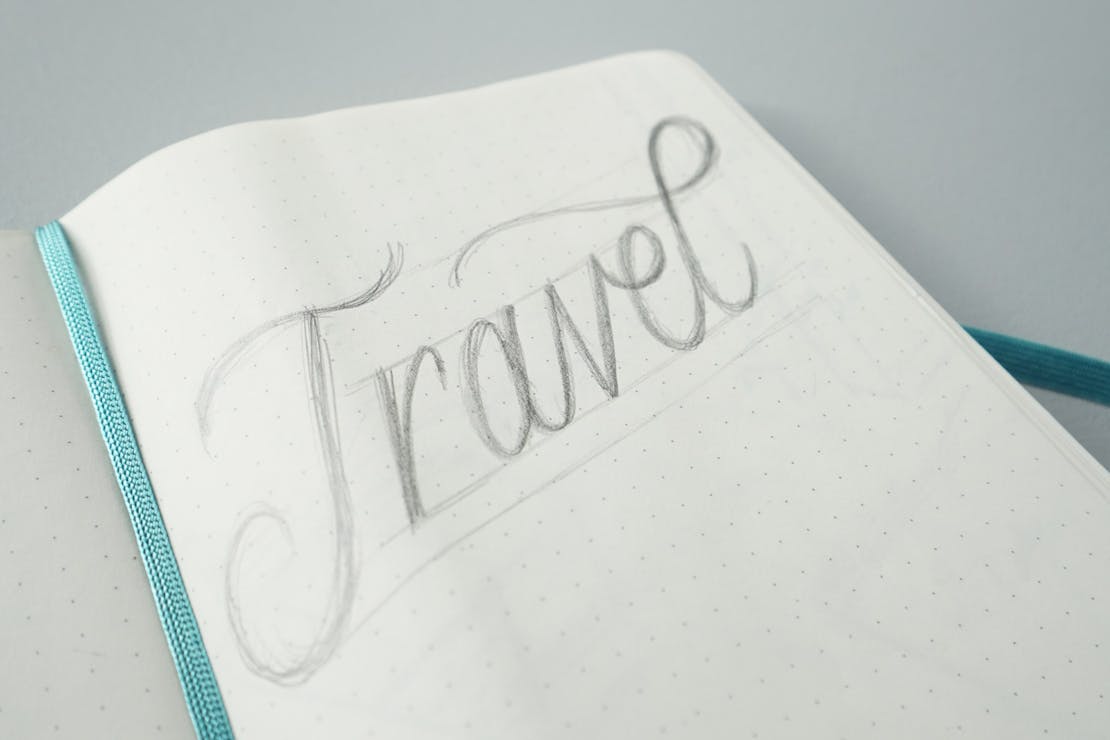 If you're looking for a travel notebook that will last, the Moleskine Classic will get the job done. Although it's nothing fancy, it's a workhorse that has held up well throughout years of travel, even while jostling around a backpack as we travel the world.
Its compact size fits in the tablet sleeve of your travel backpack or daypack, and the soft synthetic leather cover is lighter than a hardcover book. There's an attached bookmark to mark your place and an elastic strap to hold everything together while you travel. Plus, it lays flat, so it's easy to get your thoughts on paper without running into the gutter.
It comes in three sizes—pocket, large, and extra large—and three layouts—blank, ruled, and dot grid. We like the dot grid because it allows enough structure for writing but doesn't get in the way of sketching. You'll find a small paper pocket in the back of the travel notebook. While it's far from sturdy, it can easily hold your passport, a few business cards, or the phone number of that attractive bartender you want to see again.
Why We Like It
Cover holds up well through travel
Simple design provides flexibility for writing, sketching, and expense tracking
What You Should Know
Back pocket rather flimsy, so it might not hold tight to mementos you want to keep
No writing prompts for inspiration
See Full Review & Buying Options
With so many choices, you're bound to find a travel journal to remember your next trip. Whether you prefer more of a blank slate or want to follow detailed directions, there's a travel diary out there for every type of traveler. Find yours, and you'll never forget an experience.