Baronfig Vanguard Softcover Notebook Review
The Baronfig Vanguard Softcover Notebook is a sleek companion for capturing your travel thoughts—even though it doesn't quite fit in your pocket.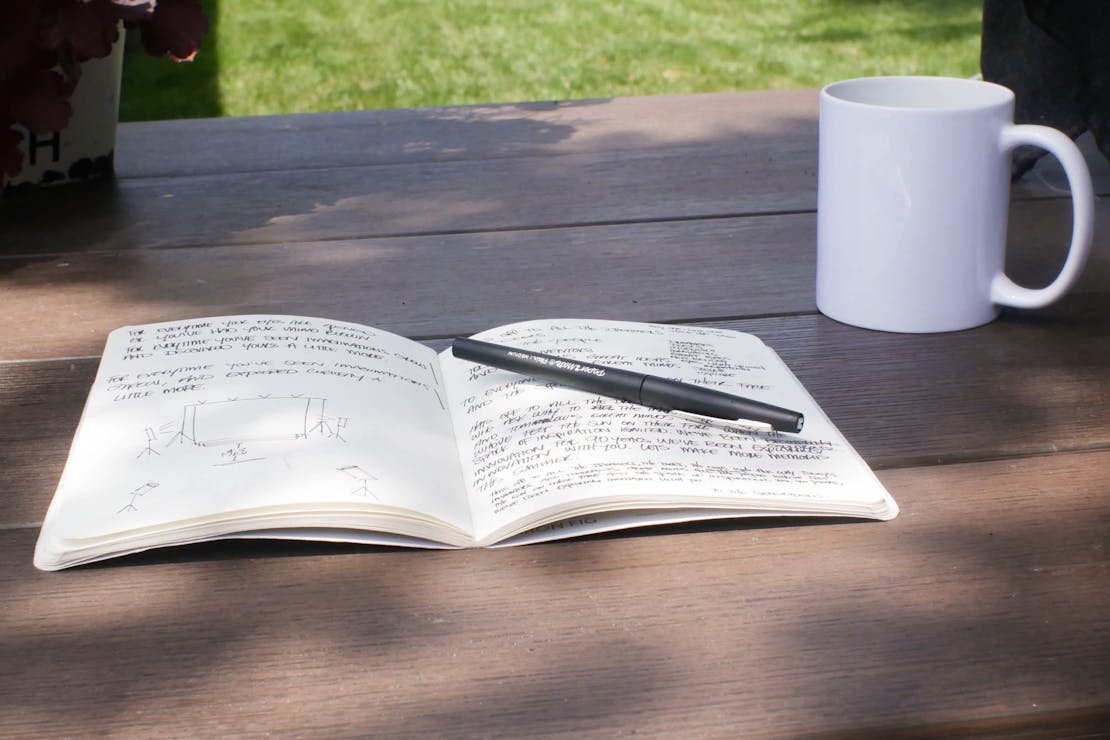 Our Verdict
Unlock the Pro Summary
Save time. Get access to brief summaries of our reviews so you can browse and make decisions more efficiently.
Pros
We dig the clean, minimal design
There's more hand room than other notebooks this size
The paper feels good to the touch
Cons
We're worried about the longevity of the binding
Flagship size is too big for most pants pockets
The softcover easily crinkles, which ruins its sleek look
Recent Pack Hacker Video
Technical Details
Weight (oz)

3.55 oz (100.6 g)

Per notebook

Dimensions

7.7 in x 5.4 in (19.6 x 13.7 cm)

Manufacturing Country

Taiwan

Warranty Information
Full Review
The Baronfig Vanguard Softcover Notebook is a streamlined notebook for holding all your thoughts, doodles, and daily journals while on the move. The Flagship size is large enough to not feel cramped while writing, but small enough to slip into most any medium-sized pocket on your favorite travel bag. Plus, with packs of three, six, or nine, you'll always have a notebook close by.
So, let's get into the details and see how this "notebook for thinkers" handles real-world use.
Materials & Aesthetic
Baronfig is known for solid design, and part of that design means using quality materials that feel good in your hand. They make the little things work in all the right ways.
The cover of this notebook is just thick enough to feel like it's protecting your precious ideas, and the thread binding gets out of the way so the pages can lay flat. It also holds up surprisingly well, apart from some minor fraying—but more on that later.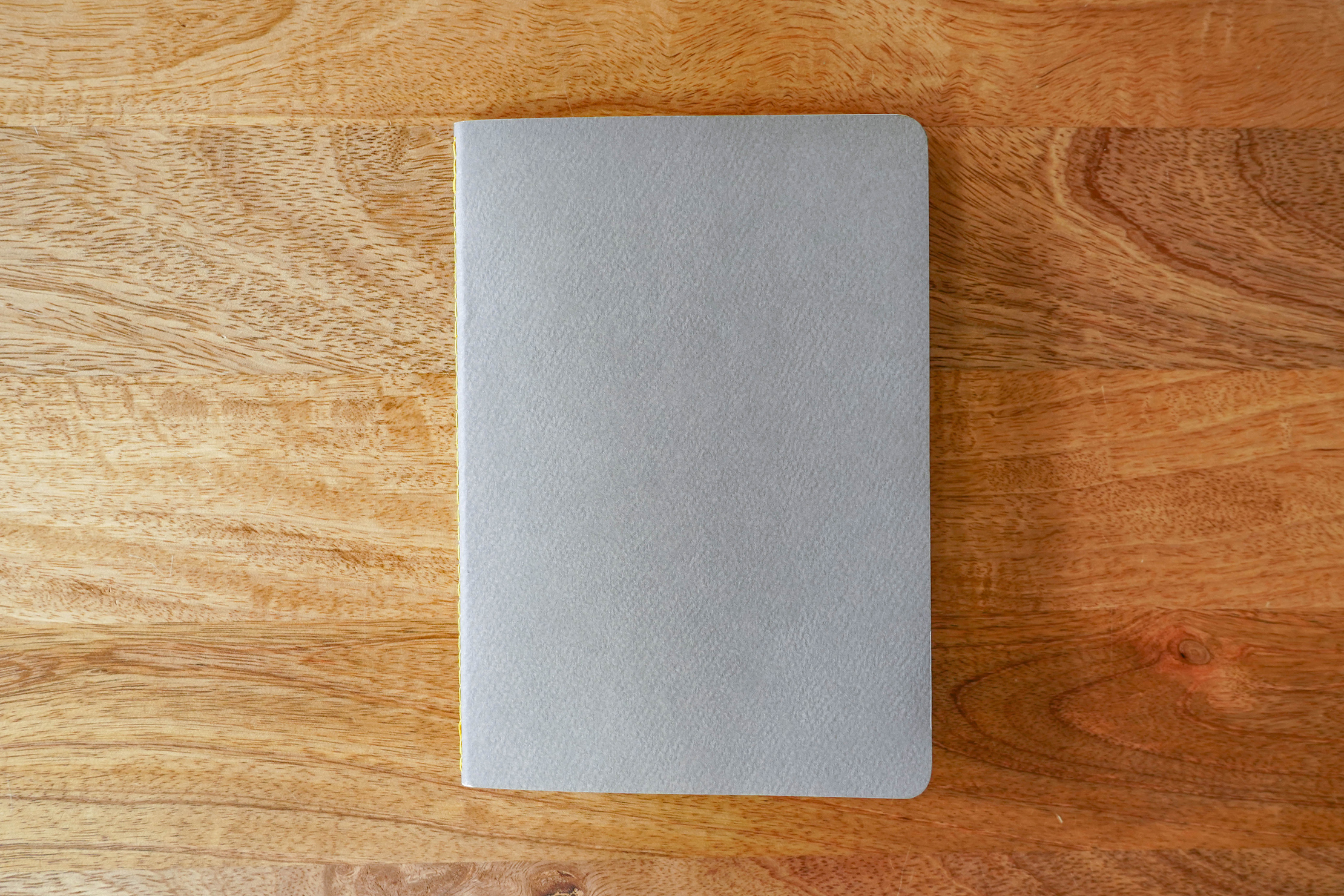 Now, let's talk paper—it is a notebook after all. The acid-free fine grain paper is lush yet functional. The pages have an upscale quality but aren't so fancy that you feel guilty writing on them. The Vanguard is also available with blank, ruled, or dot grid pages. We're fans of blank or dot grid—more space to sketch our dream backpacks, you know?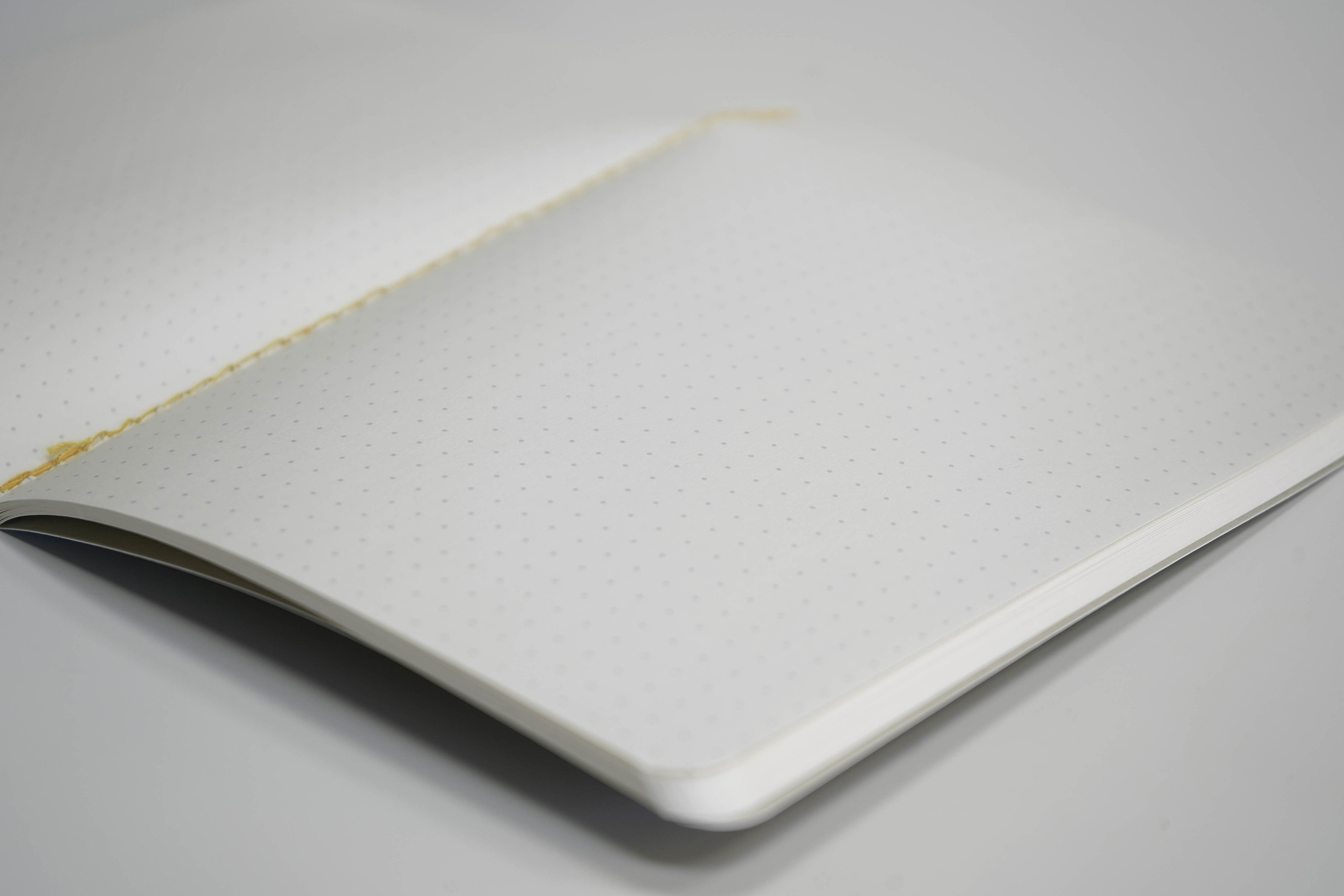 Speaking of the pages, do you remember those small design features we mentioned earlier? One of our favorite details of this notebook is the page dimensions. It's a touch shorter and wider than other notebooks of this size which gives your hand more room to work—plus, more useable space on the page. This also means it won't fit in the back pocket of your jeans on those days you want extra-quick access or are trying to go bag-free.
We've been testing the Vanguard in Charcoal (it's as close to black as we could get), but it's also available in Blue Slate, Fig Wine, Yellowgold, and Light Gray. Due to the simple design, we think it will fit in just about anywhere—from the conference room to a campsite to your next art museum visit—no matter which color you go for.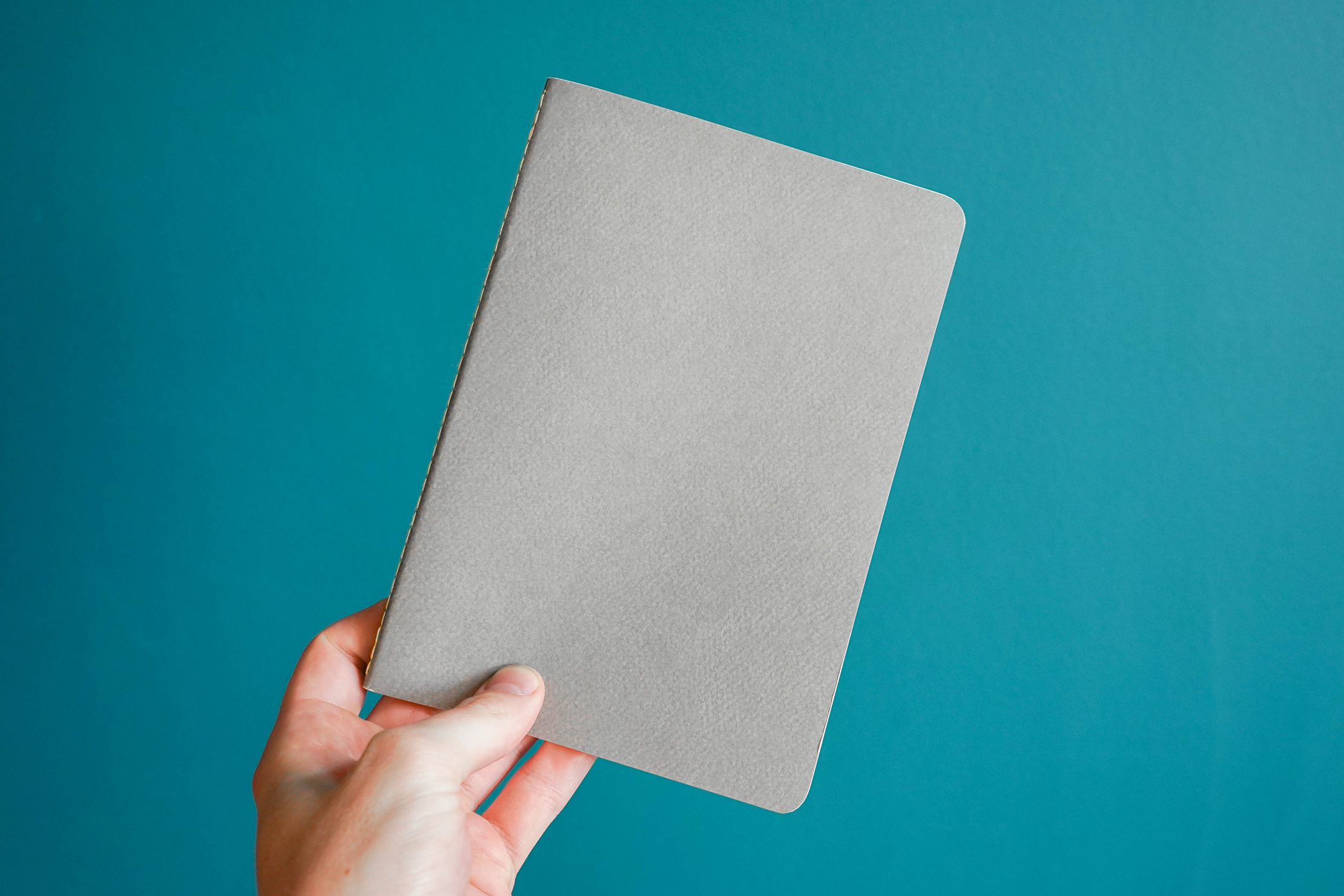 Durability & Testing
At the time of this review, we've been testing the Vanguard Softcover Notebook for five months of daily use. It's become one of our go-to notebooks and has held up well, with a couple points of wear and tear.
First is the stitched binding. Like we mentioned earlier, it's more durable than we expected, but some of the thread pulled through the top stitch after a couple of months. So far it hasn't unraveled any further, but you'll see it every time you take notes (trust us).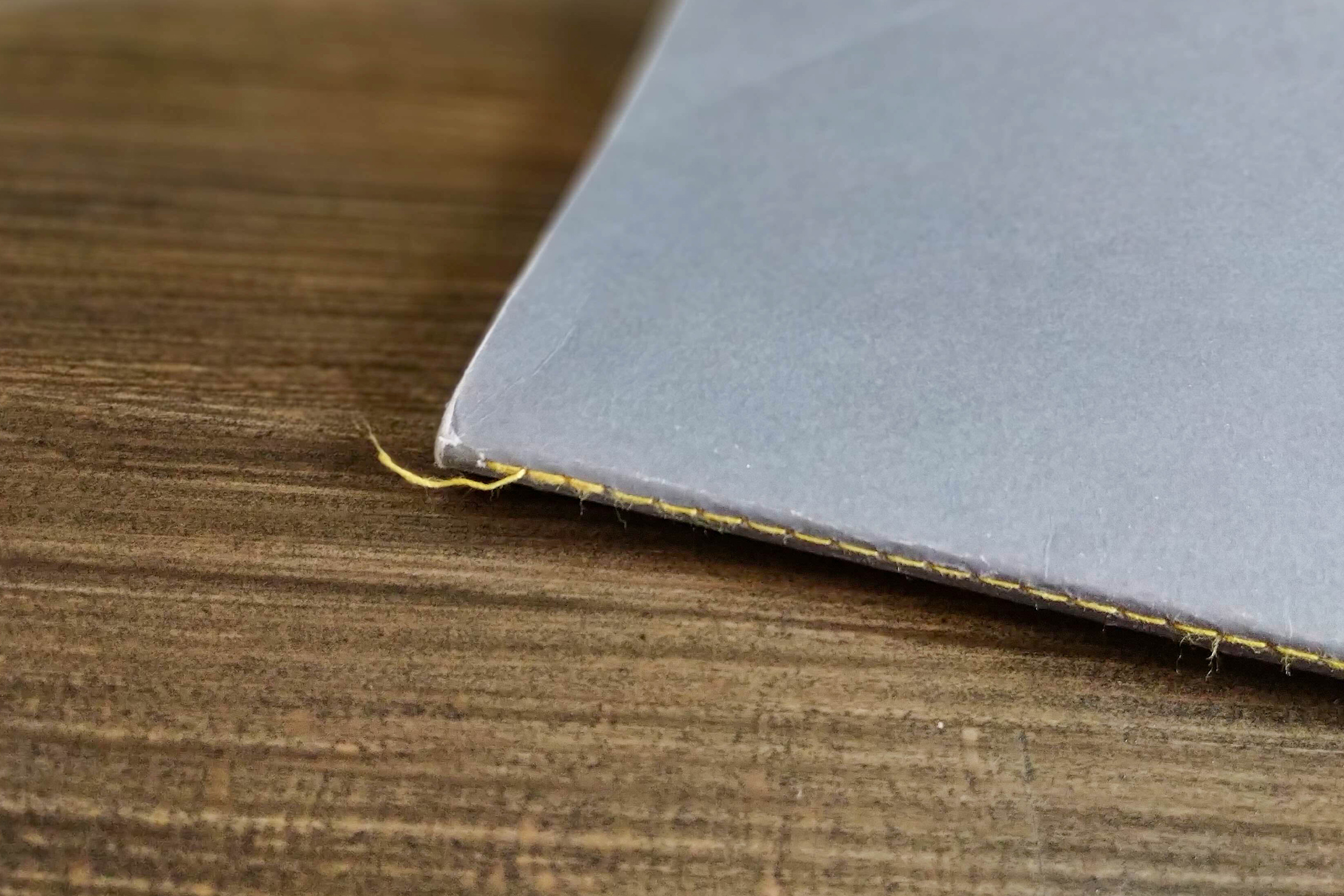 Also, the corners of the softcover are bent up from being tossed in and out of bags. We tend to expect this type of wear from a notebook, but because this thing is so clean-looking, you definitely notice it more than your average notebook. If you're a frequent notetaker, however, the wear and tear may not be a big issue since you'll likely fill it up before any serious damage can be done.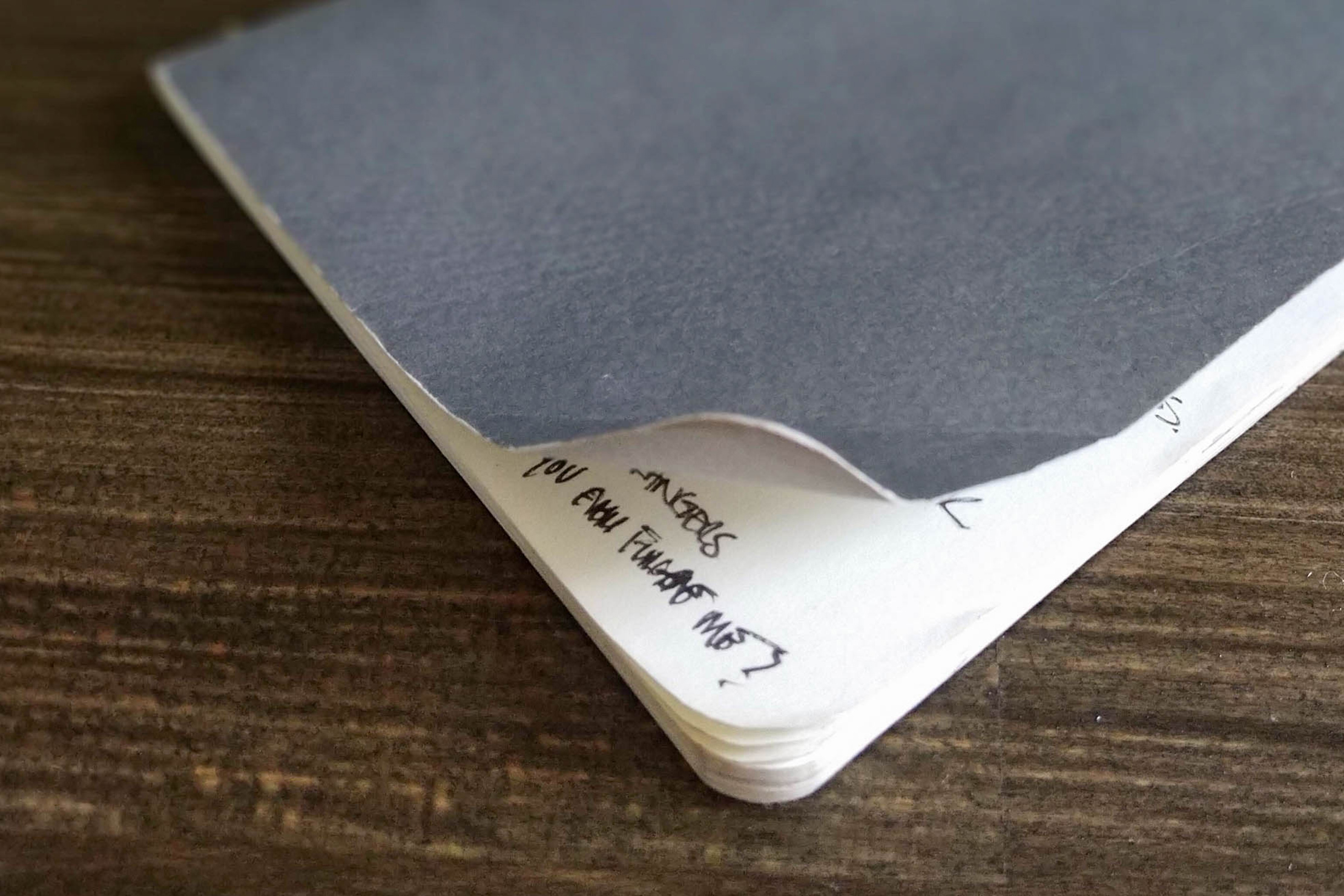 Usage Timeline
Initial Usage
Condition: Excellent
These are pretty lightweight and slim, ideal if you want to travel with a notebook that takes up minimum space and weight
They open flat making them much easier to write in
Available in different sizes and paper styles, so you can find out what works best for you
2 Weeks of Use
Condition: Excellent
The extra hand room and flat lay makes writing a breeze
Luxurious yet functional pages
1 Month of Use
Condition: Excellent
Holding up to daily abuse, with minor crinkles and dents in the cover.
2 Months of Use
Condition: Good
The binding is starting to fray and unravel, the page corners are turning up
Still holds all our notes and doodles
3 Months of Use
Condition: Good
The good news is, the binding has not unraveled any more
The bad news is, the notebook is almost filled up (Which is kind of good news?)
6 Months of Use
Condition: Good
Notebook is full. On to the next one!
Access the Pro Community Discussion
Get your questions about the Baronfig Vanguard Softcover Notebook answered from our team and the Pro Community right here on the page. Plus, join discussions with other members about gear, guides, and more.
Other Productivity & Tech Reviews