What is a capsule wardrobe, and how can it help you while traveling? Maybe you already know what it is, and you're wondering how to build a capsule wardrobe from the ground up. We're here to answer all those questions and more!
Before we dive in, we should mention that there are different definitions of what a capsule wardrobe is, and some people use the term differently for travel than they do for daily use. Using a capsule wardrobe comes down to preference and what works best for you.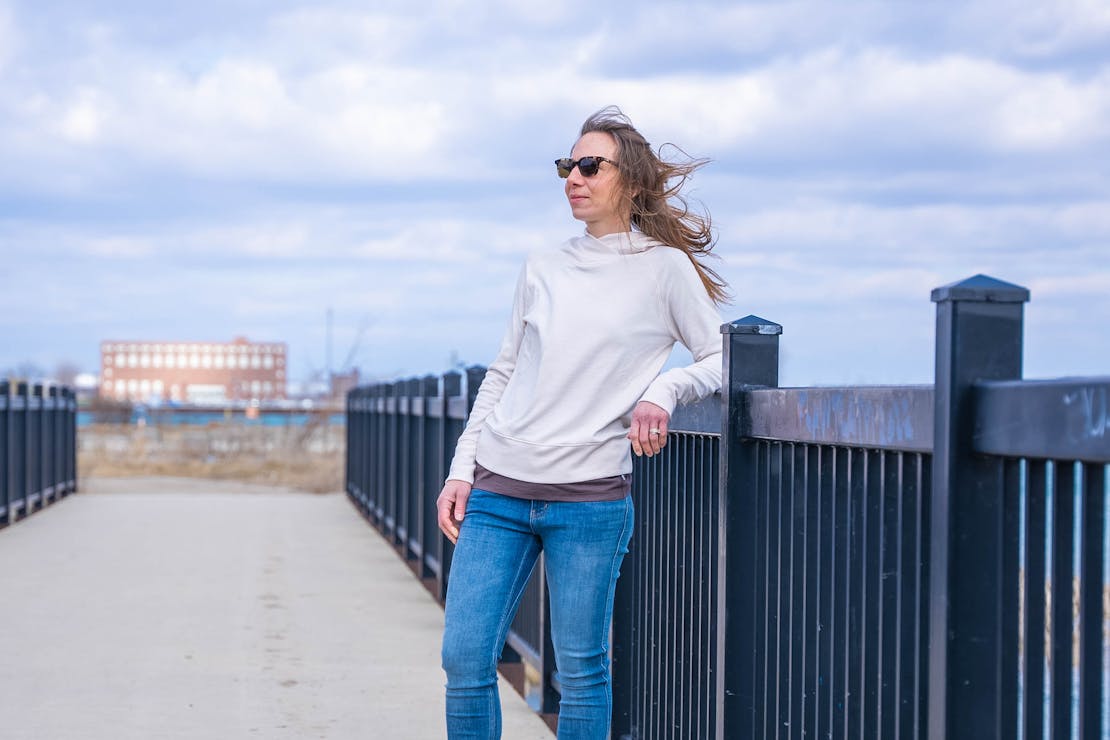 Don't like a specific rule? Break it! Want to bring a shirt you love that's not exactly practical? Do it! The most fun thing about creating a capsule wardrobe is making one that suits your needs perfectly. Let's dive into it!
What is a capsule wardrobe?
A travel capsule wardrobe is a limited but specific set of clothing that can be worn in dozens of configurations. Since all your tops match all your bottoms, you can create seemingly endless outfit combos.
It's like a math problem in school—let's say you have three of each of the following items that all go with each other: shoes, pants, shirts, hats, and jackets. With that alone, you can make 243 unique outfits. That's mathematical magic!

By utilizing a travel capsule wardrobe, you'll save space, weight, and money by only bringing the gear that you need. However, there's definitely an art to making it work, which is where we come in. If you're packing for your next trip and decide to bring a tie-die shirt halfway through, and the rest of your wardrobe doesn't match, you'll have to add a few more things. Before too long, your one bag travel backpack will be as heavy as your aunt's rolling luggage.
When researching a travel capsule wardrobe, many people find themselves overwhelmed by the idea that their outfits must be bland or expensive to work, but that isn't the case. A travel capsule wardrobe is different for every person, and you can personalize it as much as you'd like to, right down to the buttons on the shirts you pack.
Who can benefit from a capsule wardrobe?
This might sound like an exaggeration, but anyone traveling can benefit from a travel capsule wardrobe! This is especially true for digital nomads, one bag travelers, and anyone trying to save space.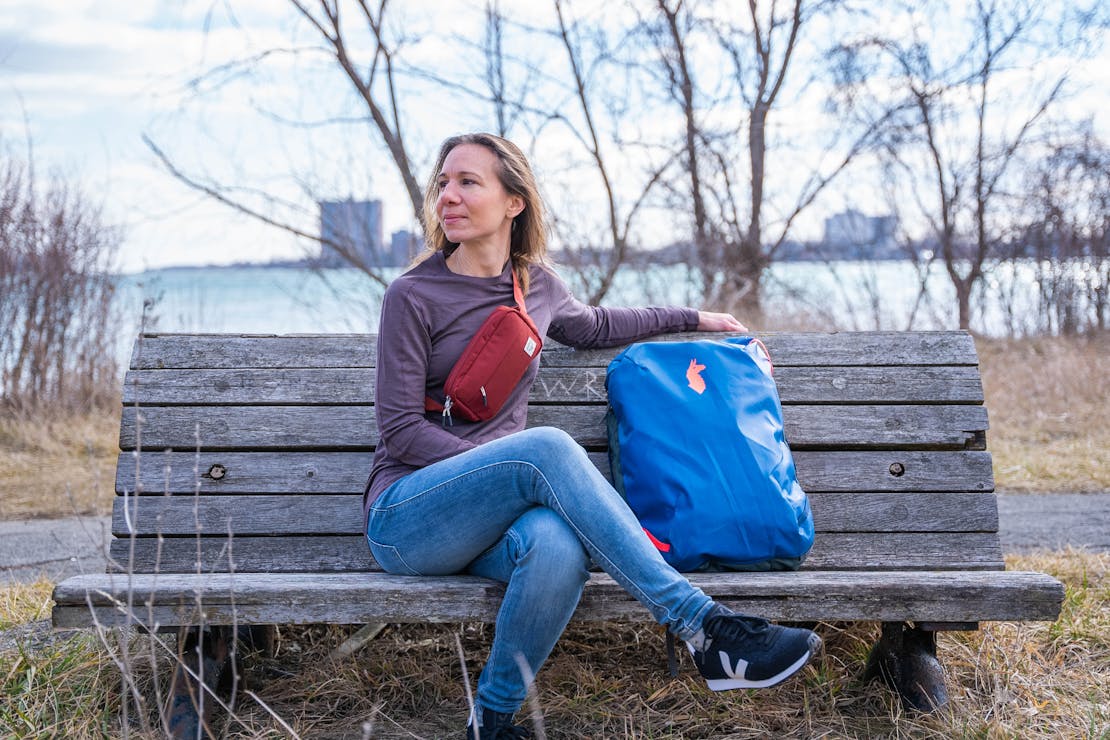 For digital nomads, packing a capsule wardrobe ensures that you're living and working comfortably, look professional on Zoom calls, and are prepared for in-person meetings while on the road. One bag travelers can save space and weight in their pack by bringing more versatile clothing and accessories so they have more space for other gear that takes up more room, like technology.
Traveling with kids is another instance where a capsule wardrobe can come in handy. Loading up gear for two adults and a child or two is daunting, especially if you haven't done it before. However, saving space for your kids' needs is easy if you utilize a capsule wardrobe for both adults. You can also create a combined capsule wardrobe for your children if they're close enough in age and size.

Let's put it like this—do you want more space in your travel backpack? Do you want your bag to be lighter? With a travel capsule wardrobe, you can do that and more.
Where can you take a capsule wardrobe?
This is where things get tricky. You can build a travel capsule wardrobe for any climate, weather, or occasion; however, creating one that spans temperatures can take more work and time to perfect.
If you're going to Florida, Brazil, or Greece, you'll pack warm-weather gear. You'll pack for London, Seattle, or Debundscha with rain in mind. For those who jump from location to location, like a trip across the continent, you have to get smarter with your selections and choose more diverse gear.
Luckily, here at Pack Hacker, we've been around the block a few times. Through layering clothing, choosing materials that breathe and keep you warm, and with packable jackets that you can take anywhere, going from the water to winter is an easy transition.

However, no good thing is always good, and that's true for a travel capsule wardrobe. If you're going to fashion week, you might want extra clothing to ensure the tabloids don't catch you in the same shirt twice.
More realistically, if you're going somewhere without reliable laundry services, using a travel capsule wardrobe can be more challenging. If you only have three shirts on a two-week trip, things might get stinky after a while. Plus, you'll likely run out of underwear. You can get around that by washing your clothing in an external pouch or sink, but only some people are comfortable with or want to do that.
A capsule wardrobe isn't always the best move if you're going on a more rugged adventure. You can choose more durable clothing, but if something happens to one of your three shirts, the rest of the trip will be a rigid rotation between what you have left. It's doable and worth a shot, but these things are worth considering before jumping into a travel capsule wardrobe.
How do you build a capsule wardrobe?
First, decide what climates, events, and situations you want your minimalist wardrobe to cover. You can have multiple capsules for different kinds of trips or one that covers all the bases for the places you like to visit or frequent. You can be as rigorous with these guidelines as you want, but it's essential to ensure that your travel capsule wardrobe isn't so specific that it only works for one trip because that defeats the purpose. Once you get started, we've got a few tips!

We look for a few materials when building a minimalist wardrobe for travel.
Merino wool is durable, breathable, and resists smells, making sense for clothing you wear more than once before washing them. If Merino wool isn't your jam, organic cotton is another great material that's more sustainable, durable, and comfortable.
Linen is another good shout if you're heading somewhere cold because it traps heat and works in moderate climates because it's breathable. Plus, it's better for the environment than synthetic fabrics. Hemp is another favorite for some travelers, considering its durability and natural resistance to mildew. It tends to wrinkle easier than some fabrics, so it's essential to pack smart with packing cubes and other organizers.

If you are going with nylon or polyester, look for recycled materials to try and limit your environmental impact. A capsule wardrobe ensures you can purchase fewer articles of clothing, and buying recycled or repurposed materials further limits your environmental impact.
After you've decided which materials are suitable for you and your skin, you need to determine the color palette of the wardrobe. If you already know what colors you like best, that's great! If you don't, the internet is your friend. After all, it's how you ended up here. You can look up color palettes online to find a jumping-off point and hone it as it grows.
Regarding patterns and colorways, we generally avoid crazy prints and bold colorways. Instead, stick to your color palette and choose one or two accent pieces complimenting that palette. This way, your fun clothing will still go with everything else, so it isn't wasting space.

Due to the nature of a travel capsule wardrobe, layering is essential, so opt for clothing that layers well. Baggy clothing doesn't translate well because it's hard to put one baggy article over another. Form-fitting and slim-cut attire are easier to layer, so long as it isn't too tight.
Also, think about how your clothing interacts. If you bring a sweatshirt with a hood, you don't need a coat with a hood. They'll interfere with each other, and it can be awkward to try and hide one or use two simultaneously.
Don't worry, though—making decisions about your fit will get easier over time. It can be daunting, but once you start the journey, you'll get the hang of what works, what doesn't, and what fits your style.
How many pieces should be in a capsule wardrobe?
Like most questions, the answer depends on how you wear clothing and how you travel. A safe solution is 25—35 articles of clothing, but it may be higher or lower depending on the trip that you're going on. As a frame of reference, we try to keep our Digital Nomad Packing List has between 25 and 30 clothing-related items and accessories. Becoming a digital nomad means packing as light as possible so you can prioritize tech.
If you're not full-time traveling (or if you're just getting the hang of a capsule wardrobe in general), your number of items might be higher than that. And that's okay! It may also increase for cold weather trips or activity-specific adventures, like a hiking or skiing trip. For shorter trips or warm weather destinations, your number of items might be lower, or you may be able to pack more items like tank tops and t-shirts since they pack down smaller.

Some versatile gear selections for your travel capsule wardrobe:
3. Outdoor Research Trail Mix Quarter Zip Pullover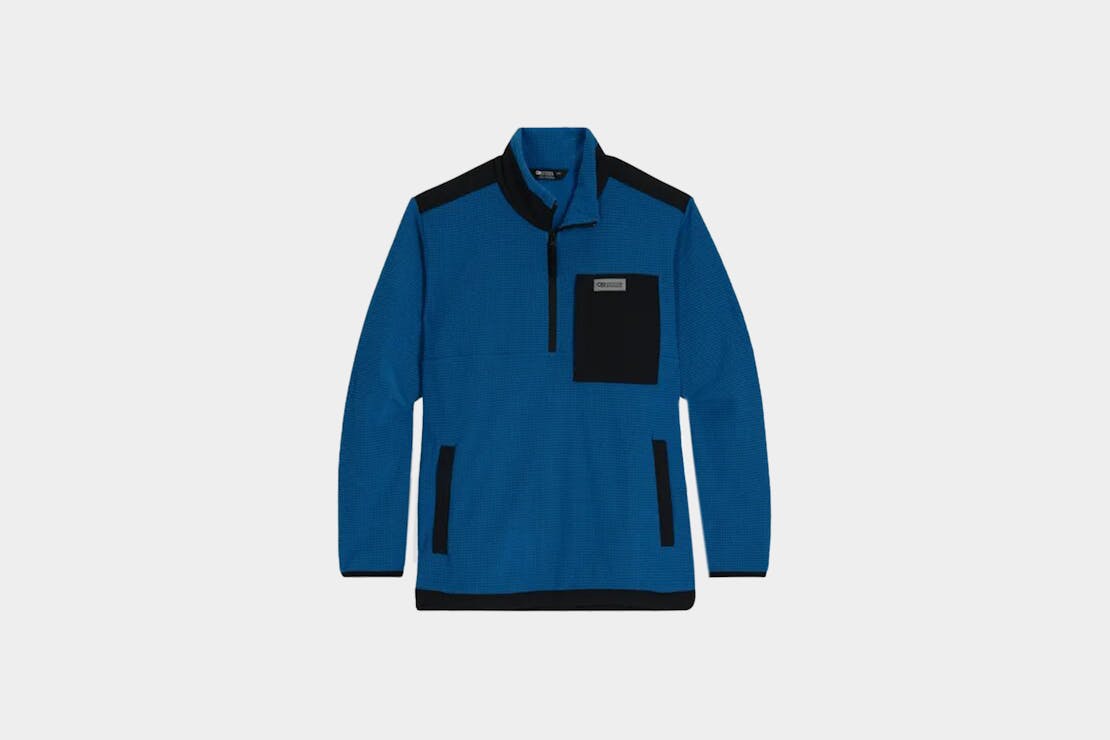 A quarter-zip is excellent for layering clothing and can be dressed up or down. This offering from Outdoor Research is comfortable on a morning run or for drinks at the Country Club. It won't keep you warm in frigid temperatures, but it performs well when combined with other clothing in your travel capsule wardrobe.
See Details & Buying Options
Hopefully, by this point, you're well on your way to putting together your first travel capsule wardrobe! At the least, we hope we helped you learn how to build a capsule wardrobe. Whether you're hoping to one bag travel in the future or want to save space on your next trip, it's time to get to work!