Whether you're going on a trip to a rainy destination like Mawsynram, want to take your phone while swimming, are worried about water ruining your device while cycle commuting, or need a protective shield from seaweed and algae, there are plenty of waterproof phone case models out there. However, with new phone technology, are they superfluous?
The first water-resistant iPhone was introduced in 2016, with the 7 and 7 Plus models having an IP67 rating. Six years later, the iPhone 14 has an IP68 rating, meaning it can survive being submerged in water as deep as 6 meters for 30 minutes. So, why do you need a waterproof iPhone case?
Well, for a few reasons. A waterproof phone case or pouch with an attachment loop makes it easier to hold onto your device in the water using carabiners, a lanyard, or a strap. Plus, iPhones might be waterproof, but they don't float. Many waterproof cases do, so if you drop them in the water, your device won't sink to the bottom of the lake. Lastly, it's nice to have a second layer of protection and be able to take out a dry phone to use or stow in your daypack or sling when you get off the water.
Let's dive into the list.
1. Nite Ize RunOff Waterproof Phone Pouch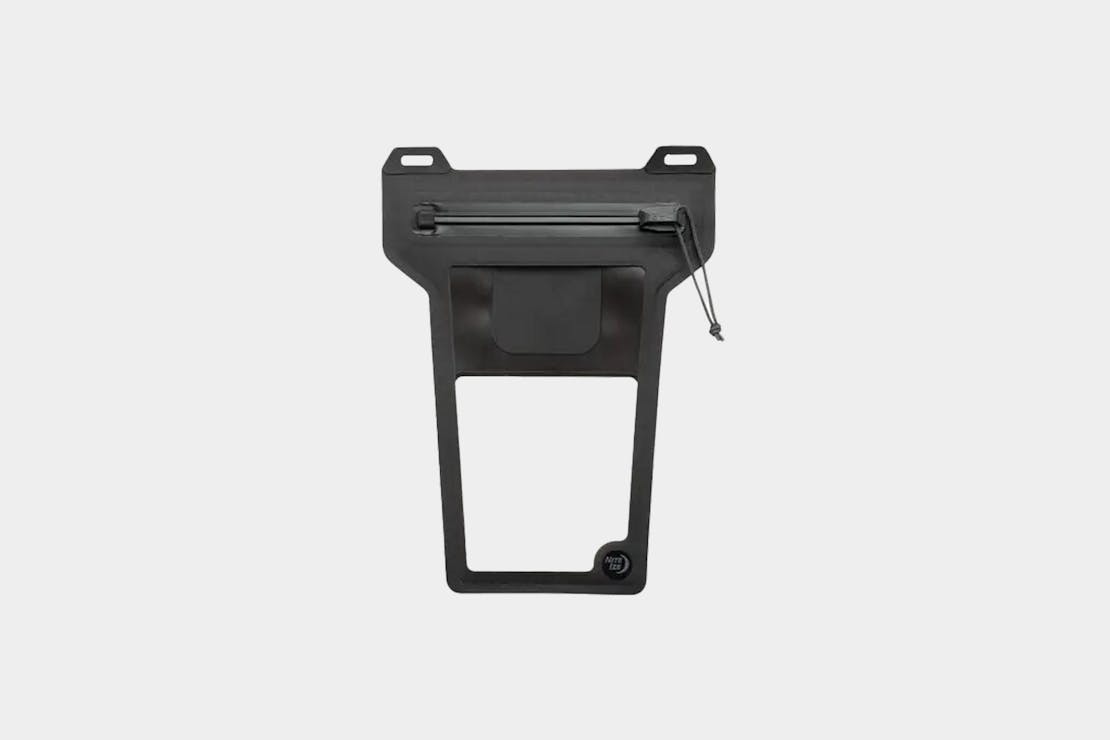 Nite Ize makes numerous waterproof phone cases, pouches, and carriers. It's sort of their thing, so it's a no-brainer that they're included on this list. Their Waterproof Phone Pouch is easy to attach to other gear (or your body), and you can still use your phone while it's inside, including both the front and rear camera.
The TRU Zip can be hard to get used to, but once you've mastered it, this pouch is one of the best waterproof phone case models around. It boasts an IP67 rating, so you don't have to worry about water or mud sneaking through the materials.
The pouch has two eyes on the top, so you can attach it using a carabiner, strap, or the included lanyard. It isn't the nicest neck strap we've ever tested; however, it does the job for most uses.
Why We Like It
It's easy to attach to different clips, straps, and lanyards
Durability is a step above others on this list
What You Should Know
The zipper is tricky to master
Some may not like the industrial feel of the materials
See Details & Buying Options
So there you have it! Some of the best waterproof phone cases, pouches, and bags. Whether you're heading down the river or into the reef, hopefully, you've found your next waterproof phone case. Happy exploring!