Wool & Prince Button-Down Oxford Review
The Wool & Prince Button-Down may be the perfect addition to your travel wardrobe—we've been testing it for three years and have few complaints!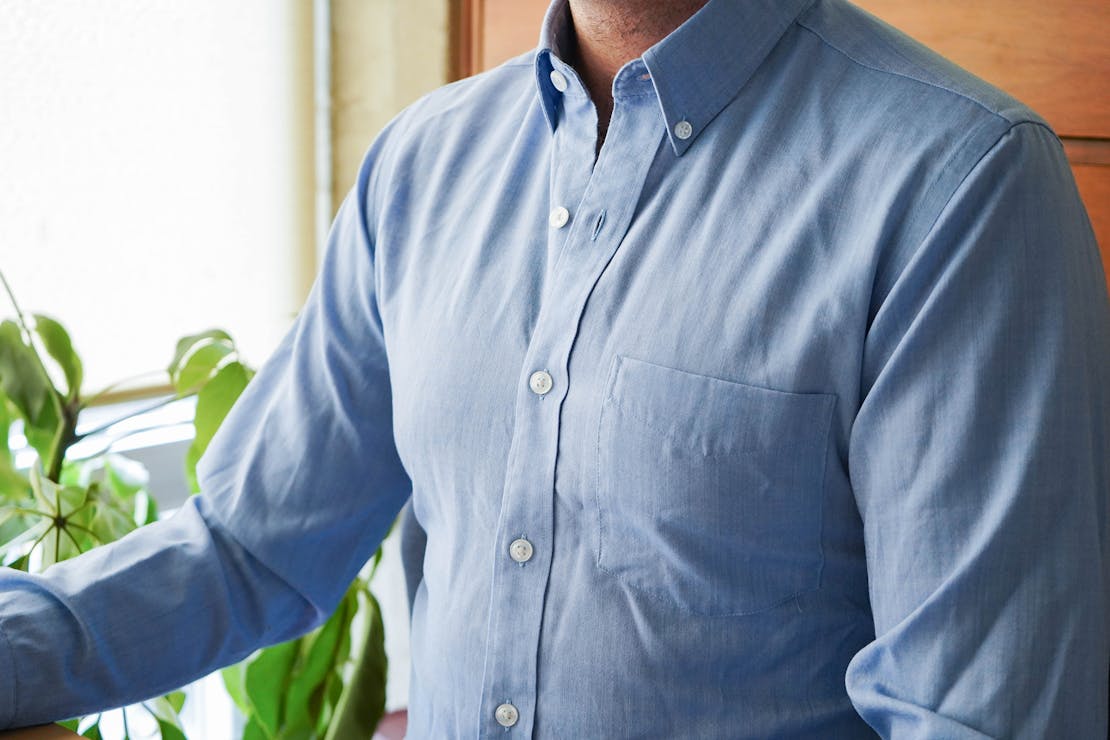 Our Verdict
Unlock the Pro Summary
Save time. Get access to brief summaries of our reviews so you can browse and make decisions more efficiently.
Pros
A button-down with all of those magical Merino wool features
Available in three different fits and a variety of colorways for every style
Craftsmanship is top-notch
Cons
Slightly itchy (compared to most Merino shirts)
Not ideal for hot weather
Smells more "wool-like" when wet compared to other Merino shirts
Recent Pack Hacker Video
Technical Details
Weight (oz)

9.24 oz (261.9 g)

Notable Materials

Merino Wool

Manufacturing Country

South Korea

Warranty Information
Full Review
It's a wonder that any article of clothing can survive two years of full-time travel and all the sweat, inclement weather, and misadventures that come with it. The Wool & Prince Button-Down not only made it out alive, but still looks nearly as good as it did out of the box.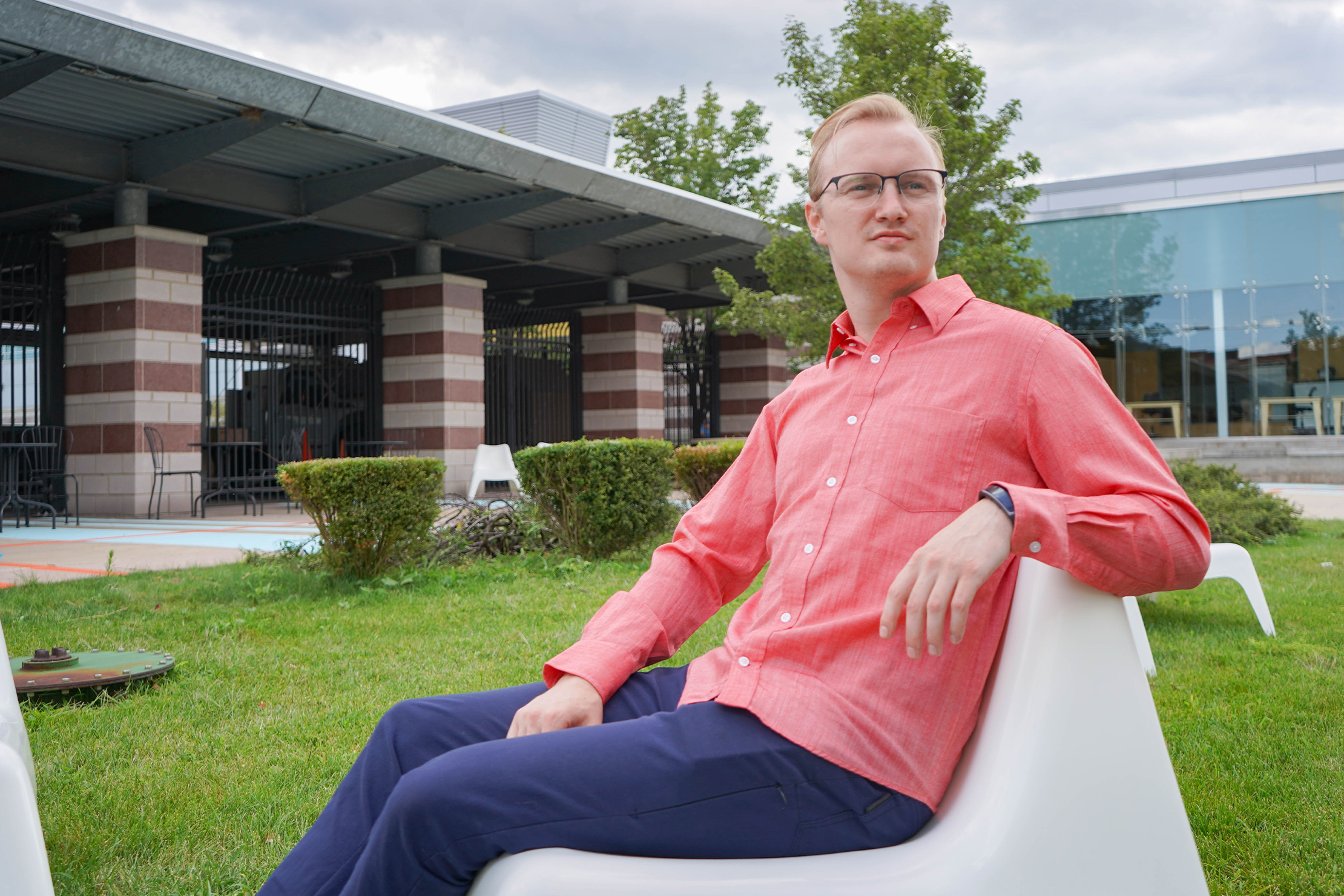 This resilience can be (partially) credited to the fact that we've only washed this shirt a handful of times. And, no, we're not disgusting. The Wool & Prince Button-Down is made from 100% Merino wool, a magical fabric that resists odor and has antimicrobial properties. But we'll talk more about that later. First, let's check out how this thing looks.
Fit, Fabric & Features
The Wool & Prince Button-Down is first and foremost a dress shirt. If you're a fancier breed than we are, you can get away with wearing it with a suit (we can count the number of times we've "suited up" on one hand). It features pearly white buttons, shirttails built for tucking—there is a difference between shirttails built for tucking and shirttails built for hanging loose, just check out the Ministry of Supply Aero Dress Shirt—and impeccable stitching and craftsmanship.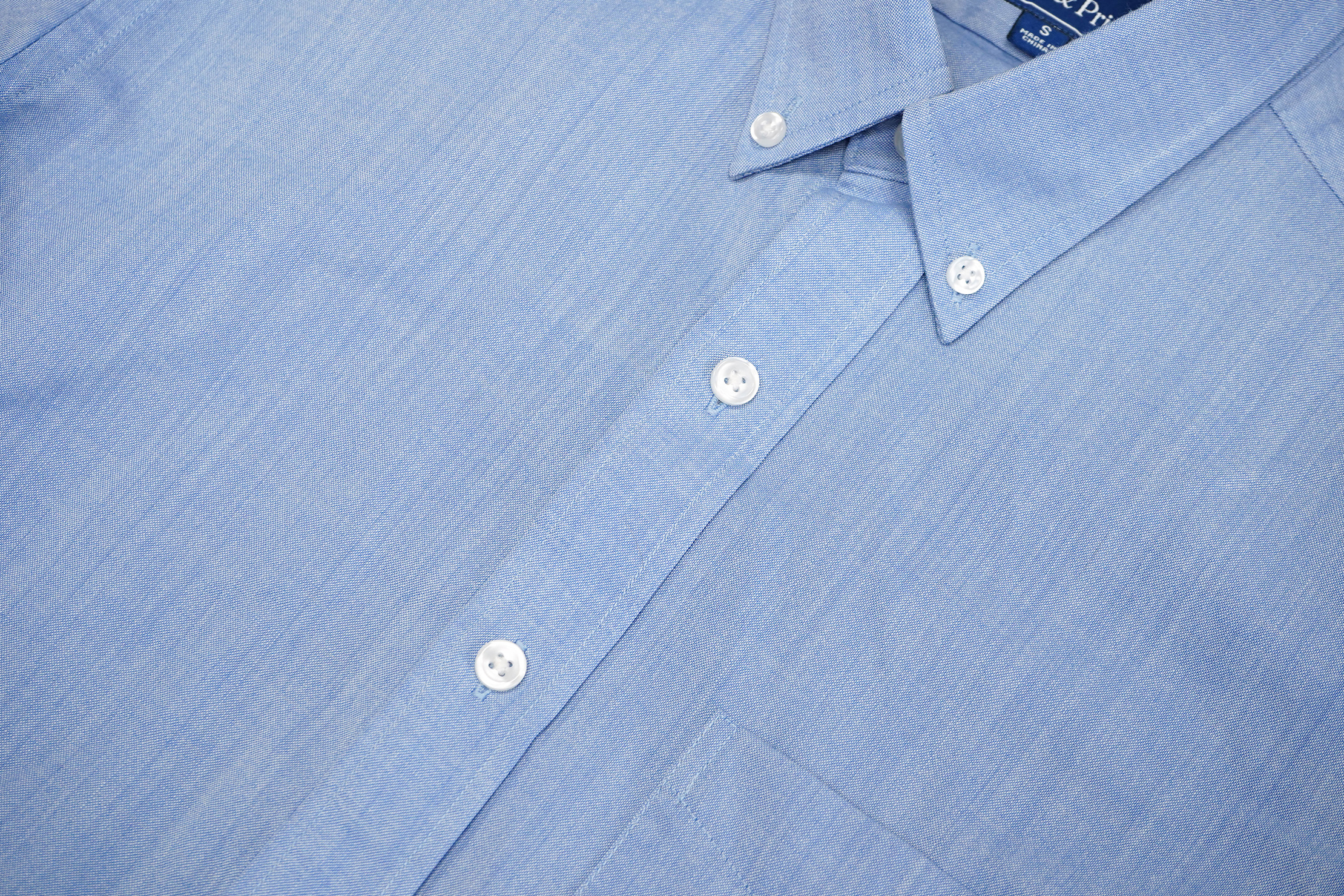 It's also available in a ton of different colorways and prints, so you can find one that matches your coloring and style. We've been testing the blue oxford and peach colorways. We're partial to the blue, but if you're bold, the peach may serve you well. We like how there are options for everyone.
You can also buy the button-down in a slim, regular, or tall fit. We've been testing this shirt for so long that regular fit was the only option when we initially purchased it (weird flex), so that's what we've been working with. The regular fit does wear a bit looser than we'd like (we had to size down), so we appreciate that Wool & Prince now offers something for everyone. Of course, you can always go one step further and get it tailored if the size still isn't just right.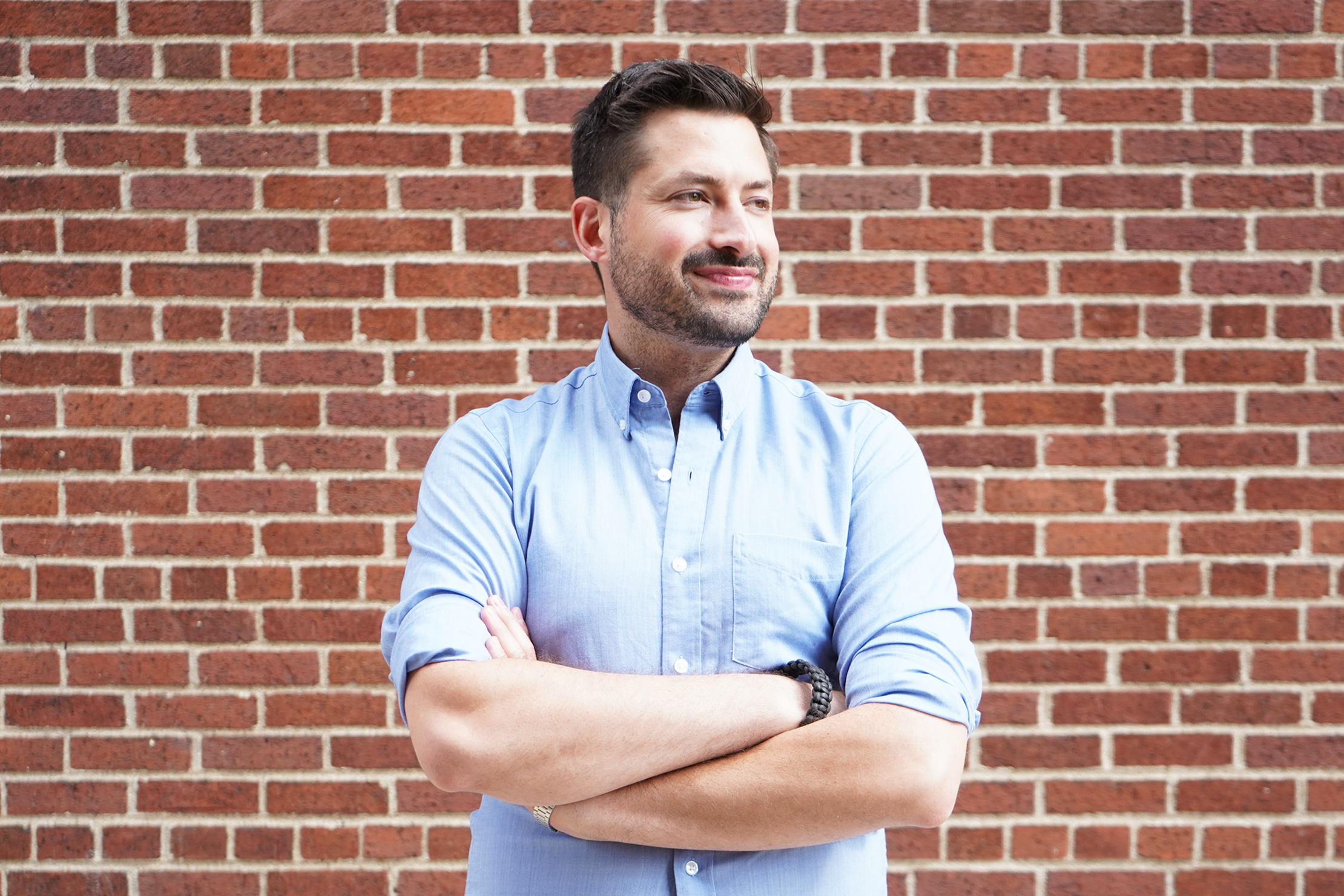 As we already said, this button-down is appropriate for the fancier moments during your travels. It's ideal for nice dinners or meetings with prospective clients but, unlike some other dress shirts, it can also be dressed down. We already mentioned that its curved shirttail is intended to be tucked, but you can get away with wearing it untucked without looking like that guy who doesn't know how to wear dress shirts. Throw on some sneakers, unbutton a button or two, roll up your sleeves and you're good for a night out at even the divey-est of bars.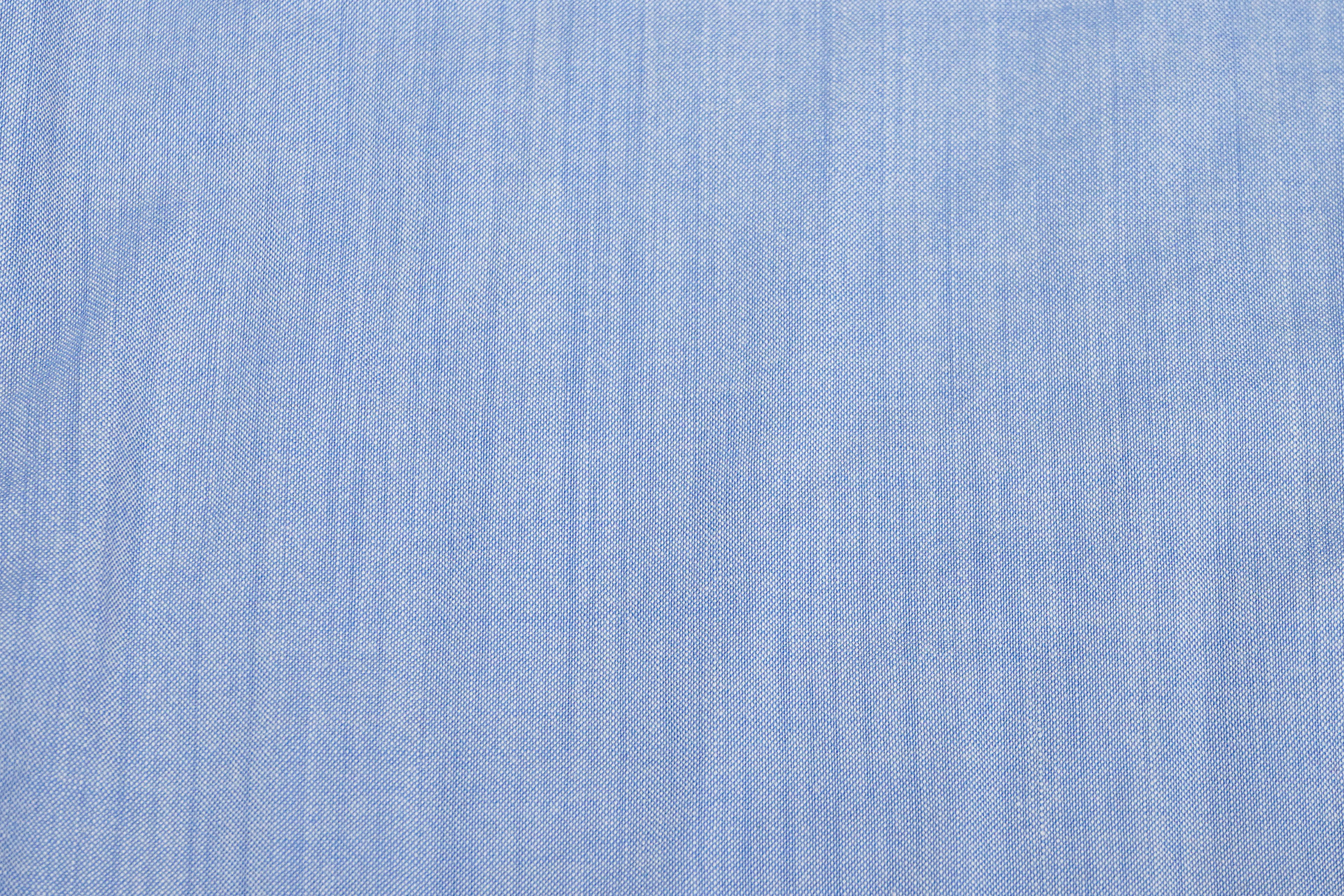 This shirt is made from 18.5-micron worsted Merino wool with a GSM of 130. If the only word you recognized in that sentence was "wool," don't worry, we've got your back.
At its core, all of that means this button-down is durable, breathable, and lightweight, though slightly itchy. If you want a little more of the science, we've broken down the terms in a handy, dandy bulleted list:
GSM stands for grams per square meter and tells you how thick the fabric will be. The higher the GSM, the thicker the fabric. A GSM of 130 means this button-down is lightweight.
Micron describes the diameter of a thread (wool, in this case). The smaller the number, the finer and softer the shirt. At 18.5, this shirt isn't the finest out there (the Outlier AMB Button Up uses 16.5-micron merino wool, for example). It's slightly itchy and coarse, although nothing like "traditional" wool—but we'll take the itch factor in exchange for all the benefits of Merino any day of the week.
Worsted is a specific way of preparing, cleaning, and spinning yarn that makes it tighter and stronger than yarn processed in other ways. (We're simplifying here for brevity's sake. If you'd like to learn more, Google can help you.)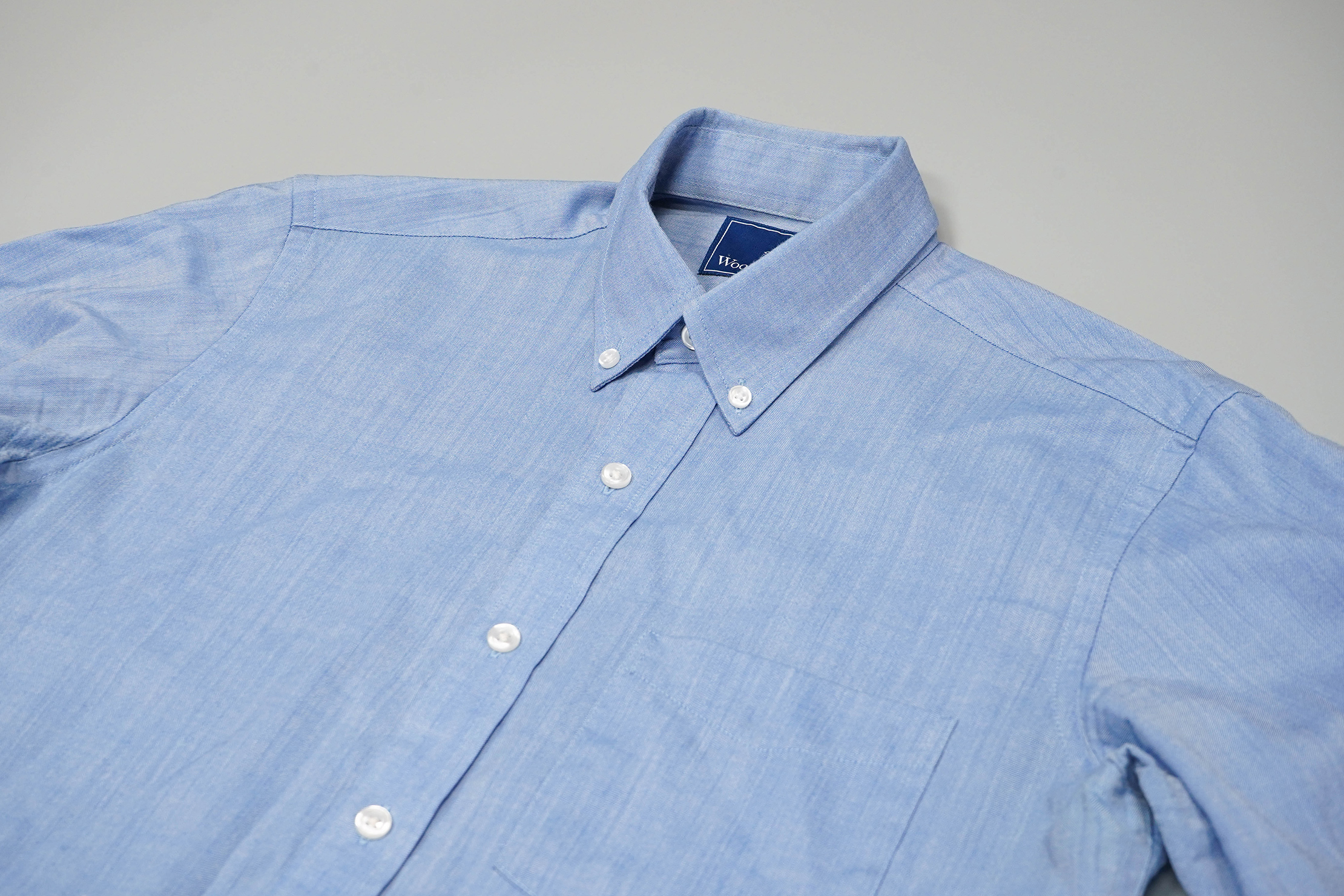 Now, let's talk about Merino wool. We could spend thousands of words waxing poetic about all the features of Merino (oh, wait, we already have), but we'll keep it short today. Essentially, Merino is odor and wrinkle resistant as well as thermoregulating (warm in cool weather and cool in warm weather). Although, considering this is a long-sleeve button-down, you won't want to wear it in a heatwave.
We can't express enough how little we've washed this shirt. And we encourage you to do the same, as washing can be hard on clothing, particularly Merino. The tag claims this button-down is dry-clean only, but we've had no issues washing it ourselves with Granger's Merino Wash on a delicate washer setting. But don't wash it in warm water and definitely don't put it in the dryer!
Also, don't underestimate the power of airing this shirt for a day or two between wears. It'll help with that stink factor.
This button-down does have one interesting quirk—when it gets wet with sweat or water, it can smell like wool. It's a subtle scent and nothing bothersome, but just something to note.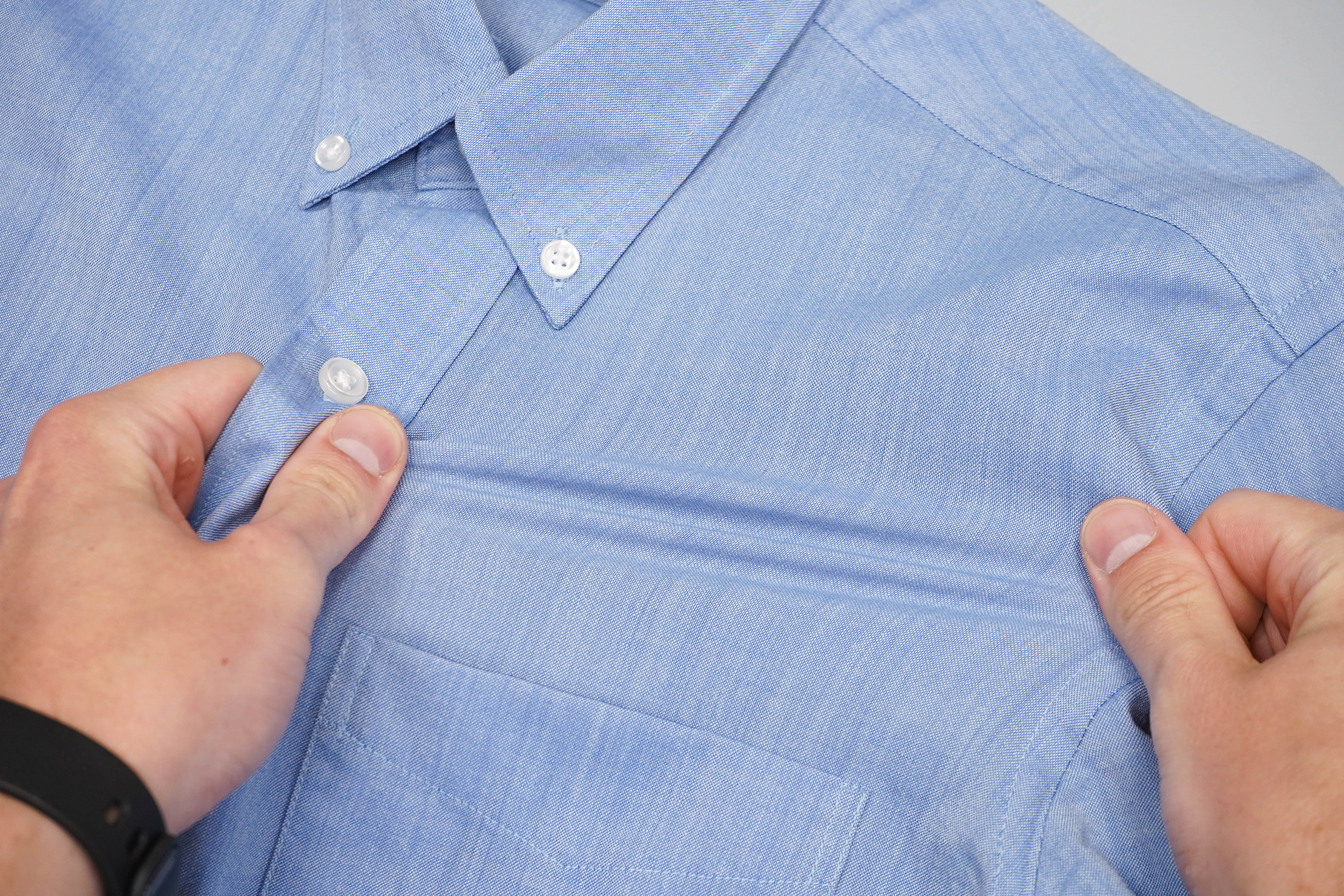 Finally, we have one last not-related-to-Merino feature to discuss—the stretch. We wouldn't call the Wool & Prince Button-Down stretchy, but it has enough give to make it comfortable. And that's all we have to say about that.
Durability & Testing
We've been testing the Wool & Prince Button Down for nearly three years, including two years of full-time travel. And, as we said at the beginning of this review, it's held up suspiciously well. We've spotted some loose threads along the shirttails and sleeves, but that's it. So, our hats off to the folks at Wool & Prince for infusing some type of magic into the weave (we assume). Some other reviews have noted discoloration along the collar, but we haven't had the same issue. At least, not yet.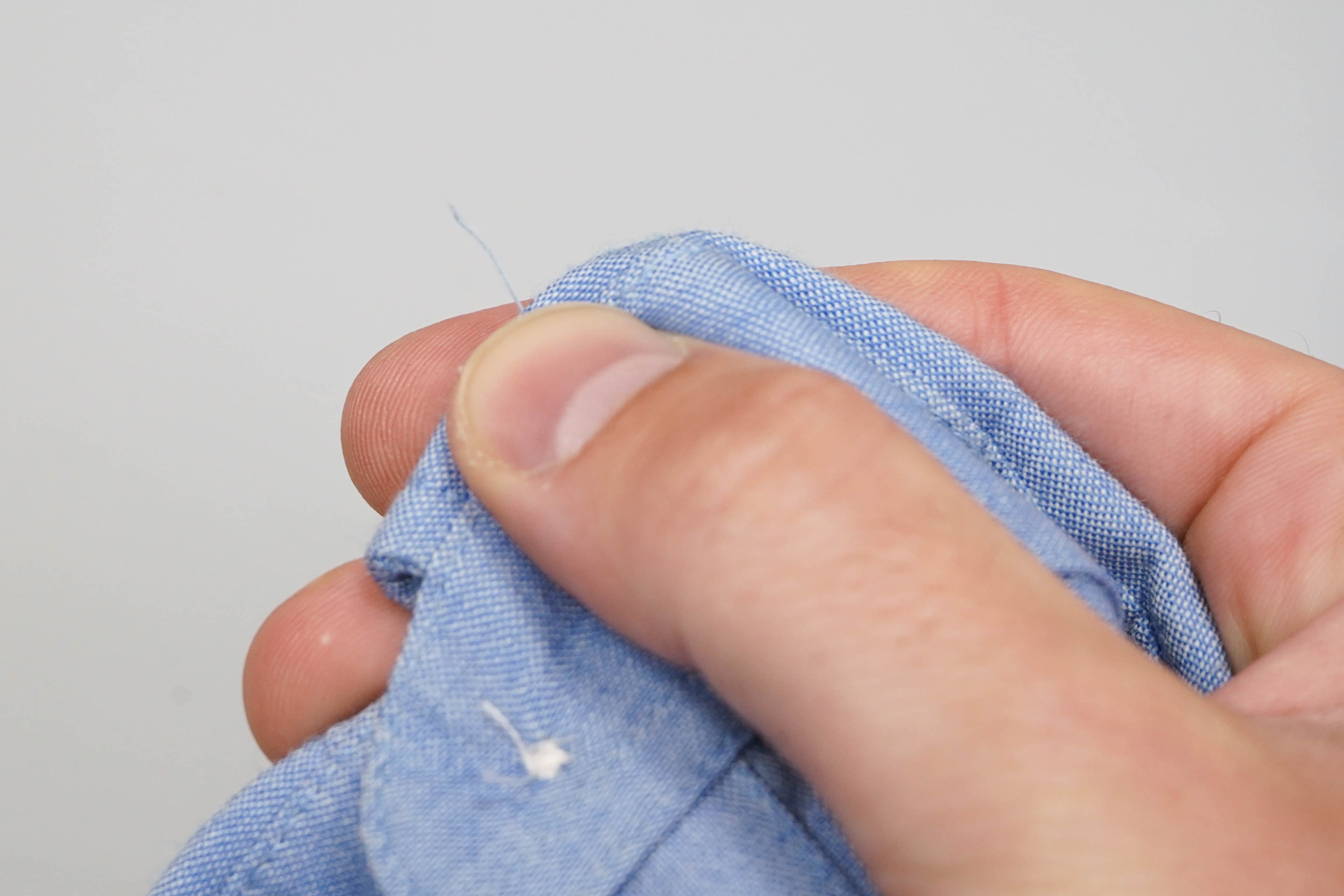 Overall, we highly recommend this shirt for all you digital nomads and road warriors who want to look good and smell nice without much effort.
Usage Timeline
Initial Usage
Condition: Excellent
Solid shirt for travel since it doesn't require much washing.
Takes a bit of getting used to, slight itch compared to Merino Tees and stiffer wear than a cotton oxford.
1 Month of Use
Condition: Excellent
Had to get the blue oxford colorway—just couldn't pull off that peach!
2 Months of Use
Condition: Excellent
The shirt is a bit itchier than other Merino wool garments we've worn, but nothing terrible
3 Months of Use
Condition: Excellent
6 Months of Use
Condition: Excellent
Still looks nice. We've found it works best if you let the shirt rest between wears (especially if sweat has been involved)
9 Months of Use
Condition: Excellent
Still looking great. We could probably count how many times we've washed this shirt on one hand.
1 Year of Use
Condition: Good
We've noticed a few loose threads, but that's to be expected.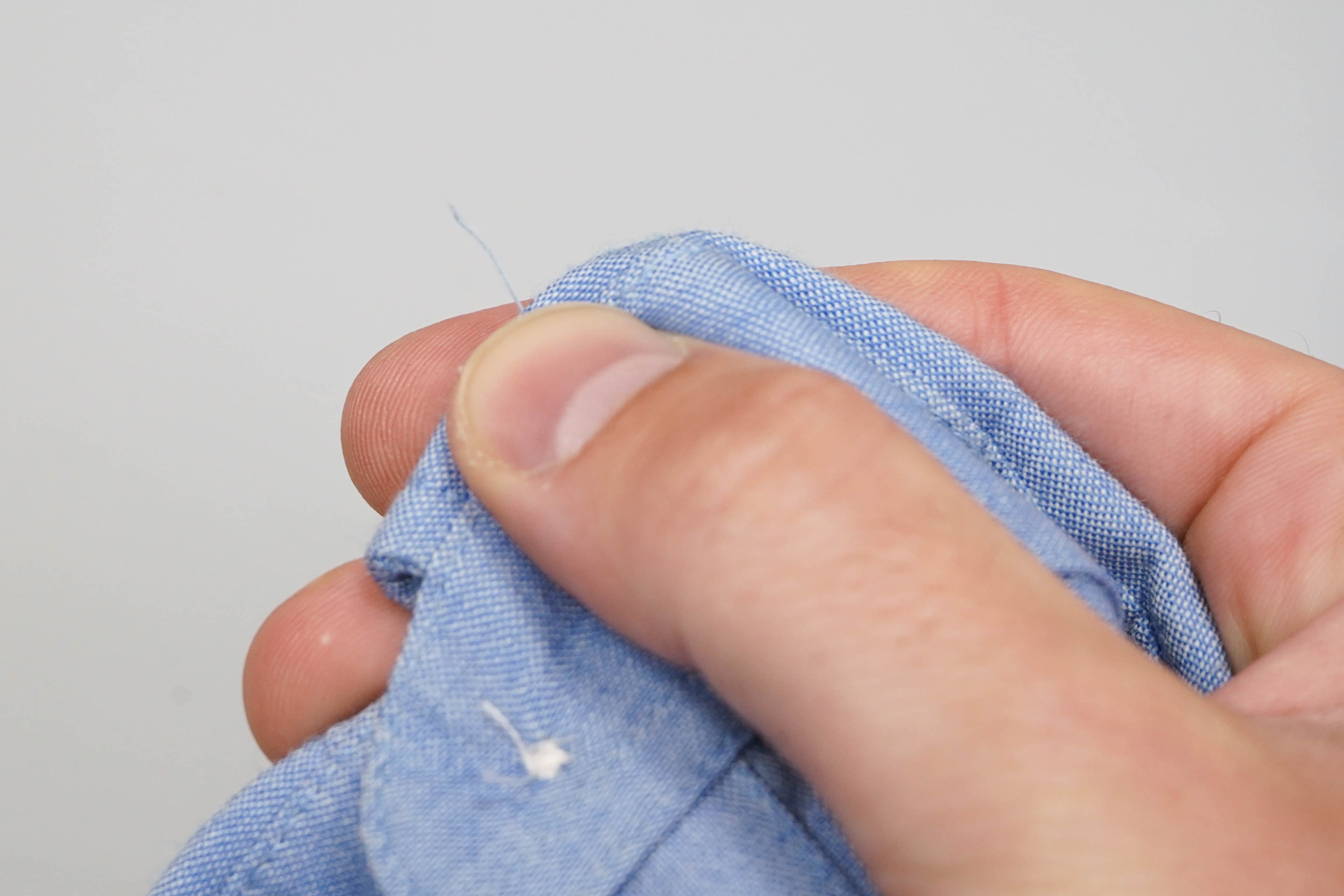 1.5 Years of Use
Condition: Good
2 Years of Use
Condition: Good
3 Years of Use
Condition: Good
Everything is still in tip-top shape. Merino is the best!
Access the Pro Community Discussion
Get your questions about the Wool & Prince Button-Down Oxford answered from our team and the Pro Community right here on the page. Plus, join discussions with other members about gear, guides, and more.
Other Clothing & Accessories Reviews