Outlier Albini Merino Broadcloth Button Up (AMB) Review
The Outlier AMB Button Up is a sleek, classy shirt with all the magical features of Merino wool—including odor and wrinkle resistance. Just make sure to take care of it!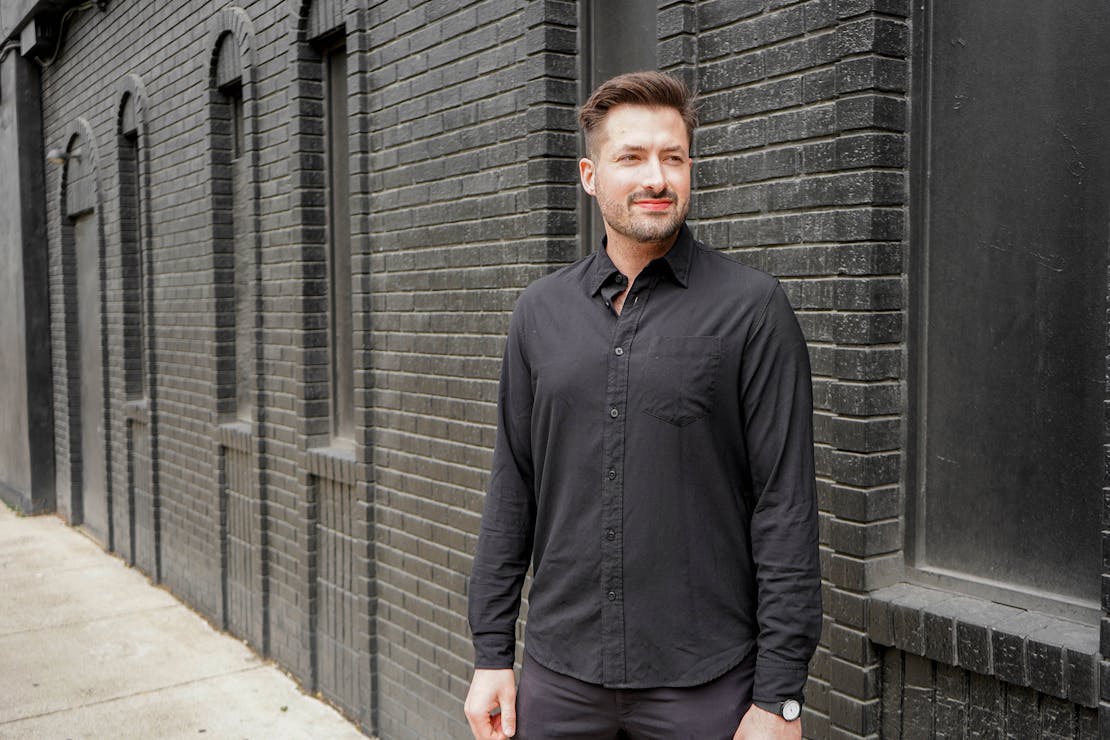 Our Verdict
Unlock the Pro Summary
Save time. Get access to brief summaries of our reviews so you can browse and make decisions more efficiently.
Pros
Great for hot and cold weather
Looks and feels slick
A button-up with all those magical Merino wool properties
Cons
Need to adhere to careful care instructions
Not available in a wide variety of colors
Darker colorways can get hot while in the sun
Recent Pack Hacker Video
Technical Details
Grams Per Square Meter

130gsm

Weight (oz)

7.8 oz (221.1 g)

Medium

Notable Materials

Merino Wool

Manufacturing Country

Portugal

Warranty Information
Full Review
It took seven years—and numerous failed attempts—for Outlier to produce its Albini Merino Broadcloth (AMB) Button Up. Much like NASA and the Apollo 11 mission to the moon, the folks at Outlier had to do what had never been done before. In their case, it meant finding a way to use Merino wool in a broadcloth-style shirt.
Okay, maybe creating a new fabric isn't quite as monumental as walking on the moon, but it's still a pretty impressive feat. We always give credit to companies that push the boundaries and take risks—especially when said risks work out.
And, let us tell you, the AMB Button Up has worked out. How you may ask? Well, read on.
Material & Aesthetic
Outlier has a history of using Merino wool, and the exciting part of this Button Up is that the magic of Merino has been put into a woven, button-up shirt. Seems simple, right? Apparently not.
Merging Merino wool and Italian shirting tradition to make a 16.5 micron Merino broadcloth took Outlier years. (Quick aside: A micron describes the diameter of a wool fiber and the smaller the number, the finer and softer the shirt. At 16.5, you bet this shirt is pretty dang soft.) To get there, they partnered with Albini Group, an Italian fabrics company—and the results are fantastic. The Button Up not only looks slick, but feels soft and light with a GSM of 130. GSM, which stands for grams per square meter, basically tells you how thick a piece of fabric will be—the higher GSM of the same fabric, the thicker the material.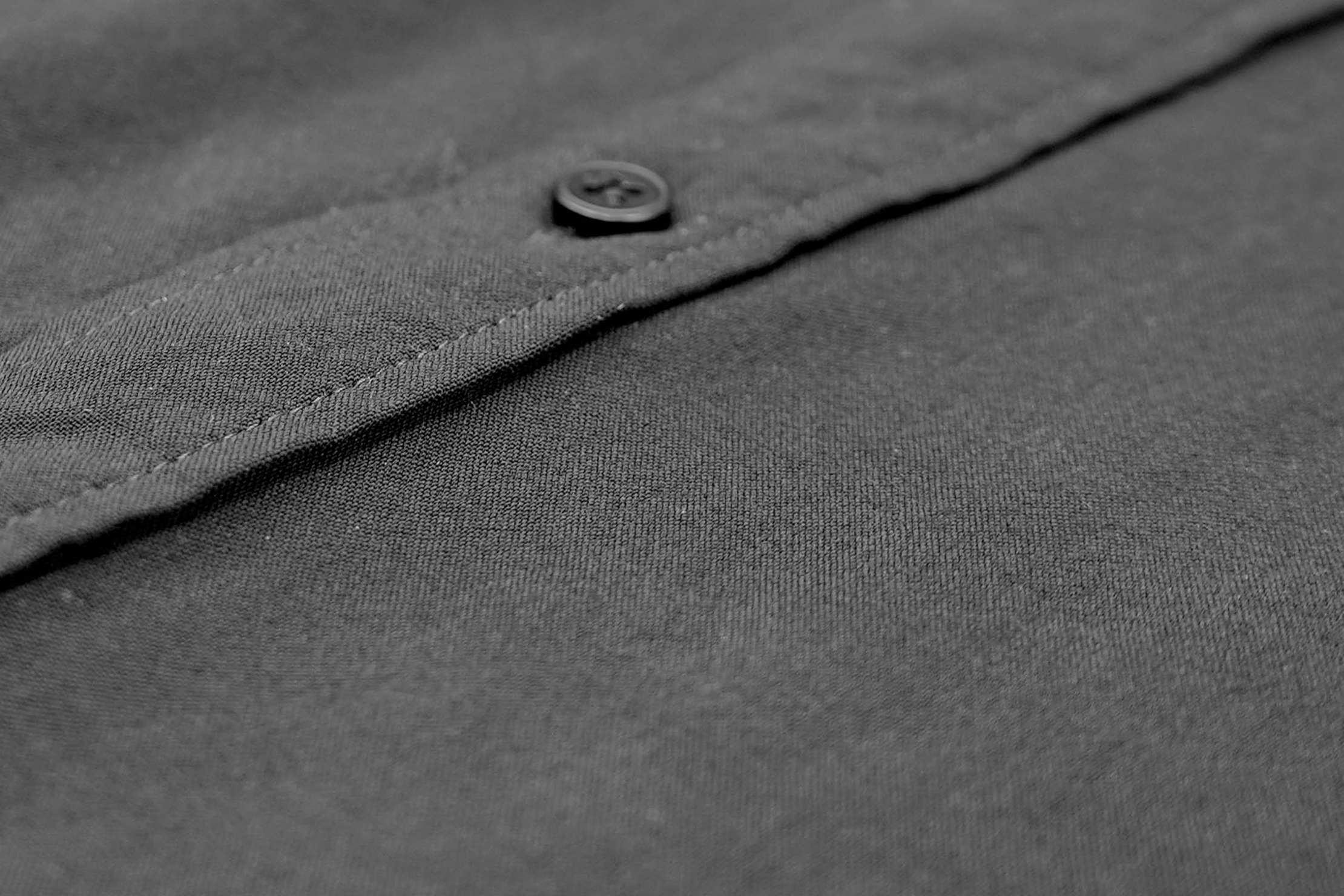 At 130GSM, this shirt is super lightweight (to give you some perspective, usually Merino wool has a GSM between 160 and 200). But it still has great durability, which we'll dive into later.
And we just need to get one thing out of the way real quick, which is that we're pretty big fans of Merino wool here. So much so, in fact, that we wrote an entire guide about the stuff. Merino is wrinkle and odor resistant, and thermoregulating (a fancy way of saying keeps you cool in the heat and warm in the cold, and a great word to whip out at dinner parties). So, if you notice us swooning over Merino wool in this review, that's why.
We've been testing the Button Up in black, but it's also available in Midblue, Olivedrab, and Bluegray. While the Merino fabric means this shirt is great for both warm and cool weather, a huge plus for travel, the darker colors tend to wear hotter in the sun.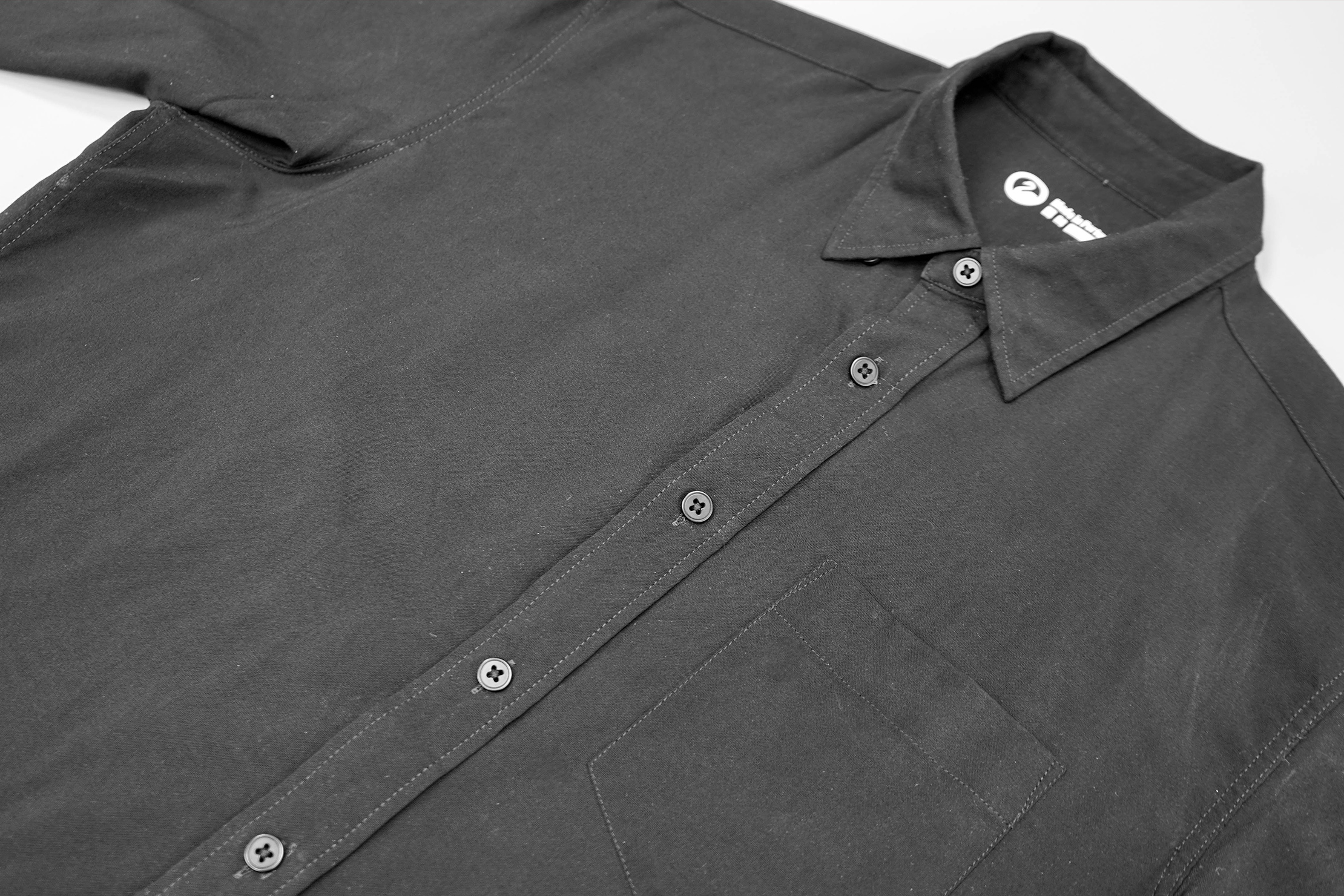 Right off the bat, you'll notice this shirt has a professional aesthetic. It's for everyone who wants all the benefits of Outlier's Ultrafine Merino T-shirt, but doesn't want to be stuck in a t-shirt seven days a week. And, unlike traditional button-up shirts, the AMB Button Up also doesn't feel stiff while you're wearing it. The shirt drapes nicely for a clean, classy look.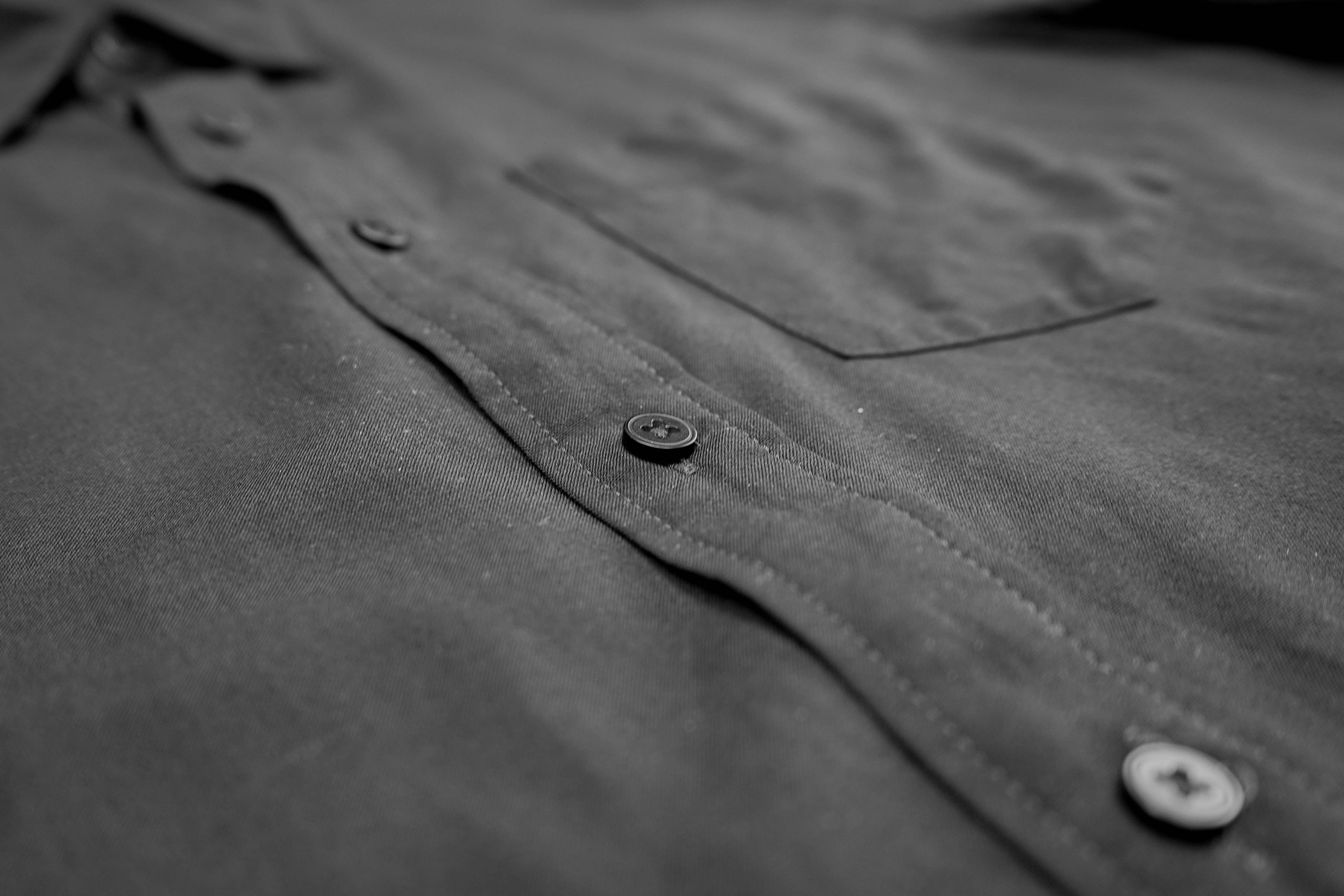 If there's one thing we've found with this shirt, it's that the magic truly lies in the details. The buttons—custom-made in Italy—feel luxe, and we've been loving how slick the Button Up looks with black buttons against the black fabric. There's an additional button beneath the collar, making it possible to attach the collar to the shirt—perfect when you're feeling fancy or it's a really windy day (#practicalfashion).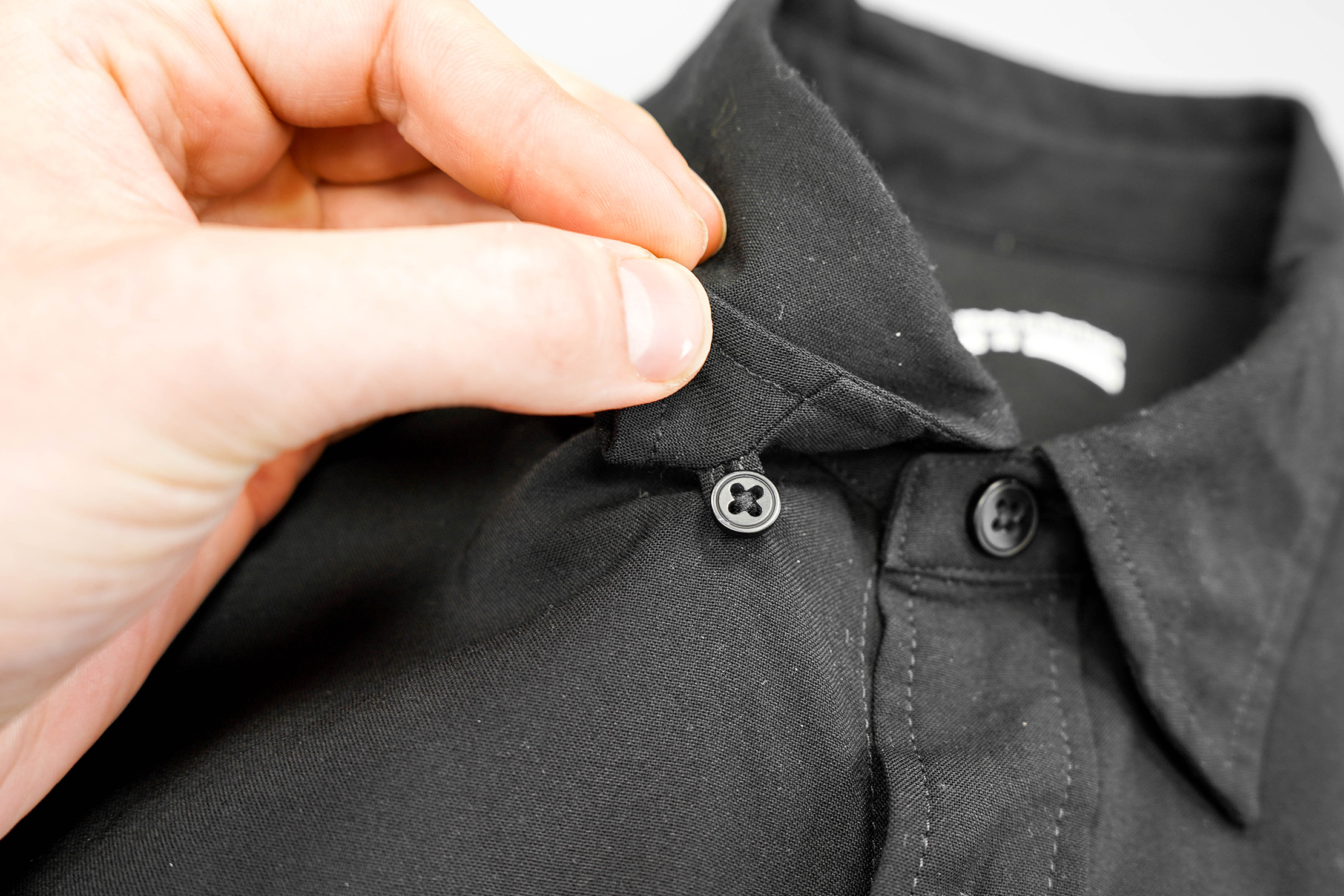 Additionally, the simple stitching throughout looks elegant and the cut of the shirt contributes to that drapey aesthetic we mentioned earlier. There's also a single pleat on the sleeve for one last touch of classiness.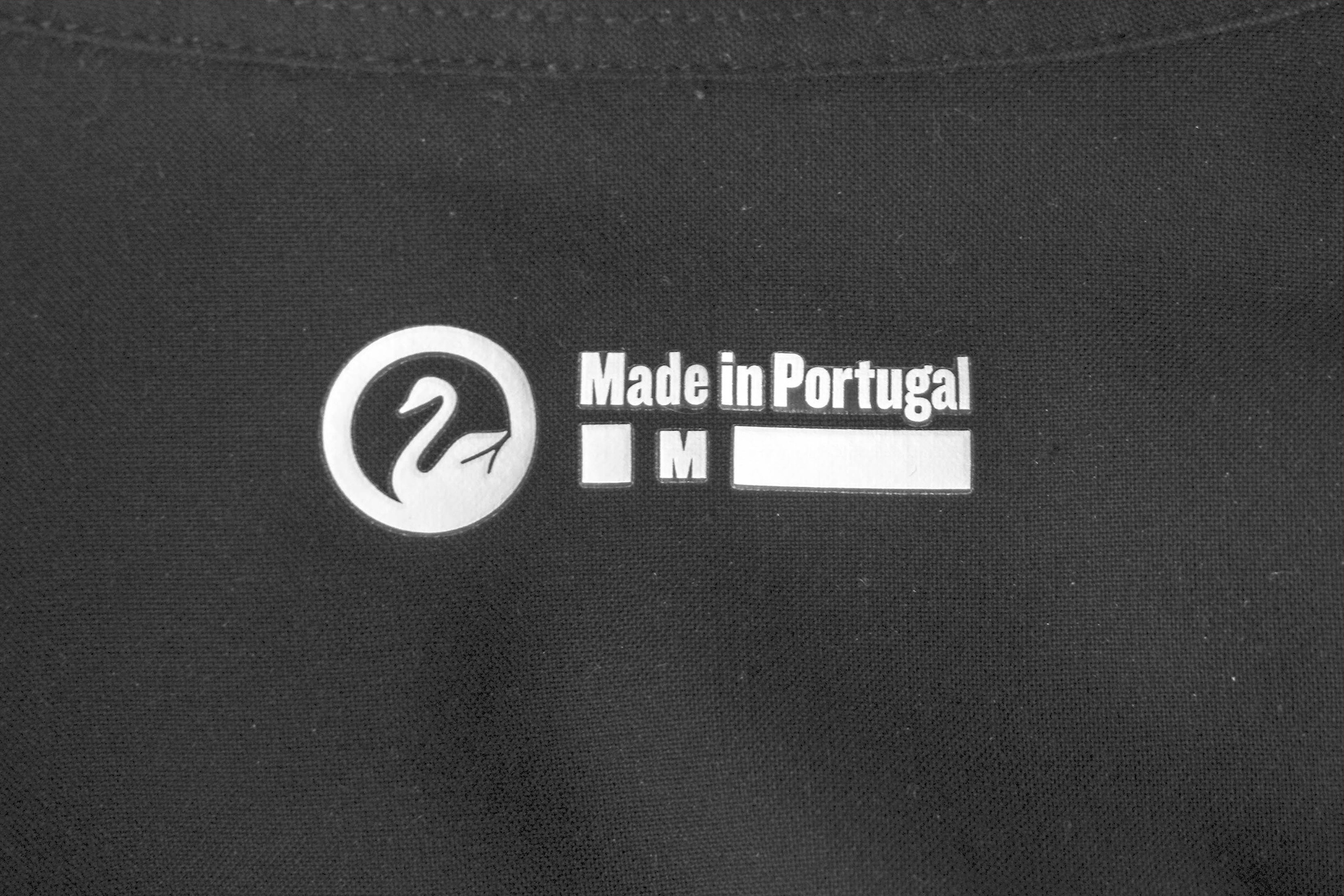 One last detail of note: the tag hasn't washed out over four months of testing. Yes, it's a small detail, but like we said—the magic is in the details. We've noticed Outlier's long-lasting tags in their other products as well and will continue to praise them for it. How many times have you had a tag stay fresh after four months of use? (Never. That's how many times.)
Durability & Testing
At the time of this review, we've been testing the AMB Button Up for four months in Porto, Portugal and Detroit, Michigan. It looks solid and we have nothing major to report at this time.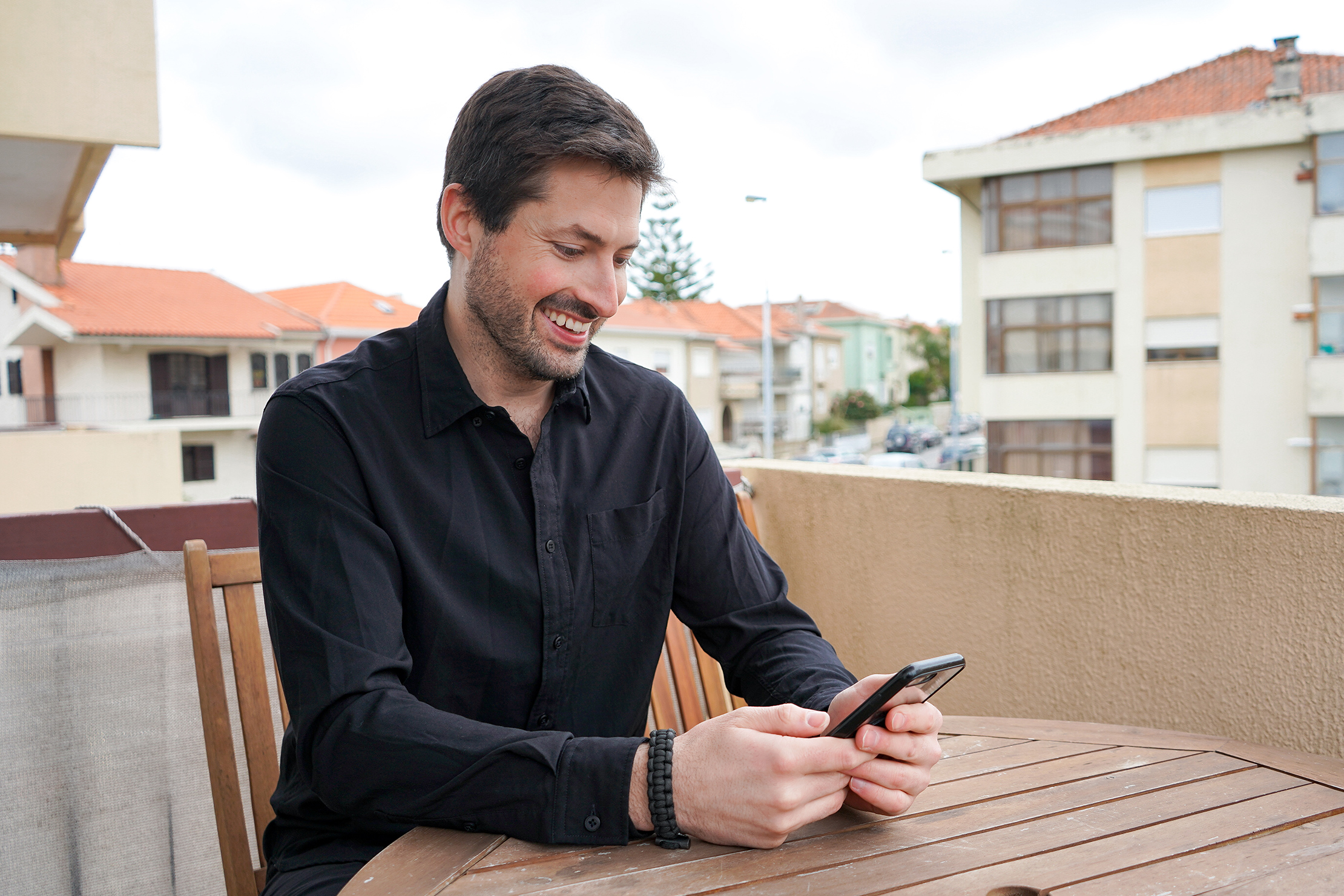 However, you do need to follow careful care instructions. Make sure you hand wash the shirt in cold water and always dry it flat (you can get away with air drying it on a hanger, but flat is better when it comes to Merino). Never dry this shirt (or any Merino products) in a machine!
If you do choose to wash it in a machine, might we suggest Granger's Merino Wash? And make sure you're careful with what you stick in the washer with it, because it will attract lint from your linty-er fabrics.
As long as you can handle that, you'll be good to go.
Usage Timeline
Initial Usage
Condition: Excellent
Very soft for a button down.
Modern fit, even with the flowy fabric.
We always love the magical properties of Merino wool on the road.
2 Weeks of Use
Condition: Excellent
Looks great—really impressed with the quality of the fabric.
1 Month of Use
Condition: Excellent
After a trip to the washing machine with some towels, the shirt is looking pretty linty. Luckily, it's easy to wipe off. We'll be more careful going forward.
2 Months of Use
Condition: Excellent
Digging how it sleek it still looks.
3 Months of Use
Condition: Excellent
Access the Pro Community Discussion
Get your questions about the Outlier Albini Merino Broadcloth Button Up (AMB) answered from our team and the Pro Community right here on the page. Plus, join discussions with other members about gear, guides, and more.
Other Clothing & Accessories Reviews