Ministry of Supply Aero Dress Shirt Review
A dress shirt with the benefits of activewear, Ministry of Supply's Aero Dress Shirt is ideal for professionals—we just wish it was more odor-resistant.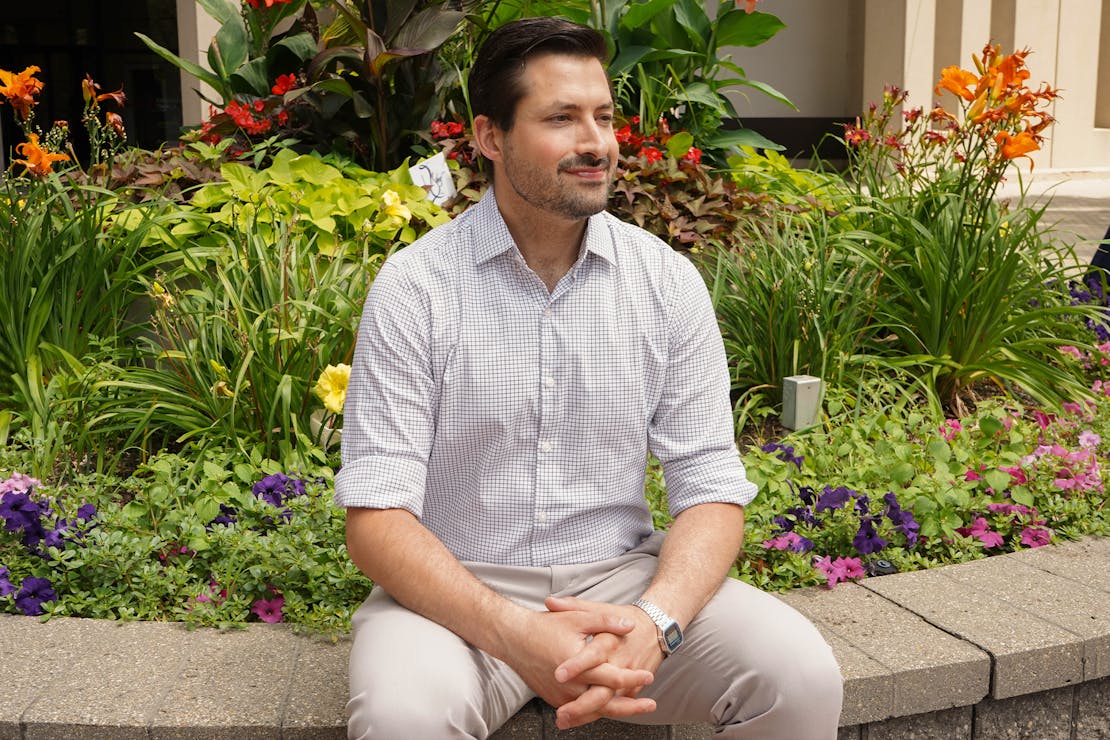 Our Verdict
Unlock the Pro Summary
Save time. Get access to brief summaries of our reviews so you can browse and make decisions more efficiently.
Pros
Wide variety of colorways, patterns, and fits
Requires less maintenance than a traditional dress shirt
Wrinkle and odor resistance
Cons
2-way stretch isn't as much stretch as we would've liked to see
Not as odor-resistant as some other fabrics on the market
Can't be worn untucked
Recent Pack Hacker Video
Technical Details
Notable Materials

Nylon, Polyester

Manufacturing Country

China

Warranty Information
Full Review
The founders of Ministry of Supply, Aman and Gihan, started the company with a single mission: to make business-wear not suck.
They were tired of all the ironing, dry cleaning, and sweating that goes hand-in-hand with owning sophisticated, office-ready clothing. So they tinkered with materials engineered by NASA (seriously), named the company Ministry of Supply based on the former British Spy, Charles Fraser-Smith, whose cover is the company's namesake, and worked some magic.
And the results have, for the most part, been fantastic.
If you're a digital nomad or frequently travel for business, Ministry of Supply should be on your radar. They even have an extensive line of women's clothing, which is rare in this realm!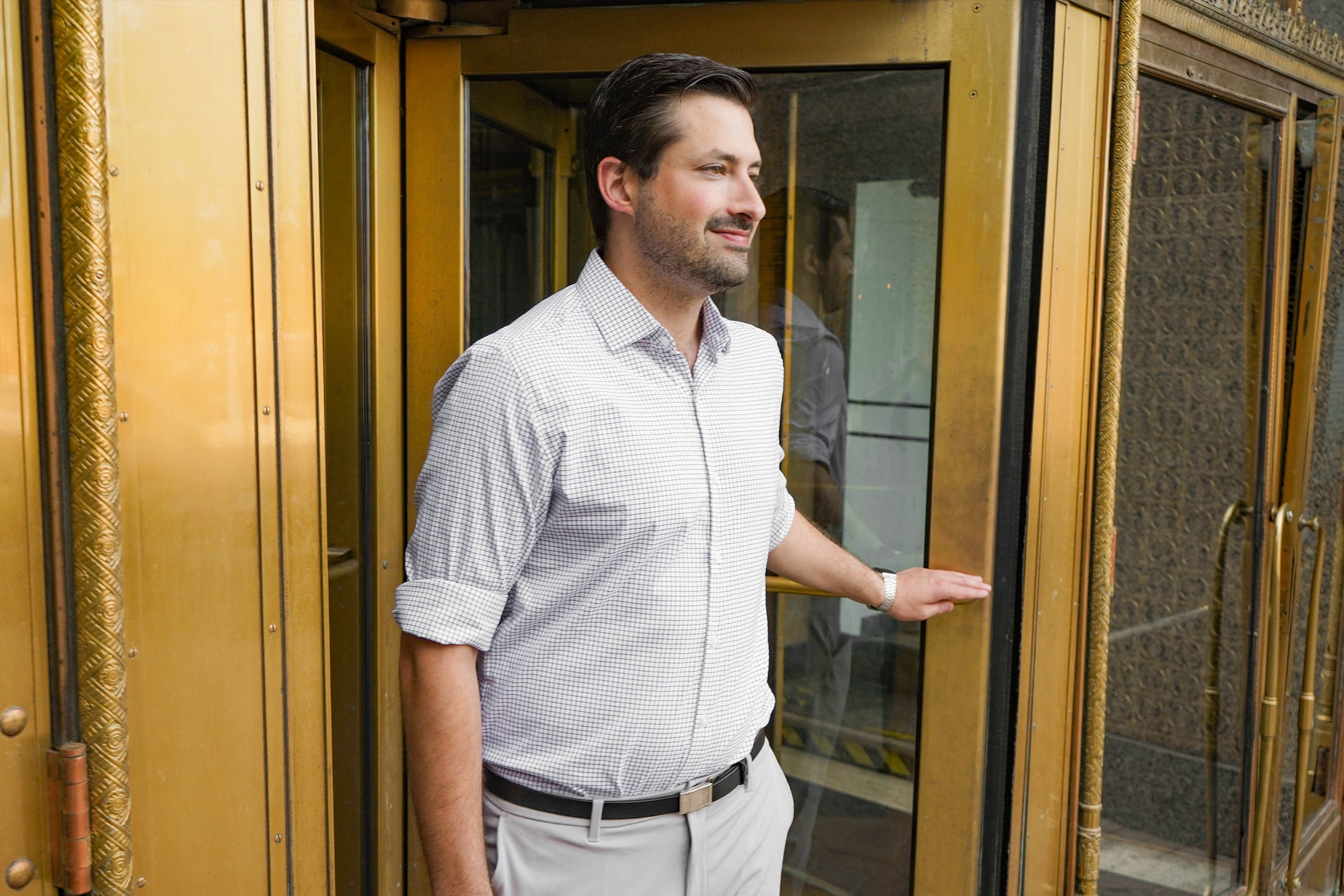 The Aero Dress Shirt is the company's take on the classic button-up, but unlike its traditional counterpart, this version comes stock with such features as odor and wrinkle resistance, a collar that'll always stay in place, and comfort that's second to none. Sound too good to be true? We thought so, too. So we did some testing (as we tend to do).
Fit, Fabric & Features
The Aero Dress Shirt fits like a dress shirt, which we think of as a major win. Once upon a time, technical wear looked like technical wear. Now, no one will be able to tell that you're wearing a shirt made with the same fabric as your favorite athleisure tank.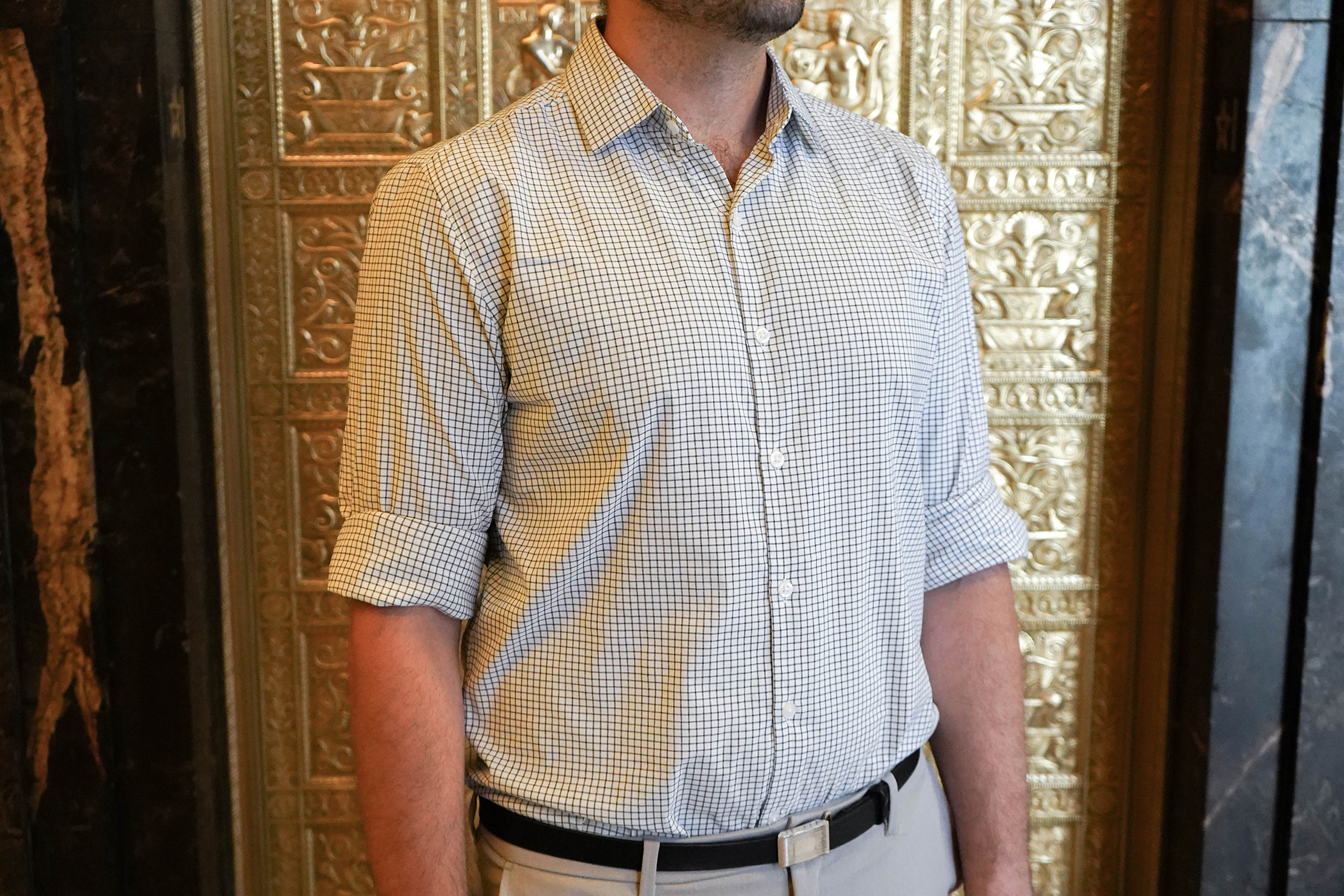 This shirt is available in a wide variety of colorways and patterns, so you'll likely be able to find one that fits your style. But don't worry, they're all office-friendly—there is not a single neon floral print to be found. We've been testing the Gingham Print, which we think is plain enough to be worn pretty much anywhere with pretty much anything, yet it still has some style.
Some of the colors are also available in three different fits: slim, standard, and classic. The slim-fit is the most tailored of the three choices with a cut that hugs the chest, while the standard is straighter and looser. The classic is the most relaxed of the three. We think it's awesome that Ministry of Supply offers three different fits, allowing most everyone to find one that works for their style and body. So our hats off to the folks over there.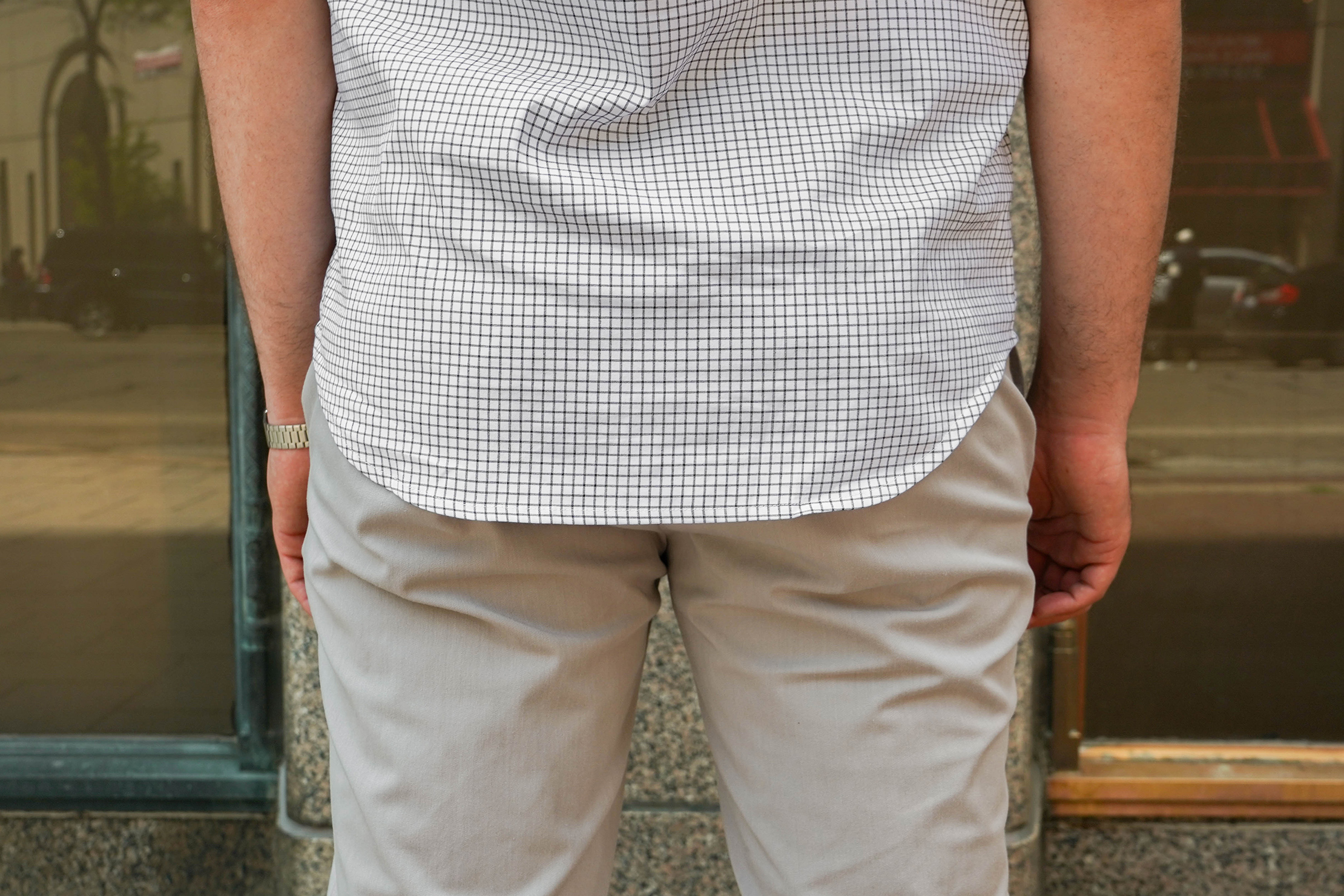 Like traditional dress shirts, you'll find a longer, curved shirttail on the Aero for easy tucking. And, like conventional dress shirts, if you don't tuck it in you'll look like you don't know how to wear a dress shirt. Meaning it's meant to mimic that banking-style of office wear, not the more recent Silicon Valley trend with shirttails designed to hang out like you just DGAF.
What we're getting at here is that it's not super easy to dress down. Sure, you can roll up the sleeves and unbutton a button or two, but that'll only get you so far.
Of course, you can easily take the Aero shirt to the next level of dressiness with wingtip shoes, trousers, a suit jacket, an expensive haircut, a glass of champagne, a solid gold pocket watch… Whatever you have on hand, really.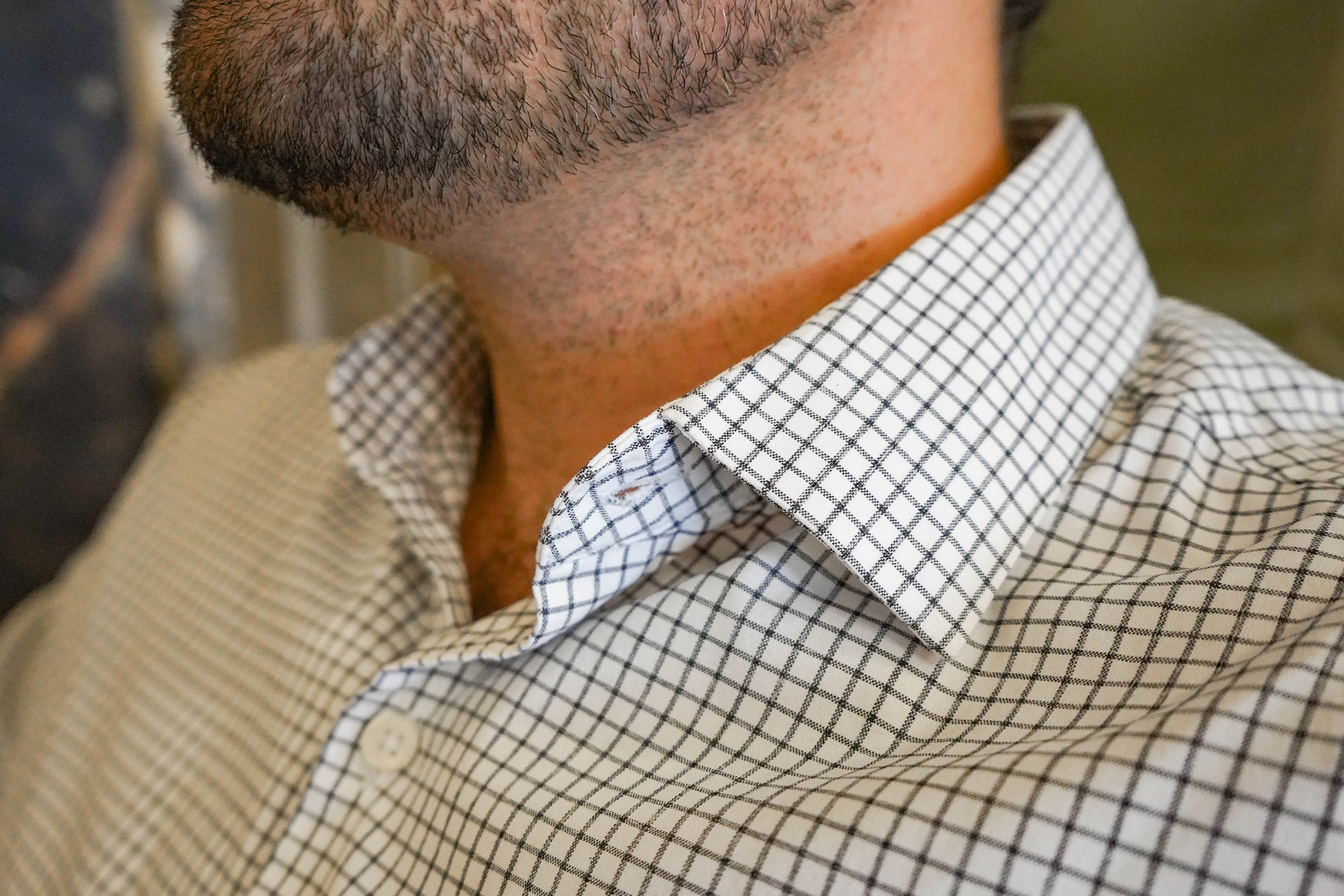 Now, the Aero does not have any buttons on the collar, which makes it a button-up, not a button-down style of shirt. If, like us, you thought button-up and button-down were two ways to say the same thing, then, like us, you thought wrong. A button-down refers to the buttons on the collar of a shirt that hold the collar down. If said buttons don't exist, it's a button-up (yeah, our minds were blown too).
One great perk about the Aero Dress Shirt is that even without buttons, the collar remains crisp and pressed always. Yes, always. That means after it's been sitting in a heap at the bottom of your bag and after a trip through the washer and dryer. Ministry of Supply explains this is because of the 3D "geometric design" of the collar. We don't really care why it works—it could be wizard magic for all we care—but we're glad it does.
Ministry of Supply also boasts five other significant benefits:
2-way stretch
Soft feel
Breathable/lightweight fabric
Wrinkle resistance
Odor resistance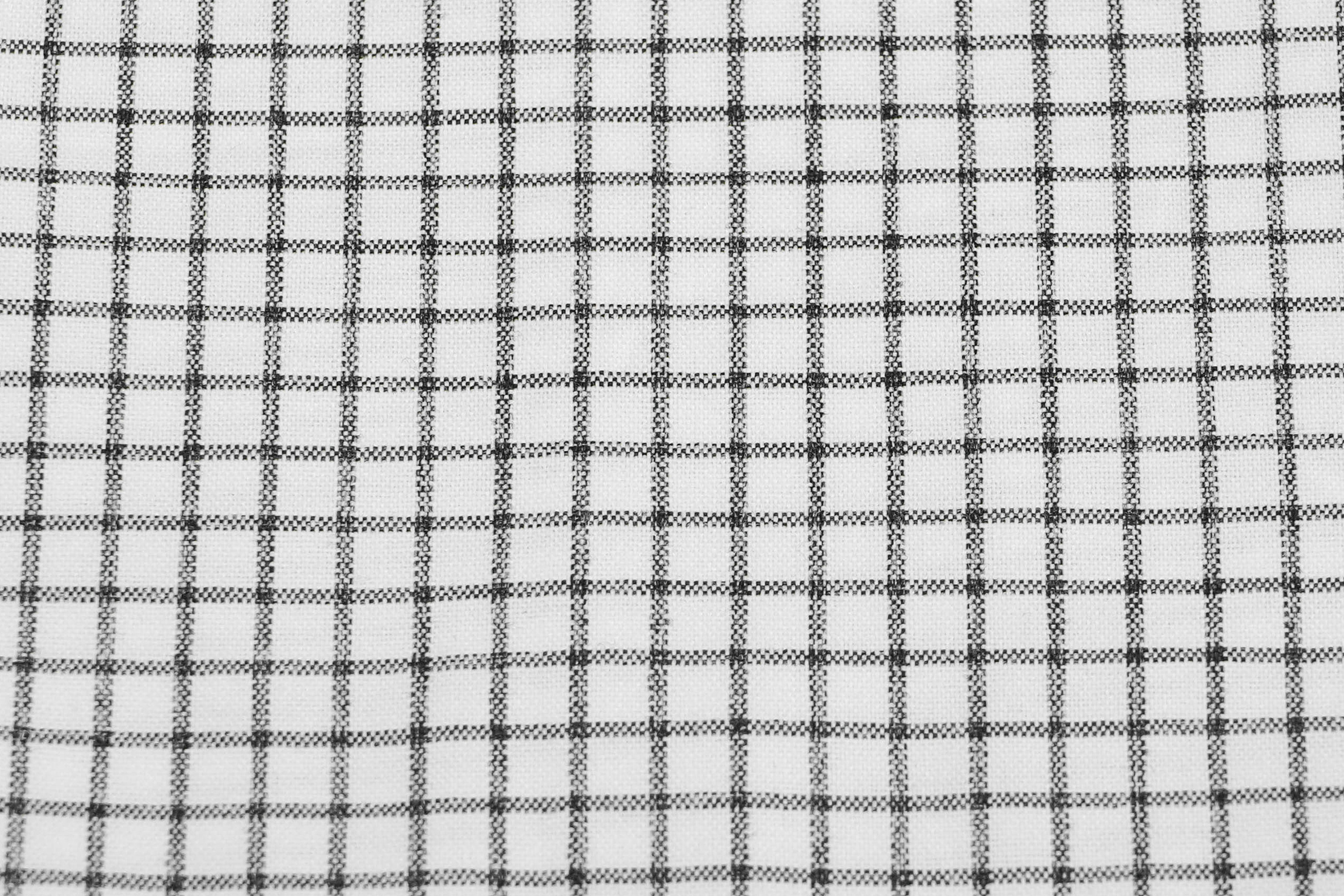 Most of the benefits can be attributed to the fabric—a blend of polyester and high thread-count nylon 6, 6 (the 6,6 means it's a durable kind of nylon thanks to an extra 6-carbon monomer). We should also note that Ministry of Supply offers a different version of the Aero made of polyester and elastane. But since we've been testing the nylon version, we can't speak to the polyester one.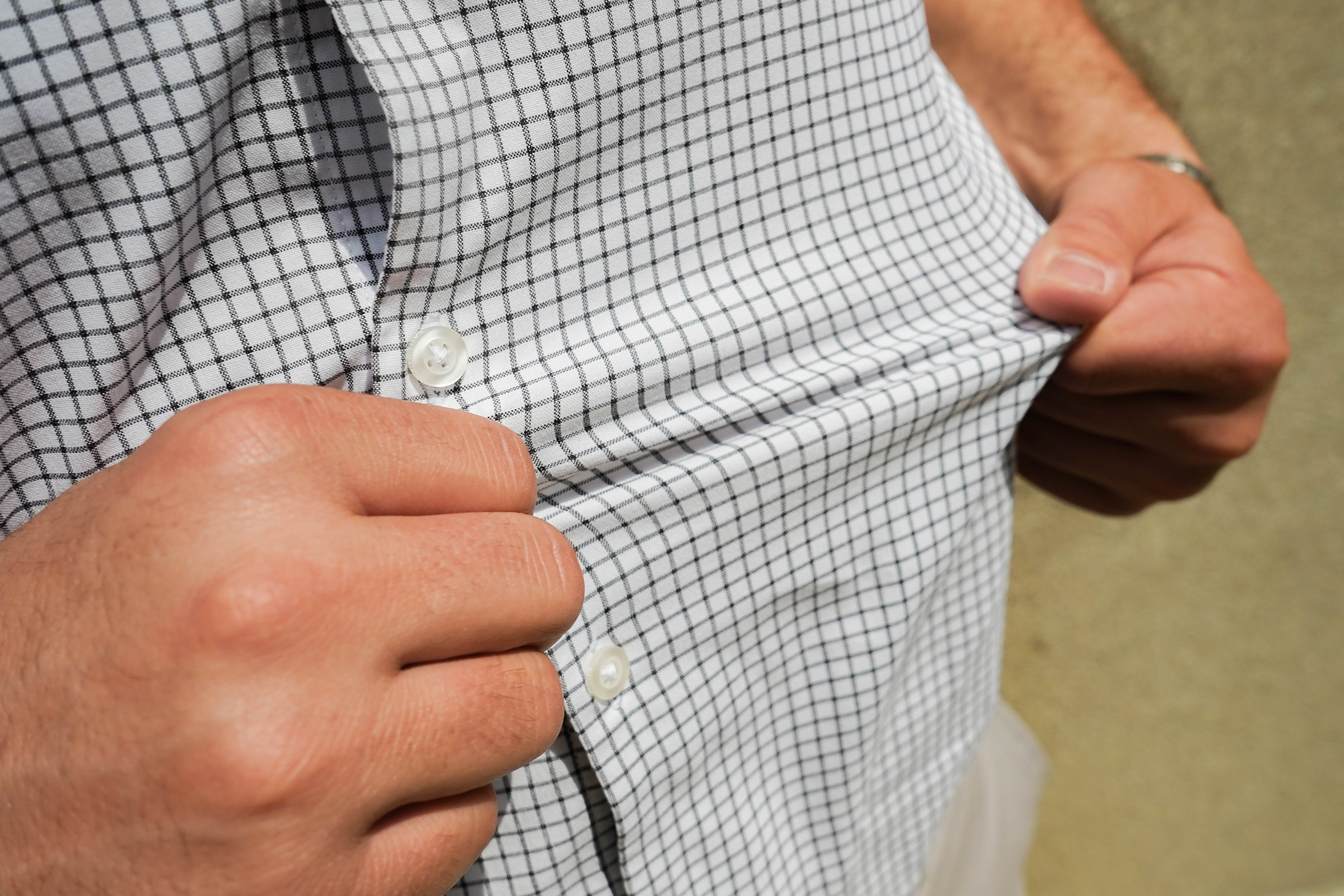 The 2-way stretch is nice as it allows a good range of movement, though we always prefer more stretch. We would've loved to see a 4-way stretch on this shirt, like what's found on Ministry of Supply's Apollo Dress Shirt. You never know what kind of athletic maneuvers you'll have to make on the road, after all.
But either way, the softness can't be beaten (at least for a dress shirt). That, combined with the stretch and overall thinness of the fabric, makes the Aero very, very comfortable.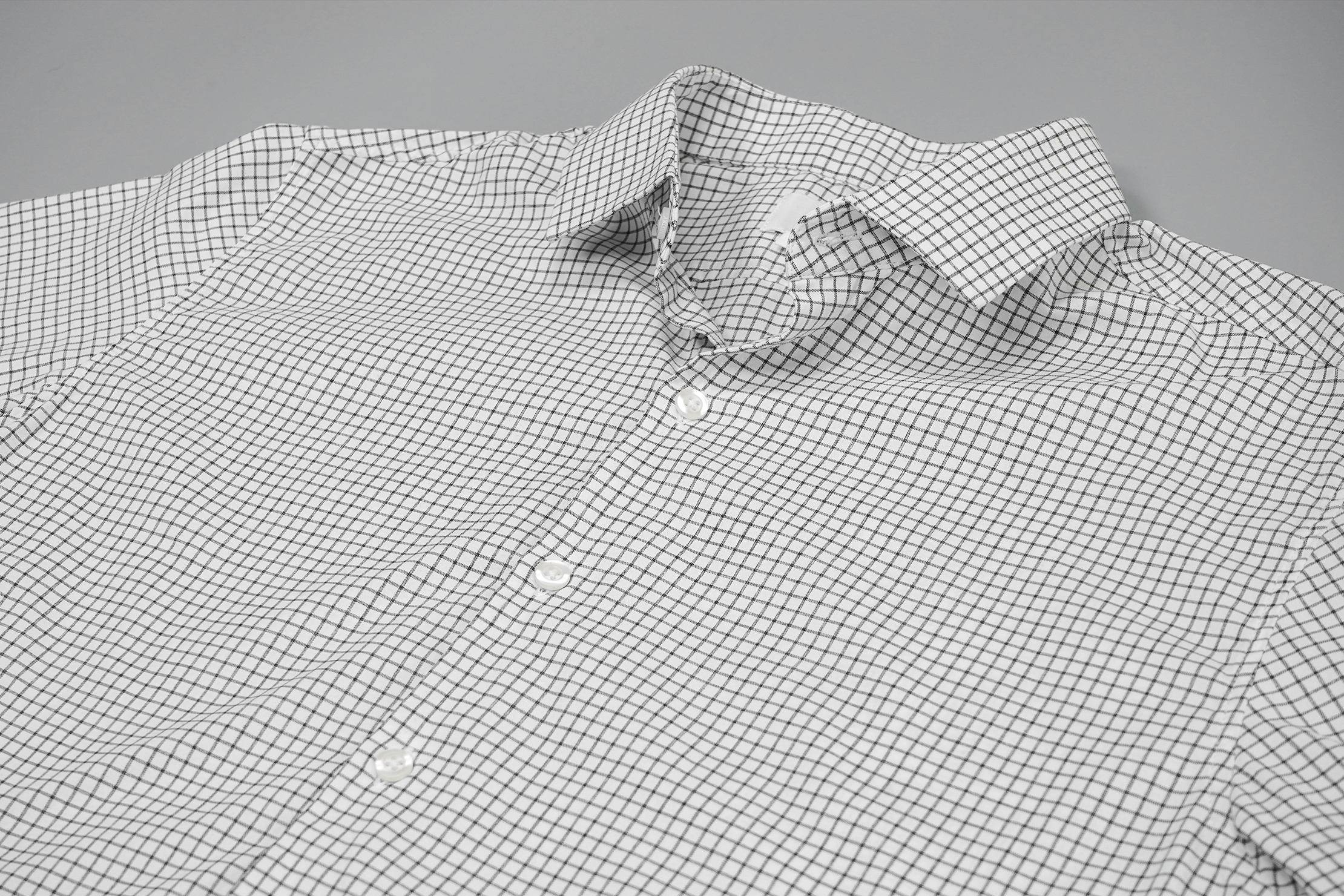 And the wrinkle resistance is straight-up unbeatable. You may see a few wrinkles when you first put the shirt on, but they shake out almost immediately against your body heat. A dress shirt you don't need to iron? What a time to be alive.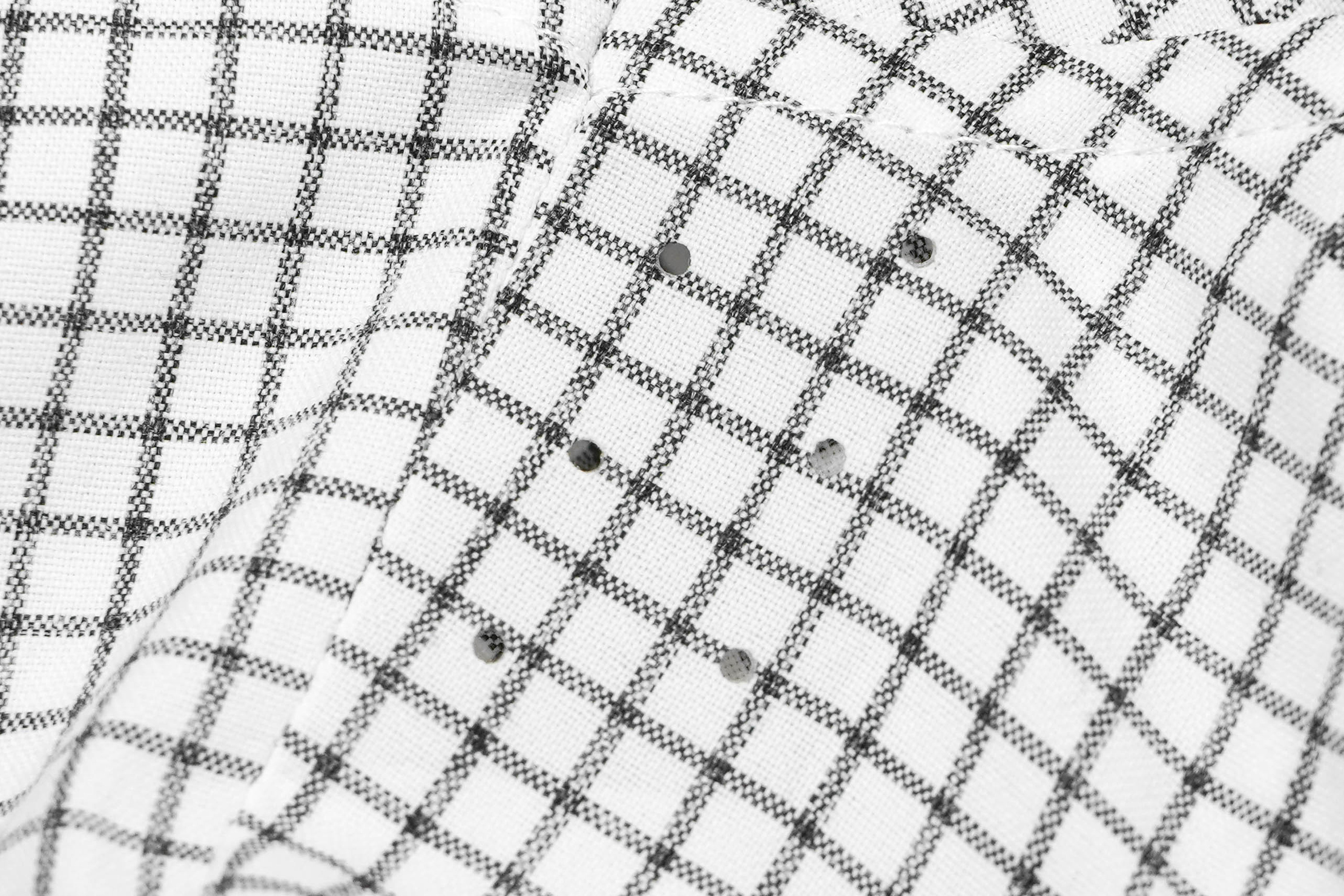 That brings us to Ministry of Supply's final claim: odor resistance. While this shirt is more odor-resistant than cotton, it's definitely not as odor-resistant as Merino wool (a fabric that's great for travel and one we're always swooning over). This odor resistance is partially due to the fabric and partially due to the "laser-cut ventilation" system in the underarm region (basically just some holes in the fabric) for optimal air-flow. It works, but as we said, it isn't the best compared to other materials on the market.
But the benefit is that the Aero can dry really quickly. Think speed of light. So, if it starts to get dirty, just now that it's a quick wash and dry. (Dependent on humidity of course—it probably won't be the quickest in a super humid Vietnam.)
Durability and Testing
We've been testing Ministry of Supply's Aero Dress Shirt for two weeks now in Detroit, Michigan. When paired with Ministry of Supply's Momentum Chinos, we have to say—we feel way classier than we actually are (pinkies up!). And we have no durability issues, minor or major, to report.

While this thing doesn't need as much care as a traditional dress shirt, you should still take care of it to ensure longevity. Ministry of Supply suggests drying it on low heat and avoiding ironing it with a hot iron. We're not sure how you can iron a shirt with anything but a hot iron, so we're going to go ahead and say you should just avoid direct contact with high heat in any way, shape or form.
The gist is that thanks to its impeccable craftsmanship and quality materials, this thing should last you far into the future.
Usage Timeline
Initial Usage
Condition: Excellent
We understand the appeal of this shirt – comfortable with a polished, professional look
Very comfortable fit and fabric feel
High quality construction
2 Weeks of Use
Condition: Excellent
Still looks great! We're impressed the collar stayed in place through the washer and dryer.
Access the Pro Community Discussion
Get your questions about the Ministry of Supply Aero Dress Shirt answered from our team and the Pro Community right here on the page. Plus, join discussions with other members about gear, guides, and more.
Other Clothing & Accessories Reviews