WANDRD HEXAD Carryall Duffel Review
Durable and full of solid organization, the WANDRD HEXAD Carryall Duffel is a bag you can trust. We only wish it was easier to use in the real world.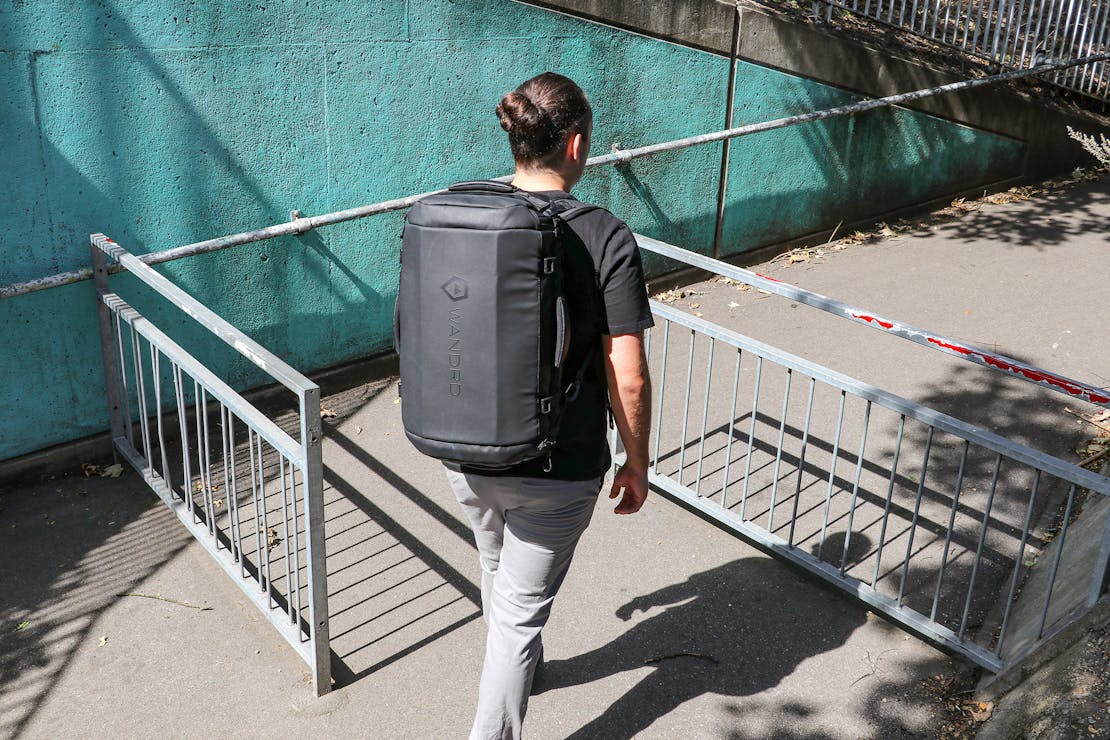 Our Verdict
Unlock the Pro Summary
Save time. Get access to brief summaries of our reviews so you can browse and make decisions more efficiently.
Pros
Made of durable, quality and weather-resistant materials
Internal organization is solid, making it easy to access your stuff
Can be carried as both a duffel and a backpack
Cons
The harness system isn't comfortable, especially if you have a smaller frame
The number of zippers on this pack can get confusing
The all-black interior makes it difficult to spot your stuff
Recent Pack Hacker Video
Technical Details
Capacity

40l

Weight (lb)

3.9 lb (1.8 kg)

Dimensions

22 in x 14 in x 9 in (55.9 x 35.6 x 22.9 cm)

Notable Materials

Tarpaulin, Ballistic Nylon, ITW Hardware, Duraflex Hardware, DWR Coating

Manufacturing Country

Vietnam

Laptop Compartment Size

15"

Warranty Information
Buying Options

$239.00

$239.00
Full Review
Get up to 15% off WANDRD • Join Pack Hacker Pro
We have trust issues when it comes to backpack/duffel hybrids. While a number of solid companies out there have tried to perfect the elusive buffel (duffpack?) none have succeeded as far as we're concerned. Usually, these packs end up being mediocre as both a backpack and a duffel, instead of excelling at one or the other.
Enter the WANDRD HEXAD Carryall Duffel, which is this Kickstarter Darling's attempt at a solution. This bag, which is available in 40L and 60L, is essentially a structured duffel with backpack straps. That's to say, more duffel, less backpack.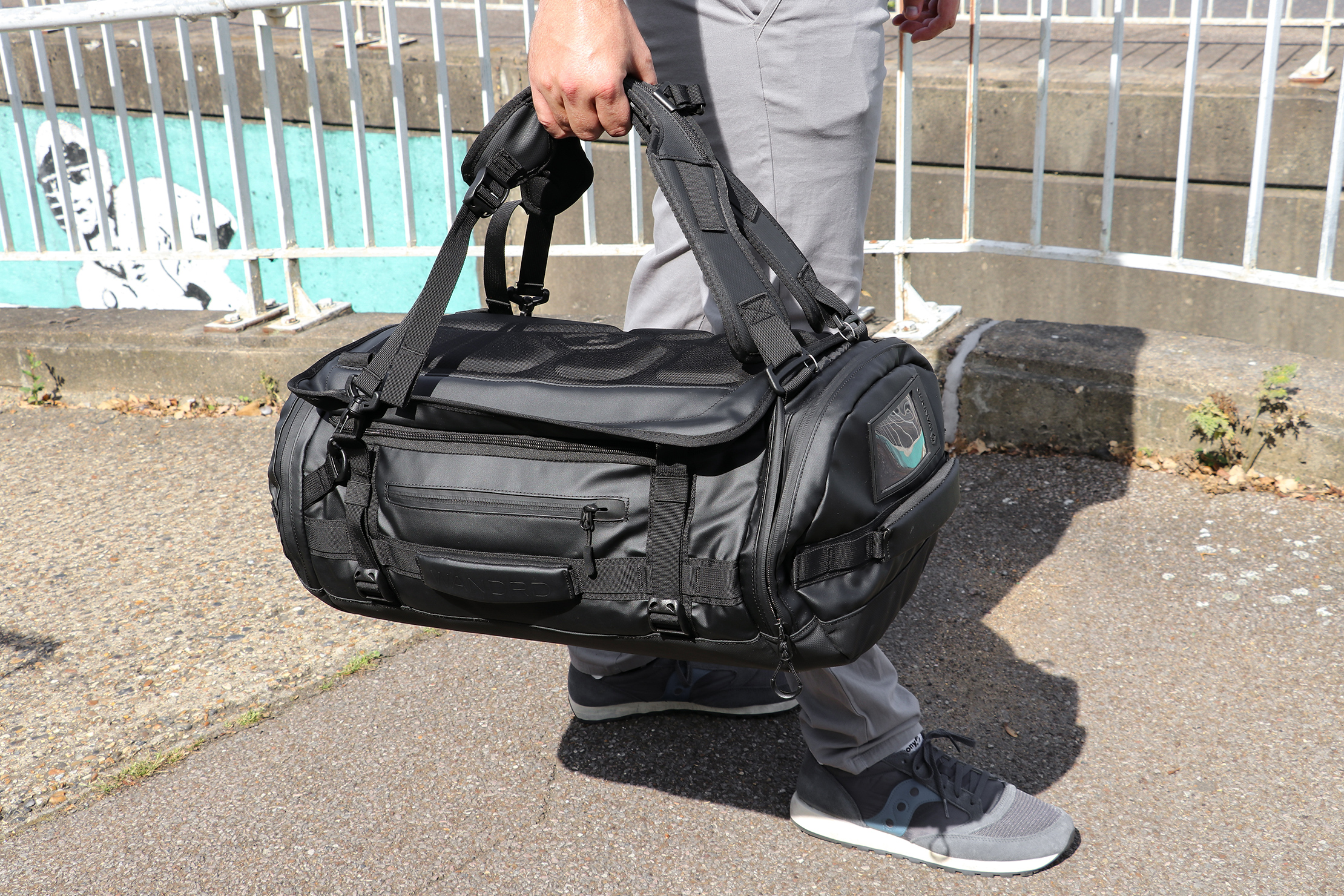 We've reviewed WANDRD's Veer and PRVKE backpacks in the past and have had some good things to say. So we've been excited to see how WANDRD has fared in its attempt to master the duffel/backpack hybrid (despite our trust issues, we'll never stop searching for the perfect buffel). To find out, we've put the 40L Carryall Duffel to the test in the U.K., U.S., and Spain.
So, has WANDRD done what no other company has been able to do? Read on.
Materials & Aesthetic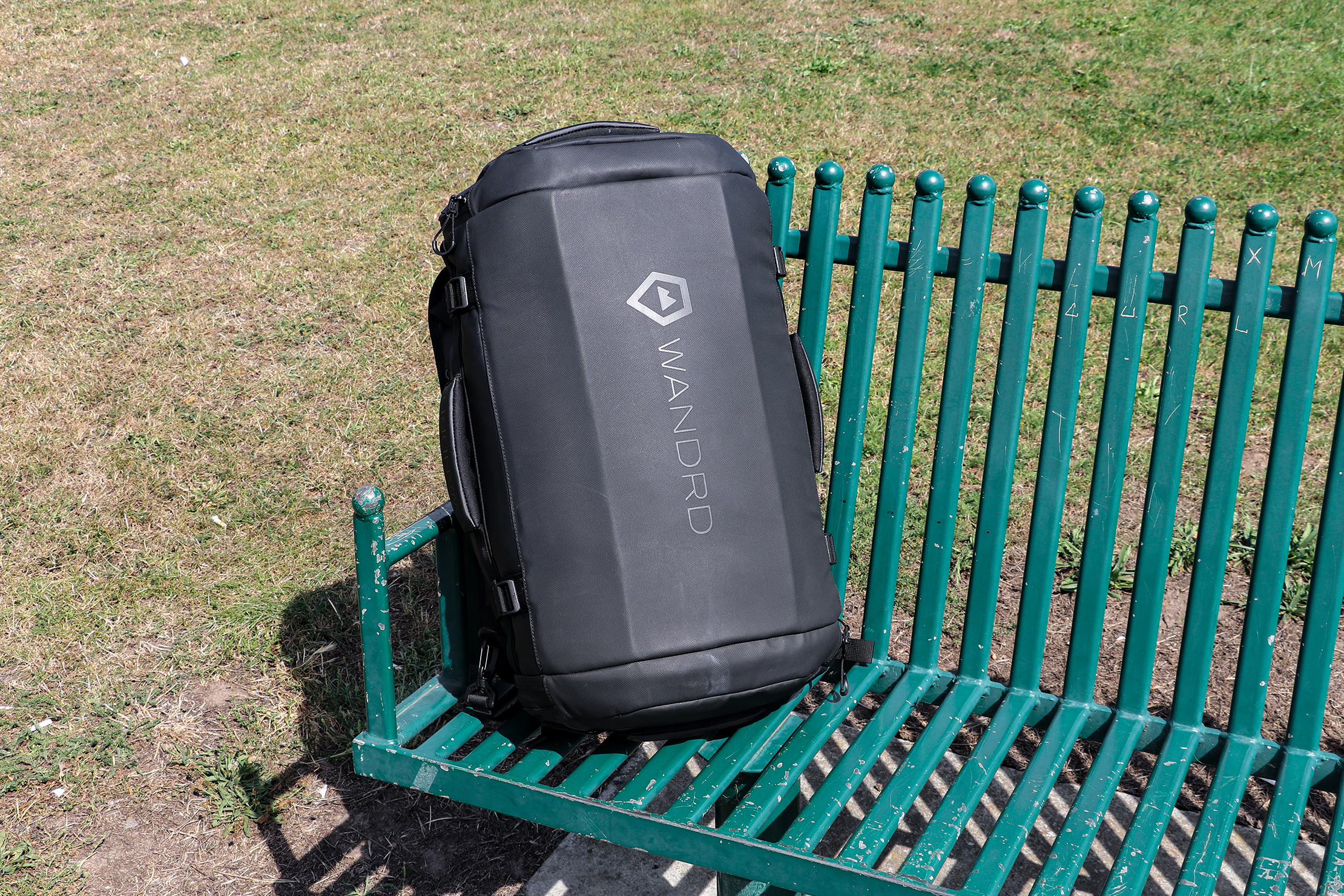 The WANDRD HEXAD Carryall Duffel is a pack that looks ready for the end of the world. With its monochromatic, almost tacticool inspired style, you'll either love or hate its aesthetic. Either way, it's a pack that will turn some heads (for better or worse).
There are a few WANDRD logos around the pack, the main one being on the front. We're actually digging the branding—the black logo on the black exterior looks oh-so sleek. You'll be fighting zombies with style.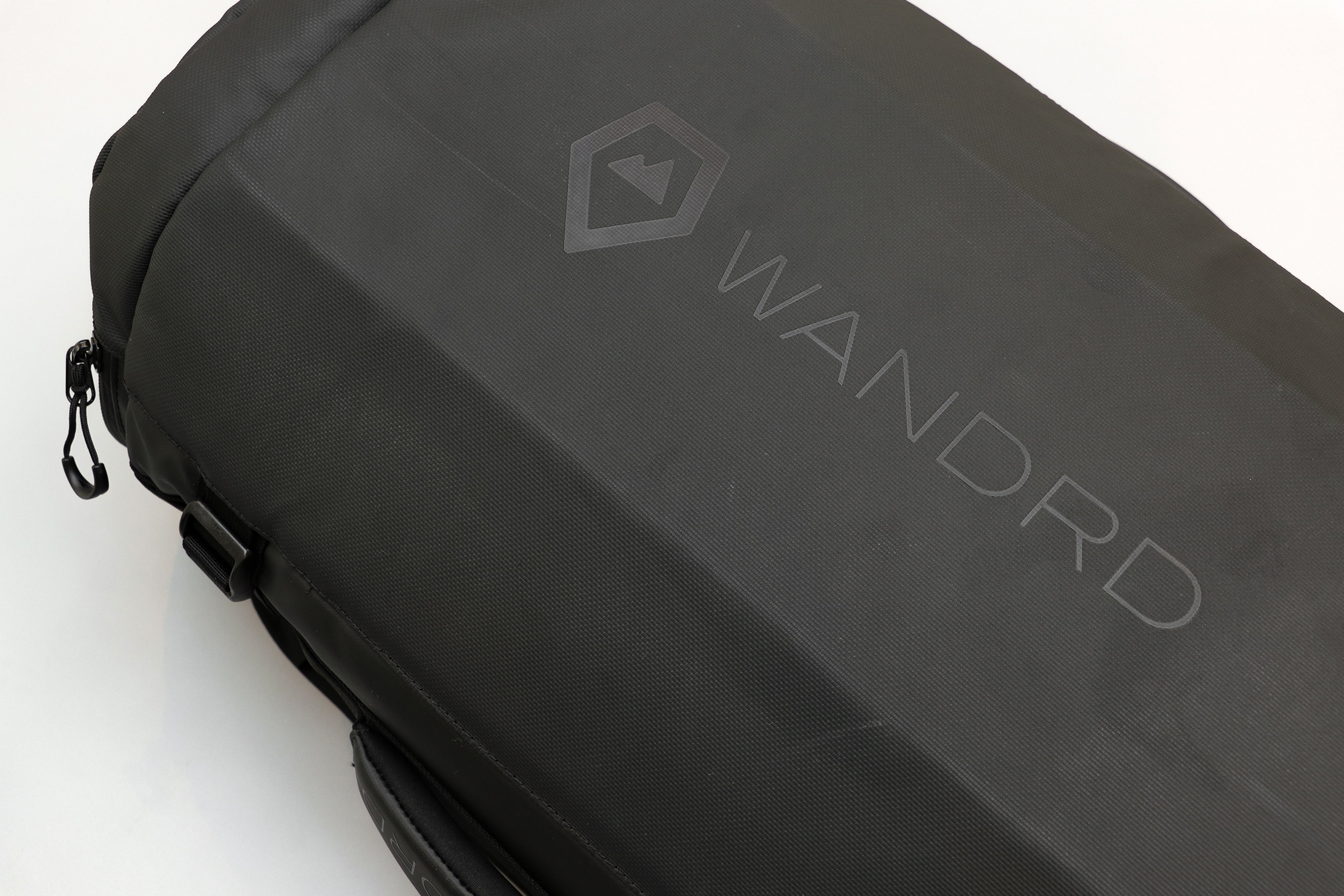 This bag is made from a waterproof tarpaulin and 1680D ballistic nylon with WR Army Coating (basically, it's super tough). In fact, this entire pack is built to stand up to the elements. It's not submersible—you shouldn't take it on a high-speed underwater motorcycle chase—but it'll keep all your gear protected should you get caught in a storm, which is more likely to happen anyway (at least for us).
We're usually not fans of the way tarpaulin feels, which is very plasticy (you know that noise a crinkling a plastic tarp makes? That's how it usually feels). But that's not the case with the HEXAD Carryall. While it still doesn't feel particularly nice, it feels nice for tarpaulin which is both rare and a major plus.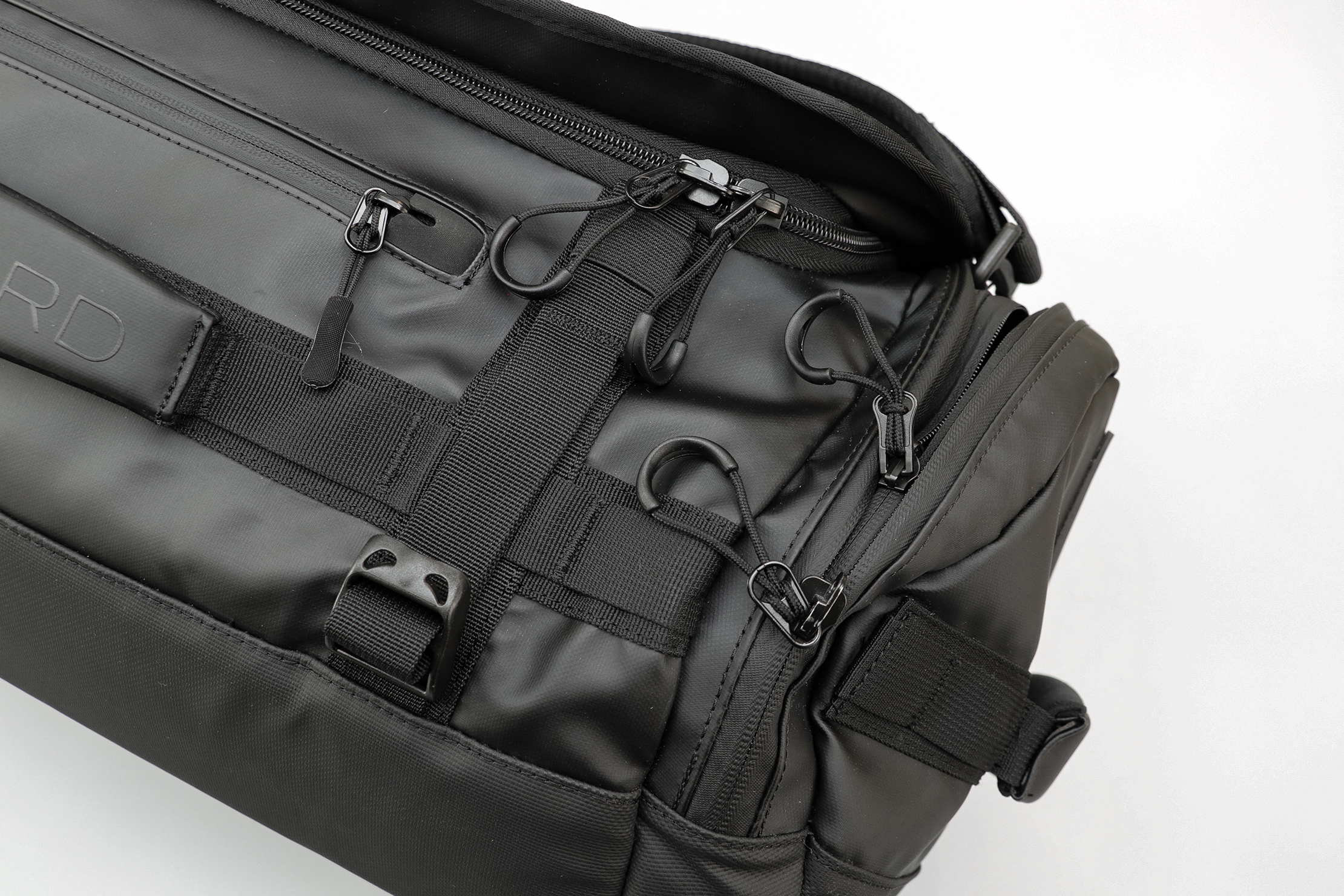 The zippers are from Zoom, a brand we've had some durability issues with in the past, but they're holding up okay for now. Most of the zippers have also been designed to repel water, which helps with that weather-resistance we mentioned earlier.
Now, you're going to find a variety of zipper pulls on this thing. The intent—we presume—is to make the zipping experience a joy. However, there are so many zippers that it's a bit of a nightmare.

On a lighter note, the hardware is from Duraflex, Nifco, ITW, and Woojin. These are all reliable brands that make durable products, and we don't expect you'll see any problems here.
External Components
Remember how we said we have duffel/backpack hybrid trust issues? Well, that's usually the fault of the harness system. So let's start there.
First of all, let's discuss the few things we think WANDRD has nailed.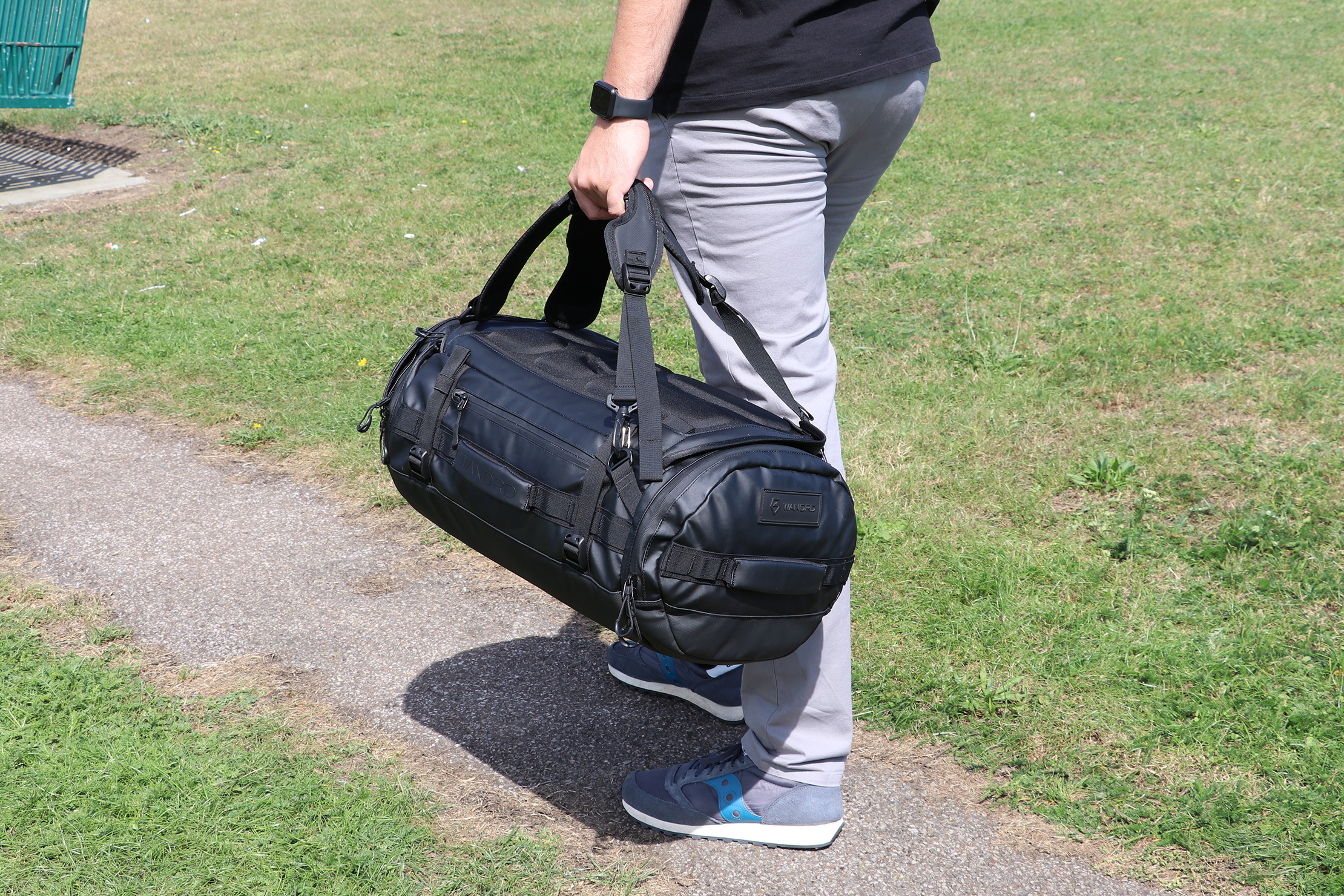 The shoulder straps have cutouts in the middle, so they're easier to hold when you carry the bag in duffel mode. They're also lightly padded for a comfortable backpack carry. There's an adjustable sternum strap that works well and has an elastic portion so it stretches as you walk—a small, but noticeable feature that helps with comfort.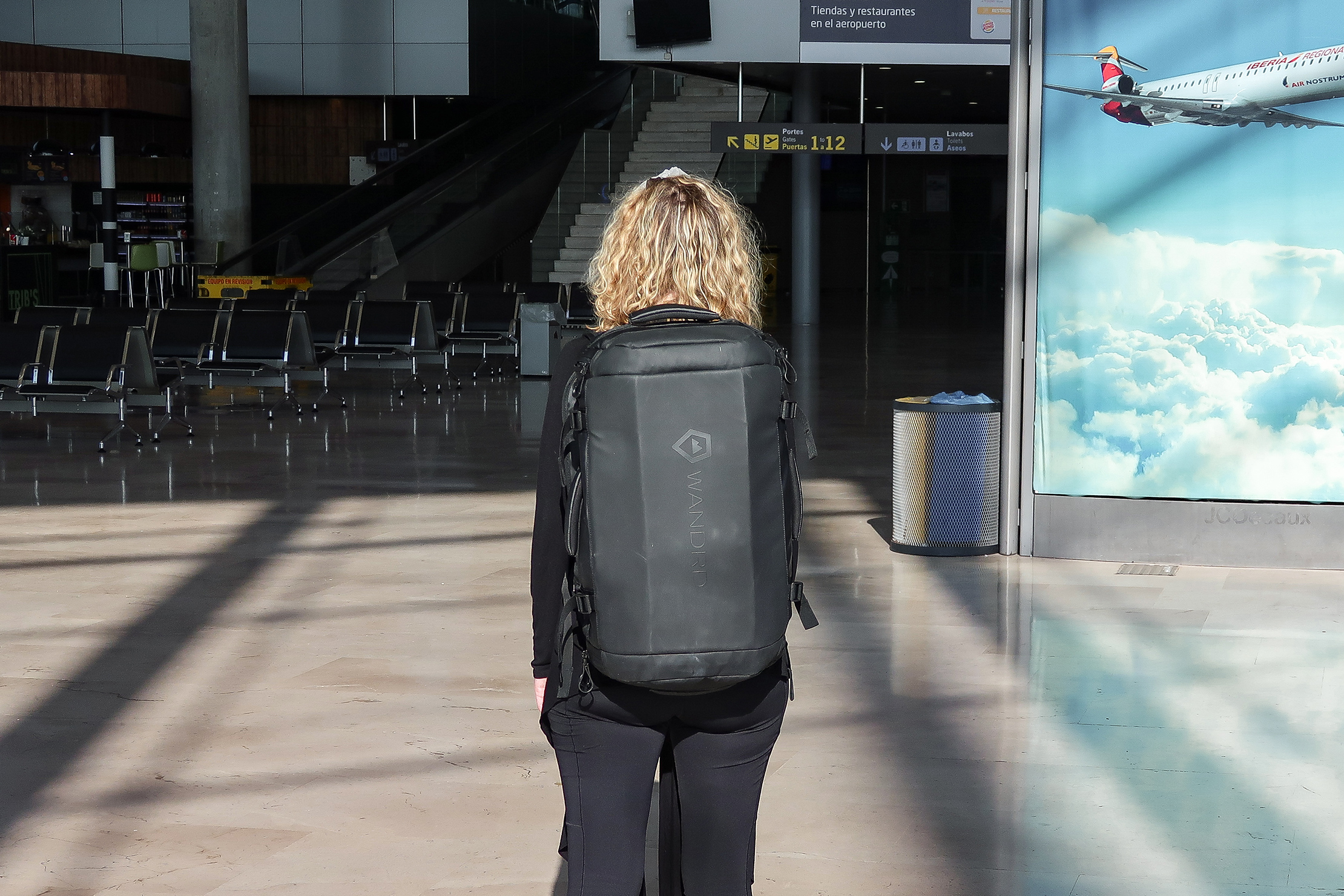 Unfortunately, regardless of how you're carrying this pack, it's not that pleasant. At 40L this is a big bag, and it takes a larger frame (preferably 6ft plus) to pull it off. If you're a smaller person, you will probably not like carrying this thing. It'll dig into your shoulders and, due to its rectangular shape, your lower back. We imagine the 60L version is even worse.
A hip belt is available, but it's an additional cost. And, while it helps take some of the weight off of your shoulders, it's nothing exceptional.
We like how easy it is to hide the shoulder/duffel straps, which comes in handy if you ever want or need to check this bag. Simply undo the buckles at the bottom of the straps and tuck them into the compartment at the top. You can also completely remove the straps since the top buckles are gatekeepers. We've found the attachment point to be really secure, even at max capacity.

We're also fans of the padded handles on all four sides of the bag. They're thick and hardy, making them easy to grab a hold of.
We're not as fond of the compression straps. There are four of them to tighten things up when the pack isn't full (you know, as compression straps are designed to do). But they also make the bag look a little silly—it doesn't compress too well and crinkles that beefy tarpaulin fabric.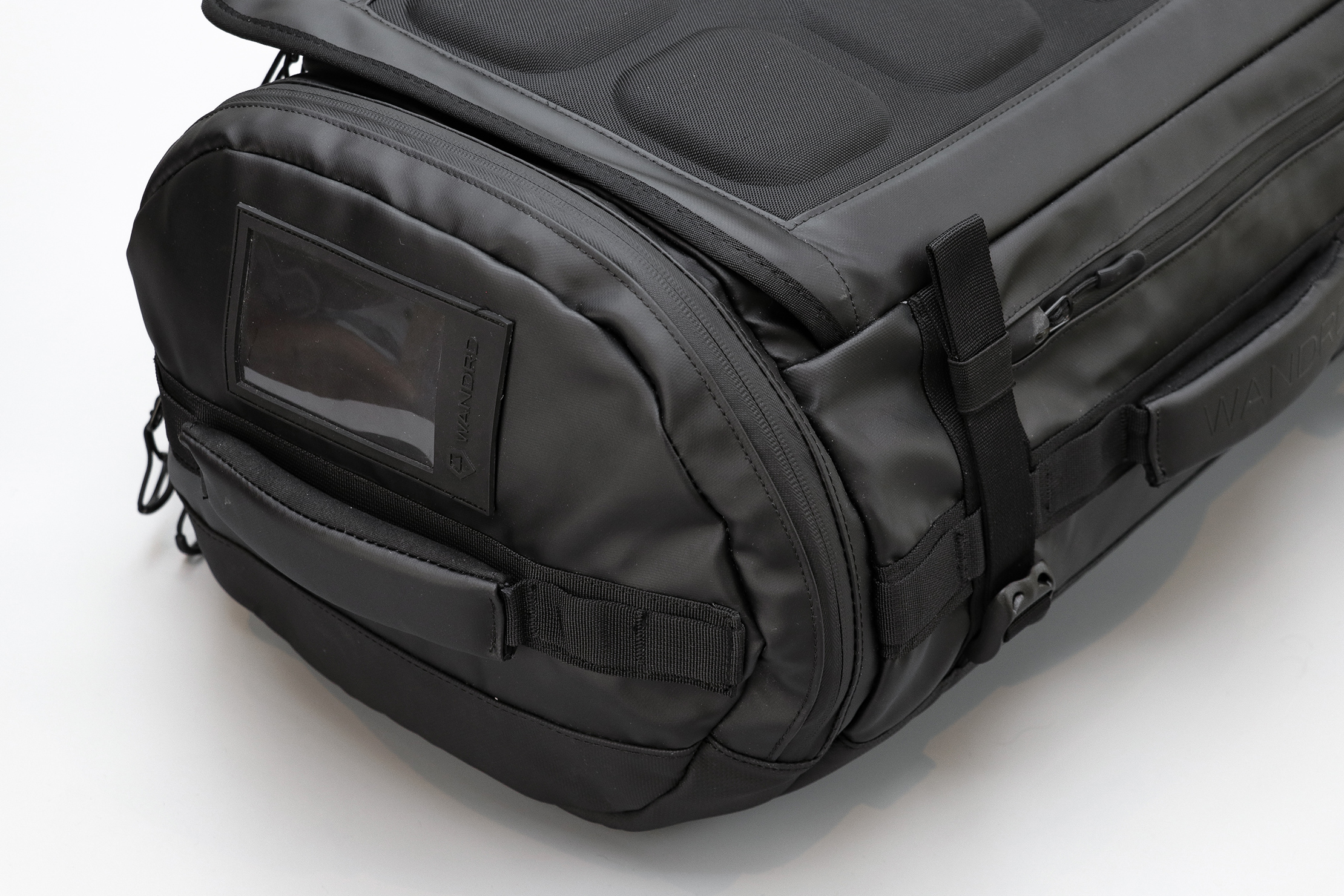 Finally, there's a clear ID holder on the top. We don't have much to say about this—it does exactly what it says it does.
Inside The Pack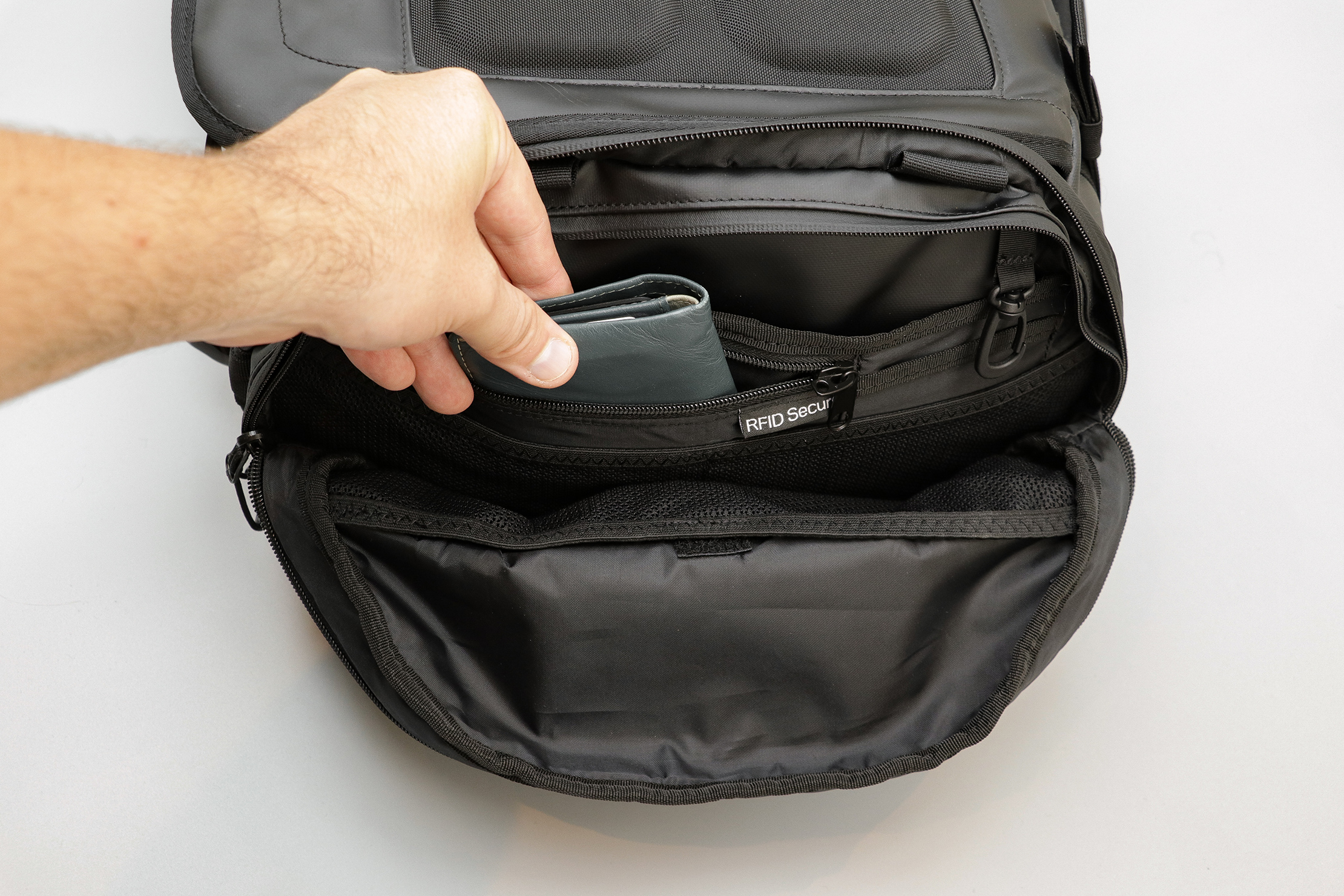 Before we get inside the main compartment, we have some external pockets to check out.
At the top of the pack, there's a large pocket that contains some mesh dividers, a key clip, and an RFID secure pocket. There's a lot going on inside, and to be frank, a single zippered divider would have sufficed. Also, it's all black inside, making it difficult to see what's going on.
This is also the pocket where you'll stow the backpack straps. To make it easy, the folks at WANDRD added two zippers here. But it's actually more confusing and annoying than easy. We'd prefer to completely remove the straps and lose the zipper confusion.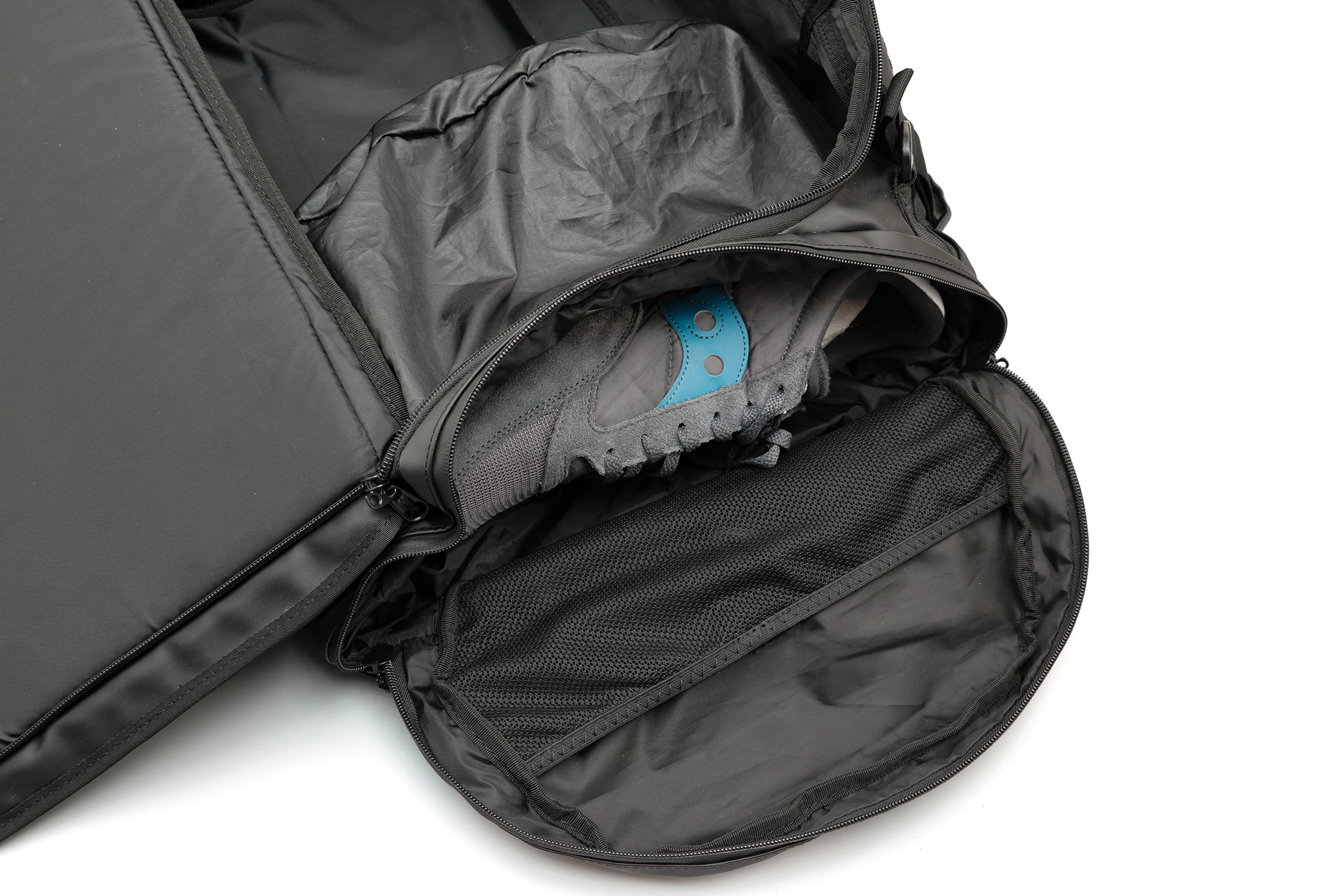 At the bottom of the bag, there's a compartment that's similarly shaped to the one on the top, but this one's for shoes and/or dirty clothes. There's less organization inside—only a single mesh pocket—and if you decide not to use this space, it won't take up any room inside the main compartment, which is a great feature.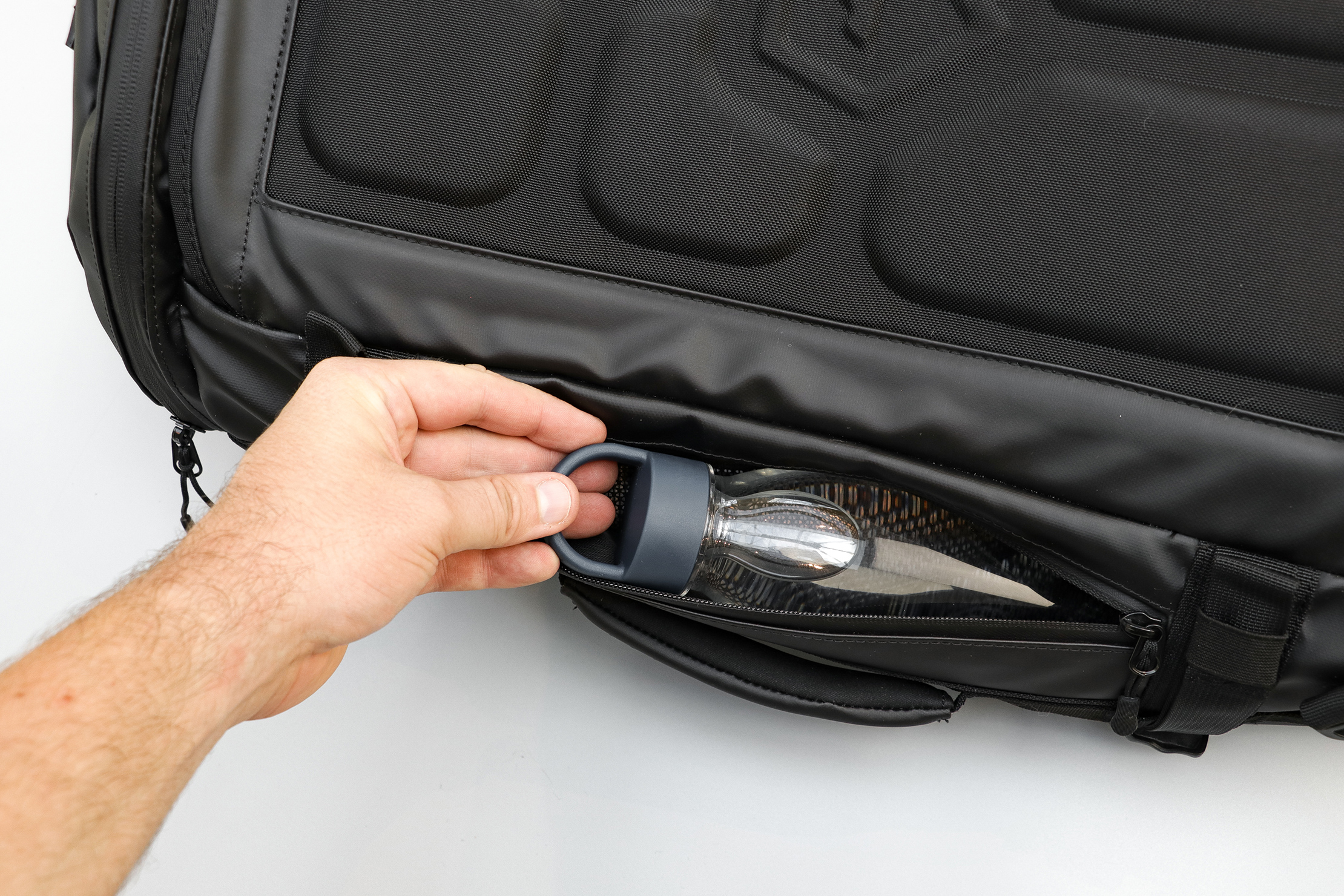 On the left side of the bag, there's a fleece-lined zippered pocket that's good spot for phones or other fragile items.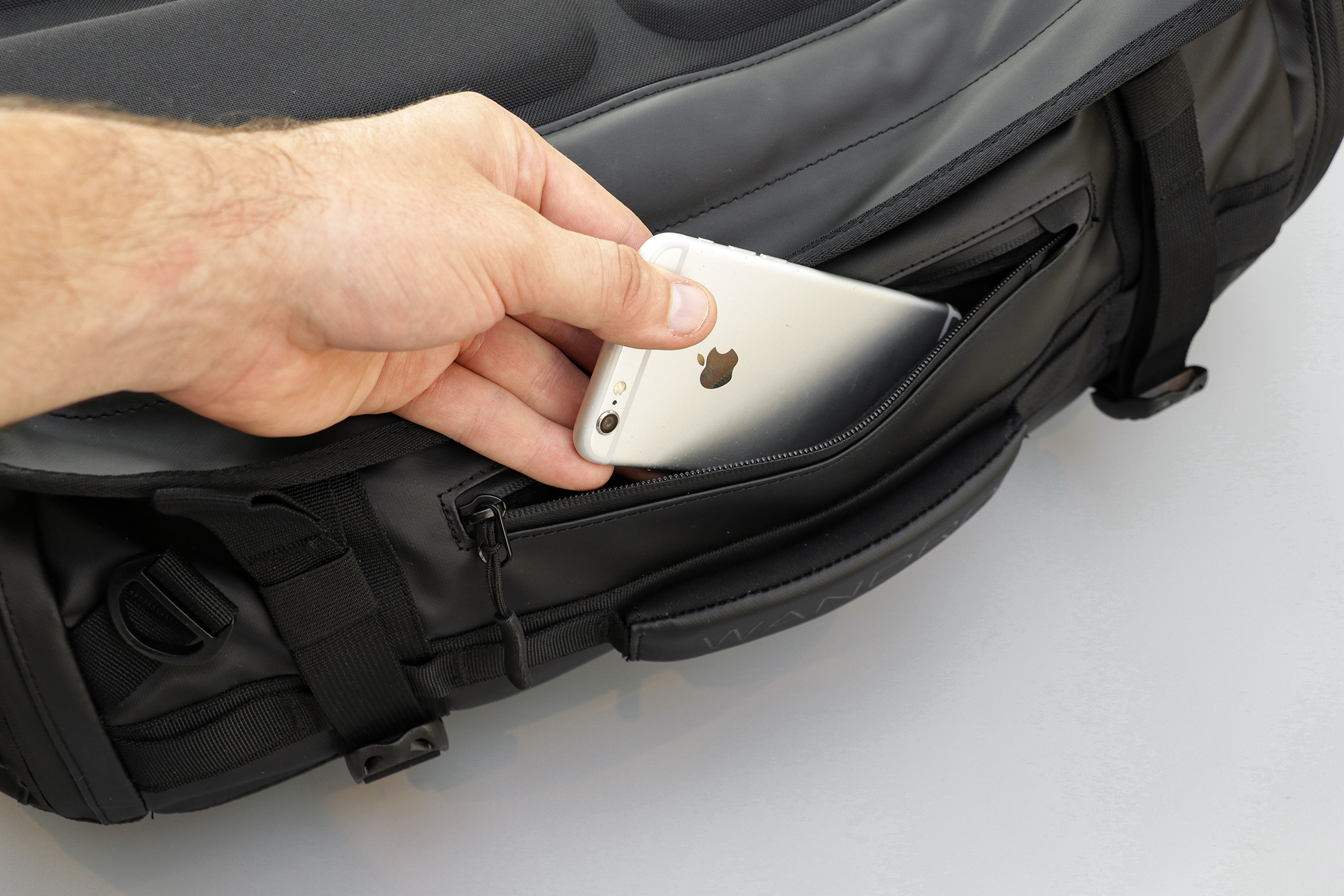 On the right side, there's a mesh pocket that can also be accessed from inside the main compartment. This pocket works well for water bottles, but make sure the lid is super secure—if it leaks, you'll have a torrent of water spilling into the main compartment. While we acknowledge that everyone travels differently, we're not sure anyone likes soaking their clothes.
Moving inside, the main compartment has a u-shaped opening that grants you easy access.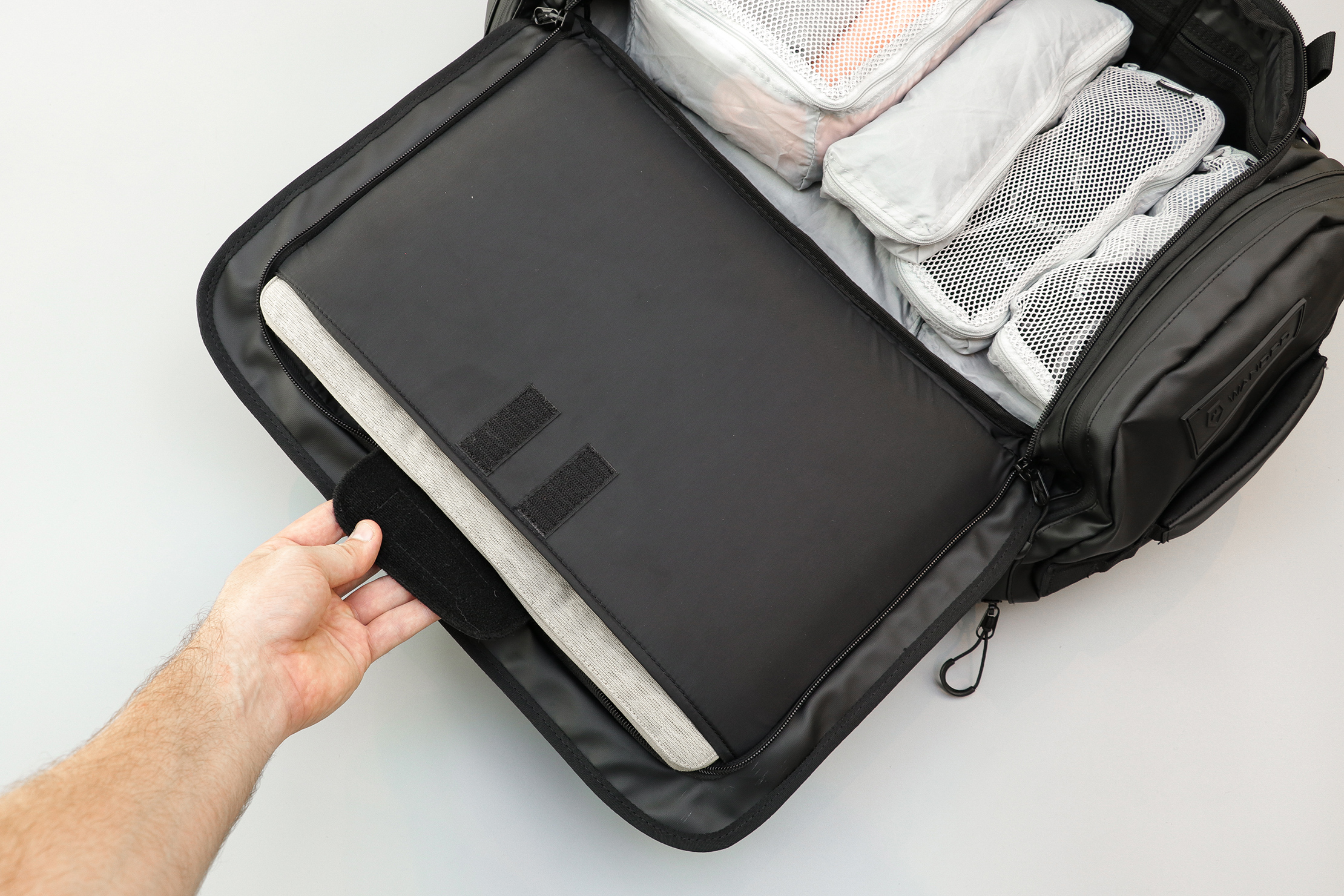 You'll find a laptop sleeve on the interior of the flap. It's densely padded but is a little small for our liking. We can squeeze a 15" laptop with a thin Incase sleeve inside, but the velcro strap won't close. If you own a 13'' laptop, you'll be good to go. For everyone else, you'll probably be frustrated with its size.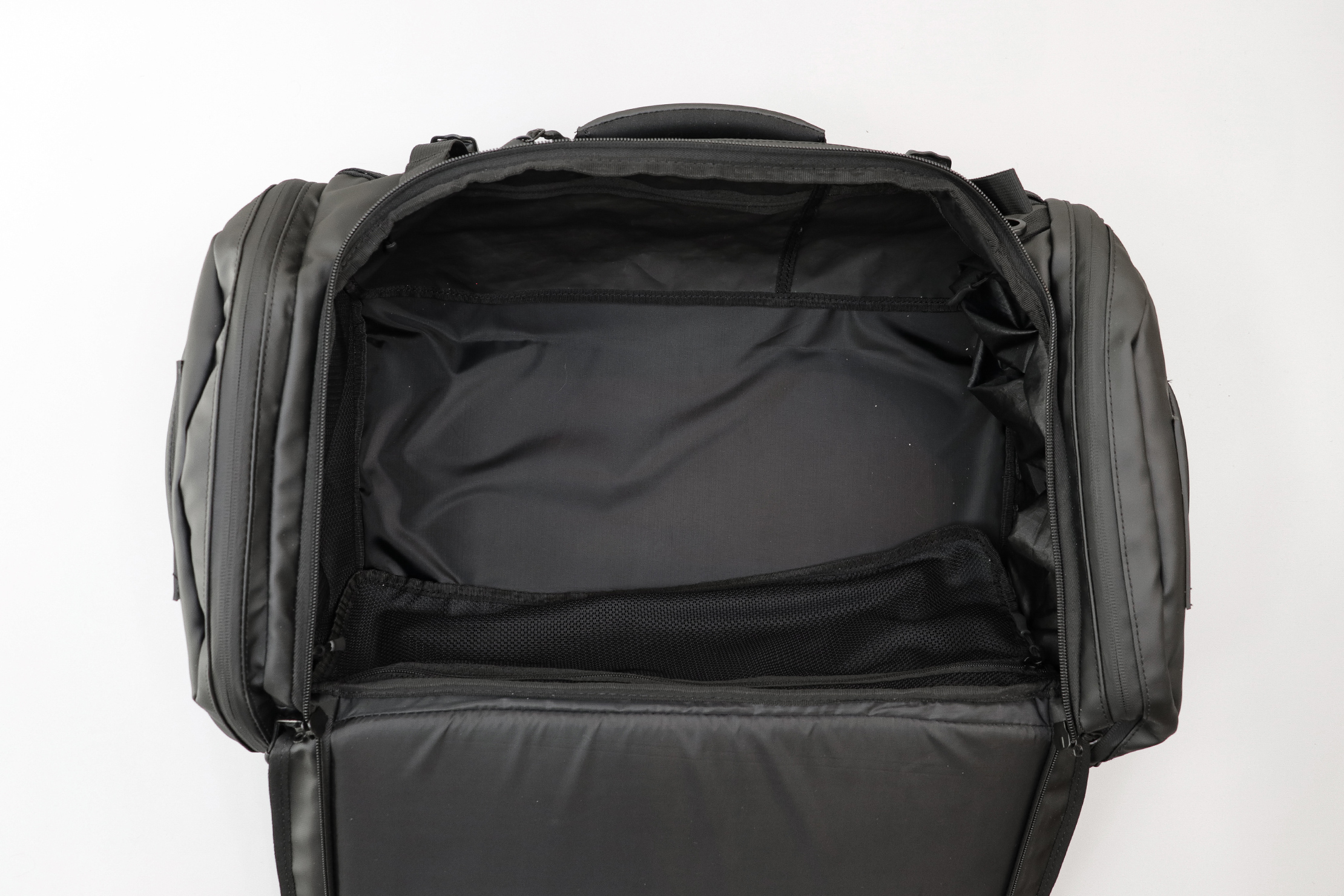 Inside the main compartment, you'll see that mesh pocket we mentioned earlier on the left (the one for water bottles that can be accessed from the outside). There's an additional mesh pocket at the top and two tarpaulin pockets on the right. These are a great place to tuck your toiletries or tech pouches, and we like the organization these pockets add.
Other than that, it's one large bucket compartment to fill with cubes and pouches. We're fans of this style as it allows you to take your organization into your own hands. Plus, it's easy to pack.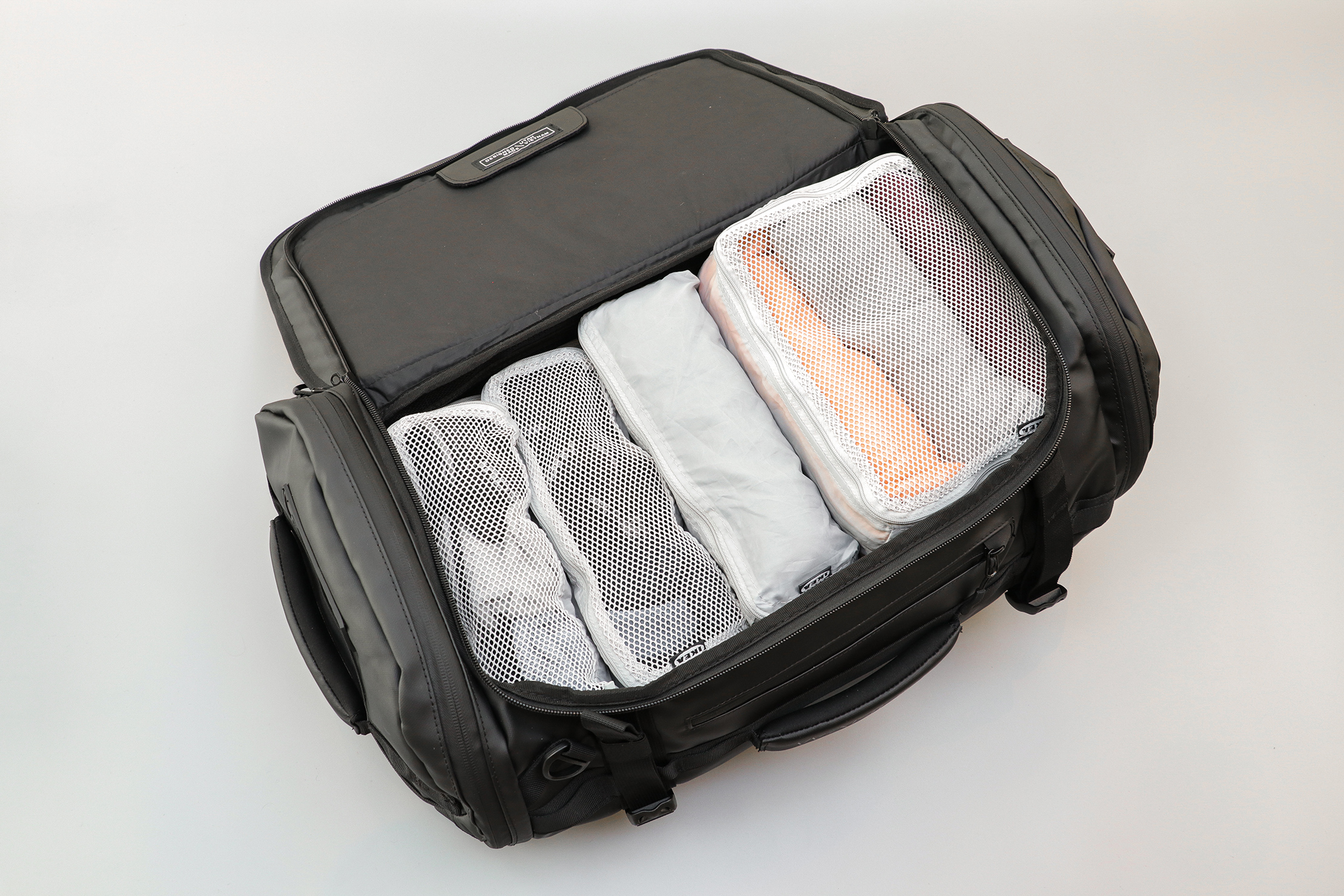 WANDRD sells accessory straps, at an additional cost, to cinch down what's inside. We don't think they're particularly necessary—especially if you use packing cubes—but they're available if you need them.
Durability & Testing
As we mentioned earlier, we've been testing the WANDRD HEXAD Carryall Duffel for a month in the U.S., the U.K., and Spain, as well as on a transatlantic flight.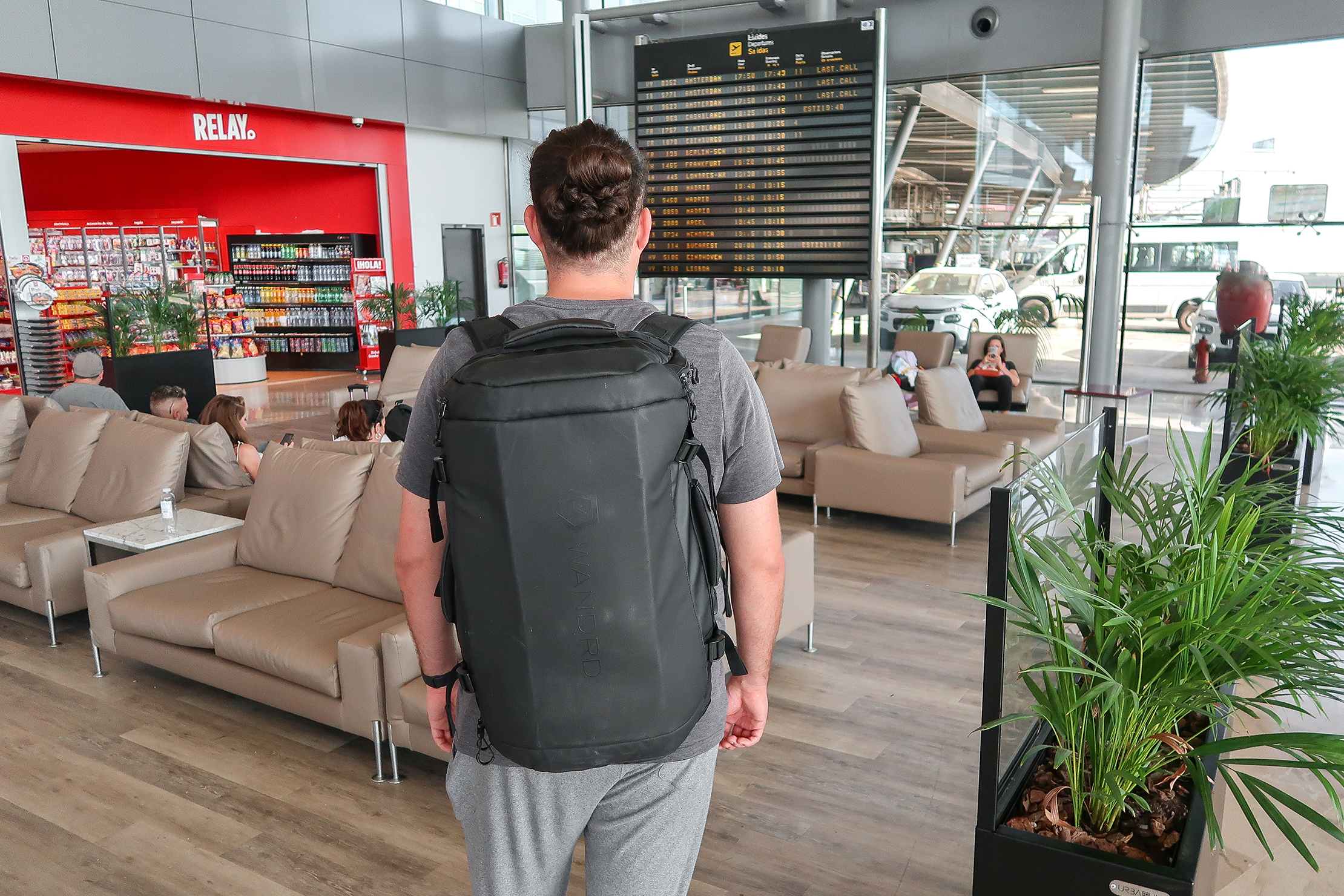 From a durability perspective, this thing is built to last, and we're digging that. Everything feels solid. We trust this bag. Sure, we've had a couple of durability issues with the brand of zippers in the past, but they're holding up so far (make sure to check out the Usage Timeline below for updates).
From a real-world usage standpoint, this bag is tricky. There are way too many zippers going on—it looks and feels overcomplicated at times. And the all-black interior doesn't help, making it difficult to see what's going on inside. That said, once you've used this bag for a while, you start to figure it out and are rewarded with a sleek, weather-resistant bag that has some pretty solid features.

Which leads us back to the question we asked oh-so-long-ago at the beginning of this review. Has the WANDRD HEXAD Carryall Duffel succeeded in becoming the first backpack/duffel (puffel?) hybrid we've truly liked? Simply put, no. But it is one of the better ones we've tested.
Usage Timeline
Initial Usage
Condition: Excellent
Interesting strap indentation for a custom fit around the shoulders and chest
Digging the giant bucket compartment
Not too crazy about the Tarpaulin material
1 Month of Use
Condition: Excellent
Still figuring out how to use this thing.
2 Months of Use
Condition: Excellent
Durability-wise, everything is still looking nice. But the zippers are irksome.
Access the Pro Community Discussion
Get your questions about the WANDRD HEXAD Carryall Duffel answered from our team and the Pro Community right here on the page. Plus, join discussions with other members about gear, guides, and more.
Other Bags & Luggage Reviews