The North Face Isabella Hip Pack Review
The North Face Isabella Hip Pack carries the small accessories you need close at hand without sliding off your shoulder, though it can slip out of adjustment.
Our Verdict
Unlock the Pro Summary
Save time. Get access to brief summaries of our reviews so you can browse and make decisions more efficiently.
Pros
Wearable on either shoulder or as a waist pack
Super-soft front pocket for phone or glasses
Carry handle makes it easy to take on and off or move
Cons
Strap can slip out of adjustment
Gear spills out of floppy internal mesh pocket
Key clip gets twisted easily
Recent Pack Hacker Video
Technical Details
100 %
Carry-on Compliance
Capacity

2.5l

Weight (oz)

5.6 oz (158.8 g)

Dimensions

6 in x 8 in x 2.75 in (15.2 x 20.3 x 7 cm)

Notable Materials

Recycled Polyester, Ripstop, PFC-free DWR Coating, Recycled Nylon, YKK Zippers, Woojin Hardware

Manufacturing Country

Vietnam

Warranty Information
Buying Options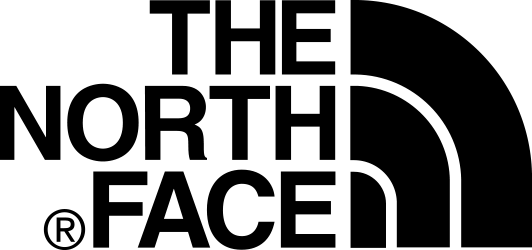 $35.00
Full Review
Who's on board with Team Sling? You wouldn't believe us if we said anything other than, "We are!" and in fact, we are! Whether your pants have too-small pockets or you're rocking a dress with no place to put your phone, wallet, and keys, they're great companions whether you're traveling to another country or the grocery store.

However, with so many to choose from, it can be tricky to stand out from the crowd. Does The North Face Isabella Hip Pack get the job done? Let's find out!
External Components
We're digging the fabric The North Face uses for this sling. The main material is a recycled 300D heathered polyester ripstop with a PU coating and non-PFC durable water repellent. It gives the bag an interesting texture, and more importantly, the DWR works well in the rain.

The front is a lighter-weight 70D recycled washed nylon that also includes the PU coating and non-PFC durable water-repellent finish, and the combination of the two materials gives the bag a unique aesthetic—a little fun and a little functional—that works well.
We're testing the Reef Waters Dark/Heather Blue Coral, which is a bright sea-and-sky type of blue, but you can also get it in the earth-toned Gardenia White Dark Heather/Gravel and a dark TNF Black Heather/Brilliant Coral as of the time of this review.

The North Face being The North Face, you're not surprised to learn there's a large logo in the bottom right corner of the front panel and the brand name printed on the main compartment zipper pulls. Sporting that logo may be one of the reasons you buy from the company, so it's nice to know they stay on brand with the Isabella Hip Pack. They're all a darker, contrasting color to the main hue, so they stand out nicely.

The carry handle is a satiny webbing strap in the same darker tone. It runs across the top of the bag, creating a daisy chain of attachment points on either side of the handle. While you may think it's superfluous putting a handle on a small bag that already has a big strap, it actually comes in handy more than you'd think. It makes it easier to pull the bag over your head when it's in crossbody mode, and it's sometimes more convenient when moving the sling from the table to a chair or grabbing it out of your travel daypack.

We've got some interesting hardware on this 2.5-liter bag. YKK zippers work well, and a simple webbing pull is attached to the metal one on the front pocket. The main compartment has flexible plastic tabs threaded through each metal pull. It connects like a zip tie and gives them a different look than we're used to. The textured back makes them very easy to grasp, and we really like using them.

There's also a Z Buckle from Woojin Plastic on the main strap with a unique marble-esque pattern. It has a unique shape, though it functions like a regular buckle: squeeze the sides to pop it open. We did have it pop open once unexpectedly, thankfully not while wearing it, but it hasn't recurred, so we're hoping it was a one-off issue.
The strap itself is long enough to wear crossbody on your front or back, which is how we use it most, yet it can get short enough to wear around your waist. After all, this is a hip pack, so that's not unexpected. There are strap keepers on each side, so you don't have to worry about a lot of dangling straps when you cinch it up.

The adjustment stays in place pretty well when wearing it, but it can slip out of place as you pull it over your head to put it on or take it off. It's more of a gradual loosening than a sudden slip, so you'll discover it's grown after a few days of use and have to readjust.
What you won't find happening is anything poking you from inside the bag. For such a small sling, it's nice to find back panel padding, especially because the back is where you'll be stashing your keys. More on that later.
Fit Notes

The Isabella Hip Pack is comfortable to wear crossbody or around your waist, though we prefer the former over the latter. The straps come off the back panel, so more than 2 inches of depth hangs forward, and it can slightly sag if you have it packed tightly. No compression straps hold anything back, though, so that's to be expected.

It's super easy to flip it to your back from your front if you need some extra space to move around without it getting in your way, yet it also works well on your chest if you're carrying a second travel daypack and need your back free. All the testers here at Pack Hacker find it comfortable; it's a fairly simple design that works well for what it's meant to be.
Inside The Sling
There's only one secondary compartment to cover: the front pocket. It opens in a slight diagonal, traveling down from right to left. When you open it, you'll find a super-soft fleece lining. Clearly, this is the space for your phone or glasses. We say "or" because unless your sunglasses are super minimalistic, you'll likely have to choose between them because there's not a ton of space to work with. You can fit more if you put less in the main compartment, though it's still a tight fit, so if you carry more delicate gear, pack this pocket first.

As for that section of the sling, it opens horseshoe-style along the top of the back panel. We like the dual-sided zipper because it's easy to use whether you're wearing the sling across your left or right shoulders, and you can open it partway at any point in the zipper to grab what you need.

The interior liner is a beige polyester, no matter which colorway you opt for. Along the back panel is a floppy mesh pocket to provide some segmentation, though we find it folds over on itself quite easily, so we wouldn't count on it keeping everything on its correct side if the bag gets jostled around. A short key leash in here ends in a small clip. It's nice to pull up your keys without having to dig at the bottom, but we find that the leash can twist, and while it seems as if it should stay in the mesh pocket, it tends to slip easily over the top.

There's plenty of remaining space outside the pocket to toss whatever you need to carry: snacks, sanitizer, a small notepad, and a pen. And the wide opening makes it pretty easy to see your gear, even with the top of the sling covering most of this area; remember, the zipper is along the back side, not parading down the middle.
All in all, if you're packing for vacation and have plans to head to a garden party, the beach, the market, a museum, or, well, you name it, The North Face Isabella Hip Pack could be the travel companion you're looking for since it will carry the small accessories you need close at hand without slipping off your shoulder or getting in your way.
Usage Timeline
Initial Usage
Condition: Excellent
Really unique-looking hardware
Digging the fun Reef Waters Dark/Heather Blue Coral colorway
Good structure
2 Weeks of Use
Condition: Excellent
Water repellent works well
Awesome for hands-free use
A few loose threads, but no raveling
Access the Pro Community Discussion
Get your questions about the The North Face Isabella Hip Pack answered from our team and the Pro Community right here on the page. Plus, join discussions with other members about gear, guides, and more.
Other Bags & Luggage Reviews