Rolling Square inCharge Mini Review
Rolling Square's inCharge Mini is a more focused version of their compact data cables, though minification comes with downsides.
Our Verdict
Unlock the Pro Summary
Save time. Get access to brief summaries of our reviews so you can browse and make decisions more efficiently.
Pros
Compact and keychain-able
Well-built with good materials for a data cable
Simple design with no dangling adaptors
Cons
Magnets can be hard to fasten but come apart easily
Metal housing's prone to scratches
Not as versatile as the inCharge X or inCharge 6
Recent Pack Hacker Video
Technical Details
Dimensions

1.9 in x 0.4 in x 0.5 in (4.8 x 1 x 1.3 cm)

Notable Materials

Zinc Alloy, Aluminum, Thermoplastic Polyurethane (TPU), Nylon

Manufacturing Country

China

Warranty Information
Full Review
Get up to 20% off Rolling Square • Join Pack Hacker Pro
Among our frequently used tech accessories, Rolling Square's inCharge 6 and inCharge X have to be up there as a few of our favorites. They're compact, well-built, functional, and there in case we need them. They say the best camera is the one you have with you, and we'd like to think the same applies to data and charging cables. Here at Pack Hacker, we're always looking for ways to save the digital nomad weight and space, be it by the pound or by the ounce.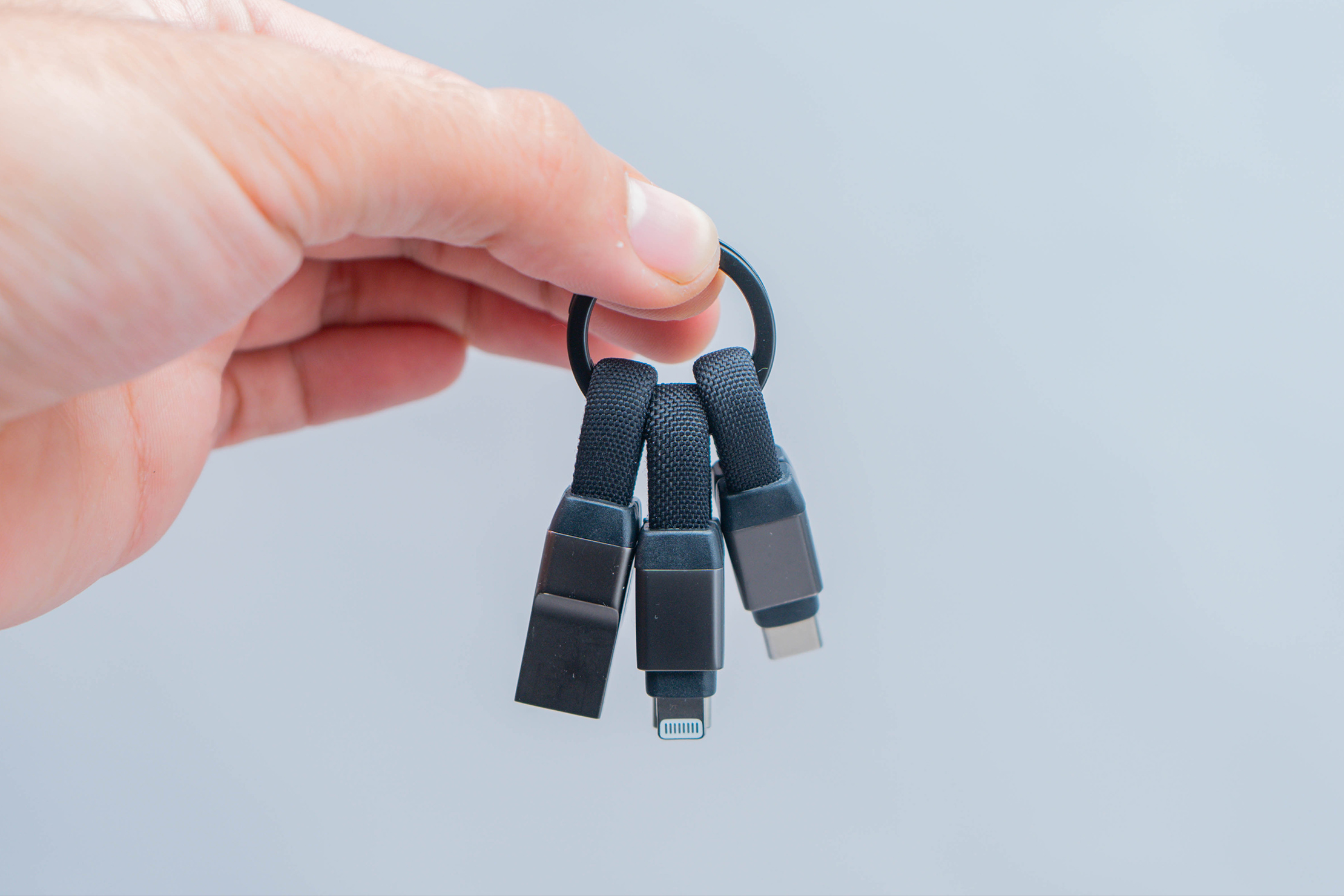 Simplifying their concepts further, Rolling Square's inCharge Mini is an even more distilled version of the inCharge 6 and inCharge X. This one's for those who are willing to trade in some flexibility and already know the connectors they need for their work setup. Convenience is the name of the game here, so let's see how well the inCharge Mini fits ours and yours.
Materials & Aesthetic
Starting with the materials, the inCharge Mini follows the basic recipe its bigger siblings do. The cable is wrapped in high-quality nylon with a TPU coating. In addition, the connectors are protected by a zinc-aluminum alloy that feels as sturdy as it sounds. This recipe of exterior nylon and metal housing gives Rolling Square's inCharge cables their signature look. Of course, looks are only skin deep, and tech accessories are generally function-over-form tools. However, it's still a plus since it makes the inCharge Mini an accessory we can hang off our keychain in style.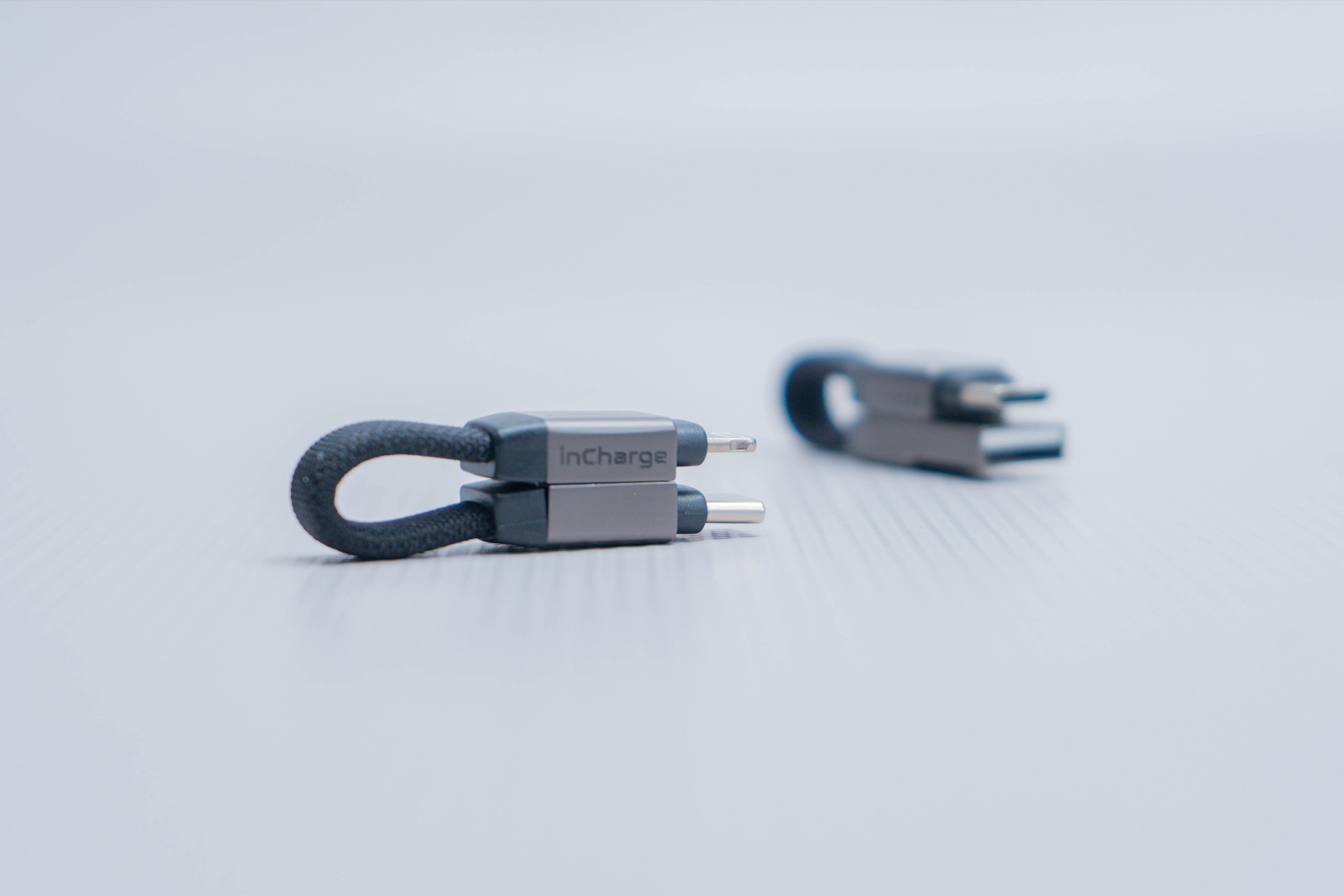 Another material present here is N52 magnets. There are two of them, one on each of the connectors' housings, and they're are in charge of keeping the cable secure on the keychain. Looking at the magnets more closely, these are the same size and shape as the ones on the inCharge X and inCharge 6. Given that detail, one would expect them to perform as well as they do on those cables. However, that's not the case, as we'll explain later on.
Unfortunately, the inCharge Mini suffers from the same scratching issue as the inCharge 6. More specifically, the metal housing of the connectors has accumulated visible scratches over the course of our testing. It's especially worth noting in the case of the USB A to Lightning or USB-C versions. This is because, in those variants, the metal housing also acts as the USB A connector's outer portion. By extension, this means plugging and unplugging over time will result in more scratches.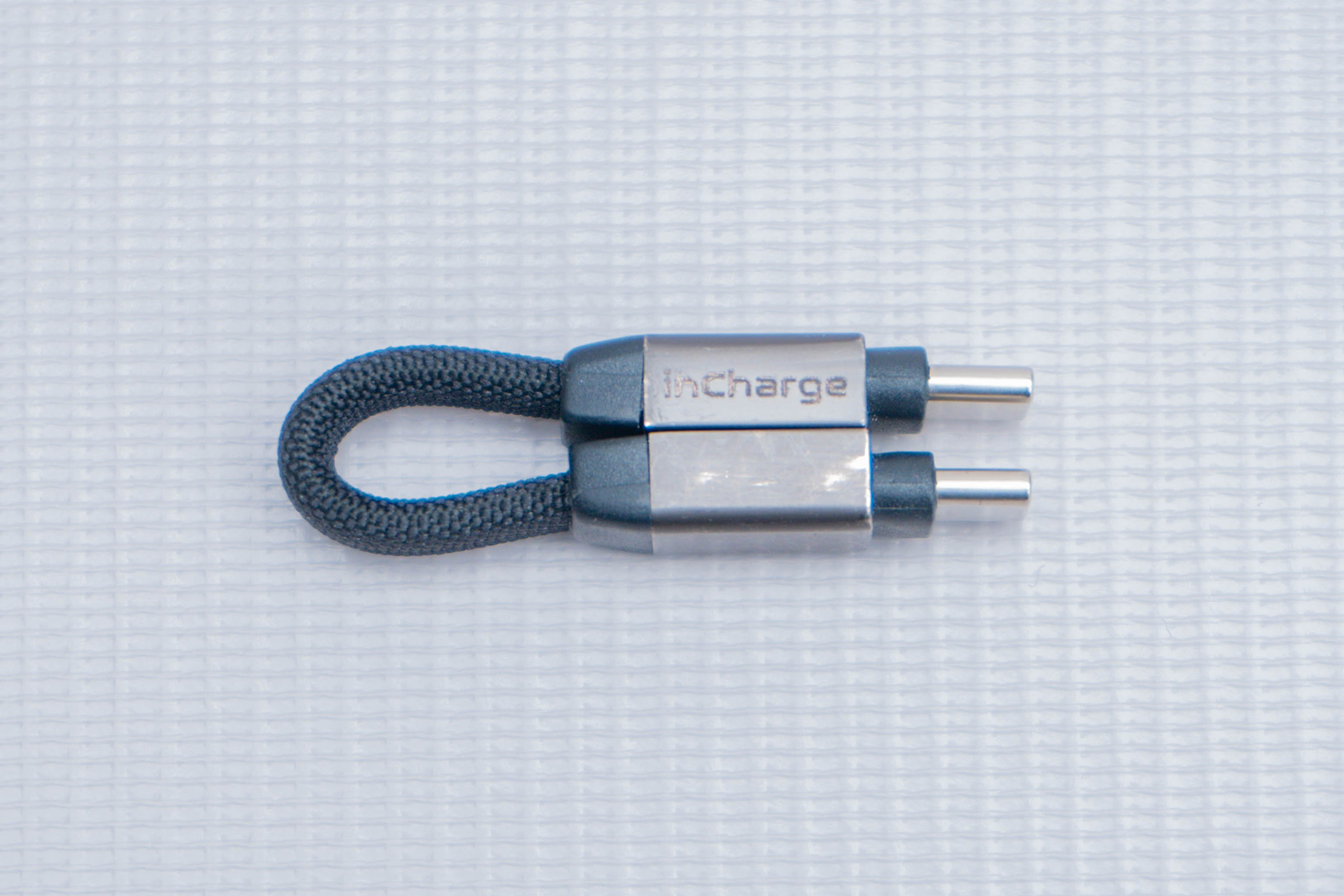 The good news is that this hasn't really affected performance. Both of the inCharge Minis we have, one of which has a USB-A connector, hasn't dropped a connection or felt too loose. Speaking of connectors, Rolling Square has thoughtfully indented the Lightning and USB-C connectors by raising them up from the chunky metal housing. This makes it easier to connect them to ports otherwise unreachable because of thick smartphone casing or other obstructions.
Usage & Features
At the time of writing, there are four variants of the inCharge Mini: USB-C to USB-C, USB-C to Lightning, USB-A to USB-C, and USB-A to Lightning. If you've read our review of the inCharge 6 or inCharge X, you might be wondering if the Lightning connectors also double as Micro USB connectors. Sadly, that's not the case, so those who need Micro USB connectivity will have to look elsewhere.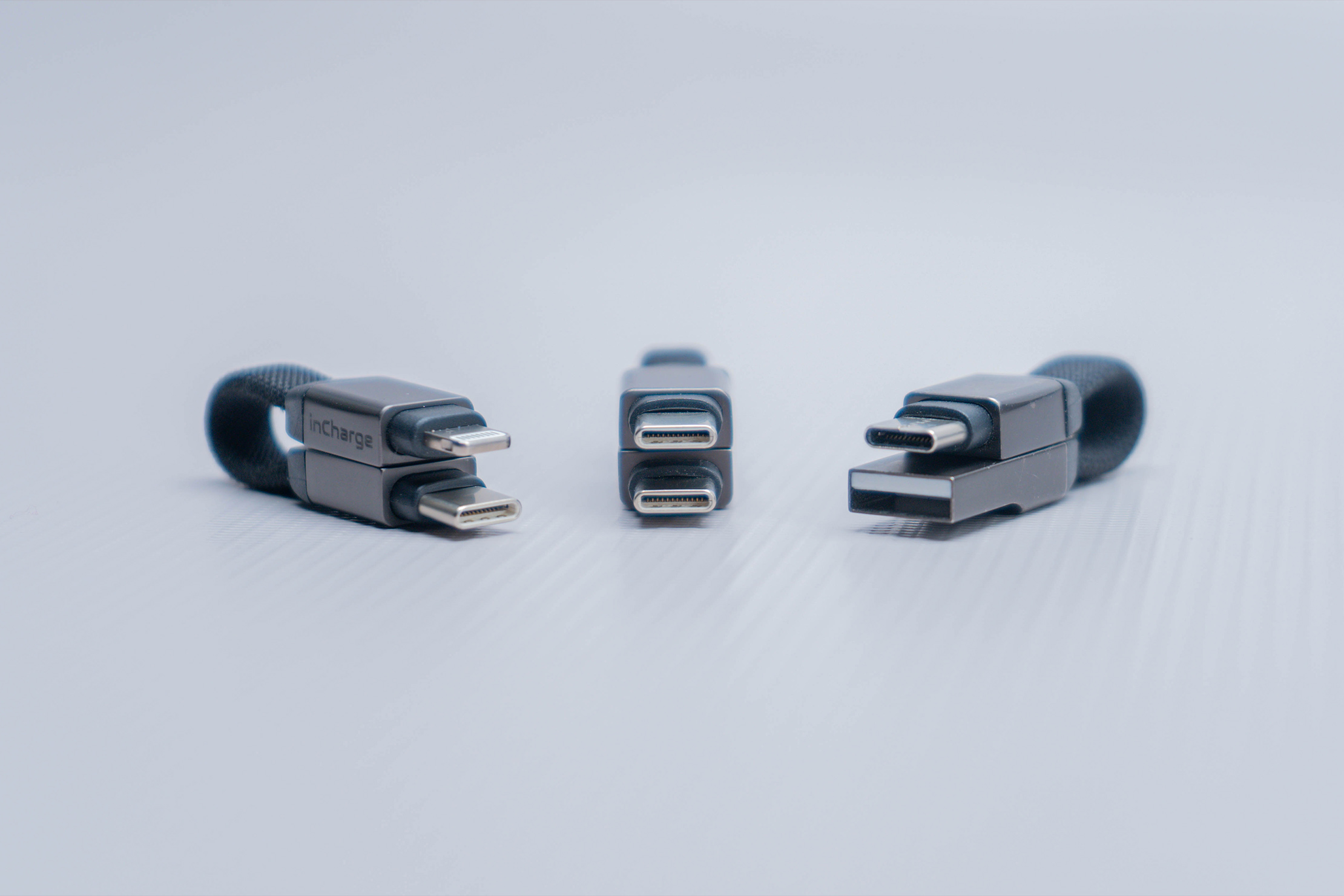 Otherwise, the inCharge Mini functions similarly to its siblings, minus the adaptability. Theoretical data transfer speeds remain at USB 2.0 levels (480 Mbps / 60MBps), and we see numbers within those levels when transferring photos and videos to our MacBook Pro from our iPad Pro. That said, data transfer speeds depend on the devices you have hooked up, so your mileage may vary. Overall, the inCharge Mini's performance is just average.
Charging speeds are also quite average, topping out at 18 watts (9V/2A) for the USB-C to Lightning version. Our USB-A to USB-C and USB-C to USB-C versions only top out at 15 watts (5V/2.4A). This means the upper-tier 65-watt charging speeds featured on some power adapters can't be achieved with the inCharge Mini. As with data transfer speeds, charging speeds also depend on the charger and devices connected, so your mileage will also vary here.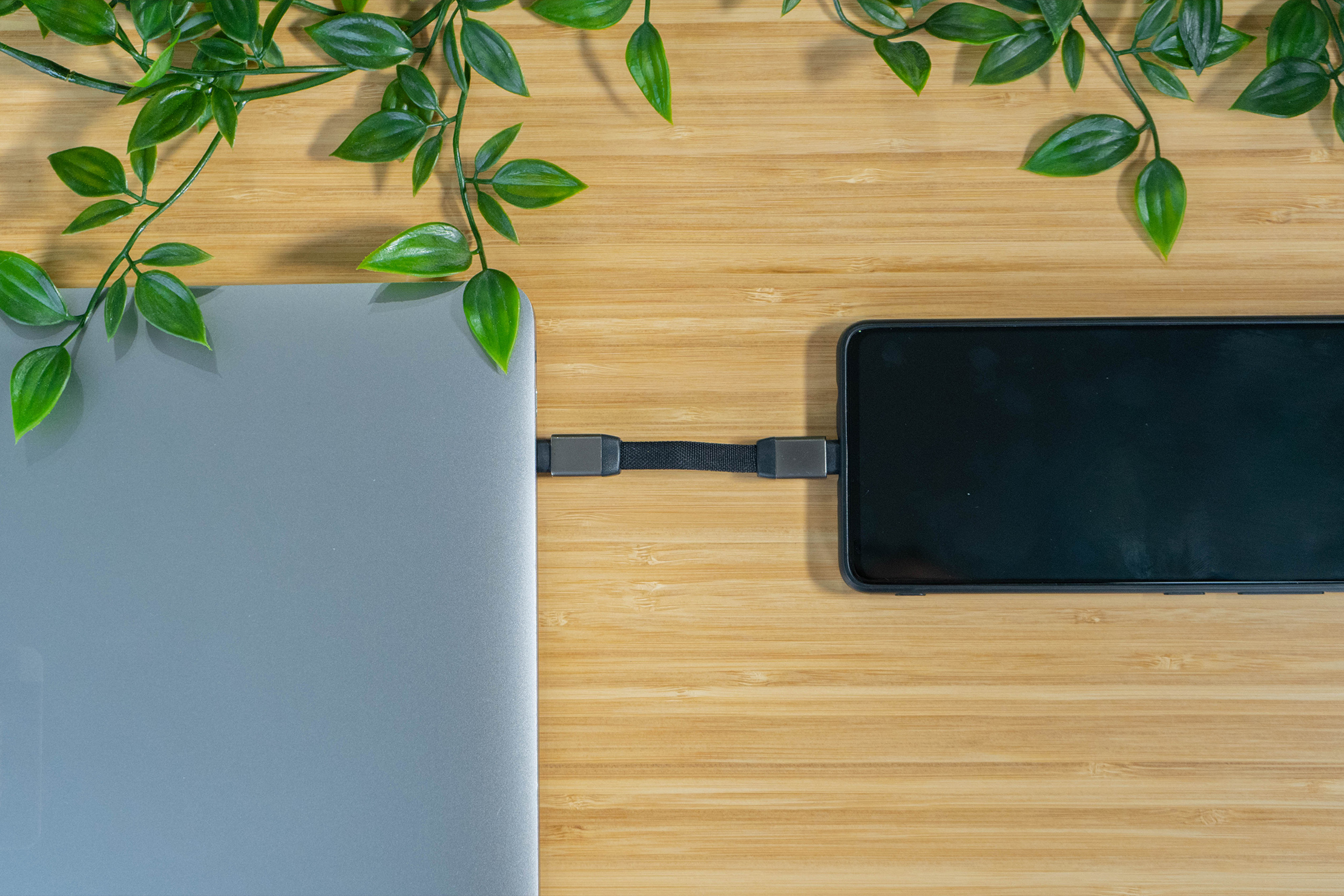 So with all that technical stuff out of the way, how is the inCharge Mini in day-to-day use? For starters, it's quite short, shorter than even the already compact inCharge 6 and inCharge 6. Apart from making the cable more compact, the extra shortness also comes with some side effects.
As we mentioned before, the inCharge Mini features the same N52 magnets as the other inCharge cables. But because of the shorter length and somewhat stiffer material, the way the cable bends is much tighter. This means the magnets have a tougher time staying locked together, and this led to instances where the inCharge Mini fell off our keychain. This isn't an issue with either the inCharge 6 or inCharge X, so we're sad to see it here with the Mini.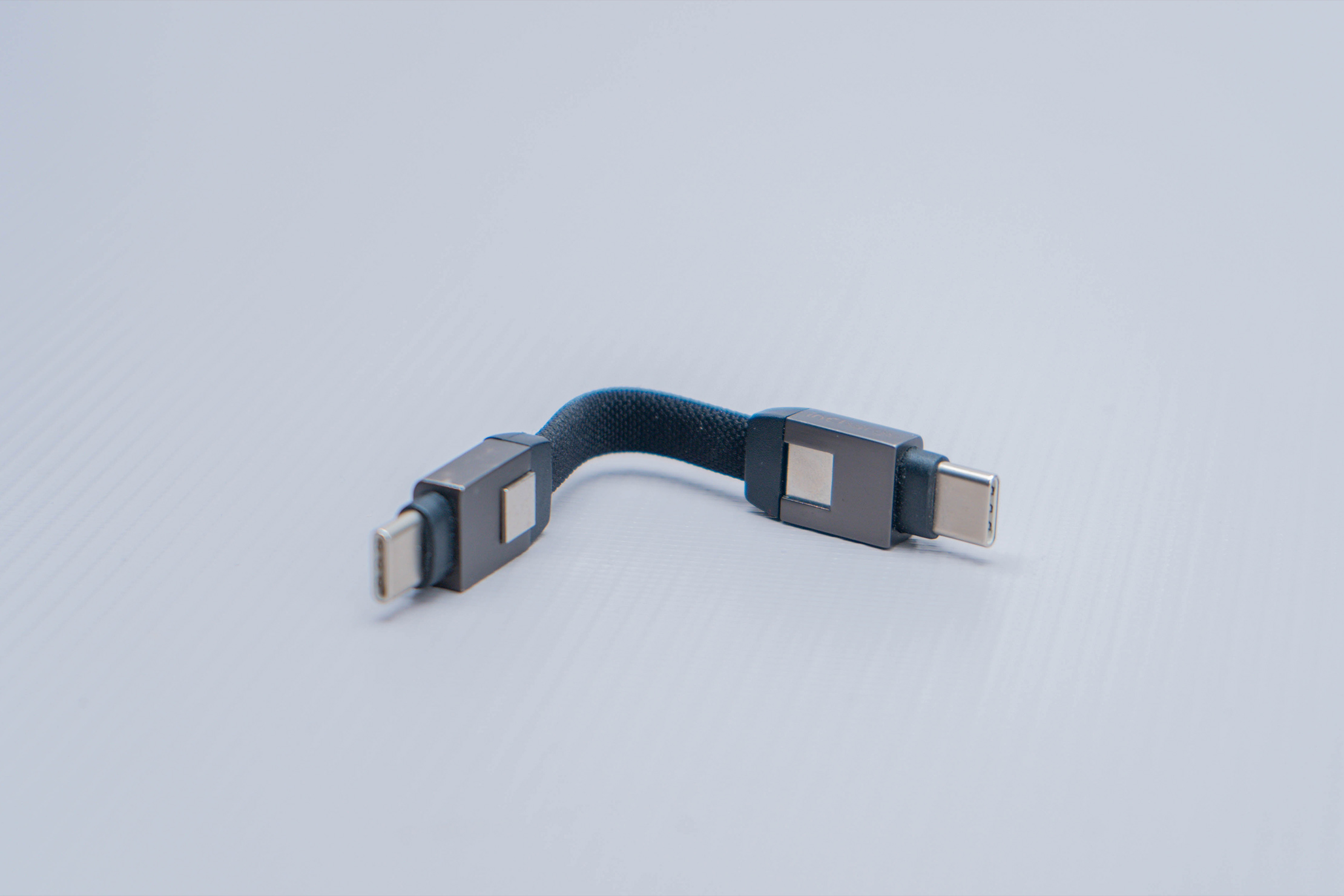 Another consequence of the extra shortness is how crowded it gets around devices. Take the photo below, for example. Using two inCharge Minis, we connected two devices on the same side of a laptop. Because of how short the cables are, devices sit closer together, and there's only a limited amount of wiggle room to move things around. Needless to say, length is a primary consideration when using a cable as short as this.
On the other hand, the inCharge Mini's shortness makes for an interesting proposition. Because it's smaller, carrying two inCharge Minis on a single keychain can be a good alternative to carrying a single multiple adapter cable like the inCharge X. Yes, you end up carrying two cables. But that's two cables that can be used at the same time. This is a neat and portable solution to explore for those who need to have multiple devices hooked up to their computer concurrently.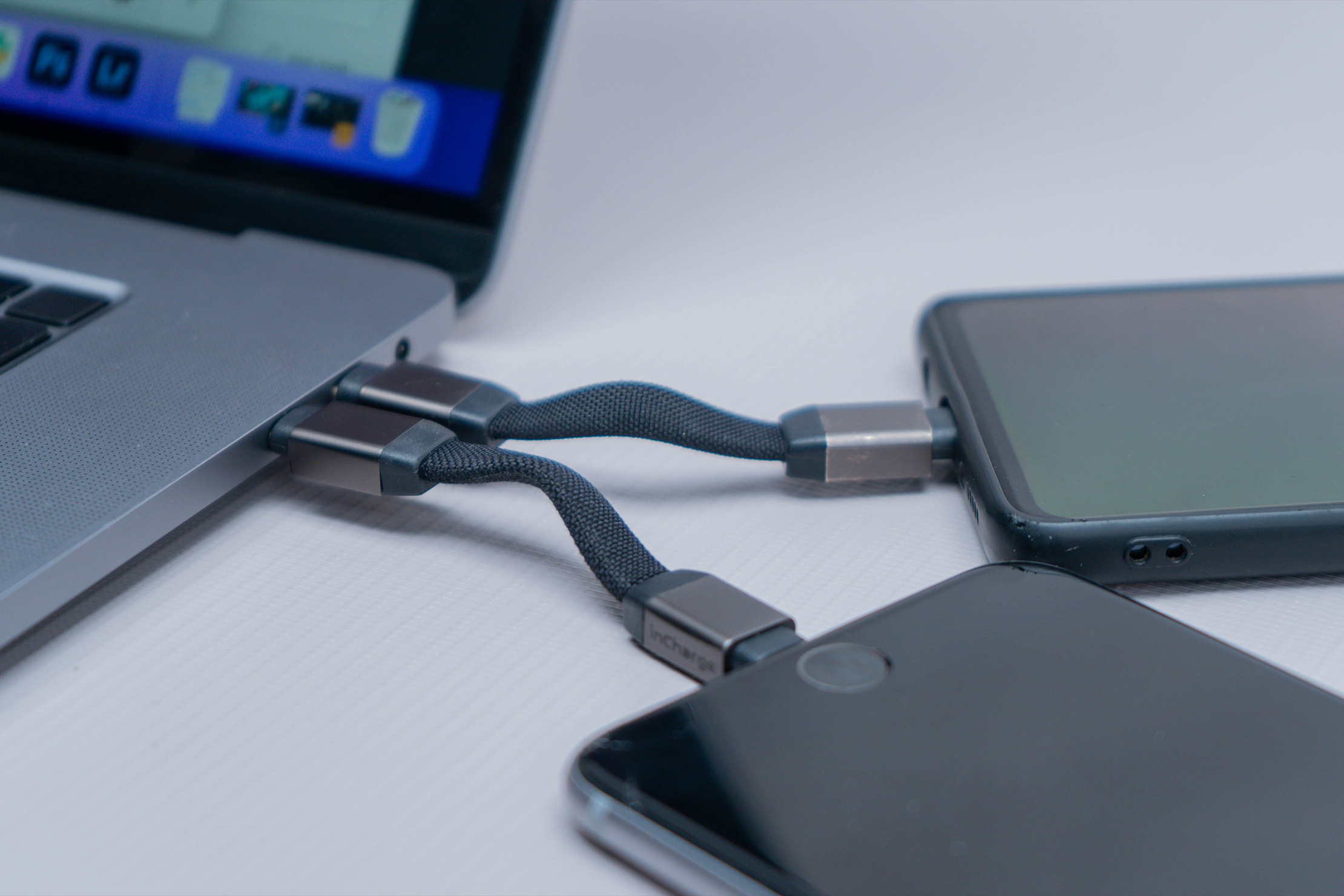 Despite the more basic and fixed connector configurations, the inCharge Mini's flexibility is undimmed. Since we already have a good grasp of our own needs, we're able to make full use of both variants we have. Thus, if you already know the ports and devices you're working with, then the inCharge Mini is a solid choice, both as a backup cable and a space-saving gadget.
Usage Timeline
Initial Usage
Condition: Excellent
Supports up to 18-watt charging (USB-C to Lightning)
USB 2.0 transfer speeds are normal, but nothing exceptional
Even smaller than the inCharge X, which is already pretty small
2 Weeks of Use
Condition: Excellent
Proven to be a convenient way to carry around a cable adapter
Between the magnets and the stiffer nylon and TPU coating, the magnet can be hard to fasten and can split the unit apart easily, causing it to fall off of a keychain
Doesn't offer as much versatility as the inCharge X or inCharge 6 (less conversion options)
Access the Pro Community Discussion
Get your questions about the Rolling Square inCharge Mini answered from our team and the Pro Community right here on the page. Plus, join discussions with other members about gear, guides, and more.
Other Productivity & Tech Reviews