Public Rec All Day Every Day Jogger Review
The Public Rec All Day Every Day Jogger has all the comfort of sweatpants with a touch more style—we just wish they didn't collect dust so easily.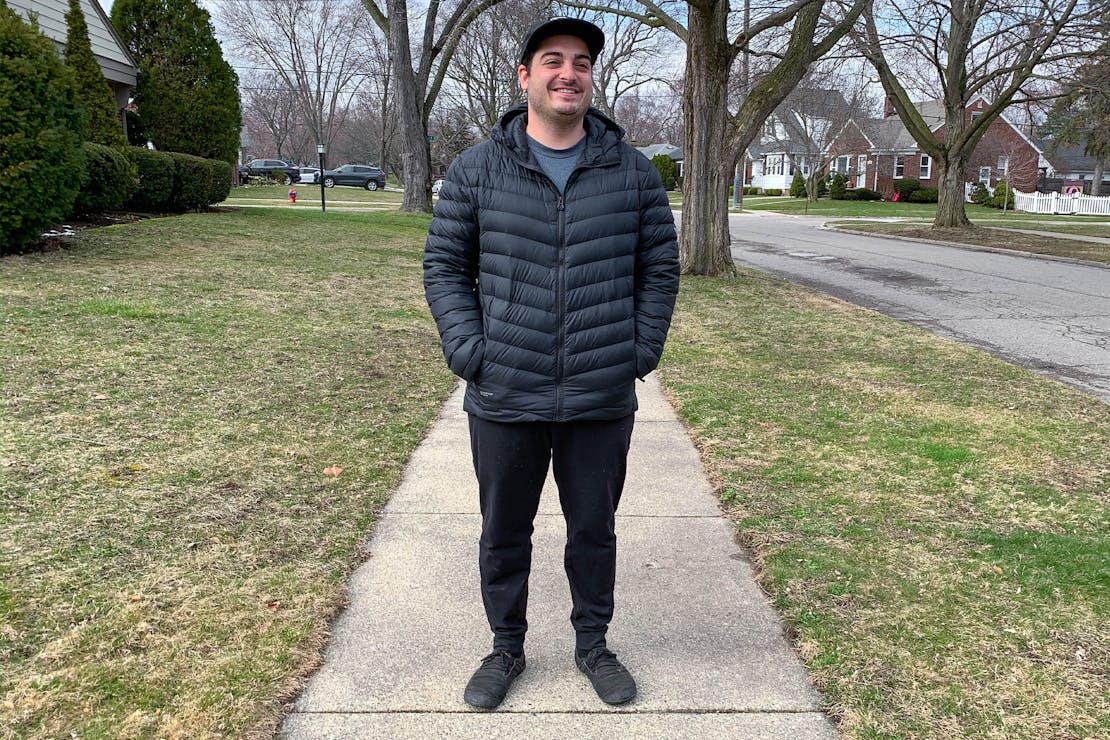 Our Verdict
Unlock the Pro Summary
Save time. Get access to brief summaries of our reviews so you can browse and make decisions more efficiently.
Pros
Soft, stretchy, and oh-so-comfortable
More sophisticated aesthetic than sweatpants
Strong pocket game
Cons
Collects lint/dust easily
More casual than advertised
Thick fabric means they're not ideal for hot weather
Recent Pack Hacker Video
Technical Details
Notable Materials

Nylon, Spandex, Talon Hardware

Manufacturing Country

Thailand

Warranty Information
Full Review
We like to think of the Public Rec All Day Every Day Jogger as fancy sweatpants. They're not ideal for business meetings or first dates. But you can wear them out of the house without feeling like you're wearing sweatpants outside (nothing wrong with that, but it's a choice).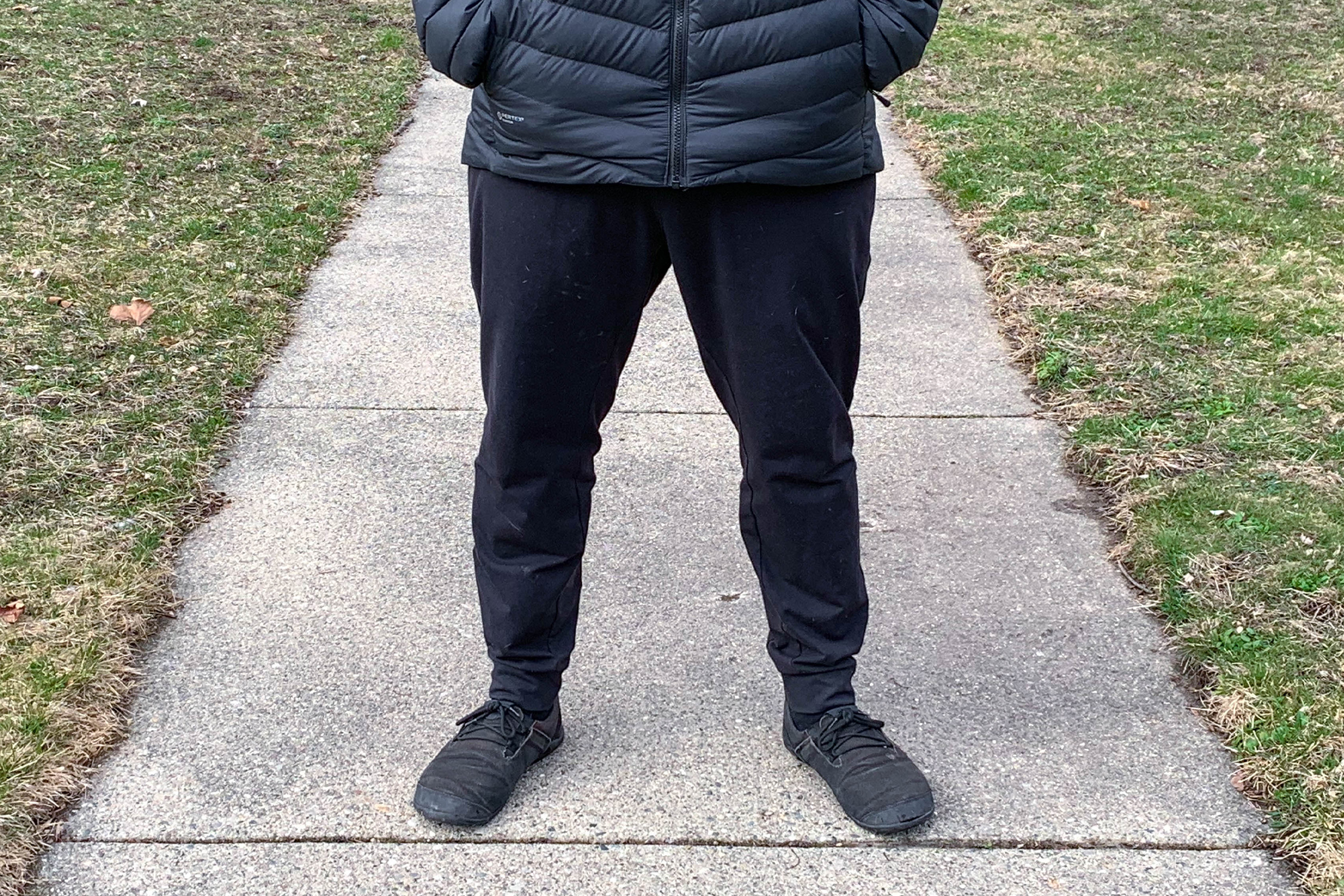 At the same time—and this is the important part—these pants are as comfortable as sweatpants. Seriously, it's been tough to take them off throughout our month of testing.
But we're getting ahead of ourselves. Let's take a step back.
Fabric, Fit, & Features
The Public Rec All Day Every Day Jogger has classic jogger styling—a tailored fit and cuffed hems. And, at the time of this review, the pants are available in eight colorways. We've been testing the black colorway, which we think is one of the classier choices (but we're partial to dark colorways, so).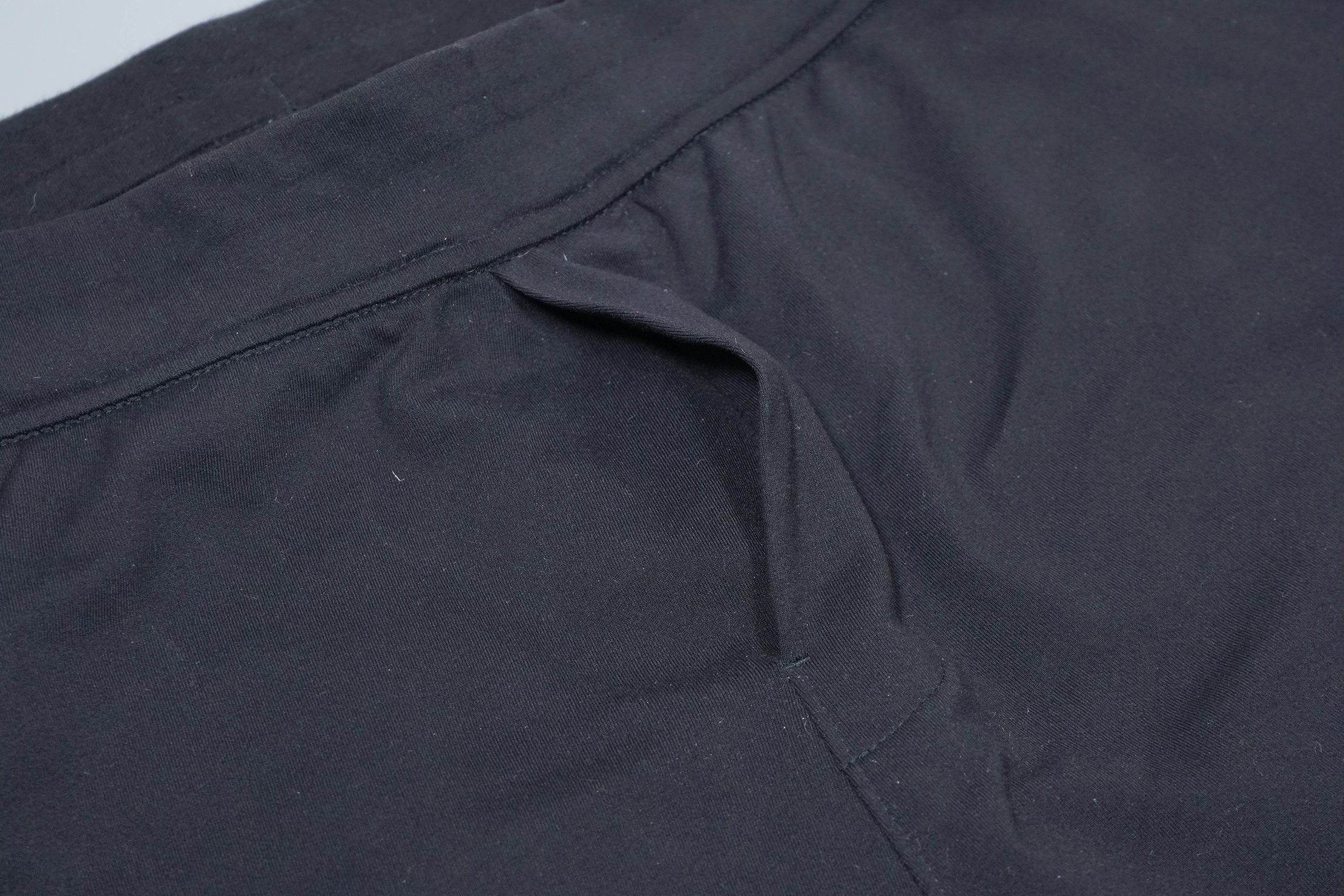 The pants feature a faux front fly to up the overall sophistication factor, according to Public Rec. While it does help give the pants that classiness we've been talking about, it's likely not going to fool anyone into thinking that these joggers are anything more than, well, joggers.
To be frank, we think the folks at Public Rec have exaggerated how nice-looking these pants actually are, which is something Public Rec has done before (specifically with their All Day Every Day Pants). With the Jogger, the folks at Public Rec are a little more realistic, but they still advertise the Jogger as offering "street-worthy style." Whether that's true or not depends on your style (obviously). But we tend to think of them as nice-enough for casual situations, but not stylish enough for a nice dinner/night out on the town.

To be more specific, these Joggers are ideal for walking your dogs, on long flights, doing yoga in the park, and—yes—going to the grocery store. They're also great working-from-home pants. Let's be real, wearing sweatpants all day can make you feel lazy while wearing pants pants isn't cozy. These Joggers are a great middle-ground, allowing you to feel classy and comfortable.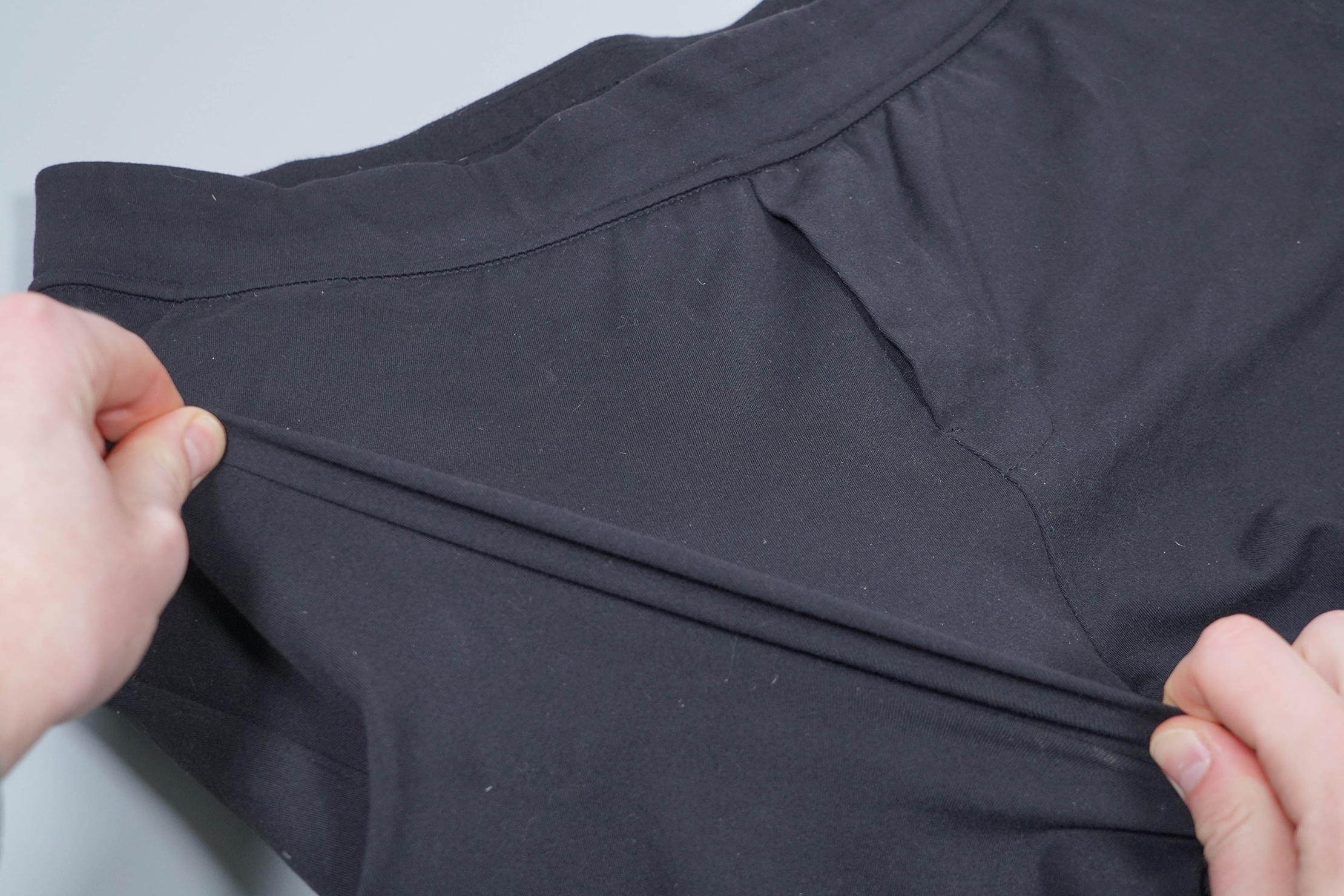 And the Public Rec All Day Every Day Jogger is oh-so-comfortable. They're made of a combination of nylon and spandex, so they're soft and stretchy. The nylon also adds great durability. And there are no buttons or zippers to be found—the waistband is elastic.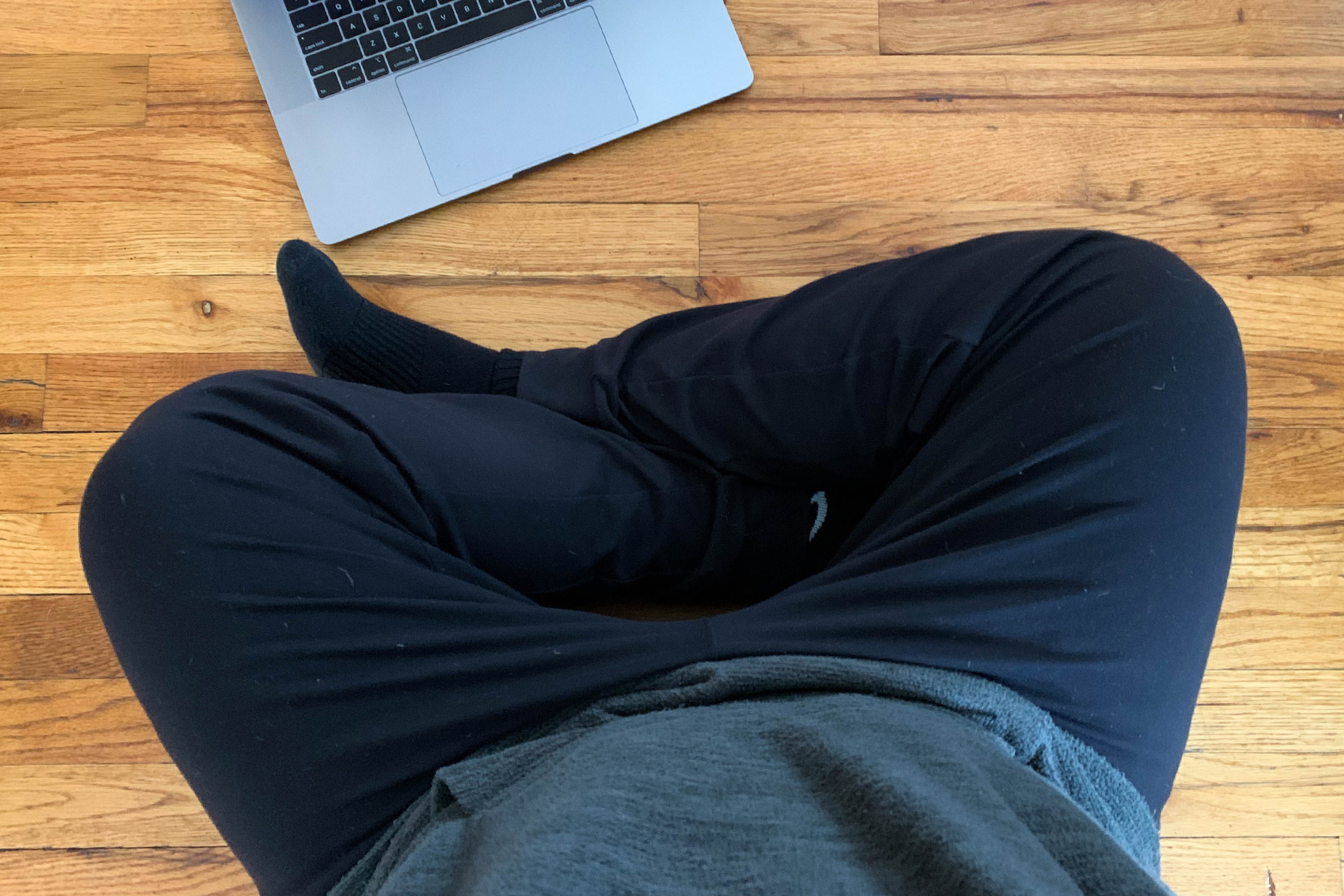 Now, we want to make sure that we've properly emphasized just how stretchy these pants are. You can sit criss-cross-apple-sauce no problem. You can also comfortably do yoga, dance, kick-box, or eat to your heart's content.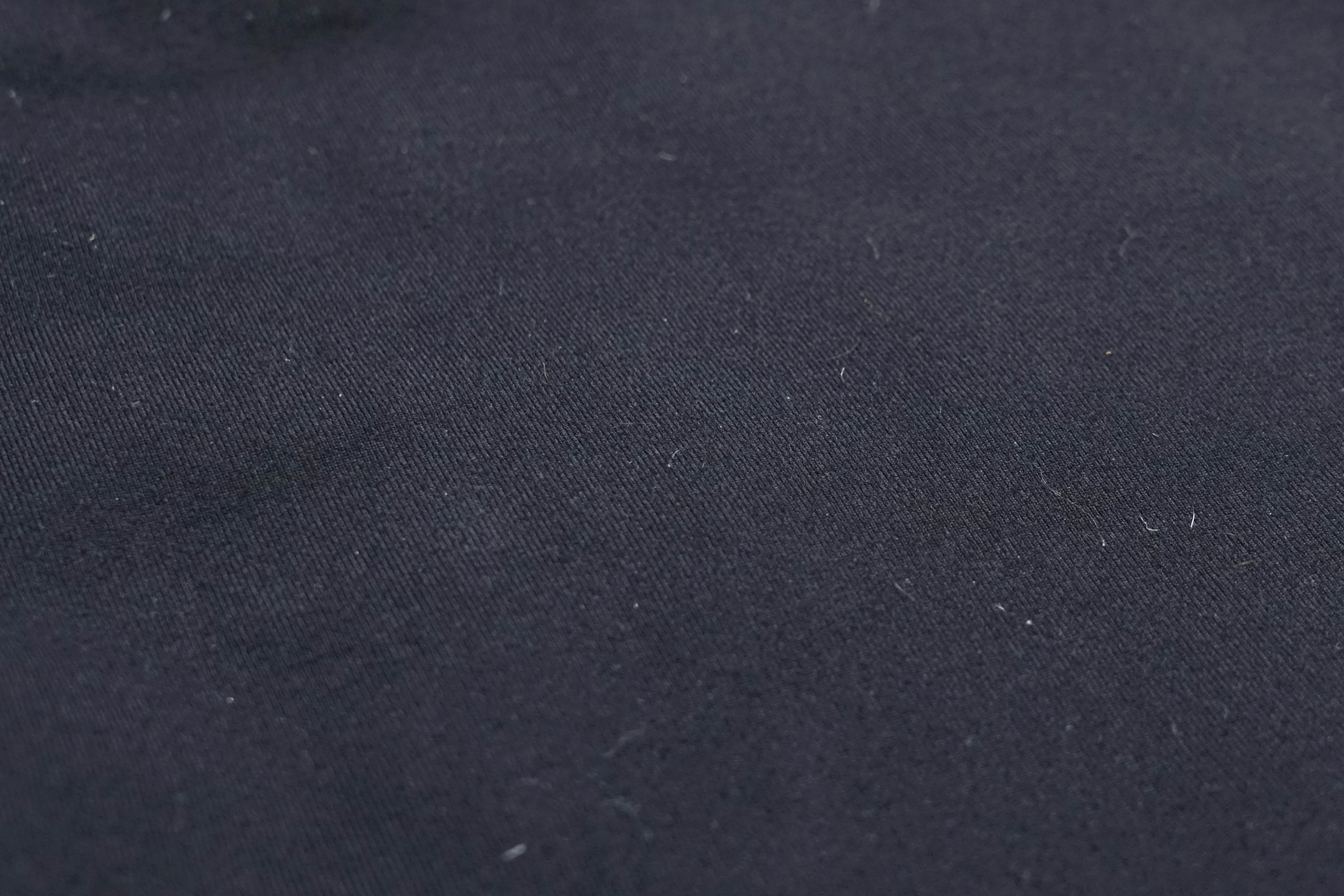 The fabric is on the thicker side, which we think of as a positive. That said, they can get hot if you're doing the aforementioned exercises. Or if you're out and about on a hot day. (Let's just say we immediately noticed the pants' thickness when testing the pants in Mexico).
One frustrating note about the fabric is that it picks up hair and lint super easily. You'll likely need to invest in a lint roller.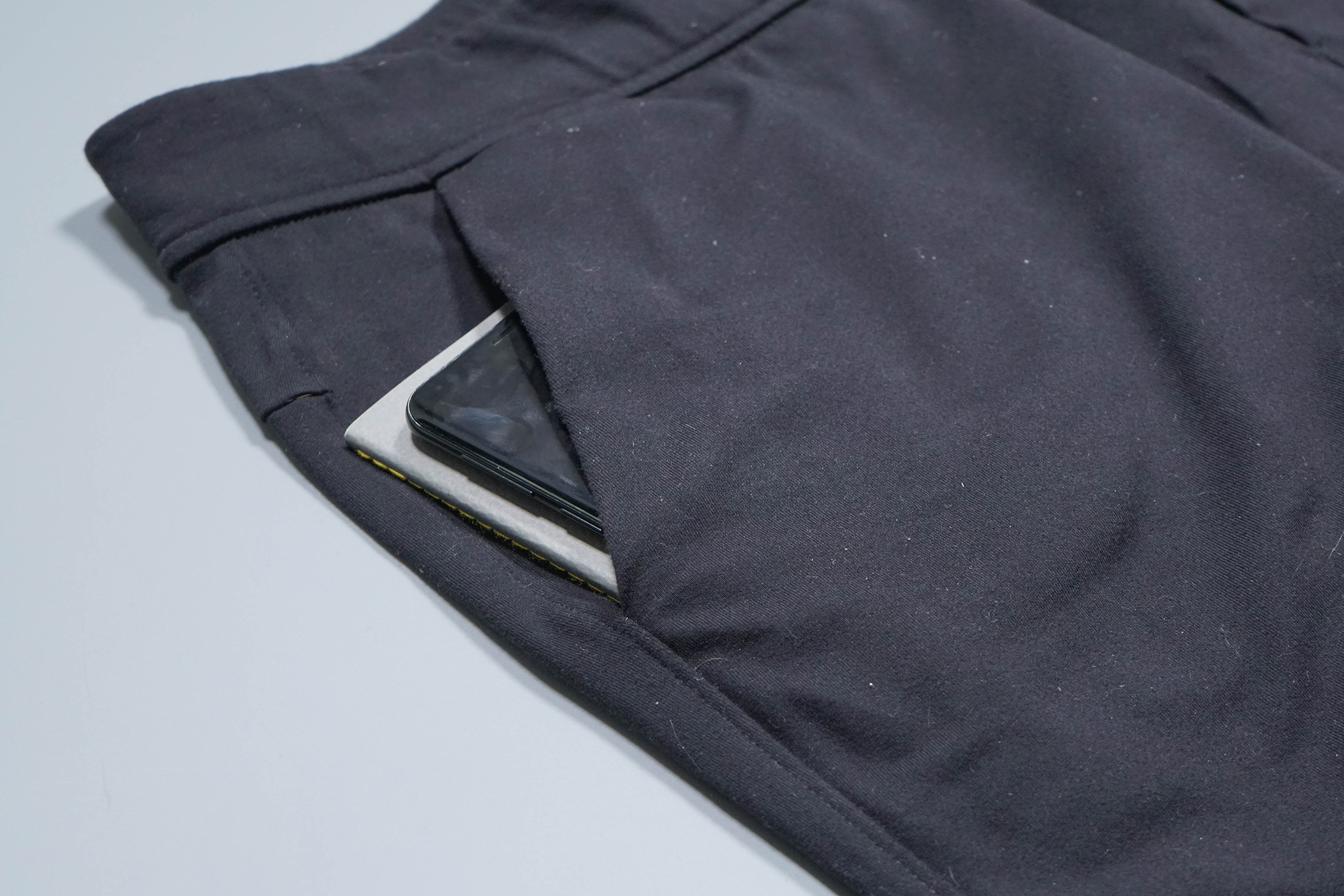 Alright, let's talk pockets. We were initially worried that stuff would easily slip out of the two standard front pockets, but they're so deep that it hasn't been an issue. Even when you sit down, your stuff just sort of sits on the top of your leg.
The pockets are large enough to fit phones, wallets, and we've even been able to slide a Baron Fig Vanguard Softcover Notebook inside. We're not sure why you'd bother carrying a notebook inside your pants' pockets, but know that you have the option.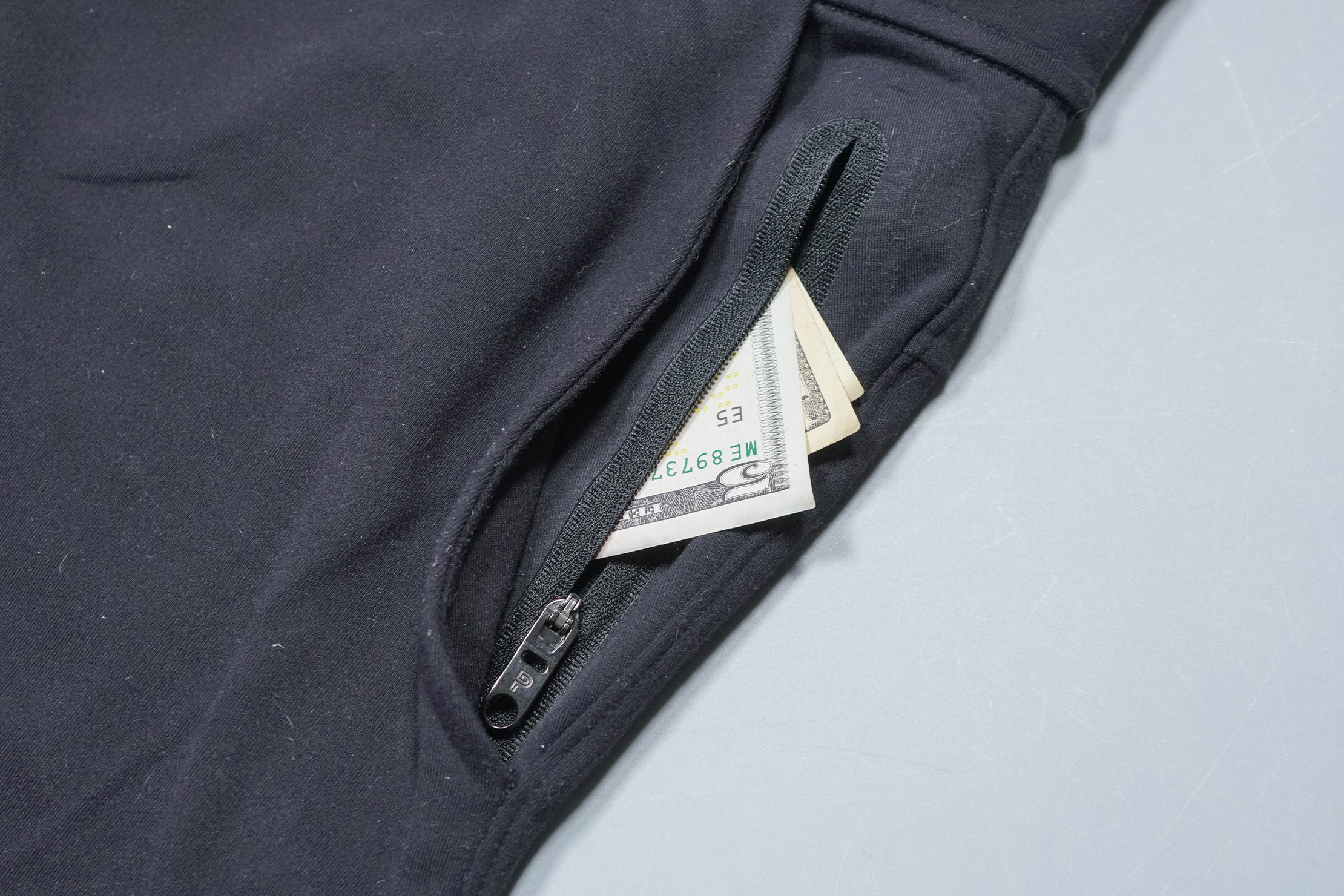 Tucked inside the left pocket (when you're wearing the pants), there's a zippered pocket. It's a great spot for a small wallet, some extra cash, or your top-secret chocolate chip cookie recipe. You know, items you want to keep secure.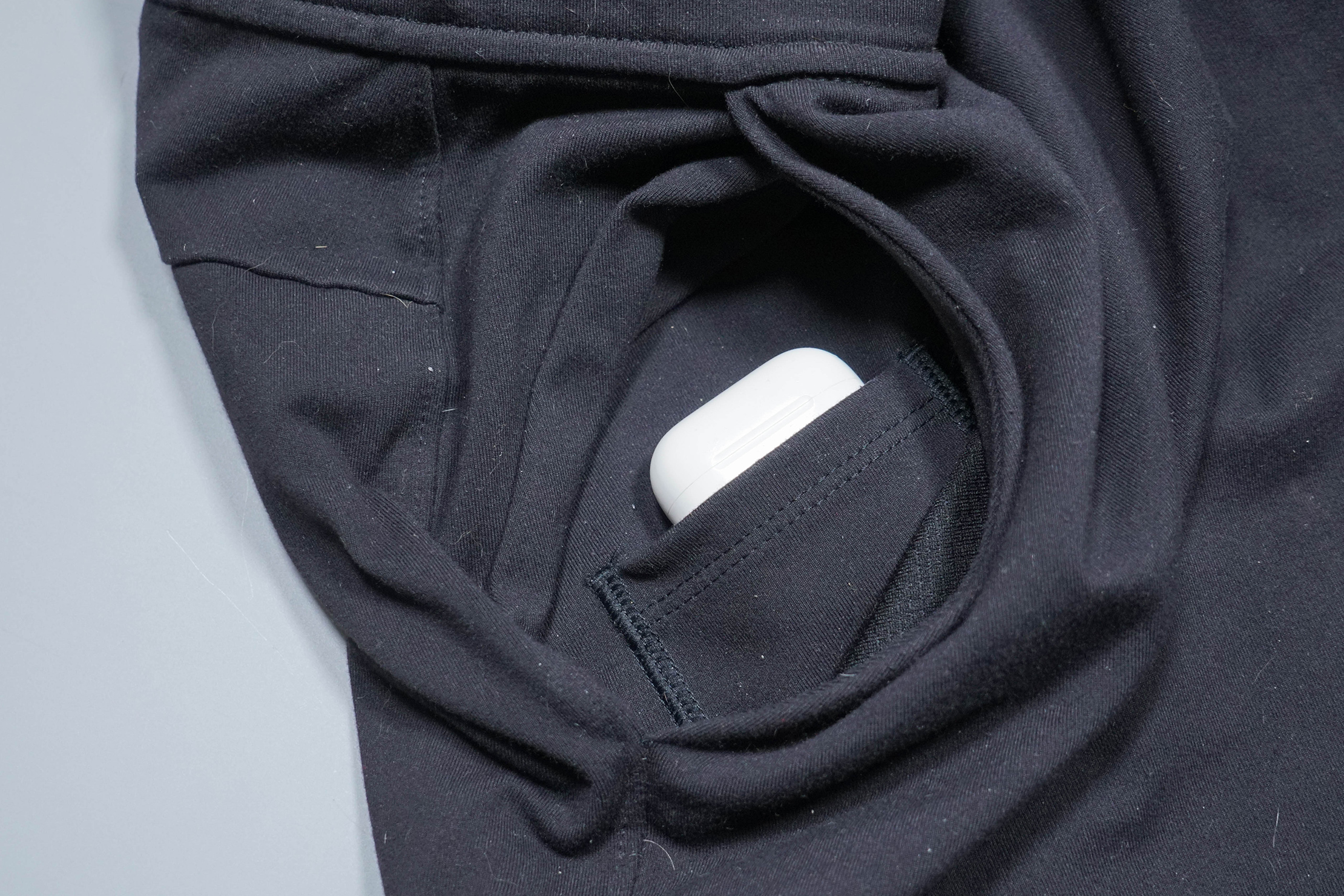 The wearer's right pocket features a coin pocket for…coins (so many minds blown).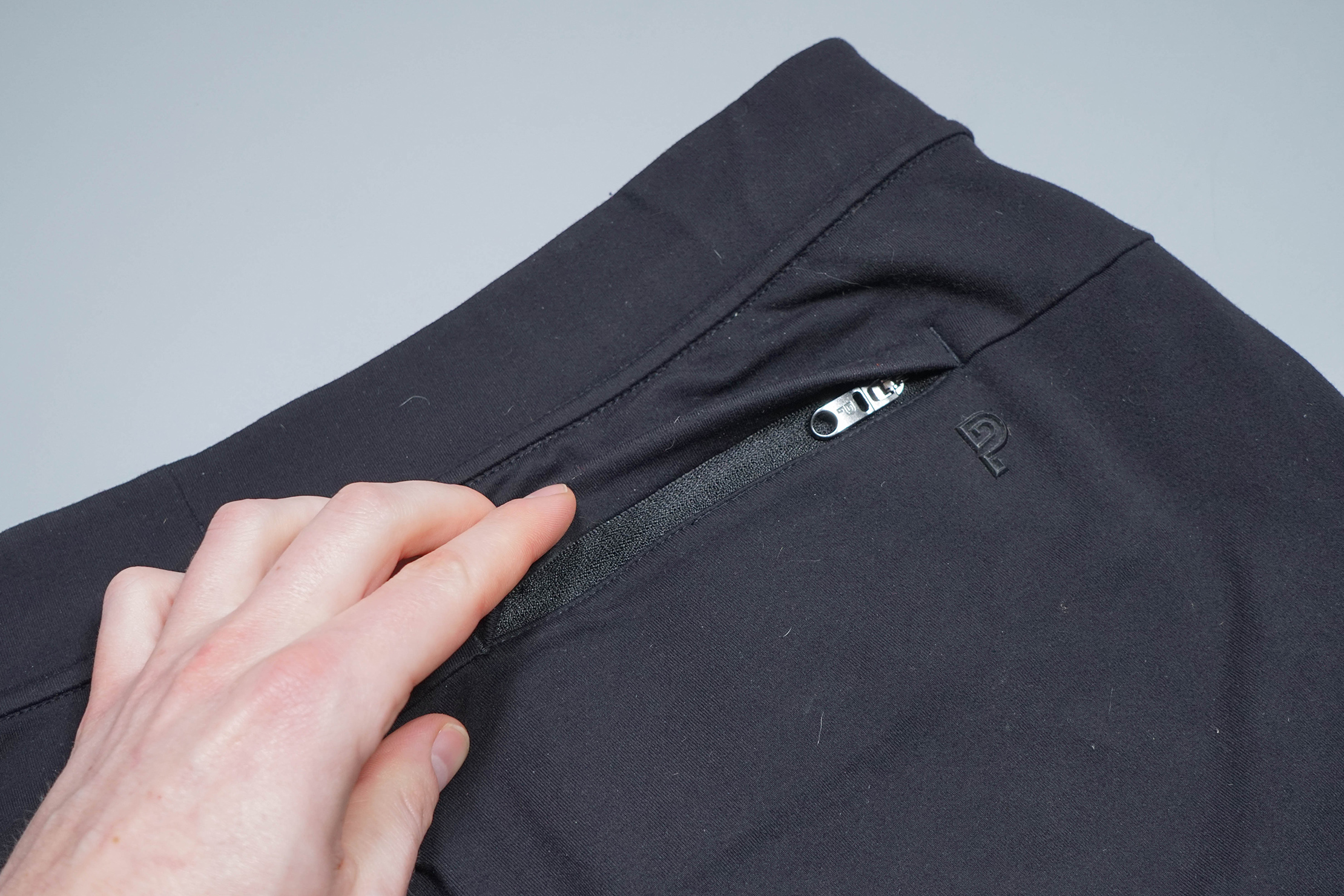 There's also a zippered back pocket. It's a great spot for a passport, more extra cash, and your top-secret blueberry muffin recipe (again, things you want to keep secure).
Durability & Testing
We've been testing the Public Rec All Day Every Day Jogger for approximately one month, including on a trip to Cabo San Lucas, Mexico that had a few flights and layover along the way. They performed really well. We've also tested them as everyday pants, wearing them around the house, to the grocery store, walking our dogs, etc. Overall, we've really been digging them. They're comfortable, but not sloppy.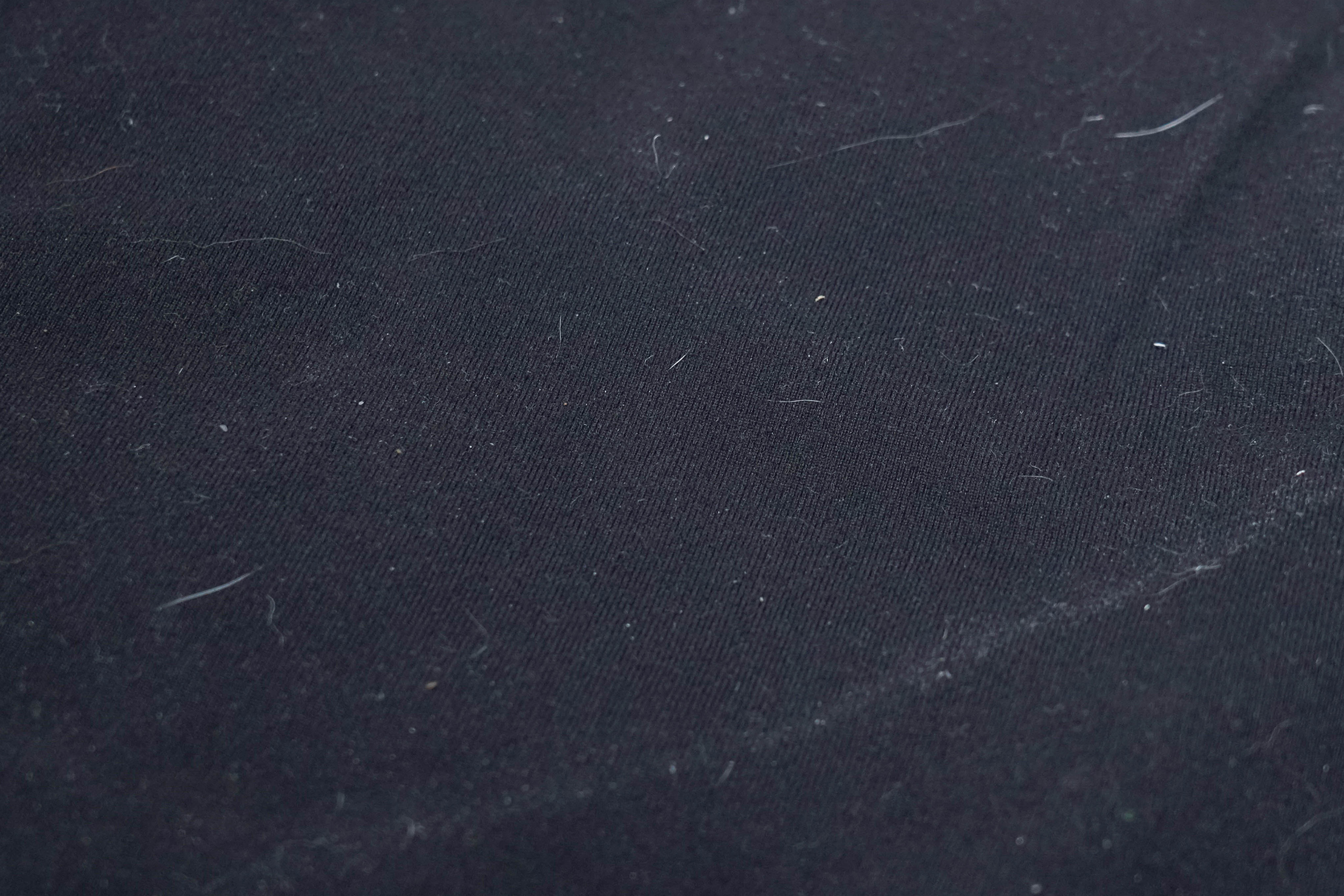 Our biggest gripe is how readily the fabric picks up lint/hair/dust. We're curious how the other colors fare as dust and fluff likely won't show up as well as on the black colorway we've been testing. But that's only an aesthetic issue. From a durability perspective, everything else is looking good.
Usage Timeline
Initial Usage
Condition: Excellent
Stretchy and soft, feels very sweatpants-esque
Two zippered pockets, one in the front pocket, one in the back, for added security
Faux-fly in front gives a little bit more of a non-casual look
2 Weeks of Use
Condition: Excellent
Used these joggers as plane pants—the comfy pants you wear during your flights—on a trip to Cabo San Lucas, Mexico (before the current travel restrictions). Not only are they stretchy and comfortable, but the pockets are deep enough, (plus a couple of them have zippers) so you don't have to worry about your stuff falling out when sitting down.
1 Month of Use
Condition: Excellent
Since returning from Mexico, we've been working from home. And these pants have been great for that too. We've been wearing them just about every day and digging the versatility of being able to walk the dogs or run to the grocery store in the same pants we've been comfortably sitting in at our desk all day. (When you're sitting at home all day, comfy pants are a must.)
Durability-wise, they're looking good. But we have noticed that they pick up lint, pet hair, dust very easily—especially the black colorway that we've been testing.
Access the Pro Community Discussion
Get your questions about the Public Rec All Day Every Day Jogger answered from our team and the Pro Community right here on the page. Plus, join discussions with other members about gear, guides, and more.
Other Clothing & Accessories Reviews