Paskho Ability Modern Traveler Pants Review
We're digging how soft, stretchy, and comfortable the Paskho Ability Modern Traveler Pants are—we just wish they didn't show marks so easily.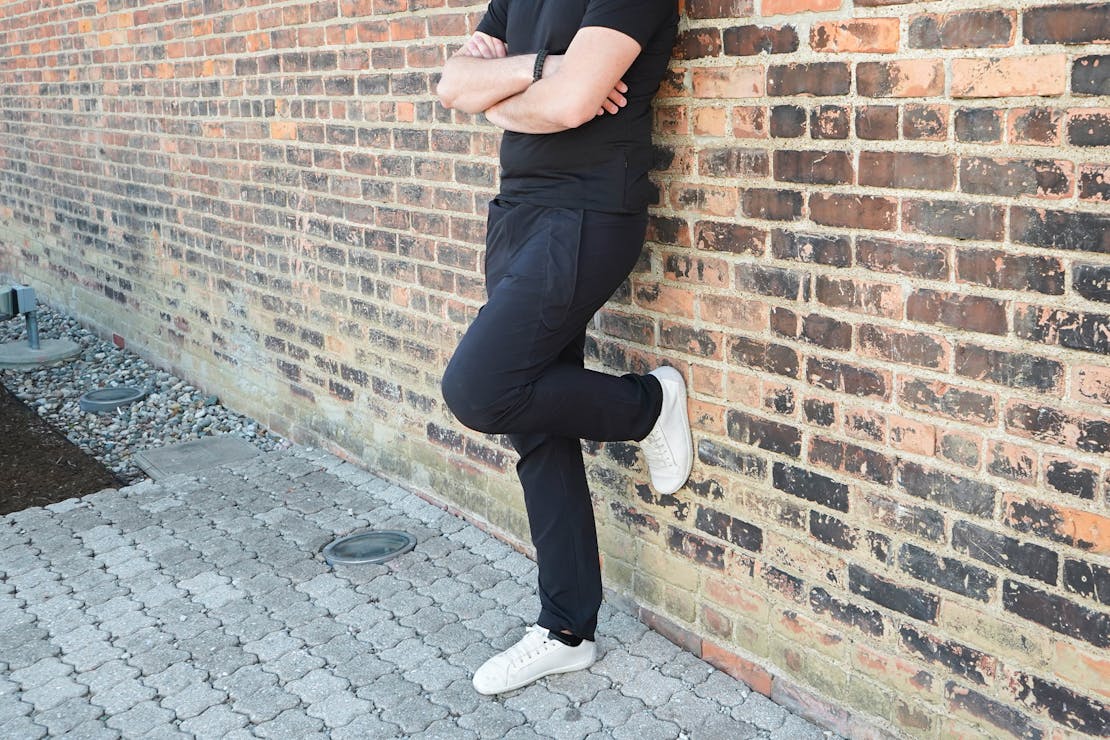 Our Verdict
Unlock the Pro Summary
Save time. Get access to brief summaries of our reviews so you can browse and make decisions more efficiently.
Pros
Super comfortable
Stretchy
Made with sustainability in mind
Cons
Gets marked up easily
Layered pockets don't work great with bulky items
No back pockets
Recent Pack Hacker Video
Technical Details
Notable Materials

Nylon, Elastane

Manufacturing Country

Laos
Full Review
We've been putting the Paskho Ability Modern Traveler Pants to the test for two weeks and counting in Detroit, Michigan. And, spoiler alert, you'll be hard-pressed to find a pair of pants more comfortable (that aren't straight-up sweatpants). But we're getting ahead of ourselves. Let's start at the beginning.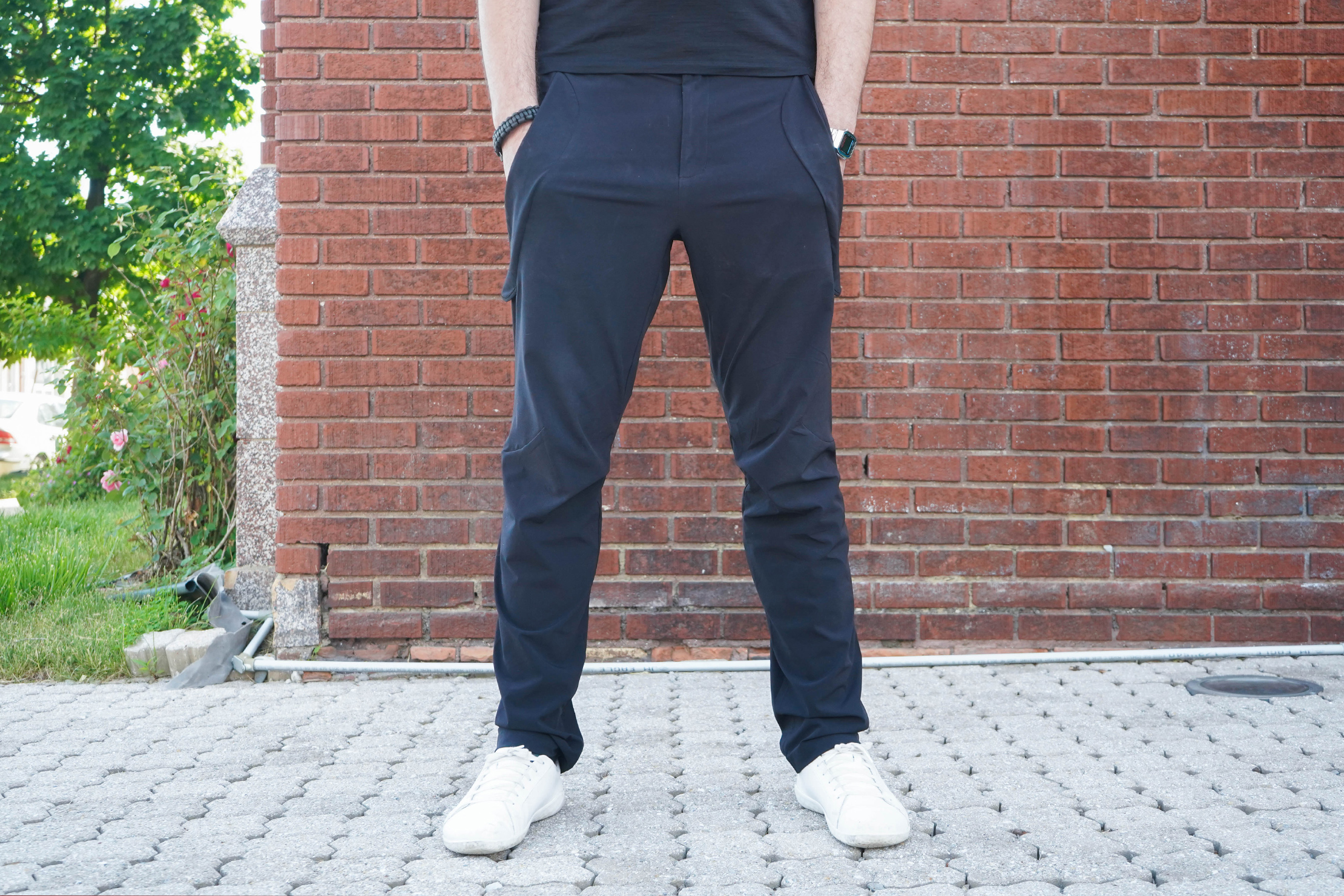 Fit, Fabric & Features
The Ability Pants have a straight-leg style, relaxed fit, and, overall, techy vibe. All of the small details—like the stitching along the sides and the welted fabric near the pockets—add a dash of unique style that may or may not be your thing.
The fabric welts themselves are large. They can kind of flap around a little and become unkempt up when you sit down (there's just a lot of fabric). This isn't a big deal, but worth mentioning. The welts do cover the zippers that close the pockets, adding a touch of water-resistance.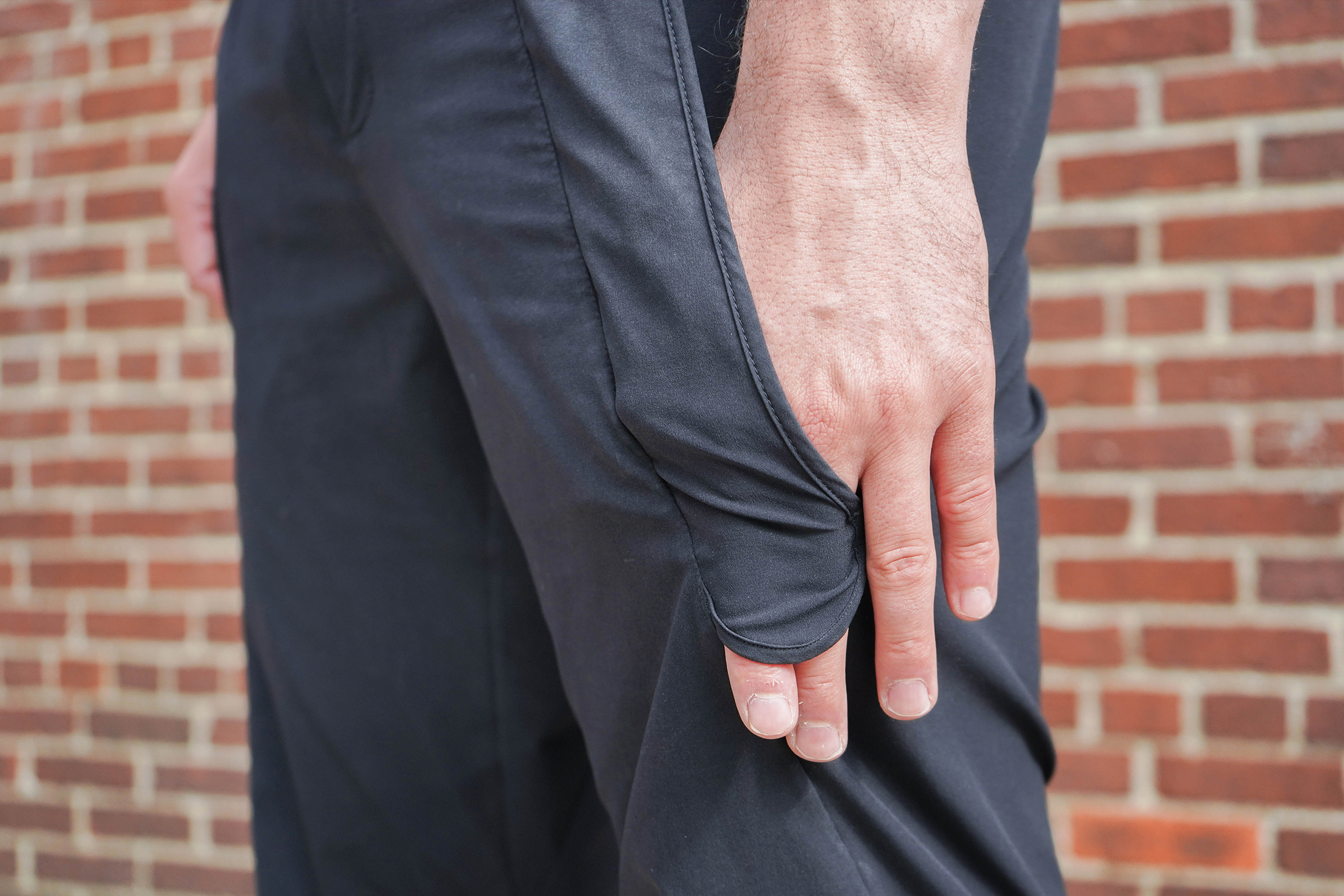 There are also holes at the bottom of the fabric welts. They're a fun spot to stick your fingers through while lounging (it reminds us of how a cat must feel when they fit into a perfect sized box. You know, "If it fits, I sits"). We believe these holes are there to allow water and dirt to pass through.
We're digging the silver button, which not only looks nice but feels durable. The fly also adds a touch of classiness.
The pants are available in small through XL at the time of this review. We've found that they fit true-to-size—plus, the elastic waistband means you don't have to be too careful when picking out your size. That said, Paskho has a policy that allows you to "try the pants on." They say that you can pick two items, take five days to try them on at home, and then pay for what you keep. (Shipping, returns, and exchanges are free.) We appreciate that Paskho lets you do this—we can't be the only ones who have buying-clothes-online horror stories.
At the time of this review, these pants are only available in one colorway—Black. Which is perfectly fine in our books. We're partial to black clothing as it tends to be more versatile—you can wear black in a variety of situations. Plus, black goes with basically everything and tends to hide stains and such. That said, we have noticed that the Ability Pants do show marks somewhat easily (we'll talk about this more later). This isn't a huge deal because these marks wash off, but it does mean that you have to wash the pants more often than you may want to (again, we'll talk about this more later).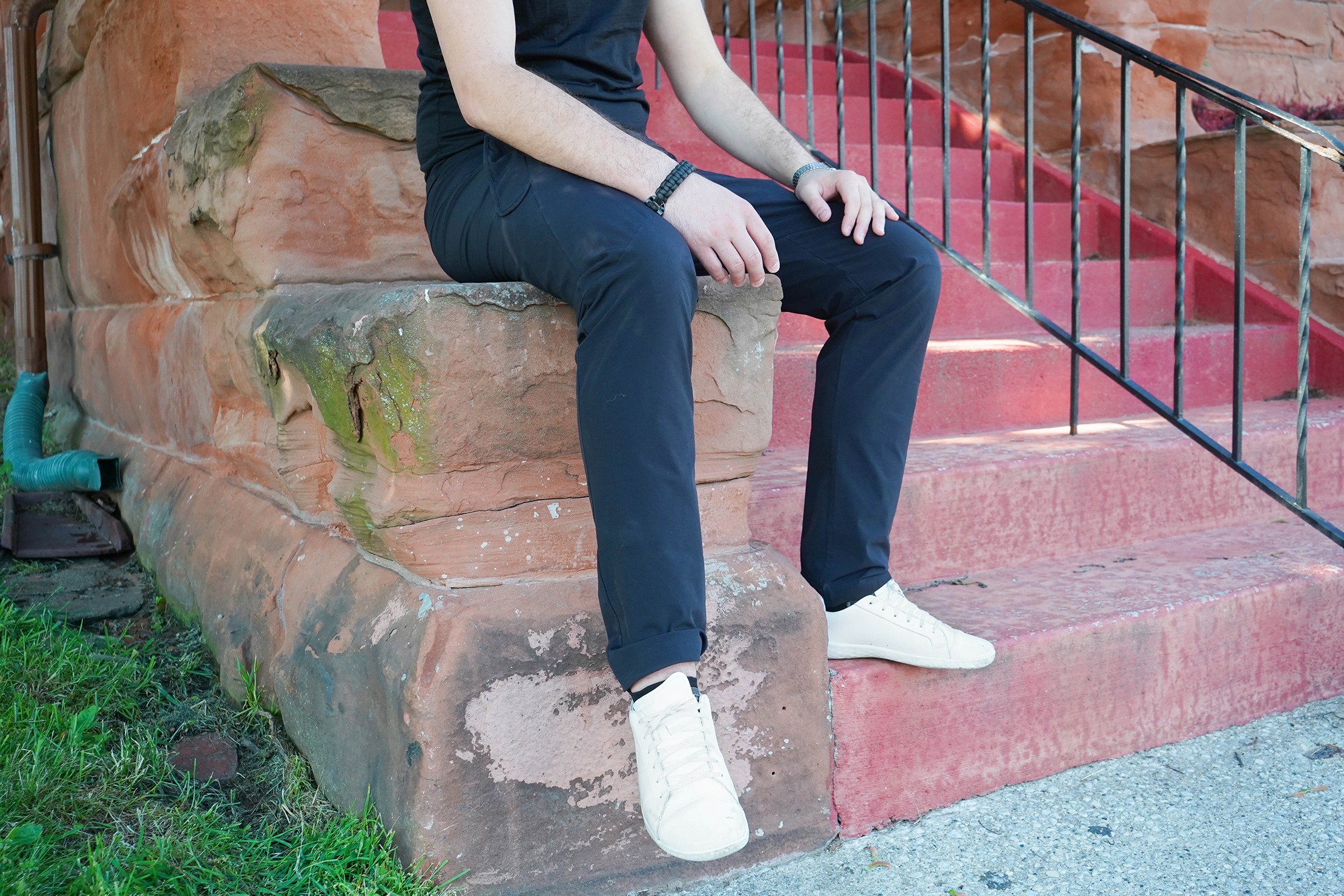 All in all, we think the Ability Modern Traveler Pants look sleeker than a traditional pair of sweatpants but are more casual than other travel pants on the market. You can easily wear the Ability Pants to the grocery store or on a flight/train ride/road trip without feeling like you're in sweats. But they (likely) won't work for business meetings or a fancy meal out. (If you want a pair of travel pants that are more business-casual, check out the Outlier Slim Dungarees or OLIVERS Passage Pants. But, note, that they aren't as comfortable and sweatpants-like as the Ability Pants.)
Looks aside, let's talk about comfort. As we said at the beginning of this review, we don't think pants can get much more comfortable than these. They are so comfortable you may end up going days without taking them off (not that we, uh, speak from experience). They're soft and breathable.

The pants are made from a blend of 92% nylon and 8% elastane. The nylon gives these pants great durability, while the elastane is responsible for giving the pants stretch. And, oh boy, are these pants stretchy. They have a 4-way stretch—meaning they stretch both horizontally and vertically—so you can whip out yoga poses, dance moves, or climb to the top of a peak.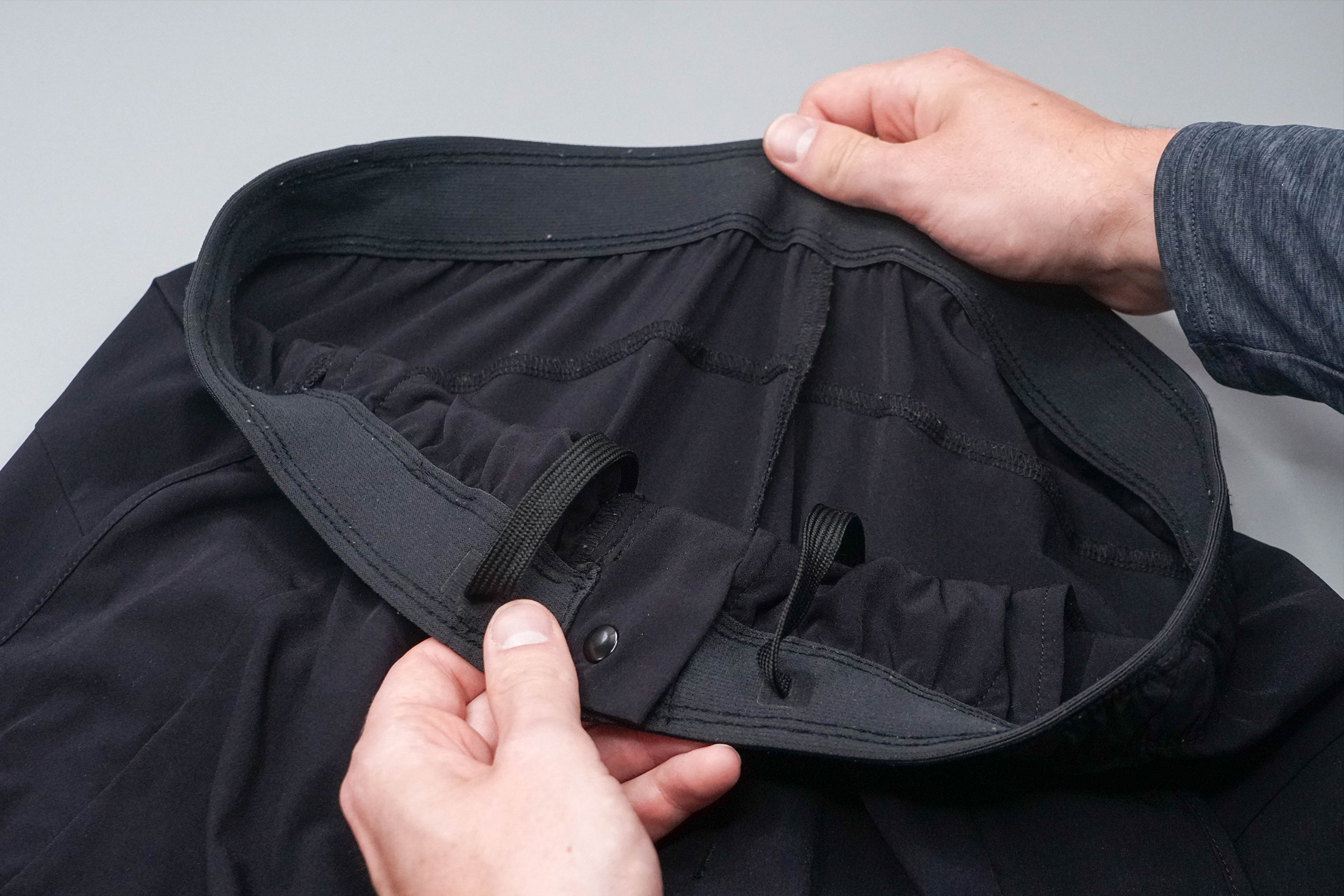 Plus, the waistband is elasticated, which means these pants are very forgiving. You can eat all the snacks you want without worrying. (That said, the button can unsnap if you overstretch the waistband, so that's worth keeping in mind.) Additionally, the drawstring works well to tailor the fit to your body (and preference).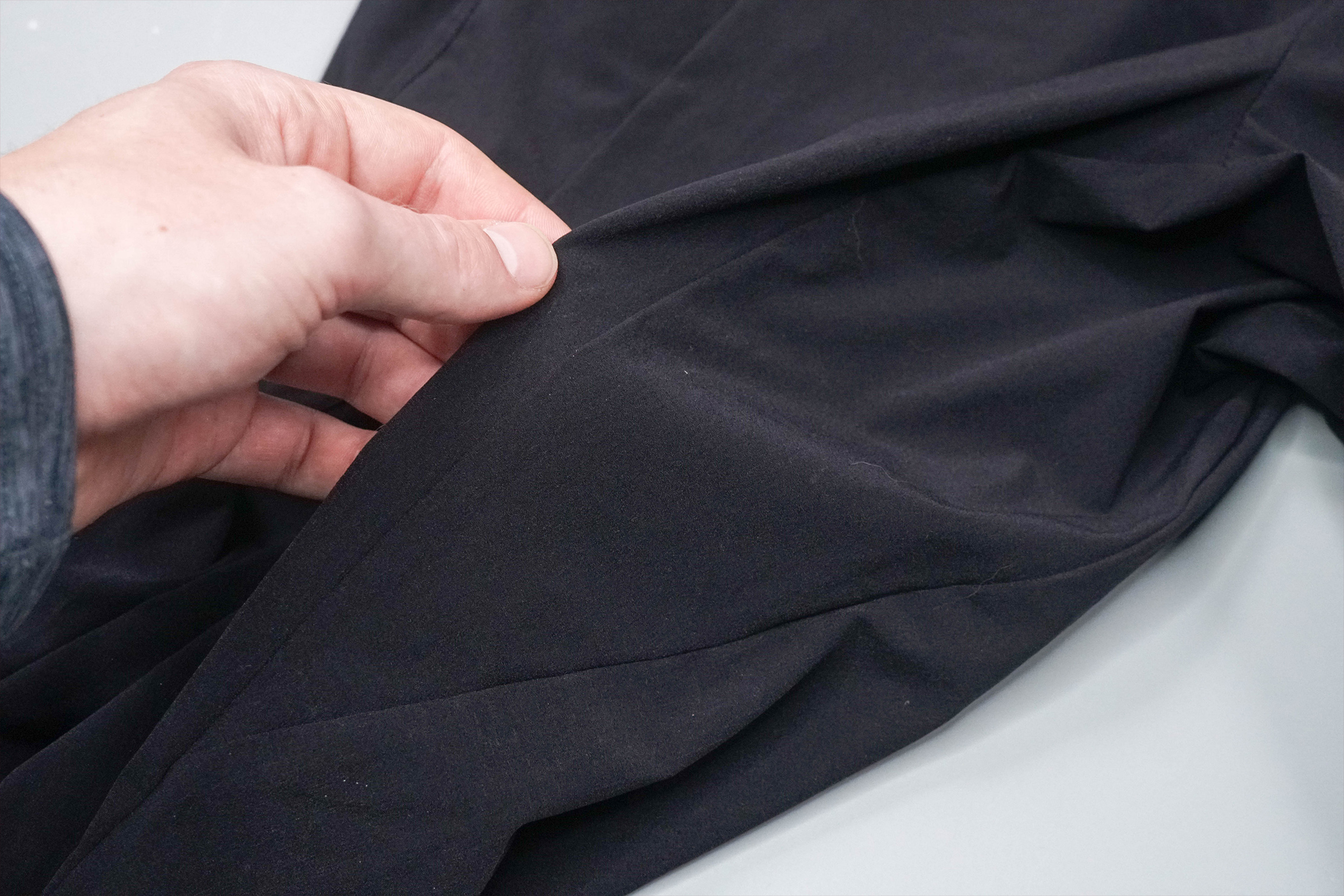 Additionally, the crotch is gusseted, which provides even more amazing stretch, flexibility, and overall comfort. (A word of warning: going back to traditional jeans after wearing pants with a gusseted crotch can be a difficult transition.)
The fabric blend is also advertised as water and dirt/oil repellent as well as UV stopping. Although, the folks at Paskho don't say to what degree the pants block UV rays. We have noticed that the pants are water-resistant. But, as we mentioned earlier, they do get more visibly marked up than other pants we've tested.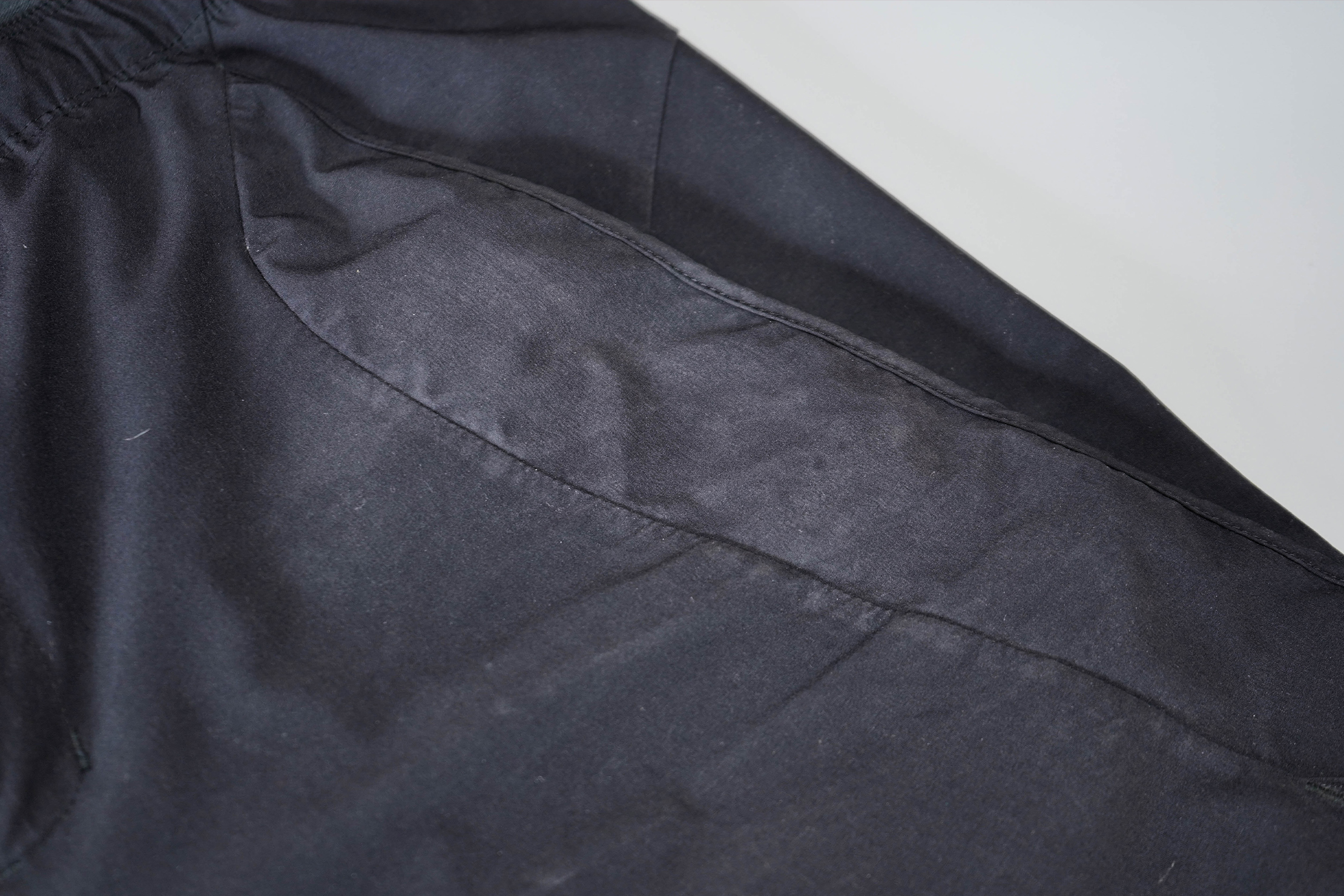 We've found that they pick up these white streaks, although we're unclear about what these streaks are. This is our biggest grip with these pants. That said, these marks are only aesthetic blemishes. We haven't noticed any more substantial issues durability-wise.
Plus, you can get rid of them by tossing the pants in the washer (they are machine washable). Still, this means you can't get a ton of wears between washes, which is a bummer. We prefer to wear travel clothing that can go long periods of time between washes because accessing washers and dryers on the road can be a task. (And, let's be real, being able to do laundry less frequently is always a good thing.)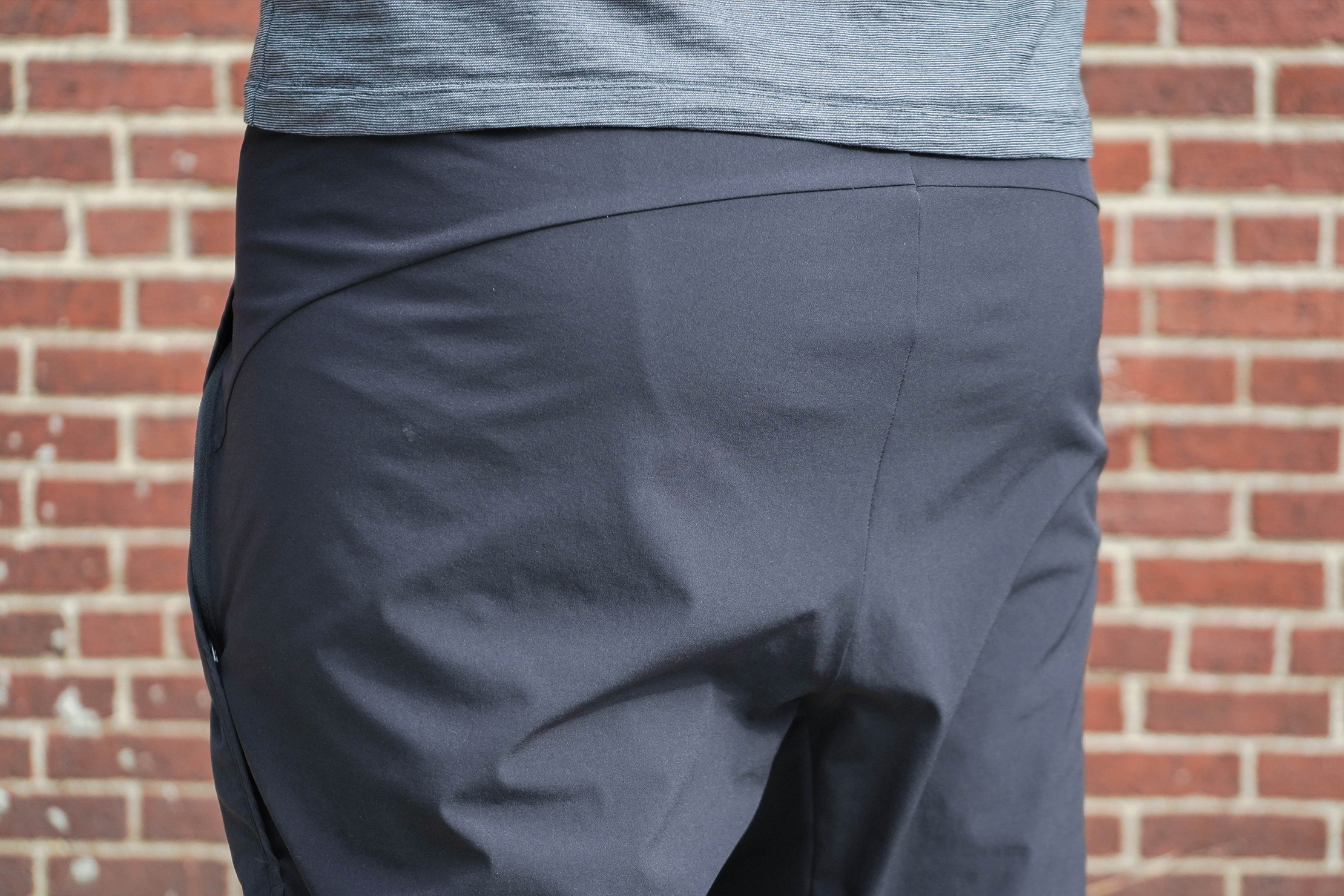 Moving on, let's take a look at the pockets. The first thing you may notice is that there aren't back pockets on these pants. For us, that has worked fine during testing. We hardly use back pockets, anyway. But that's a matter of preference.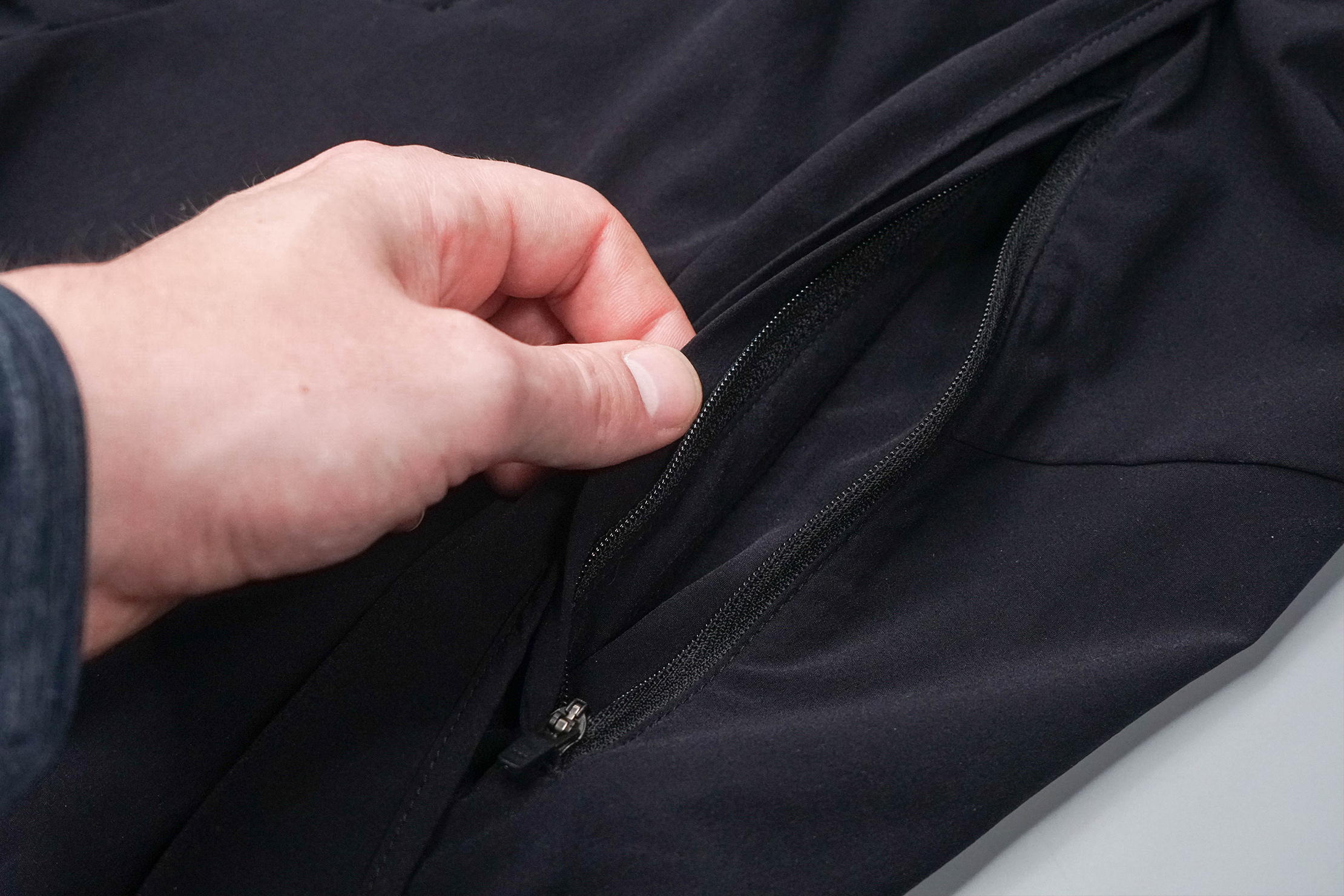 There are four front pockets, which are layered (two on each side). All four pockets close with YKK self-locking zippers. We've had a lot of great experiences with these zippers. The self-locking feature basically means that if the zipper pull is lifted, you can move it easily, but if it's down, it'll stay locked in position. So, your pockets will stay zipped closed. Plus, they're low-profile.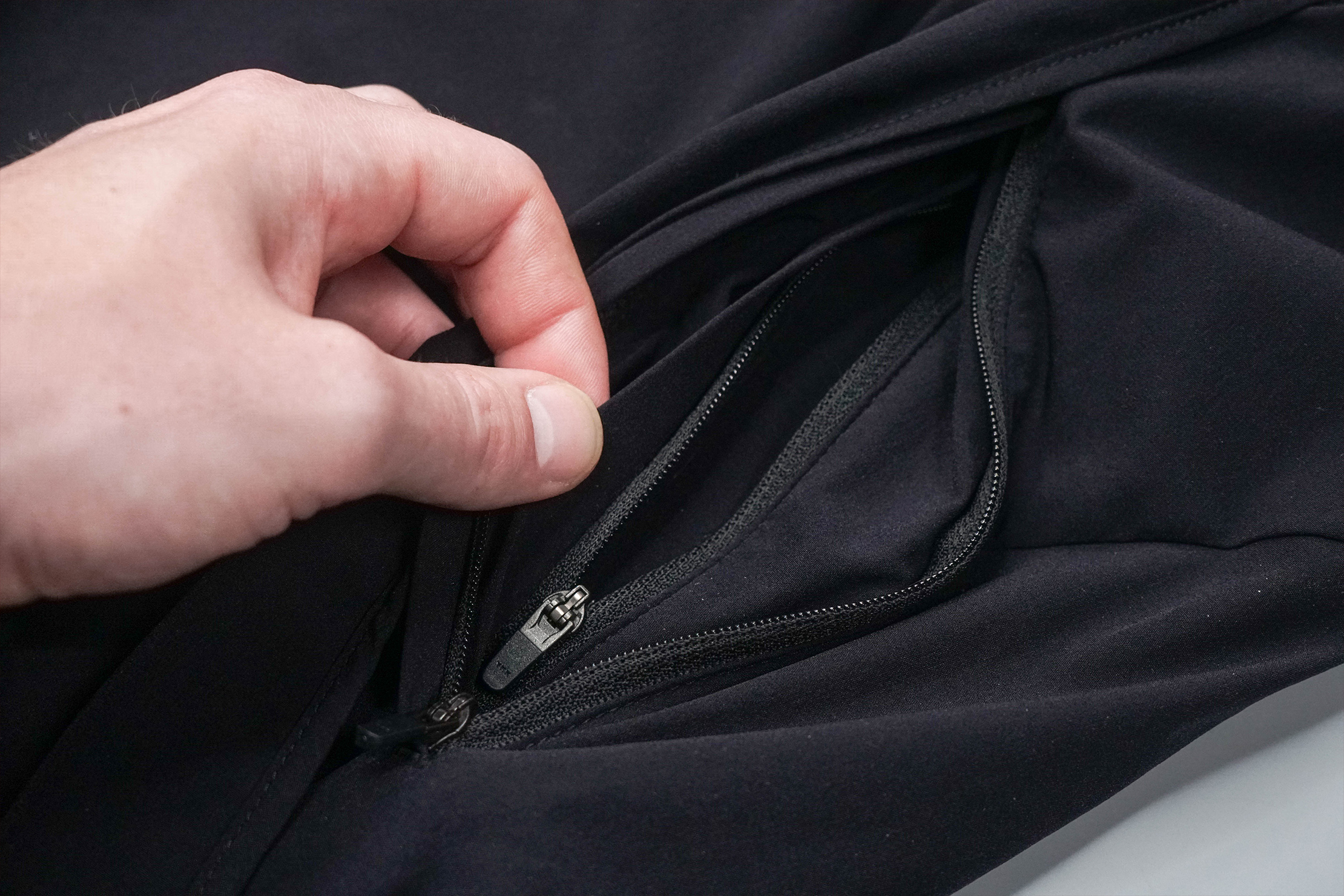 We've found this layered style works okay, depending on what you plan to carry inside of your pockets. It doesn't work too well with bulkier items (think wallet and phone). Bulky items will stick out and cut into the space of the other pocket. For example, if you put your phone in the inner pocket it will limit what can fit into the outer pocket, rendering it almost pointless.
If you don't care about segmenting your stuff then this isn't a big deal. You can simply use one pocket and ignore the other. But if you want to take advantage of all four pockets then you're better off carrying smaller, thinner items (think extra cash or a passport).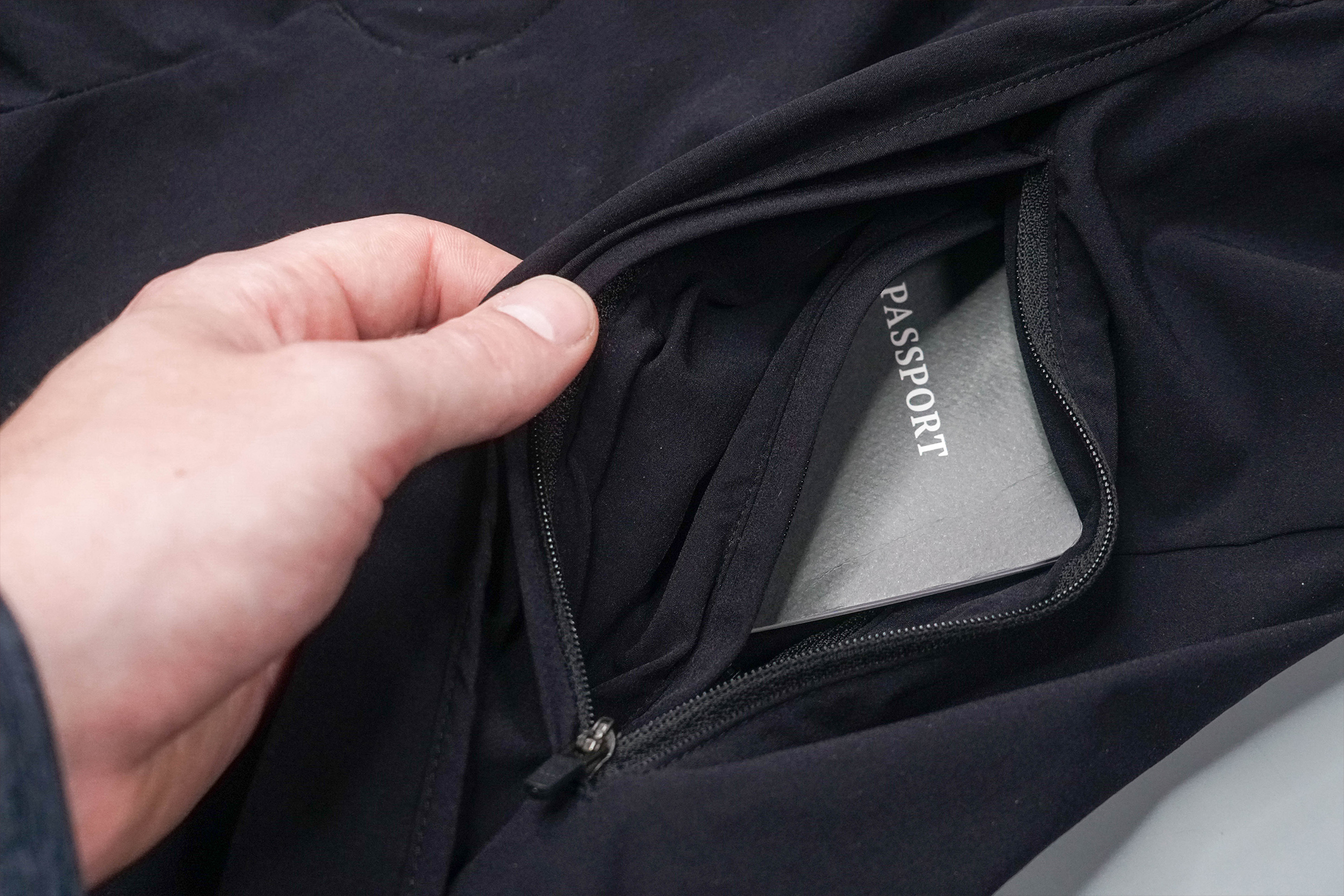 We like that the pockets are zippered for security. The interior pockets are especially secure, as your stuff is tucked behind two zippers. Meaning you can toss your super-secret chocolate chip cookie recipe in one of the interior pockets without worrying that it will get into the wrong hands.
To wrap things up, we want to note that Paskho is a brand that cares about sustainability. The folks there admit that they "are part of a polluting industry" and strive to do right by people and planet. Their factory is a member of the Fair Labor Association, they belong to 1% For the Planet, and the Ability Modern Traveler Pants are made from 100% reclaimed fabric. We think this is quite eco-groovy of them—and we applaud their transparency and efforts.
Usage Timeline
Initial Usage
Condition: Excellent
Extremely comfortable to wear
Water repellent
The pocket covers stand out of the crowd a little bit
2 Weeks of Use
Condition: Excellent
Pants can get visibly marked up more than other pants we've tested—not the best for travel if you want to wear multiple times between washes
Very comfortable, stretchy fabric—these have a full sweatpants feel with 1/2 the look. They won't look good at a business-casual meeting, but they'll feel good on a long flight, train ride, or road trip
Exclusion of back pockets and double-layered pockets on each side is OK with us—although multiple bulkier items don't work as well with two layers of pockets on each side
The welted fabric on the sides near the pockets provides a unique look which may or may not be your jam
Access the Pro Community Discussion
Get your questions about the Paskho Ability Modern Traveler Pants answered from our team and the Pro Community right here on the page. Plus, join discussions with other members about gear, guides, and more.
Other Clothing & Accessories Reviews