Nite Ize MicroLink Carabiner Review
The Nite Ize MicroLink Carabiner's small size is its greatest limiting factor, though it's also quite secure and more convenient to undo than a stiff keyring.
Our Verdict
Unlock the Pro Summary
Save time. Get access to brief summaries of our reviews so you can browse and make decisions more efficiently.
Pros
Super small design helps minimize keychain bulkiness
The narrow opening helps prevent items from falling out
Really solidly built for its size
Cons
Small gate is tricky to pry open
Limited space to maneuver keys around
Less versatile than bigger carabiners
Recent Pack Hacker Video
Technical Details
Weight (oz)

11 oz (311.8 g)

Dimensions

0.5 in x 1 in x 0.2 in (1.3 x 2.5 x 0.5 cm)

Notable Materials

Stainless Steel

Manufacturing Country

China

Warranty Information
Full Review
Get up to 20% off Nite Ize • Join Pack Hacker Pro
Even niche products have their place. That's sort of the irony with some of the gear we test here at Pack Hacker. Whether intentional or not, some of them have characteristics that we can only find limited use cases. Yet, if you can find it, they can be very good for that one specific job that few, if nothing else, can seem to do as competently. Take, for example, the Nite Ize MicroLink Carabiner.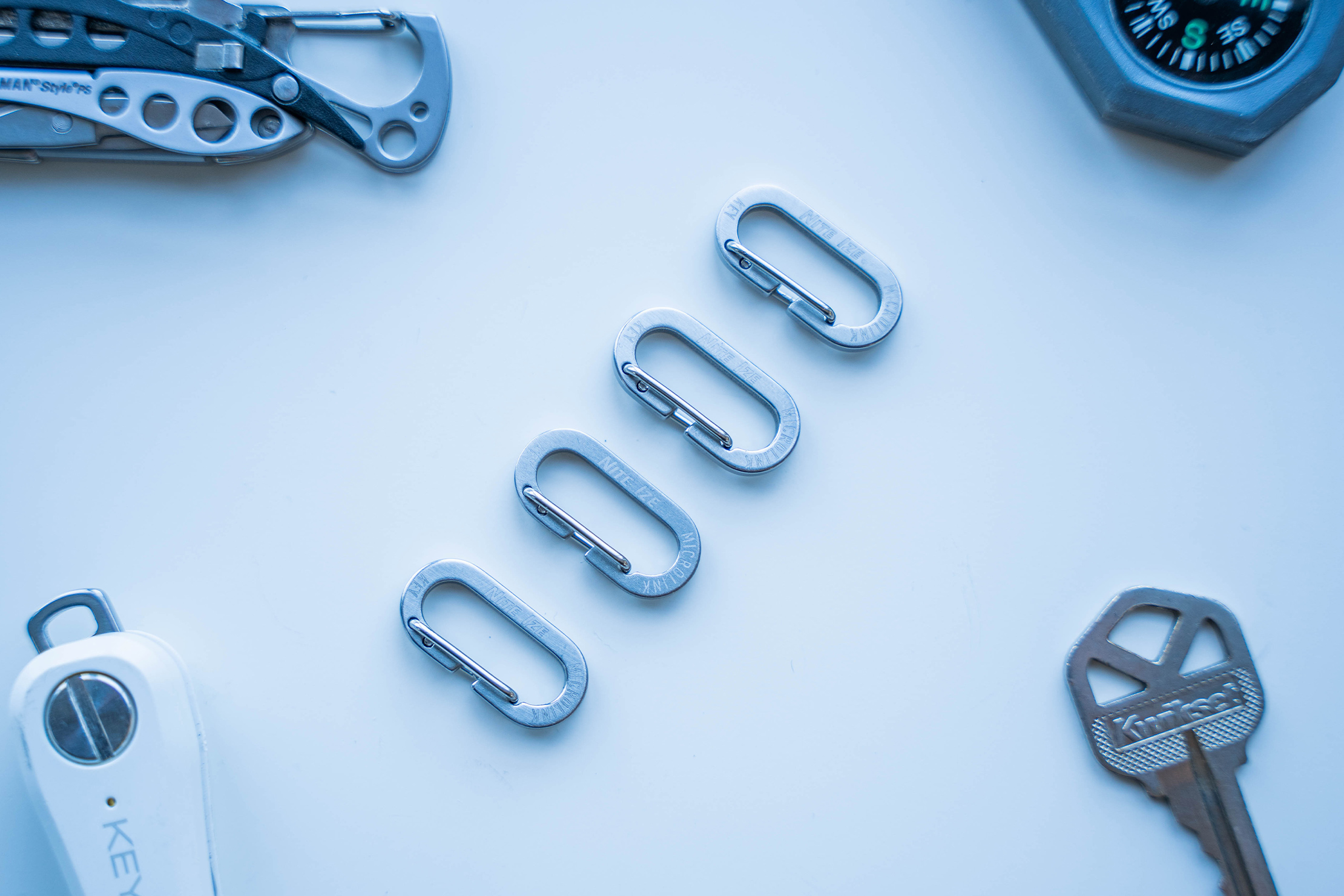 Nite Ize makes a ton of carabiners. In fact, their S-Biner lineup alone has more products than we can count on one hand. However, whereas the S-Biner is a lineup filled with different sizes, the MicroLink Carabiner comes in just one size that's really really tiny. As you can imagine, size is the limiting factor here, so what is it good for? First, let's take a closer look at what exactly the MicroLink Carabiner is.
The Rundown
It's a really small carabiner, no surprises there. The gate is spring-loaded, like what you'd expect out of a carabiner, and it's a wire gate closure. Despite the spring-loaded design, the gate is still rather tricky to pry open because of the carabiner's small nature. Still, Nite Ize still deserves points for making the MircoLink Carabiner's mechanism feel as good as they are on their S-biners.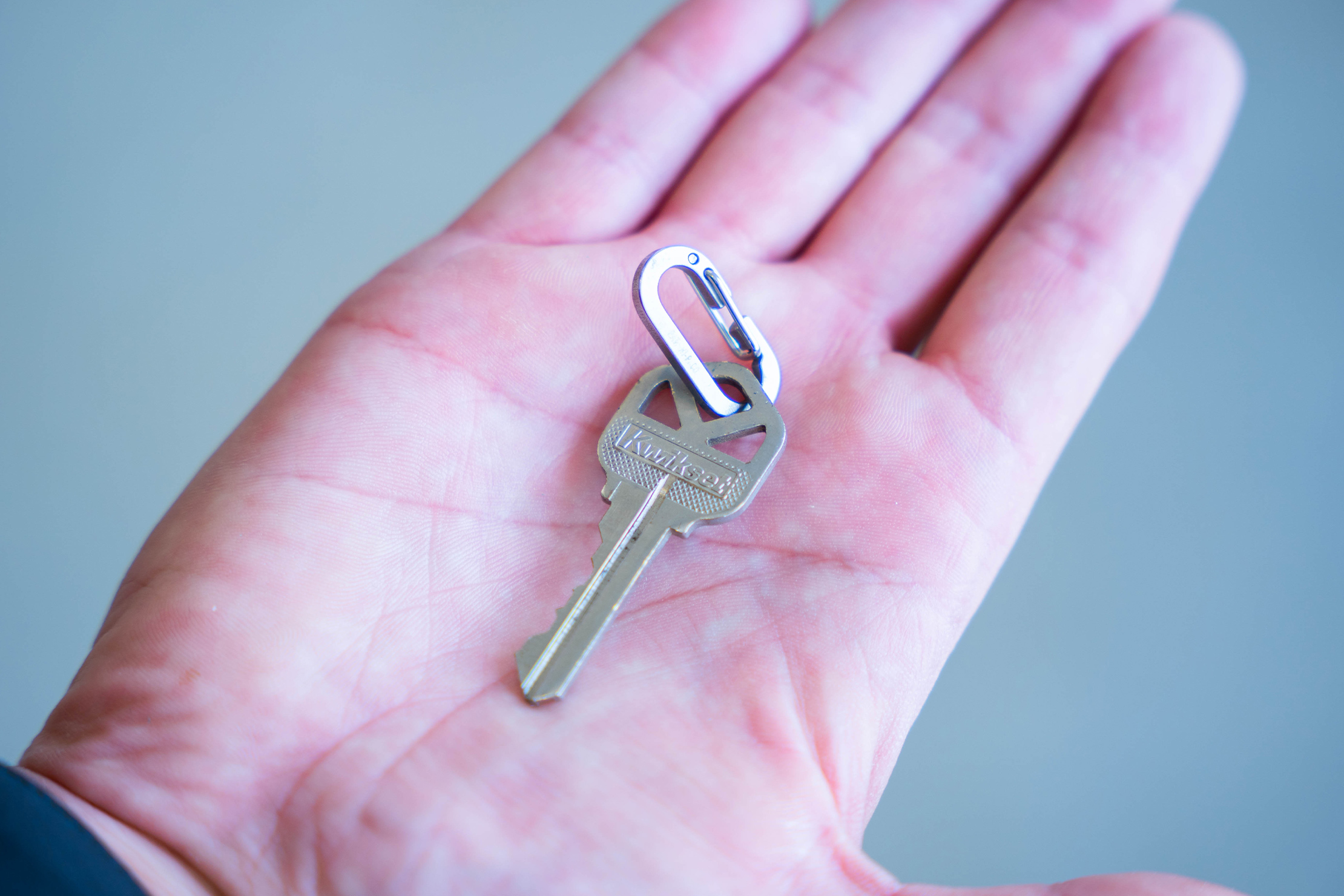 As for the rest of the carabiner, the metal is quite thick relative to the carabiner's overall size. If you scale up the MicroLink Carabiner's size, you will end up with a very thick unit. That does come with a caveat, though.
If you'll notice, the MicroLink Carabiner's actual opening is rather narrow despite having a relatively lengthy gate. This is intentional, as Nite Ize claims that this prevents gear from getting lost. However, this also has the side effect of making it tricky to attach gear to it. Combine that with the thick stainless steel, and that really limits its use case.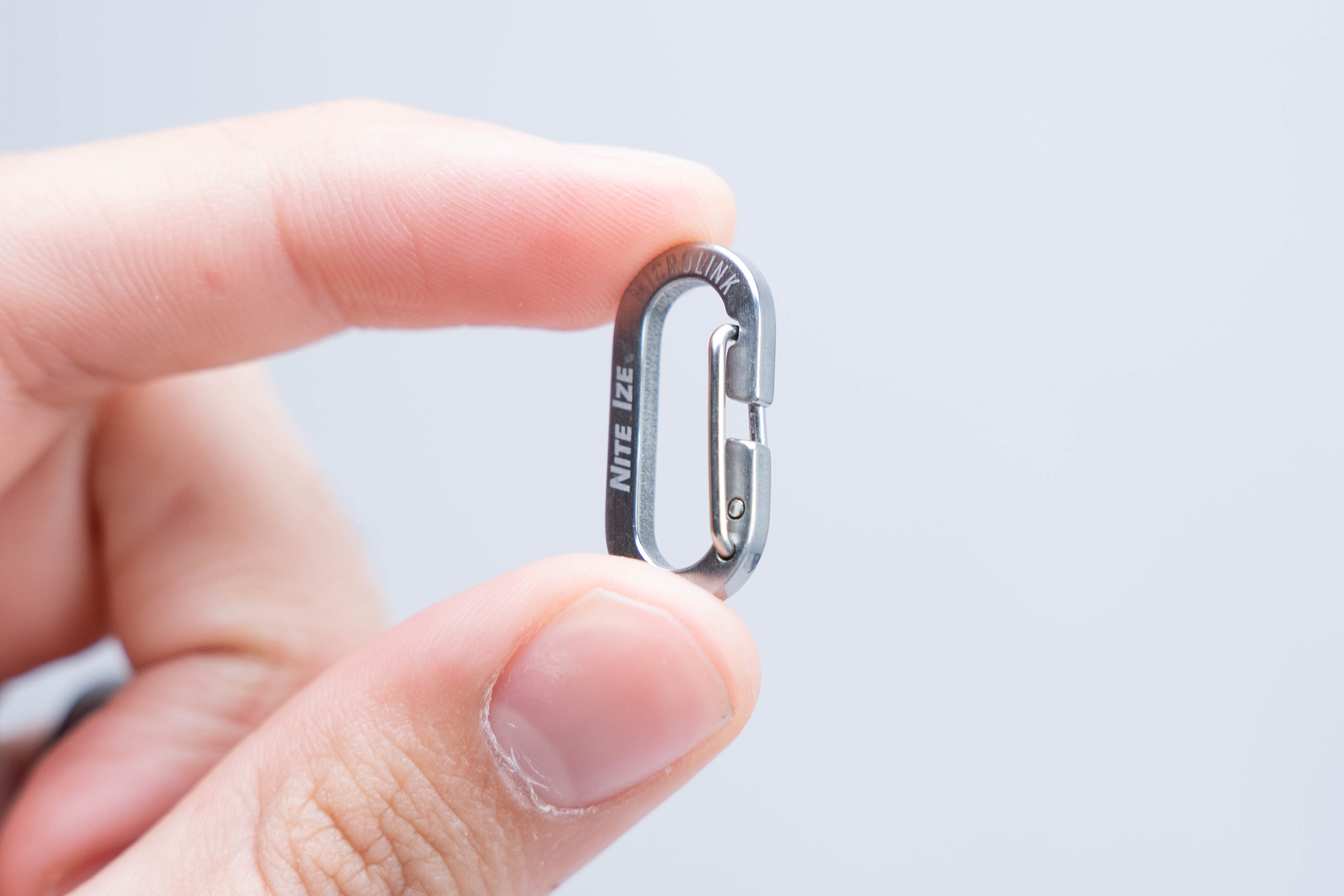 So, where do we use the MicroLink Carabiner? Its niche is, unsurprisingly, really small gear where it serves as the final link between items like keys and a keyring or key organizer. However, your mileage may still vary as we found that not all keys can fit, for example. Keys with holes that are thickly bordered will have a hard time moving around the carabiner's tight corners. Plus, if you're attaching multiple keys, they can get bunched up rather easily since there's only a limited space to maneuver.
You can also use another keyring to group more than two keys and then using the MicroLink Carabiner to attach that to your organizer. That way, you're limiting the total number of items to two and preserving the limited maneuvering space there is on the MicroLink.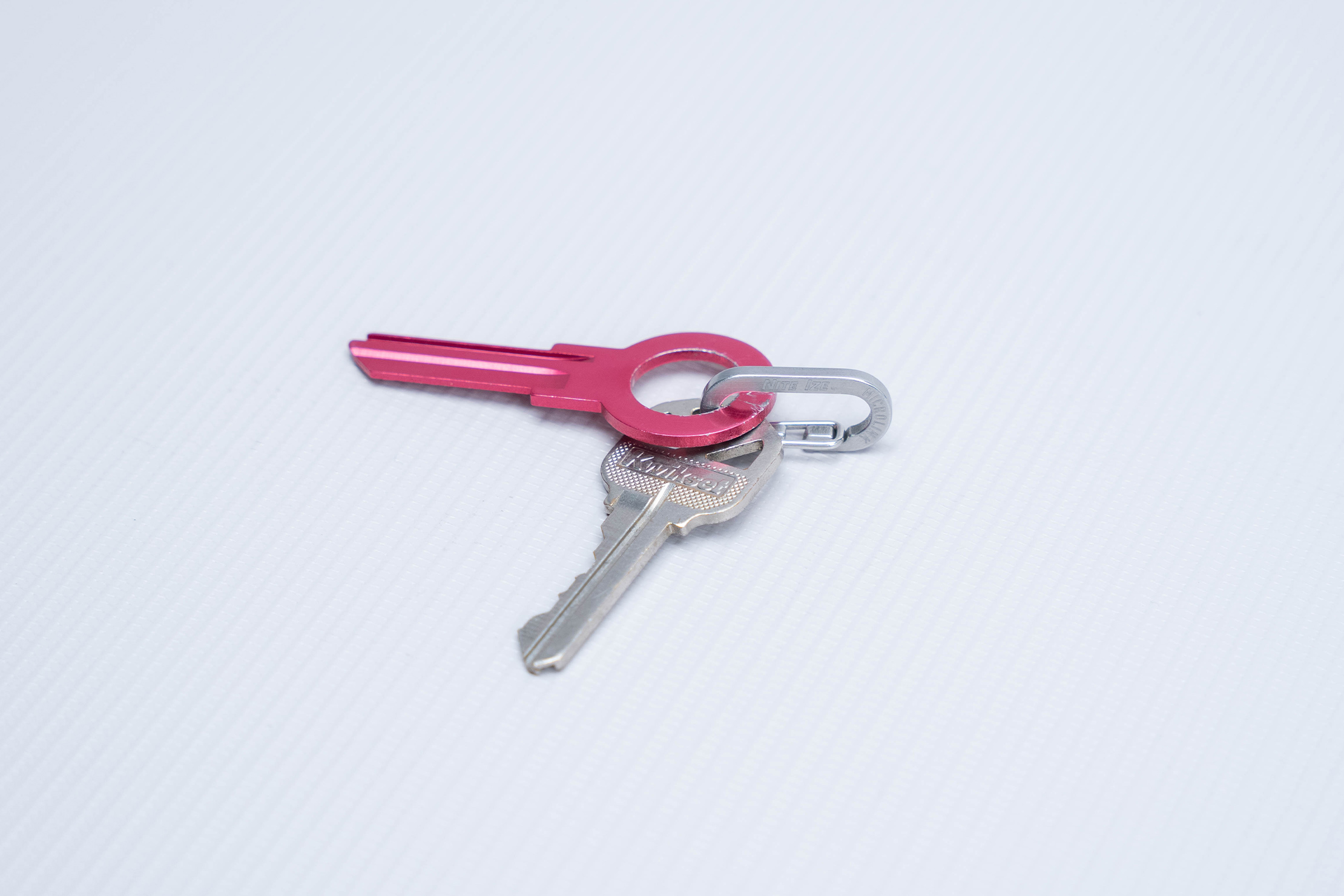 Another use for the MicroLink would be using them as a lock for zipper pulls. Not every bag can have the security features that brands like Pacsafe do, so this is the next best thing. Mind you, the MicroLink Carabiner is far from being as secure as a combination lock. Rather, it serves as an additional step before someone can open your bag, and that may just be enough of a deterrent against any would-be thief.
Quick Comparison
The closest carabiner we have to compare the MicroLink to is the S-Biner Microlock. It's the closest alternative in terms of size, but it is bigger by a noticeable margin. On the plus side, it has two separate sides and gates. This means that if you detach the S-Biner Microlock, you don't run the risk of losing the items on the other side.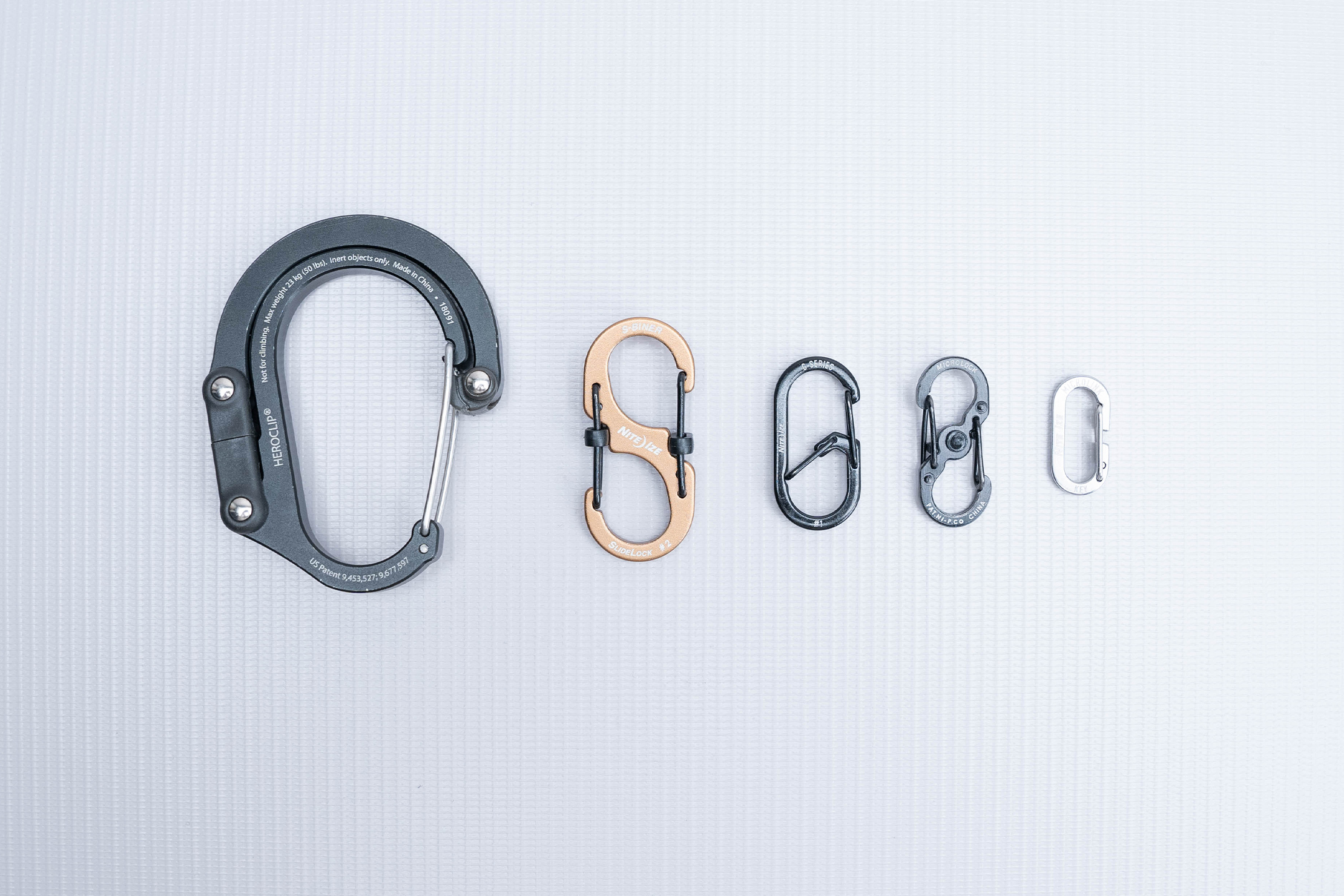 If you're looking to attach bigger, bulkier, and many-er items, you really should be looking at full-sized carabiners. Ones like the Nite Ize S-Biner SlideLock, Nite Ize G-Series Dual Chamber Carabiner, or Heroclip Hybrid Carabiner are great choices, as you really don't want to push the MicroLink beyond its niche.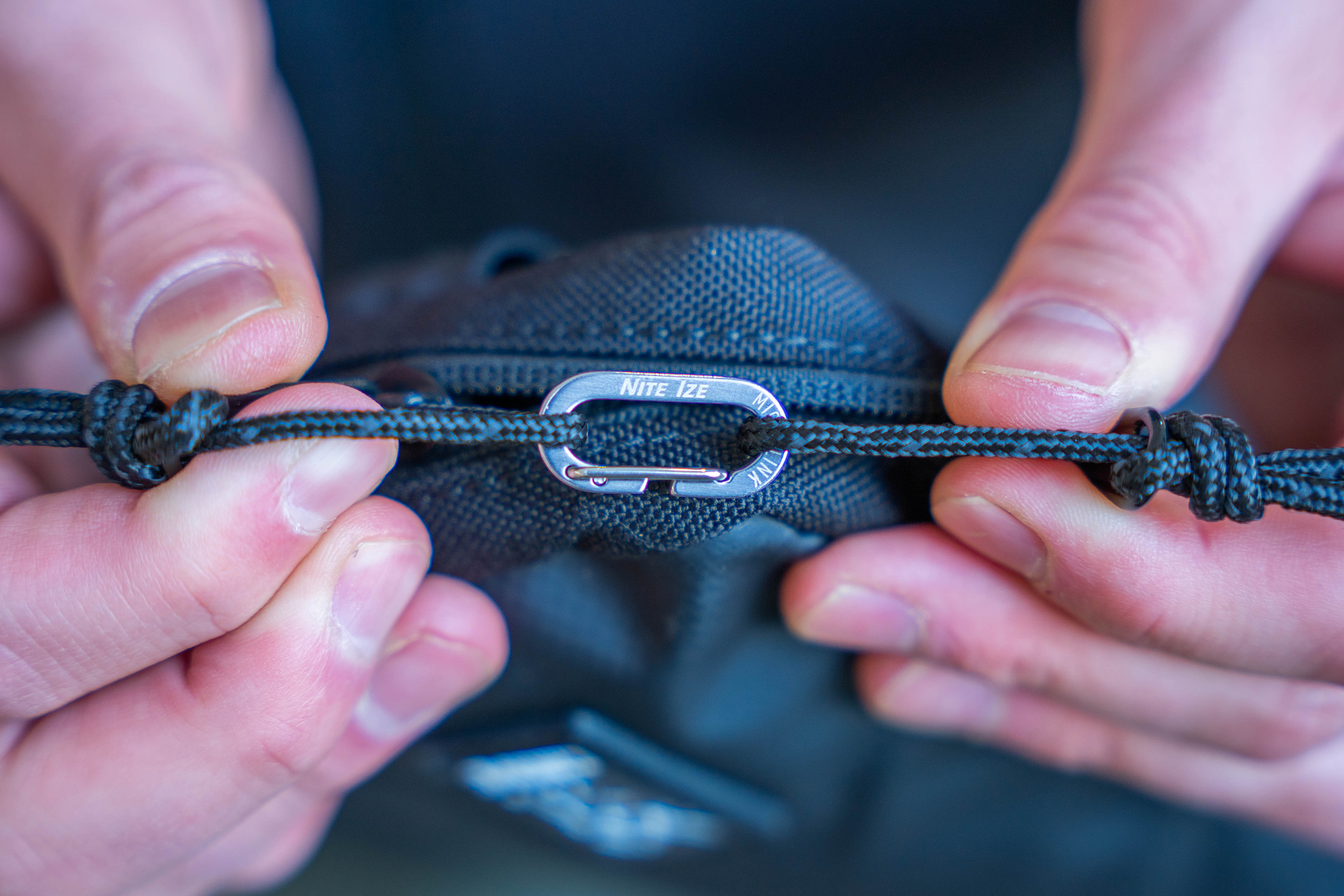 Yes, while the MicroLink Carabiner is ultimately limited by its small size, it's still a solidly made and secure carabiner. Moreover, despite the small gate being finicky to disengage in a pinch, it's still easier than undoing a stiff keyring. It's a niche product, but hey, that's understandable once you get into the nitty gritty details of really small everyday carry items.
Usage Timeline
Initial Usage
Condition: Excellent
So cute and mini
One of the smallest carabiners we've seen—small opening and a bit stiff to operate
Reminds us of a chainlink fence
2 Weeks of Use
Condition: Excellent
Carabiner has a pretty niche use, so it's not too versatile, but it does the job well for key ring attachments
A bit hard to undo, so it's not the best for fast swaps
Stays on really well
Access the Pro Community Discussion
Get your questions about the Nite Ize MicroLink Carabiner answered from our team and the Pro Community right here on the page. Plus, join discussions with other members about gear, guides, and more.
Other Miscellaneous Reviews