Geometrical Pocket Tripod PRO Review
The Pocket Tripod PRO is a clever exercise in engineering, and it's slim enough to fit inside your wallet, although some parts of it feel tricky to use.
Our Verdict
Unlock the Pro Summary
Save time. Get access to brief summaries of our reviews so you can browse and make decisions more efficiently.
Pros
Credit card-sized
Comes with many brackets to fit most devices
Adapts for both landscape and portrait orientations
Cons
Brackets are tricky to install
Feels fragile when twisting at the hinge
May not fit in tightly-packed wallets
Recent Pack Hacker Video
Technical Details
Weight (oz)

.4 oz (11.3 g)

Notable Materials

Carbon Fiber, Metal, Thermoplastic Polyurethane (TPU)

Warranty Information
Buying Options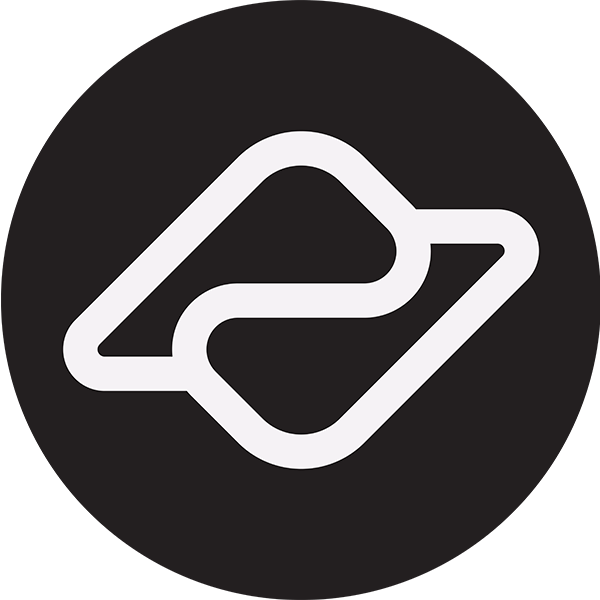 $35.00
$45.00
Full Review
Get up to 25% off Geometrical • Join Pack Hacker Pro
You can always count on someone to run with the idea that usually starts with, "What if it was smaller?" You can fit plenty of things in your wallet these days, and it's one of the go-to destinations for something that goes under this miniaturization trend. Remember cash? That was quite compact, yet we have cards now too.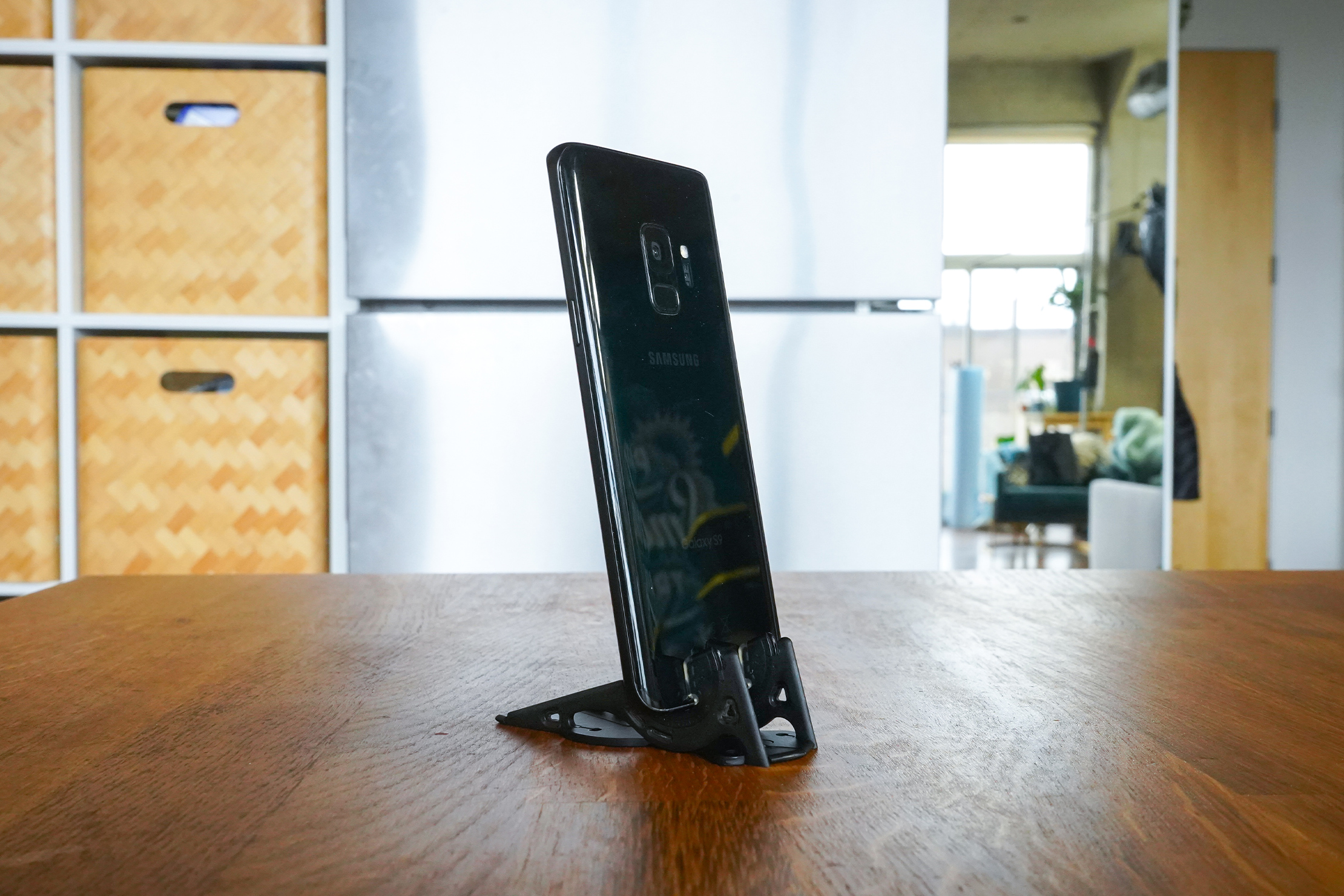 One of the few things you probably least likely thought would join this trend is the tripod, but here we are: The Pocket Tripod Pro looks like a credit card from the 23rd century, and it even transforms like a robot from the future. It features a clever design that brings tripod-like capabilities down to the pocket-sized level. However, with so much going on, there is a fault or two with the experience.
Materials & Aesthetic
The Pocket Tripod Pro would look like a typical credit card in its base form—if it were modeled partly after swiss cheese. The body is peppered with holes, shapes, and edges which serve different purposes. It's a look you've probably seen a few times on other credit card-sized multi-tools, and the purposeful incisions and shapes add to the industrial design aesthetic.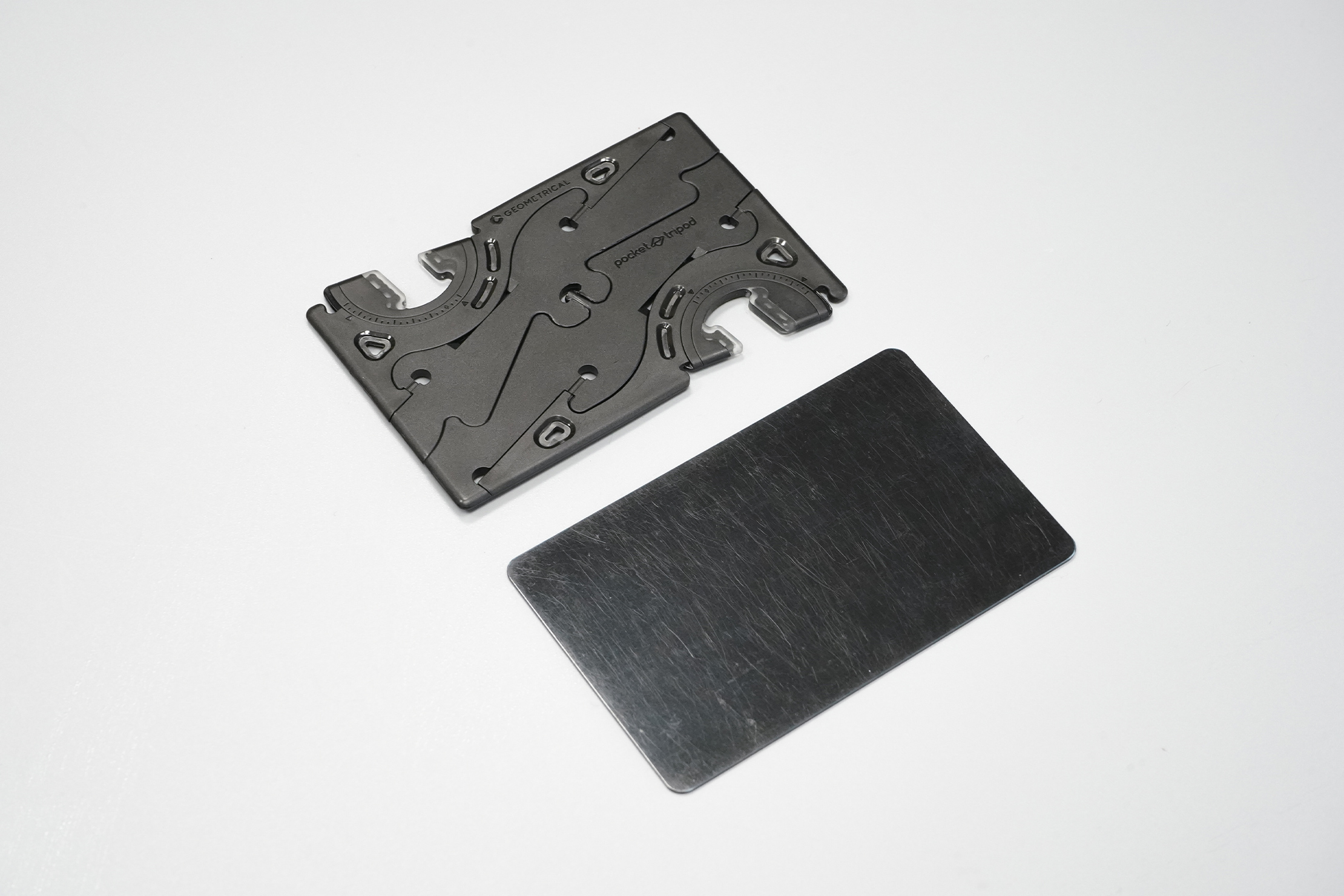 It's designed as a tripod, and you'll be looking at its general direction during use. But as a tool, the styling comes second to functionality. A great example of this is the tripod's legs, which are made from carbon fiber and coated with plastic. Carbon fiber is the same stuff you'll find on sports cars and competition-level bicycles due to its strength and lightness. It's a noteworthy choice considering that the Pocket Tripod Pro has the thickness of just two credit cards—it was never going to be too heavy regardless, but the carbon fiber is a nice touch.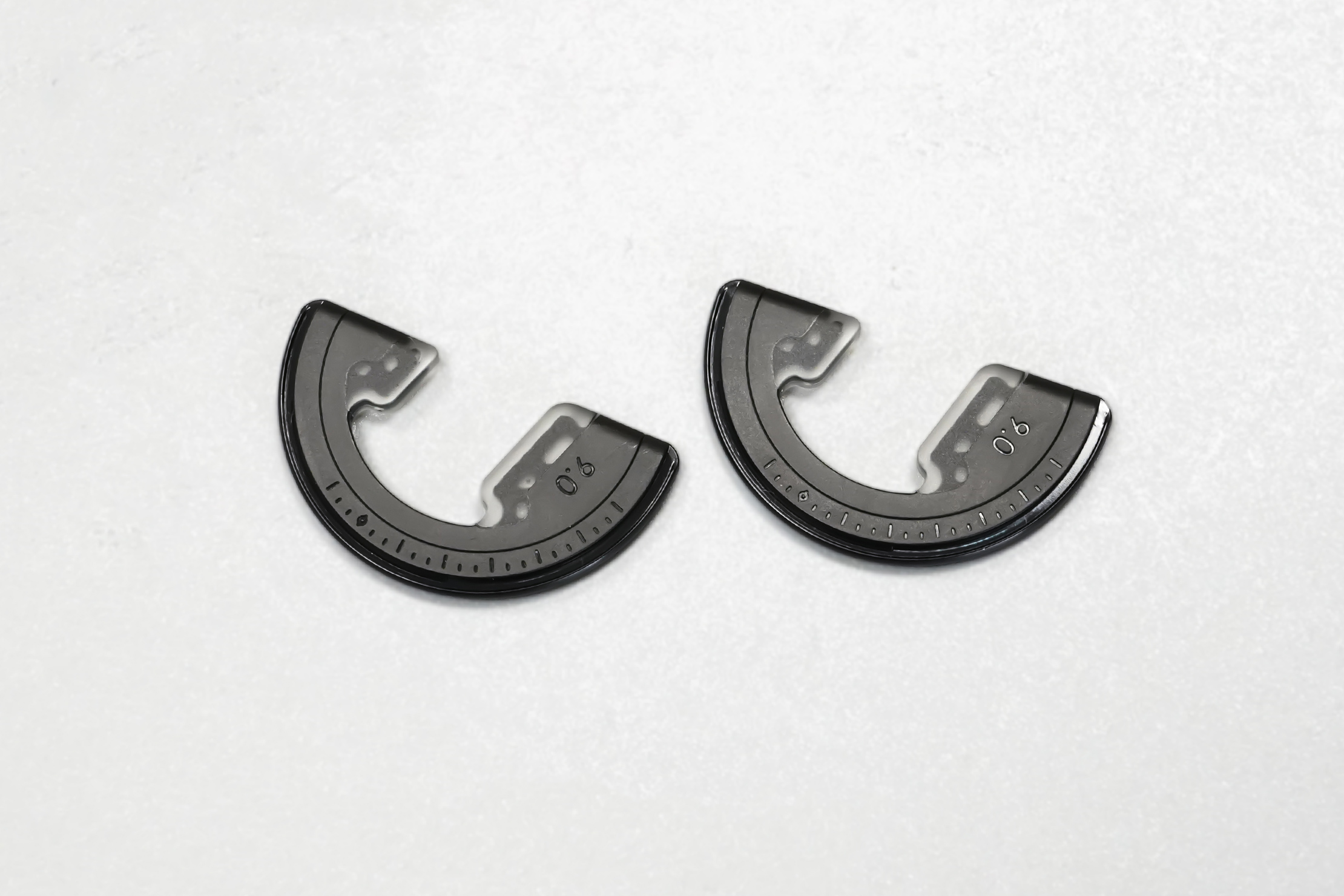 The package includes a set of brackets for different devices ranging from 6.0 mm thick and 12.5 mm thick. They even included a Grey Fit Card so you can see which pair of brackets is best suited for your smartphone. You need not worry about the brackets scratching your screen or screen protector; the brackets' edges are dulled out by a soft silicone-like material, which also provides extra grip.
Usage
We were pretty jazzed to test out the Pocket Tripod Pro since we always find ourselves in situations where we need to prop up our smartphone. Typical scenarios include taking timed group photos, watching videos at 42,000 feet, and taking hands-free video calls.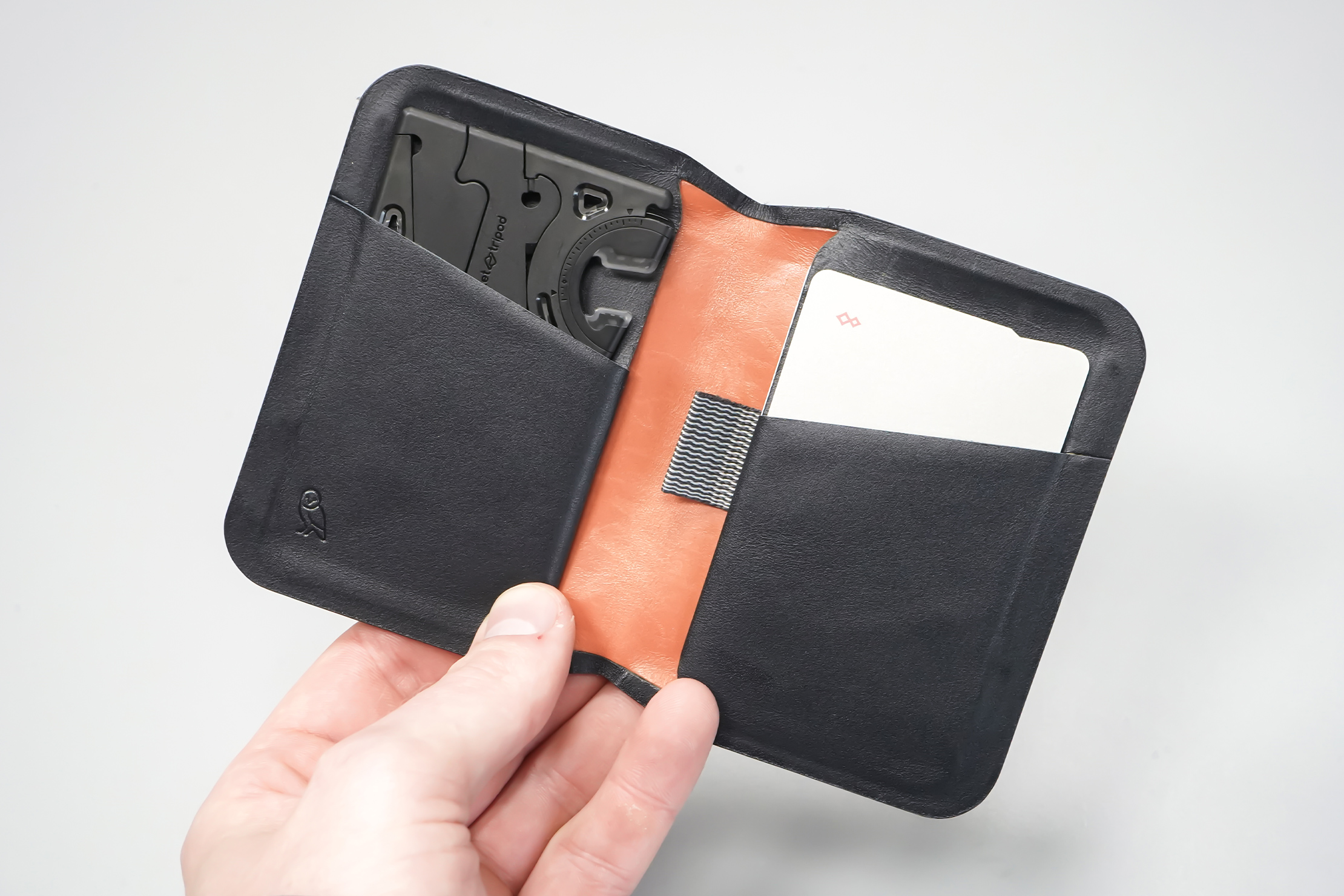 Before we get to the Pocket Tripod Pro's setup, we should point out that despite it being the same size as a credit card, our Pack Hacker Pro member Rachel's brother could not fit it inside their wallet. Your mileage may vary depending on how tightly packed, broken in, shaped your wallet is. But considering how we could fit it inside the slim and compact Bellroy Apex Slim Sleeve, the Pioneer Molecule Card Wallet, and the Hyperlite Mountain Gear Minimalist Wallet, the Pocket Tripod Pro should fit most wallets.
You can use the included Grey Fit Card to find out which the best brackets are for your device, or you try out each set of the eight bracket pairs one by one; after that is where we encountered our first hiccup. To install the brackets, you have to slide them into the half-circle cut-outs on the main card, which was tricky and required a fair amount of force to do.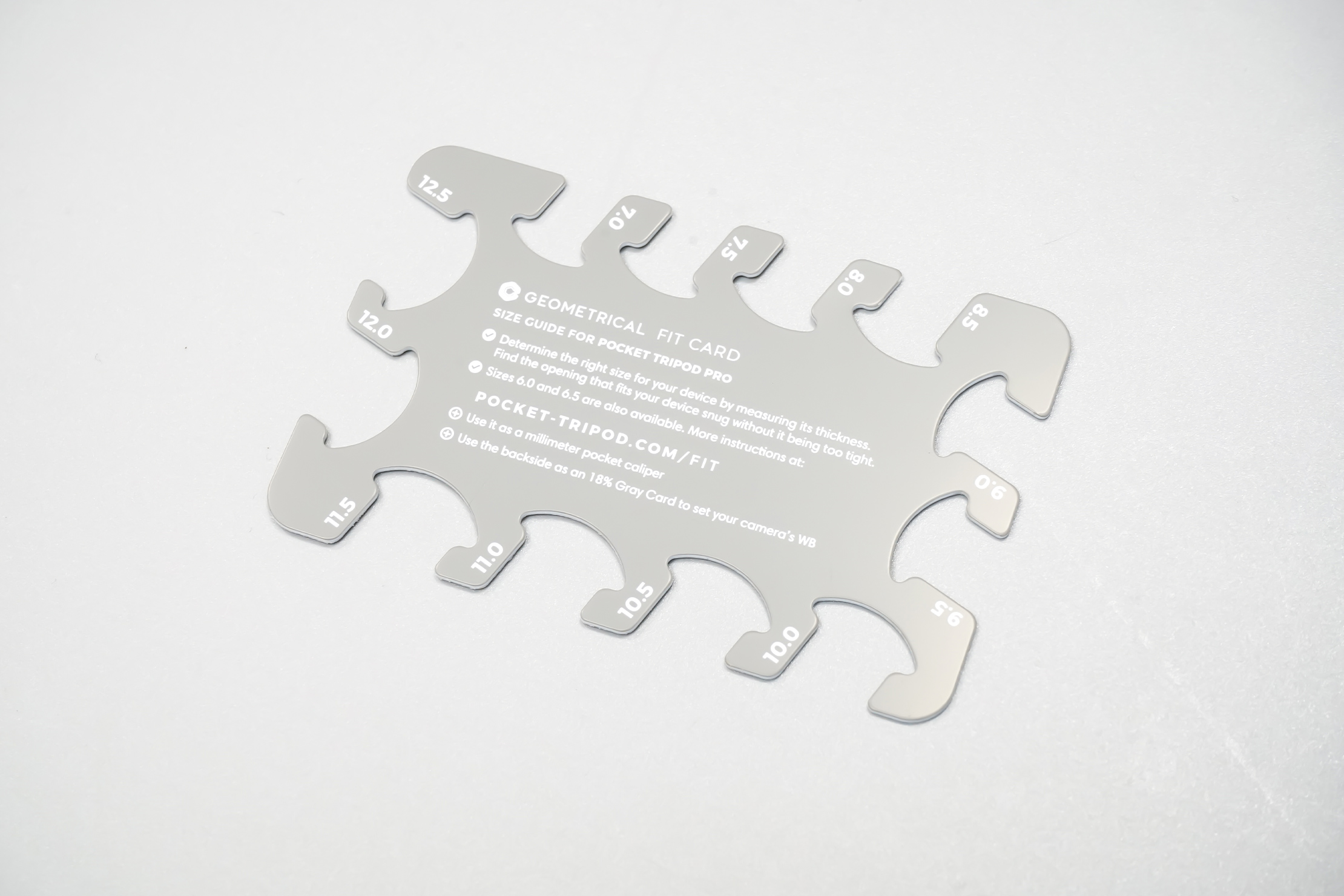 But that's okay by us for two reasons. The first is that unless you're switching out devices or cases frequently, this is just a one-time setup you have to go through. That said, having more than one smartphone isn't uncommon either, so it's worth keeping in mind if you do. Second, the amount of resistance is necessary for the tilt function. Tilt is a key function of any tripod, and the Pocket Tripod Pro does this fairly well.
With the setup out of the way, how well does the Pocket Tripod Pro handle itself out in the real world? As an exercise in clever engineering, it's a very interesting little gadget. It reminds us of clever Japanese origami, with all its twists and shapes aligning to form a useful tool from a simple shape of a credit card.
Simply twist the card lengthwise at the middle joint to form a triangular base and fold up the sides. Once positioned and placed on a surface, you can now slot in your device and tilt it to your preference. For wider devices, you can also split the card in two to form two legs. Splitting the card at the joint can feel worrisome and brittle; you'll have to remind yourself that the Pocket Tripod Pro is made from strong carbon fiber.
Starting from a 90-degree angle—or standing straight—the Pocket Tripod Pro can go all the way down to a flat-lay 0-degree angle. Your device may tip over depending on its center of gravity and whether it's in landscape or portrait mode. Our iPhone 12 Pro Max, for example, fell on its back in portrait mode and pushed down to around 30 degrees.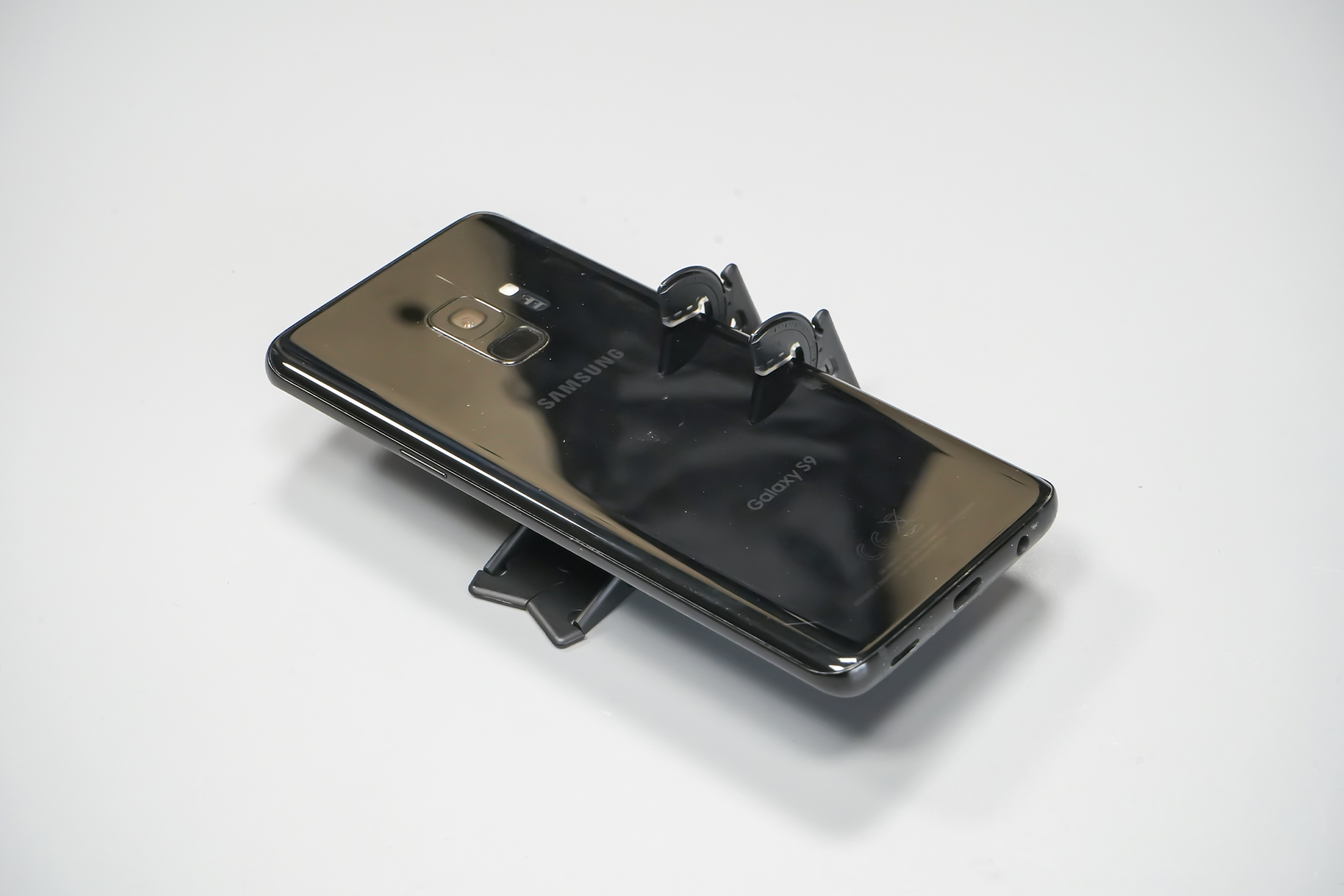 The Pocket Tripod Pro proved itself useful in day-to-day usage. We were able to make full use of the 90-degree range of tilt whenever we found overhead light sources were causing terrible glare on our smartphone screens. Of course, the tilt was also useful in getting just the right angle for our impromptu short videos for social media. It was also convenient to carry around, almost to a fault since there was a moment or two when we forgot we had a handy tripod just waiting in our wallet.
Wrap Up
A pocketable tripod is something that you appreciate once you have it on you at all times. We lost count of how many times we pulled out the Pocket Tripod Pro during our test period, and we were glad it was part of our kit. Some smartphone cases do indeed come with kickstands, but this goes beyond simply propping up your device. The granularity of tilt adjustment was great and allowed us to achieve desirable shots we wouldn't be able to get otherwise.
However, the Pocket Tripod Pro's construction can feel flimsy in some areas, and the initial setup of the brackets could have been easier. There are also some solutions out there that achieve the same functionality at a similar form factor and with simpler mechanisms. If you're looking for something similar, there's the Peak Design Mobile Tripod and the Nite Ize QuickStand, each having their own strengths and weaknesses. The JOBY GorillaPod is also worth considering if you're looking for a lot more flexibility, but you'd be giving up wallet-ability.
But all things considered, the Pocket Tripod Pro delivers most features you'd want from a tripod in a unique and cleverly engineered slim package.
Usage Timeline
Initial Usage
Condition: Excellent
Looks tricky to use, but gets easier once you've tried it
Really slim and easy to fit in your wallet
Very rigidly constructed too
2 Weeks of Use
Condition: Good
Design fits in most wallets we've tested, but the sides can get snagged
Excellent options for different phone sizes
Fine control over the angle of your device
Clever design and layout while taking up the space of 2 credit cards
Hinge twist design works well, but the two halves can become disengaged with little effort—though this is how you can separate the pieces for landscape device mode, which works nicely
Feels somewhat cheap in hand despite the carbon fiber legs
We generally prefer the Nite Ize QuikStand since it provides similar functionality at a lower price and slightly lighter weight & size
Access the Pro Community Discussion
Get your questions about the Geometrical Pocket Tripod PRO answered from our team and the Pro Community right here on the page. Plus, join discussions with other members about gear, guides, and more.
Other Productivity & Tech Reviews