Chums Duckie Wallet Review
The Chums Duckie Wallet is a budget-friendly, eco-positive, and durable minimalist wallet with saturated colors that will brighten your mood when you use it.
Our Verdict
Unlock the Pro Summary
Save time. Get access to brief summaries of our reviews so you can browse and make decisions more efficiently.
Pros
Small footprint fits in small pockets
Durable materials protect cards
Saturated color options are unique
Cons
Extra cards cause material to stretch with extended use
Can't fit everything from a standard wallet
No dedicated cash pocket
Recent Pack Hacker Video
Technical Details
Weight (oz)

.6 oz (17 g)

Dimensions

2.75 in x 3.875 in (7 x 9.8 cm)

Notable Materials

PVC, Polyurethane

Manufacturing Country

United States

Warranty Information
Buying Options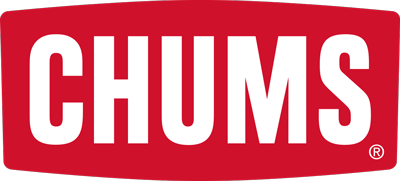 $14.99

$14.95
Full Review
Get up to 20% off Chums • Join Pack Hacker Pro
Upon first inspection, the Chums Duckie Wallet is a deep breath of fresh air. We see a ton of minimalist wallets that come in grays and blacks, so it's nice to see colorful options. However, it has to perform as well as look fun. Let's see how it does!
The Rundown
Chums uses 100% discarded raft scrap material for the Duckie Wallet, so if you ever had a mishap while white water rafting, this wallet could have come from that! Jokes aside, we dig seeing companies use scraps they may have otherwise thrown out.

At the time of writing, there isn't a list of colorways, although the photos show a few different options. Considering their origin, Chums doesn't have as much control over the materials they get in. Because of this, each wallet is unique.
The exterior is extraordinarily durable and waterproof, which is not to say the wallet will keep your cards dry if you throw it in a river.
If you aren't familiar with rafts, the material feels like a budget-friendly football (er…soccer ball) you had when you were a kid. You know, the kind with brand names that were fun to say. It's rough and rigid when there's enough force behind it—like when your dad took a game with 6-year-old you a little too seriously and left the imprint of the fabric on your face. Yes, that was a roundabout way of telling you that the exterior has a unique texture. Luckily, it won't give you PTSD from your football woes, and it's awful fun to fidget with.

Chums makes the Duckie wallet in Hurricane, Utah. While this isn't the first minimalist wallet we've seen made in the United States, it's still a rarity as far as travel products go.
It has a slim profile; it's barely larger than a stack of cards. There are three slots for your cash goods—two at the front and one at the back.
The front has two diagonal pockets. You can fit roughly five cards between them, but if they're thicker or you try to go with six, the material starts to flex.

The back has one diagonal pocket. While three cards can fit here, that's pushing it. Two fit nicely, or you can opt for one ID or frequently-used card for quick access. This side has a rim around the edge, which offers more security. And this is another reason to stow your ID here—the rim protects it from falling out should the terrain get rough.
That said, seven cards is a reasonable maximum number for this wallet without stretching it too much. If you opt for fewer cards, you can stow additional cash, a small key, or another piece of gear.

If you overstuff it, the material will start to stretch. It snaps back, though we worry that eventually, this won't be the case. At the time of writing, the Duckie is only $15, so if it stretches out after a while, you won't be out much cash.
Packability
As mentioned above, the Duckie is barely larger than the footprint of a credit card. Even when fully packed, it's still incredibly thin and hardly deeper than the cards when stacked on top of the other.

Given its size, it's challenging to find a front pocket the Duckie won't fit inside. It feels at home in a sling or daypack, though there's no way to attach it with a carabiner or strap. It's probably even small enough to fit into a zippered pocket on the admin panel inside your travel backpack.
Quick Comparison
Another minimalist wallet with a similar footprint is the Pakt Mojito Wallet. It's a bit thicker but isn't as tall, and it only fits six cards comfortably. It's a bit sleeker than the Duckie due to its PU leather construction and has a dedicated cash spot on the exterior.

The Duckie is more minimalistic in its design, though it's a lot louder because of the color choices. The recycled materials are excellent from a sustainability standpoint, although they might not last as long as Pakt's PU leather. There's no dedicated cash spot, but you have three places to put it, which is more.
Overall, the Duckie is an excellent budget-friendly option crafted from durable and recycled materials. Plus, it's saturated as it could be, which is great if that's your thing.
Usage Timeline
Initial Usage
Condition: Excellent
Recycled raft scrap material feels durable and has fun colors
Stitching is tight and doesn't have any loose threads
It fits into a front or back pocket comfortably
2 Weeks of Use
Condition: Excellent
No issues with the materials or stitching
Material stretches a bit but always pops back into place (so far)
The recycled materials are durable and have held up well
Access the Pro Community Discussion
Get your questions about the Chums Duckie Wallet answered from our team and the Pro Community right here on the page. Plus, join discussions with other members about gear, guides, and more.
Other Organizers & Pouches Reviews