Chilly's Series 2 Water Bottle Review
With plenty of customization options, the Chilly's Series 2 Water Bottle blends performance and personality. However, we wish the collar was more secure.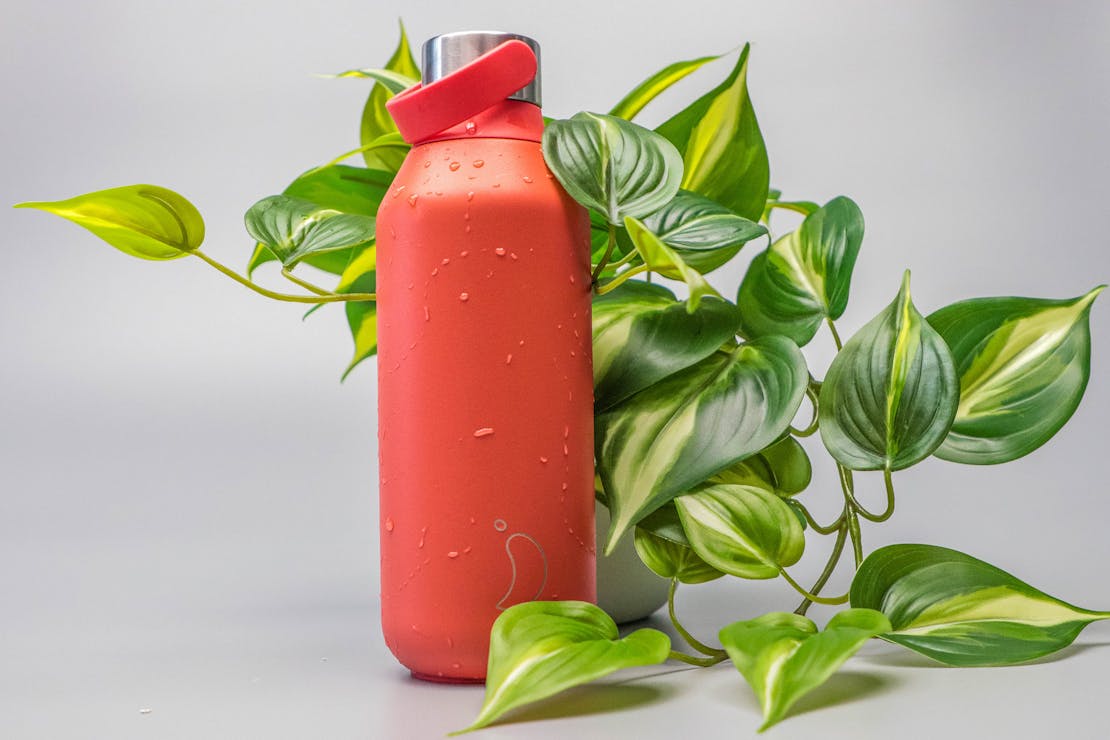 Our Verdict
Unlock the Pro Summary
Save time. Get access to brief summaries of our reviews so you can browse and make decisions more efficiently.
Pros
Antimicrobial collar is soft
Rubber bottom mutes sound when setting bottle down
Comes apart in pieces for easy cleaning
Cons
Rubber bottom is starting to peel off
Collar can twist off with lid if tightened too much
Developed scratches
Recent Pack Hacker Video
Technical Details
Capacity

17oz

Weight (oz)

13.8 oz (391.2 g)

Dimensions

8.7 in x 3 in (22.1 x 7.6 cm)

Notable Materials

Stainless Steel, Plastic

Manufacturing Country

China

Warranty Information
Full Review
For some people, all a water bottle needs to do is keep their water cold. For others, every piece of gear is an opportunity to show a little personality. The Chilly's Series 2 is that kind of bottle, with countless colorway combinations that put the fun in function.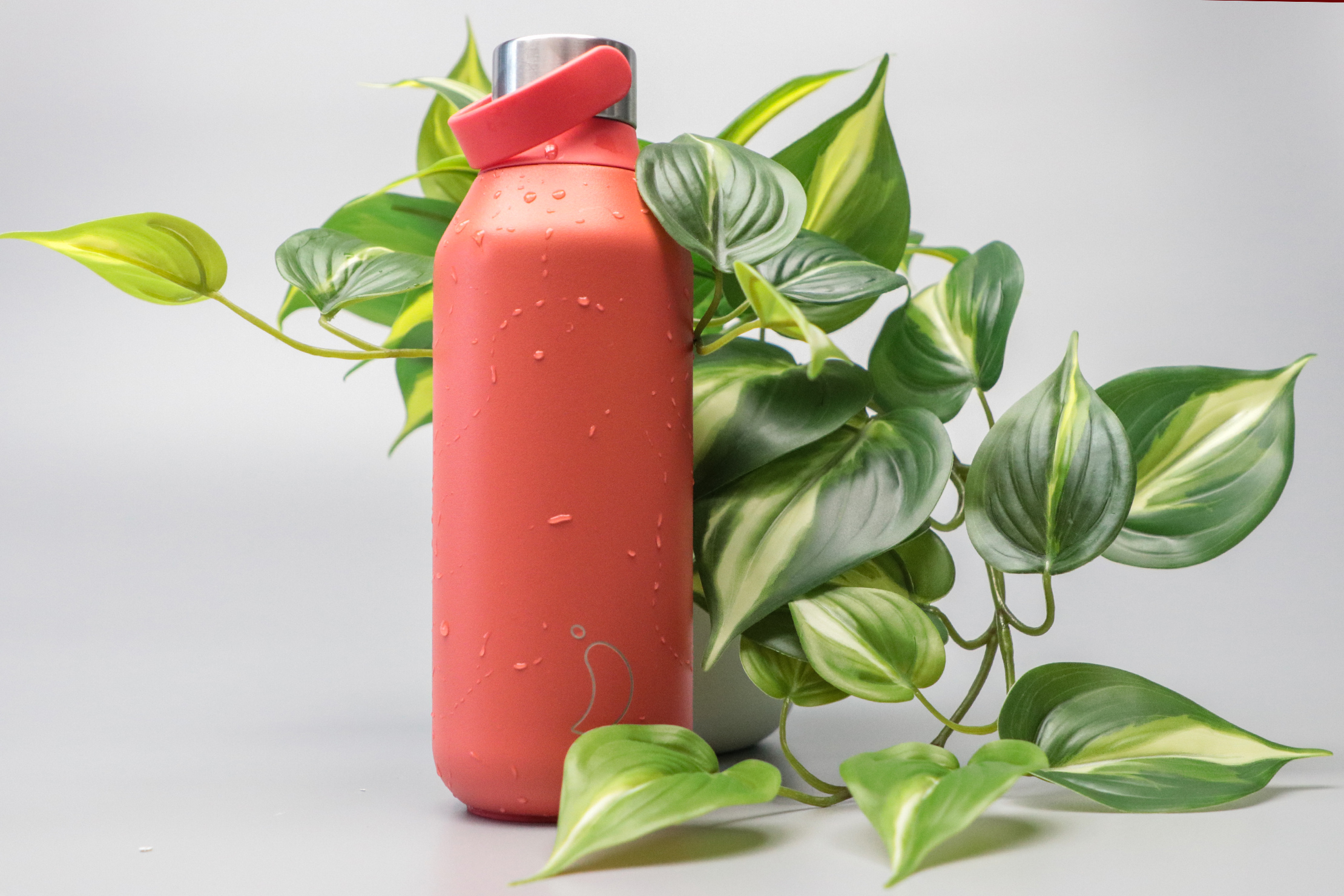 The Series 2 is an upgraded version of Chilly's Original Water Bottle and has a few new features that set it apart from the first iteration, which we'll get into below. At the time of writing, the Series 2 doesn't have any patterns like the Original does, limiting Chilly's personalization options. They make up for this by adding customization in other ways—read on to find out how.
Materials & Aesthetic
We've talked a lot about the style customization options for this bottle, so let's break down what that looks like. It's delivered in one box but four separate parts: the bottle, the antimicrobial collar, the cap, and the carry handle. To assemble, snap the carry handle into the designated cap spots, screw the antimicrobial collar onto the bottle, and top it off with the cap.
Chilly's opted for minimal branding, with a subtle engraved logo toward the base of the bottle. You can also pay extra to add your own eight character engraving, which takes the place of the logo. Gone are the days where someone can deny that they're drinking out of your bottle.

At the time of writing, there are ten colorways, all with a sleek matte finish. You can choose a separate color for each part—except for the cap, which is always stainless steel. Whether you want to rep your favorite sports team or create an aesthetically pleasing combination of colors, the world is your oyster. Well, at least three parts of the water bottle world.
We opted for a single-color look with the Maple colorway. We noticed that the collar and loop are a slightly different shade compared to the bottle, though it's not surprising as they're different materials. The bottle itself is stainless steel with a matte exterior, while the collar is plastic infused with an antimicrobial additive called BioCote®. The handle is a similar soft plastic to the collar but is not antimicrobial.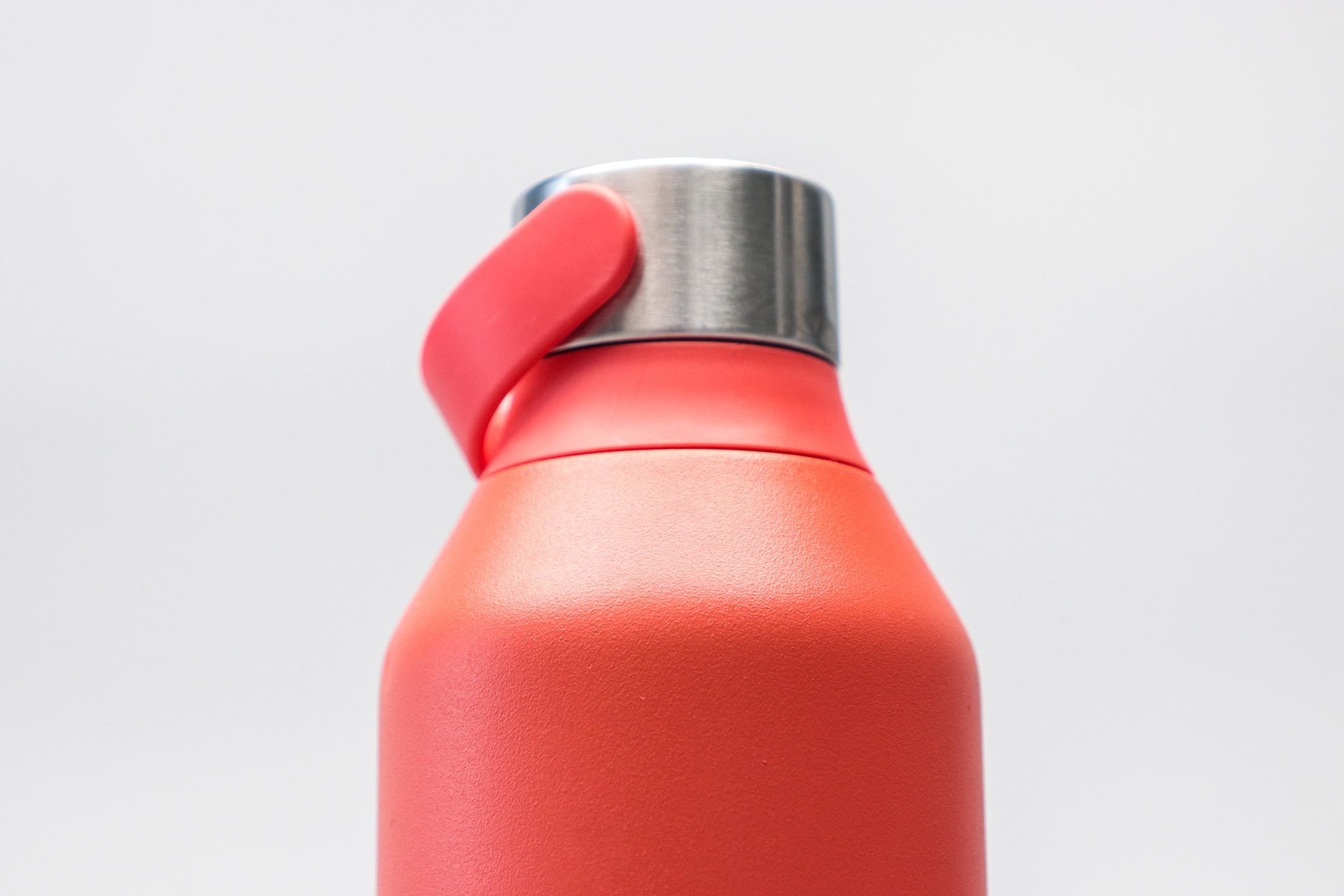 The collar follows the curve of the top of the bottle, taking it from a wide mouth to a smaller spout. This narrower opening and soft plastic of the collar make for a super comfortable drinking position. And unlike other steel rims, it isn't as affected by temperature.
While stainless steel bottles are reliable for insulation, they can be pretty loud when you set them down. Chilly's addresses this by adding a silicone base so that the stainless steel never makes contact with whatever surface you're putting it on.
Unfortunately, the silicone on our bottle isn't attached very well and was already starting to peel off when we took it out of the box. This hasn't caused any issues so far in our testing, but we wouldn't be surprised to see it come off entirely at some point down the line, which can pose an issue if you're on the road.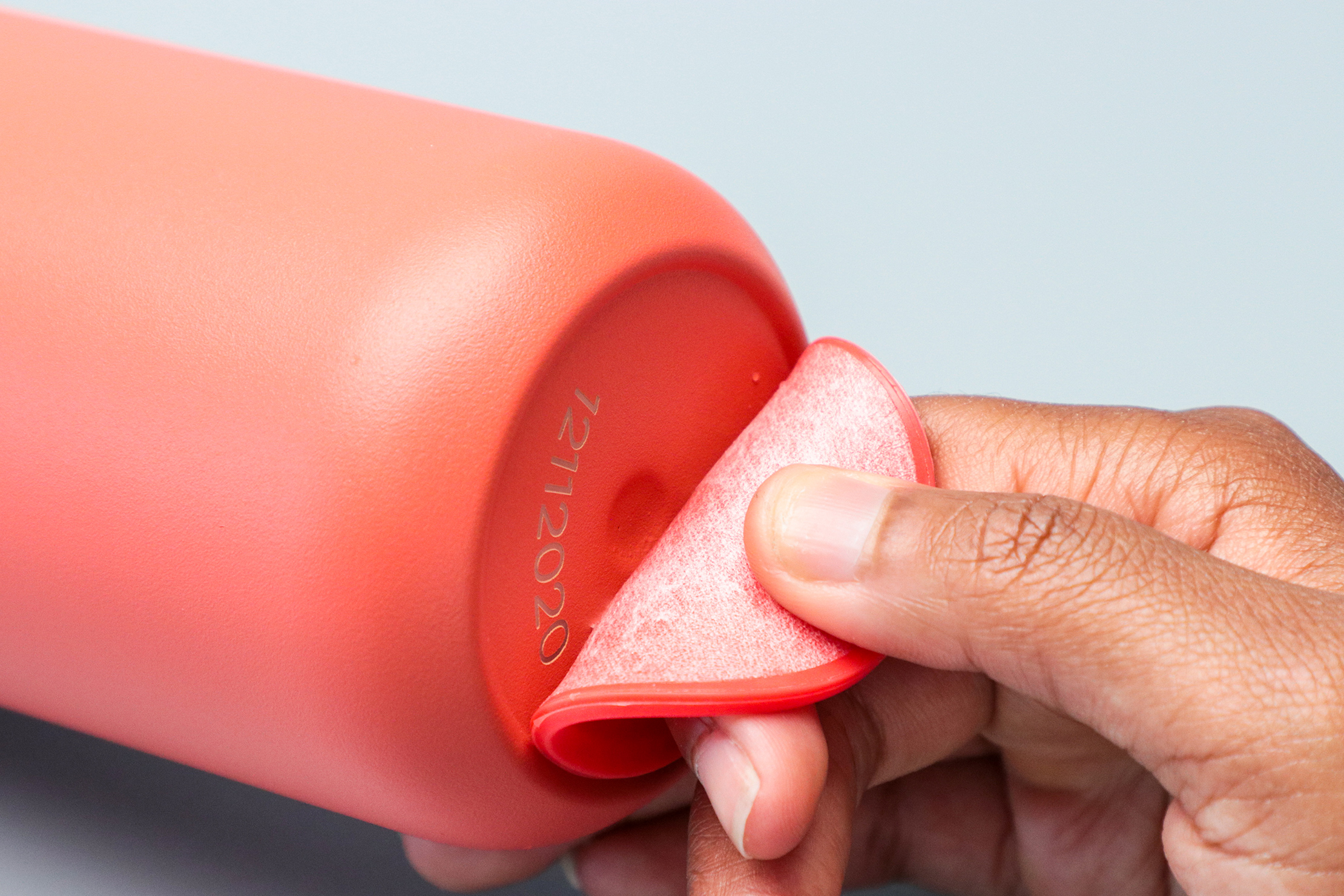 Chilly's bottles are hand wash only, which is likely another reason why the silicone base has stayed on for so long with minimal glue left. While you can buy replacement lids and collars if you want to switch up the color options, there's no replacement base, so keep that in mind if it comes off while you're traveling.
Overall, we think these are minor issues that are manageable considering how comfortable the bottle is to drink from and the customization options available. But because looks aren't everything, let's take a look at how this water bottle performed.
Features & Usage
Like any water bottle you get, there's a handful of things they request you avoid doing, such as putting it in the microwave or freezer. Chilly's instructions also say to avoid leaving in "any organic products such as milk or orange juice that can spoil in the bottle overnight," which is a pretty specific call-out that may not apply to everyone.
However, when they say not to overtighten the collar or cap, they mean it. This could be because overtightening may strip the screw top, but we think it has more to do with how the collar and cap interact.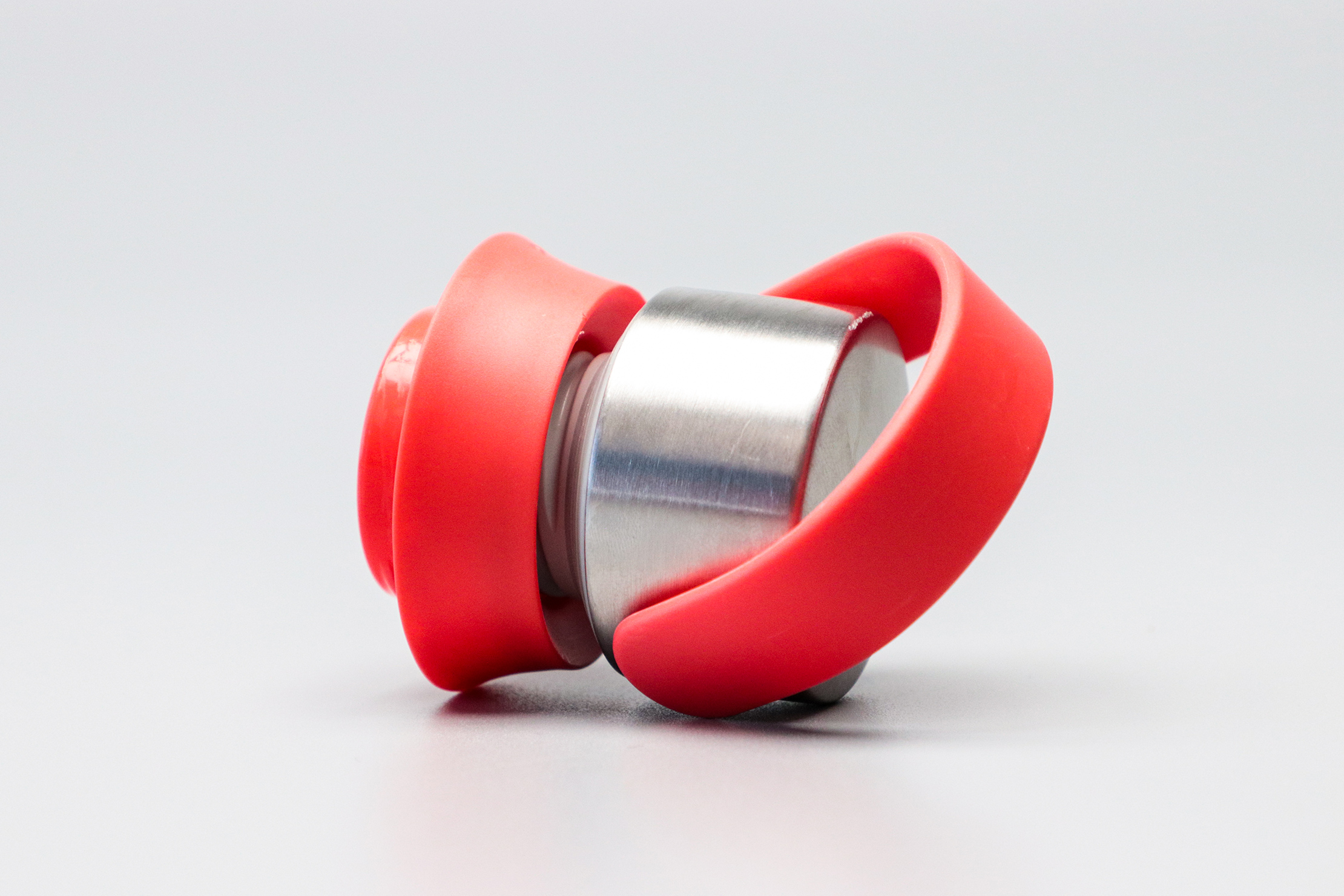 If you overtighten, the cap attaches to the antimicrobial collar too well and comes off with it the next time you unscrew it for a drink. This happened the first few times we used the bottle, but it got easier to avoid as we gained confidence in the bottle's anti-leak security—it's a small price to pay for ease of cleaning.
Though it's not dishwasher safe, all you need to do is separate the cap and collar from the bottle and get in there with some warm water and soap (or baking soda if you need to be more thorough). The handle doesn't have rivets and only snaps into place, but it doesn't detach from the cap. Chilly's doesn't recommend trying to do so because it could cause permanent damage.
The handle is similar to that of a Hydro Flask, but it's not as tall when standing up. This means that there's less clearance between your fingers and the top of the cap, and we found that sometimes our fingers would bump against it. It was still comfortable to carry once we adjusted, but it's something worth noting if you prefer extra space or have larger fingers.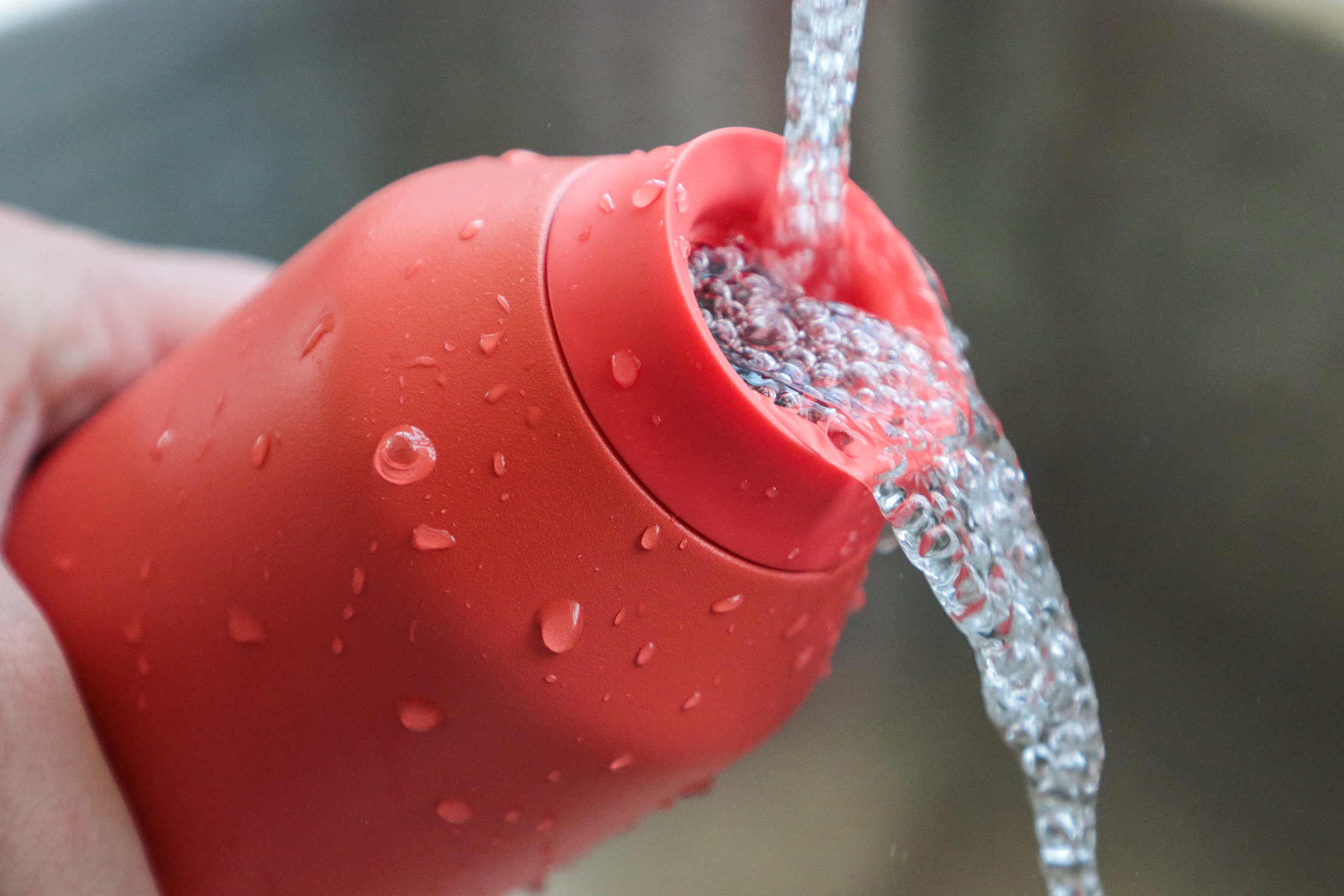 As for what you can actually put inside, Chilly's recommends sticking to temperatures below 194°F (90°C). We tested this bottle in a temperature-controlled room set at 68°F (20°C) to see how long it could keep water cold. The water was 34.9°F (1.6°C) when we put it in, and 12 hours later it was 46.4°F (8°C), warming up by 11°F (6.4°C). After 20 hours, the water was 17.4°F (9.5°C) warmer than when it went in. We also tested the Original Chilly's bottle in the same setting, with the water starting at 35.7°F (2.1°C) and warming by 9.3°F (5.1°C) after 12 hours and 14°F (7.7°C) after 20.
That's a lot of numbers to look at, we know. Essentially, our test shows that the Original Chilly's Bottle kept water 2.6°F (1.6°C) colder than the Series 2 on average. However, the Series 2 has updated features like the antimicrobial collar, carry handle, and silicone bottom, potentially making this slight temperature difference a non-issue depending on your preferences.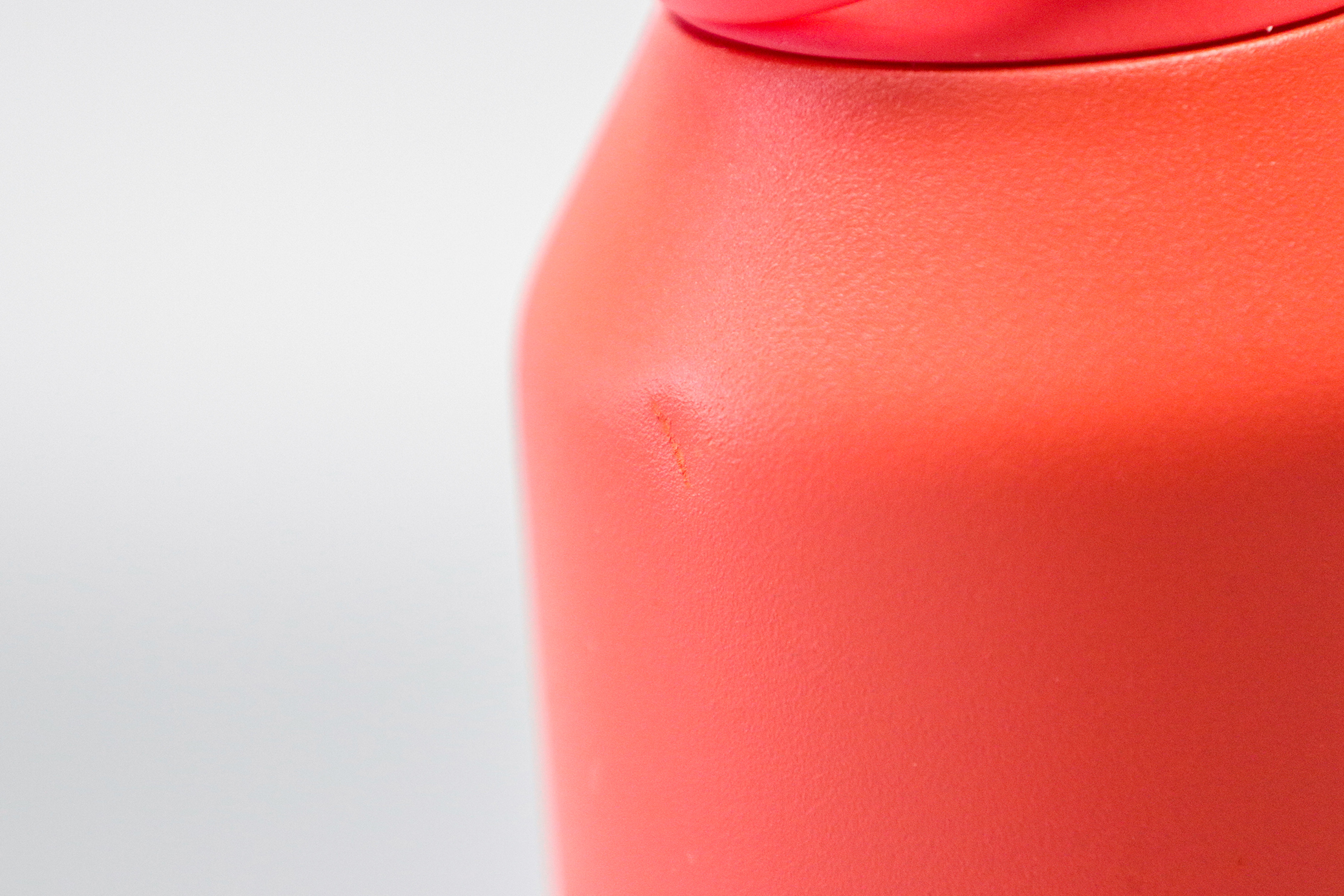 The bottle held up well over our testing, though it did take a hit when we accidentally knocked it over in an uneven cement parking lot. The gravel carved into a bit of the matte finish toward the top of the bottle, though we wouldn't be surprised to see a similar scratch on any other stainless steel bottle put in a similar situation. Otherwise, there are only a few other scratches, though they're not as visible as we've found on other matte bottles like the Purist Collective Mover. As long as you don't punt it into the ether, you should be fine.
Its antimicrobial collar does have a small few gouges on it, almost like the plastic got caught on something and scraped off. This could be from accidental tooth bumps, but it's also possible that it got damaged during cleaning. We can't vouch for whether it affects the antimicrobial performance, though it doesn't impact the cap's seal.
Overall, we think that the peeling silicone base, cap-collar interaction, and the few blemishes the bottle developed aren't enough to detract from the benefits of this bottle. Though its performance may not be anything special compared to a Hydro Flask or YETI Rambler, the customization options add a unique flair to your hydration. Any bottle that's nice to look at, comfortable to drink out of, and keeps our water cold is great in our books.
Usage Timeline
Initial Usage
Condition: Excellent
The Maple color on the bottle and the collar are a slightly different shade
The base is rubberized for extra grip on surfaces but peels off easily
Not dishwasher safe
2 Weeks of Use
Condition: Good
Picked up a handful of scratches over the course of testing
Antimicrobial collar twists off with the cap if the cap is tightened too much
Rubber base stayed attached despite the initial peeling and is nice to have for muting sound
Handle feels secure despite the lack of rivets
Access the Pro Community Discussion
Get your questions about the Chilly's Series 2 Water Bottle answered from our team and the Pro Community right here on the page. Plus, join discussions with other members about gear, guides, and more.
Other Miscellaneous Reviews