Brevite Crossbody Review
The Brevite Crossbody is a simple sling that's great for keeping travel essentials close at hand, and we like that it cleans up nicely in the wash, too.
Our Verdict
Unlock the Pro Summary
Save time. Get access to brief summaries of our reviews so you can browse and make decisions more efficiently.
Pros
Feels like a hug while wearing, thanks to shape and soft fabric
Strap is easy to adjust, even when on
Easy to clean
Cons
Dirt shows easily on lighter colorways
Difficult to slide zippers into anti-theft loop
Back pocket can be hard to pack with main compartment full
Recent Pack Hacker Video
Technical Details
100 %
Carry-on Compliance
Capacity

3l

Weight (oz)

7 oz (198.4 g)

Dimensions

10 in x 5 in x 2 in (25.4 x 12.7 x 5.1 cm)

Notable Materials

Recycled Polyester, Woojin Hardware, Zoom Zippers

Manufacturing Country

Vietnam

Warranty Information
Full Review
Whether exploring a new city, strolling the beach, or hitting the pub, we like having a place for the essentials without having to haul a travel daypack around town. Enter the sling: a crossbody bag to help you keep everyday gear close at hand when you're lacking extra pocket space. With its slender trapezoidal shape, the 3L Brevite Crossbody is a great addition to your vacation packing list to keep your hands free while looking good.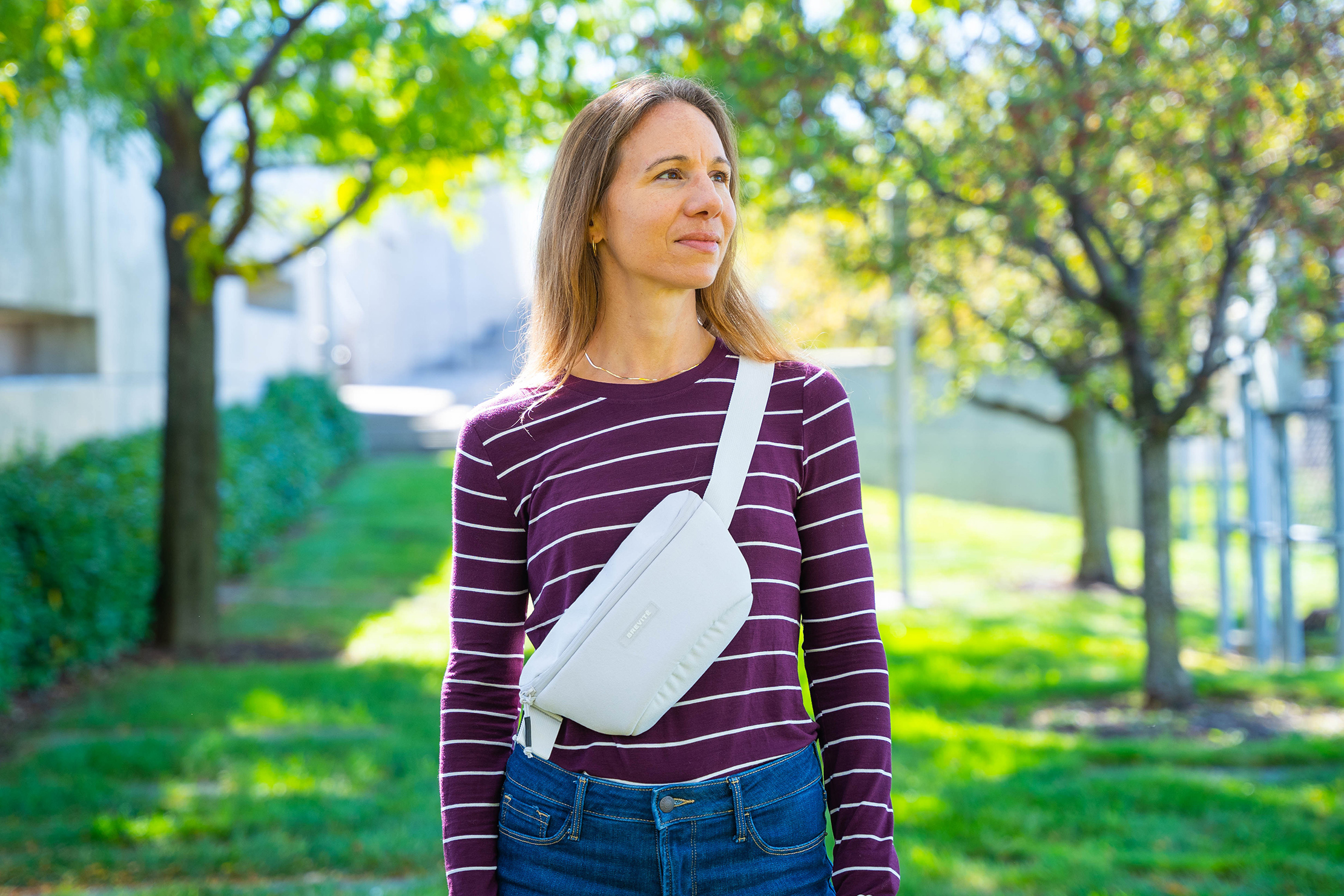 So what do we think after a few weeks' use? Let's get to the review.
External Components
For the Crossbody, Brevite uses recycled polyester material, as it does with its other products. It's very soft to the touch, and we like it: it's not super stiff, nor is it floppy. Instead, it hits that happy medium of having enough structure without feeling rigid. The Brevite Crossbody comes in a rainbow of colors, and we're rocking the Nimbus Gray, which, as its name suggests, is roughly the color of a cloud: so light it looks nearly white until you put it next to a bright white shirt.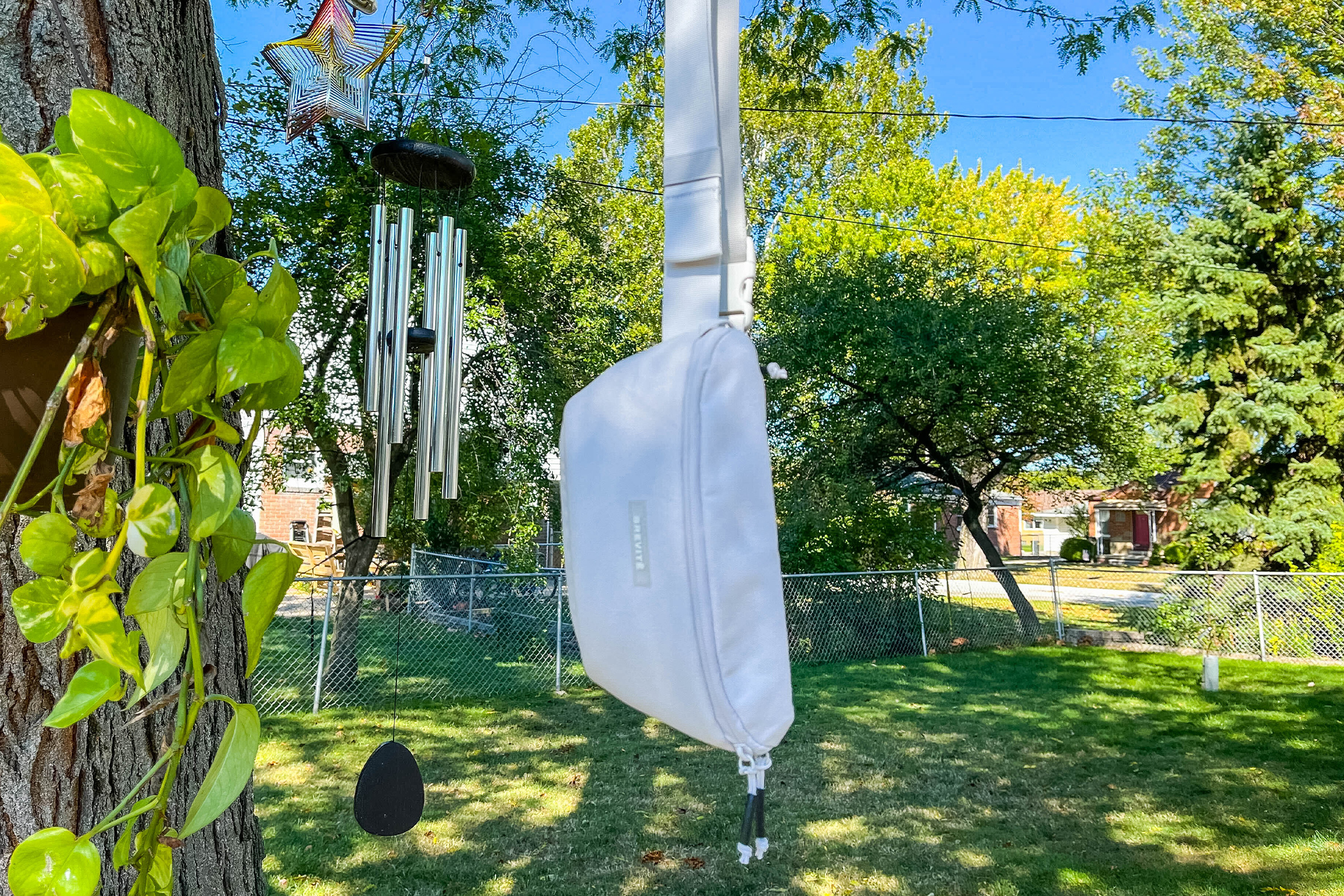 While it looks great, it also allows us to put Brevite's claims of washability to the test. Brevite's products are machine washable on low tumble or delicate. Alternatively, you can spot clean it. In either case, let it air dry, and it should look good as new. It wasn't two hours after beginning to use the Crossbody that we got to put it to the test. We're happy to report that makeup stains come clean easily with some dish soap and elbow grease, although the fabric is only slightly water resistant, so take out any sensitive gear first as it may get damp inside. A few more spots and we put it through the washing machine, too. It looks new again, although it takes several hours to air dry due to the padding around the bag. Nevertheless, it's nice to know lighter colorways can keep looking good with little effort.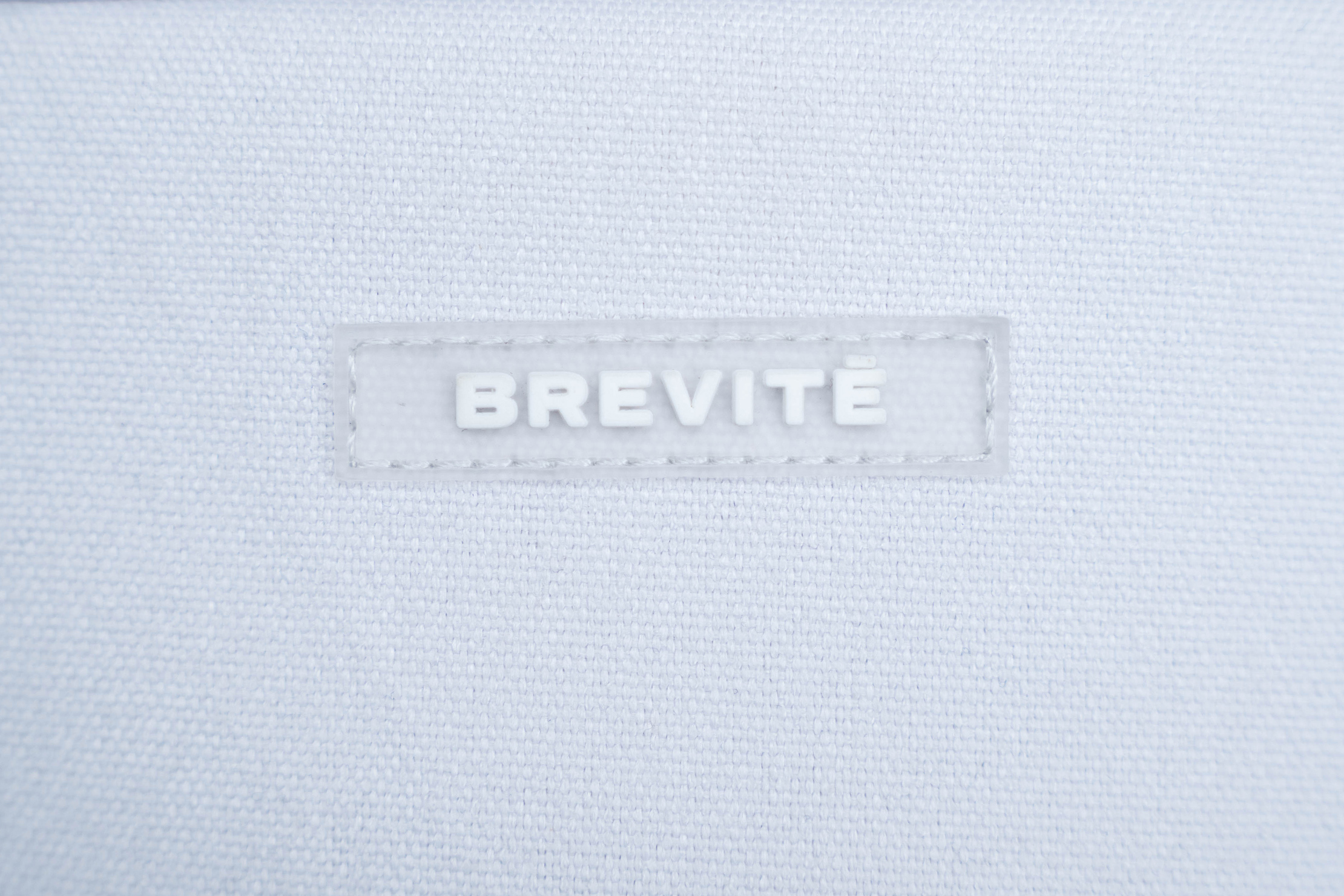 Centered in the front is a small piece of plastic topped with the Brevite name in raised capital letters, which is the only exterior branding. It changes with the colorway, so the Nimbus Gray features a clear piece of plastic with off-white letters, whereas the red has red letters, the black has black letters—you get the idea! No matter the hue, the color-on-color branding is subtle and blends well with the aesthetics of the pouch.
Brevite uses Zoom-branded zippers for its Crossbody with corded zipper pulls surrounded by black heat shrink wrapping so you can get a better grip. You can open the main zipper from either direction, which we find convenient. On the left side, however, is a small fabric loop designed as an anti-theft feature. If you slide the zipper pulls in, a thief will have a more difficult time getting into the sling, which is nice, especially if it's out of sight as you carry it on your back.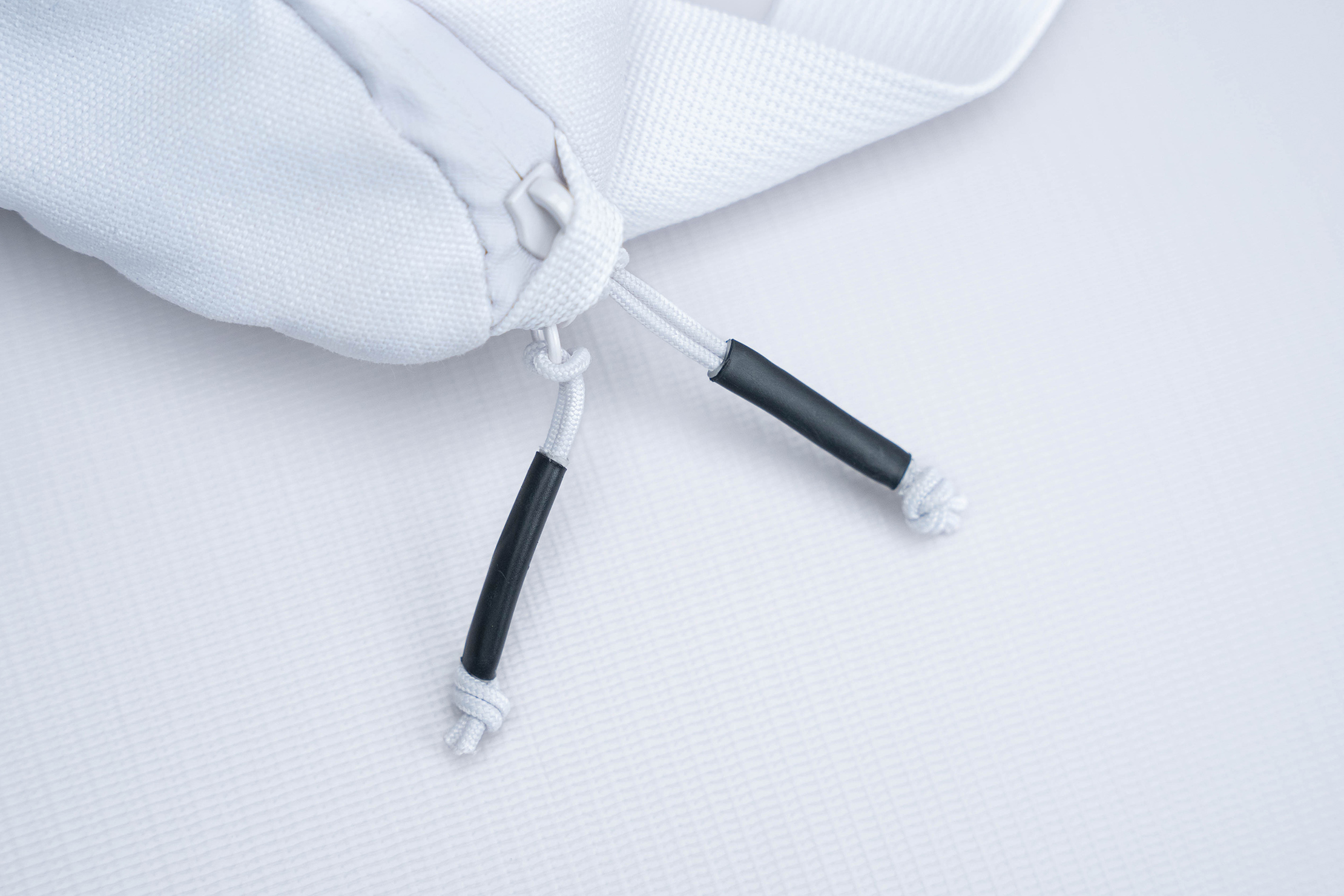 The loop's small size and the knots on the cord ends of each zipper pull combine to make it tricky to use, though it's not impossible. It's also slow to get the zippers out of the loop, though that's the idea behind it, right? When confident in your surroundings, the loop doubles as a great handle to hold while unzipping the bag, which is a nice bonus. Otherwise, we don't use it much; luckily, it's unobtrusive, so it doesn't matter if you ignore it.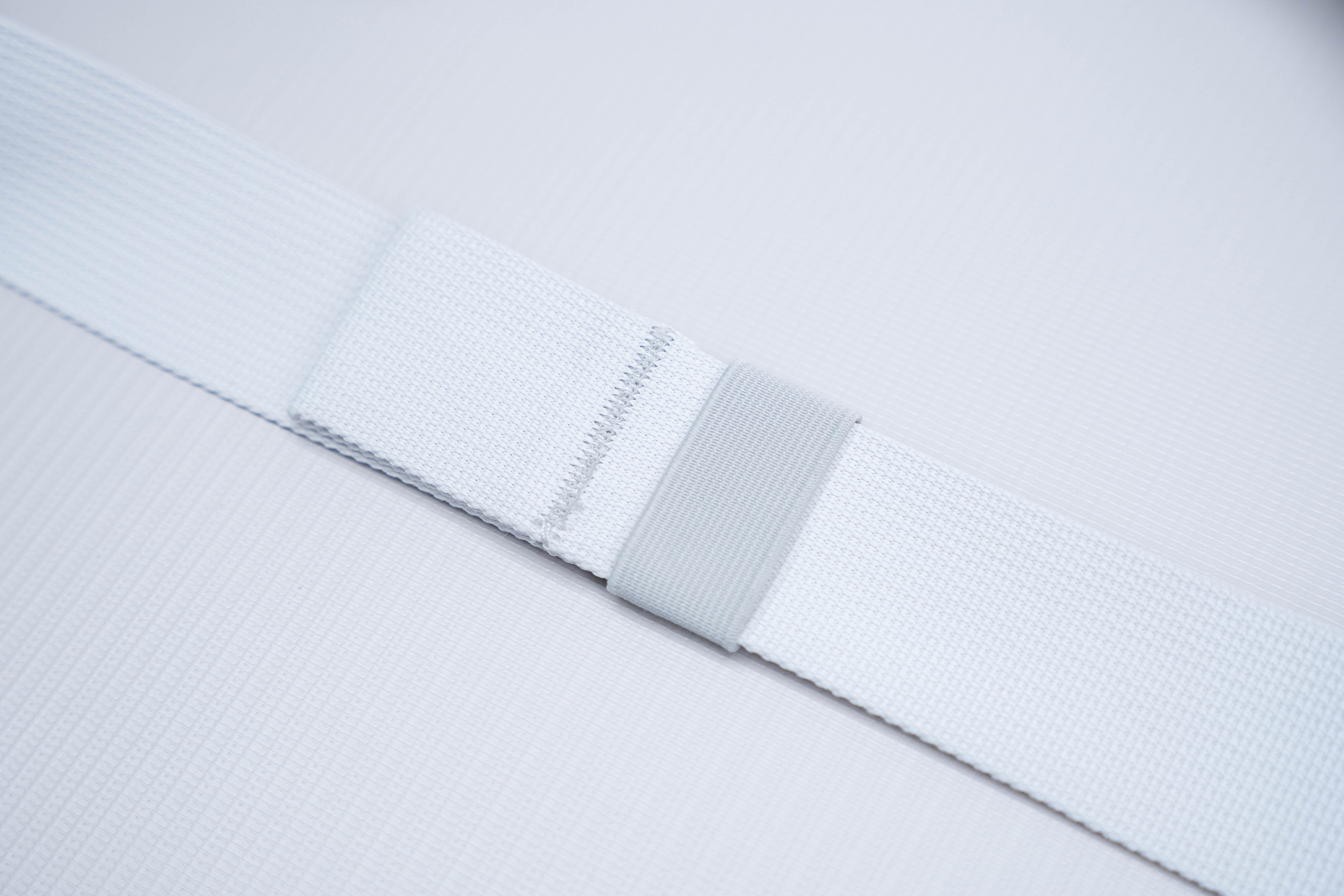 The crossbody's strap is 1.5 inches wide and attaches with a Woojin buckle. It's easy to adjust, whether sitting on a desk or worn on your body, and there's an included elastic strap keeper to contain the excess. The strap is long enough to wear as a sling—hence the crossbody name—though you can also cinch it small enough to wear around your waist, and the strap keeper can stretch around the extra strap even if you roll it up, which we like.
The back panel—and the front, for that matter—are lightly padded, giving the bag structure, protecting the gear you're carrying, and keeping you from feeling anything poking out.
Fit Notes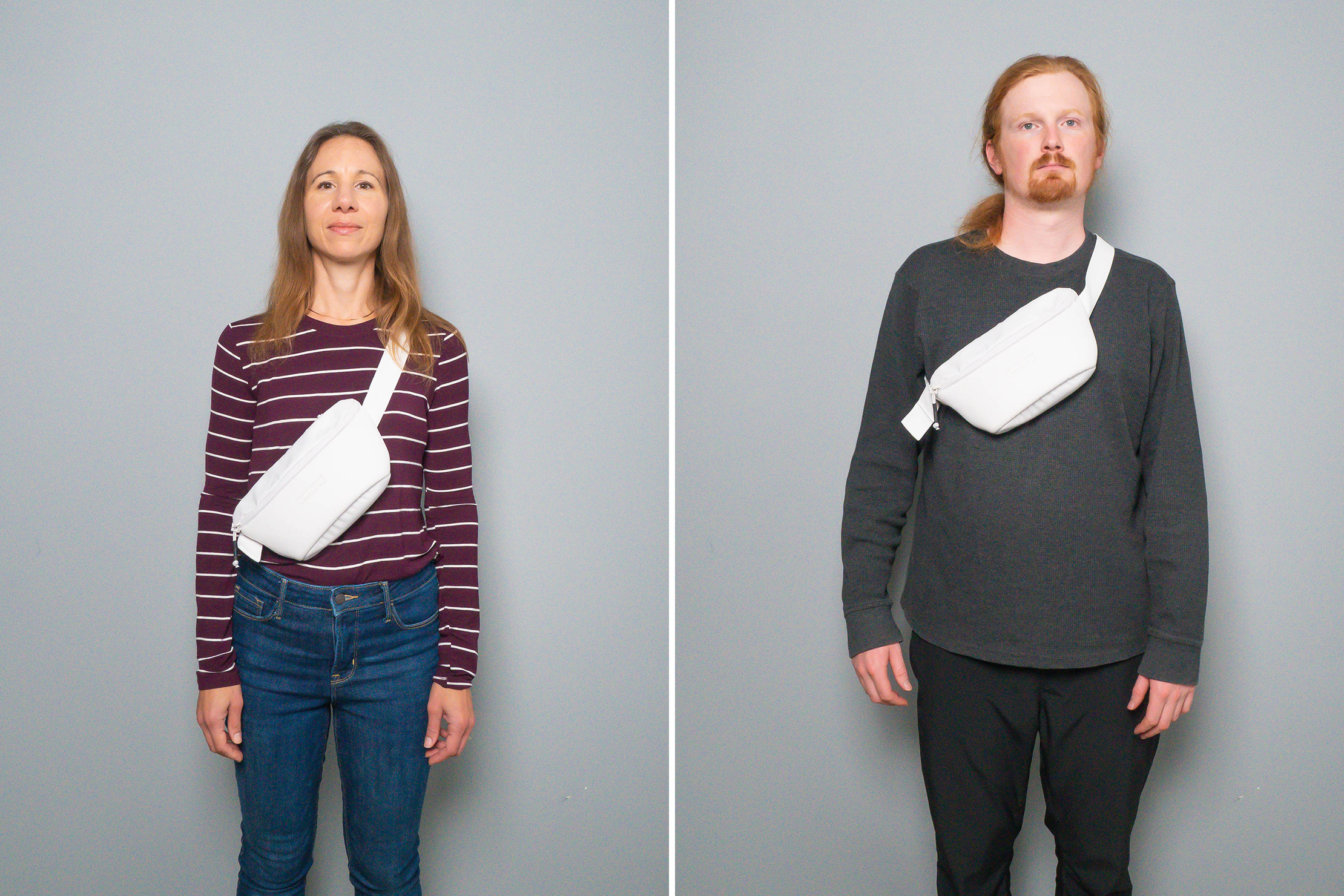 Do you like warm hugs like Olaf? If so, you'll enjoy wearing the Brevite Crossbody. Its 3L capacity spreads over a 10-by-5-inch footprint with a depth of only 2 inches, so it conforms nicely to your body when you wear it as a sling. Unlike similar crossbody bags, there's no look or feel of a huge pack dragging you forward. Instead, it allows you to keep the essentials close at hand without feeling like something is protruding in front of you.
Although it's called a Crossbody, its resemblance to the waist packs of the late 20th century (ahem, fanny packs, ahem) meant we needed to try that carry style. While it leads to a lot of extra strap to roll up and contain in the keeper, it's just as comfortable to wear this way as it is diagonally across your front or back.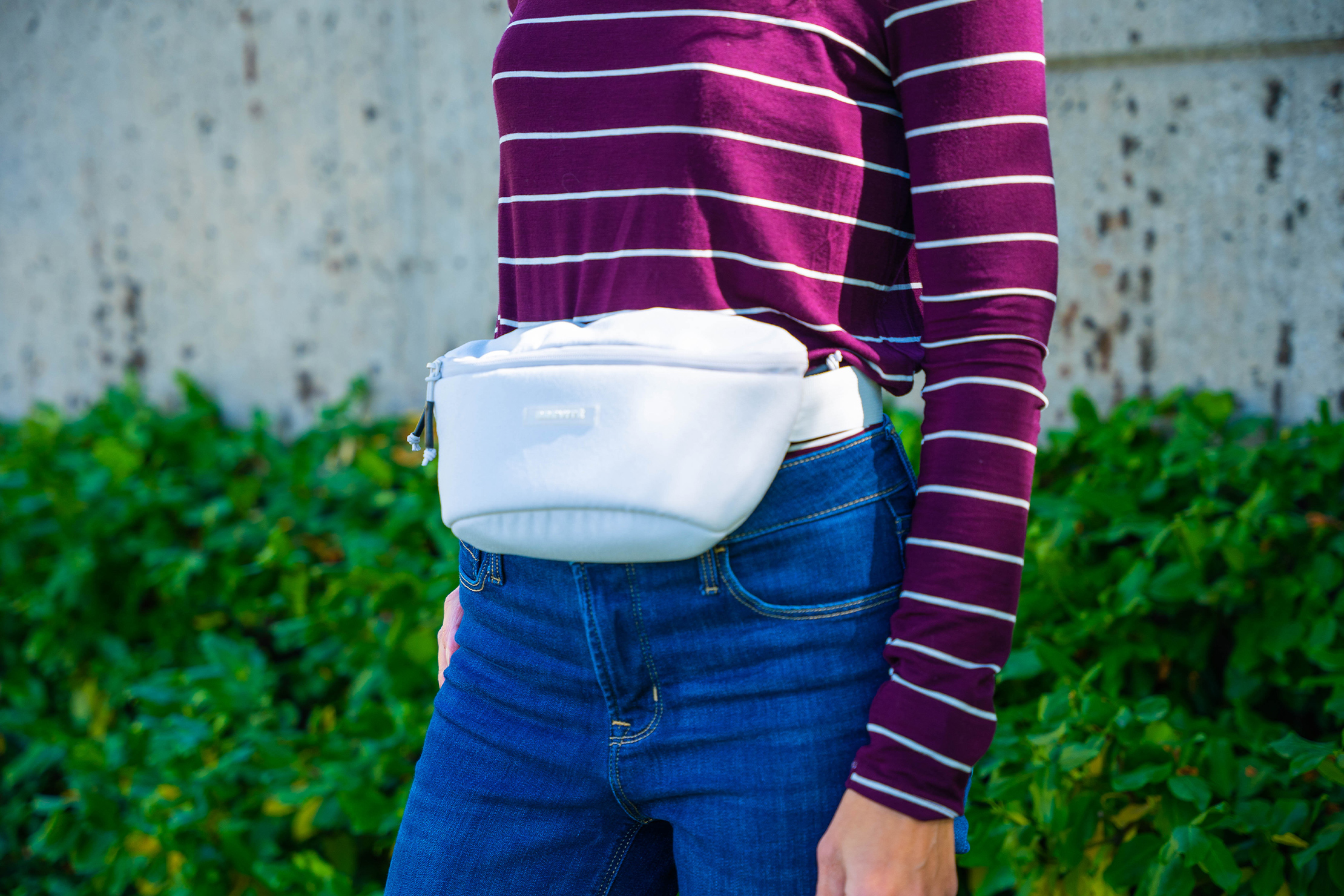 The Brevite Crossbody looks much classier. It's what those 1990s-era packs aspired to be, with clean lines and a slim profile, and we appreciate that slenderness since it's no fun looking like you grew a muffin top when carrying a bag.
Inside The Sling
The Brevite Crossbody has two sections: the back panel pocket and the main compartment. The "discrete back pocket," as Brevite calls it, is slim, making it perfect for passports, travel documents, or a phone. You can fit an iPhone 13 Pro Max here, although the more oversized your phone, the tighter the fit. Depending on the case you're rocking, your mileage may vary. An iPhone 13 Mini with a case slides in with ease, though the Pro Max may mean sacrificing some of what you carry in the main compartment.

The main compartment opens with a dual-sided horizontal zipper, so the top flips up off the top of the Crossbody, which is great for seeing everything you need to access while wearing it. Inside, a mesh pocket topped with elastic spans the back panel. In the middle is another Brevite logo, and behind the logo is a magnet to hold the pocket closed. Although it only closes for the 2-inch width of the logo, it's enough to keep your wallet and other small items contained.
Along the front of the sling are two more mesh pockets topped with elastic. This time, the width of the bag is divided in half to make two pockets instead of one. AirPods fit nicely here, as do hand sanitizer and similarly tiny travel accessories.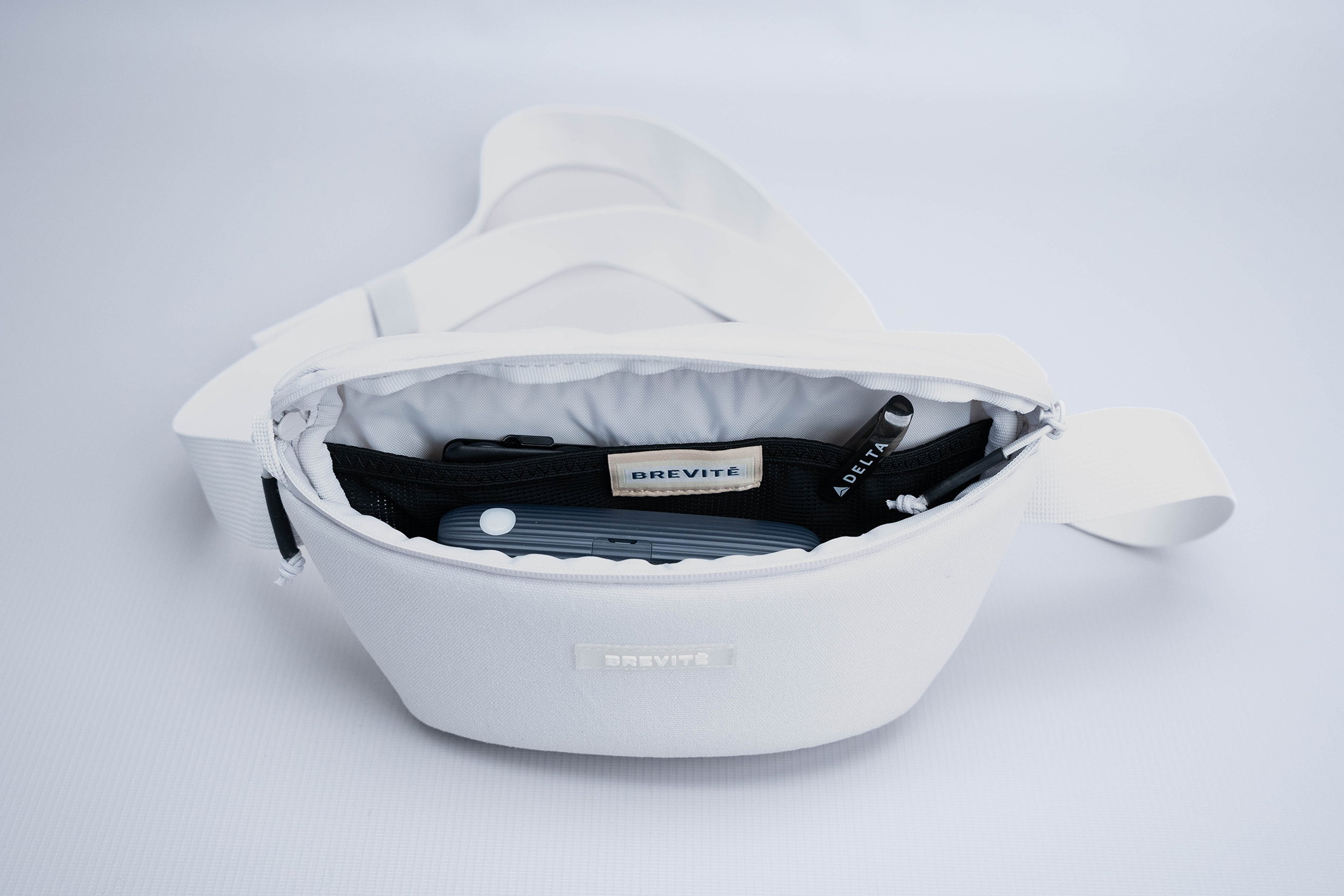 Gazing at it from the top, as when you're wearing the pouch, it has a slight crescent shape, leaving more room between the front and the back in the middle than at the edges. Another small pouch can fit here, as can a point-and-shoot camera or a FUJIFILM instax mini Link 2, so you can be ready for anything when you're rocking the Brevite Crossbody.
All in all, the Brevite Crossbody is everything you're looking for in a small sling. It's comfortable, easy to adjust, and will carry what you need wherever you go. Even when running around, if you've got the fit dialed in, it mostly stays where you put it. We tend to mostly wear it on the front to keep a wallet and phone close at hand. However, swinging it around to your back is great when riding a bike, and the locking mechanism means no one nefarious will get in without you feeling the tug.
Usage Timeline
Initial Usage
Condition: Excellent
Fabric is so soft
Excited to see how the magnetic pocket functions in daily use
Interesting anti-theft design
2 Weeks of Use
Condition: Excellent
Lighter colors show stains, but it cleans up perfectly either by hand or in the wash
A convenient size for everyday carry
Use the anti-theft loop as a grab handle to open the zipper

A makeup stain on the first day of use disappeared with soap and a little scrubbing.
Access the Pro Community Discussion
Get your questions about the Brevite Crossbody answered from our team and the Pro Community right here on the page. Plus, join discussions with other members about gear, guides, and more.
Other Bags & Luggage Reviews