Bravo Sierra Toiletry Bag Review
The Bravo Sierra Toiletry Bag's lack of organization may not be everyone's cup of tea, but its large size is great for traveling with full-size containers.
Our Verdict
Unlock the Pro Summary
Save time. Get access to brief summaries of our reviews so you can browse and make decisions more efficiently.
Pros
Boxy design is very spacious
Easy-to-wash interior liner
Good structure despite lack of interior dividers
Cons
Zippers are relatively sticky
Easy to lose track of small gear in large compartment
Interior has a strong chemical smell out of the box
Recent Pack Hacker Video
Technical Details
Capacity

4.7l

Weight (oz)

4.85 oz (137.5 g)

Dimensions

9.5 in x 6 in x 5 in (24.1 x 15.2 x 12.7 cm)

Notable Materials

Nylon

Manufacturing Country

United States

Warranty Information
Buying Options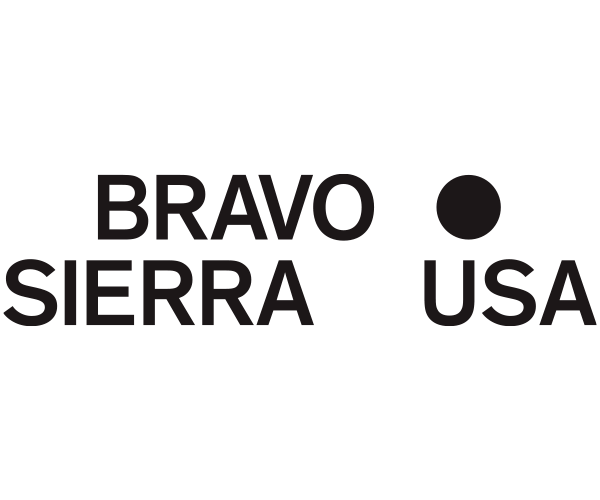 Full Review
We all have that one friend that has a drawer full of random stuff. To outsiders, it's a complete mess. But for them, they can probably pick out that one adapter they need among the sea of knick-knacks inside. Sometimes a big container like a drawer, a box, or even a room is all someone needs—just an open space to put their collection in.

Bravo Sierra's Toiletry Bag forgoes all means of organization and goes with raw simplicity. It's a big boxy pouch to dump toiletries in—it even has space for full-size tubes and toothbrushes. But the question is, is the tradeoff of having little to no organization worth it? Hopefully, this review will help guide you to your own answer.
Materials & Aesthetic
Bravo Sierra's Toiletry Bag is as simple and straightforward in aesthetics as they come. It has a boxy profile that's served well by its stealthy black colorway. There's only the white patch of the logo and a small tab bearing the American flag adorning the exterior. But look a little closer, and you'll find that the seams give the humble little box a personality. In some ways, the creases and folds remind us of the origami paper boxes we used to make at school during our spare time (or when the teacher wasn't looking).

Unlike those paper boxes, though, the Toiletry Bag doesn't collapse at first sight of a little moisture. The outer shell is thick nylon that looks like a relatively heavy denier. Bravo Sierra doesn't specify what denier it is, but suffice it to say that it's likely to survive the daily trip to and from a bathroom. At least, it has during testing. Additionally, the thick fabric gives the Toiletry Bag structure.
Spoiler alert: the lack of interior dividers makes its structuredness all the more telling. Even when completely empty, the bag is able to stand tall without collapsing. At the same time, we can easily crush it down when we need to stow it away.

The zipper is a single unbranded one that feels a bit sticky to operate. This isn't what struck us the first time we opened the Toiletry Bag, though. There's a strong chemical smell that emanates from the interior liner. It smells kind of like rubber, but thankfully the smell has faded off quite a bit since our unboxing. It's still pretty noticeable, so it may take more time to get rid of it completely—we'll keep you posted in the usage timeline below.
Usage & Features
Bravo Sierra equipped the Toiletry Bag with a left side handle for easier carrying. It's nothing fancy; just a simple nylon handle you can grab onto when quickly snatching the bag off the bathroom counter. Other than that, the Toiletry Bag can be carried as a clutch, though clutching a toiletry bag of this size isn't exactly optimal.

Given the Toiletry Bag's relatively large size, we found ourselves missing the presence of attachment loops for accessory straps. Fitting it inside an already packed travel bag isn't a small feat. The bag also gets heavy once we have it loaded up with a bunch of toiletries. Make no mistake; it has the capacity for a lot of toiletries, and not just travel-sized ones, either.
It opens up horseshoe-style along the top. We've already mentioned that the zipper is noticeably sticky to unzip. Our technique for that is to use the handle as a counter-balance. It's not entirely difficult to unzip, though, and at least it's not too loose that we're worried about toiletries falling out by accident.

The inside of the Toiletry Bag is quite dark because of the all-black liner. We typically prefer a brighter fabric so we can easily find whatever it is we're trying to fish out. In the case of toiletry bags, though, a black liner does have its advantages, mainly for hiding stains from spills. The matte black material feels like TPU, and it is indeed quite easy to wipe clean. Really, our only major nitpick is the strong rubbery smell it comes with out of the box.
The exterior dimensions are 9.5 inches wide, 6 inches high, and 5 inches deep. It's definitely one of the larger toiletry bags we've used, sitting somewhere between the Away Small Toiletry Bag and Gravel Explorer PLUS Toiletry Bag. Unlike those two, Bravo Sierra sheds all means of organization and instead goes for an unobstructed main compartment.

Translation: The Toiletry Bag is a huge dump pocket for toiletries. In a sense, it's the complete opposite of something like the Peak Design Wash Pouch, where the main compartment is subdivided into smaller ones. Both approaches have their pros and cons. For the Toiletry Bag, the lack of any dividers means we can easily fit even large six-ounce tubes that are over three inches tall. There are no dividers to get in the way, so it's just a matter of putting items in. But the important takeaway is that we don't feel the need to repackage much of it into smaller, more travel-friendly containers.
The downside? Everything is mixed in, from our toothbrush to our nail clippers. Picking something out takes a lot more time, and we're almost always left second-guessing if it's there at all. Not to mention that if something spills (which is somewhat inevitable when things get jostled), everything gets covered in it. The use of smaller pouches is a work-around, but it's not for someone looking for a complete solution out of the box.

The simplicity of the Toiletry Bag is its greatest strength but also its greatest weakness. Bravo Sierra's approach here is for those who value space and capacity over organization. We can definitely appreciate the advantages of the less constricted design, but we still prefer just a bit of organization to keep our toiletries separated. If you bring a lot of toiletries on trips and feel confident in your rummaging skills, though, this is a good pick to consider.
Usage Timeline
Initial Usage
Condition: Excellent
It has a rather boxy design
Interior is also fully black
There's lots of space inside and a flat floor
2 Weeks of Use
Condition: Excellent
Holds its shape when without any built-in structure
Easy to compress down the shape if you have empty space
Holds large toiletries like full-size bottles if you don't want to pack the travel size
Stitching feels sturdy and durable
Zipper gets caught around the rounded edges—we found ourselves wishing for a tab
Inside material has a bit of a rubber smell that's lessened over time but is still noticeable
Access the Pro Community Discussion
Get your questions about the Bravo Sierra Toiletry Bag answered from our team and the Pro Community right here on the page. Plus, join discussions with other members about gear, guides, and more.
Other Organizers & Pouches Reviews