Tell us a bit about yourself
I'm a wedding photographer based in Whistler, Canada. Home is in the mountains, but I spend about half of the year traveling the world capturing weddings and elopements. I'm inspired by travelling to new places, people's life stories, and those raw and honest life chats when time seems to stand still. The most beautiful thing about capturing less traditional weddings is that there are no rules. We've had couples plan a weekend wedding with their family in France, elope on top of mountains, get married on the beach in the pouring rain, and have a candle lit ceremony after dark. I've never been a fan of routine, and shooting weddings definitely keeps life interesting.
I've loved traveling since I was a kid. On family vacations to Europe or Central America, I'd always imagine what it would be like to stay and live in the places we visited. My parents are very active and so family trips were always based around, skiing, kiteboarding, or hiking destinations. We summited Mount Blanc as a family when I was 15 and my brother was 13. He went on to be a kiteboarding instructor, and we both taught snowboarding for a few years. From a very young age my parents encouraged us to pursue careers we were passionate about, and showed us the value of experiences over material things.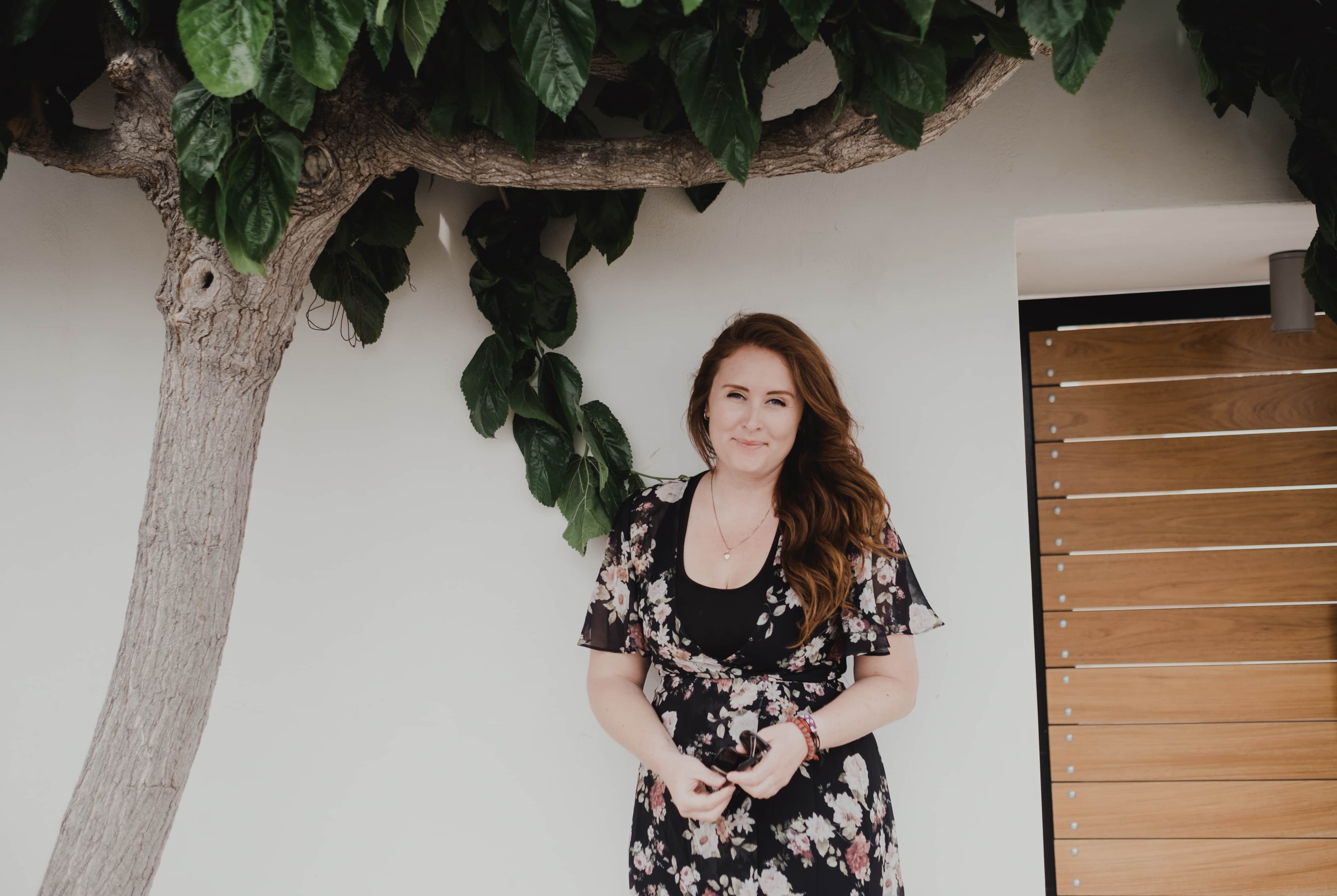 I used to worry that at some point I would have to give up traveling in pursuit of a career. I came out of University with a degree in Studio Art, a minor in cognitive neuropsychology, a passion for non-profit work, and zero idea what to do next. So my partner and I took off to drive around Australia and live in our van named Marshmallow. It's true what they say about travel being the best test for any relationship! Fast forward thirteen years, Steve and I are now married and both full time photographers.
The first few years of our business we were based out of Toronto, we lived to work during the busy season, then would travel for months at a time when things slowed down in the winter. We quickly realized how easy it was to work remotely through Skype consultations, fast wifi at libraries and some creative time management techniques. Living out of a carry-on suitcase for 4-5 months at a time has become routine.
The next big step for us was relocating the business and our lives to somewhere we loved to be, instead of somewhere we were simply coming back to. We moved into our place in Whistler in July, and while it hasn't really curbed how much we travel, for the first time in my life, I look forward to coming home.
What's your favorite destination?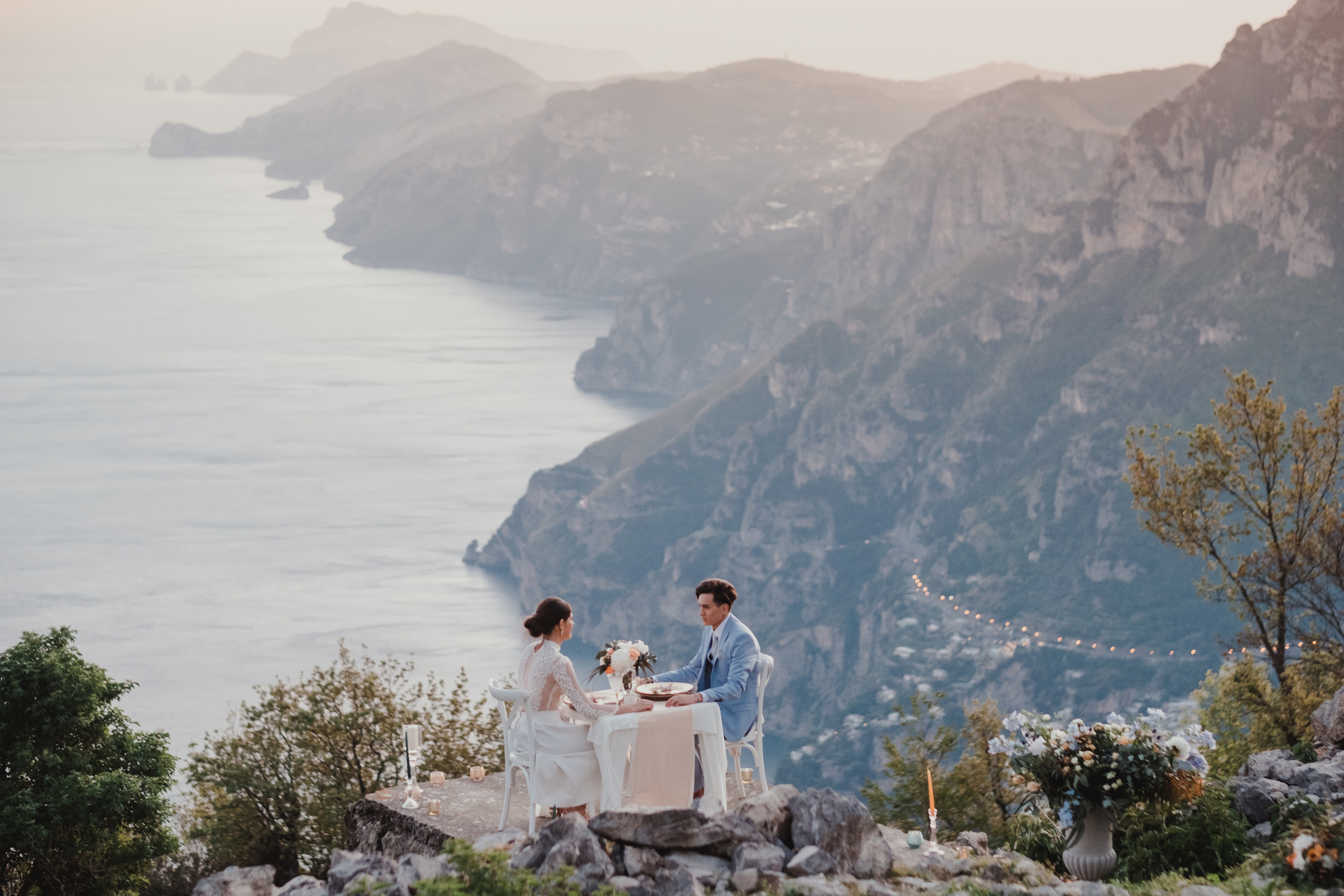 Choosing a favourite location is so tough! I've definitely spent the most time in Italy. I first travelled to Florence to teach art at an english summer camp in Tuscany while in University. I had never been to a place that made me feel so alive! My friend and I had been studying Italian Renaissance the semester leading up to our trip, so we wandered though museums with our jaws on the floor trying to recount facts about different works of art. Steve and I started our honeymoon in the north of Italy, and I returned on my own the following year to live and work remotely in Venice. Most recently I got to collaborate on a wedding shoot with one of my absolute favourite wedding planners Catherine Bradfield of The Wedding Boutique Italy in one of the most stunning locations on the Amalfi Coast.
What are your "Trusty Three" travel items?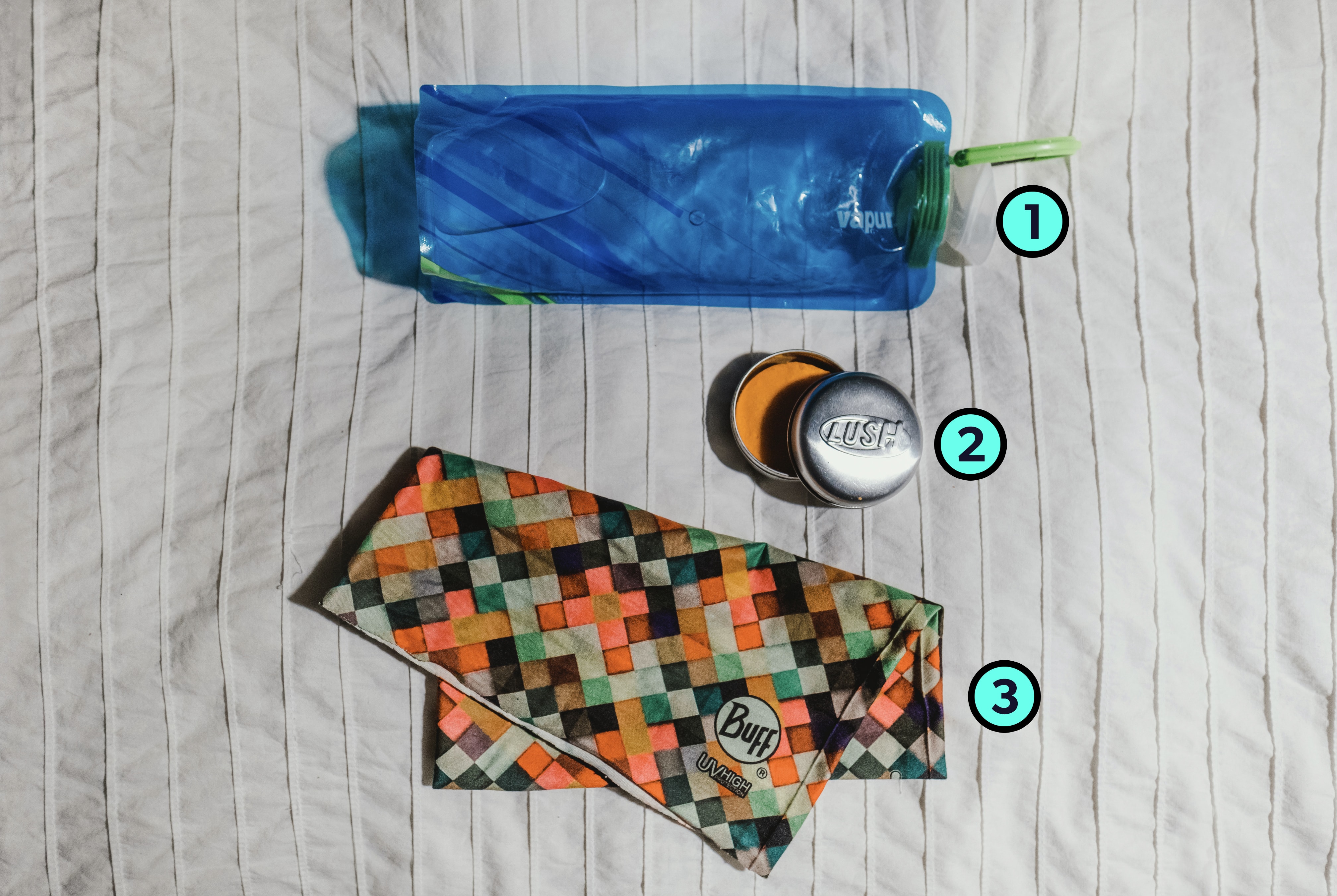 Vapur Water Bag: This has been the biggest game changer for Steve and I. It was tough to find a travel water bottle I loved, and when I did it usually took up too much prime real-estate in our luggage. When you're traveling carry-on for months at a time, things need to have multiple functions or compress when not in use. I also hate disposable water bottles. We'll usually bring two or three with us. There are some other great brands, but we love how durable the Vapur bags are, as well as the carabiner functionality.
 View the full review from Pack Hacker.
Lush Shampoo Bar: Lush has so many different 'flavours', my favourite right now is Braziliant. These are great for many reasons, less liquids in your zip-lock, they still lather like regular shampoo, and they can be used as body wash (or a hand-wash laundry detergent in a pinch). Each bar lasts up to 80 washes and is a great alternative to dozens of travel-size shampoo bottles. View the full review from Pack Hacker.
Buff: The single most versatile item in my bag at all times is my buff. Headband, hat, sleeping mask, pillow case, camera lens cleaner, sunglasses pouch, and sometimes dust mask for motor bike trips. It lives in my backpack. View the full review from Pack Hacker.
Is it still possible for you to travel light with all your photo gear?
We chose Fuji cameras because of their size, weight and great image quality. My Macbook Pro had the optical drive removed and I added an SSD to run the operating system which gives me extra memory. We carry two WD My Passport external hard drives so that we have triple redundancy of all of our data while traveling. One version on the computer, one on the first hard drive, and a TimeMachine backup on the second hard drive. The Anker 4 port USB charger allows me to charge all of my camera batteries and my phone at the same time. All of our photography gear and electronics fit into an F-Stop Gear Small Pro ICU. When the ICU is put into a carry-on size roller bag, it only takes up about half the space. That leaves me enough space to carry all of my clothing and personal items to travel for for a month at a time. Here is everything that we need to run our business remotely: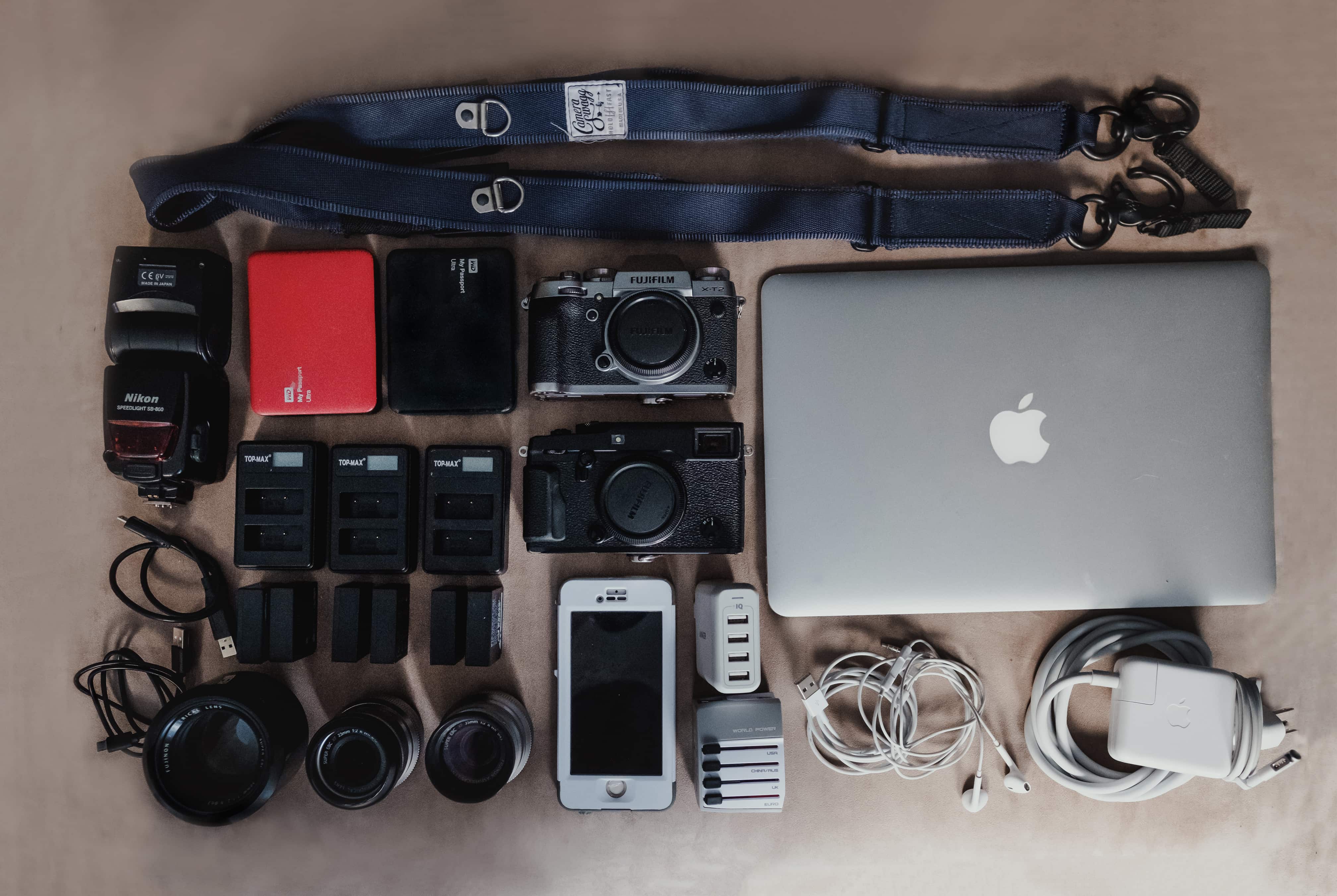 2010 MacBook pro with custom SSD upgrade
Headphones and Lightning Charger
Universal Outlet Converter
iPhone 6
3 Top-Max Dual chargers for Fujifilm NP-W126S Batteries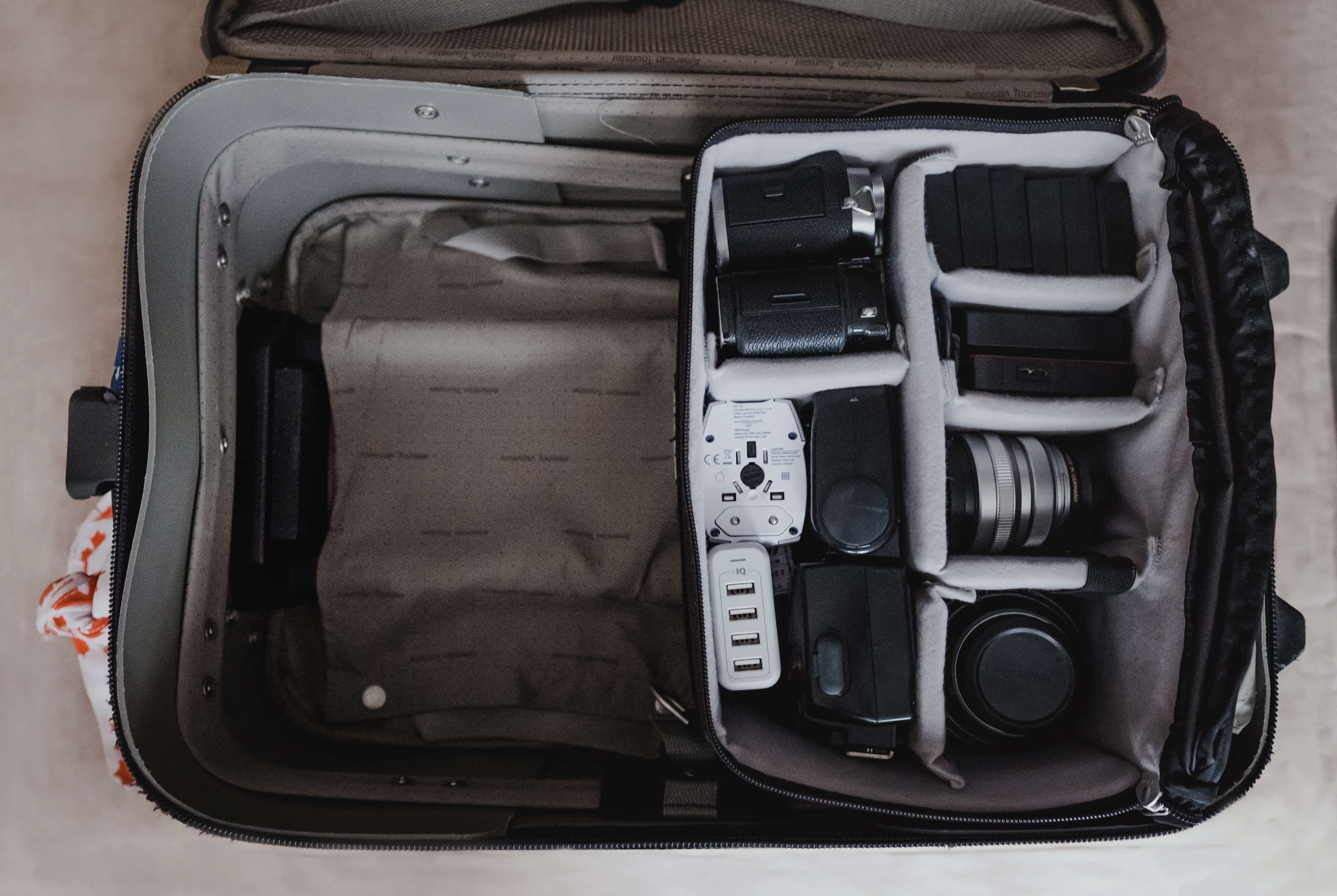 What's your favorite travel hack?
If we're doing a road trip in North America, we'll rent a Dodge Caravan so that the stow-and-go-seats lay flat and we can sleep in the back.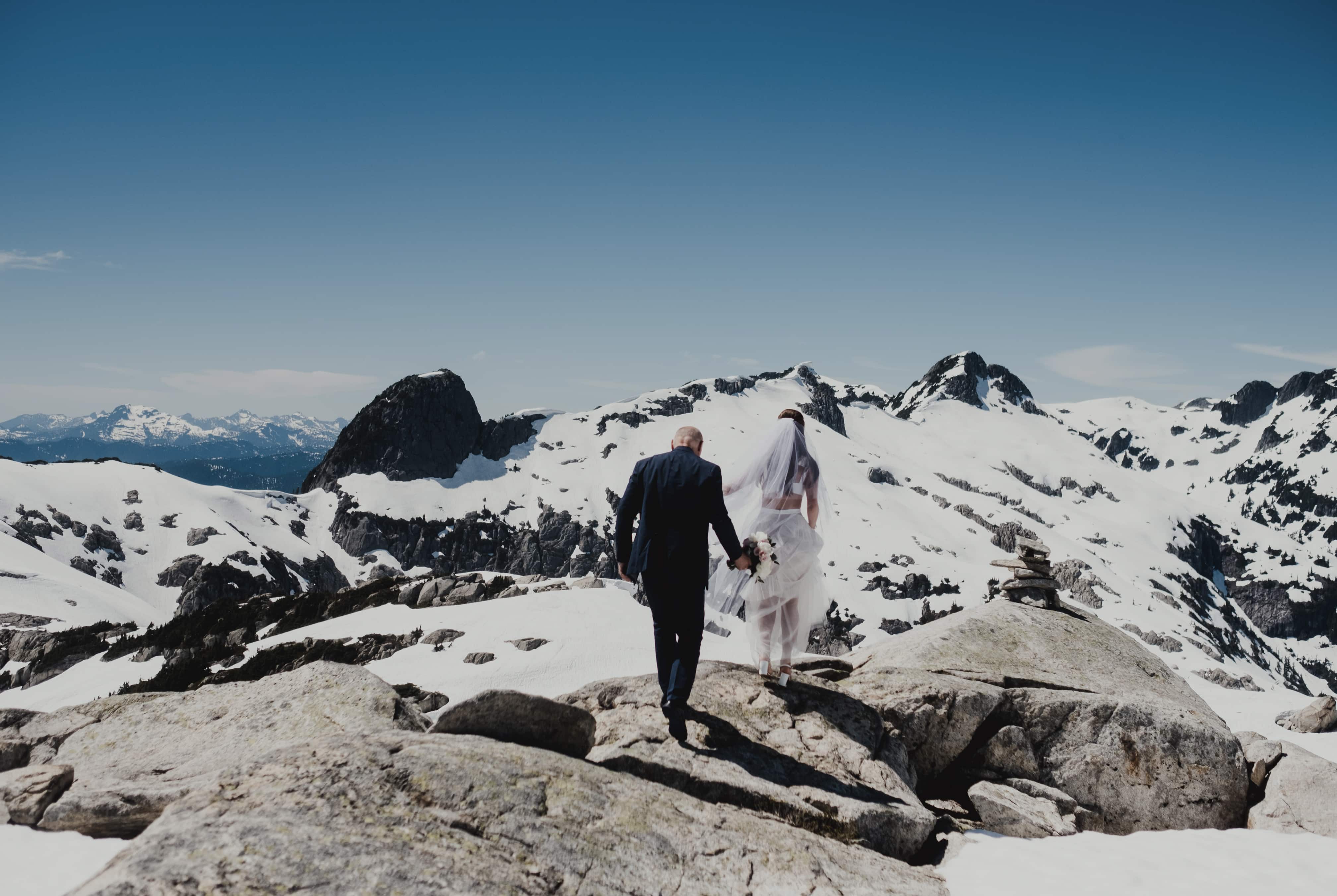 What do you miss most when you travel?

I wouldn't say I miss an item so much as the luxury of potable tap water.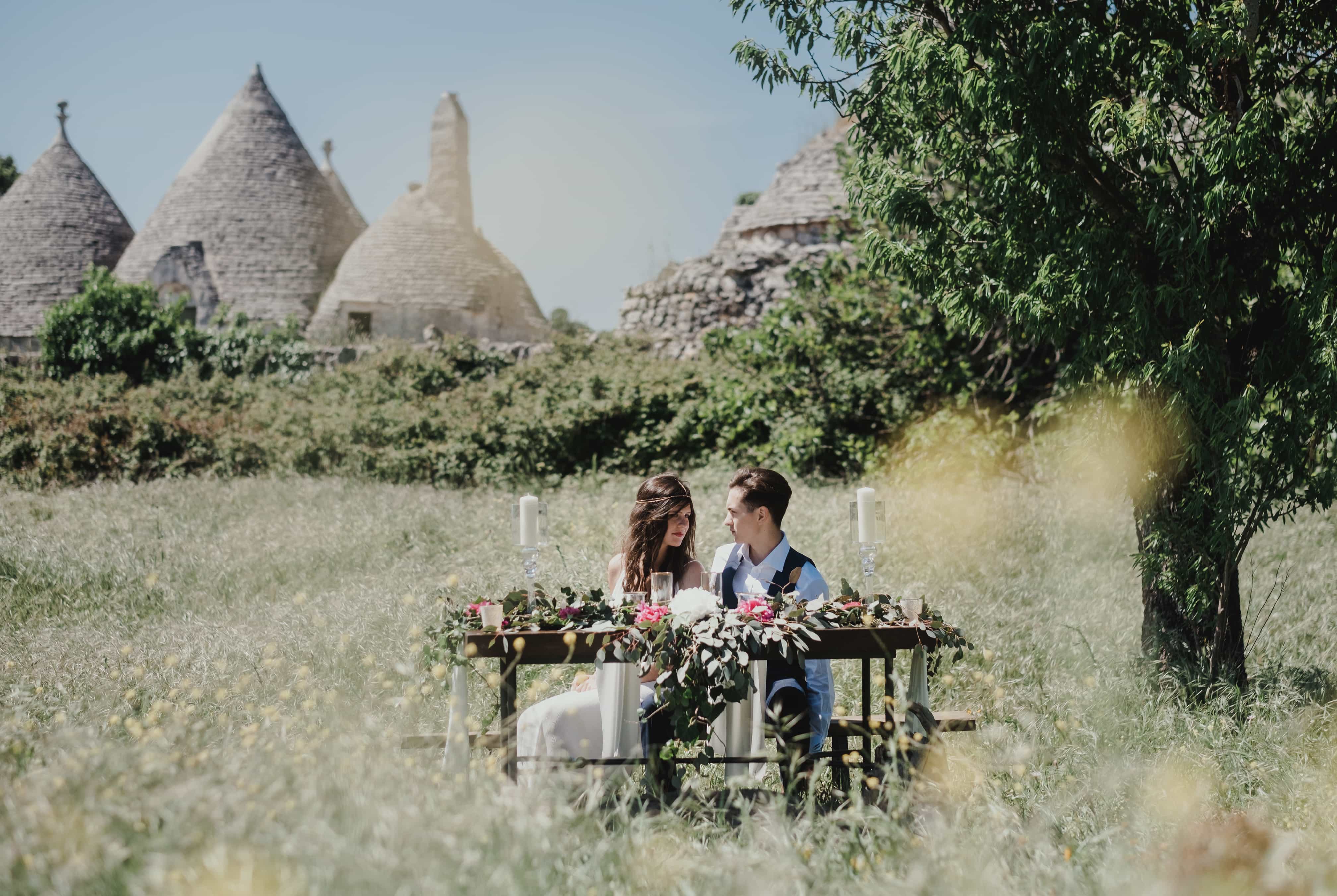 What's the weirdest thing you have seen while traveling?
The Modobag – A carry-on size piece of luggage that is battery powered and you can ride through the airport. I will never understand.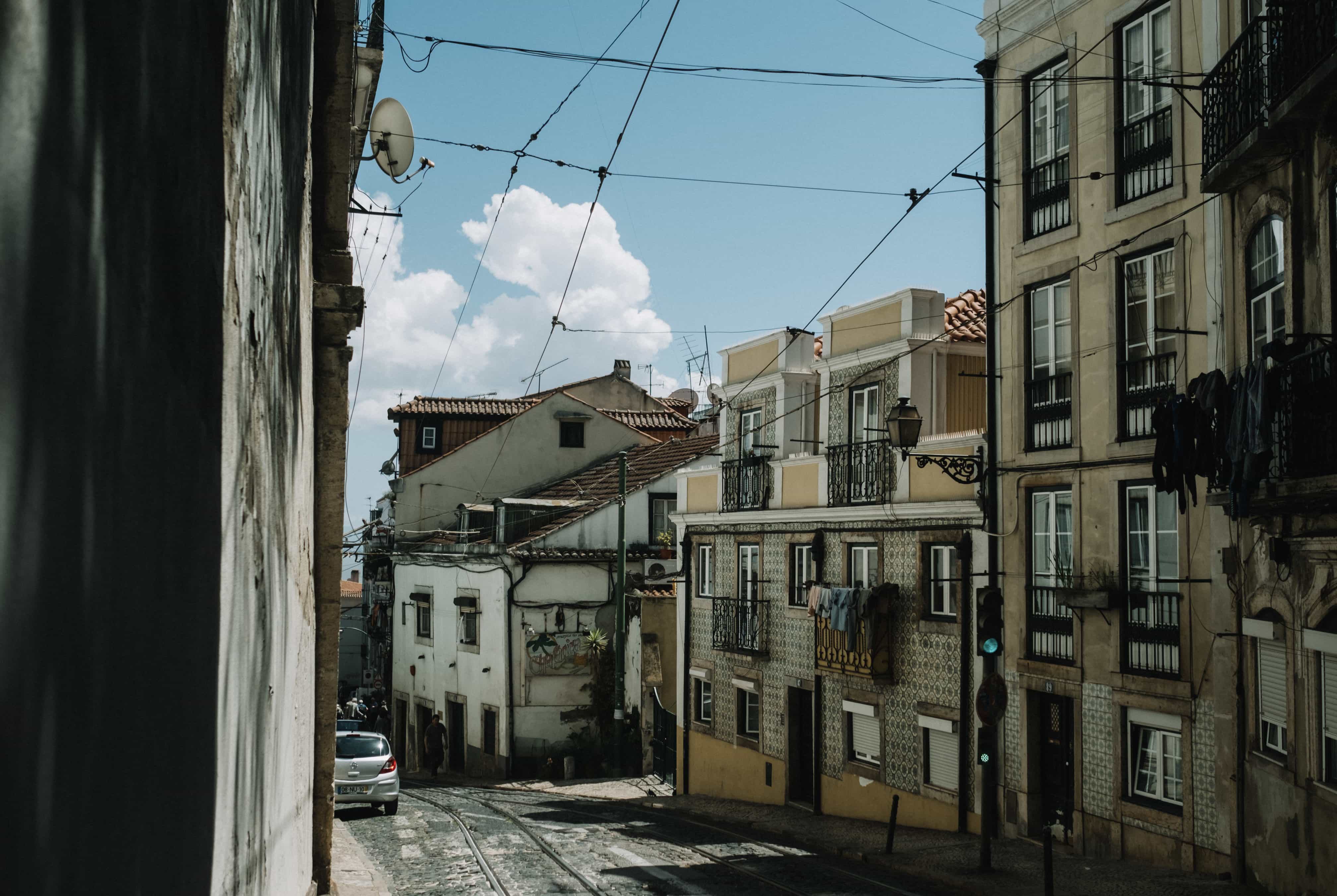 Any closing thoughts or advice?
As much as Steve and I love traveling together, we're often shooting in different cities or countries throughout the year, so a lot of my travel is solo. Traveling alone has lead to some of the best experiences and I've met some of my closest friends all over the world. I have a few friends who are weary of solo travel, but even when you start a trip by yourself, it doesn't take long before you find people you click with and share experiences with along the way. I've noticed a magnetic phenomenon when you have a bunch of solo female travellers in a hostel, it's a great way to make new friends. I try to keep my travel plans as loose as possible and leave room for spontaneous changes, or lengthier stays in the places I love.
You can find Tara's work on her website taralillyphotography.com.