Good Deals on Gear we Love
A good way to grow your collection of durable, functional, and quality travel and adventure gear without breaking the bank is to take advantage of sales.
This is why we are excited about partnering with Huckberry for today's post, which covers our favorite gear from their Cyber Monday sale. If you're not familiar, Huckberry is a company focused on highlighting innovative, unique gear to help folks get out and enjoy life.
By making the most of their Cyber Monday sale, you can load up on gear today for tomorrow's adventures. Keep in mind that what we've featured on this list is only a fraction of the gear that will be on sale. Huckberry will also be dropping different sales throughout the day, so make sure to keep checking in.
One final note—we've written detailed reviews of several of the products we're going to cover, so make sure to check them out if you want more information. With that said, here are some of our favorite items on sale.
Plus, Huckberry has a bunch of gift guides of their own. Some of our favorites include Big in Japan, The Indoorsman, and The Impossible to Shop For. Check it out →
1. Peak Design Everyday Backpack 20L (V2)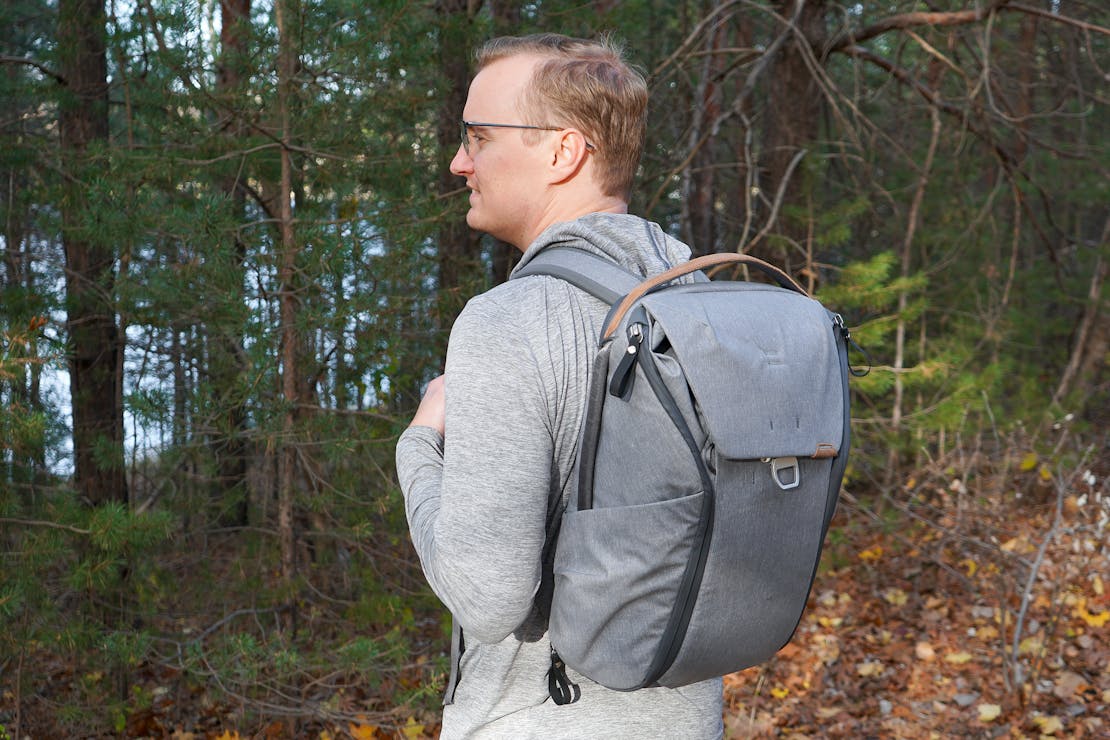 We're digging all of the small, thoughtful design details that have gone into the Peak Design Everyday Backpack 20L. It's a joy to use with great functionality, particularly if you're a photographer (but also if you're a person who enjoys sleek, functional bags). Peak Design's signature FlexFold dividers give you the ability to customize the interior organization. And, with the numerous access points and MagLatch design on the front flap, you're always only seconds away from getting to your stuff. As a bonus, Peak Design cares a lot about sustainability. They were a cofounder of Climate Neutral, a non-profit that helps businesses reduce their carbon footprint, and the fabric on the exterior of the Everyday Backpack has been made from 100% recycled materials.
See Details & Buying Options
2. Mystery Ranch Urban Assault 24 (UA24)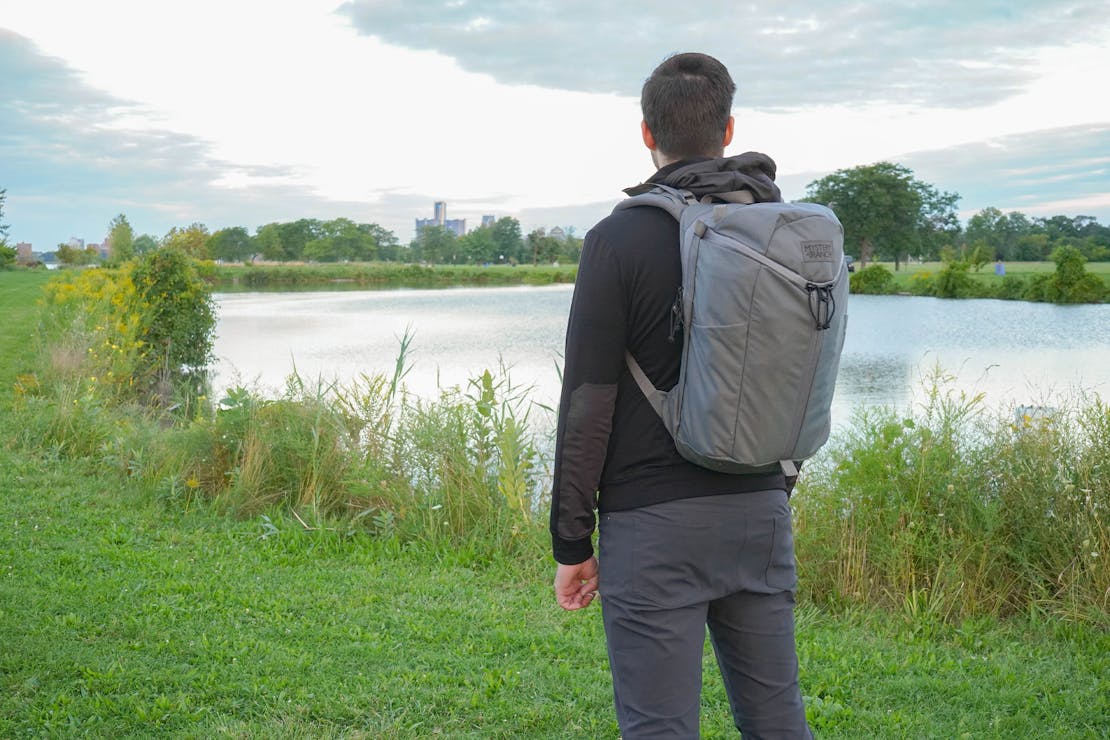 Our favorite thing about the Mystery Ranch UA24 is its comfortable harness system—it's highly adjustable, features thick, dense foam, and mesh for breathability. You'll be good to go on those long travel days or all-day adventures. We're also digging the unique 3-ZIP opening, which gives you quick access to the inside of the pack—just grab the lid and pull it open. Overall it's a solid pack, especially if you prioritize carry comfort, organization, and durability (and don't mind its tactical aesthetic).
See Full Review & Buying Options
3. Lems Mesa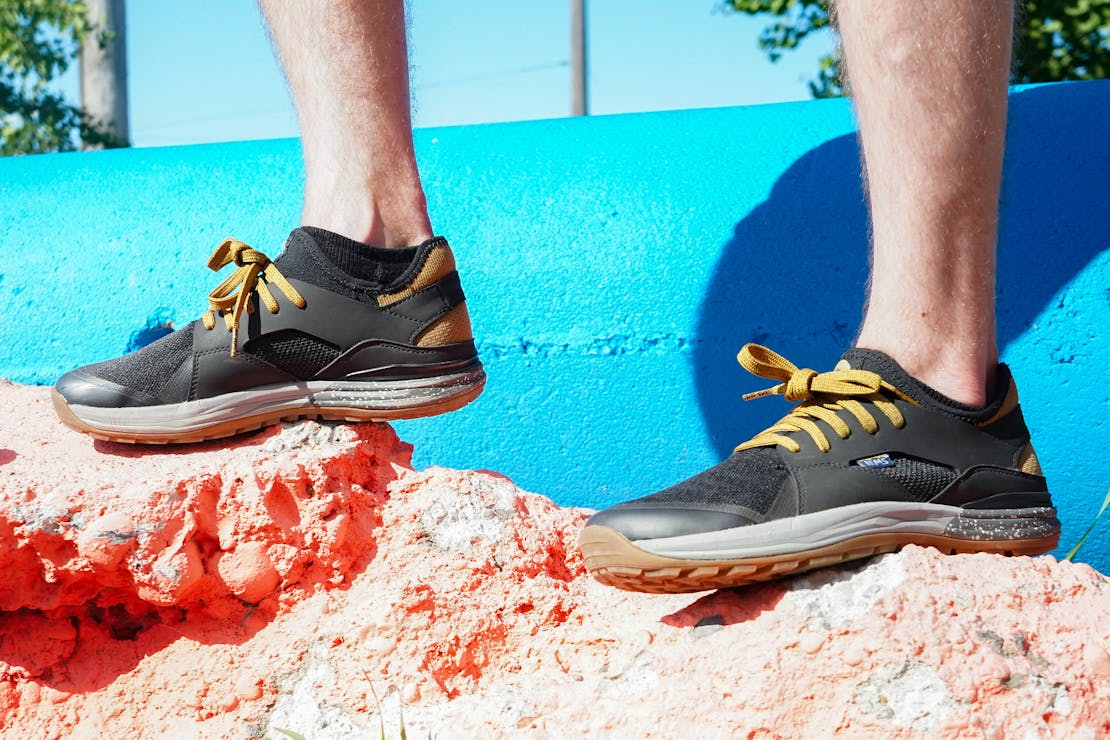 If you're in need of some versatile footwear then the Lems Mesa may be exactly what you're looking for. They'll work for nearly every occasion—navigating the cobblestone streets of a city, training for a 10K, ascending a mountain peak, looping around the neighborhood, and whatever else you may have in mind (except business meetings and/or frolicking through the snow). That's because they're lightweight, breathable, and comfortable with a textured rubber outsole that'll grip most surfaces. Their athletic aesthetic won't be everyone's cup of tea, but overall they are excellent shoes for daily use and travel alike.
See Full Review & Buying Options
4. Whiskey Peaks Mountain Decanter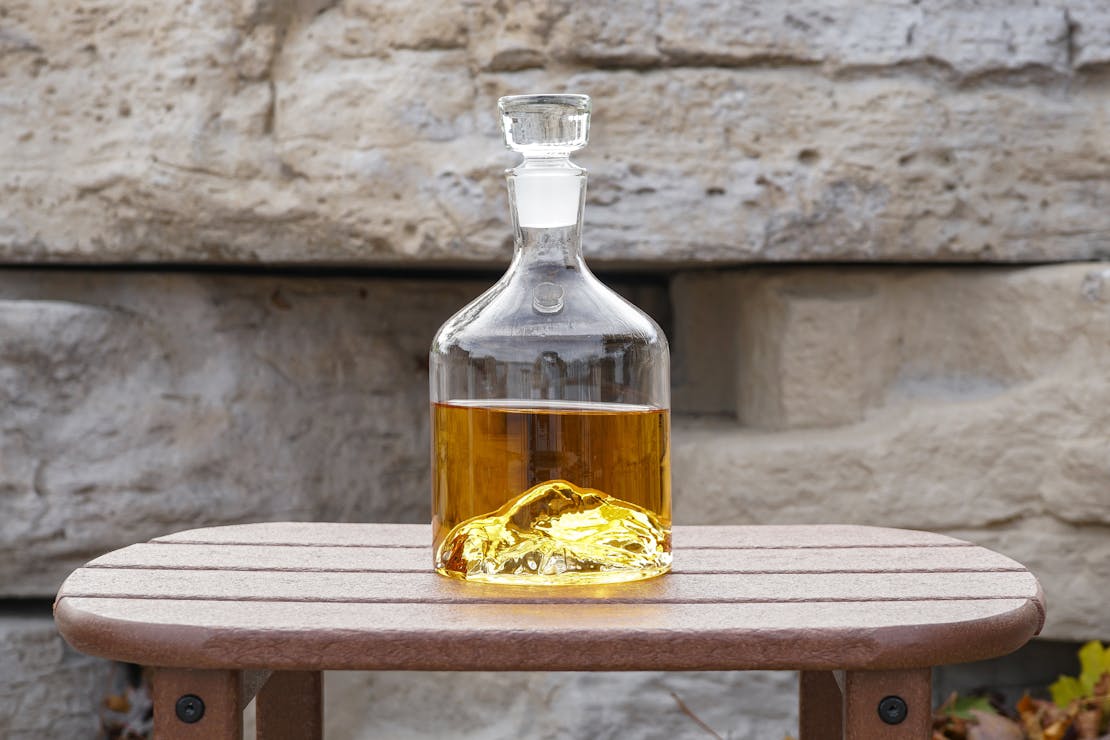 You know what they say, "class up your whiskey, class up your life." Not really, but this whiskey decanter will certainly make you feel classy (and like a badass). Made from premium, lead-free glass, the decanter features a beautiful impression of a mountain that differs slightly from product to product due to its hand-blown nature. Pair it with the Whiskey Peaks Rocks Glasses and make every happy hour a memorable one.
See Details & Buying Options
5. WANDRD DUO Daypack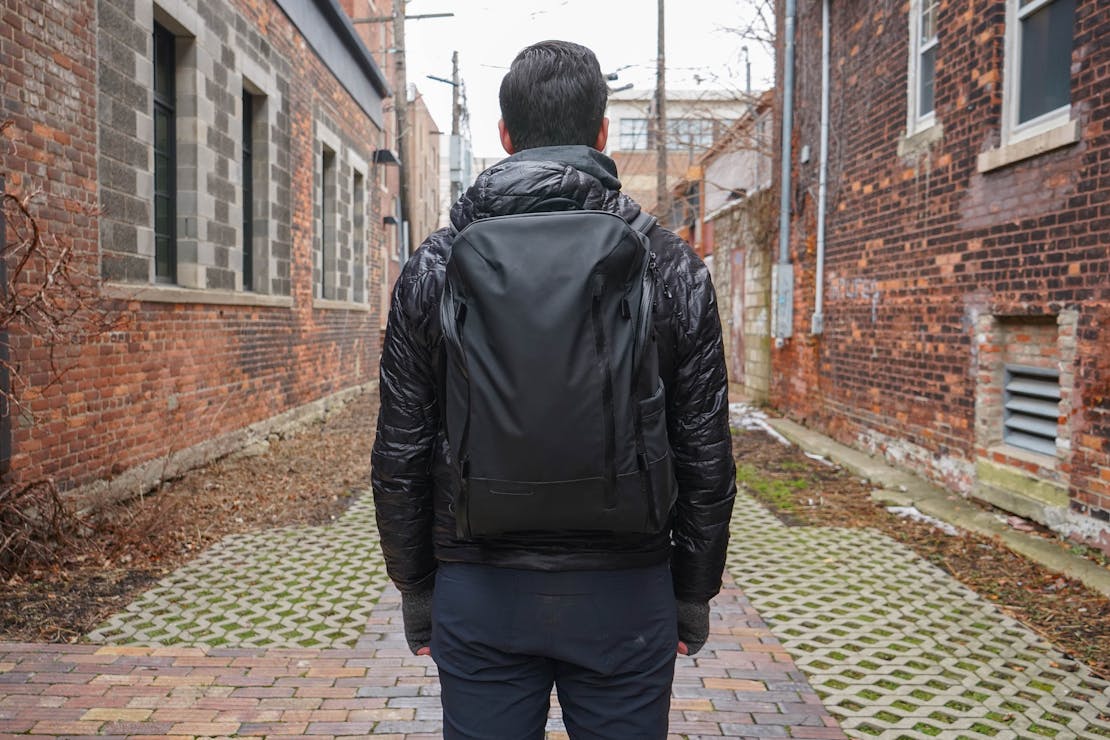 With a thoughtful design and innovative features, the WANDRD Duo Daypack is a great option as a camera bag and a daily driver. There are multiple access points (although the stiff zippers leave a lot to be desired) and the interior organization works well for a basic camera setup. That said, it's not very customizable, so we recommend reading our full review to double-check if it will work with your camera and equipment. One of our favorite things about this bag is its durable and highly water-resistant materials. Throughout testing, we've had no issues taking the WANDRD Duo Daypack through rain, snow, and mud. And it's super easy to wash off and wipe clean.
See Full Review & Buying Options
6. Bellroy Hide & Seek RFID Wallet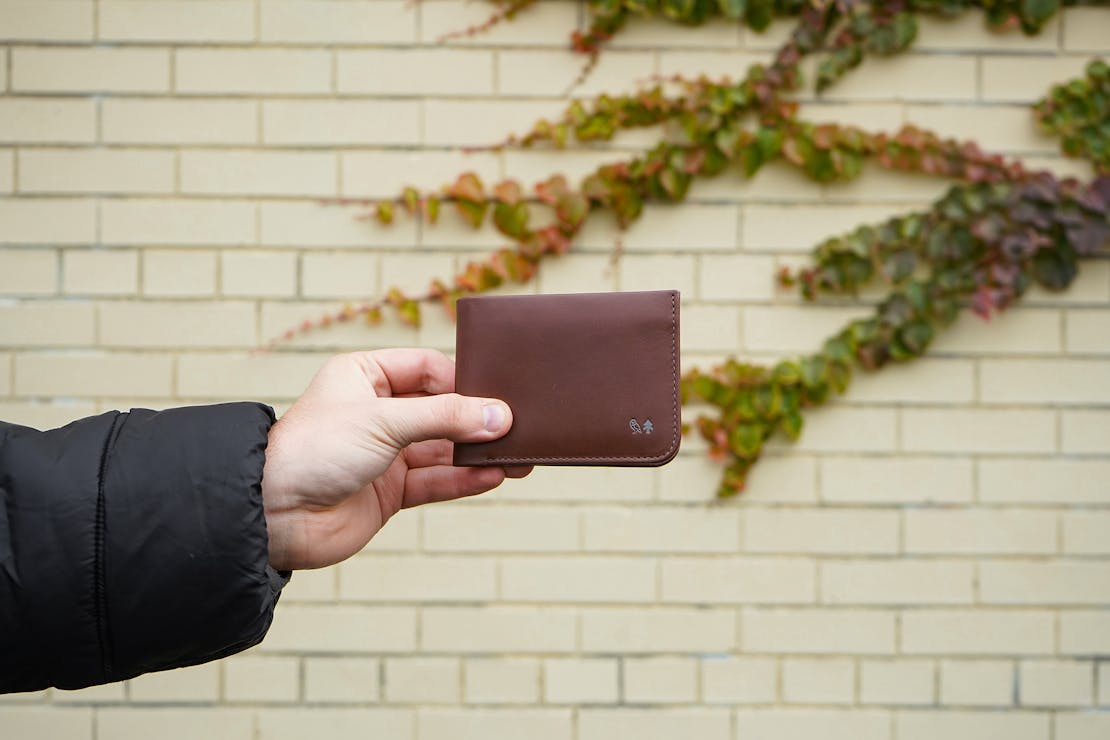 The Bellroy Hide & Seek RFID Wallet looks like your traditional leather bi-fold wallet, but it has a ton of features hidden inside. Namely its thorough organization, including the hidden cash and coin pockets. As its name suggests, it's also RFID-blocking, which may give you peace-of-mind while traveling.
See Full Review & Buying Options
7. TRX Minimal Fit System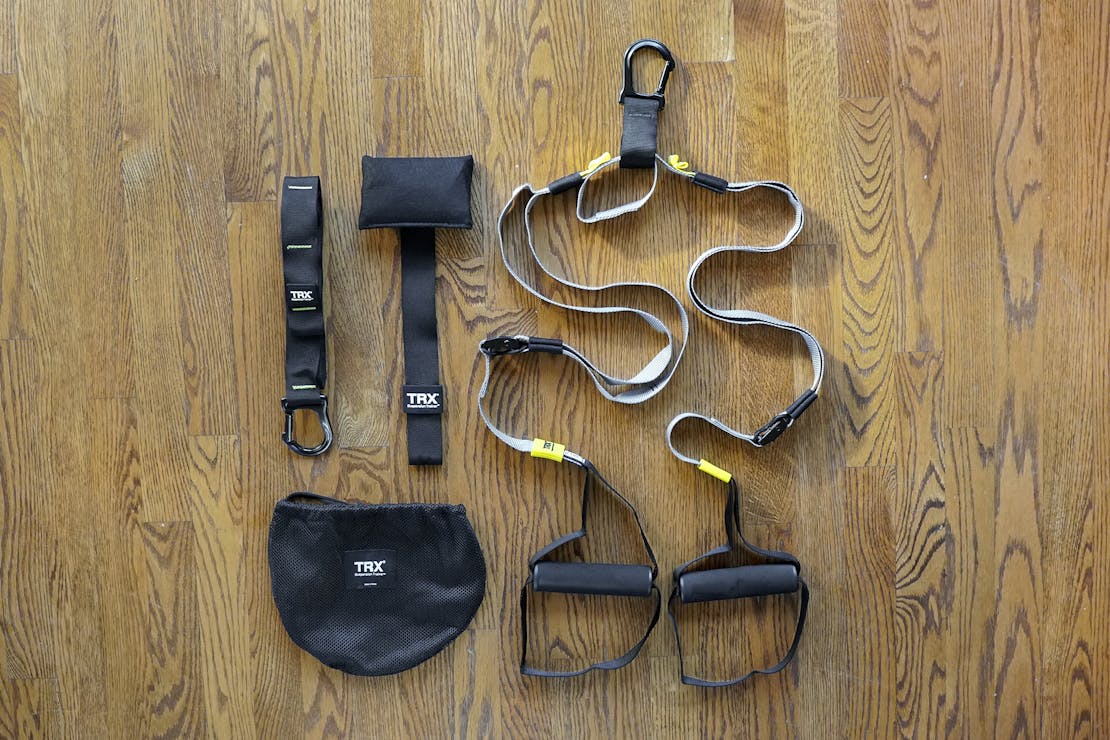 If staying fit on the road (or from the comfort of your own home) is important to you then you'll appreciate the TRX Minimal Fit System. It packs down to a relatively small and lightweight package, allowing you to toss it in your bag (or closet) without taking up too much space. It can be set up anywhere with a door that fully closes or a sturdy overhead object (say a tree), allowing you to do hundreds of full-body exercises. It's also better than simply using your body weight because it allows you to do "pulling" exercises as opposed to mostly "pushing" ones. We reviewed their earlier iteration in 2017—the Go Suspension Training Kit—and still dig it.
See Details & Buying Options
8. Aer Duffel Pack 2
It's no secret that we're big fans of Aer (nearly all the Aer gear we test scores quite high on our rating system), so whenever we see Aer gear on sale, we have to check it out (it's one of our life mottos…). The Aer Duffel Pack has been designed for urban commuters who hit the gym before or after work. This specificity makes it really good at what it does. It has multiple compartments to keep your sweaty workout equipment separate from your work gear, plus it has a ventilated shoe compartment, an expandable water bottle pocket, and a quick-access top pocket for the small essentials.
See Details & Buying Options
9. Turkish Towels Striped Beach Towel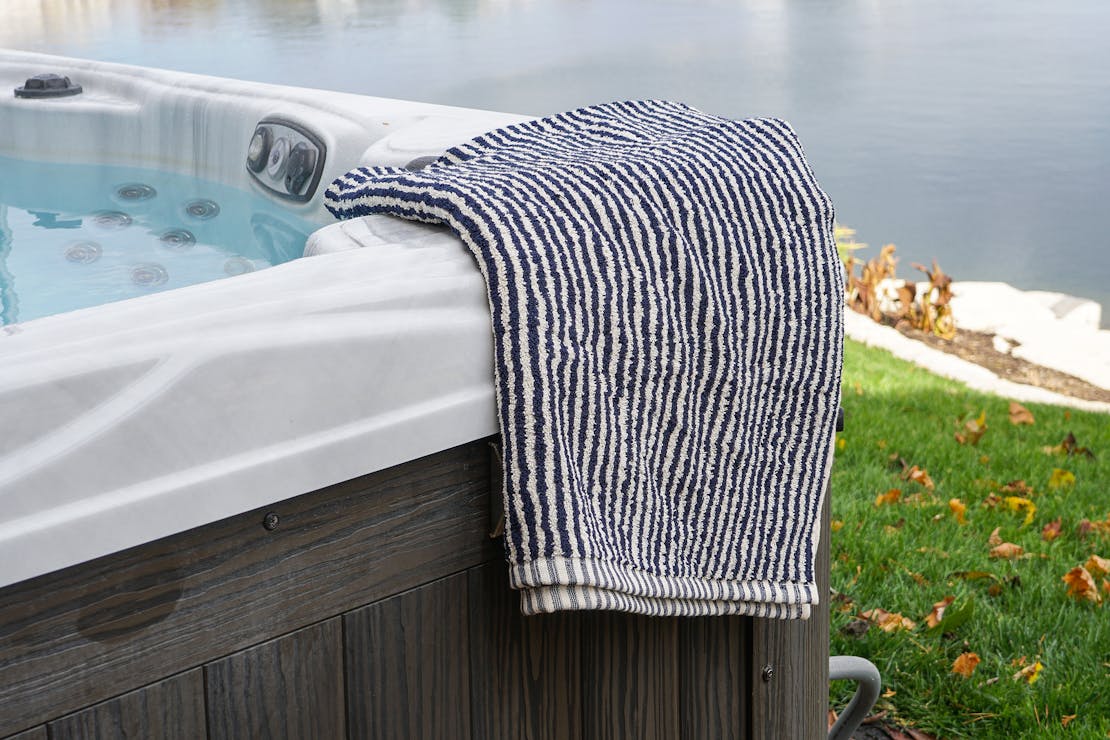 This towel isn't ideal for one-bag travel (it's simply too big), but it's great to bring along to beach trips or other water adventures. Made from 100% Turkish cotton, this towel is superabsorbent and dries quickly compared to more traditional cotton towels. (We're not going to get into the why here, but it has to do with Turkish cotton's extra-long, thin fibers.) It's also lightweight, soft, and the ideal size for laying out on the sand.
See Details & Buying Options
10. Jaybird Vista Wireless Bluetooth Earbuds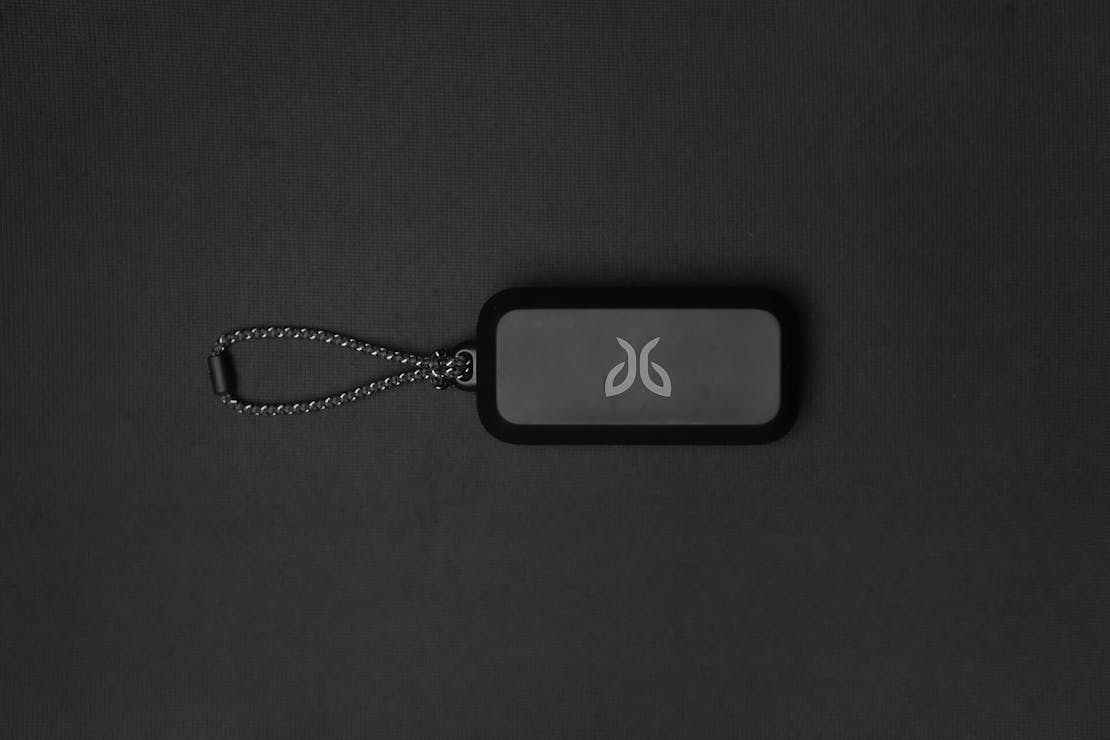 Designed for active adventurers, the Jaybird Vista wireless headphones are waterproof, durable, and lock tightly into your ear. They're also just solid headphones with great sound quality and a long battery life (approximately 16 hours when both in use). They also have built-in tracking capabilities, so you don't have to worry about losing them to the same place lost socks go.
See Details & Buying Options
11. Flint and Tinder 365 Pant – Tapered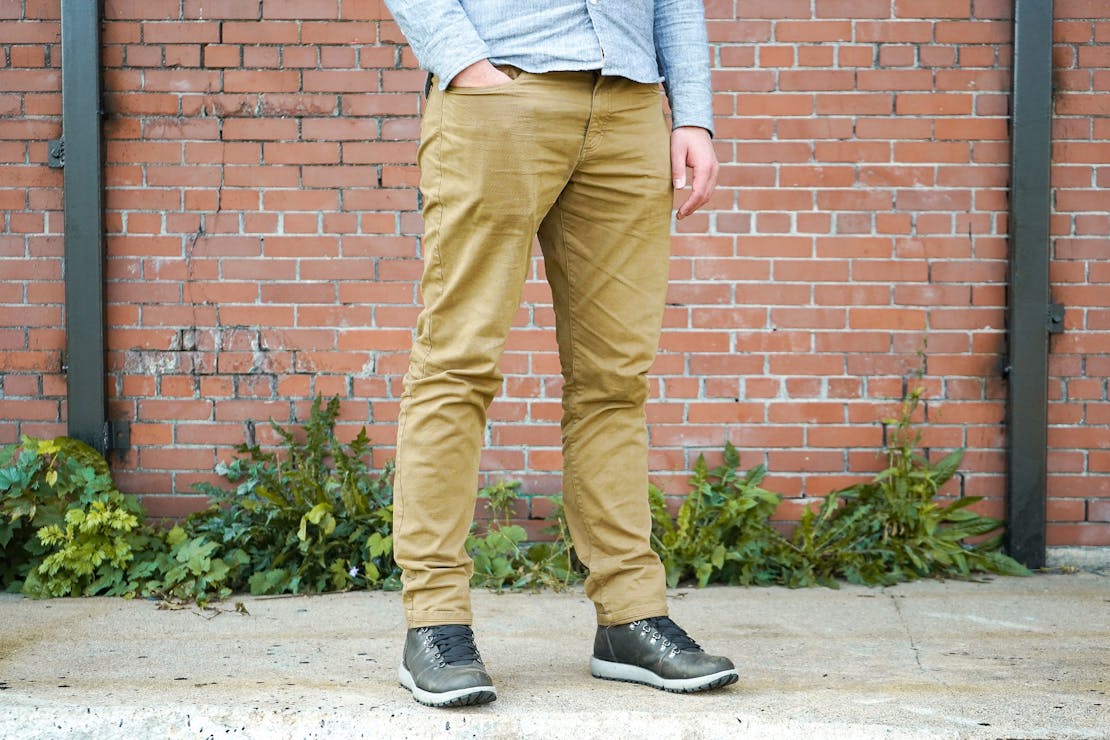 The Flint and Tinder 365 Day Pants look far too polished to be as comfortable as they are. But they are seriously comfortable with great stretch and soft fabric. Combine that with durability and these pants live up to their name—you can wear them all year long. It's no wonder that they've been a Huckberry bestseller for going on three years. They're available in three cuts— straight, tapered, and slim—but only the straight fit will be on sale.
See Details & Buying Options
12. Huckberry Gift Card
Cleary, Huckberry offers a range of functional, durable, or straight-up fun gear for urban adventurers, outdoor enthusiasts, and the folks who are a little bit of both. This is why we think a Huckberry Gift Card will make a great gift for almost anyone on your list. (P.S. All the gear we've listed above also make for great gifts!).
See Details & Buying Options
Shop Now, Play Later
There you have it, folks—some of our favorite Huckberry gear that'll be on sale on Cyber Monday. A big thank you to Huckberry for sponsoring today's post and providing great deals on gear that will make your adventures that much better. Don't forget to check out our full reviews on some of the items listed above and to browse Huckberry's site throughout Cyber Monday to see all the deals they'll have going on throughout the day.