You probably don't even think about it until you get to the pop-up screen on the travel website. Do you want to buy insurance? It's tempting to skip it when you're already shelling out thousands of dollars for a bucket-list trip, as well as all the gear you need to pack in your travel backpack, but how would you feel if something happened to derail your plans? If a cancellation or an interruption would mean your once-in-a-lifetime trip turns into a not-in-this-lifetime loss, you may want to consider a backup plan.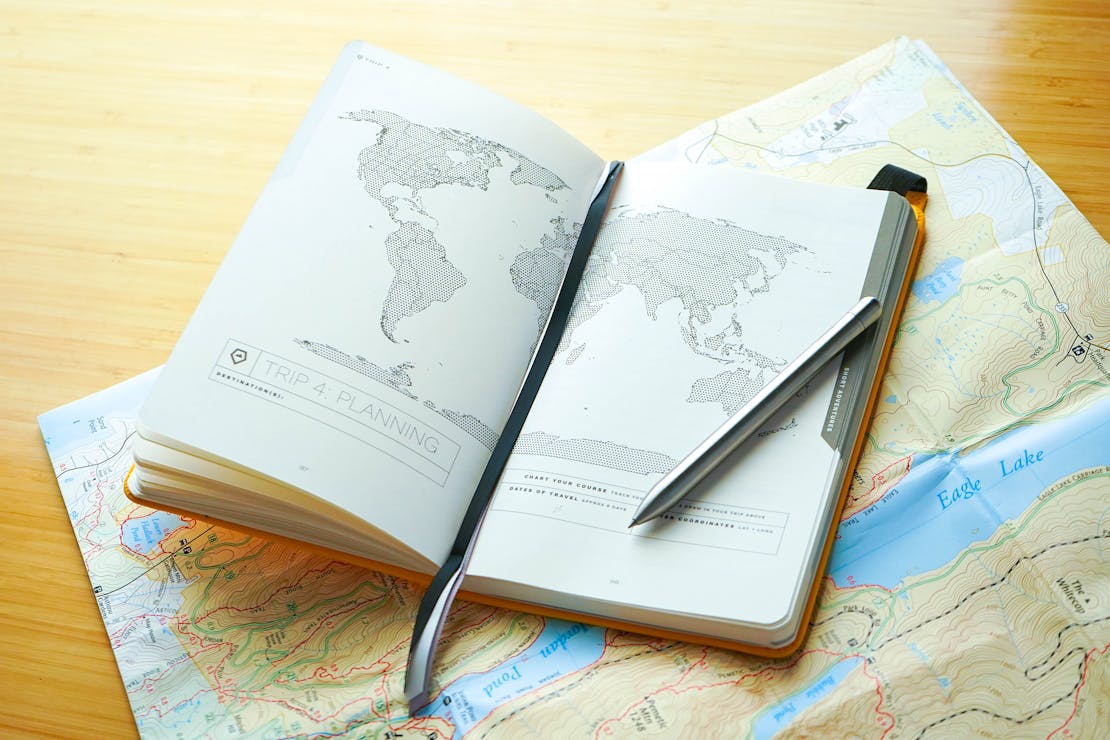 What is travel insurance and why do you need it? There are so many options to choose from and decisions to make when considering how to find the best travel insurance. Do you need to cancel for any reason, or do you just want to be sure you won't go bankrupt if you have to be airlifted from the Alps? Will the insurance even cover your skiing or skydiving adventures? Maybe you simply want to be sure of making it to the next island if plane delays make you miss the boat, or you want reassurance that you'll be compensated for your baggage if you have to gate-check your carry on luggage and it ends up in no-man's-land for six months. Whatever the reason, there's a travel insurance policy for you, and we're here to wade through the weeds to help you figure out the best travel insurance to suit your needs.
What is travel insurance?
Let's start with the basics. You probably have health and auto insurance already, and you may even have life insurance, but what is travel insurance? In short, it's a policy to protect you from the financial losses that could hit you due to unexpected issues, either before, during, or after your trip—and in some cases, all three. The best travel insurance falls under two major umbrellas: trip cancellation—which may include trip interruption—and travel medical insurance.
Trip cancellation is closer to what you may think of when you think of trip insurance, protecting you if you need to cancel your trip for a valid reason before you leave or if you need to come home early due to covered emergencies. It may provide some medical coverage if you have an emergency abroad, but not a ton. However, other components of the policies may insure your baggage against loss or damage, so you can rebuild your wardrobe if it seemingly ends up in the Bermuda Triangle.

Travel medical insurance is more akin to the health insurance you may have at home. While your everyday policy probably won't cover your costs around the world, international travel insurance could cover your medical expenses if you were to get sick or injured on your trip, especially if you're traveling to another country. It could also cover emergency medical evacuation and repatriation of your remains—which is a kinder way of saying they would get you home if you were to pass away during your trip, or get you home after you've been medically stabilized so you can receive continued care there. It may also cover accidental death or dismemberment. Gruesome to think about, sure, but we're planning for the worst-case scenario here.
While a trip cancellation policy will probably cover some medical issues, travel medical insurance may provide better coverage for medical reasons. Instead of limiting your coverage to major emergencies, this may protect you in the case of an ear or sinus infection, the flu, or other mild illnesses that you may try to power through if you had to pay out of pocket. If you're planning to travel as a digital nomad long-term to other countries, this may be the best travel insurance for you.
Of course, benefits will vary depending on the policy you purchase, so it's best to put the same amount of effort into your research as you do shopping for a new travel daypack or sling.
Do I need travel insurance?
Now that you know what travel insurance is, the next logical question is, do you need trip insurance? Unlike car insurance and, in some places, health insurance, no one will force you to insure your next vacation, so it's tempting to think of it as an unnecessary expense and save the money you would have spent for an extra excursion.

However, if you're traveling away from home, especially to another country, you may find that medical care may cost more. Many citizens in other countries pay for their healthcare out of their taxes, which means you may not be covered if you break a leg after tripping over a cobblestone in Venice. And if you need evacuation after slipping and falling off a mountain pass, whether you're exploring at home or abroad, it could cost even more.
Depending on your policy, the travel medical insurance company may also make the arrangements for evacuation, so you only have to worry about your recovery, not how to get out of the sticky situation you find yourself in.
But wouldn't your domestic health insurance or the insurance you get through a travel credit card take care of all of that, you might ask? Maybe, maybe not. It's essential to check all of your coverage before you leave on your next trip to make sure that you're adequately covered. There's a chance that the coverage you get in your home country won't cover you abroad, and while travel credit cards may provide decent protection, it may not be enough for an expensive medical situation.

Since you can't plan for the unexpected, there are two questions that you need to ask yourself when considering trip insurance or international travel insurance: Can you (or do you want to) cover the money you'll lose on deposits and money already spent on your trip if you need to cancel at the last minute or come home early, and can you cover the expense if you or a travel companion has to be flown home for emergency or medical reasons? Unless you're Bill Gates, the answer is probably not. And he's a smart guy, so he probably gets the best international travel insurance that money can buy, too!
What does travel insurance cover?
The best travel insurance will cover a wide range of issues and problems, from trip cancellation and interruption to accidental death and dismemberment. If you're wondering what is travel insurance and you're taking the time to read this post, we probably don't have to remind you, but you should definitely read the policy and its exclusions before purchasing trip insurance. There will always be something that the policy doesn't cover, whether it's a pre-existing medical condition, travel to certain countries dealing with political or civil unrest, or high-risk activities like skydiving or bungee jumping.

In general, travel insurance will cover trip cancellation and interruption in circumstances like an unforeseen illness or injury, weather-related issues, or whatever you need if you've paid for CFAR— cancel for any reason—insurance, which tends to cost more. That means you could get reimbursement for prepaid portions of your trip if they were non-refundable. Many of the best travel insurance plans will also let you upgrade to cancel for any reason coverage if you change your mind in advance of your trip, but again, it will likely cost a premium to do so.
It may also cover the remaining cost of your trip if you have to return home from your trip early, whether a close relative has died or there's been an emergency at your home, like a fire or flood.
Emergency medical coverage is designed to protect you from medical expenses while traveling, such as needing to be hospitalized, have emergency surgery, or get emergency transportation. If you were to become sick or get injured, international travel insurance will pay for the expenses, which could include a transfer to a nearby medical facility for treatment before you return home.
While you may prefer one-bag travel, there are some times you have to check a bag. Personal belongings coverage will reimburse you for lost, stolen, or damaged belongings and luggage, as well as anything you need to shell out to deal with baggage delays. Some policies will pay you for the expenses that arise if you need to buy a weeklong wardrobe for your vacation. You may, however, have to collect the payment from your travel provider if they were responsible for losing your luggage.
And finally, accidental death and dismemberment coverage will pay your beneficiaries in the unlikely event of your untimely death while you're on vacation. Think of it as akin to life insurance but for a trip.

Covered reasons for canceling your trip or coming home early vary by the insurance company and plan. However, they generally could include injury or illness of you, a travel companion, and family member; a natural disaster like a hurricane striking the area; bankruptcy of your travel company; mandatory evacuation of your destination; burglary or damage to your home; a required court appearance like jury duty or military redeployment; being a victim of a felonious assault or getting injured in a traffic accident before the trip; the theft of your passport or visa before leaving for your trip; the extension of the school year; a legal separation or divorce; or issues like the illness or death of a host family or friends where you planned to stay.
The best travel insurance policy will cover only what you need at what you feel is a reasonable price. Before purchasing, you should be sure to read it carefully to find out what issues it does and does not apply to. A licensed international travel insurance agent can also help you compare plans to find what's right for you. If you've read this far, you can also read the fine print of your policy—and you should. If you don't plan to, you may be better off saving your money and skipping the insurance because it might not protect you in the ways you think it will.
What travel insurance do I need?
What is the best travel insurance for you depends on what you need to be covered. Do you primarily need to recover costs you've already paid for a trip you now can't go on? Then you probably need trip cancellation coverage, which will cover non-refundable travel expenses for airfare, cruise ship, train, hotel, tours, and more.
If you're concerned that you may have to cut your trip short, look for trip interruption coverage, and if you're traveling internationally and want to be sure your healthcare expenses are covered, look for medical expenditure and emergency evacuation benefits. Your personal health insurance will likely cover you in your home country, so you can probably skip that benefit if you're only planning to head to another state, province, or town.

You may also need more specialized coverage for vacations that include a cruise or more adventurous activity, like mountain climbing, scuba diving, or skydiving. That type of coverage may cost more, but it will be money well spent if you need to make a claim.
After you determine your coverage needs, you can begin comparing policies to see which one will give you the coverage that you need. The amount you get reimbursed is typically limited, even in the best travel insurance policies. For example, a medical policy could pay up to $100,000 in emergency medical coverage and up to $1,500 in personal belongings coverage, so keep that in mind before you start shopping at Gucci to replace your lost wardrobe.
If you're not sure what kind of travel insurance you need, talk to an international travel insurance agent or broker to compare the costs and benefits of different policies, or head to an aggregator website to do your own research. When you share your plans and the type of coverage you're looking for, they can help you determine what policy is the best travel insurance for you. Getting quotes from multiple providers is your best bet, but keep in mind that you get what you pay for, so the cheapest plan may not be the best value if it has very low coverage limits or very high deductibles.
How to get travel insurance
You can get travel insurance from a variety of sources, whether it's your travel agent, a travel company or website, an airline, a cruise company, or a credit card. You can also get travel insurance on your own from a reputable company.

Travel companies will often offer trip protection or travel insurance right before you're about to click "buy," for example, when you're booking a hotel or flight, or you can also start looking for add-on insurance after you book a trip.
It's best to get travel insurance after making your first payment, but well before you could potentially need to take advantage of your coverage. If you're booking a last-minute trip, be sure to check the news and weather before buying travel insurance because anything you see will likely not be included in your policy. That means that named hurricanes, potential transportation strikes, and other already-known threats to your destination will probably cost you out of pocket.
Be prepared to pay anywhere from 4-10% of the total cost of the trip you want to insure and realize that if you want to be able to cancel for any reason and get your money back, you're going to pay more. Trust us, having realistic expectations of what coverage you're purchasing and what it's going to cost you will make you happier in the long run.
Where to buy travel insurance?
There are plenty of places to buy trip insurance and international travel insurance. To begin with, if you're using a travel agent or booking your trip through a travel company like Delta Vacations or Disney, they will likely offer you the chance to insure your trip before completing your reservation.

Many credit card companies, especially those offering travel credit cards like Chase and American Express, provide built-in trip insurance when you pay for your travel using the card. That's the key—your credit card company will only insure travel paid for with the card, so be sure you remember to enter the correct credit card number when you're booking if you plan to reap those benefits. They offer the best travel insurance protection for trip delays or interruptions, as well as personal belongings. Few credit card companies will cover much, if any, medical services, so you may want to look for additional coverage if you want that type of policy.
The best travel insurance agencies may offer coverage from many different companies and will work with you to find the best coverage for your needs. You won't have to worry about getting the best cruise insurance or the best insurance for international travel. All you have to do is tell them where and when you're going, and they'll find the best fit for you.
If you prefer to do your own research online, check out aggregator sites like InsureMyTrip.com or Squaremouth. After filling out a short survey about yourself and your trip, you can compare the coverage and prices from different companies' policies in one place instead of having a dozen tabs open on your browser. Some sites even have places where travelers can leave reviews so you can check out real-world experiences before you commit to a plan. There is no charge to use one of these sites; instead, they receive a commission when you buy a policy.

Of course, you can always check out international travel insurance sites on your own, either asking for a quote online or calling customer service. And if you need some recommendations to get started, keep reading!
Best travel insurance
So, what is the best travel insurance for your next trip? We've rounded up a few travel insurance companies to get you started.
If you're planning to travel the world long-term as a digital nomad or in retirement, this might be the best international travel insurance for you. You can get coverage in multiple countries with one policy, and for every three months abroad, you'll have coverage during brief visits back home. That equates to 30 days back home every three months in most countries and 15 days in the U.S. Two children under 10 years old are included free of charge (one per adult), so if you unschool and want to show your kids the world instead of the inside of a school building, this might be for you. SafetyWing includes accident and illness coverage, as well as protection for travel delays, lost checked luggage, natural disasters, and personal liability.
If you're an adventurous traveler, World Nomads may have you covered. They provide travel insurance for adventure activities, issues with your luggage and gear, the costs you incur for delayed trips, and expenses due to lost bags. You can also get international medical coverage for reasons that include COVID-19, pregnancy, accidents, and death, plus hospitalization, doctor visits, medicine, and the expense of getting you home if medically necessary.

If you're looking for a company to assist with travel and legal issues, as well as provide concierge services when you need them, Travelex offers assistance 24/7. Coverage includes trip cancellation and interruption, emergency medical and evacuation services, and more, and they claim to pay out up to five times faster than the industry average. You can choose from three levels of insurance: Select, Basic, and America, and they'll cover up to $50,000 for medical and the same for trip cancellation.
With 25 years of experience, this company has stood the test of time. Offering domestic and international policies, Travel Insured International has coverage that includes trip and flight cancellation, travel medical and evacuation, and baggage delays and loss. They have 30 covered reasons you can cancel your trip and still get all of your insured trip costs back, as well as Cancel for Any Reason policies.
Seven Corners Travel Insurance
If you want a higher coverage limit for an expensive trip, Seven Corners has a maximum coverage of up to $100,000 for trip cancellation and up to $500,000 for medical coverage. Policies will cover expenses relating to your trip, health, personal belongings, emergencies, and travel accidents. Plus, they offer 24/7 support, so you don't have to wait for the next business day to make a claim.
Berkshire Hathaway Travel Protection
This company provides both international and domestic coverage for common mishaps that travelers face, whether it's missing a flight, bad weather, losing your luggage, getting sick, or your trip getting canceled or delayed. Berkshire Hathaway Travel Protection coverage has fixed benefits and claims to have some of the fastest payments around, so you can be assured you'll get reimbursed.
You'll want to check out TravelSafe for some of the best travel insurance for unique situations, including plans for students, groups, and golfers, along with typical travel protection plans and options to book medical coverage only. They're a privately owned company that will reimburse you for lost belongings and the medical bills you rack up if you get sick overseas, so it's worth checking out.
Touting award-winning 24/7 assistance, Allianz Travel has a network of prescreened hospitals so you know exactly where you can seek care and have those expenses covered around the world. If you purchase a policy, you'll also get access to an app to help you make a claim and find help, and it covers a max of $75,000 for medical expenses and up to $200,000 for trip cancellation.

With all the reasons why and how you can get travel insurance, we hope you're feeling less overwhelmed now with all your options. There are plenty of reasons to seek out protection, and while we hope you never need to make a claim, now you know how to get some of your money back if the worst-case scenario does happen. Now, get back to planning your next trip!