Woolx Reaction Boxer Brief Review
Comfortable and durable, the Woolx Reaction Boxer Brief has become one of our go-to pairs of underwear during almost two years of testing.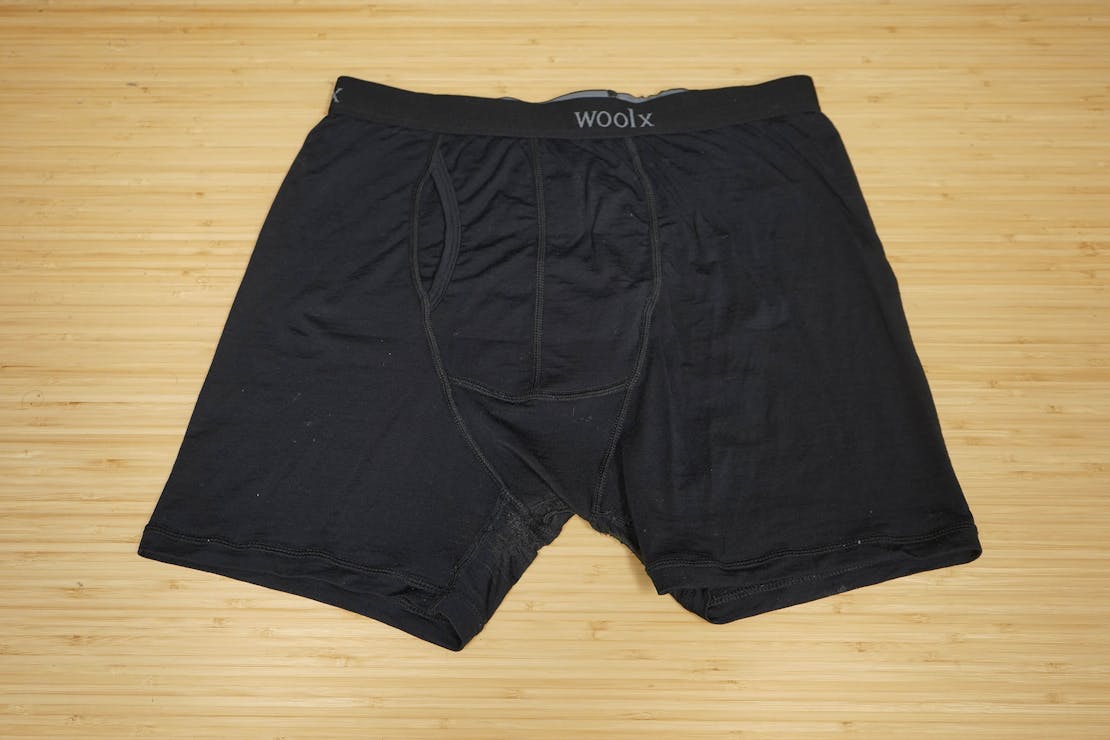 Our Verdict
Unlock the Pro Summary
Save time. Get access to brief summaries of our reviews so you can browse and make decisions more efficiently.
Pros
Soft, durable materials
Structured, comfortable fit (no bunching, not itchy)
Sweat-wicking, odor-resistant, and anti-microbial
Cons
A little pricey
Material is beginning to thin at the bottom (after nine months of use)
Also some pilling around inner-thigh area (after nine months of use)
Recent Pack Hacker Video
Technical Details
Weight (oz)

2.36 oz (66.9 g)

Size medium.

Notable Materials

Merino Wool, Nylon, Spandex

Manufacturing Country

China

Warranty Information
Full Review
There's lots of gear out there to hold all of your essentials, whether it be for extended travel or your daily haul. But what are the most essential types of gear? This answer might vary from person to person, but one we can all (hopefully) agree on, is underwear—that's where the Woolx Reaction Boxer Brief comes in.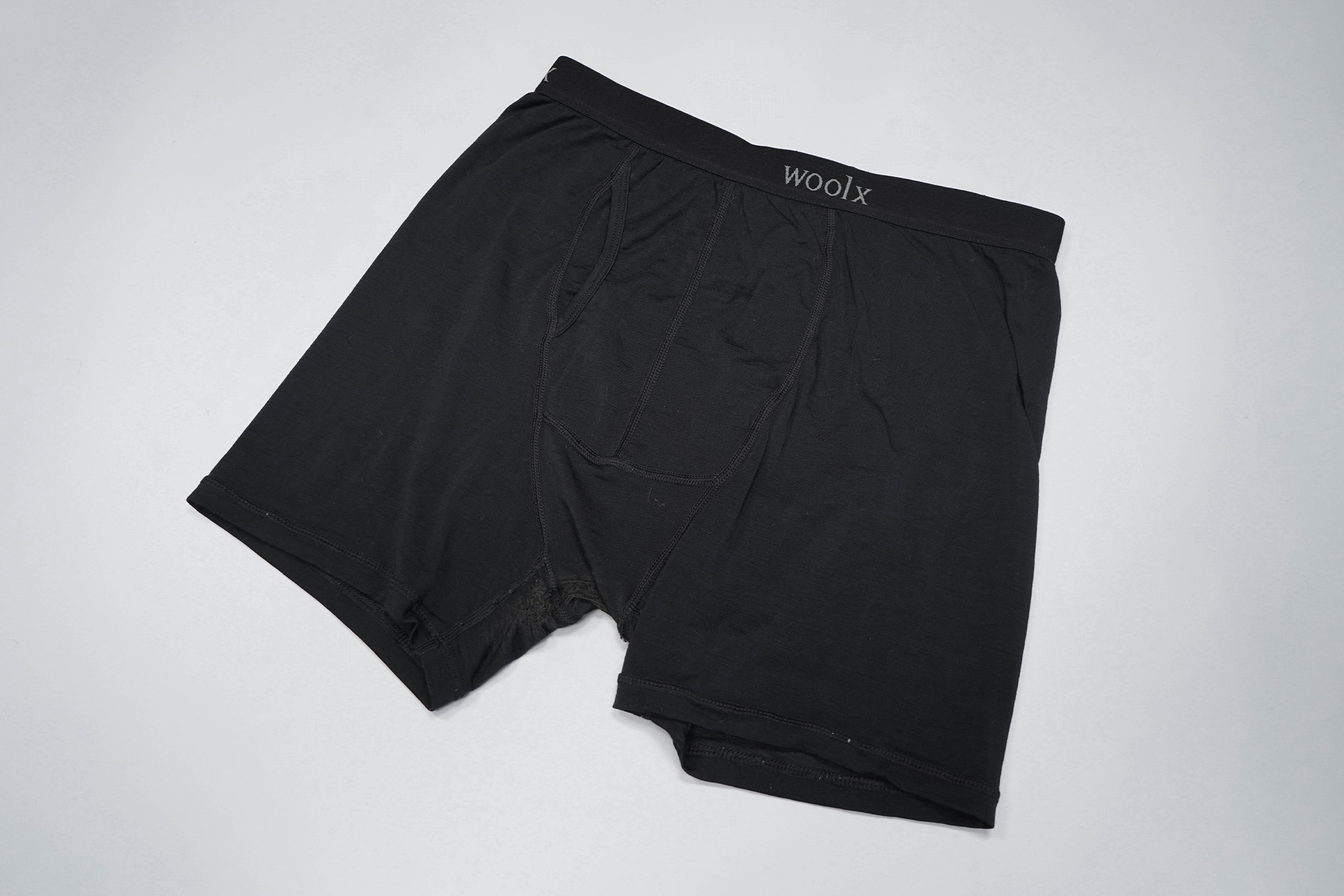 Like many products from Woolx, the Reaction Boxer Brief is made from the seemingly magical Merino wool, giving it all the qualities you want in a pair of underwear (which we'll go over in the next section).
We've put these boxers through some pretty rigorous testing—one-and-a-half years worth, to be exact. So let's talk about them.
Fit, Fabric, & Features
At the time of this review, the Woolx Reaction Boxer Brief is available in five different sizes and six different colorways—Denim Heather, Black, Seafoam, Brick, Graphite Heather, and Moss Heather. We've been testing the Black colorway ourselves, and have found them to be a sleek and simple option for an everyday brief. But if you wake up one morning and are feeling something more vibrant, the Seafoam colorway, in particular, is nice and bright.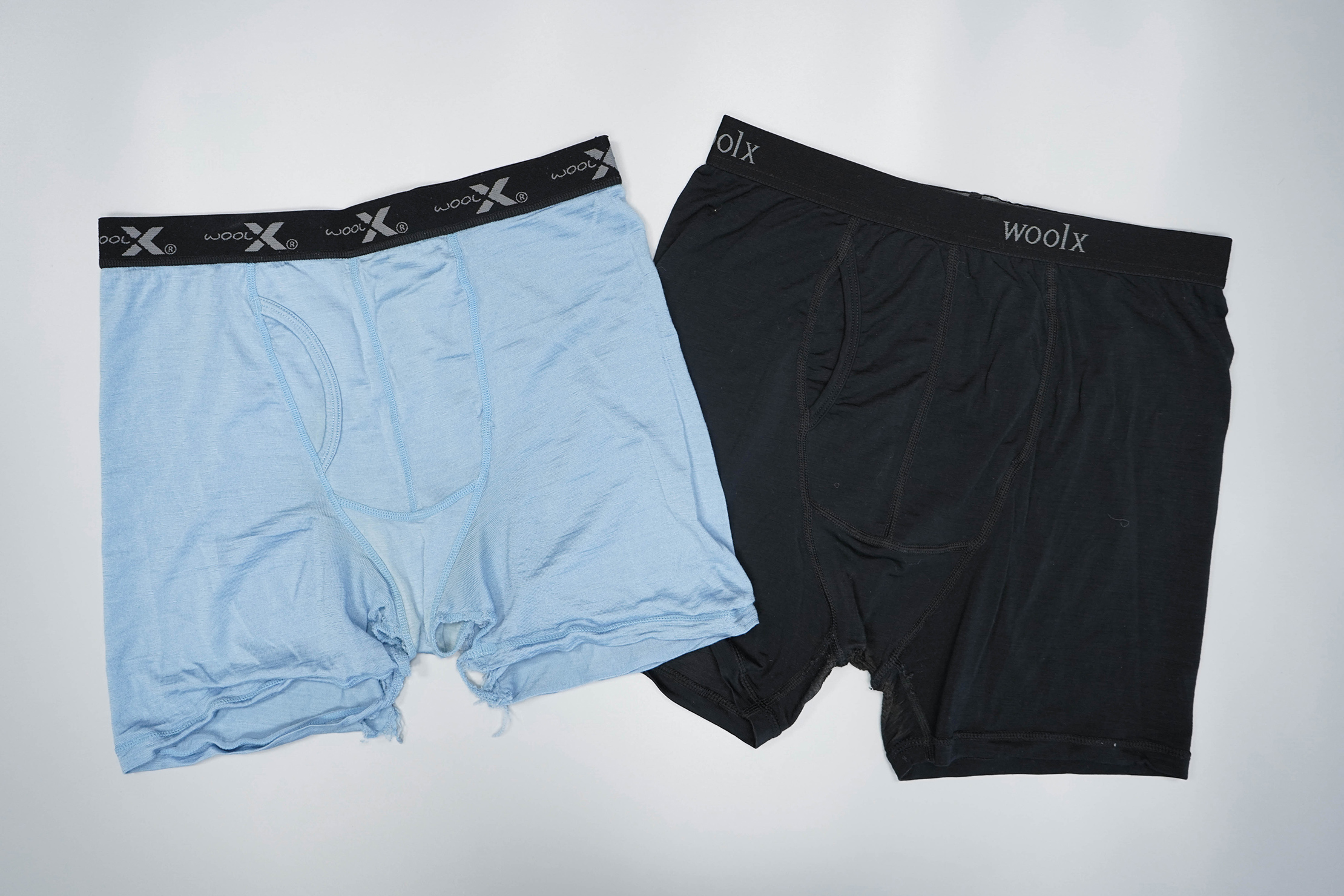 Woolx's branding seems to have changed some since we last tested with their "The Dailys" Brief. It's much smaller than before, and the logos themselves are also fewer and farther apart. While we're not sure what prompted the change, we have to say that we like this more refined, subtle approach—it makes the brief look that much more professional. So even though you probably won't be putting these on display during a business meeting, you can feel fully dressed for the occasion.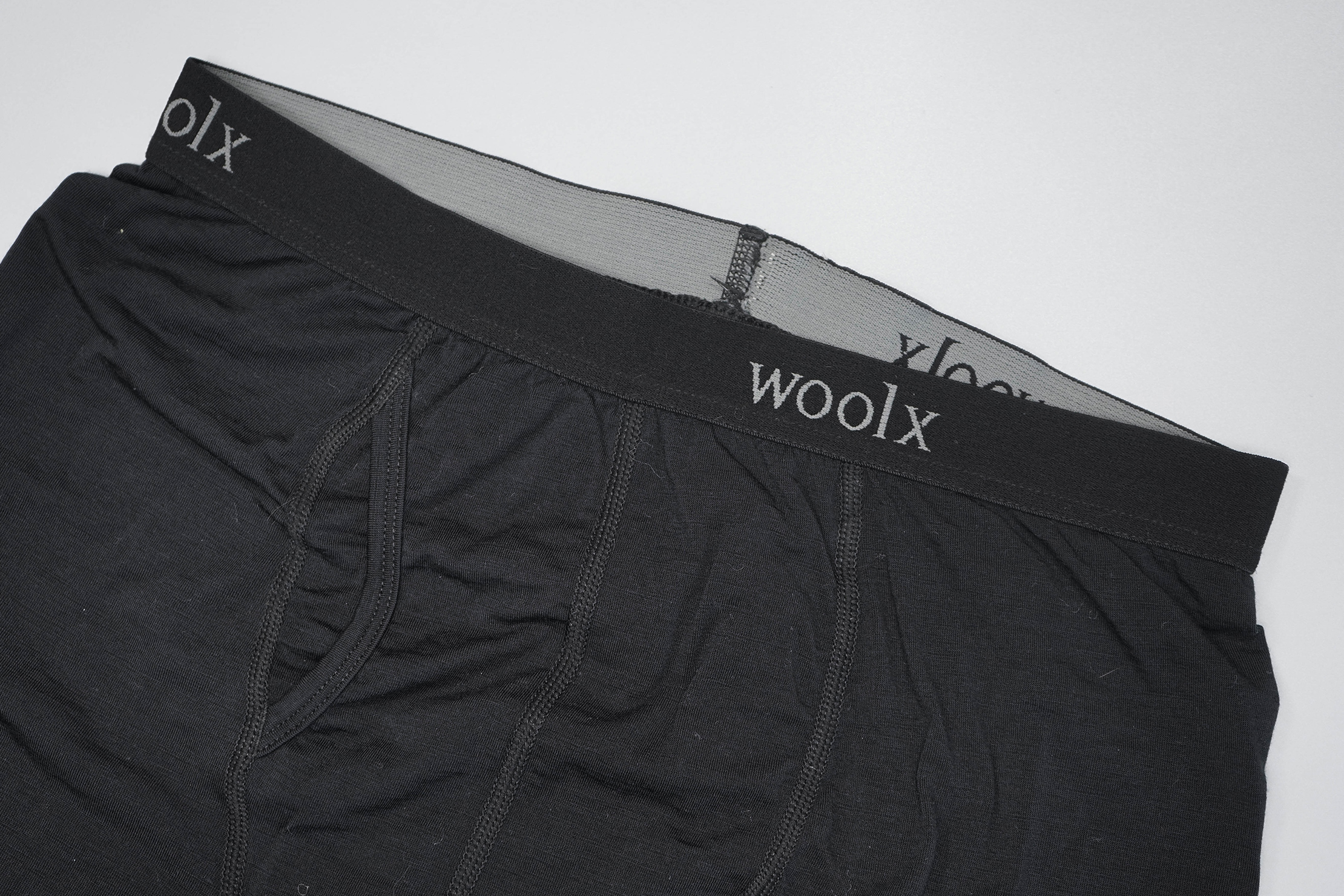 But probably more important than this brief's aesthetic is its material. These briefs are made with Woolx's Duralite fabric, which is a mix of 83% Australian Merino Wool, 12% nylon, and 5% spandex. They get some stretch from the spandex so you have some flexibility, as well as durability from the nylon to keep them wearable for years to come.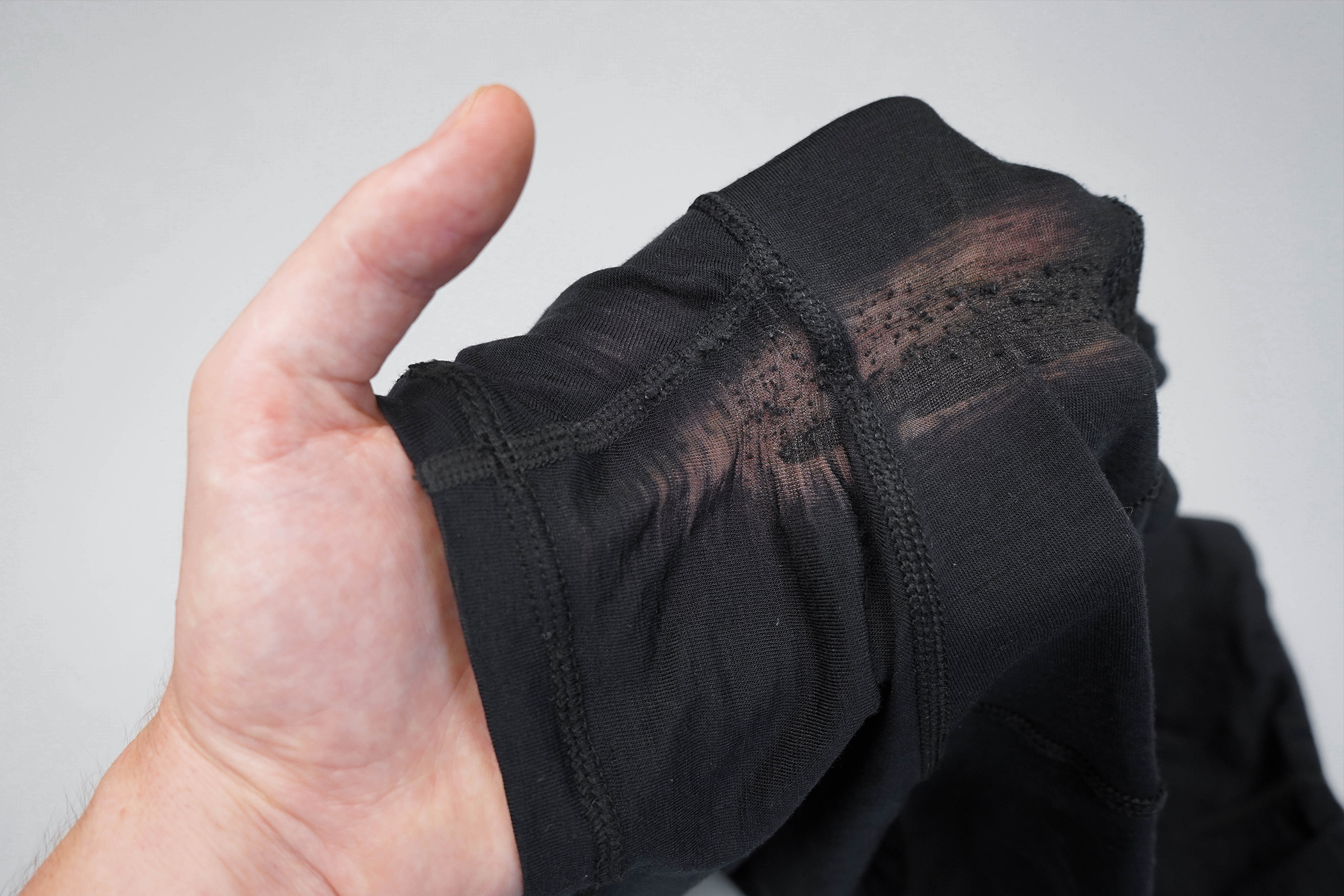 Speaking of durability, we started to notice some pilling around nine months of use. This is likely due to friction when sitting down and the fact that this part of the boxer brief gets the most stretch during use. They've also begun to thin out quite a bit on the bottom—the fabric is almost see-through in certain spots. But they definitely haven't blown out in the same way our pairs of "The Dailys" Brief have (which are utterly destroyed). It's safe to say that these are in a much better spot after 1.5 years of testing.
Now let's talk some more about Merino wool, which offers odor-resistant, quick-drying, sweat-wicking, and anti-microbial properties—and is incredibly soft (we're out of breath just trying to list all these benefits). All of this is what makes these briefs so great for travel. And for everyday use in general. They regulate temperature well which helps keep sweat at bay on long treks. Plus, you can wear them more than once between washes without generating a funky smell (though we don't recommend bragging about this out loud—you might get an odd stare or two), which is nice for those times when you don't have quick or easy access to a washer or sink.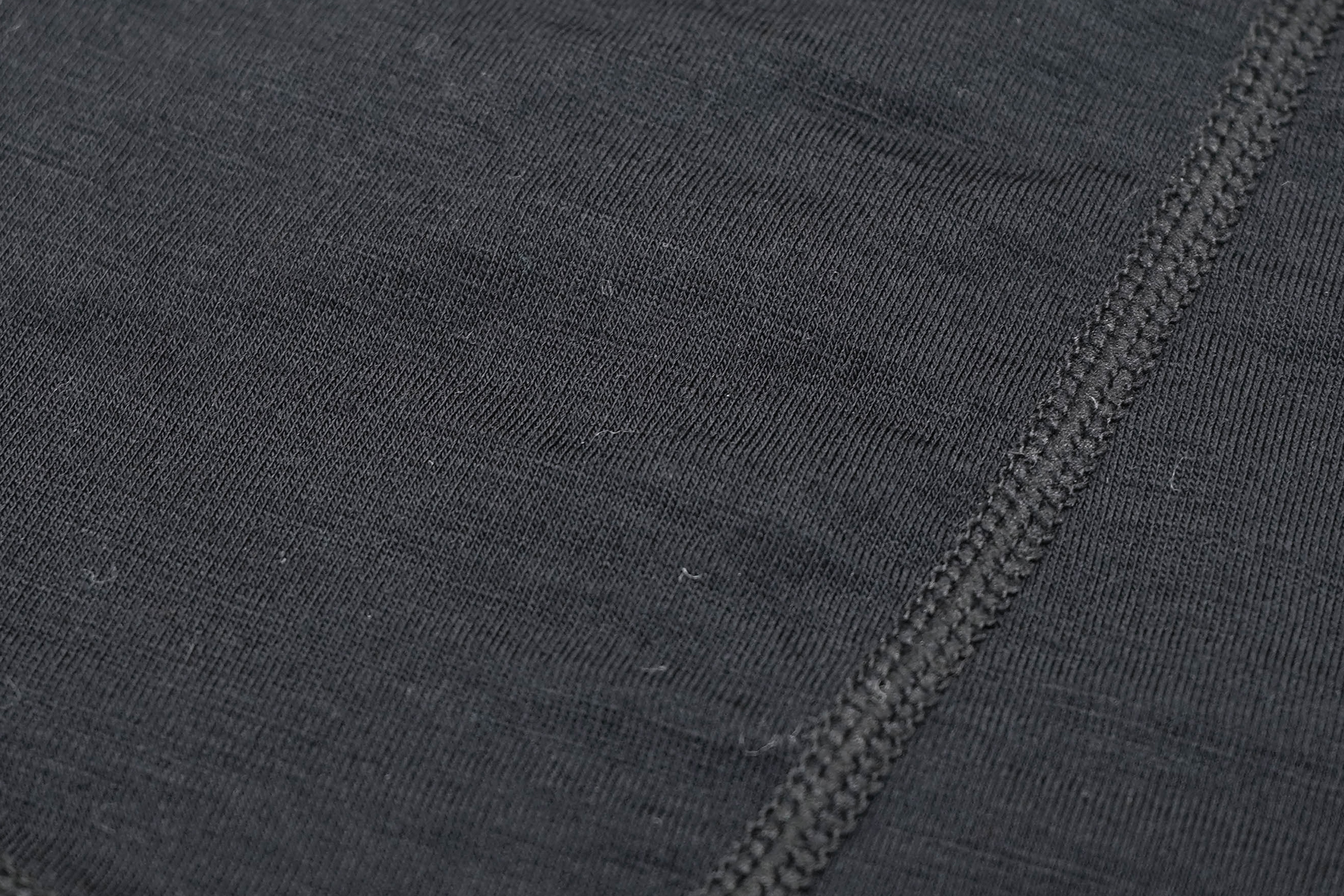 Of course, a lot of times when people hear "wool" they immediately think "scratchy" or "bunchy," but we're happy to report that we haven't had any issues with either while testing these. They don't ride or bunch or itch, and feel true-to-size. In fact, this brief is one of the most comfortable Merino wool briefs we've tested—if not the most.
That said, comfort comes at a price—and that price is around 30 bucks a pair. A bit pricey for underwear, but it's tough to beat the benefits of Merino wool. And they've lasted us quite some time, especially considering the number of wears we put them through. If you're wondering how you can make these bad boys last and get your money's worth, Woolx recommends machine (or hand) washing them inside out with cold water and tumble dry on low. We've personally been washing them with Granger's Merino Wash and have found it helps preserve the wool's quality, keeping it clean and comfortable over the course of an almost-two-years testing period. You can also check out our in-depth guide to Merino Wool for more information on how to care for it (and why it's so awesome).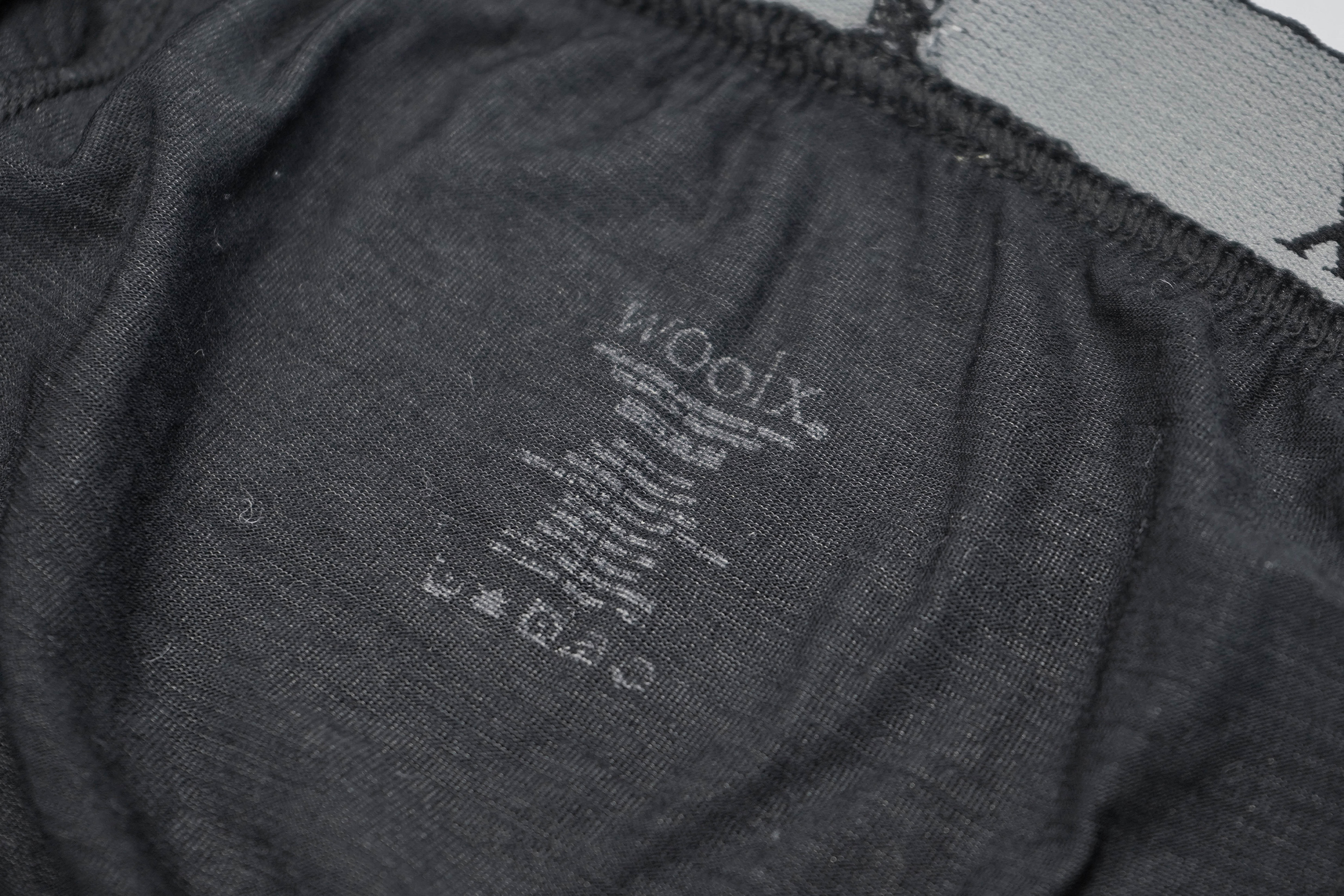 You'll also find a heat-press tag inside, that we initially thought would wash out pretty quickly. While it's much more faded than when we first opened them up, it's held up surprisingly well (like the rest of the Reaction Boxer Brief).
Usage Timeline
Initial Usage
Condition: Excellent
We like the addition of nylon and spandex instead of exclusively Merino wool. We're hoping this helps with durability
Soft and comfortable to wear
Tag looks like it will wash out
2 Weeks of Use
Condition: Excellent
1 Month of Use
Condition: Excellent
These boxer briefs are starting to become a go-to. Soft & comfortable to wear with the magical properties of Merino Wool baked in.
3 Months of Use
Condition: Excellent
6 Months of Use
Condition: Excellent
9 Months of Use
Condition: Fine
Starting to see a little wear & tear around the bottom part of the boxers in the form of fraying fabric. This is likely due to friction while sitting down, and this part of the briefs getting the most stretch in use.
1 Year of Use
Condition: Fine
No crazy changes after a year of use.
1.5 Years of Use
Condition: Fine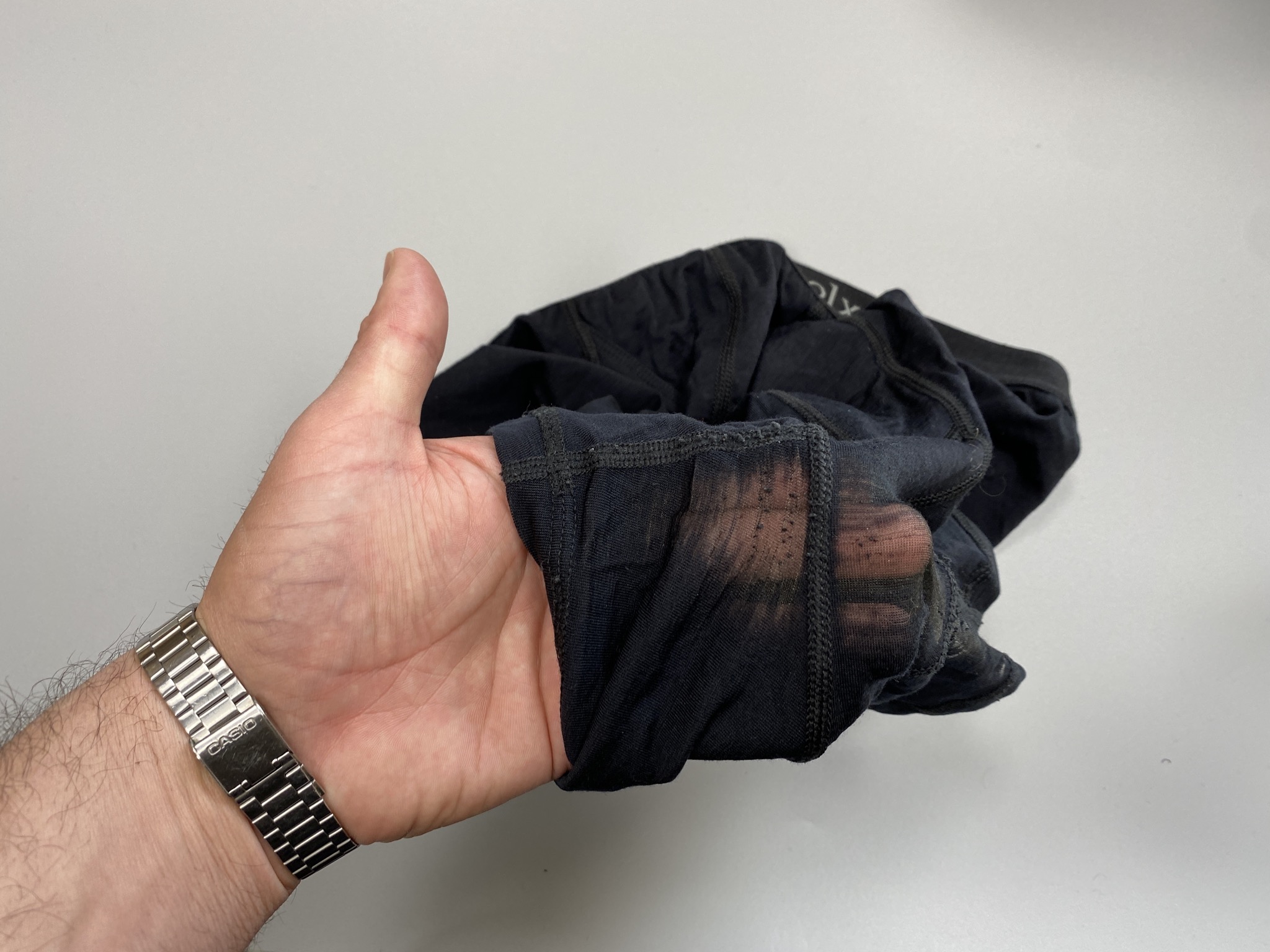 After a heavy testing rotation, these are continuing to be a favorite pick to wear. They're continuing to wear down, but are in a much better position than the Woolx "The Dailys" Boxer Briefs.
Access the Pro Community Discussion
Get your questions about the Woolx Reaction Boxer Brief answered from our team and the Pro Community right here on the page. Plus, join discussions with other members about gear, guides, and more.
Other Clothing & Accessories Reviews