Unbound Merino Crew Neck T-Shirt Review
The Unbound Merino Crew Neck T-Shirt is super soft, comfortable, and can go a while without a wash, though it picks up lint rather easily.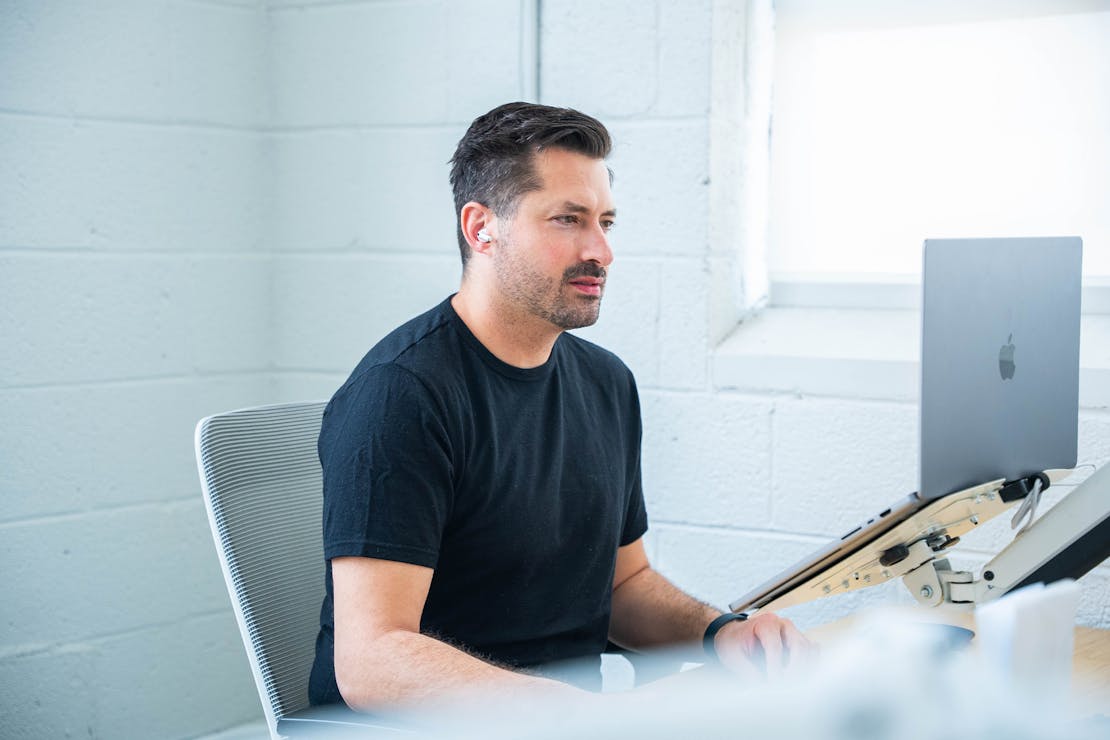 Our Verdict
Unlock the Pro Summary
Save time. Get access to brief summaries of our reviews so you can browse and make decisions more efficiently.
Pros
Doesn't need to be washed often
It's wool, but it's not the super itchy kind
Fabric holds up well; no tears despite its softness
Cons
Collar on crew neck tee can become tight
Develops fuzz more than other Merino shirts we've tested
Visibly susceptible to lint
Recent Pack Hacker Video
Technical Details
Weight (oz)

7 oz (198.4 g)

Notable Materials

Merino Wool

Manufacturing Country

China

Warranty Information
Buying Options

$85.00

$85.00
Full Review
Get up to 15% off Unbound Merino • Join Pack Hacker Pro
Trying to dial in the travel essentials you need for a trip? Try the Unbound Merino Crew Neck T-Shirt. You can wear one of these for weeks on end without washing it because of its moisture-wicking and antimicrobial properties. Merino Wool is often reserved for high-performance activewear, though Unbound has taken the fiber and created a basic but stylish T-shirt for everyday wear that still holds all the benefits of Merino Wool.
The Rundown
Merino wool is a miracle fabric. It's naturally antibacterial and odor resistant. According to Unbound Merino, you can wear their shirts for weeks without washing them—and we've found this to be true. They're inherently quick-drying and anti-wrinkle. While traveling in hotter climates, you won't have to worry about getting sweaty and uncomfortable because the fabric wicks away moisture and allows it to evaporate into the air. Merino wool regulates your temperature the same way it does for sheep, so it will breathe in hot weather and insulate you from the cold. At the time of writing this review, the Crew and V-Neck shirts come in Heather Grey, Navy, Black, Charcoal, Ivory, and Alumni Blue.

We've found these shirts have great elasticity, allowing them to stretch with wear while returning to their original shape. After a wash, you may notice that the crew neck becomes a little tighter, but after a couple of wears, it returns to its original form. You likely won't have this problem with the V-Neck version, though.
When it comes to caring for the fabric, Unbound Merino suggests hanging it in a well-ventilated area when you're not wearing it. They also suggest refraining from using deodorants or antiperspirants with alcohol, as this can stain. Don't feel like you have to change your life for a shirt, though—just note you may experience quicker wear and tear if you don't follow the tips. This shirt needs to be machine or hand-washed in cold water. And for the love of all things holy, do not put it in the dryer unless you want to give it to your small niece or nephew.

We thoroughly tested the black Crew Neck. During the first wear, it was a little bit itchy. Like, an infinitesimal bit itchy. Almost unnoticeable. Not even sure why we're mentioning it. The ends of the sleeves are fitted, which is a great look, even more so if you're a fan of lifting heavy objects and putting them back down. We've found the sizing is slightly off, with the small being too small and the medium slightly too big.

It's worth noting that an earlier version of the Crew Neck left a lot to be desired. Much of the stitching was visible, the printed tag faded very quickly, and, most notably, numerous snags and small holes developed within 15 wears—which is not a lot when we're talking about a t-shirt's lifespan.
Fortunately, the updated version is much more refined. The stitching is tighter and cleaner, including around the neckline. To be fair, the original had piping reinforcement around that area, but we'd take clean stitching over loose stitching with piping any day of the week. Over a similar 15-wear testing period, we're happy to report no visible signs of damage. We can credit this largely to the substantially thicker fabric Unbound Merino is using. Whereas the previous version felt very thin and easy to tear, this doesn't feel like it will fall apart as soon as you hand wash it.

That said, it's still susceptible to lint, which is especially evident on this Black colorway, though it's not as bad as on the previous version. Unfortunately, the fuzzies don't disappear with washing the shirt. Is this a natural caveat of Merino wool clothing, perhaps? Perhaps not. Other brands' Merino wool shirts, like the Wool & Prince Pocket Tee, don't attract lint nearly as much. That may be due to Wool & Prince wrapping nylon filaments around their Merino fiber core, but then you're introducing other materials into the equation (Unbound Merino uses 100% merino wool). This also gives them a sheen similar to spandex-based athletic clothing, though we can't say for certain if that's what's making them less prone to lint. If you prefer a softer-fitting Merino t-shirt, this may just be the one for you.
Usage Timeline
Initial Usage
Condition: Good
Looking good out of the package—noticing this shirt is a little fuzzier than other Merino Wool shirts on the market.
2 Weeks of Use
Condition: Excellent
Super comfortable and soft
Time to give it a wash after two weeks
1 Month of Use
Condition: Excellent
Got a bit fuzzy after its first wash
3 Months of Use
Condition: Good
Still fuzzy compared to other Merino shirts we have, though it's softer and more comfortable, too
Tag is intact—the tag on the previous version faded after a few washes
Access the Pro Community Discussion
Get your questions about the Unbound Merino Crew Neck T-Shirt answered from our team and the Pro Community right here on the page. Plus, join discussions with other members about gear, guides, and more.
Other Clothing & Accessories Reviews