Subtl Beauty Build Your Stack Review
Subtl Beauty's Build Your Stack is an all-in-one makeup solution that's very customizable and ideal for travel, thanks to its small, modular design.
Our Verdict
Unlock the Pro Summary
Save time. Get access to brief summaries of our reviews so you can browse and make decisions more efficiently.
Pros
Easy to apply even by hand
Very customizable with a ton of shade options
All-in-one kit with a cylindrical shape that's easy to pack
Cons
Sometimes hard to unscrew each component
Applicator holds onto pigment, leading to some transfer
Some of the makeup wears off relatively quickly
Recent Pack Hacker Video
Technical Details
Weight (oz)

2.54 oz (72 g)

Notable Materials

Plastic

Manufacturing Country

United States

Warranty Information
Full Review
Dealing with a crowded toiletry bag in the morning is one hassle we can definitely live without. One of the key culprits (at least in our toiletry bag) is an abundance of makeup, each having its own uniquely shaped container, usually styled for style's sake, not compactness. Subtl Beauty aims to lessen that mess and turn your entire makeup palette into a compact and stackable one through its Build Your Stack.

Simply put, it's a choose-your-own-makeup-kit of sorts, and they certainly made an effort to ease the burden of picking each component. Compare your existing products, select from a curated set, or take a quiz to see what they recommend—no matter which, you're free to customize after the fact by adding or removing components. They have an extensive list of makeup and shades to choose from, and we've gone tried it out for ourselves.
The question is, does this all-in-one solution have what it takes to cover our makeup needs and be a more convenient makeup kit to carry? Let's find out.
Building the Stack
As mentioned earlier, buying makeup online always comes with the inherent risk of not getting what you expect. The biggest risk is selecting what you think is the right shade but ending up with one that's just slightly off. Subtl Beauty makes finding your shade easier by letting you cross-reference their products with your existing makeup. Simply select your current brand and shade from their extensive list, and it automatically suggests the closest match.
Alternatively, you can take a quiz to find the right Stack for you. Subtl Beauty even goes as far as letting you decide how long of a quiz you want to take, with the obvious caveat of a shorter quiz potentially being less precise with its recommendations.
There are also curated Stacks if you're willing to try something new. There's the Starter Stack, Ready Set Go, Creme Stack, Milk Stack, Cocoa Stack, Chai Stack, each designed with a particular skin tone and target look in mind. We'll leave it to you to explore the different options on their website.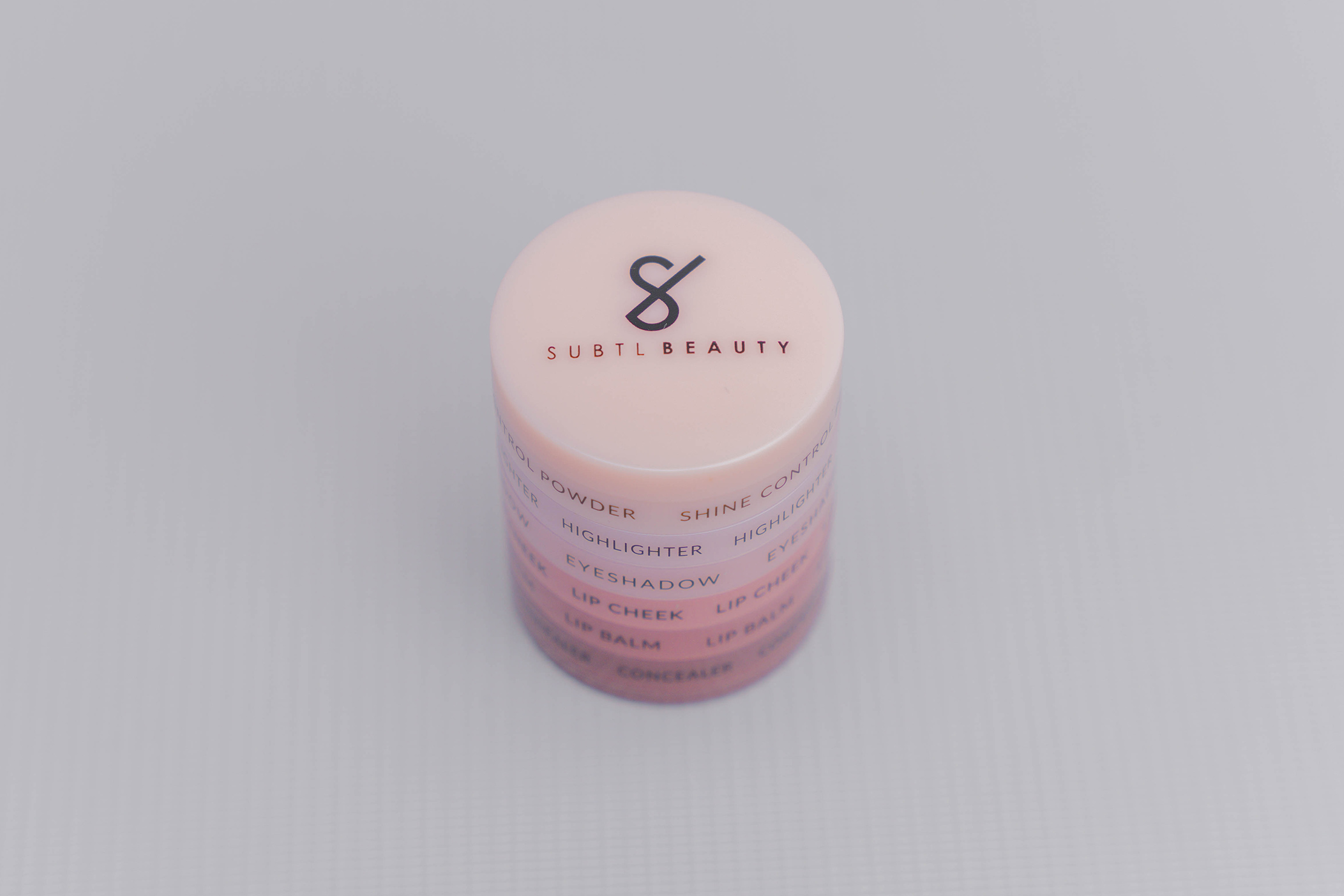 As for us, we inputted our current makeup's details (we use IT Cosmetics) and let the system recommend the appropriate match shade from Subtl Beauty (spoiler alert: it was right!).
However, if you're a bit daring and willing to take the risk, there's a wide range of components and shades to choose from. Add as much or as little to your Stack as you want, or even double up on a particular type like lip color or eyeshadow for extra variety. At the time of writing, the available components are:
Eyeshadow Duos
Lip and Cheek
Cream Concealer
Bronzer
Highlighter
Shine Control Pressed Powder
Lip Balm
Cream Highlighter Duo
We've excluded the Bronzer from our Stack since it's not in our usual routine. Regardless of how you build your Stack, each comes with a cap and an applicator pad that doubles as the very bottom compartment. If you're the type of user who sometimes takes only one or two types of makeup on the go from time to time, we recommend buying extra caps so you can split it out into tinier stacks.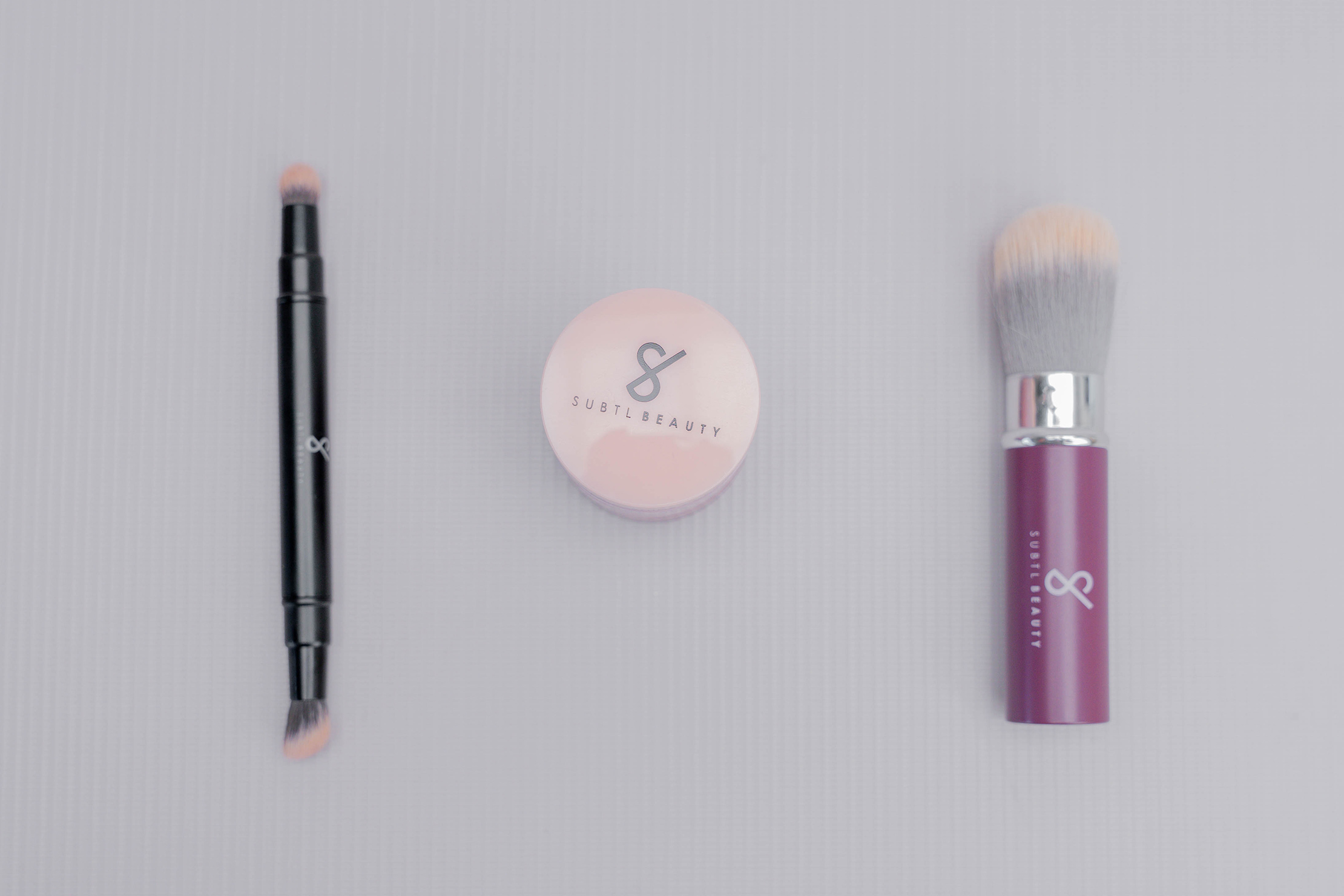 It's also worth noting that since there's only one applicator (and it's a tiny one), you may want additional brushes like the Dual-End Eyeshadow Brush and Stack Brush BFF. There's also a Dry Brush Cleaner accessory which, as its name suggests, is used to clean off brushes and prevent residue transfer between makeups.
We reserved our included applicator solely for the Shine Control Powder to avoid color transfer between components. The good news is that since most of the Stack's makeup has a creamy rather than powdery consistency (except for the Shine Control Powder and Eyeshadow Duos), application by finger is easy to do.
A Closer Look
Now let's look at the makeup included in our Stack, starting with the Cream Concealer.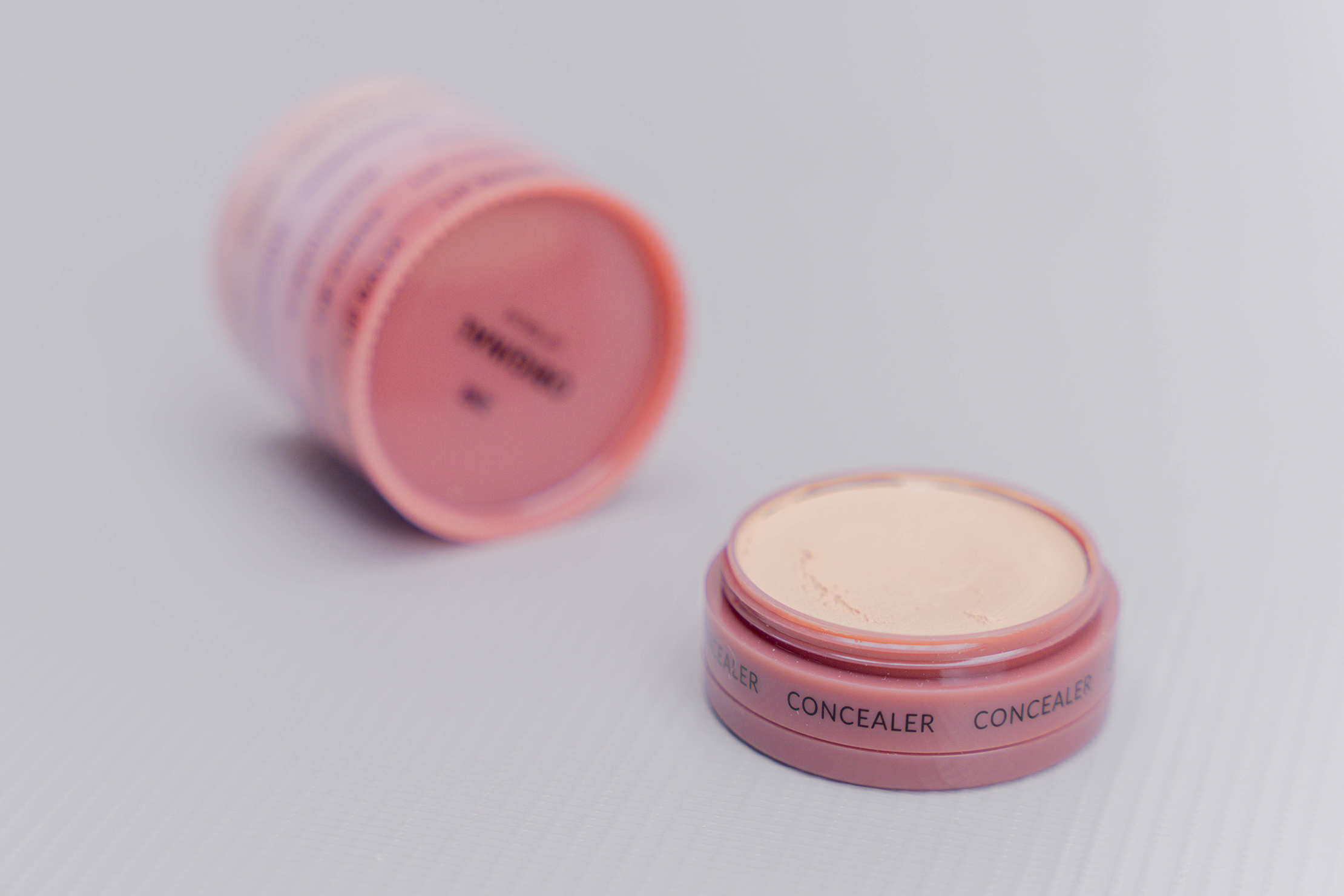 Ours is a Brookline shade that matches our fair skin tone. It works well enough for concealing minor blemishes, but it's not super full coverage if you have a lot of uneven pigmentation. It's not quite heavy enough to cover fluctuating acne scarring, either. Still, it's enough for everyday use when we just need basic coverage.
We typically carry around lip balm during most days, and those who follow our reviews may recall our near-omnipresent ChapStick. That's the brand we're most adjusted to, and for the most part, Subtl Beauty's does the trick. The only downside is that it wears off relatively quickly and easily. To note, while our is an Original shade, it doesn't add any extra pigmentation as far as we can tell.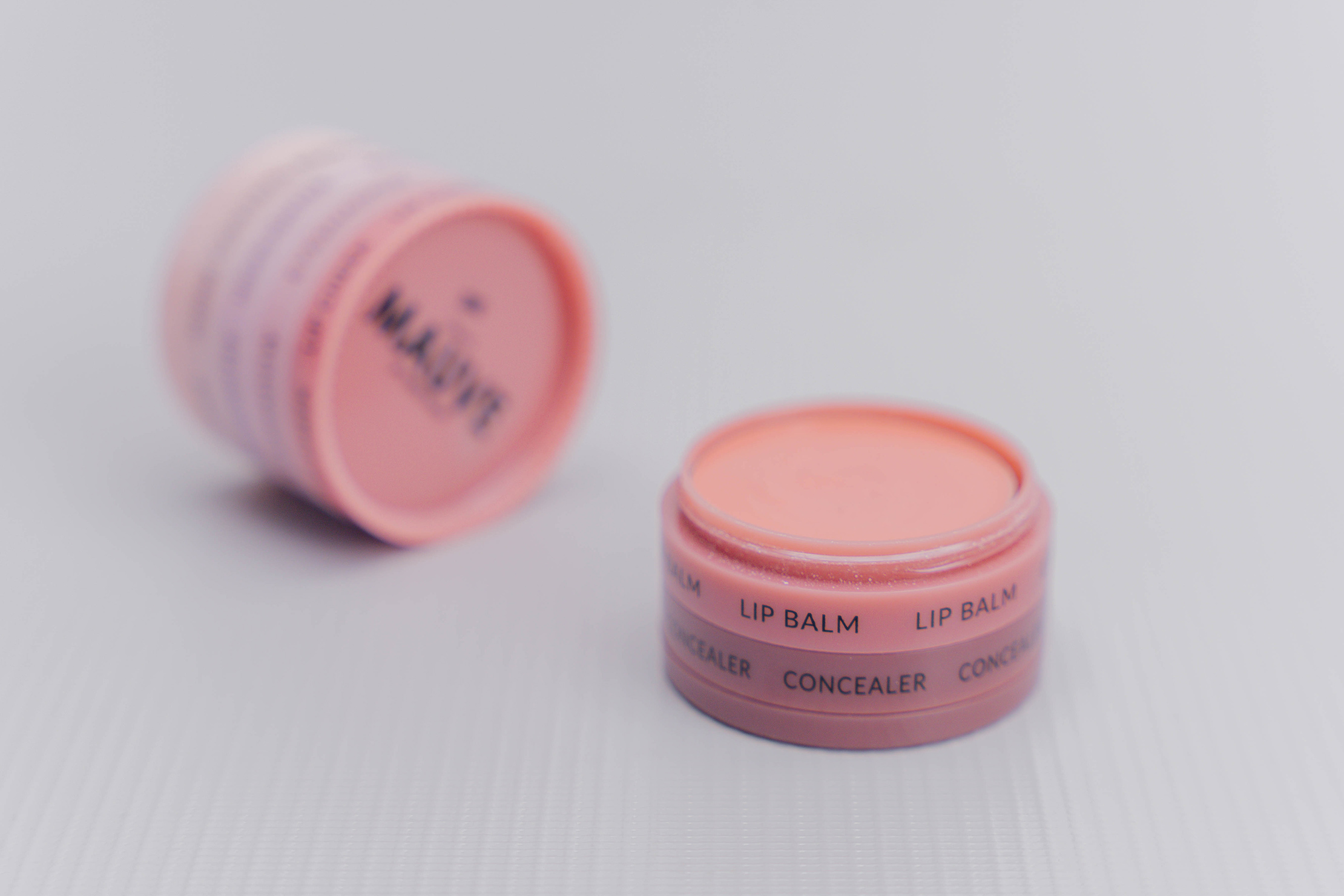 Next up is the Lip and Cheek (Mauve shade). As the name suggests, this doubles as both cheek color and lip color—always happy to see two-in-one hacks like these. It works great as a blush but requires some adjusting if you're used to powder blush.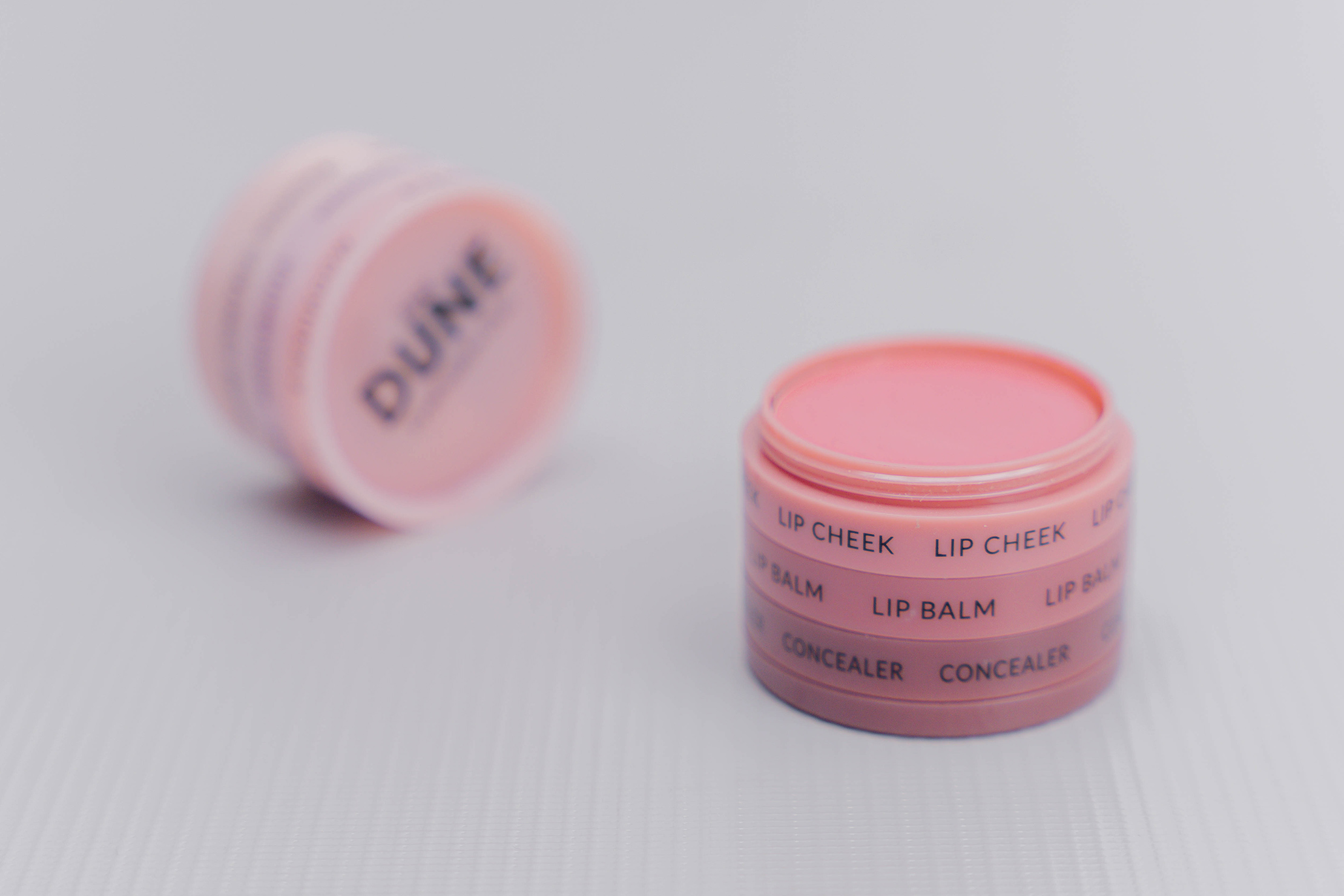 It also works well as a lip color, starting off shiny but ending up more matte-like over time. It wears off pretty easily like the lip balm, and we needed to reapply it often. Buying another one in a different shade is also an option if, for example, you want a bolder lip color but a lighter one on your cheek.
The Eyeshadow Duos come in Subtl Beauty's Dune shade. We're quite surprised at how pigmented the two sides are. The coverage is good, and application is easy and smooth. There's only slight creasing over time if you have hooded eyelids, but it's not too bad. It's most apparent when blending darker colors.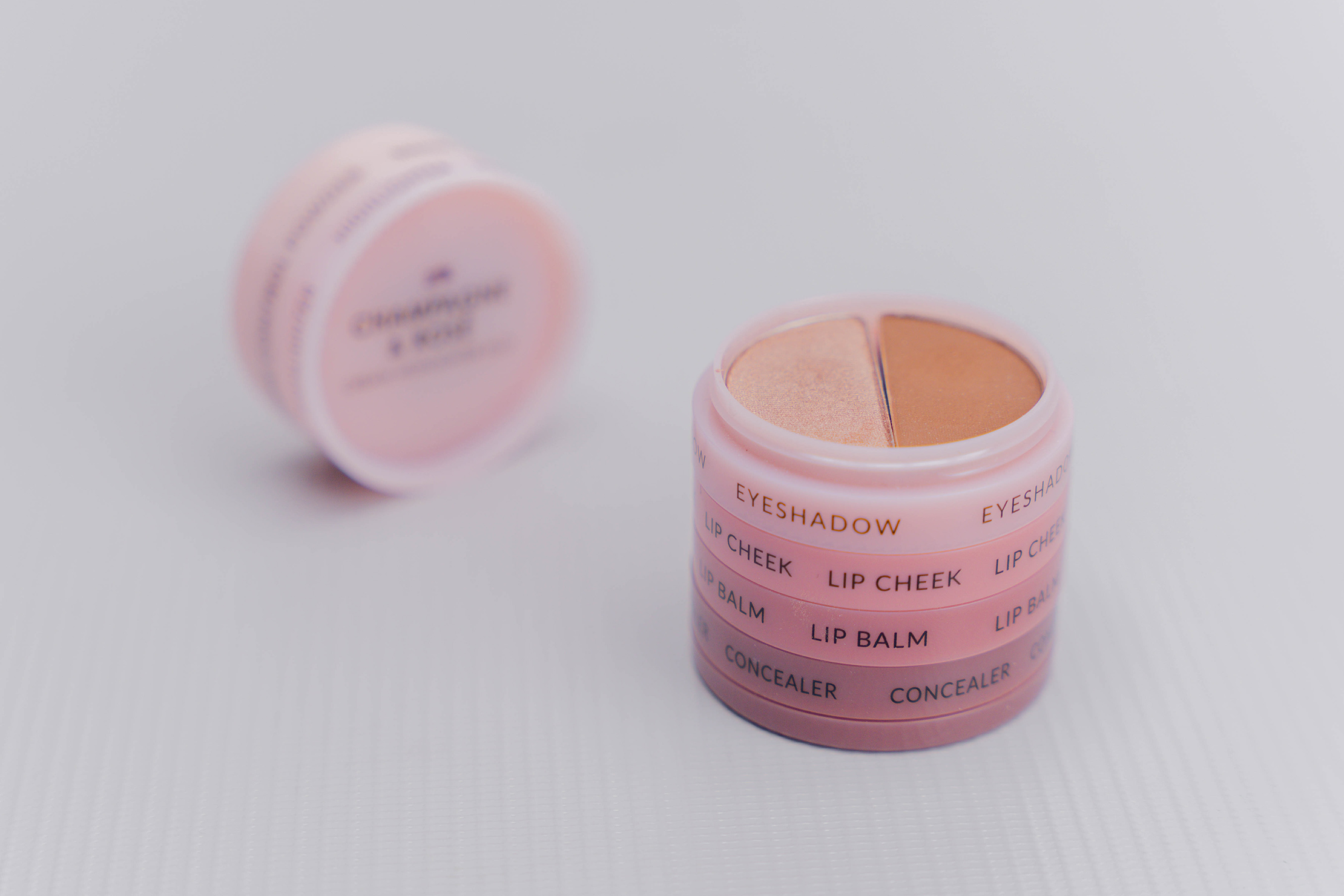 On the other hand, the Cream Highlighter Duo (Champagne and Rosé shades) are kind of hard to see once they're applied. We typically have to add a lot before we start to see the effects. At the same time, it's not something you really want to go over the top with; layering it carefully is the key here. The two-color option is nice to have, though we really only used one at a time, picking a shade depending on our mood.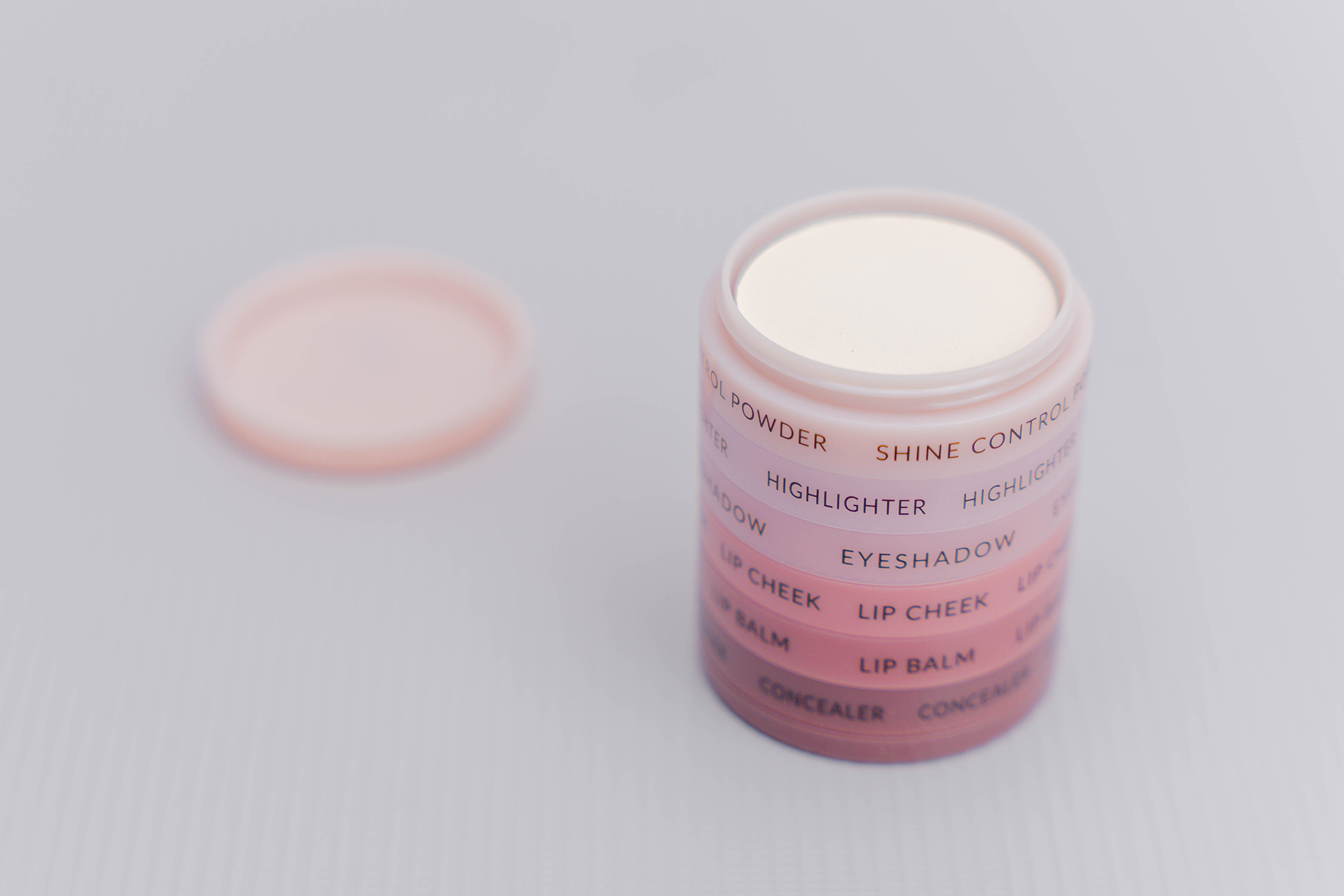 Lastly—and this is honestly the most exciting one for us—is the Shine Control Pressed Powder. We don't often see these included with makeup palettes and have to bring our own separately. We have an oily T-Zone, so it's more or less a must-have for us. Subtl Beauty's powder does the trick, helping those oily zones stand out less from the rest of our face.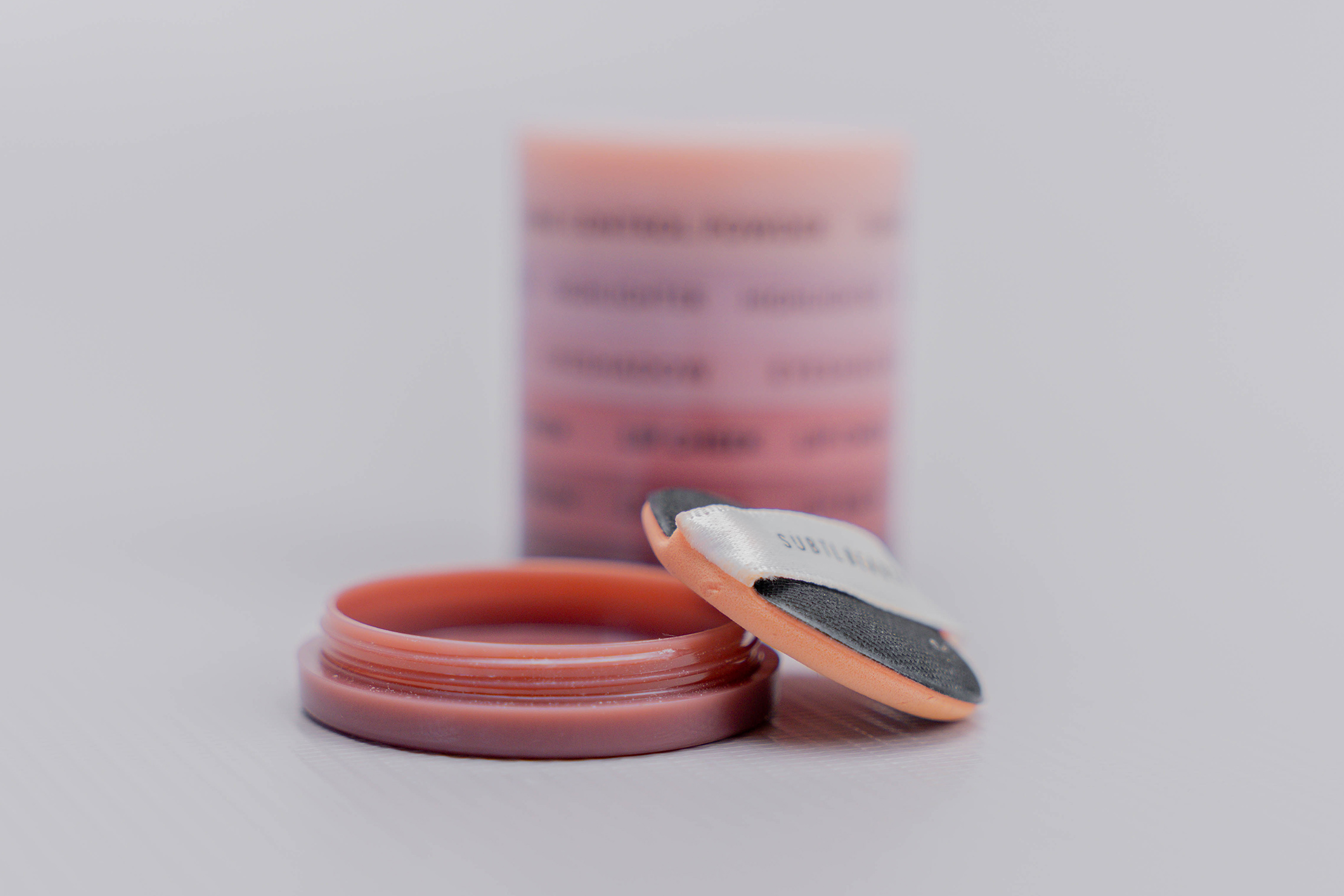 As mentioned earlier, we use the included applicator exclusively on the Shine Control Pressed Powder. It's stored in the very thin base that you have to unscrew from the rest of the Stack. And when we say very thin, we mean it's thinner than the individual makeup containers themselves, which are already quite thin. In fact, it's so thin that we usually end up unscrewing the Cream Concealer on top of it as well.
In case you were wondering, these makeups are cruelty-free, gluten-free, fragrance-free, and paraben-free. Aspects like these are somewhat of a guessing game whenever we buy makeup from separate stores, so a one-stop-shop approach like this gives us the advantage of knowing what we're getting in every product at once.
Day-to-Day Usage
Unscrewing each module from the Stack is the main recurring issue we have. There are times when it's easy, but there are also times when it's almost impossible without considerable effort. We rooted the issue back to overtightening, so you should be fine as long as you're not heavy-handed when you reattach the sections. Furthermore, each plastic module is thin, so it's not uncommon for us to mistakenly unscrew an additional module above or below the one we're aiming for. On the plus side, the threading is very shallow, so reattaching them is very easy to do.
The casing itself is sturdy, or at least sturdy enough for the occasional fall from the typical height of a vanity table. There are some odd squeaks and noises when screwing/unscrewing, but nothing unexpected of the plastic casing.
In case you forget which component is which—or in situations where you're asking someone else to grab one for you—there's a label at the side and a label for the shade at the bottom. That's very thoughtful of Subtl Beauty, especially since each module can be carried individually, provided you have an extra lid for it.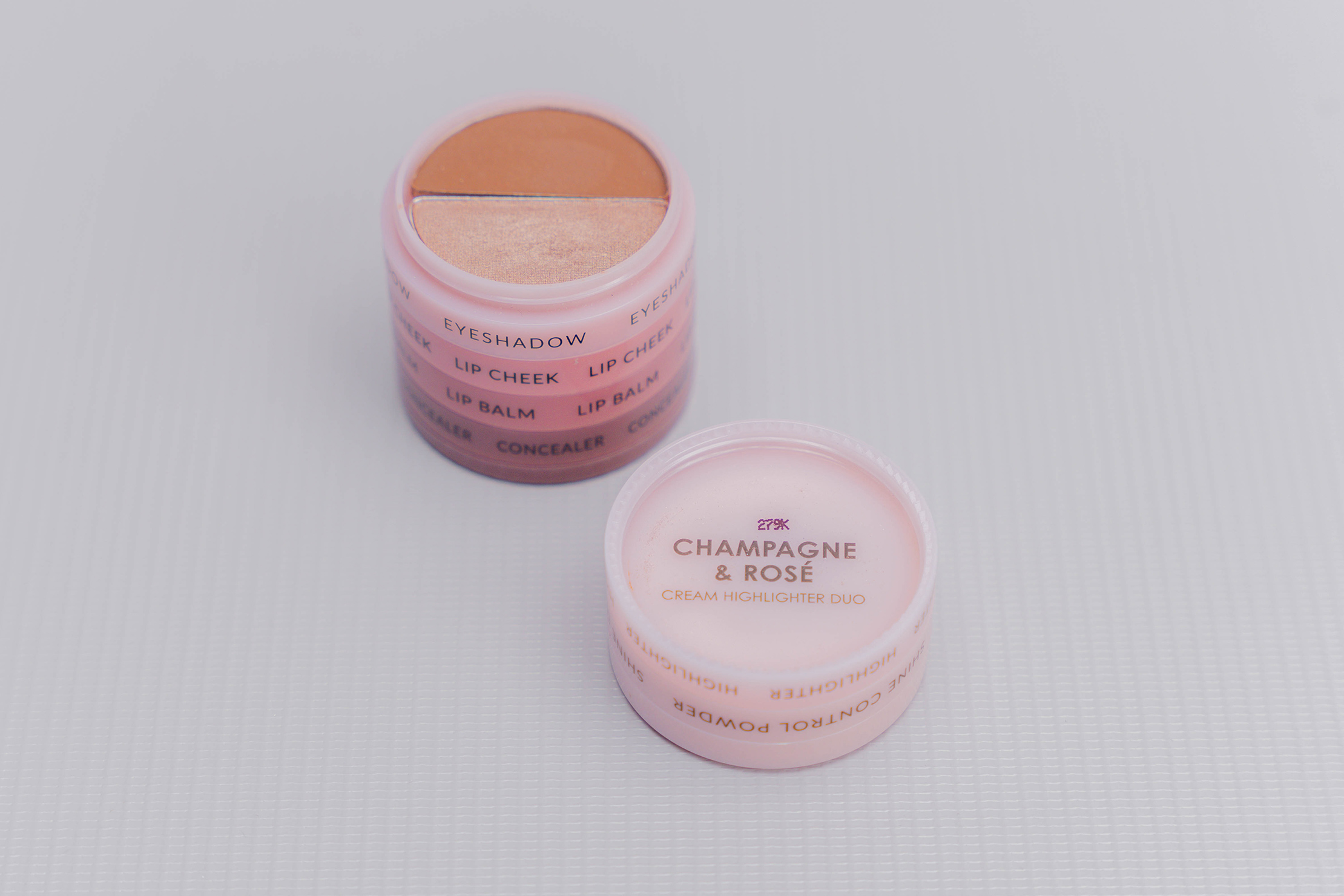 Picture this: You can take your whole Stack on a trip and leave most of it in your hotel room. Meanwhile, you take just the lip balm for your relaxing post-flight walk. It's this modularity that we dig so much about the Stack. It's flexible from the get-go, has room to expand, and can be updated with new makeup or shades in the future.
Packing our six-layer Stack (not counting the applicator and lid) into our Dopp kit is easy since it's not that much bigger than a tube of toothpaste. Remember: this is an entire makeup palette, not just a single component. There may be some struggling with flatter toiletry bags and Dopp kits like Tom Bihn's 3D Organizer Cube. That said, we're hard-pressed to think of a makeup palette at the same compact size as this one, let alone smaller.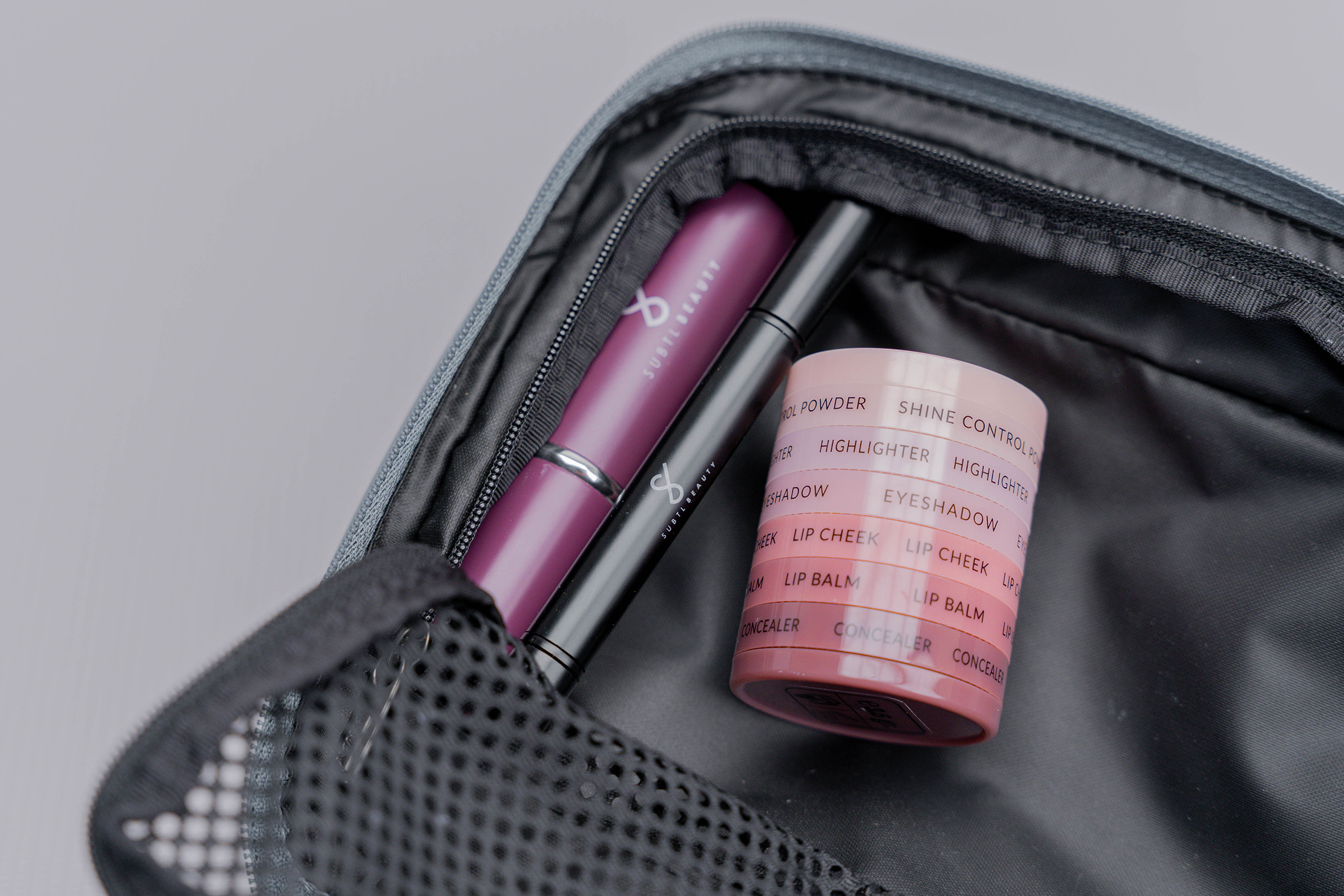 We also use Subtl Beauty's optional BFF Brush and Dual-End Eyeshadow Brush. If you factor these two in addition to the Stack, a dedicated carrying pouch to contain all three becomes necessary, not to mention if you're packing some extra lids or applicators as well. If you are planning to get a Stack plus some accessories, Subtle Beauty has their own Cosmetic Bag in case you don't want to shop separately for one.
As an all-in-one solution, Subtl Beauty's Build Your Stack system is overall convenient, starting from the selection process down to the point of actually using it. If you already have a makeup routine you've carefully tailored to your own needs, it would be a tall order to expect each component to replace that seamlessly. In some cases, it might be better; in some cases, it might be worse.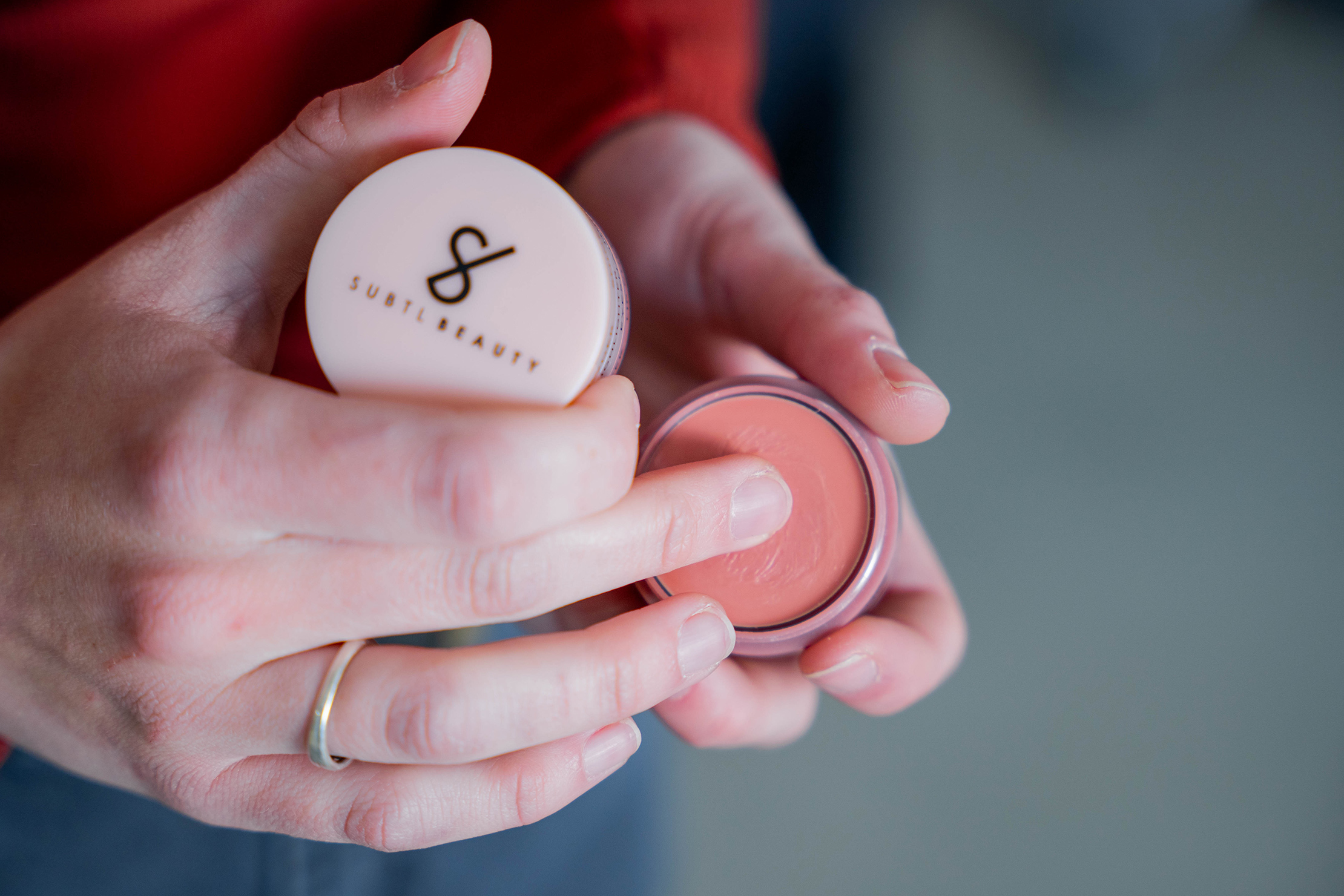 For us, the hardest aspect to ignore is how much space a Stack saves compared to individually packed makeup. Really, you can look at it from either a travel or a makeup perspective, or even both. And if you're into both, Build Your Stack is definitely worth looking into.
Usage Timeline
Initial Usage
Condition: Excellent
Customizing your stack means that you don't waste money on makeup you don't use
Can buy additional lids to separate your stack for everyday carry
Creamy product spreads easily with included applicator pad
2 Weeks of Use
Condition: Excellent
Makeup is on the creamier side, which is offset well by the shine control powder if you have it
Not really intense coverage for dark spots, but it does stay on well throughout the day
Impressed with the pigmentation of the eyeshadow and blush
Included applicator pad is handy but not great if you want to mix use because it can transfer previously used makeup
Option to buy more lids is handy if you want to split the stack for everyday use
Access the Pro Community Discussion
Get your questions about the Subtl Beauty Build Your Stack answered from our team and the Pro Community right here on the page. Plus, join discussions with other members about gear, guides, and more.
Other Toiletries & Personal Care Reviews