Solis Lite Review
Staying connected while traveling is easier with the Solis Lite global hotspot. It's lightweight at less than a pound, but the USB cable is a bit short.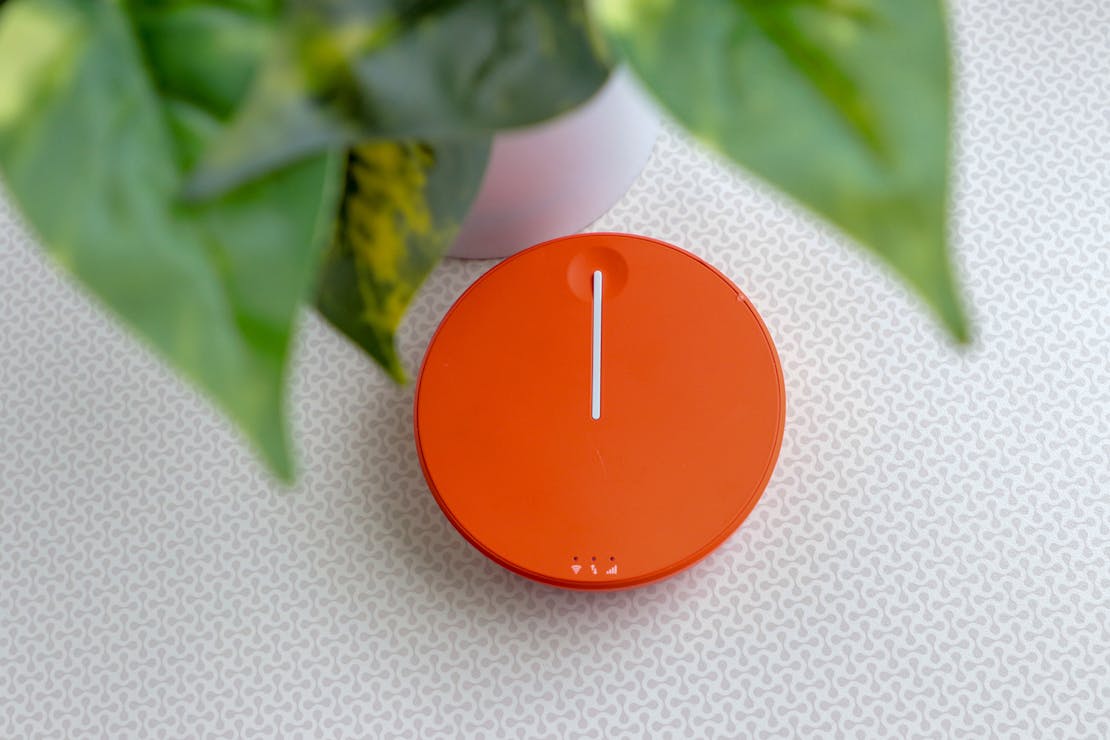 Our Verdict
Unlock the Pro Summary
Save time. Get access to brief summaries of our reviews so you can browse and make decisions more efficiently.
Pros
Can connect several devices
Weighs less than one pound
Works well in urban areas
Cons
USB-charging port is a loose fit with other cords
Takes up a bit of space inside a pocket or organizer pouch
Signal can be slightly weaker outside urban areas
Recent Pack Hacker Video
Technical Details
Dimensions

3.5 in x 3.5 in x 0.9 in (8.9 x 8.9 x 2.3 cm)

Manufacturing Country

China

Warranty Information
Full Review
It may look like a bright orange hockey puck, but the Solis Lite global hotspot is a handy accessory to keep you connected during your travels. If you're venturing out across the globe and want to have Google Maps running to navigate a new city, here you go. You can also keep in touch with family back home without the need to purchase a local sim card if you're headed overseas. And if you're traveling with a group of friends, it can connect to up to 10 devices at once. We don't have that many friends and wouldn't want to travel in such a large group anyway, but it did work while connected to several devices in our experience.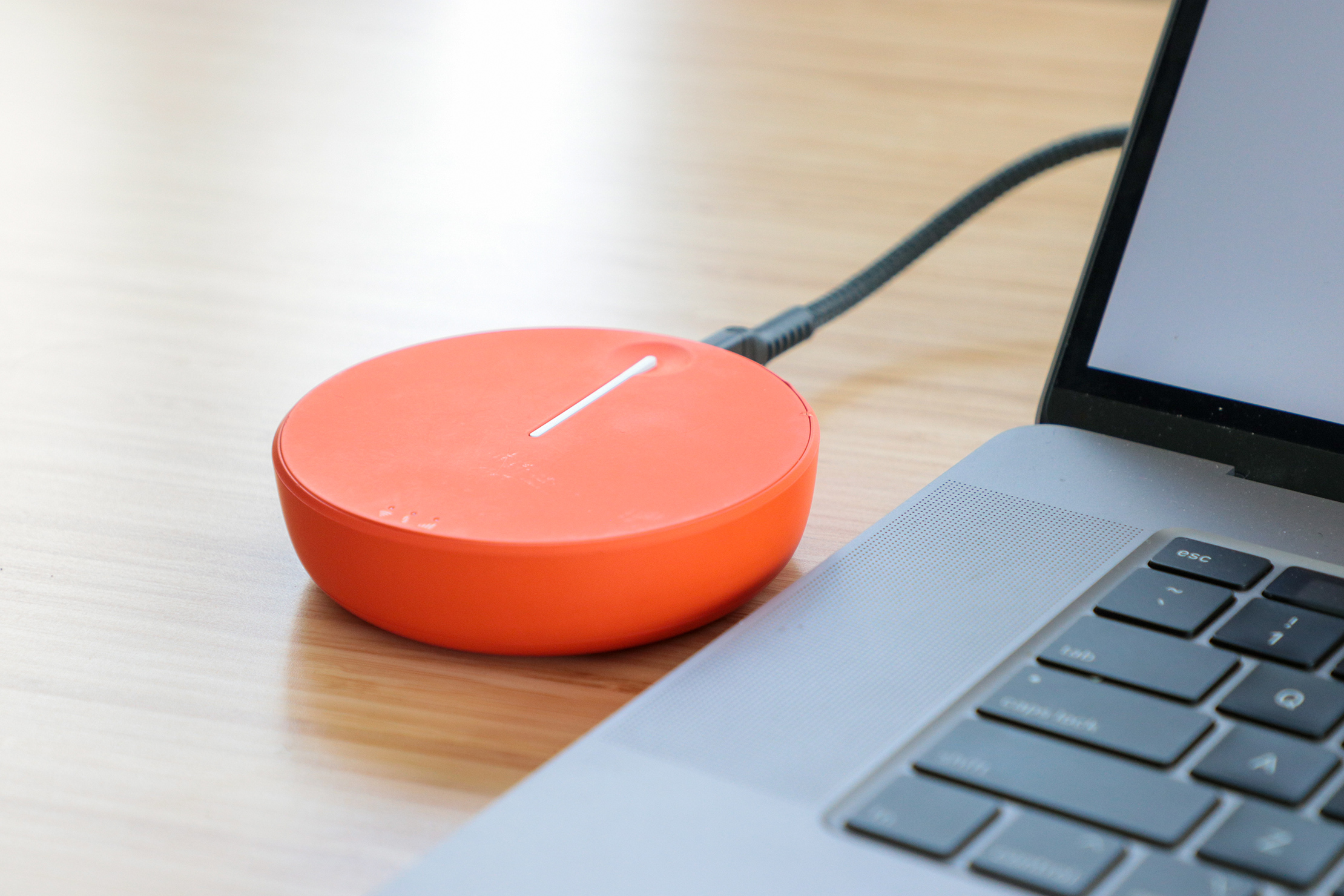 It's supposed to work in over 135 countries. We tested it for just over a month in the United States, so we can't vouch for how well it works anywhere else. What we can say is that it functions exceptionally well in urban areas. We tested it in several parks, coffee shops without WiFi (or with WiFi that we didn't want to pay extra for), and downtown areas with no issue. So if you're a business traveler, digital nomad, or just working remotely and need internet access, you shouldn't have any problems. It took slightly longer to find a signal and connect when it came to using it in more secluded areas. It still worked. It just wasn't as instant of a connection as in the city.
Features & Usage
In our case, getting the Solis Lite set up was not a super smooth process. There are three LED indicator lights at the bottom of the device. From right to left, they indicate available WiFi, data transfer, and cellular signal. You're supposed to charge it up, wait for all the lights to glow white, download the app on your phone to set up your account, and then scan the QR code on the back of the hotspot to connect it. No matter what we tried, those lights were glaring an angry red back at us.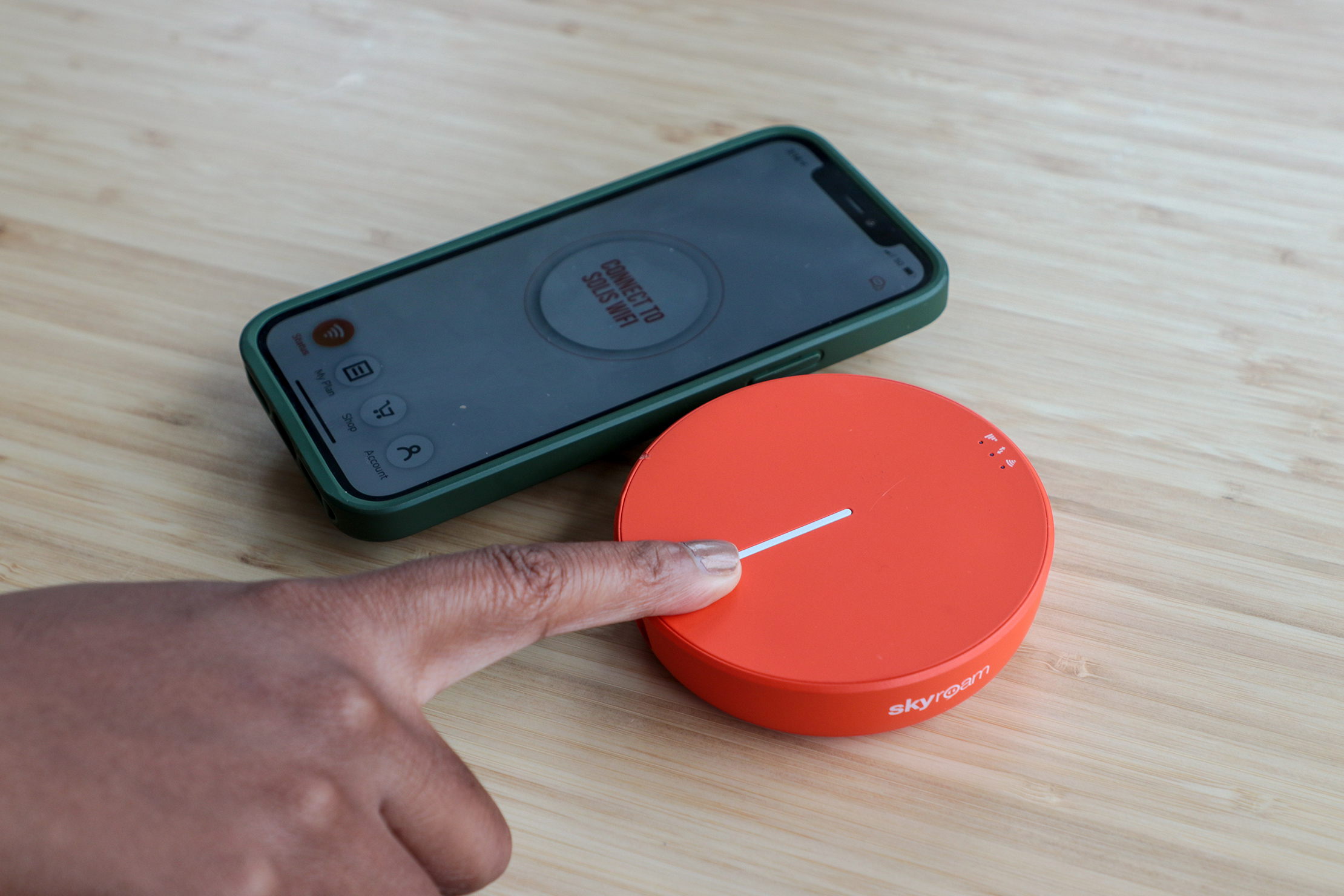 At first, we thought it was because there was a poor signal in our area—smack dab in central Detroit—which seemed strange. We ended up contacting the company, and it turns out they forgot to load our data! After they loaded our Solis up, we didn't have any issues. This may be just a weird off-chance occurrence, and their customer service was quick and effective, to their credit. Hopefully, you don't have similar problems after you've already arrived in another country and don't have any data to call Solis customer support. Maybe test it out to make sure it's ready to go before you get on the plane.
Along with testing it out to make sure everything is in order before your trip, you'll want to check the USB cable you plan to charge it with. Of course, the Solis Lite comes with its own USB charging cable, but it's awfully short. We had to put it down on the floor right in front of the outlet because that's as far as it could reach. It's the perfect size if you want to keep it connected directly to your laptop on coffee shop tables, though. The problem we had is not so much the length, it's the charging port on the device. Other USB-C cables don't fit quite right and are loose, so they disconnect easily when you're trying to charge it. We tried it with an Apple USB-C cable and the NOMAD Universal USB-C Cable with the same result.They still worked, but only the included cord from Solis was a perfect fit.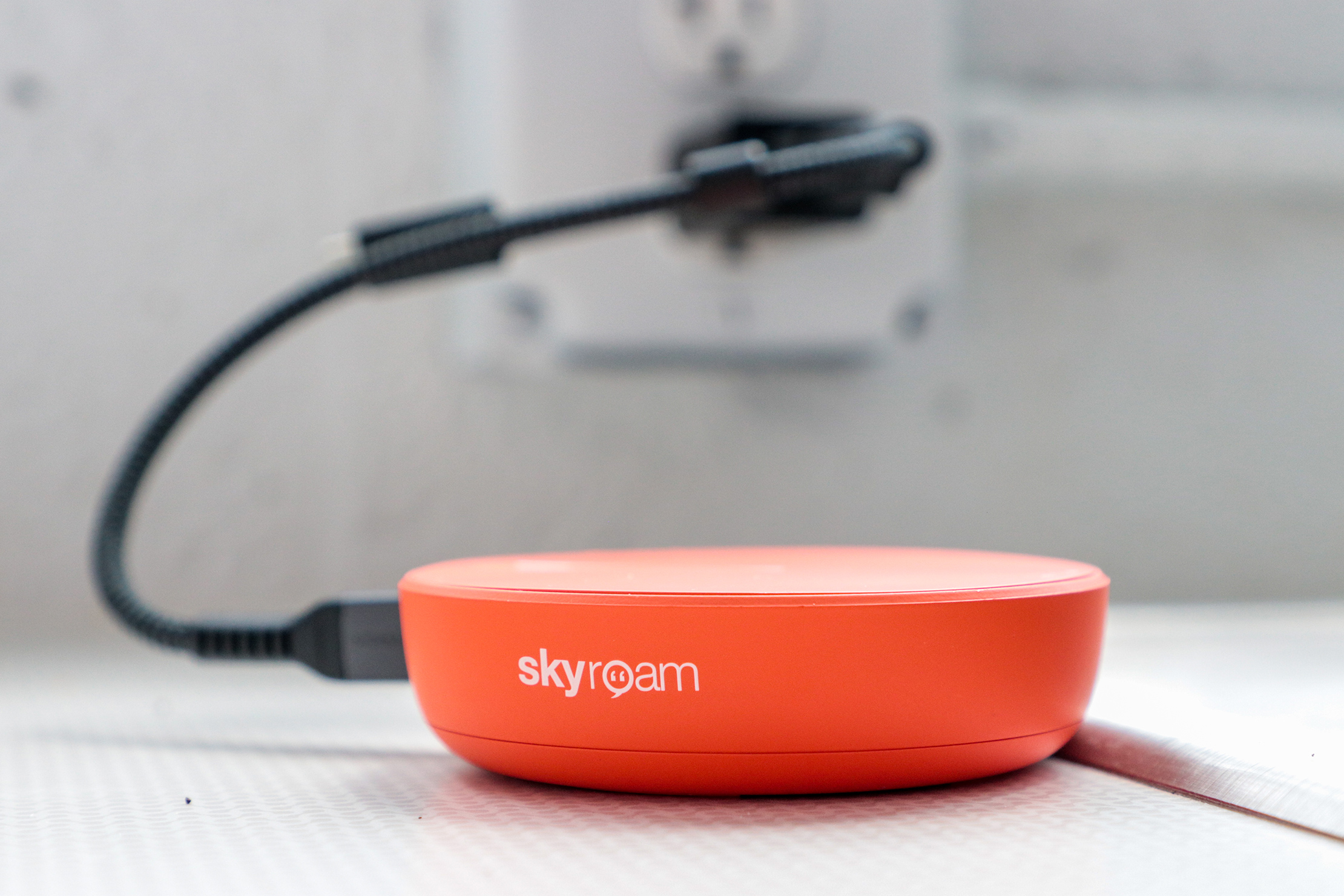 Solis says the Solis Lite can fit in your pocket and weighs less than a pound. While it is incredibly lightweight and can, in fact, fit in your pocket, it's a bit awkward to carry it this way. Especially if your pants only have back pockets—a circular disk sticking out of one buttcheek is not a good look. We prefer carrying it in a tech pouch, but the round shape means it will take up some space. Finding the pocket on your backpack that it fits in perfectly can be pretty satisfying, though.
While we used it mostly in urban areas, once during our month-long testing, we took it on a quick road trip and subsequent day hike. It worked just fine on the drive, but once we got out into the woods, it took a few extra minutes to find a signal. This was minor, but we definitely noticed a difference from using it in the city.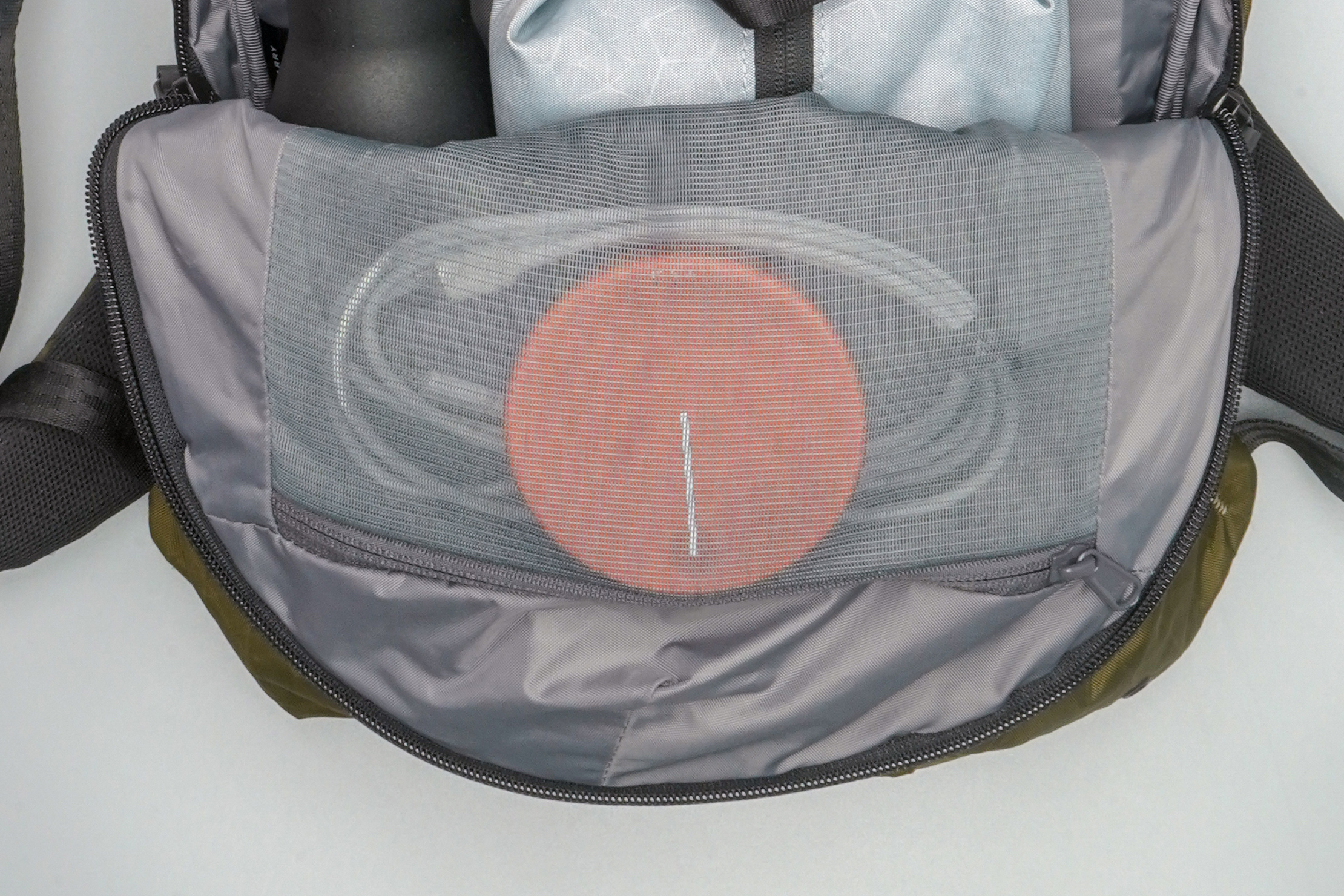 Solis offers several different data plans. You can pay for 4G either monthly, daily, or by the number of GBs you want. One GB of data is relatively affordable, but of course, it depends on your usage and how many devices you need to connect. We used 1GB of data per month to connect a MacBook Air and an iPhone, which worked well enough for a few hours of remote work and a quick road trip. Once we tried joining a Zoom meeting, and it zapped up all the data, so we had nothing left for the rest of the month. Again, it all depends entirely on your intended usage, but there are plenty of options available for all types of travelers. There's also the Solis X which is the same size and can also connect up to 10 devices. However, this upgrade has a built-in speaker, microphone, Bluetooth, and wide-angle camera for live streaming and recording. Sounds boss if you're a digital content creator on the go.
Other than the issues we had getting it set up and the finicky charging port, the Solis Lite global hotspot is incredibly convenient. It's definitely in the running for go-to travel accessories.
Usage Timeline
Initial Usage
Condition: Excellent
It will be hard to misplace a bright orange puck like this
Urban area reception works well
Paired seamlessly with both our smartphone and laptop
2 Weeks of Use
Condition: Excellent
We had a few hiccups getting the data plan set up, but no issues using it after that
Worked well in urban environments but the signal was noticeably weaker while hiking in the woods
Can take up a bit of space in your tech kit
Access the Pro Community Discussion
Get your questions about the Solis Lite answered from our team and the Pro Community right here on the page. Plus, join discussions with other members about gear, guides, and more.
Other Productivity & Tech Reviews