Peak Design Shoe Pouch Review
The Peak Design Shoe Pouch is lightweight and packable for easy storage when not in use. And the self-healing nylon actually works for snagged threads!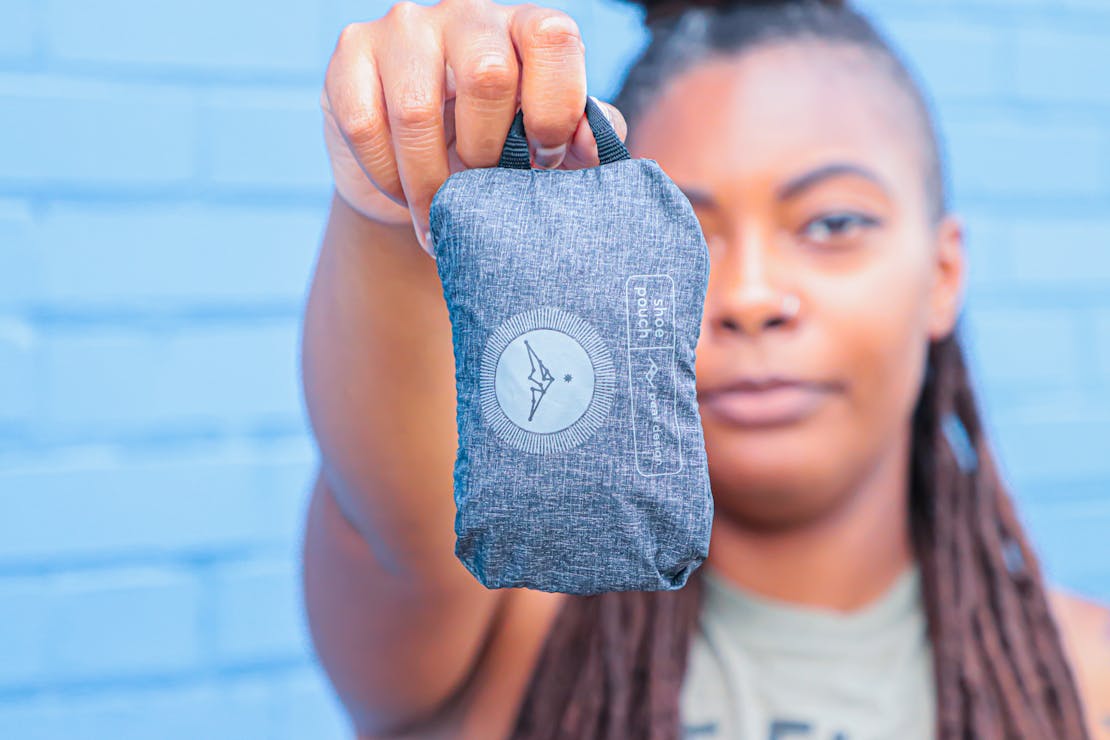 Our Verdict
Unlock the Pro Summary
Save time. Get access to brief summaries of our reviews so you can browse and make decisions more efficiently.
Pros
Lightweight material
Packs down easily into built-in pouch
Can double as a packing cube
Cons
Fabric can snag easily
Fitting multiple pairs of shoes is a stretch
No ventilation for smells
Recent Pack Hacker Video
Technical Details
Capacity

6l

Denier

70D

Weight (oz)

1.62 oz (45.9 g)

Dimensions

6.7 in x 12.6 in x 6.7 in (17 x 32 x 17 cm)

Notable Materials

Nylon, Zoom Zippers, Hypalon®, Polyester, DWR Coating

Manufacturing Country

Vietnam

Warranty Information
Buying Options
$24.95
$43.95
Full Review
Get up to 10% off Peak Design • Join Pack Hacker Pro
Shoes, who needs 'em? Unfortunately, we all do, and traveling with multiple pairs can be a pain since they take up so much freaking space in your bag. Nothing is really going to change that (unless someone invents some magically compressible shoes). However, the Peak Design Shoe Pouch will at least keep dirt and debris away from the other stuff in your pack. Besides containing the shoe gunk you've picked up along your travels, having a dedicated shoe pouch keeps your bag organized since you'll know exactly where they are.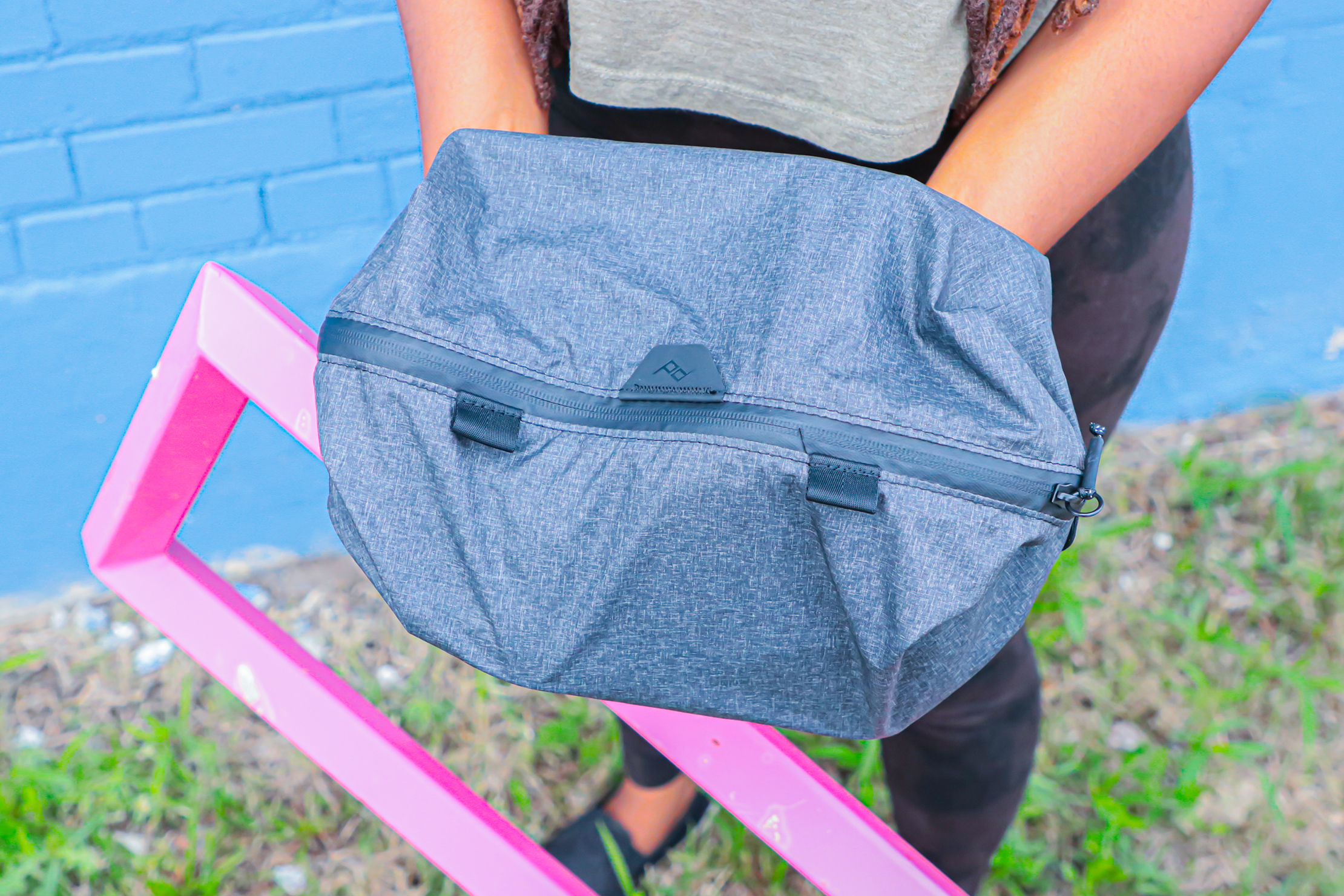 To be honest, we don't have many nitpicks for this pouch, other than the fact that there's no ventilation for really stinky shoes and that the fabric can snag easily since it's so lightweight and thin. The saving grace is that the material is self-healing—we got a snagged thread, and it was seriously magical how this worked. If you're familiar with Peak Design's products, you know that they are designed to be incorporated together and fit nicely inside their backpacks. If you're not familiar, no worries—we'll cover it all in this review.
Materials & Aesthetic
The material on this Shoe Pouch is a single piece of 70D nylon with a durable water repellent (DWR) finish. This thin denier of nylon makes it extremely lightweight, almost as if it would float away if you filled it up with helium like a balloon. The DWR finish gives it a swishy rain jacket sound, and of course, adds weather resistance in case you've got some wet shoes to put inside.
This nylon is supposed to be self-healing, and we can confidently confirm that yes, it actually does work. Let's back up a bit, though. First of all, what is self-healing nylon? Basically, the molecules in synthetic polymers (like nylon) are engineered to stick together along break lines. Still confused? It just means that when you get a snag or small rip in the fabric, the fabric bonds together and "self-repairs." You can trust us—We Googled it so you don't have to. After rumbling around in our bag for a while, the Peak Design Shoe Pouch ended up with a snagged thread that we started to pull out of curiosity. Magically, the fibers in the fabric did self-repair leaving no rips or tears in sight.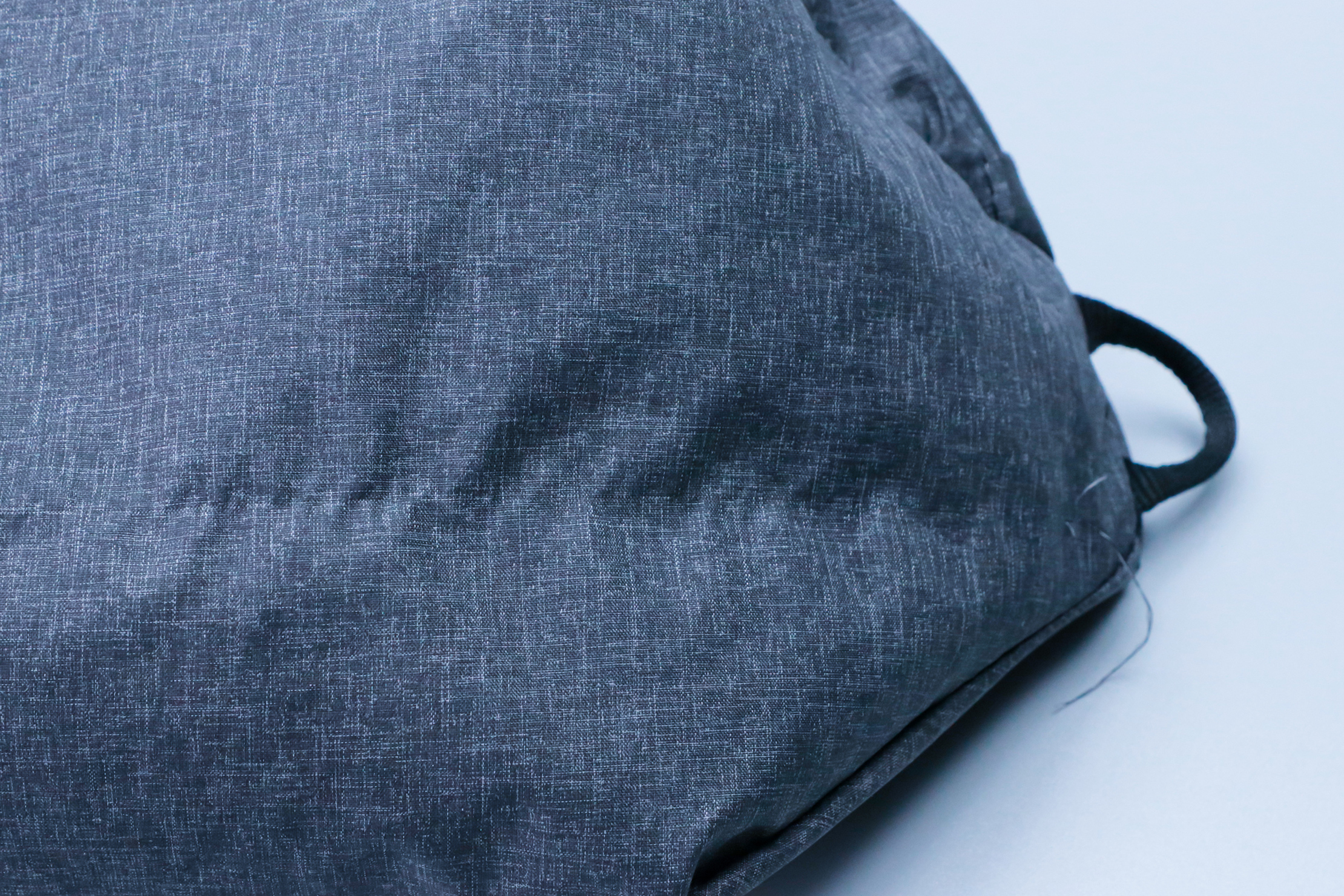 For the most part, this Shoe Pouch is made from the same materials as the Peak Design Packing Cubes, minus the compression zippers. Speaking of those zippers, we found it interesting that the packing cubes are made with YKK zips, while the shoe pouch uses Zoom zippers. Perhaps it's because you need something a little more robust to compress down your clothing, but we're not sure that's a good reason not to use them on the shoe pouch. The Zoom zippers on this pouch are reverse coil and do offer a decent amount of weather resistance in addition to the DWR coating.
YKK is one of the most trusted zipper brands around, and when we see them on a bag or pouch, we consider them a mark of quality. Zoom zippers aren't awful, but we have had some issues with the zipper tracks pulling apart on other products, so we are a bit weary. Luckily, there were no such issues to report on the Peak Design Shoe Pouch, and we hope it stays that way!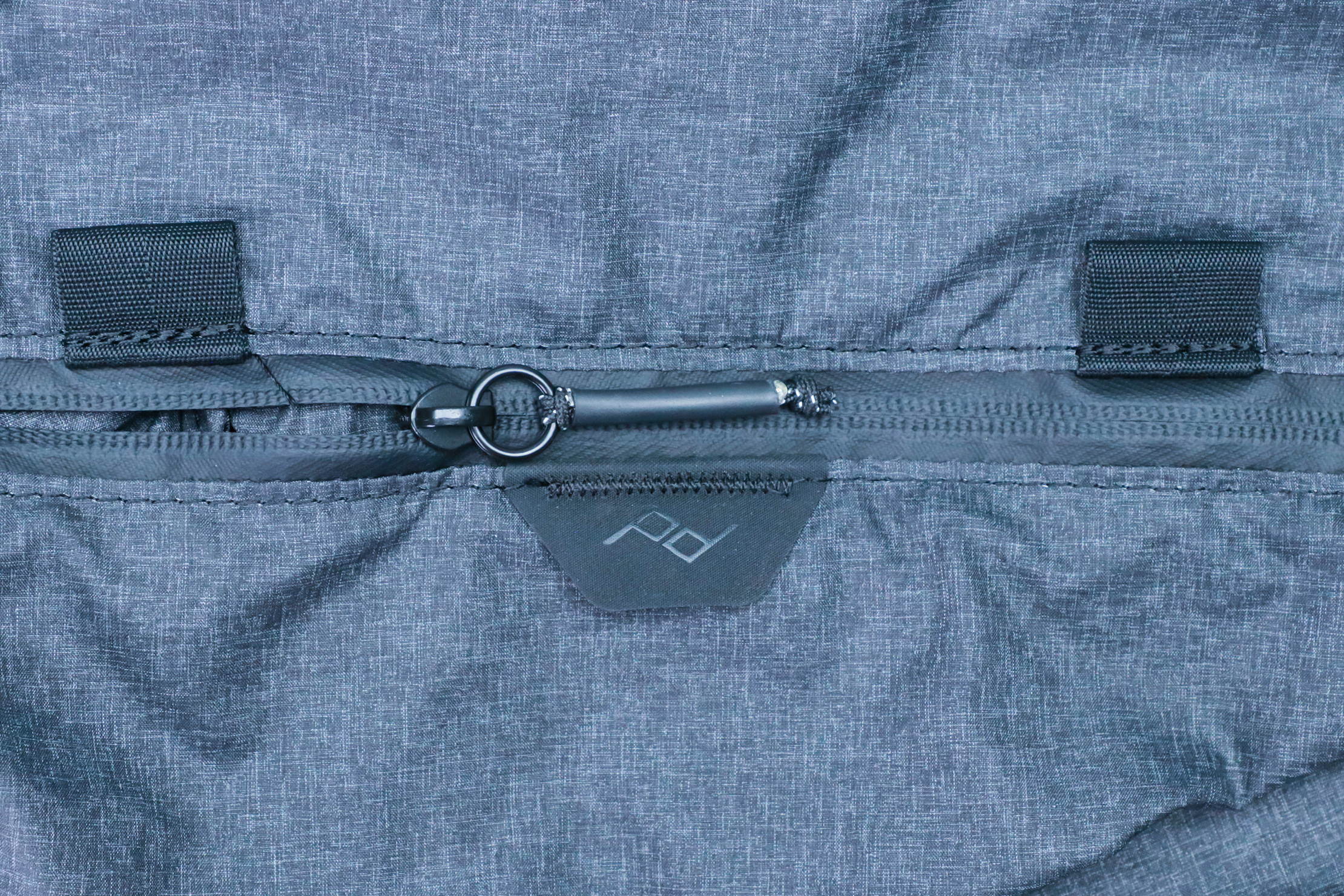 Elsewhere on the pouch, there's a Hypalon accent with the Peak Design logo stamped on it. It's a simple and polished branding touch that we're big fans of. Similar to the Peak Design Packing Cubes, the Shoe Pouch is available only in charcoal. It's classic Peak Design style—simple, sleek, and highly functional.
Features & Usage
Now that you know everything you've ever wanted to know about self-healing fabrics and quality zippers, let's talk about our experience actually using the Peak Design Shoe Pouch. As intended, it keeps your shoes separated from the rest of your clothes. We dig using it for hiking boots, gym shoes, and beach sandals, i.e., shoes that typically end up dirty or grimy. Nobody wants fresh mud or sand floating around their bag and mucking up their clothes and other gear.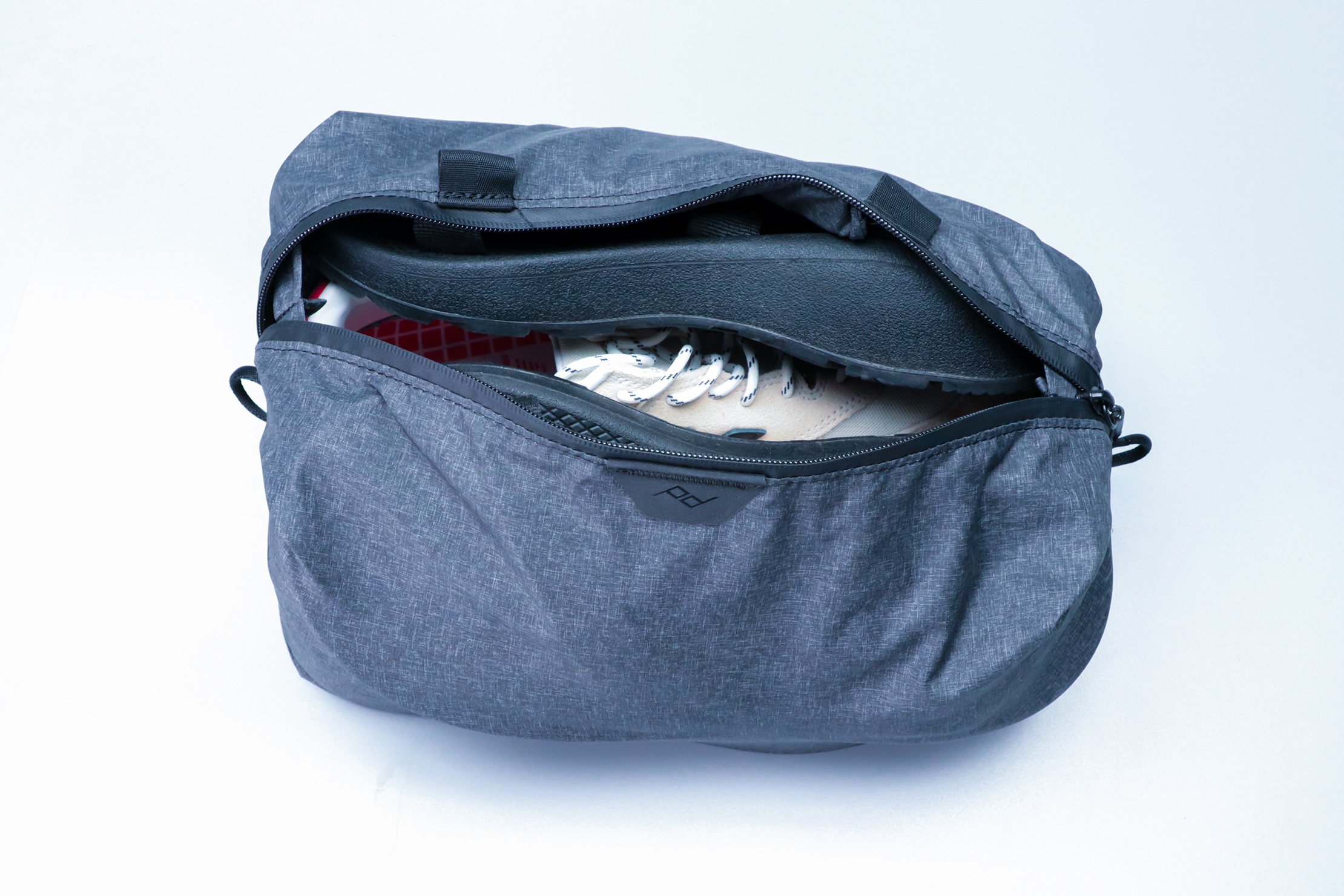 On their website, Peak Design says the Shoe Pouch fits one or two pairs of shoes depending on the size, and we found this to be pretty accurate. For example, we used it with a pair of women's size 9 boots, and there was enough space for some sandals or flats left. Peak Design shows a pair of men's size 11 tennis shoes and some slip-on shoes fitting inside, but it's a tight squeeze.
The most interesting feature of the Shoe Pouch is the built-in pocket that it packs up into. It's located on the inside of the pouch itself, and you literally shove the entire thing inside, closing it neatly with a snap. Then you get to see the "Peak Design Shoe Pouch" label, which is handy if this thing is in your closet and you want to identify it quickly. There's also a nylon loop on top for you to hang it up or grab it out of a drawer or other storage. It's pretty neat and very well designed, as expected from Peak Design.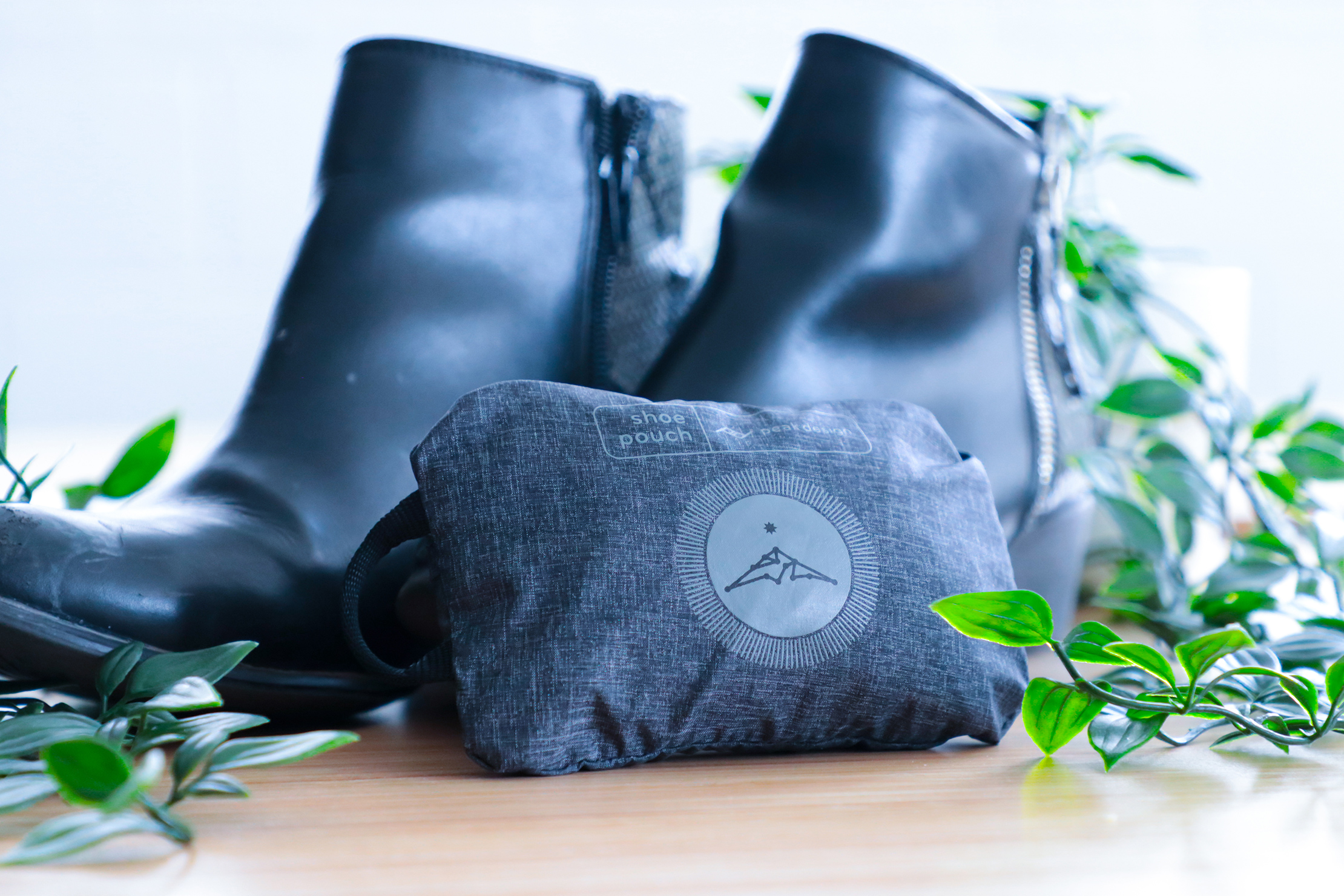 Peak Design products are typically made to work together as an ecosystem, and the Shoe Pouch is no exception. The thick nylon tabs on top of the pouch can be used to attach it to the inside of Peak Design bags using their c-clip. It's helpful to think of their pouches in terms of "packing units" if you want to use several products like the shoe pouch, packing cubes, and wash pouch inside the Peak Design Travel Backpack too. The Travel Backpack fits three packing units with a bit of extra space for a toiletry kit or small organizer pouch, and the small Peak Design packing cube equals one unit. The Shoe Pouch is the same size as the small Packing Cube when full, so it also counts as one unit.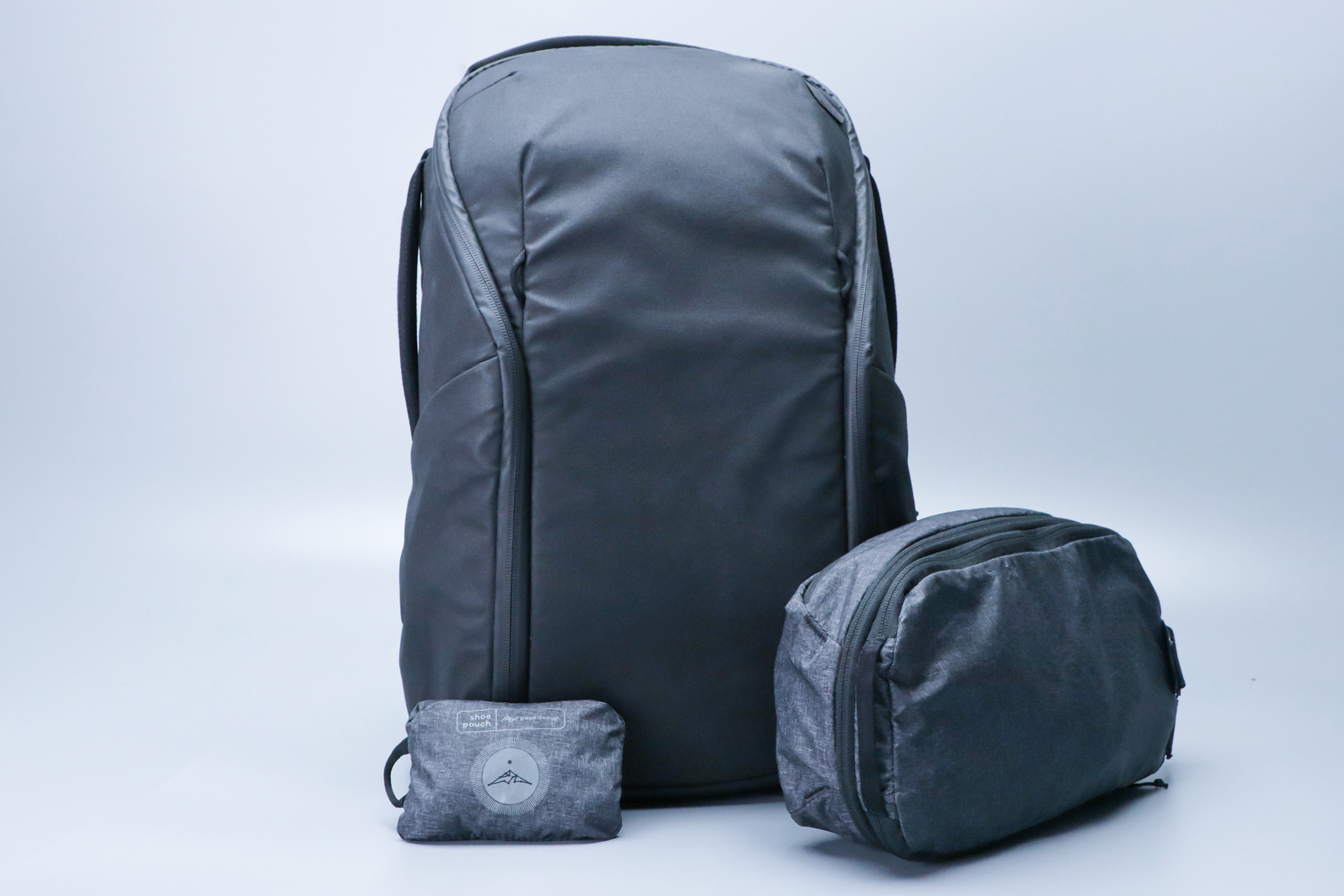 With the Peak Design ecosystem, you can easily find a combo that works for you, whether it's two small packing cubes and a shoe pouch or one large packing cube which takes up the whole bag. With all that said, you don't have to use the Shoe Pouch with the Peak Design Travel Backpack. It'll hold your shoes and keep them protected inside any travel backpack, daypack, or luggage that you choose, so do your thing. We will say that finding the configuration that fits your bag and works with the gear you have to carry is incredibly satisfying, which is why we dig the Peak Design system so much.
Overall, we found the Peak Design Shoe Pouch to be incredibly versatile and valuable. We like how it packs up really small for easy storage, and the self-healing fabric really comes in handy when you get a snagged thread. There's no reason that you can't use it as a straight-up packing cube for clothes if you really wanted to either. Just maybe make sure there's no sand floating around inside from the bottom of your sandals first.
Usage Timeline
Initial Usage
Condition: Excellent
The shape and size is great for shoes, but we like that it can be used for any items needed
We dig the greater integration with the Peak Design Travel Backpack
2 Weeks of Use
Condition: Excellent
Material is seriously lightweight and adds hardly any extra weight to your bag
Keeps dirt and debris from shoes separate from the rest of your clothes
Compresses down incredibly small to fit inside the built-in pouch for easy storage when not in use
Access the Pro Community Discussion
Get your questions about the Peak Design Shoe Pouch answered from our team and the Pro Community right here on the page. Plus, join discussions with other members about gear, guides, and more.
Other Organizers & Pouches Reviews