NITECORE NB10000 Power Bank Review
The NITECORE NB10000 Power Bank competes with similar 10,000 mAh power banks in performance, though its lower weight and slim size make it easier to pack.
Our Verdict
Unlock the Pro Summary
Save time. Get access to brief summaries of our reviews so you can browse and make decisions more efficiently.
Pros
Lightweight and small for a 10,000 mAh power bank
Supports simultaneous use of both ports
Low current mode handy for trickle charging low-power devices
Cons
LED indicators look only halfway full when unit's fully charged
Sharp corners can catch on loose fabric
Only rechargeable via USB-C
Recent Pack Hacker Video
Technical Details
Weight (oz)

5.3 oz (150.3 g)

Dimensions

4.8 in x 2.32 in x 0.42 in (12.2 x 5.9 x 1.1 cm)

Notable Materials

Carbon Fiber

Manufacturing Country

China

Warranty Information
Buying Options

$59.95
$59.95
Full Review
Get up to $15 off NITECORE • Join Pack Hacker Pro
There are so many power banks in the market that it's sometimes easy to forget they're all built differently. Look a bit closer, though, and you'll begin to see the nuances. Take, for example, size and capacity. For a given capacity, each model from each brand can differ wildly in size. Because the truth is, size and capacity are two different things, and it's up to brands how to balance the two while keeping other features in mind.
In this review, we're looking at a very good example of how this works out. Specifically, how a power bank can be so small and lightweight while packing so much capacity.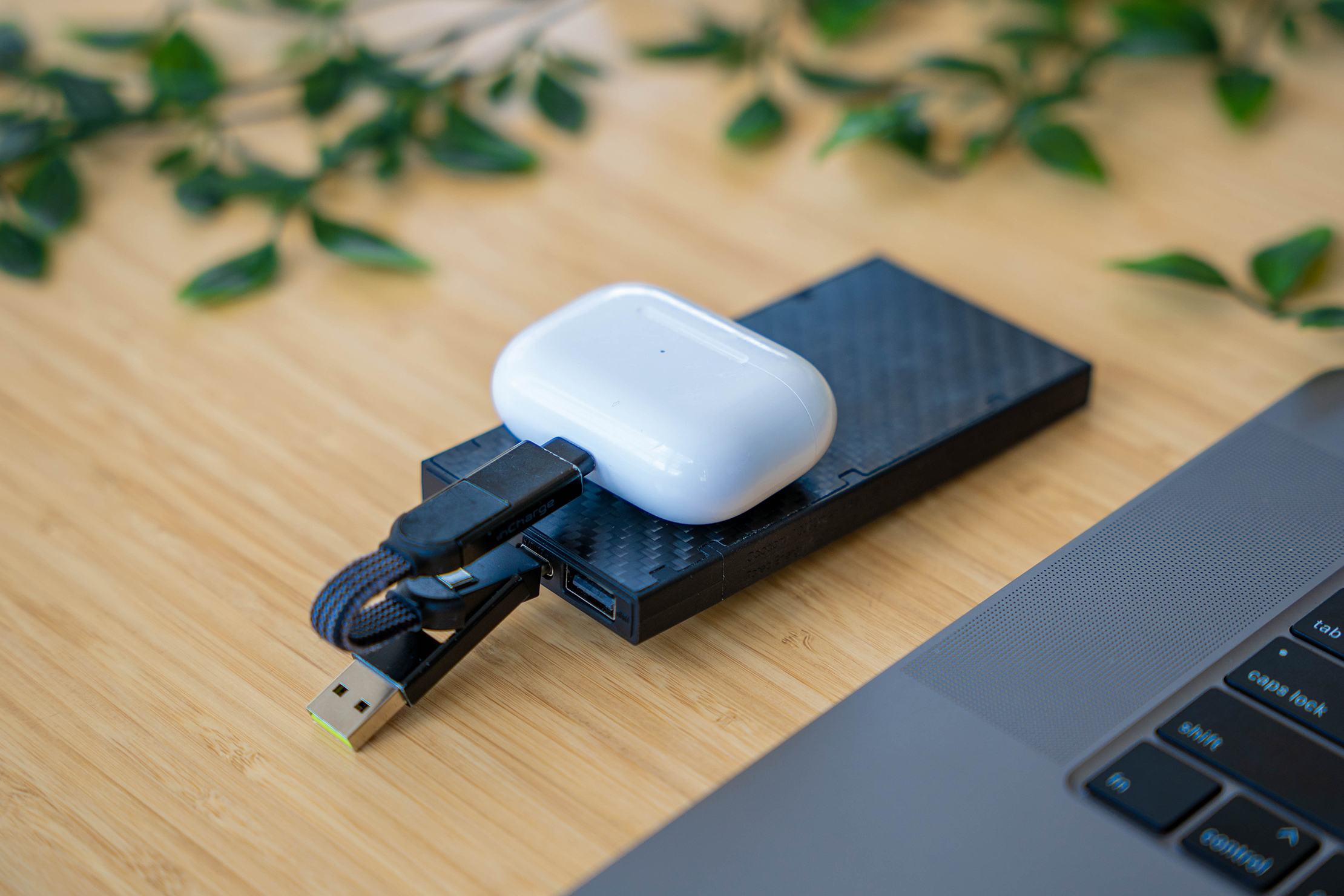 NITECORE's NB10000 doesn't look too impressive right out of the gate. It has two ports, a power button, and a slim carbon fiber body. You'd be forgiven for thinking that this power bank is only 6,000 or 7,000 mAh. It's actually a 10,000 mAh unit, however, and at just 150 g, it's one of the densest power banks we've tested, at the cost of the extra frills found with some other power banks.
The Rundown
We'll start with a tour of the hardware features around the outside. Up at the top are two USB ports—one USB-A and one USB-C—and a physical power button with embedded LED indicators. There are four LED indicators in total, with the one on the far right indicating when it's in low current mode, while the rest indicate charge status. It's a pretty basic setup, visually speaking, but the NB10000's updated version 2 does have yellow accent coloring around the ports.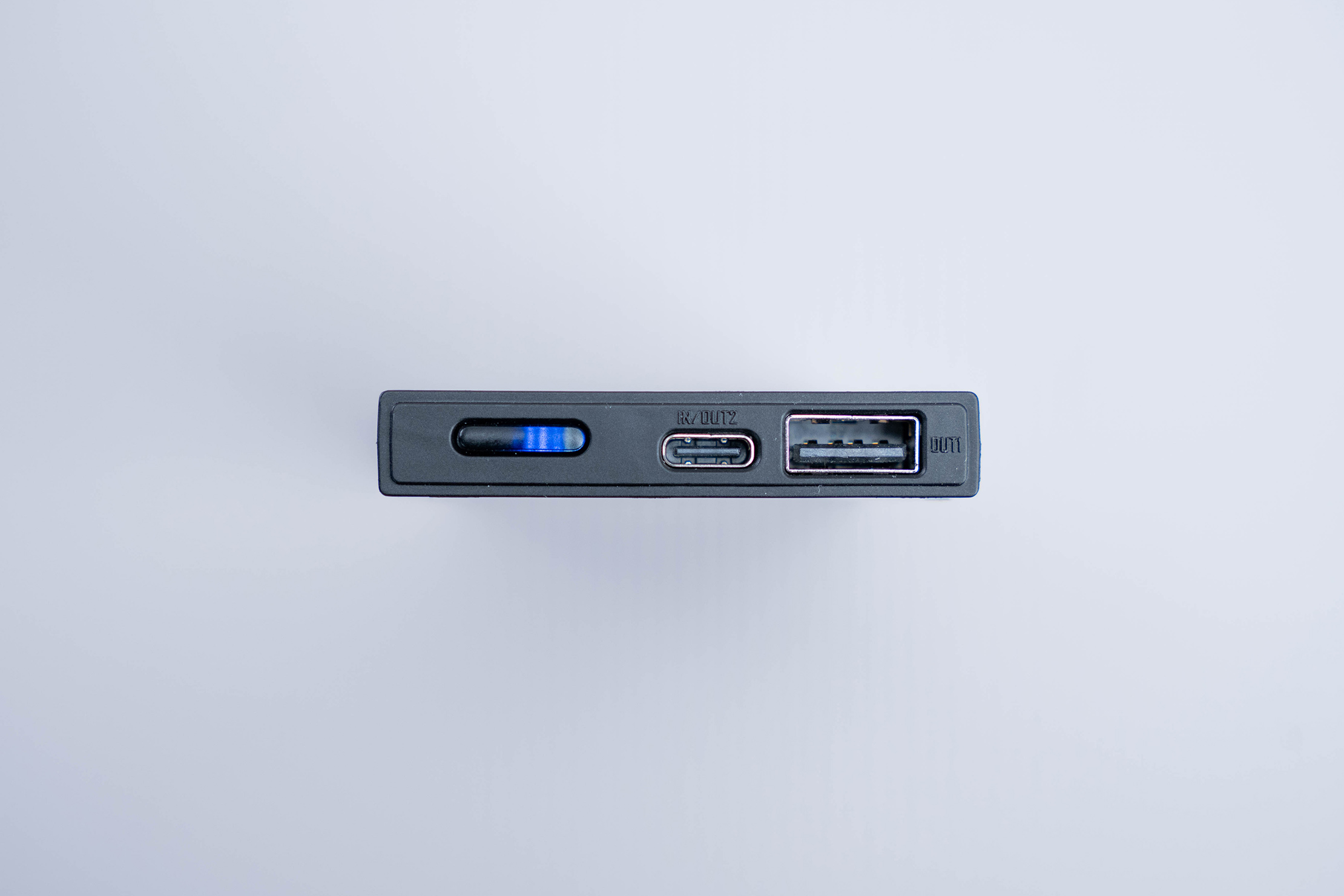 Reading the LEDs can be somewhat confusing since they are all located on one side of the button, and only three of them indicate charge level. We sometimes get the wrong impression that the unit is only half-full since three LEDs only span half the length of the button. It's not, though, and we had to get used to this odd design choice to avoid overcharging the unit. You can also double-tap the button to turn off the LEDs altogether.
The good news is that NITECORE's moved the LEDs beside the power button on the newer version of the NB10000. It's now much easier to read, and we wish it came out this way in the first place.
Charging the NB10000 is done through the USB-C port. This port supports two-way USB Power Delivery (18W input and 20W output on the newest version). Meanwhile, the USB-A port only supports 18W output. Both ports, however, support Quick Charge 3.0. If you decide to use both ports simultaneously, the output is capped at 15W (5V*3A). You can also charge the NB10000 while using it to charge another device. All in all, it's a fair amount of charging functionality for a power bank of this size.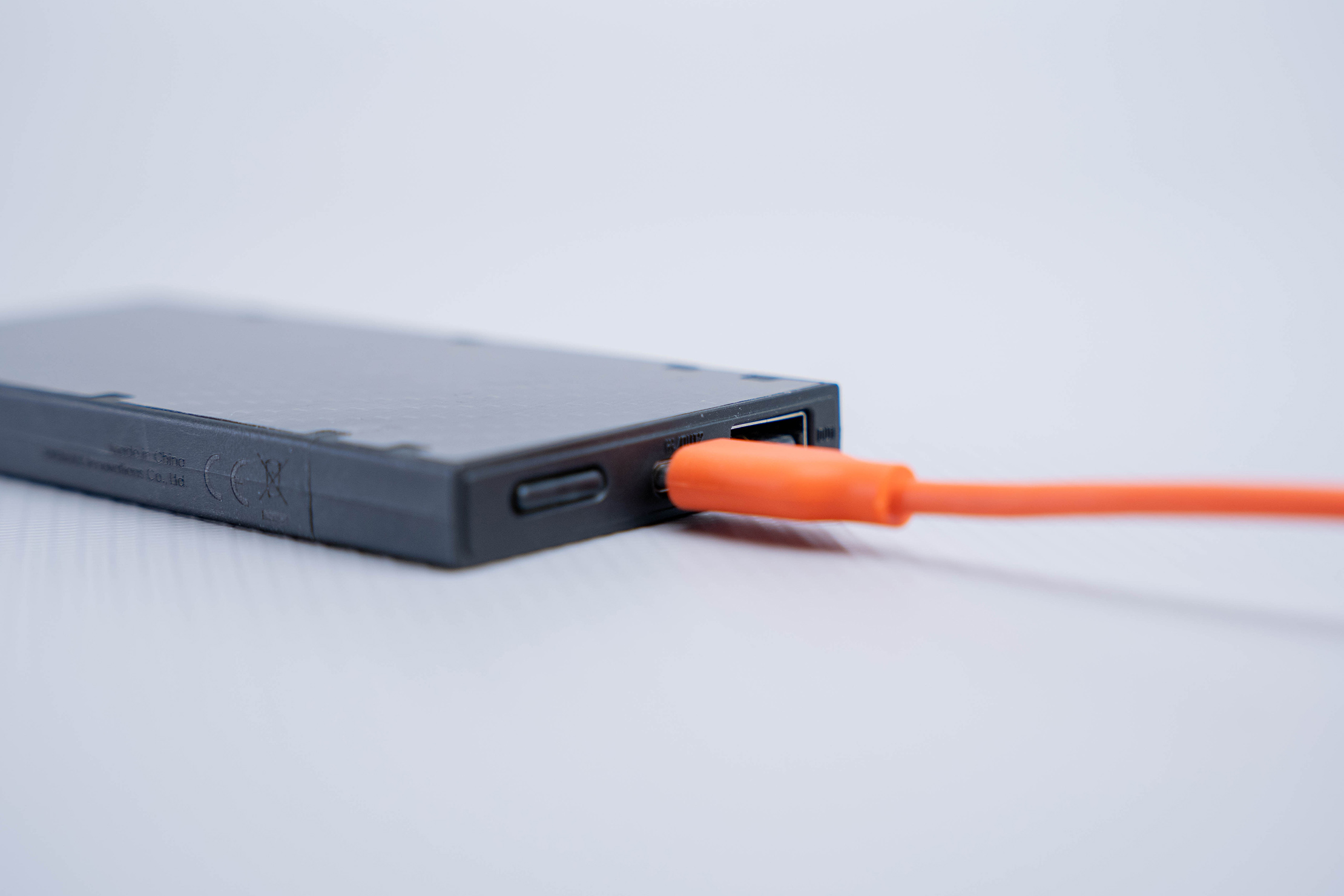 As for the low current mode, that's designed for low current devices like smartwatches and wireless headphones—devices that generally don't require a ton of power. To activate, simply tap and hold the power button.
As the name suggests, the NB10000 has a mAh rating of about 10,000. Doing some rough back-of-a-napkin math, that's worth about three charges for either a Samsung Galaxy S22 (3,700 mAh) or Apple iPhone 13 Pro (3,095 mAh). If you're toting a higher-end device, that's two charges for a Galaxy S22+ (4,500 mAh) or iPhone 13 Pro Max (4,352 mAh).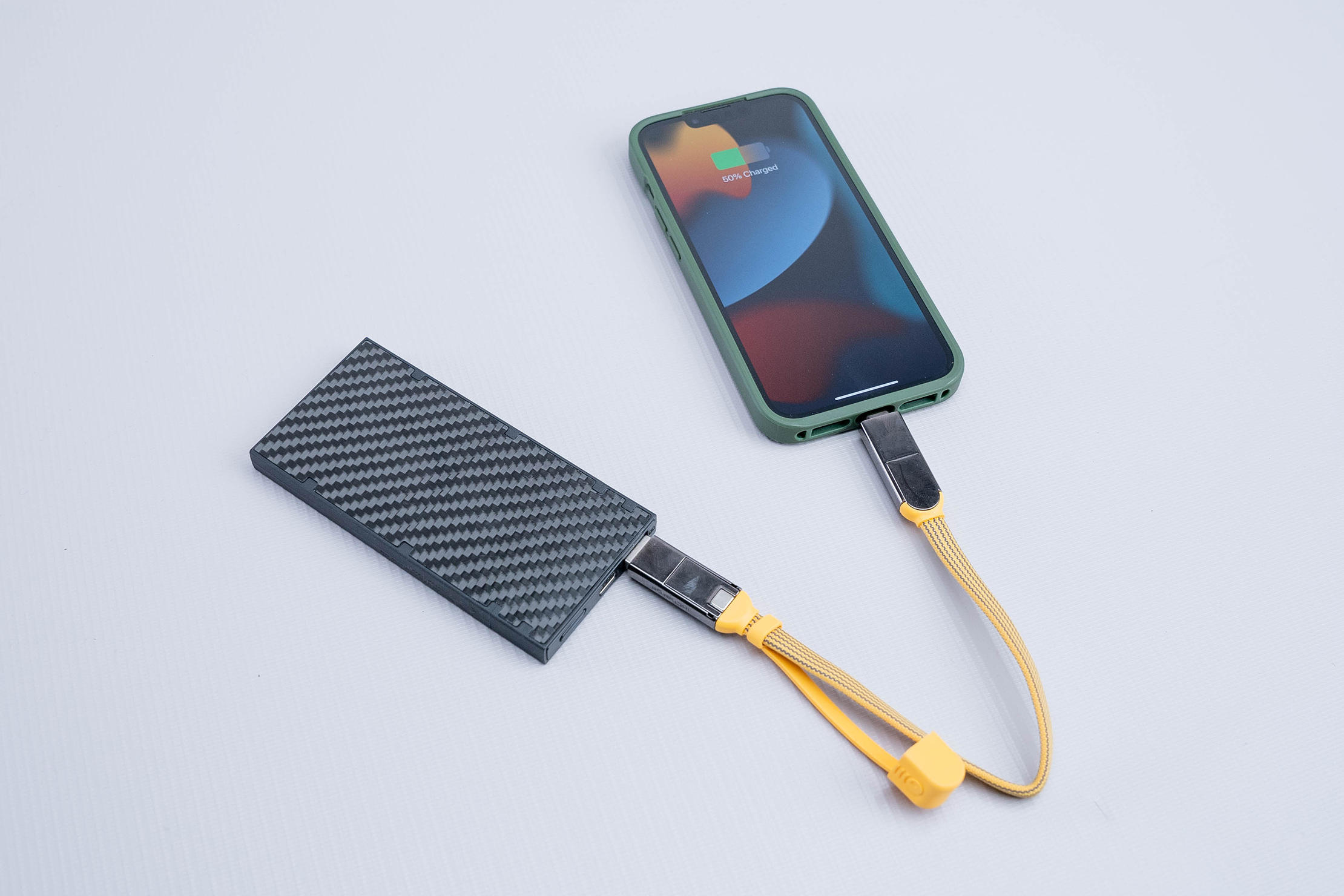 Your mileage may vary since power transfer isn't a hundred percent efficient in the real world, but you can get quite close. NITECORE is quite conservative in their own estimates, only quoting two charges for an iPhone 13 Pro and 1.5 charges for a Huawei P50 (4,100 mAh).
Packability
The most impressive feature of the NB10000 has to be its size. We've seen plenty of power banks smaller than this, but none really match it in terms of power density. We'll get to the comparisons later. For now, see how it packs easily into our tech pouch.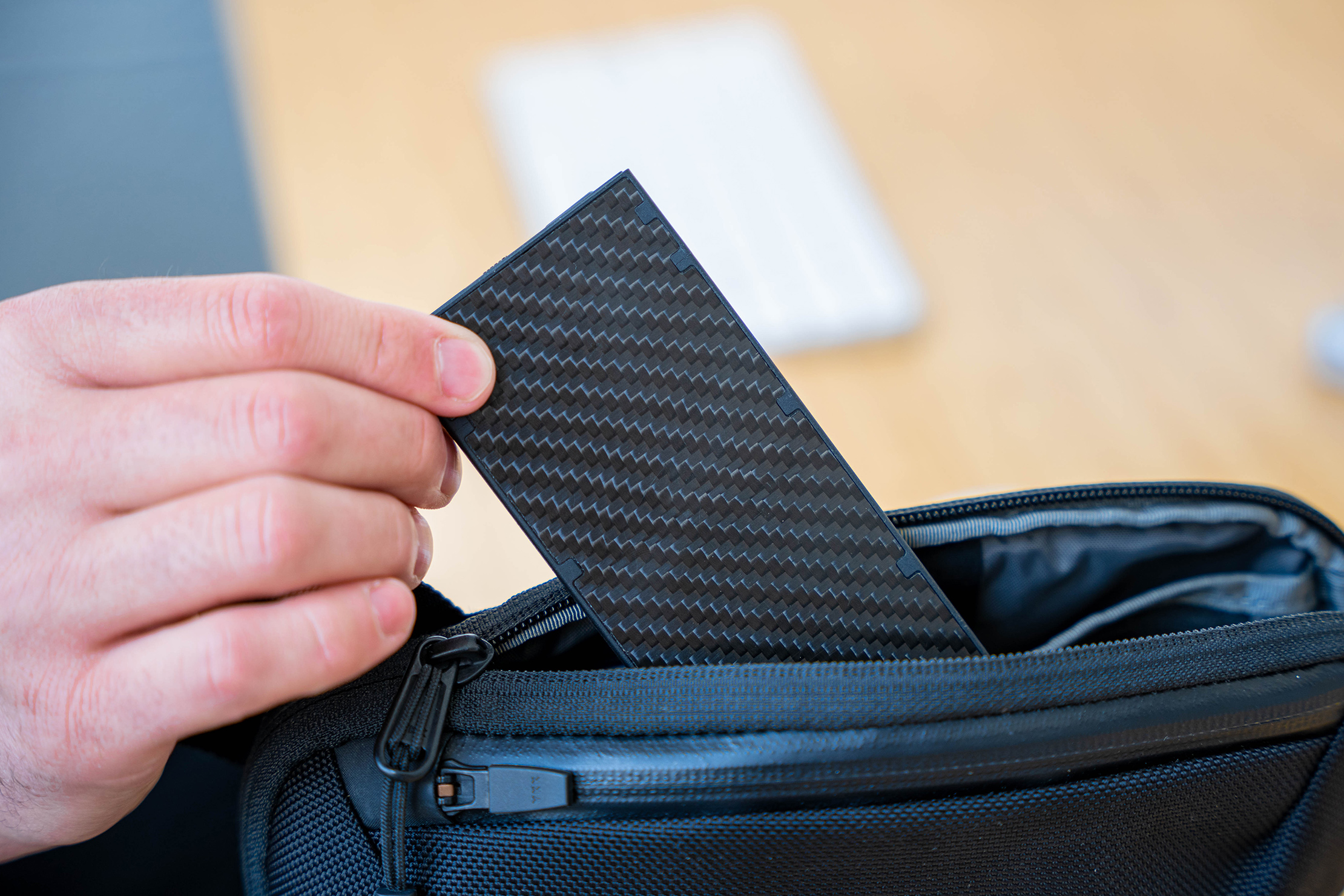 It's an easy fit even for an already-packed tech pouch such as ours. The only problem is how the NB10000 is shaped: it's a very boxy power bank. Its corners are relatively sharp, and they can catch on soft fabrics or loose threads. Think of stretchy mesh typically found in tech pouches, loose shirts, and worn-out pants pockets—these will probably snag on the NB10000 sooner or later.
On the other hand, we like that NITECORE pretty much went as minimal as possible with the NB10000's design. There are no frills like a curvy chassis or shiny trim added solely for the sake of styling. Yes, the body is carbon fiber, but that's as much about keeping the weight down as it is about the looks. Plus, it is IPX5 rated, so it also has good water resistance.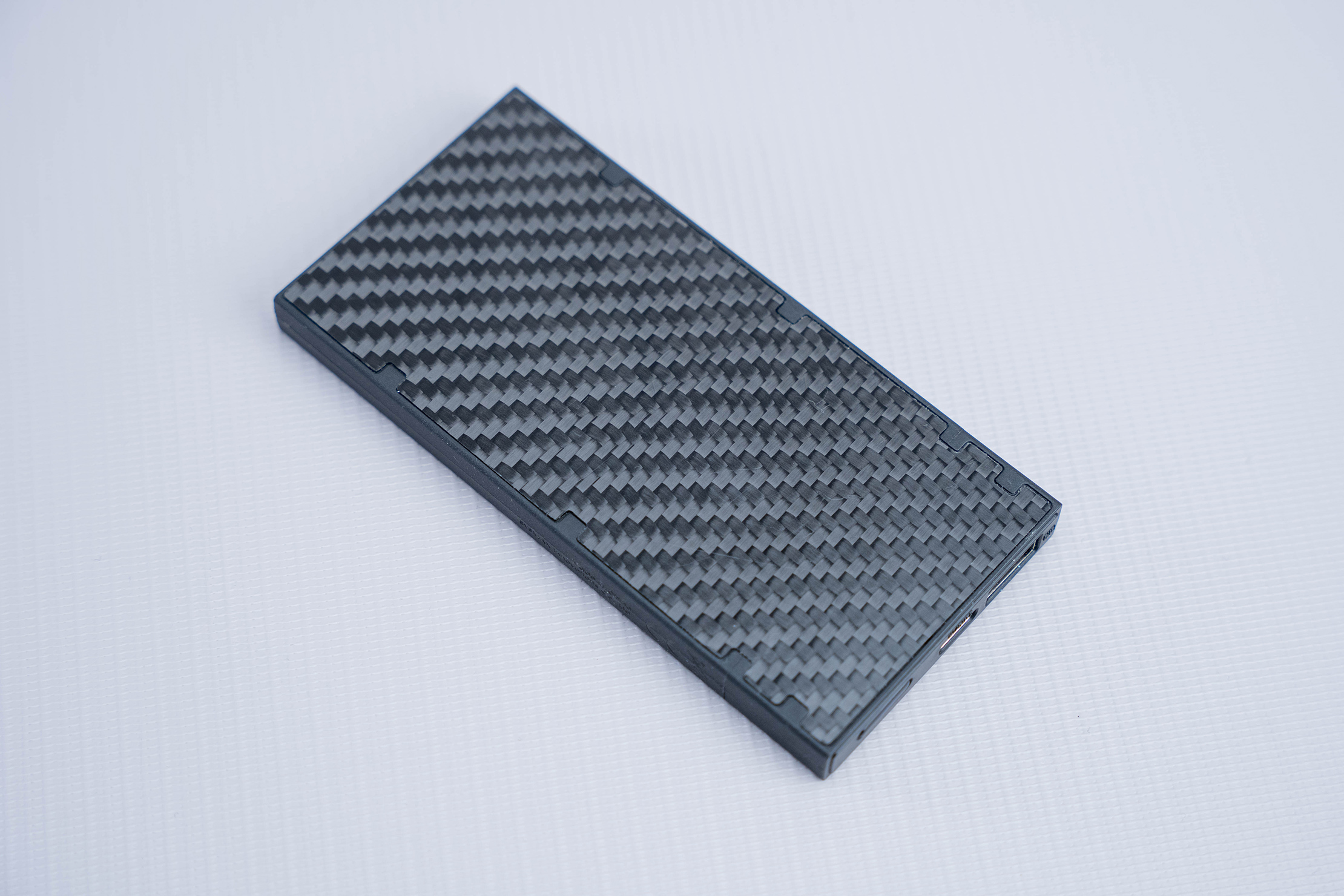 For the record, we're not quite fond of how the carbon fiber finish looks, but it is what it is.
Quick Comparison
Now's the part where we actually see how the NB10000 stacks up against the competition. We've gathered two power banks with a size or capacity, namely the Anker PowerCore Lite 10000 mAh and the Satechi Quatro Wireless Power Bank. We've also thrown in the Futurizta Tech Pixy Mini, one of our go-to power banks due to its exceptionally compact size.
NITECORE NB10000: 10,000 mAh / 150 g = 66.7 mAh/g
Futurizta Tech Pixy Mini: 5,000 mAh / 98 g = 51.0 mAh/g
Anker PowerCore Lite 10000mAh: 10,000 mAh / 216 g = 46.3 mAh/g
Satechi Quatro Wireless Power Bank: 10,000 mAh / 268 g = 37.3 mAh/g
The figures speak for themselves, with the NB10000 being the clear winner in terms of sheer power density. Of course, the other battery banks have their merits in extra features the NB10000 doesn't have. For example, while Satechi's Quatro may come off as the worst, it also features two wireless charging spots.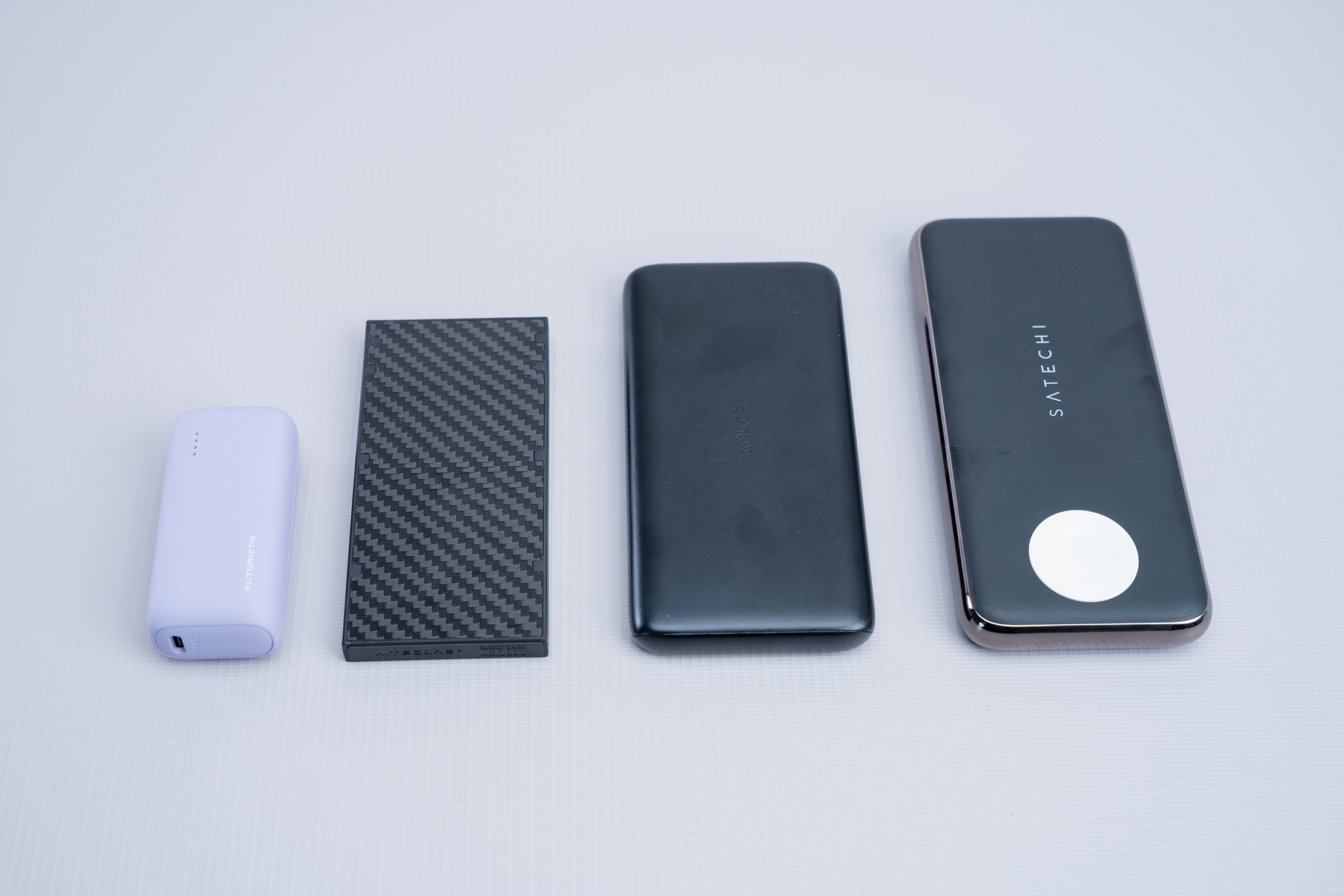 Features-wise, the NB10000 does come off a little modest. Save for the low current mode, it doesn't boast blazing fast wired charging speeds, nor does it have wireless charging. There are no built-in flashlights, nor is there a digital readout. You'll be hard pressed to find branding even—and that's okay.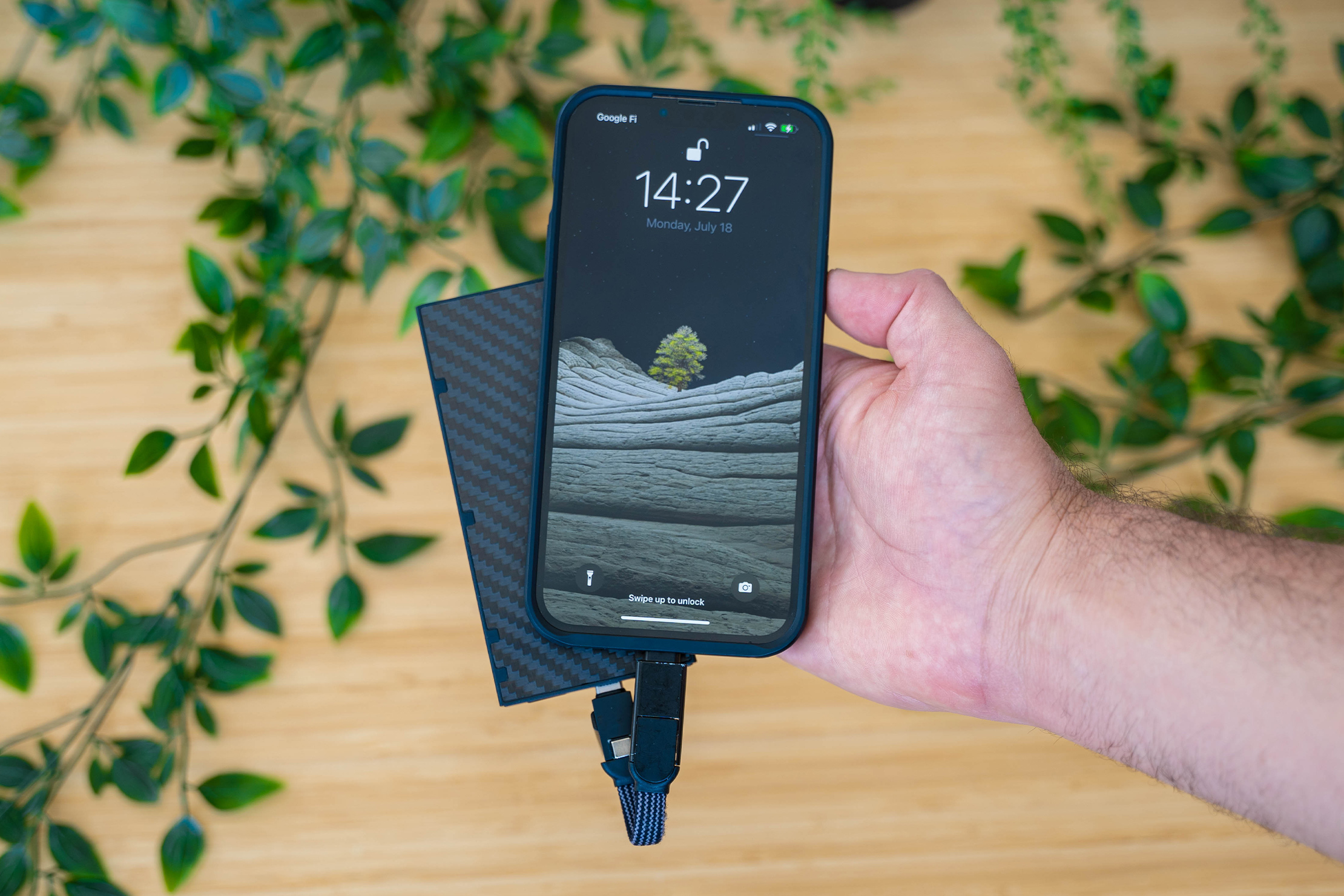 For straight-up packing as much power as you can while minimizing space occupied, the NB10000 is a clear-cut winner in our book. Sure, the sharp corners and carbon fiber finish may be cons, but its charging potential is a compelling selling point for any digital nomad.
Usage Timeline
Initial Usage
Condition: Excellent
One of the smallest and lightest 10000mAh battery banks we've seen to date
Edges are square and pointy, which isn't the most pleasant to grab
Dig the LED indicator that shows charge level
2 Weeks of Use
Condition: Excellent
LED Indicator takes a bit to get used to reading as when full, as it looks only halfway charged compared to the width of the button—there are 3 LEDs total, while a lot of banks have 4
Really great weight to power ratio (mAh)—it's one of the most lightweight battery banks we've tested to date that has a capacity of 10000 mAh
Did we mention that we dig it's lightweight & small?
Access the Pro Community Discussion
Get your questions about the NITECORE NB10000 Power Bank answered from our team and the Pro Community right here on the page. Plus, join discussions with other members about gear, guides, and more.
Other Productivity & Tech Reviews