MUHLE Fusion Travel Razor Review
The MUHLE Fusion Travel Razor's aluminum construction gives it the high-quality heft that we like at the sacrifice of increased weight.
Our Verdict
Unlock the Pro Summary
Save time. Get access to brief summaries of our reviews so you can browse and make decisions more efficiently.
Pros
Hefty weight makes it feel like your razor at home
Widespread availability of Fusion razors
Razor head assembly pops off easily
Cons
Not the lightest razor for travel
5-blade Fusion not as compact as simpler razor heads
Shiny bits bear bathroom stains easily
Recent Pack Hacker Video
Technical Details
Weight (oz)

1.41 oz (40 g)

Dimensions

4.5 in x 1.75 in x .75 in (11.4 x 4.4 x 1.9 cm)

Notable Materials

Aluminum

Manufacturing Country

Germany

Warranty Information
Full Review
Shaving is a once in a while morning ritual that a lot of us perform. For some, it's just something that has to be done, but for others, it's a refreshing exercise in hygiene that bolsters confidence. We land somewhere in between with a keen focus on, to no one's surprise, the travel-friendliness of the razor we use.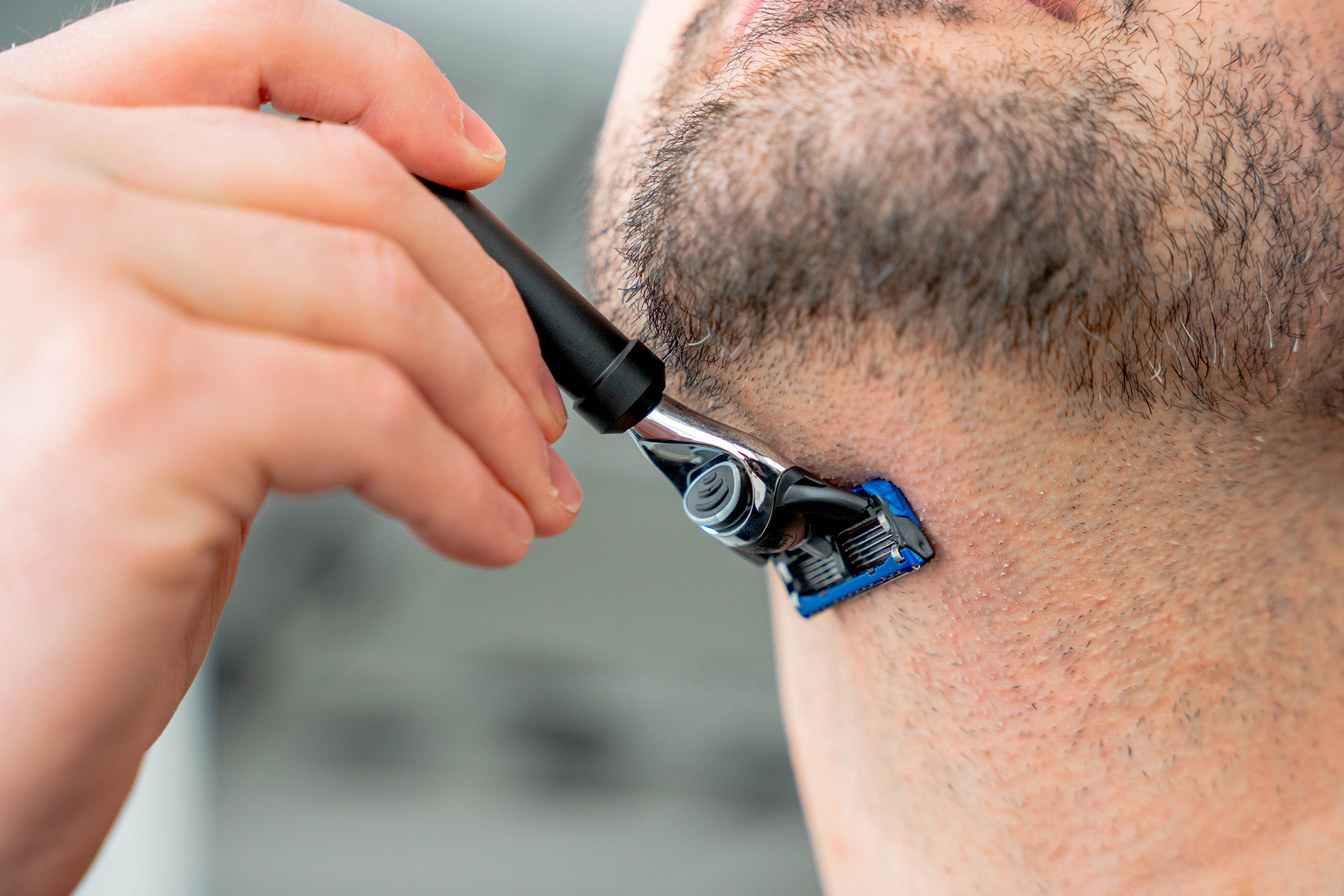 In this review, we're testing the MUHLE Fusion Travel Razor, and there are two main things that make it very suitable for a traveler. First, its use of Gillette Fusion razors means it's easy to find spare cartridges, whether at home or at your destination (so long as it's somewhere near civilization). Second, its heft feels just as high quality as the one you'd typically use at home.
Okay, "heft" doesn't really sound like something that'd be a plus for travel purposes. Worry not, however, as we'll make the case that it's a good thing, so read on to find out more.
Materials & Aesthetic
At first glance, the Fusion Travel Razor doesn't look all that different from upscale razors that are a step above disposable ones. Thanks to the rounded handle, shiny neck, and subtle curves around the razor head, it looks very sleek and classy. At the end of the day, though, it's still a razor, and razors are closer to tools than decorations in our book.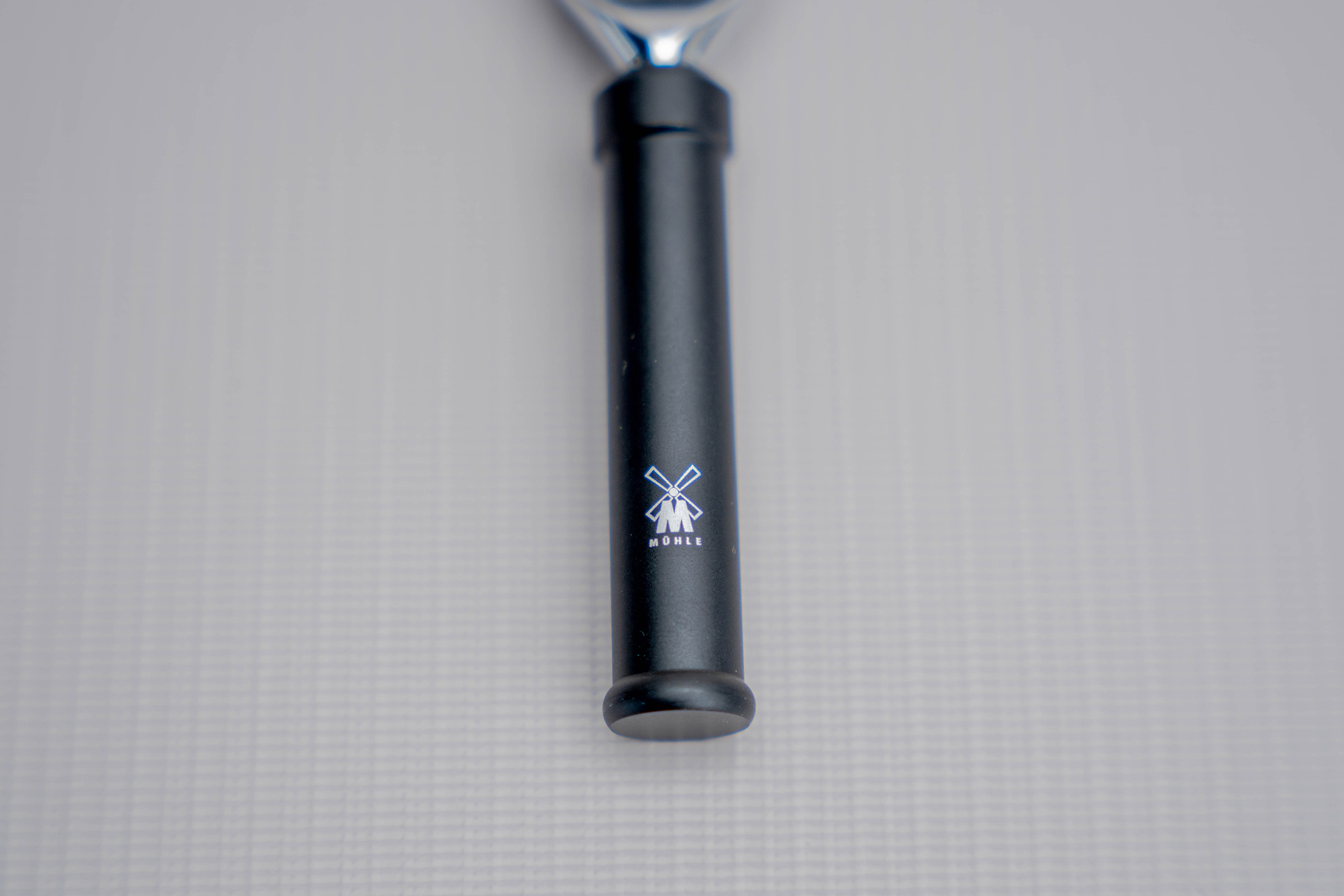 The good news is that, despite the fancy looks, the Fusion Travel Razor feels quite rigid. Compared to the plastic construction of disposable razors, the aluminum construction here feels very premium. MUHLE even made an effort to put an anodized finish for the handle that gives it a matte black look—a look we're huge fans of.
As the name suggests, the Fusion Travel Razor is designed around Gillette's Fusion razor. Fusion razors use five blades, unlike Gillette's other razor, the three-bladed Mach3. As a side note, MUHLE also had a Mach3 version of the Travel Razor. However, it's no longer listed on their website at the time of writing. Either way, the use of Gillette's blades means availability shouldn't be a problem as most supermarkets and drugstores carry them.
Usage & Features
First, let's discuss how the Fusion Travel Razor performs as a razor (we'll get into the travel side of things later on).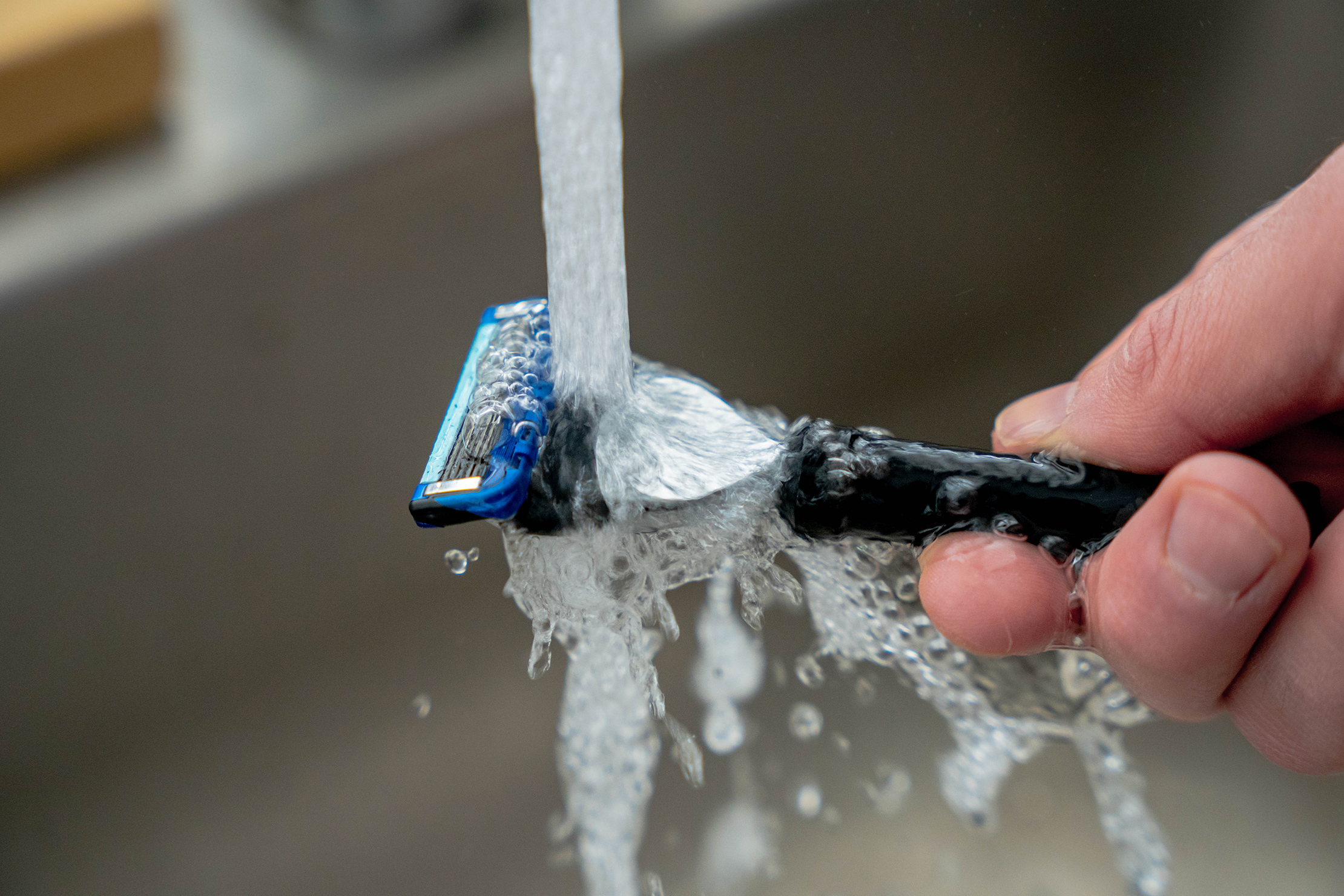 The Fusion Travel Razor handles really well, thanks to the weight of the aluminum. That may sound like a negative (and a tiny bit counter-intuitive) since aluminum is generally known as a lightweight metal. Compared to plastic, though, it still comes out as heavy (1.4 ounces). The good news is that heaviness is something often associated with quality.
It's tricky to describe, as "feeling" is a very subjective aspect to convey. If we were to compare it to something similar, it would be the difference between holding an iPhone and holding a toy walkie-talkie; one feels heavy-duty, and the other just feels flimsy.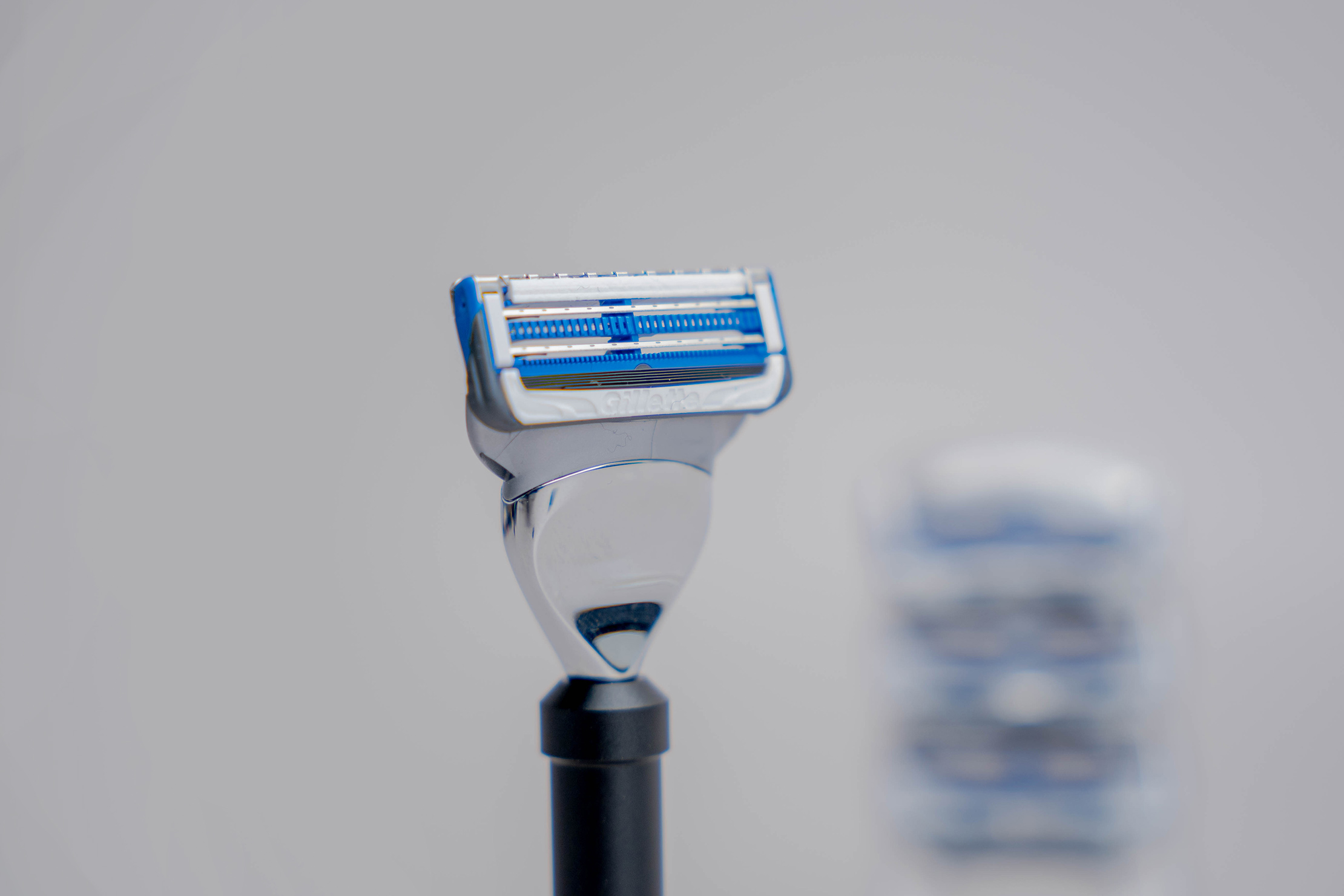 The razor itself shaves thick facial hair really well, which isn't surprising given the 5-blade configuration of the Fusion razor. Gillette has their craftsmanship nailed down to a T at this point, so there was little doubt whether the razor would perform well or not.
Replacing the razor head is easy and familiar if you've used a Gillette Fusion-based razor before. Simply push the button located near the top of the neck, and the razor head should pop off. Similarly, replacement cartridges click into place without further fussing around required.
One Fusion razor head is typically good for about two weeks of use for us. If trips go over that, then we'll carry some spare cartridges, plus our WAHL Half Pint for heavier shaving. Your mileage may vary depending on your shaving habits, but the Fusion's 5-blade setup is quite long-lasting, all things considered.
The only thing you need to watch out for is gunk buildup in the various gaps of the razor. Fancier razors like this one tend to have a handful of these gaps where dried-up shaving cream, lotion, and moisture can build up and dry out. The razor head comes with a sheath to protect it from buildup after shaving. On the other hand, the shiny neck portion is particularly susceptible to stains, so we recommend a quick wipe down after each use.
Now let's get into the travel side of the Fusion Travel Razor.
First, let's address the elephant in the room. Yes, it's not the most compact razor out there. In fact, it's easily the biggest when placed next to a disposable razor and the Merkur we use at home. However, size isn't much of an issue since you can always pop off the razor head to make it more compact.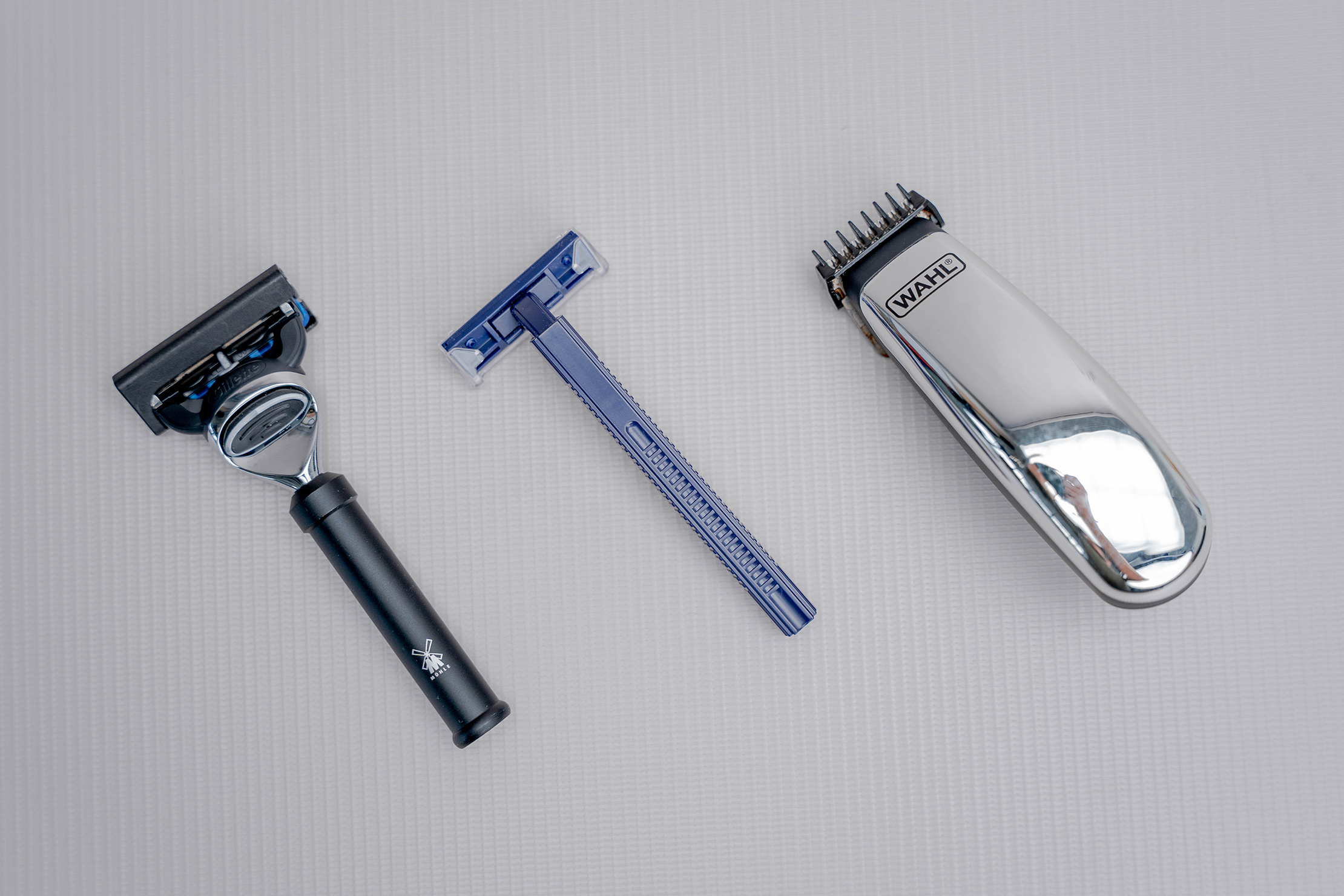 It's the weight we talked about earlier that's less travel-friendly. The Fusion Travel Razor adds a slightly—but still noticeable—weight to our small Dopp kit. Mind you, we are only talking about a few ounces, but every ounce counts, especially if you're barely making the carry-on limit. That said, we think it's a more than worthy trade-off just to have a razor that feels good to use.
In short, it has the heft of our Merkur at home but with the convenience of a disposable, cartridge-based razor. For context, the Merkur uses safety razors, which are not allowed in carry-ons by the TSA. In other words, while we do like the feel of the Merkur, it's not convenient to travel with since we'll have to get a safety razor at our destination.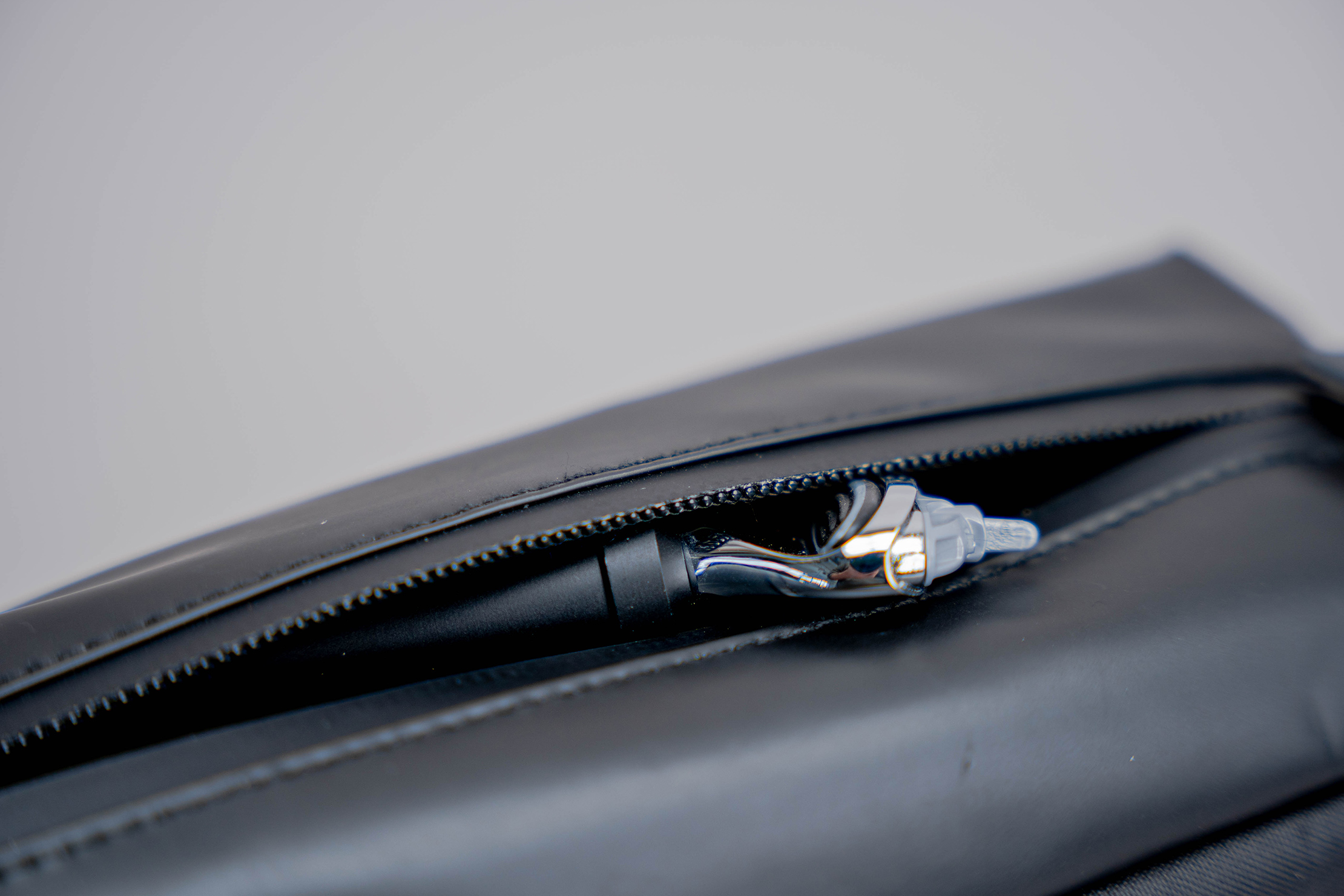 The Fusion Travel Razor may not be the most compact, but packing for a trip isn't just about weight and space savings. It shaves comfortably thanks to its heft and is convenient to carry around because of Gillette's wide availability. With that, it's definitely earned its spot in our shaving kit.
Usage Timeline
Initial Usage
Condition: Excellent
Handle is long enough to grip properly
Feels less plasticky thanks to the aluminum
Compatible with Gillette Fusion blades
2 Weeks of Use
Condition: Excellent
Travel-sized, but still feels like a razor you'd want to use every day
Not lightweight—the aluminum makes it heavy, but again, it feels better than plastic razors
Fusion Razors are easy to pick up at pretty much any supermarket worldwide
Access the Pro Community Discussion
Get your questions about the MUHLE Fusion Travel Razor answered from our team and the Pro Community right here on the page. Plus, join discussions with other members about gear, guides, and more.
Other Toiletries & Personal Care Reviews