Minaal Daily Bag Review
The Minaal Daily Bag is a clever day pack that's great for most and ideal for digital nomads—it's designed to hold your tech gear and packs flat.
Our Verdict
Unlock the Pro Summary
Save time. Get access to brief summaries of our reviews so you can browse and make decisions more efficiently.
Pros
Comfortable carry
Lays flat, making it easy to pack
Clever, thoughtful design
Cons
Horizontal pockets in tech compartment aren't great when carrying this thing in backpack mode
Welting has started peeling off on one of the pockets
Back panel has no mesh/air channels to help with breathability
Recent Pack Hacker Video
Technical Details
Capacity

21l

Weight (lb)

2.16 lb (1 kg)

Denier

600D

Dimensions

16.9 in x 12.6 in x 6.3 in (42.9 x 32 x 16 cm)

Notable Materials

Nylon, Woojin Hardware, Duraflex Hardware, YKK Zippers

Manufacturing Country

Vietnam

Laptop Compartment Size

15"

Warranty Information
Full Review
Get up to 20% off Minaal • Join Pack Hacker Pro
If you're a digital nomad, traveling the world while working at coffee shops, co-working spaces, or random park benches then you might fall in love with the Minaal Daily Bag. Are we exaggerating? Maybe a tad, but it's obvious this day pack has been thoughtfully designed and created with its user (you) in mind. (#AccidentalPoet.)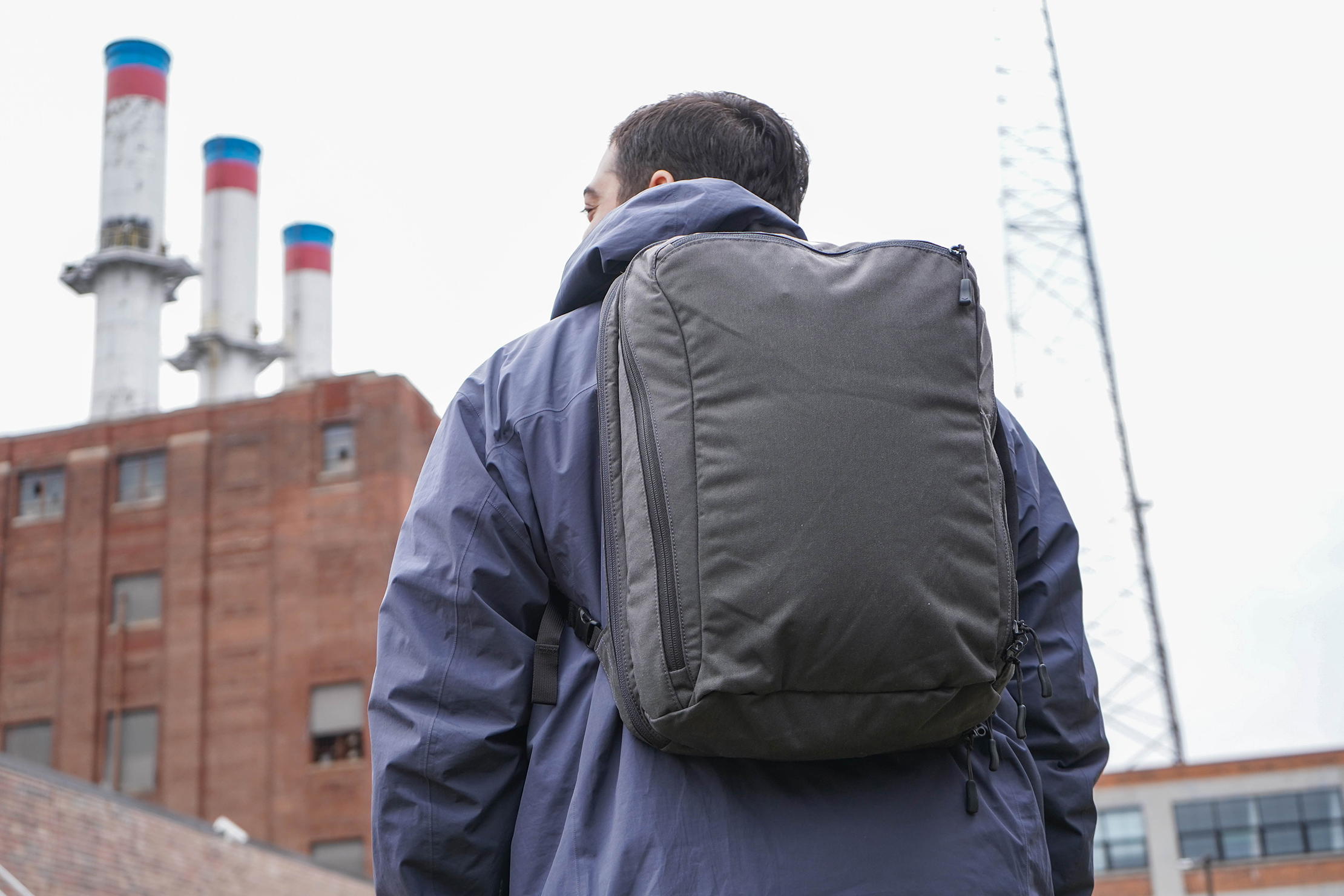 It doesn't compress, but it is highly packable as it lays completely flat when empty. The tradeoff here is that it has a structured frame sheet, so it feels more like a "real backpack" than other packable daypacks with no structure.
You can throw it in whatever travel pack you've got, but it's been specifically engineered to work with the Minaal Carry-on 2.0. While we haven't used this combo on a trip yet, we have tested it and are happy to report that the integration works well.
If you're not a digital nomad, but your life involves carrying tech on the regular, you'll also appreciate what this pack has to offer. So let's dive on in.
Materials & Aesthetic
The Minaal Daily Bag looks simple and discreet. Available in two colorways at the time of this review, Aoraki Black and Vancouver Grey, this day pack doesn't call attention to itself.
You may wish it was a bit more flashy, but for travel we prefer minimalist packs that blend in with the crowd. Especially considering the fact that this pack has been built to carry your expensive tech.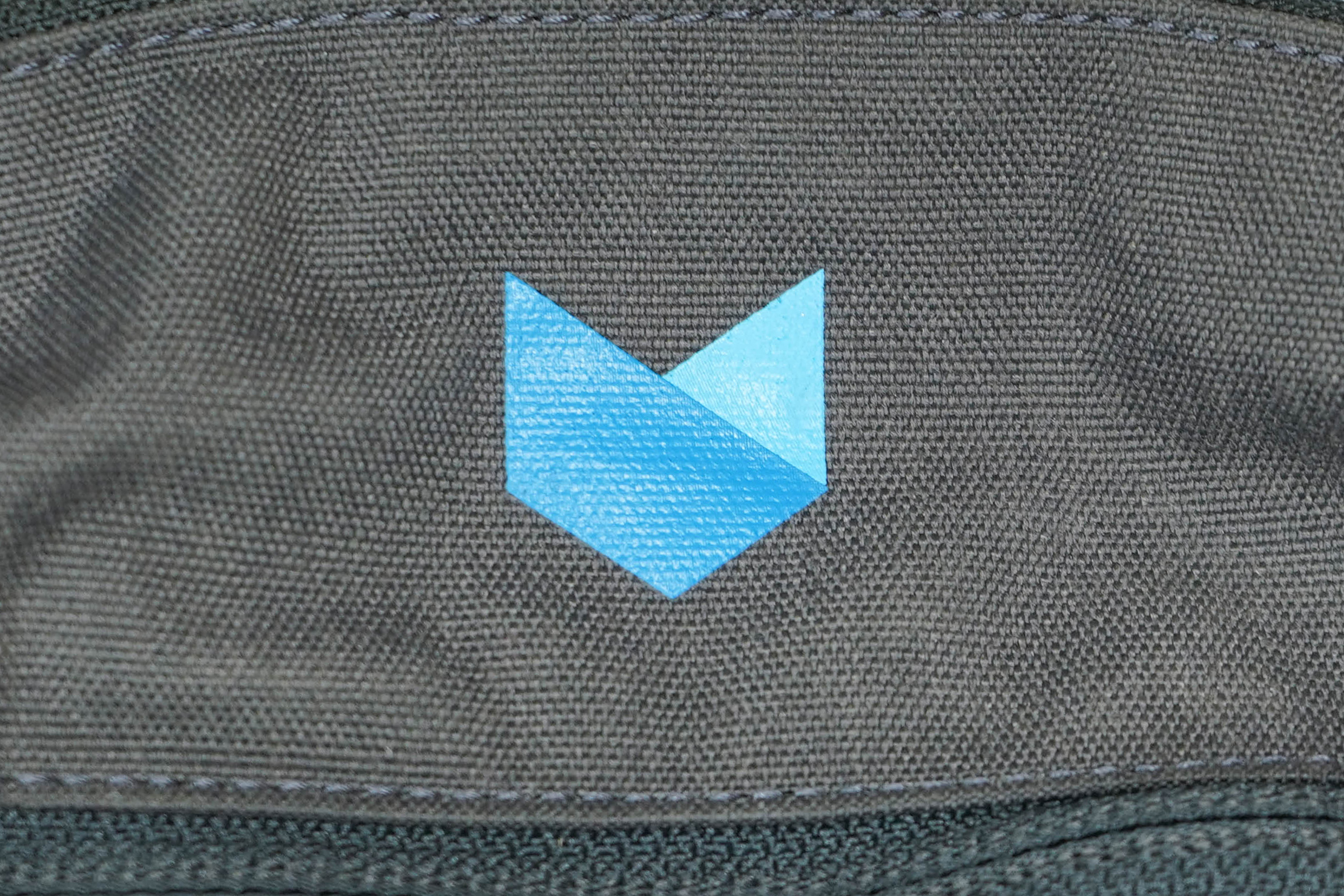 The branding is also minimal. You'll find the Minaal logo on the top of the pack and on one of the shoulder straps. We're not 100% sure what this logo is, but we think it looks like a fox…so we're going to go with that.
The exterior is made from durable and abrasion-resistant 600D nylon with 1000D nylon in the most vulnerable areas. The hardware is from Woojin and Duraflex, both of which are trusted brands.

The zippers, which are from YKK, are also lockable—a great feature for a pack built to hold some of the most expensive items you own (presumably—maybe you own a really, really expensive champagne glass or something triple the cost of a laptop). You don't have to worry about pickpockets while at a coffee shop, wandering the streets of a city, or elbowing your way through a crowded terminal.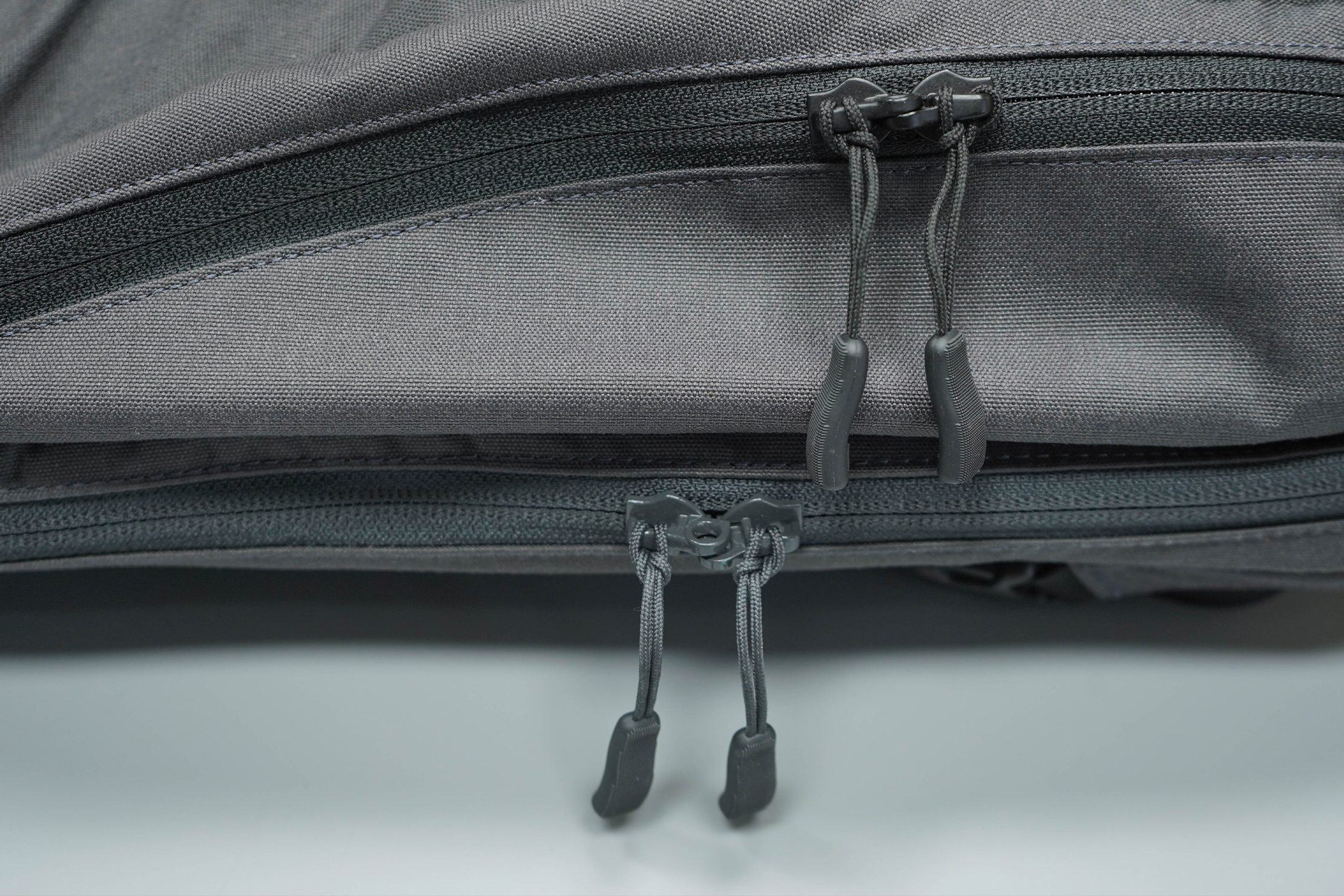 All in all, this pack has been made of quality, durable materials that (likely) won't fail on you.
External Components
As we mentioned at the beginning of this review, the Minaal Daily Bag is packable in that it packs flat (although it's not compressible). Usually, you have to sacrifice a comfortable harness system to get that packability…but not today! (So exciting it deserves an exclamation point!).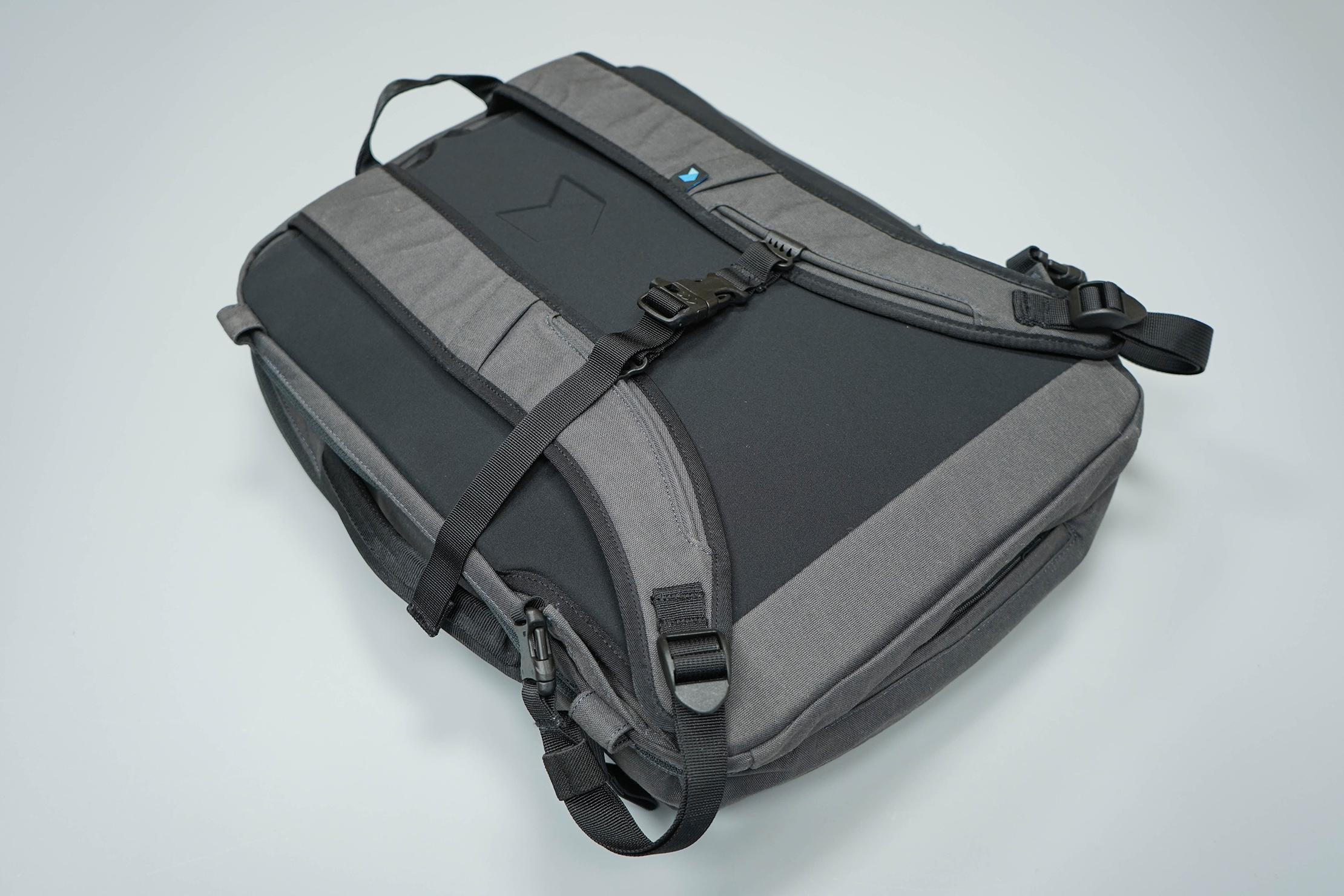 The Minaal Daily Bag manages to be both packable and comfortable to carry. So, our hats off to the design team over there.
The shoulder straps don't look fancy—they're not particularly beefy or padded—but they have a slight contour to them and wear really well. There are a couple of loops on the straps, allowing you to carry gear externally if you're into that sort of thing. The sternum strap is adjustable via a rail, meaning you can get it to the exact right place. It also has a whistle on it, which is a nice touch.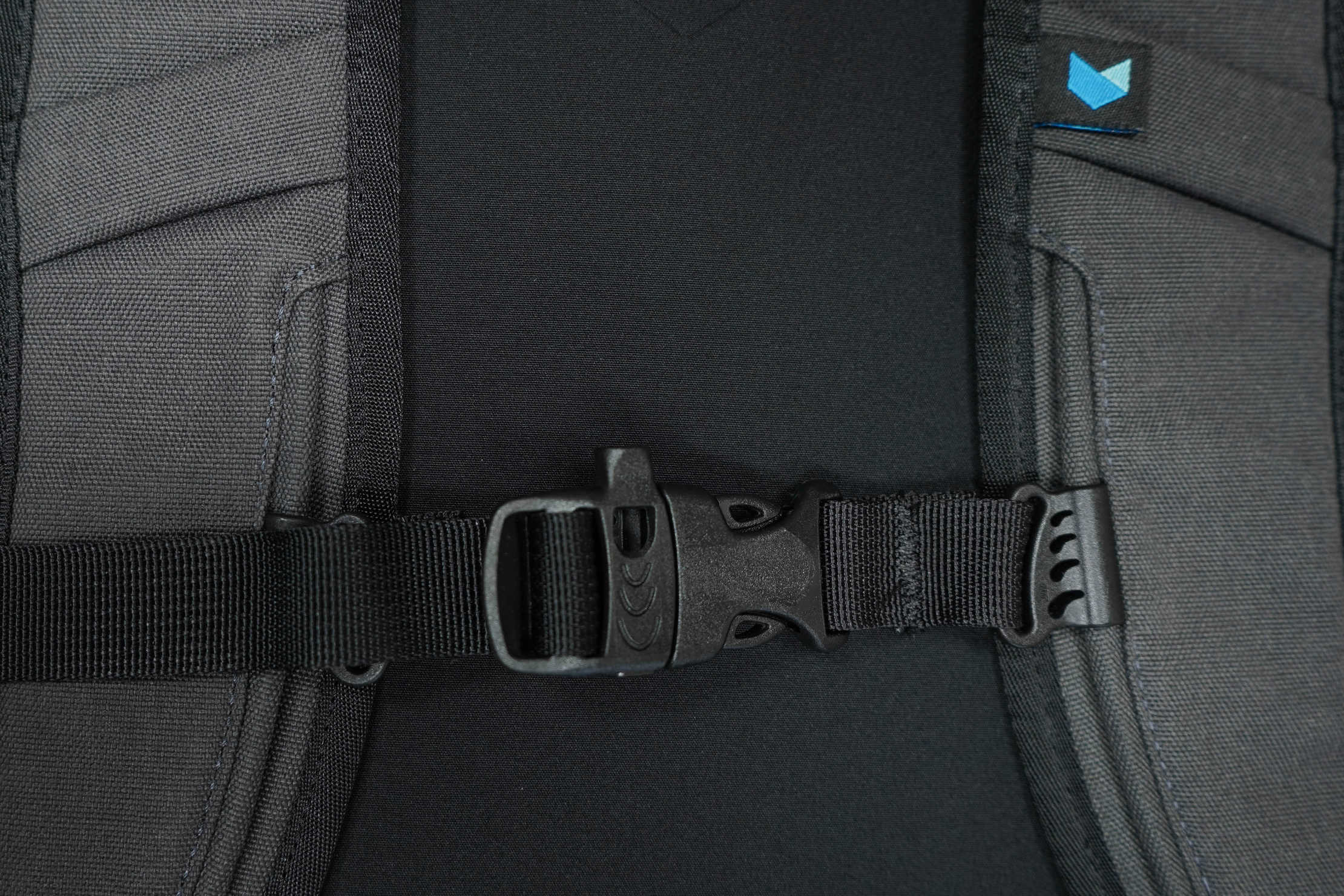 The back panel is well padded and comfortable, but it lacks mesh or air channels to help combat #swampback. Of course, at 21L, this pack probably won't get too heavy.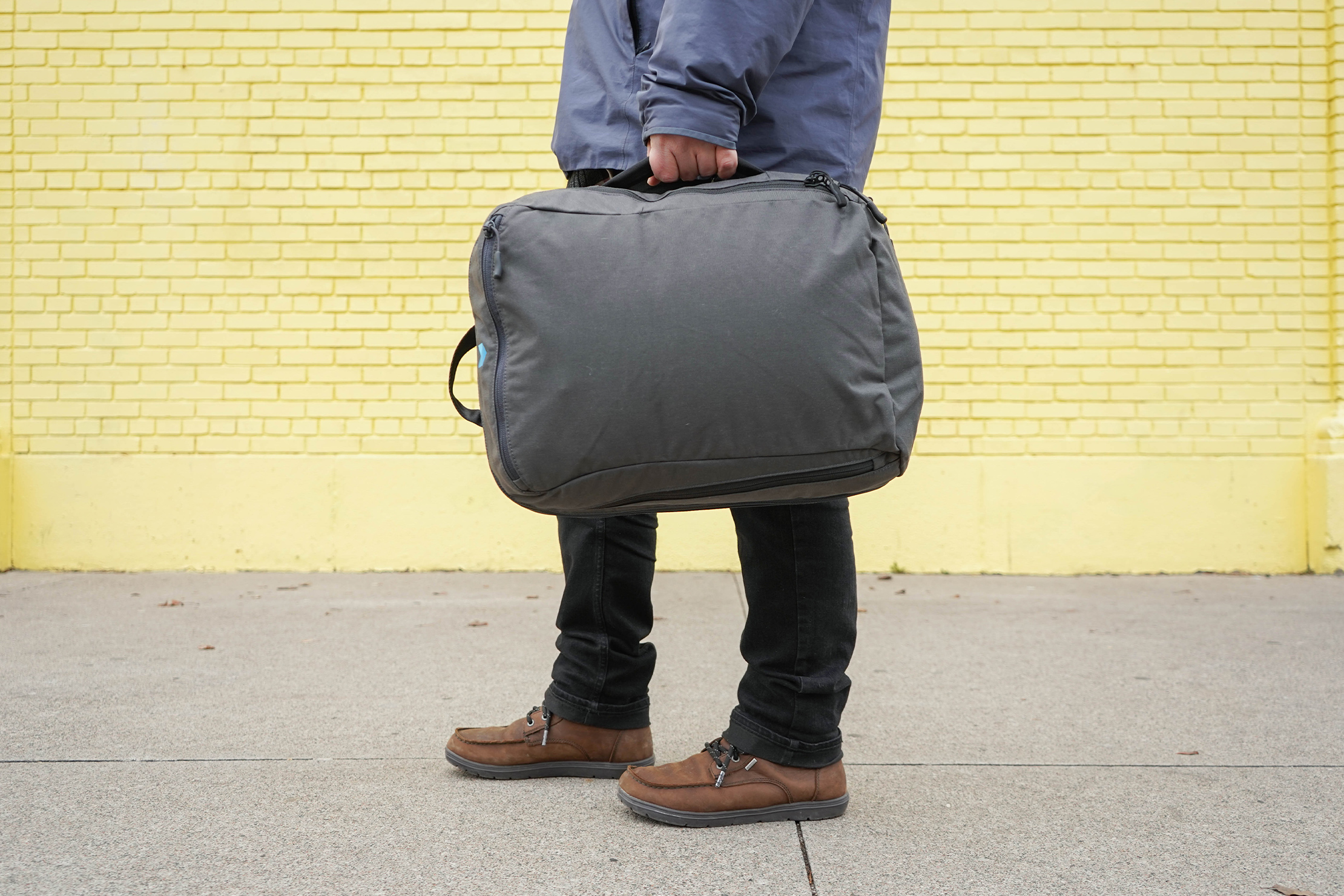 Plus, you don't always have to wear this thing like a backpack. There are two exterior handles. The side handle has been designed so that you can carry the pack as a briefcase. It's super cushy and thick. This is not one of those situations where a brand claims you can carry its backpack as a briefcase via one of the handles that was obviously not meant to be held for any length of time. Briefcase mode is actually a viable way to carry this pack.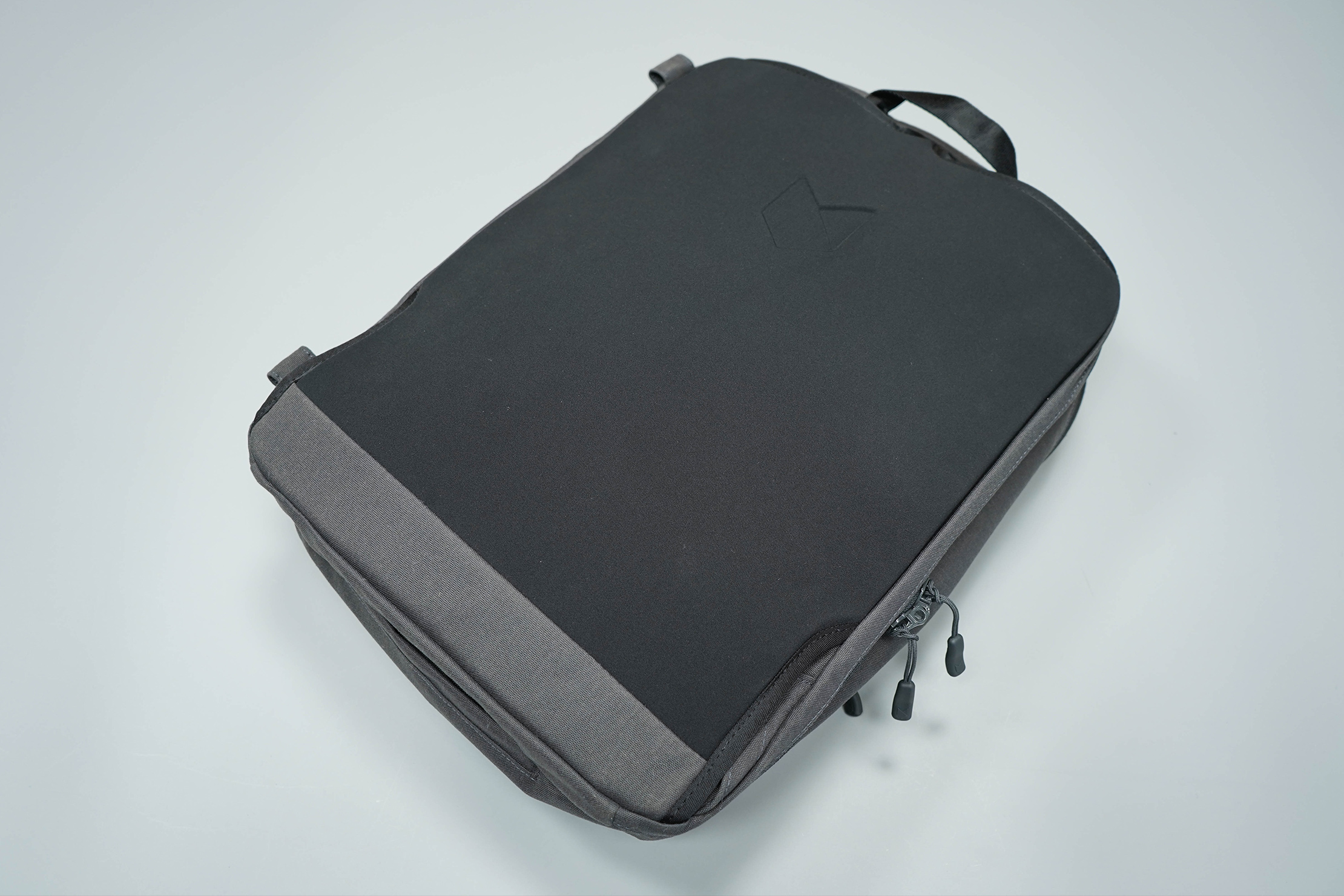 And that's also because you can tuck the shoulder straps behind the back panel. This stowability (not a word, but go with it) is also helpful when you're packing this bag into your larger travel bag.
The other handle sits on top of the pack and acts like your run-of-the-mill backpack handle—great for hanging this pack up or grabbing it from under your airplane seat or wherever.
One clever addition to the exterior of the bag is the included rainfly, which is attached to a zippered pocket at the bottom of the pack. As we've said a million times at this point, this pack has been built to carry fragile and pricey gear. We love that you can keep said gear safe if you get caught in the rain. If you're not a fan of rain flys, you can also detach it and use the zippered pocket for other things.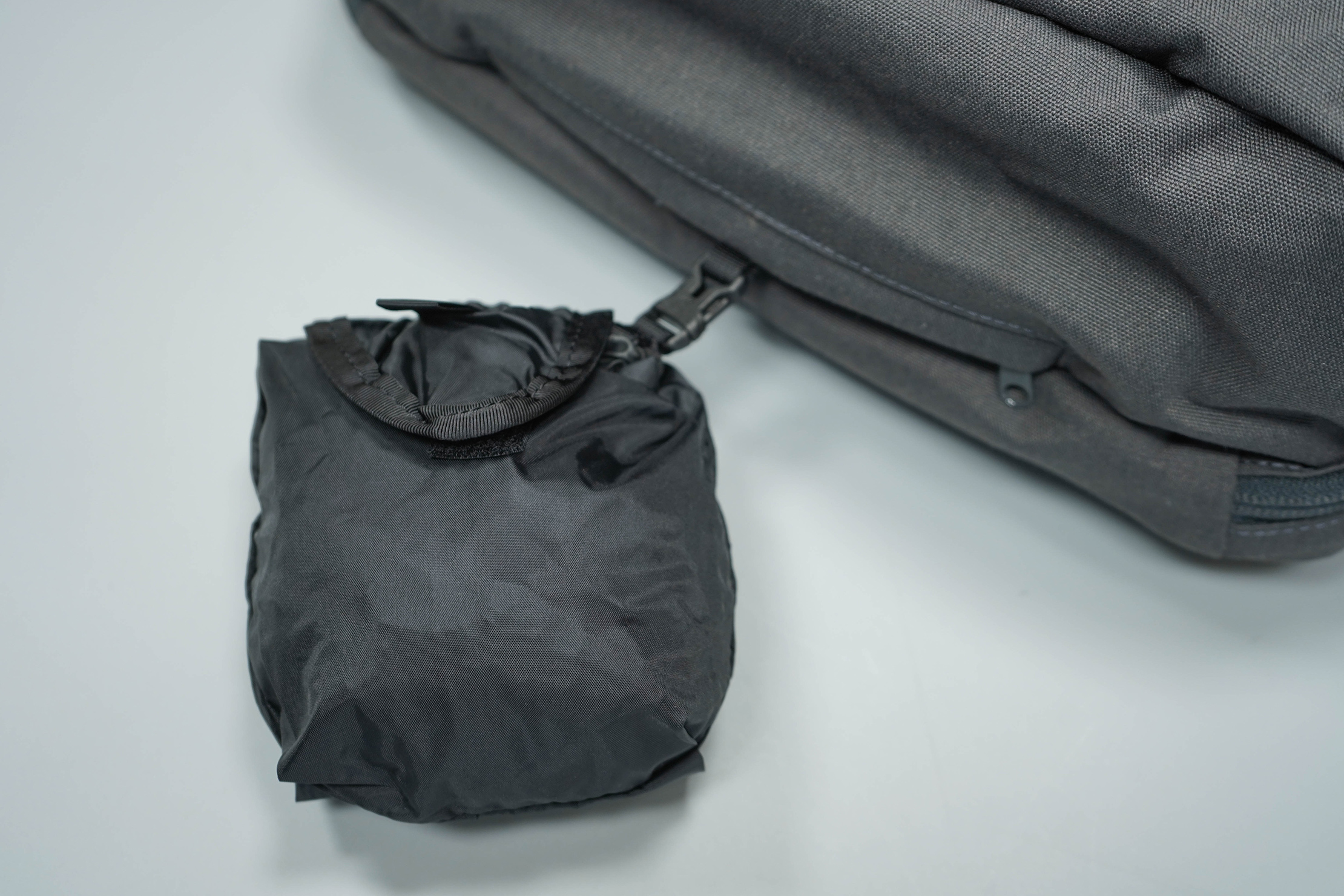 Notably absent from this pack are exterior water bottle pockets. Normally, we knock packs for not including them, but there's a specific water bottle pocket inside of the pack. So we'll let the folks at Minaal off easy here.
Inside the Bag
Everyone knows not to judge a book by its cover—so while this pack looks simple, its interior shows that it's anything but. There's a lot of thoughtful stuff going on.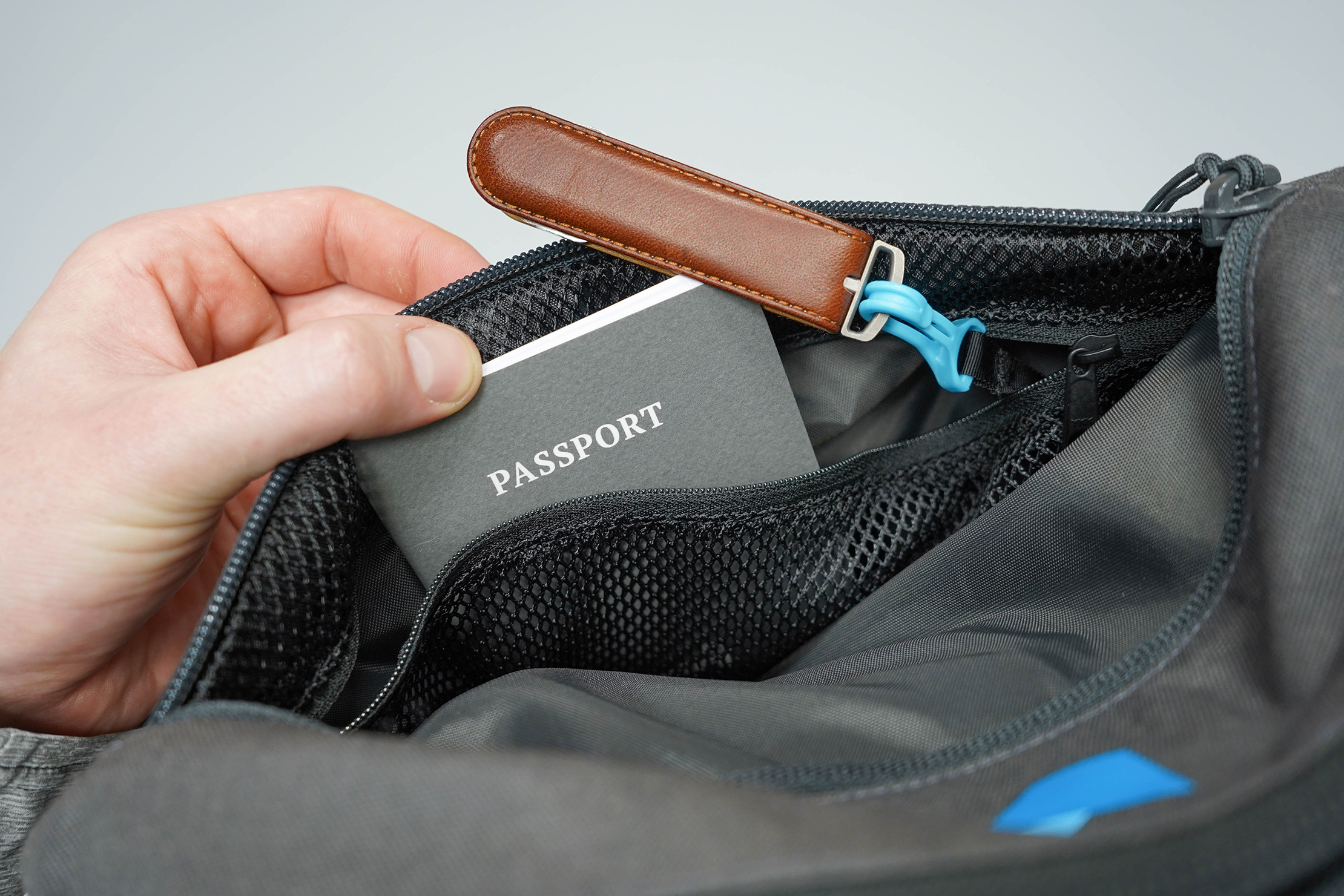 Let's start with the quick-grab pocket. It sits at the top and is pretty spacious, so it's a good spot to throw those quick-grab items—phone, wallet, the 2020 Farmers' Almanac (just us?). It also has a key leash…so keys would work well here too. Unlike most quick-grab pockets, this one has a zippered, mesh pocket inside of it. A great place to organize smaller gear or store items you really don't want to be pickpocketed.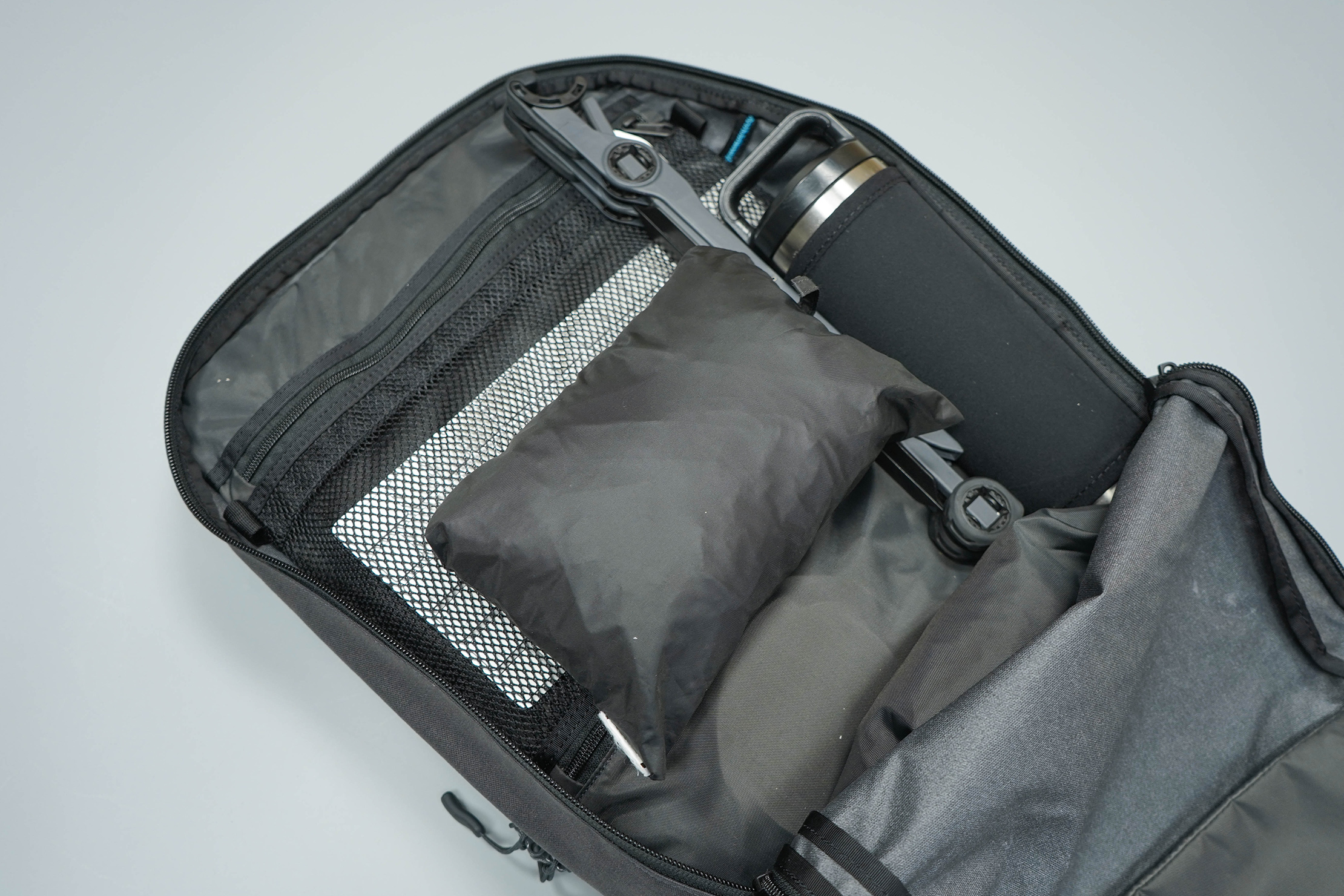 The front compartment has a curved, clamshell-style opening that reminds us of Arc'teryx packs. Inside, you'll find that water bottle pocket we spoke of earlier. Really, it's more of a sleeve and less of a pocket. But it does the trick of holding a water bottle or thermos securely. We've also used it to organize other items—specifically the Roost Laptop Stand 2.0. There is also a large zippered, mesh pocket and nylon divider pocket beneath that. You can keep cords, chargers, dongles, or whatever random knickknacks you've got here.
And that brings us to the tech compartment, which also has a clamshell-style opening.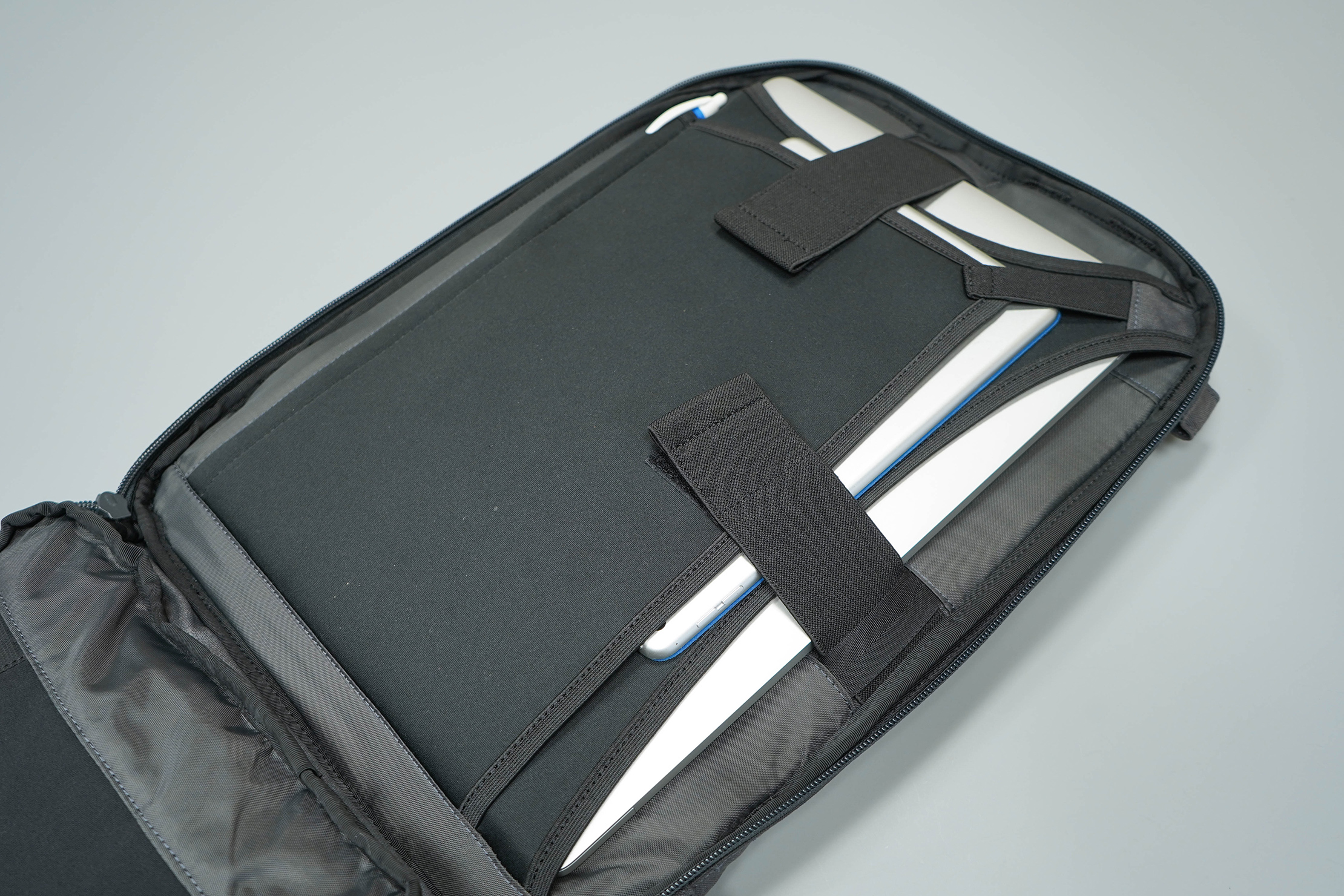 On one side, you'll find the "patented DeviceNest™ shock-proof device sleeve." Which, yes, is a mouthful and, yes, has our gear-reviewer jargon senses tingling. But, despite sounding jargony, this device sleeve is amazing. It securely holds your laptop and tablet in a soft, padded embrace. It fits up to 16″ laptops and 11″ devices, with the "device" (probably some sort of tablet) sitting in front of the laptop. And it's adjustable, so you can ensure your laptop is being held firmly.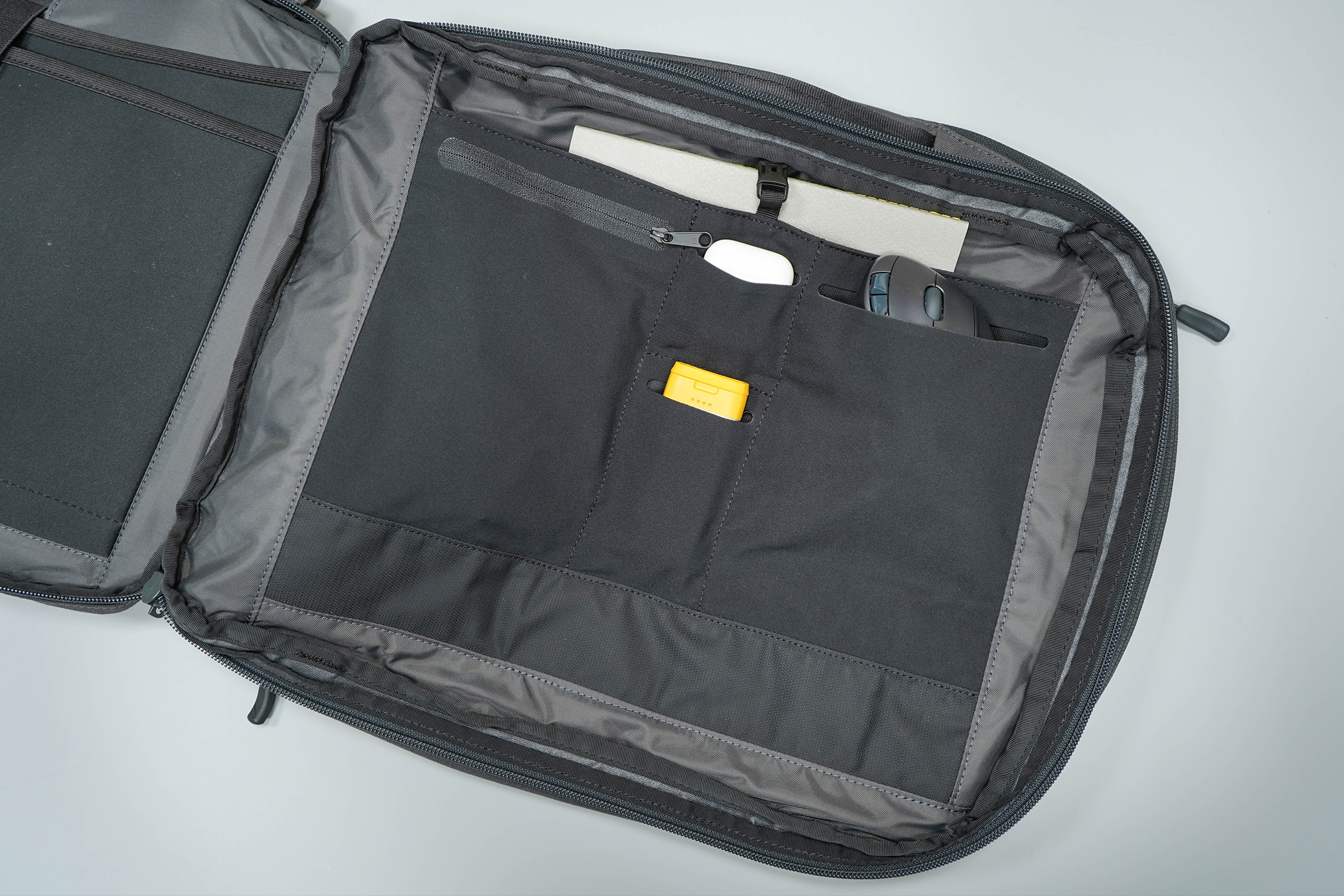 On the opposite side, you'll find an organization panel—a large, document pocket that closes with the tiniest, cutest clip you'll ever see, and four smaller pockets on top of it. All of these pockets are oriented to be easily accessed when the Daily Bag is in briefcase mode, meaning they sit horizontally. One of the pockets closes with a zipper, but the three others are open.
You probably know what we're going to say next—horizontal pockets + open tops + backpack mode = stuff spilling out. It's simple math. That's not to say your stuff will always spill out, but it's a risk we don't like taking. We wish all the pockets were zippered or at least elasticated.
Durability & Testing
We've been testing the Minaal Daily Bag as a daily driver in Detroit, Michigan for two weeks now.
Durability-wise, we do have a minor injury to report. The welting along one of the interior pockets in the tech compartment has started to come off. It appears like it won't impact the functionality of the pocket, only the reinforcement. But this pack isn't cheap, so it's disappointing to see after only a couple of weeks of testing.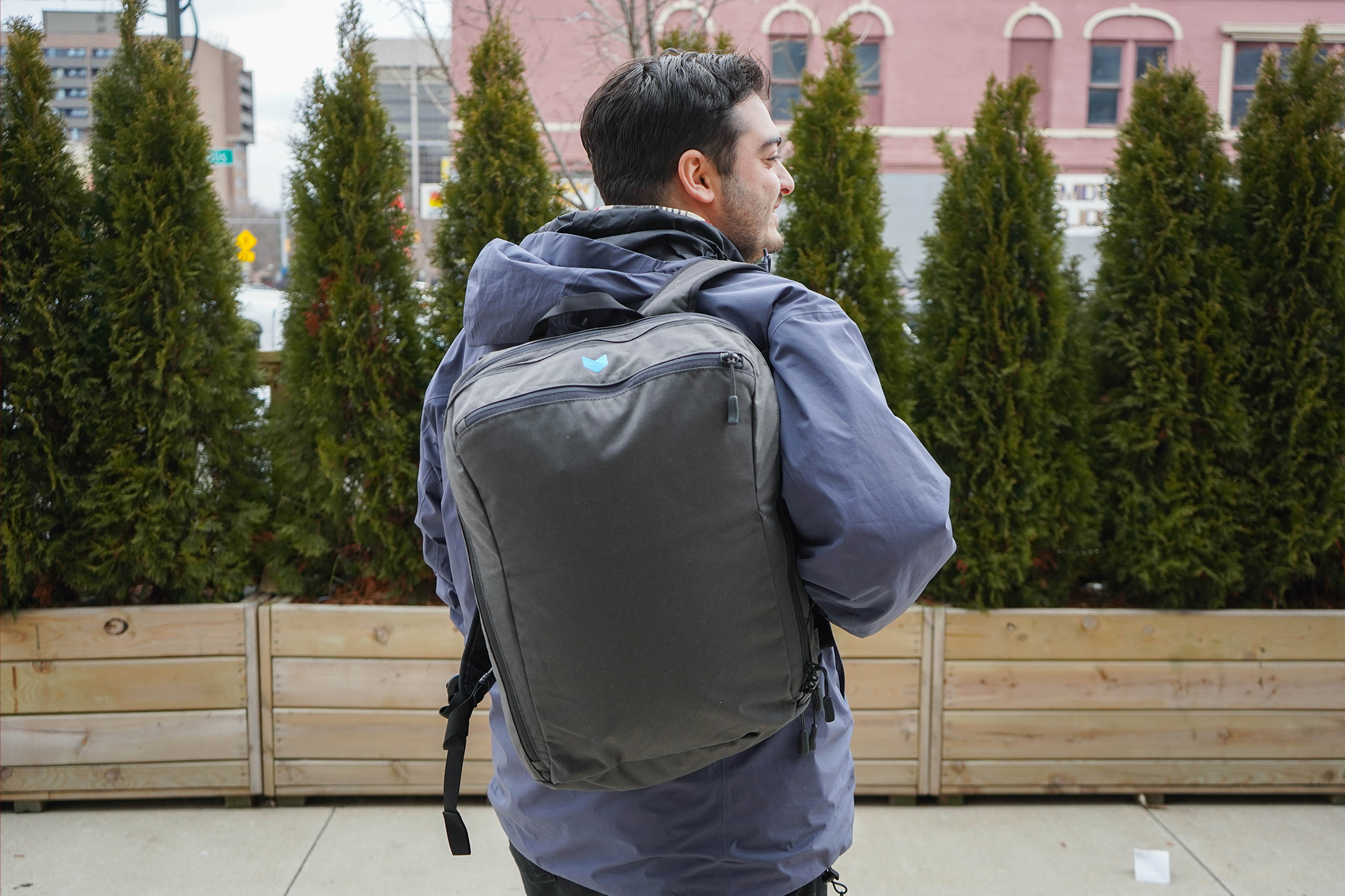 Otherwise, everything is looking great. And we've been impressed with the overall functionality of the pack.
Usage Timeline
Initial Usage
Condition: Excellent
Digging the overall minimal style of this bag
Dual access laptop compartment
Packs flat when empty and can fit inside the Minaal Carry-on 2.0
2 Weeks of Use
Condition: Good
The welting on one of the interior pockets has come off. It doesn't impact the functionality, but it's still annoying.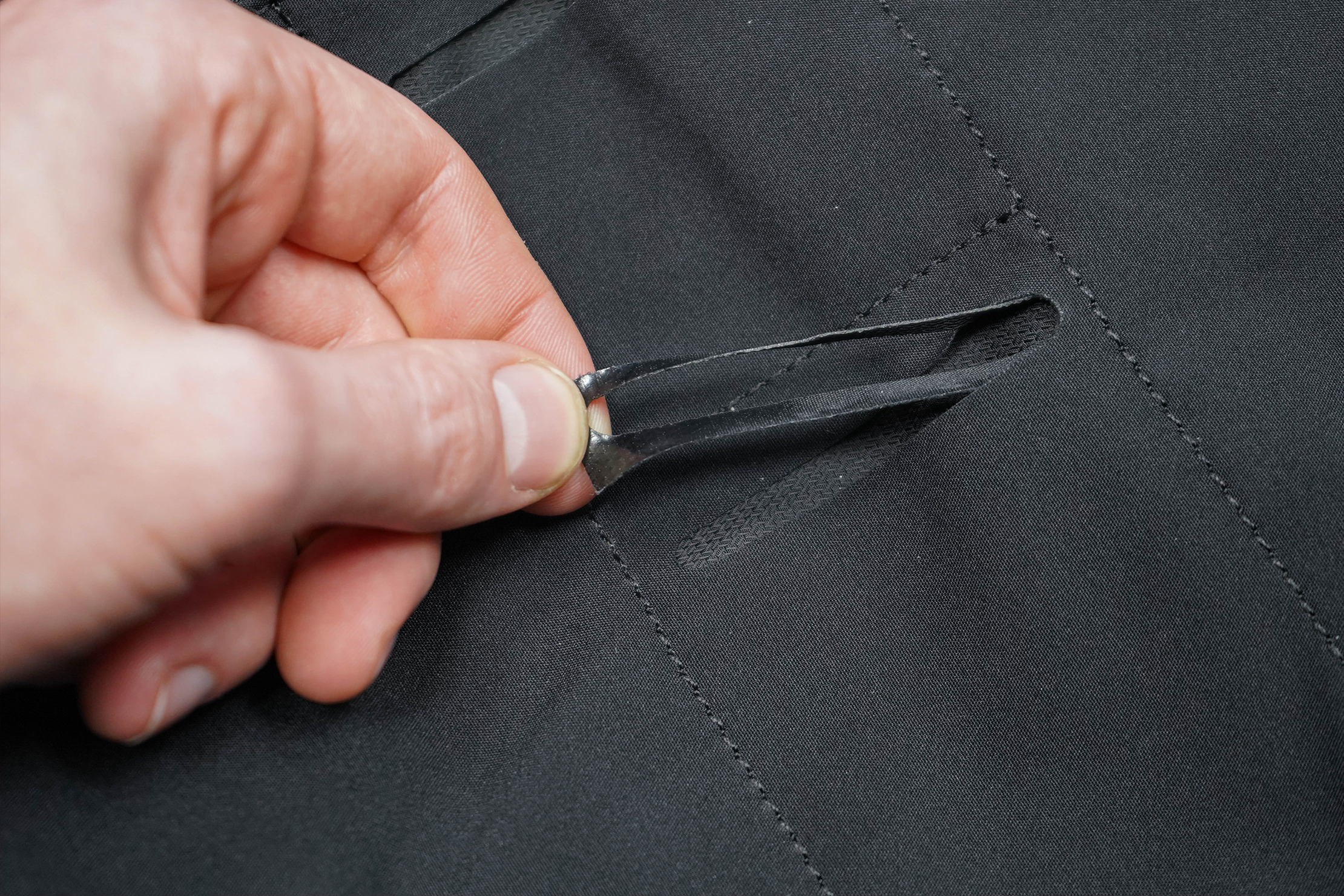 Access the Pro Community Discussion
Get your questions about the Minaal Daily Bag answered from our team and the Pro Community right here on the page. Plus, join discussions with other members about gear, guides, and more.
Other Bags & Luggage Reviews