Roost Laptop Stand 2.0 Review
We took an in-depth look at the Roost Stand 2.0, an original portable laptop stands for digital nomads and one bag travelers that work on the road.
Our Verdict
Unlock the Pro Summary
Save time. Get access to brief summaries of our reviews so you can browse and make decisions more efficiently.
Pros
When folded, the Roost is light, compact, and easily stowed.
Holds most laptops very securely.
Soft rubber contact points means no damage to your laptop.
Cons
You'll need to bring along a keyboard + mouse.
Price—this is one of the more expensive portable laptop stands out there.
Limited height adjustments compared to other stands.
Recent Pack Hacker Video
Technical Details
Weight (oz)

5.8 oz (164.4 g)

Dimensions

1.3 in x 1.3 in x 13 in (3.3 x 3.3 x 33 cm)

Notable Materials

Silicone, Glass-Reinforced Polymer, Delrin

Manufacturing Country

United States
Full Review
If you've ever found yourself with an aching back after a long session in front of a laptop, you are not alone. Here at Pack Hacker, we spend a lot of time in front of our laptops, so we feel your pain—literally.
If you haven't already, check out our comparison review of The Roost and Nexstand laptop stands. We go over the benefits of having a laptop stand, and compare two of the most popular stands out there. From there, come back for a more in-depth review of the Roost stand, and check out the usage timeline at the bottom to see how it holds up.
The Roost stand is one of the first portable laptop stands—launched in June of 2013 from a very successful Kickstarter campaign. Since then it has become one of the go-to laptop stands for digital nomads. It is pricey, but it is well-built and very functional. So let's check it out.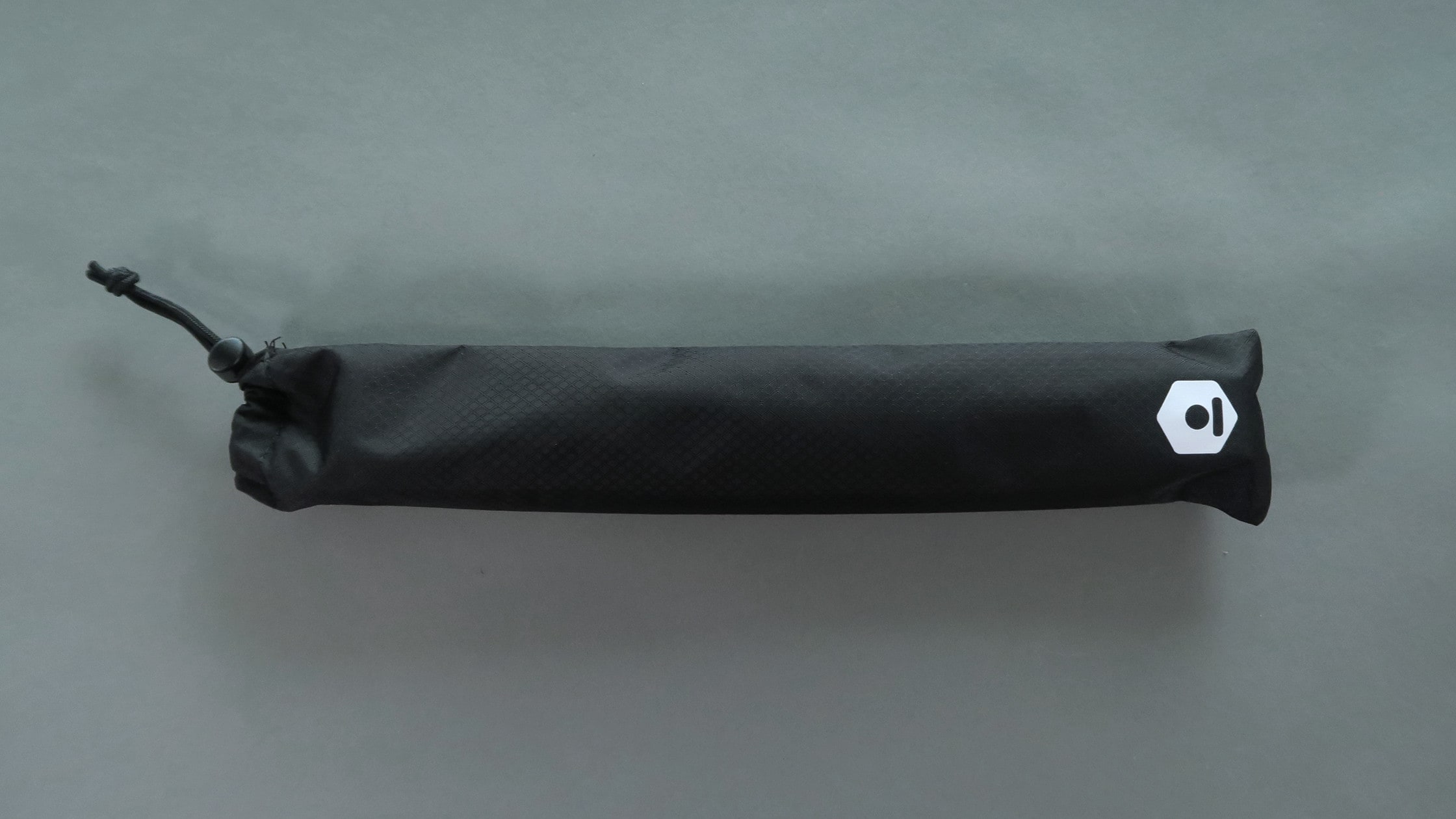 The Roost folds up very nicely, making it extremely portable. Coming in at just 6.05 ounces, it's light and compact. The carrying case that it comes with is pretty durable—made of a sort-of windbreaker like material. Folded up, the stand measures 1.3 x 1.3 x 13 inches (3.3 x 3.3 x 33 cm), which means that it is long but very thin. It's pretty easy to slide this thing into the side of your backpack.
When the stand is folded up, it feels really solid and durable in your hand. The stand itself is made of… Well, we're just going to quote their website. It is "constructed from glass-fiber reinforced Nylon, a structural metal-replacement polymer, and Delrin high-performance resin." Basically, carbon fiber, but without the price tag.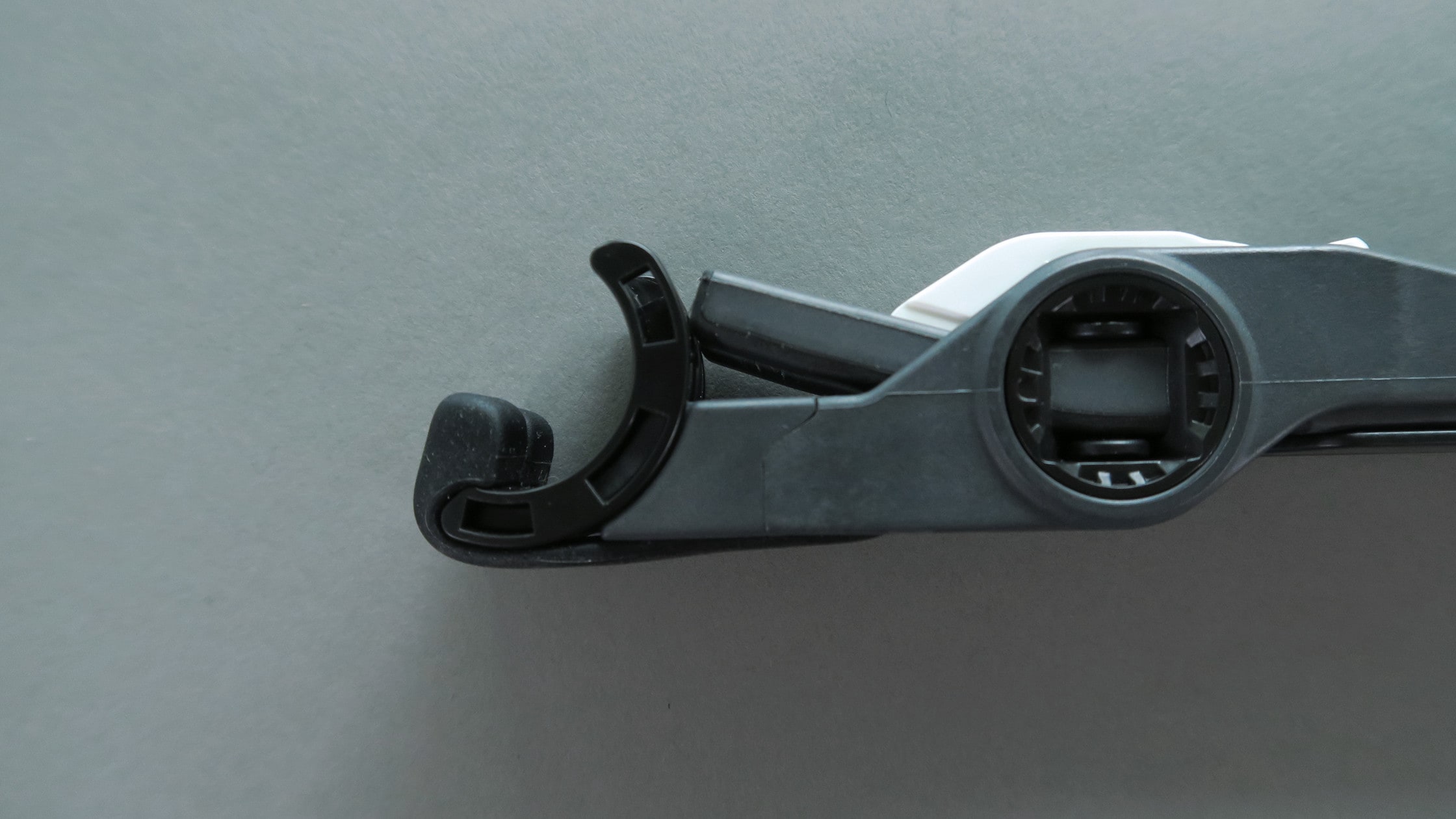 After opening it up, we were pleased to see that it is very sturdy, especially after putting a laptop on it. The Roost is sort of a one-size-fits-all stand, so it will have no problem with old, thick laptops or a MacBook Air, for example.
Once you open it up, you will see two rubber pivot grips on the bottom—these latch onto the front of the laptop to secure it to the stand. The grips feel pretty solid, and when the laptop is on there it really doesn't move around much at all. We even tried tipping the stand over, and the laptop stayed in place nicely.
All of the contact points are made of nice, soft rubber which means your laptop won't get scratched or damaged. Once you get your laptop on the stand, there are three different height adjustments that are worth checking out. Depending on how you are sitting (your height and the height of the table)—you may find yourself wanting to adjust the stand every now and then. Use the white clips on the bottom to adjust the settings to your liking.
At the time of this review, the Roost stand is listed at $79.95. Definitely pricey as far as laptop stands go, but we're pretty confident this thing will last you a long, long time. You're also paying for portability—it is one of the lightest and most compact laptop stands on the market.
Usage Timeline
Initial Usage
Condition: Excellent
Great out of the box. Opening mechanism was a bit of a challenge to figure our initially, but if you pull on the two rubber base grips, it flips apart easily.
3 Months of Use
Condition: Excellent
Geting some comments from random passerby. Most, out of genuine curiosity. The Roost stand is holding up well.
Access the Pro Community Discussion
Get your questions about the Roost Laptop Stand 2.0 answered from our team and the Pro Community right here on the page. Plus, join discussions with other members about gear, guides, and more.
Other Productivity & Tech Reviews