Makers & Riders Traveler Stretch Jeans Review
The Traveler Stretch Jeans are incredibly comfortable thanks to their stretchy, soft fabric—but they're a bit tight for our taste.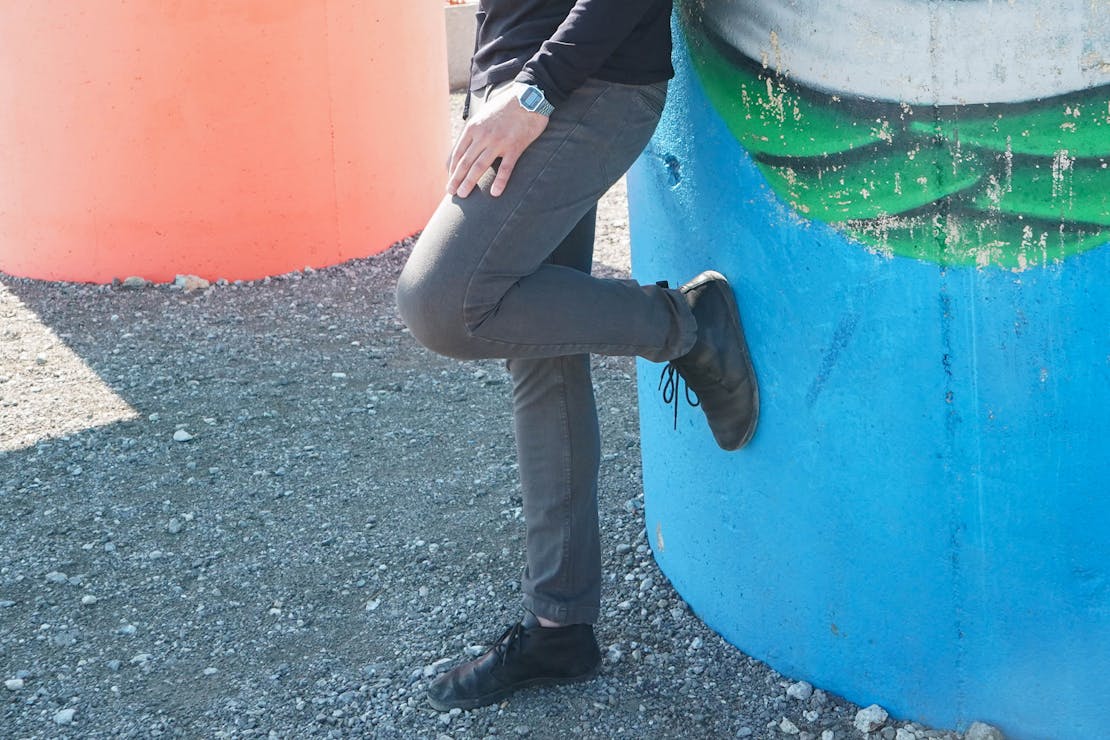 Our Verdict
Unlock the Pro Summary
Save time. Get access to brief summaries of our reviews so you can browse and make decisions more efficiently.
Pros
Extremely versatile—can be dressed up or down
Four-way stretch and soft fabric make them super comfortable
Hidden, zippered pockets are a nice touch
Cons
Slow-drying (and can't be tossed in the dryer)
Skin-tight look and feel (which some people may like)
Have a decent amount of loose threads
Recent Pack Hacker Video
Technical Details
Notable Materials

Cotton, CORDURA® Ripstop Polyester, Spandex

Manufacturing Country

China
Full Review
The only thing better than stretchy pants is stretchy pants that don't look like stretchy pants. Meet the Makers & Riders "Traveler" Stretch Jeans, which have four-way stretch and a polished aesthetic that can be dressed up or down.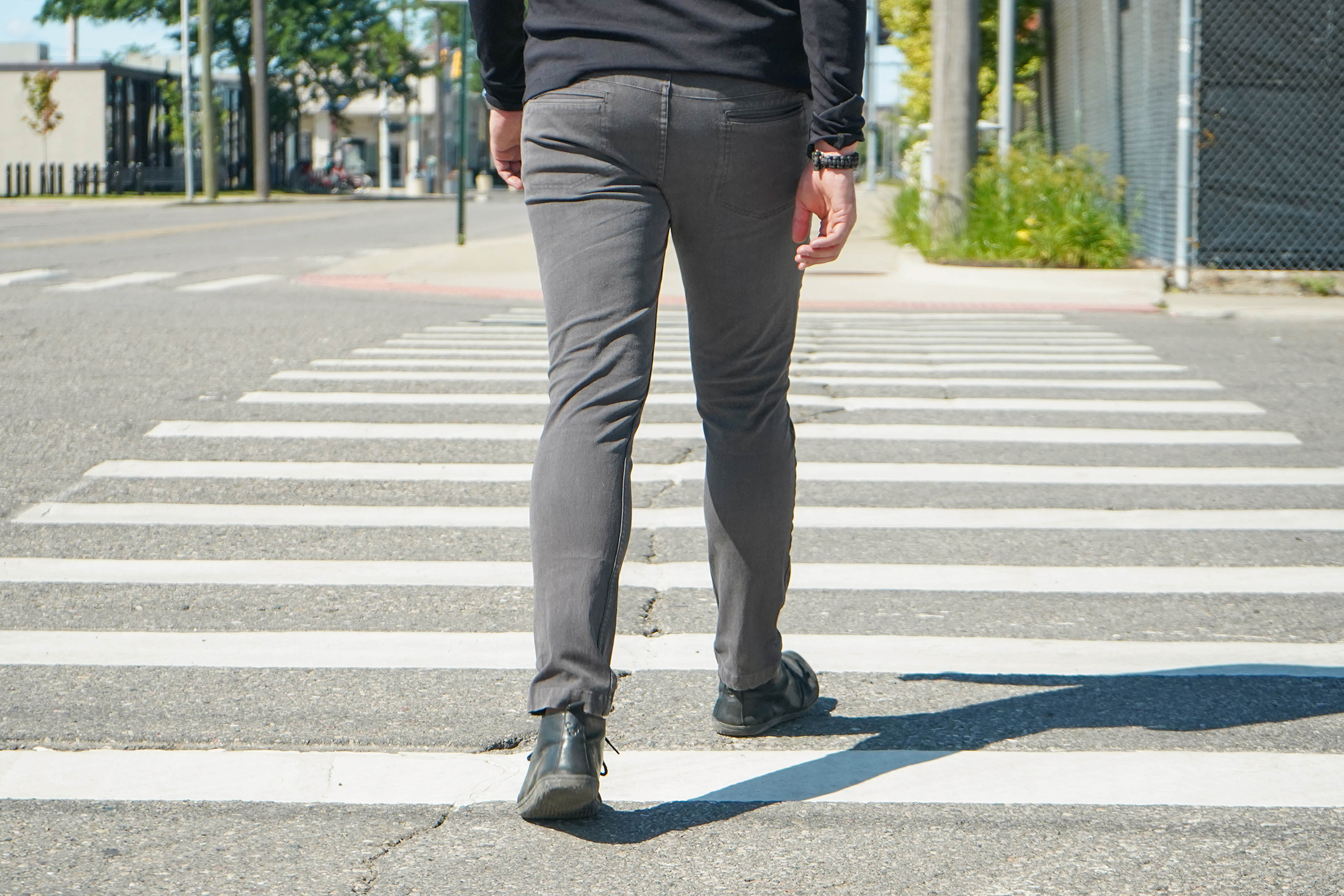 We've been testing these jeans for nine months now and have been impressed overall. We like to think of them as a hybrid between athletic pants, dress pants, and jeans. You get the best of all worlds with only a few downsides. So let's get into the review and see what those downsides (and upsides) are.
Fit, Fabric & Features
We'll start with the first thing you'll notice about these pants when you pull them on—the fit. They don't look like athletic pants, which is great, but they are tight. If that's your style—great. For us, it was a bit too tight. The folks at Makers & Riders suggest ordering one size up if you would like a more relaxed fit, and if we were to order another pair that's exactly what we would do (hindsight is 20/20 and all that).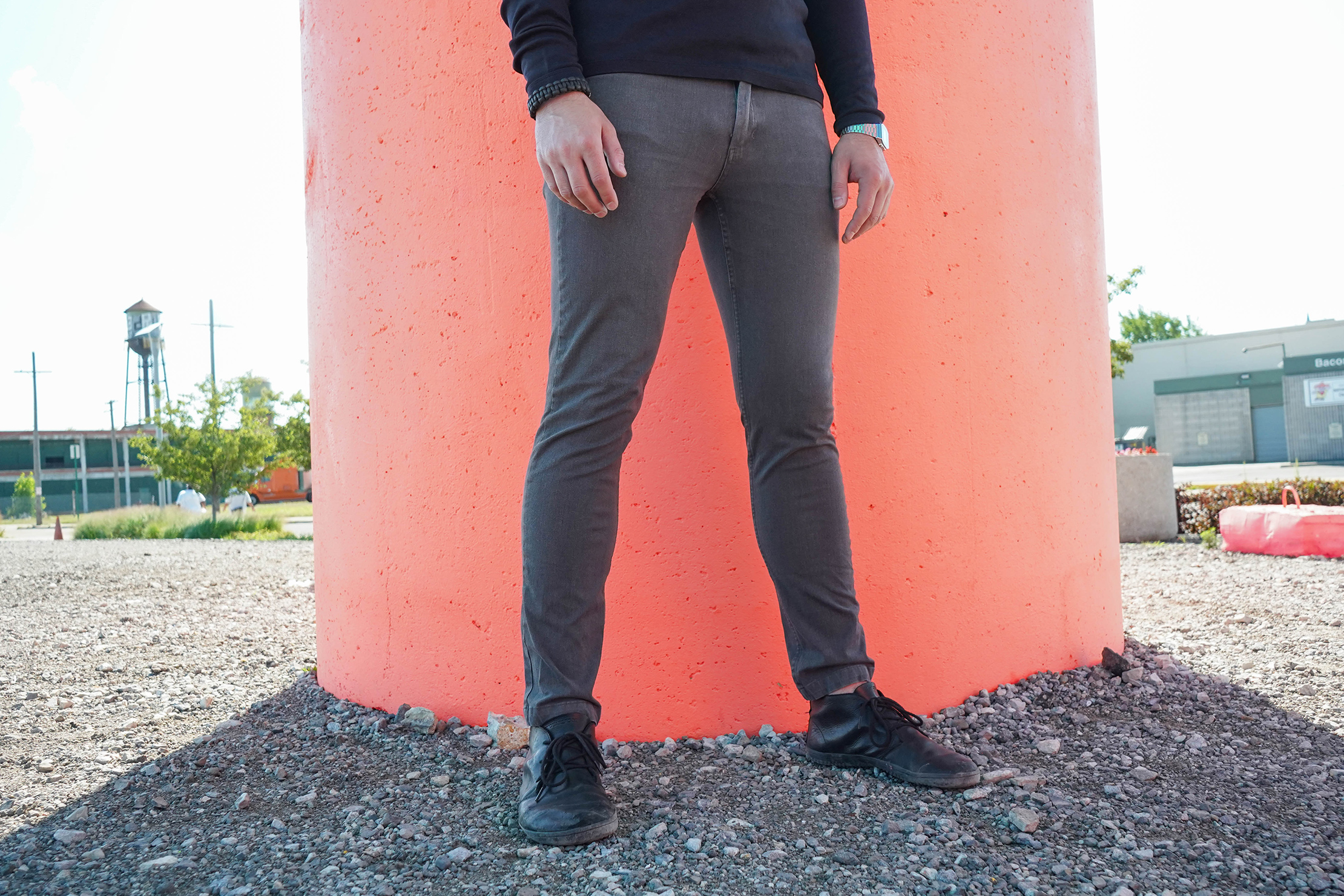 Available in four colorways at the time of this review—gray/black, navy blue, Charleston white, and khaki—we think these jeans are pretty damn versatile. You can easily dress them up with a button-down shirt and dress shoes, but you can just as easily keep things casual with a t-shirt and sneakers. We love versatility when it comes to travel—it's awesome that you can wear the same jeans to a client meeting, a night out, and a day at the skatepark.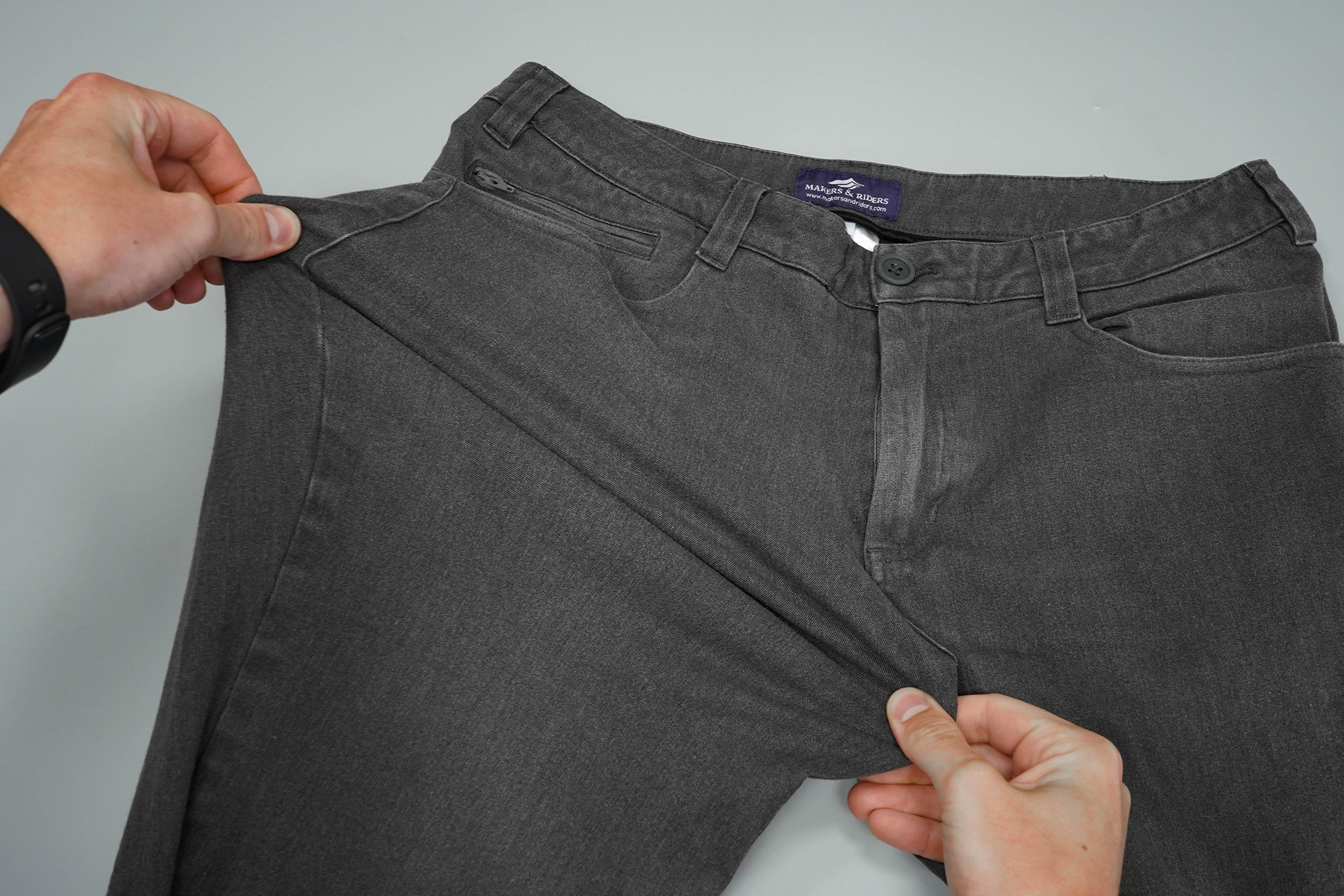 Why a skatepark, you ask? Because as we already mentioned these jeans are stretchy. The four-way stretch means you can wear them for all sorts of adventuring without sacrificing comfort or style. While this is ideal for travel, it's also nice for everyday wear, especially if you commute on a bicycle or like to eat a big lunch.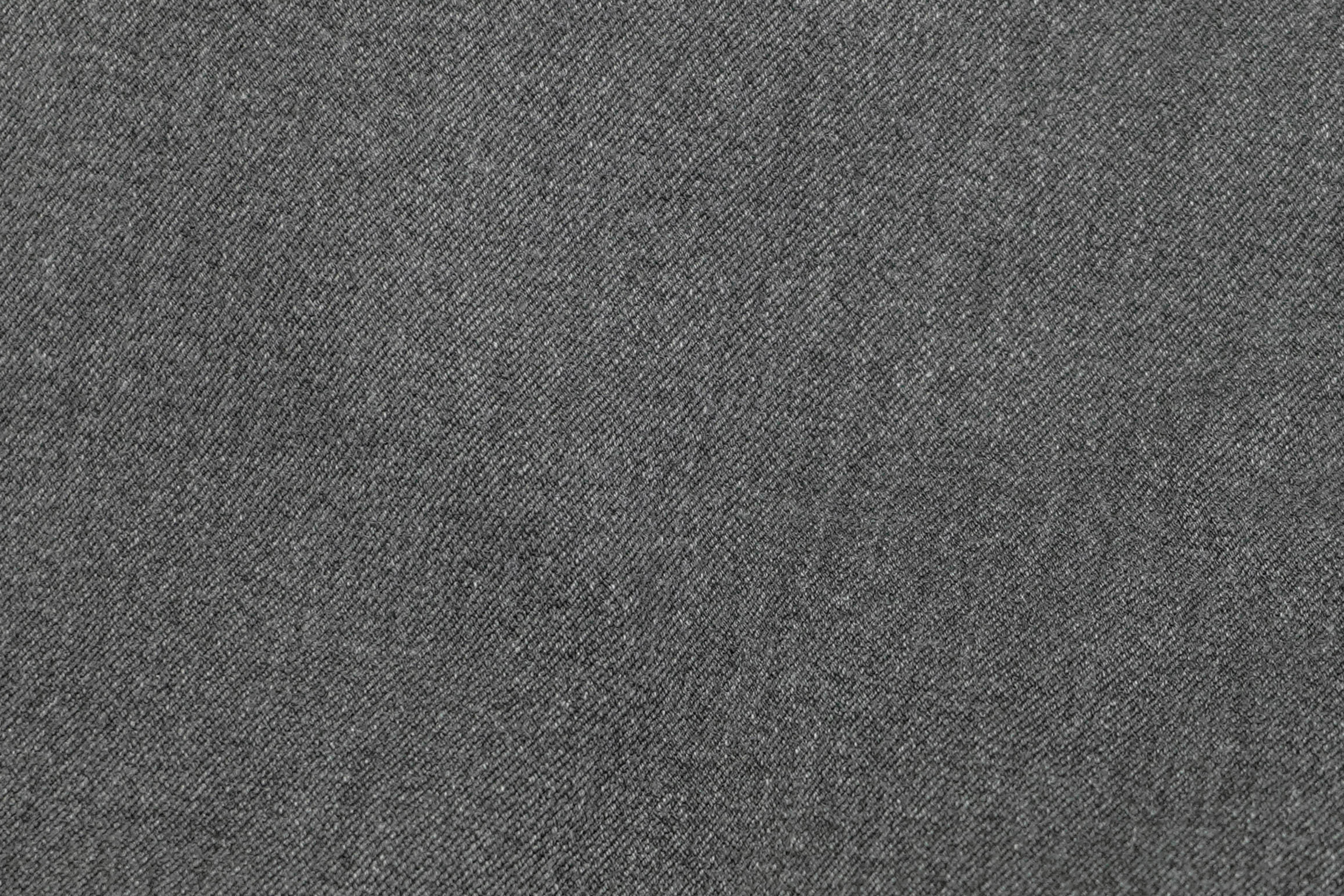 These jeans are made from a blend of cotton, CORDURA® polyester, and spandex. The stretch, of course, can be credited to the spandex. The polyester gives the pants some excellent structure and durability, while the cotton keeps them soft. And we mean baby-bunny-wrapped-in-a-bamboo-blanket kind of soft. Couple this with the stretch, and you've got a ridiculously comfortable pair of jeans on your hands (or rather, your legs).
They're also lighter than most jeans and breathe better as a result. They're not perfect for beating the heat—show us a pair of pants that are—but they'll work in warmer weather. And they're thick enough that you should be alright in the cold too.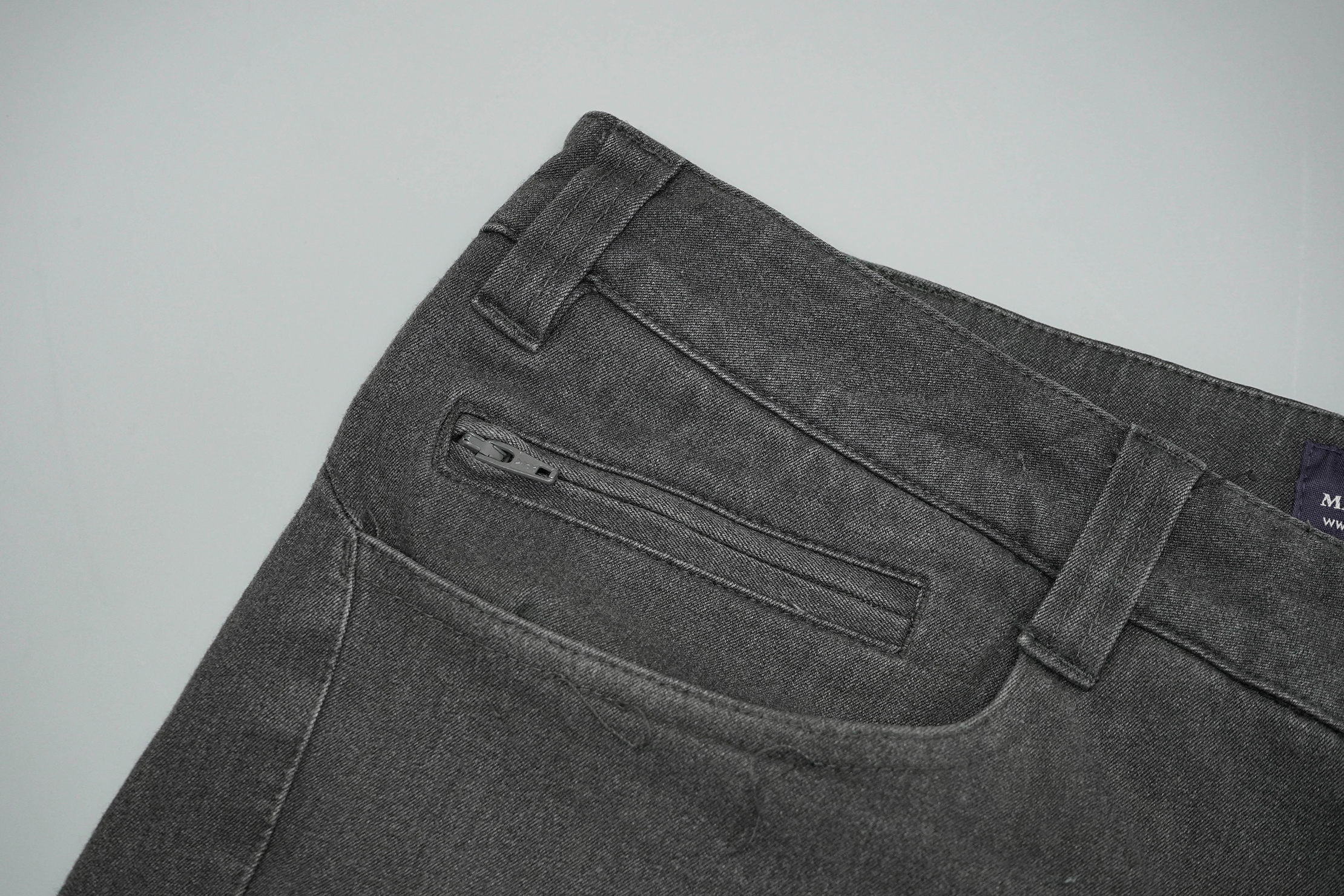 The last feature worth noting is the hidden, zippered pockets. You'll find one on the front and a bigger one on the rear of the pants. We're normally not huge fans of these types of pockets—they either look touristy or aren't super useful—but these work well. That's partially because they're actually hidden. The hidden front pocket has a welt, which is a slice of fabric that covers the zipper to help it blend in with the jeans, while the back pocket is tucked beneath the lip of a bigger pocket.
They're also not massive. The front one is big enough for some cash, credit cards, or your ID, while the back one is perfect for bigger items like a passport. You can feel secure in the knowledge that your essential items are safe from pickpockets without dealing with unwieldy, oversized "travel" pockets.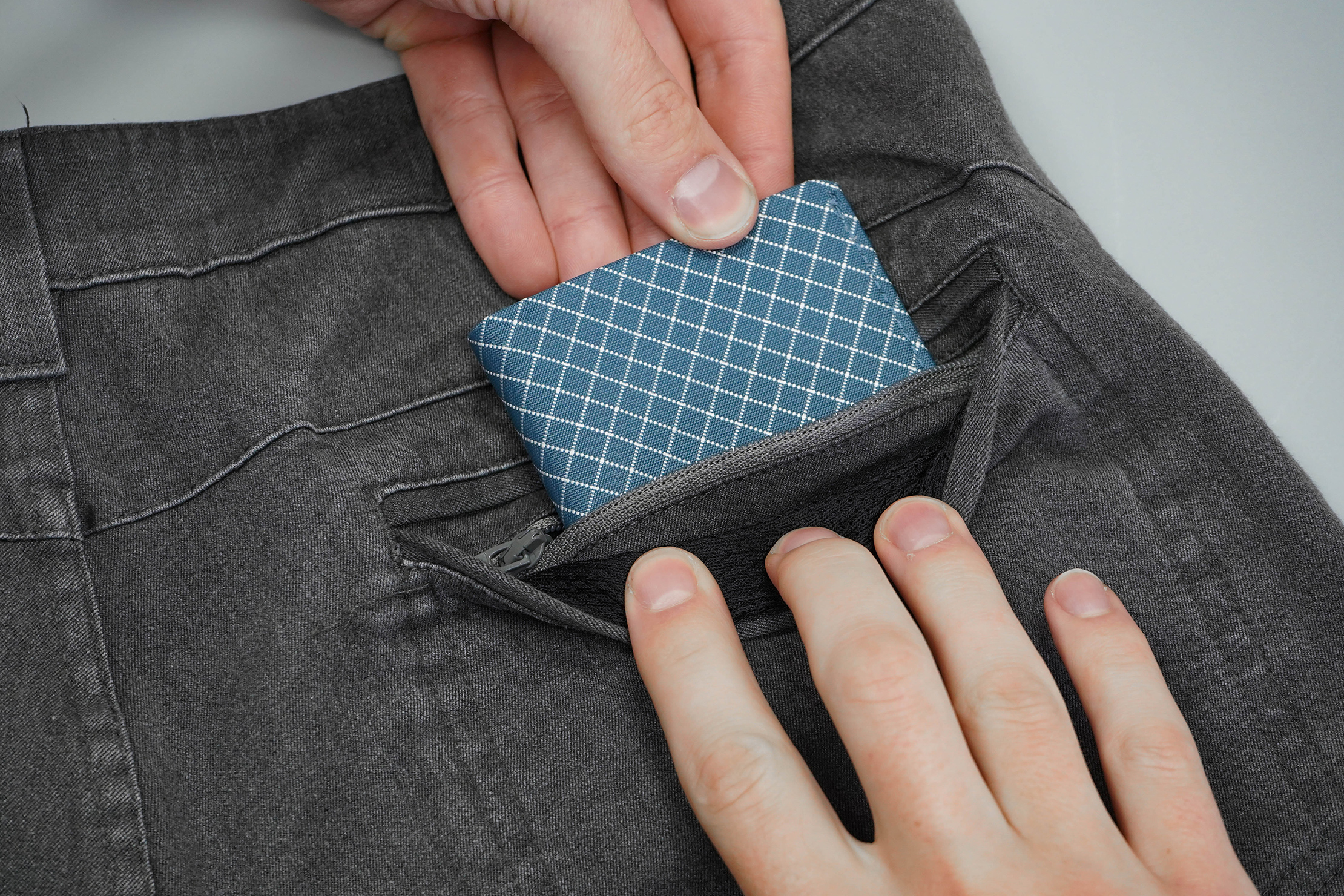 There are also four regular pockets—two on the front and two on the rear. The front pockets are all made from a mesh material, which helps with the overall drying time.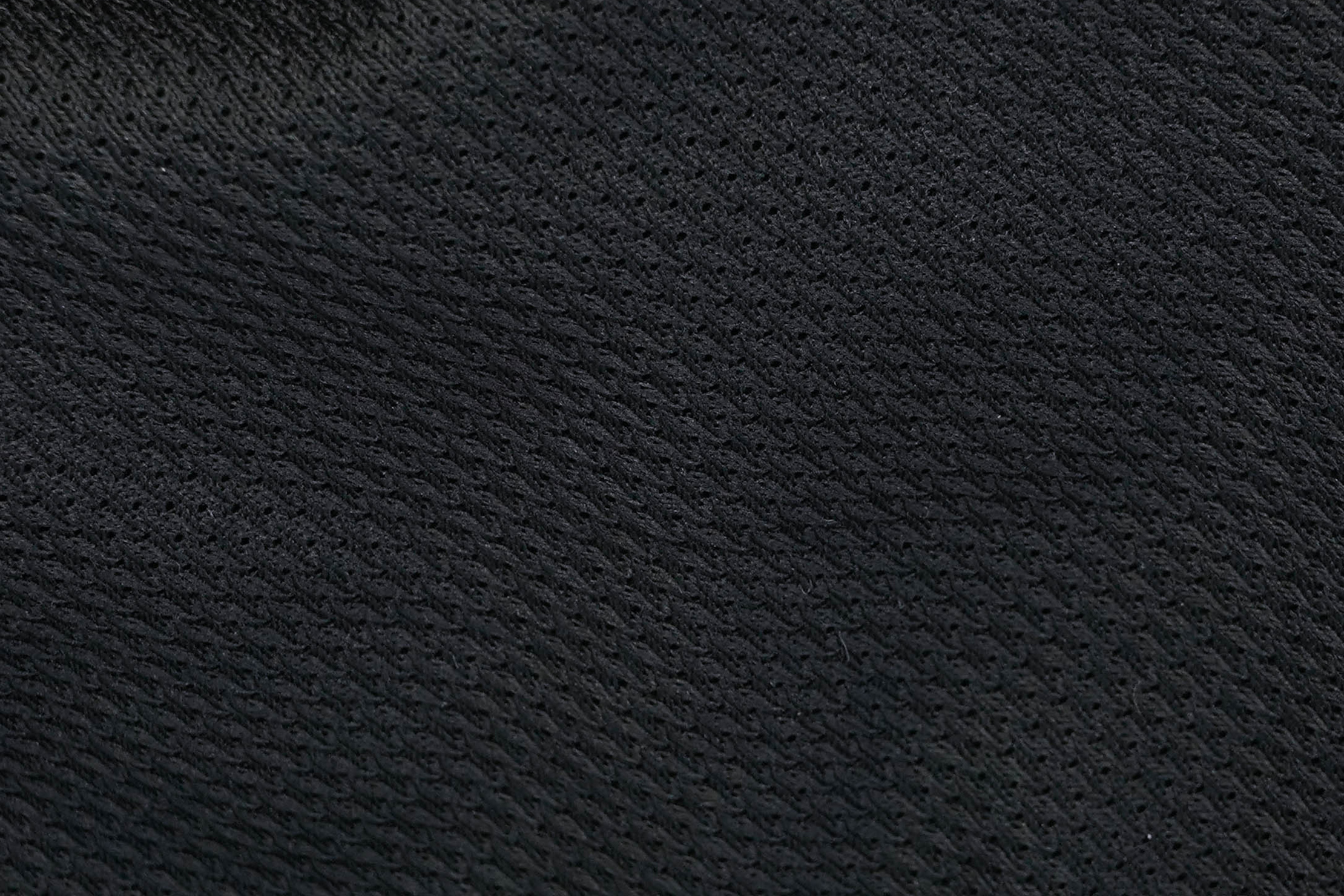 But we do feel the need to mention that these jeans aren't exactly quick-drying (faster than regular jeans, perhaps. But slow compared to other "travel" pants). And the folks at Makers & Riders say you should "not under any circumstances put the Travelers in the dryer!" or in the sun to dry. That means you'll have to factor in some drying time while you're on the move. Don't go washing them an hour before you have to leave for your flight…unless you want to test the water-resistance of your packing cube or backpack.
To keep these Traveler Stretch Jeans looking nice, you'll also have to avoid dry cleaning and ironing them. In our book, that's a plus. We love any excuse not to iron.
Durability & Testing
We've been testing the Makers & Riders "Traveler" Stretch Jeans for nine months now, both as an everyday pair of jeans and for travel. And we have to say, they're a bit rough around the edges—literally. The hem of the legs look worn and have a small amount of fraying. You'll also see some loose threads on the waist, around the pockets, and on the belt loops. We have been testing them for nine months, so we're not disappointed, but it's worth mentioning.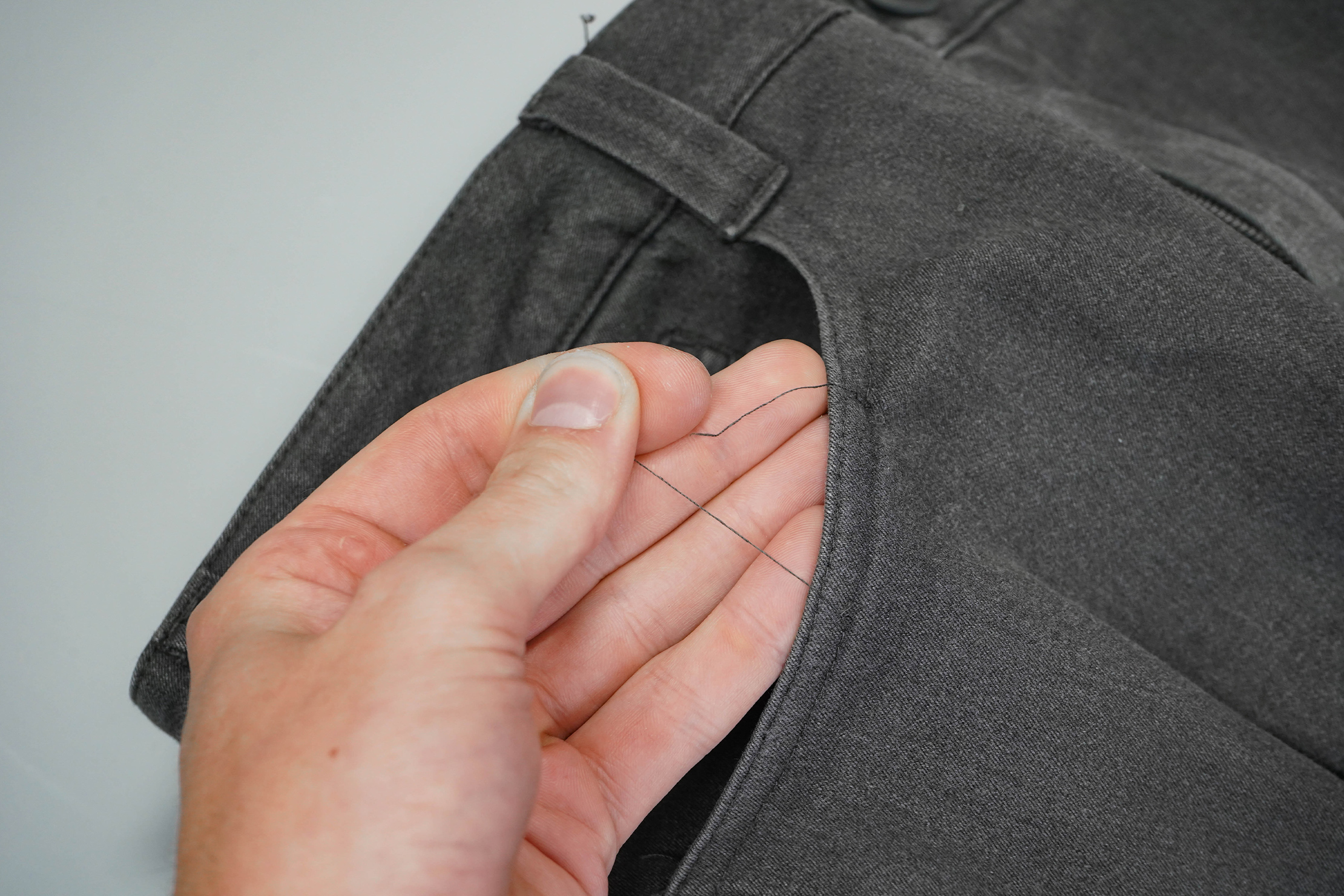 All in all, we've been impressed with these jeans. While they don't have the relaxed fit we're partial to, their versatility, comfort, and hidden pockets make them great for travel.
Usage Timeline
Initial Usage
Condition: Excellent
Fit is on the tighter side, but there are a ton of stretch in these pants and they fit quite comfortably
A couple loose threads initially
Digging the mesh pockets on the interior – should dry pretty quickly
1 Month of Use
Condition: Excellent
The fit is a little too tight
2 Months of Use
Condition: Excellent
Noticing a few more loose threads
3 Months of Use
Condition: Excellent
Everything still good—no major complaints
6 Months of Use
Condition: Good
The hems on the legs are starting to look a little worn
9 Months of Use
Condition: Good
Definitely a good amount of wear on the waist, belt loops, and the hem of legs. Nothing wild, but you can tell we've been testing them for nearly a year.
Access the Pro Community Discussion
Get your questions about the Makers & Riders Traveler Stretch Jeans answered from our team and the Pro Community right here on the page. Plus, join discussions with other members about gear, guides, and more.
Other Clothing & Accessories Reviews