Gonex Compression Packing Cubes Review
The Gonex Compression Packing Cubes may not last forever, but they're some of the cheapest compression packing cubes available—and the sizing is spot-on.
Our Verdict
Unlock the Pro Summary
Save time. Get access to brief summaries of our reviews so you can browse and make decisions more efficiently.
Pros
Budget-friendly
Thoughtful sizes that are all useable
Compression works well
Cons
Fabric gets caught in the compression zipper
Not the most durable option on the market
Half-zip opening makes accessing your clothes a bit slower than clamshell openings
Recent Pack Hacker Video
Technical Details
Weight (oz)

8.5 oz (241 g)

All three sizes combined

Notable Materials

Nylon

Manufacturing Country

China
Full Review
If you're looking for compression packing cubes that will last into the next century or survive a zombie apocalypse then the Gonex Compression Packing Cubes are not for you. But if you're looking for compression packing cubes that will get the job done and save you money then you've come to the right review.
To be clear, the Gonex Compression Packing Cubes aren't going to disintegrate in your hands. They should last. But they are budget packing cubes and don't have as robust of materials as you'll find elsewhere.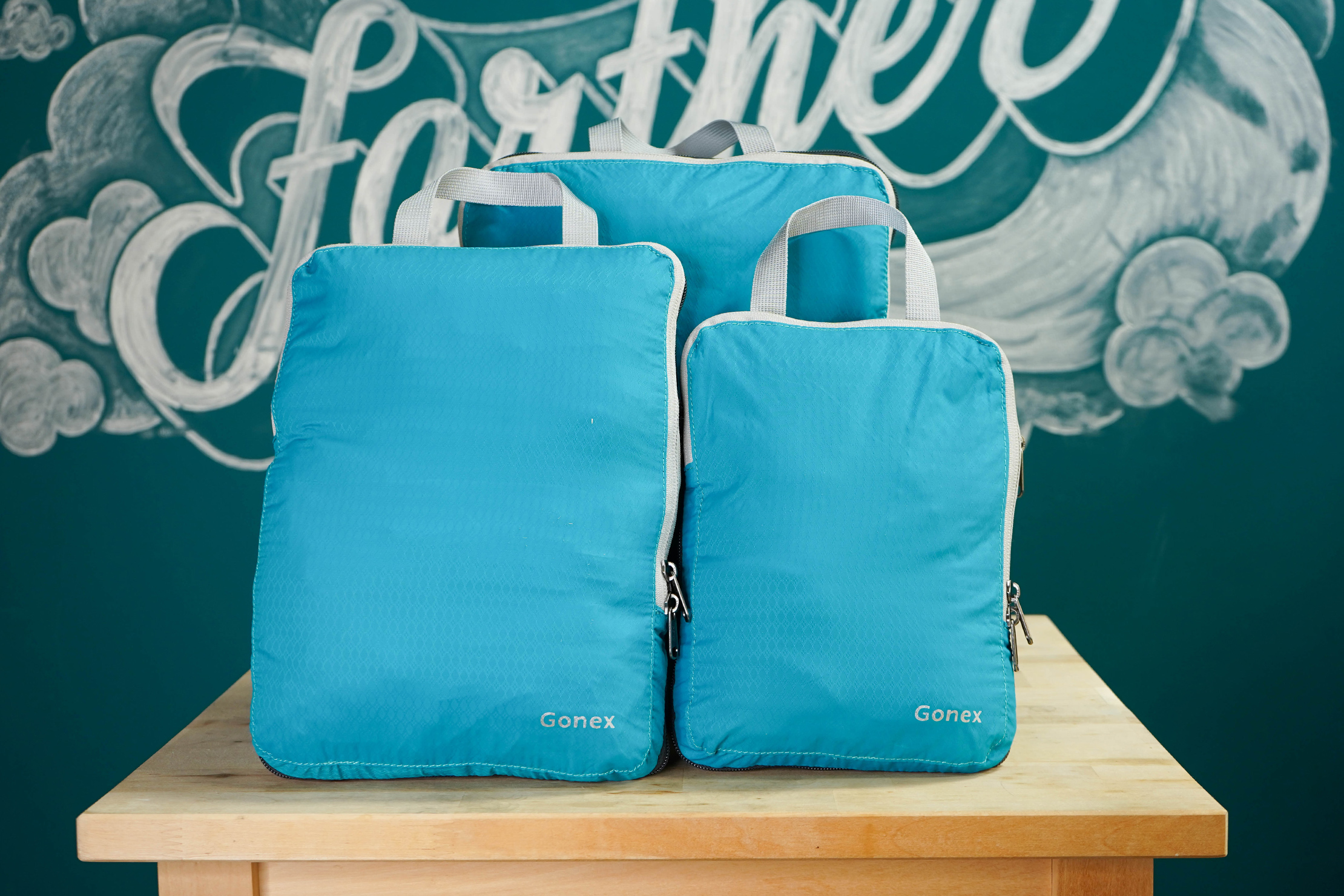 We've gotten numerous requests to review the Gonex Compression Packing Cubes, so we've been excited to put them to the test. And we've done just that—shoved them full of clothes and taken them on both domestic and transatlantic flights for the past few weeks. We've been testing the three-pack—which comes with small, medium, and large sizes—but you can also grab a four-pack.
So how have they performed? Read on.
Materials & Aesthetic
Right off the bat, we have to say we're not mad about the nylon exterior of the cubes. Nylon is a strong, lightweight synthetic fabric that should hold up. While it looks like ripstop nylon, we wouldn't trust it to stop any tears from getting bigger. Luckily, we haven't had to test this theory yet.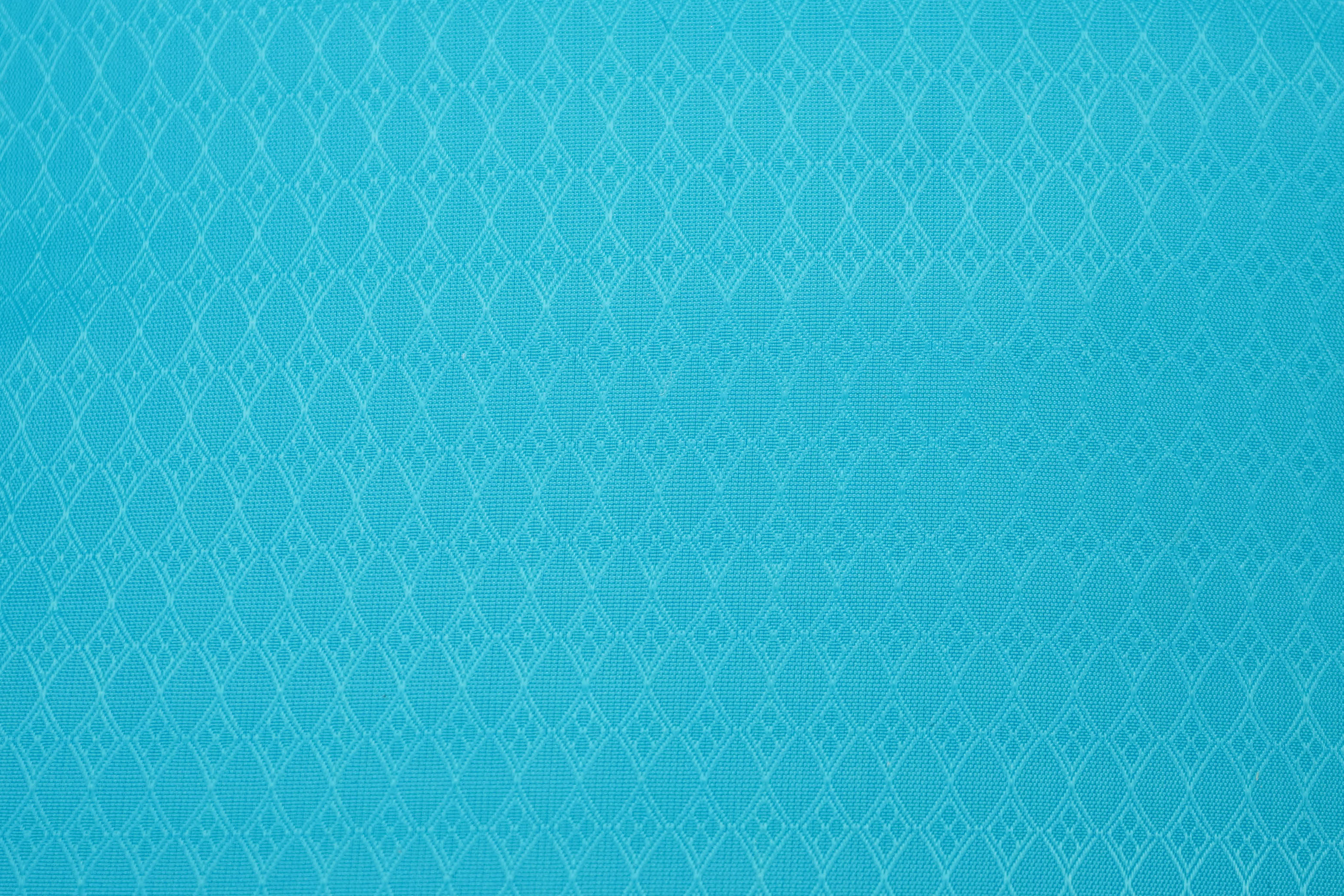 They're also water-resistant, but don't mistake that for waterproof. If your toiletries spill in your bag, your stuff inside your packing cubes should be safe. If you set your packing cubes on a wet surface, your stuff inside should stay dry. If you decide to take your packing cubes scuba diving, you should expect the water to soak through the fabric and your clothing.
The zippers are from SBS, which is a huge brand in the zipper world. We like that they're branded, as oftentimes budget gear features unbranded zippers (we haven't had great experiences with unbranded zippers). These zippers are also a great size, not too small to handle, but not overkill.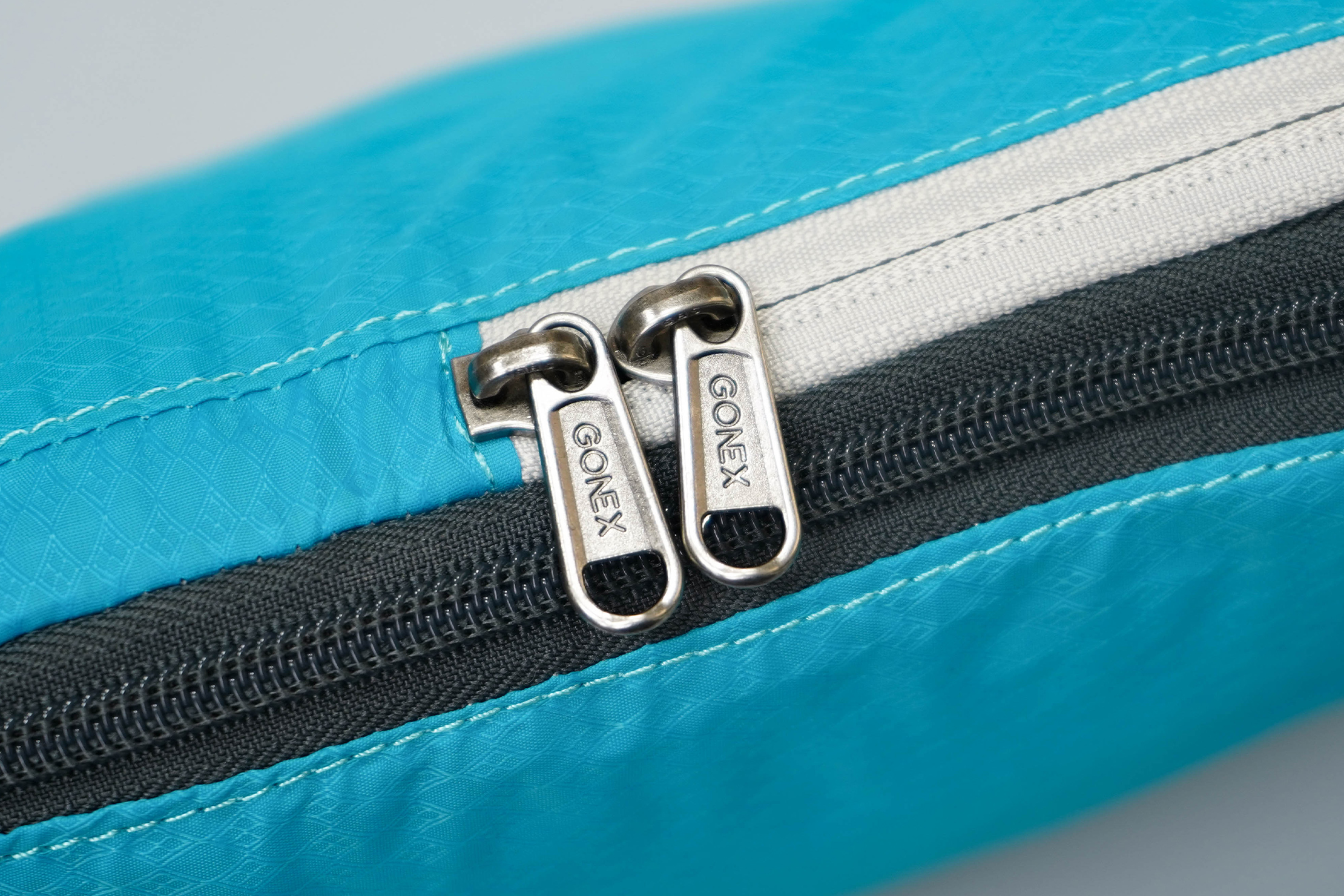 As far as looks go—these compression packing cubes look like compression packing cubes. They're available in ten colorways at the time of this review, so you can truly pick up a style that works for you. You can opt for a cheery, bright yellow, a more subdued, professional black, or anywhere in between.
While we're usually all about low-key colorways here at Pack Hacker, we actually like brighter colored packing cubes as they pop against the interior of your pack, making them easy to find. And if you pick up more than one set, you can color code for some next-level organization.
Features & Usage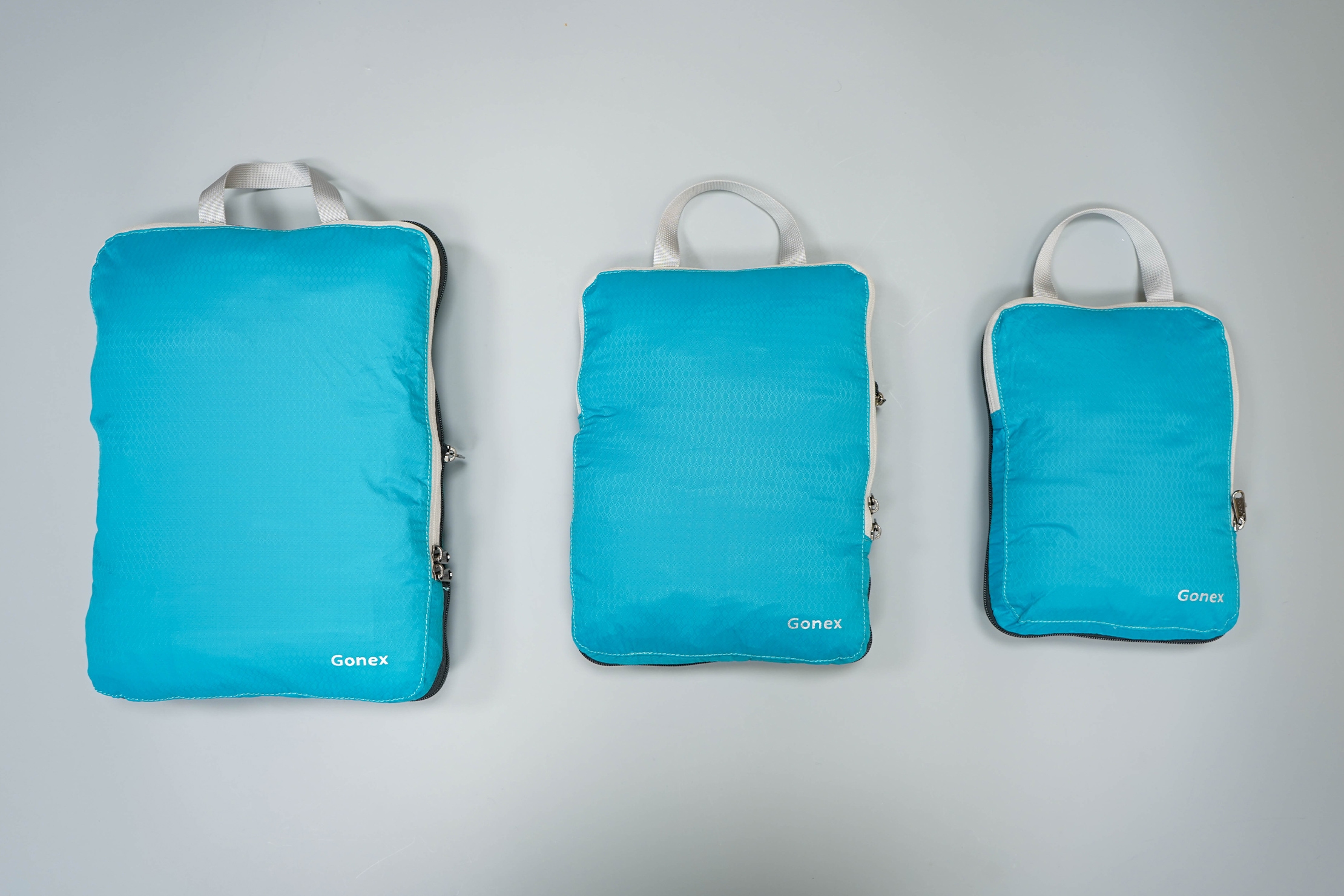 First of all, the folks at Gonex did a nice job picking the sizes—the small, medium, and large are all usable for different sized garments. And the large isn't so large that it's worthless. You can pack socks and undergarments in the small one, shirts and loungewear in the medium, and your sweaters/jackets and pants in the larger one.
The cubes open in a half-zip style. We've liked this style of opening as you can cram all of your clothes inside the cube easily and effectively. But you may prefer a clamshell-style of opening for easier access. Plus, it can be tricky to see what you've got inside.
Of course, as the name suggests, these compression packing cubes also compress. We're big fans of this style of packing cubes because they allow you to fit a lot of stuff inside your pack without taking up a lot of space.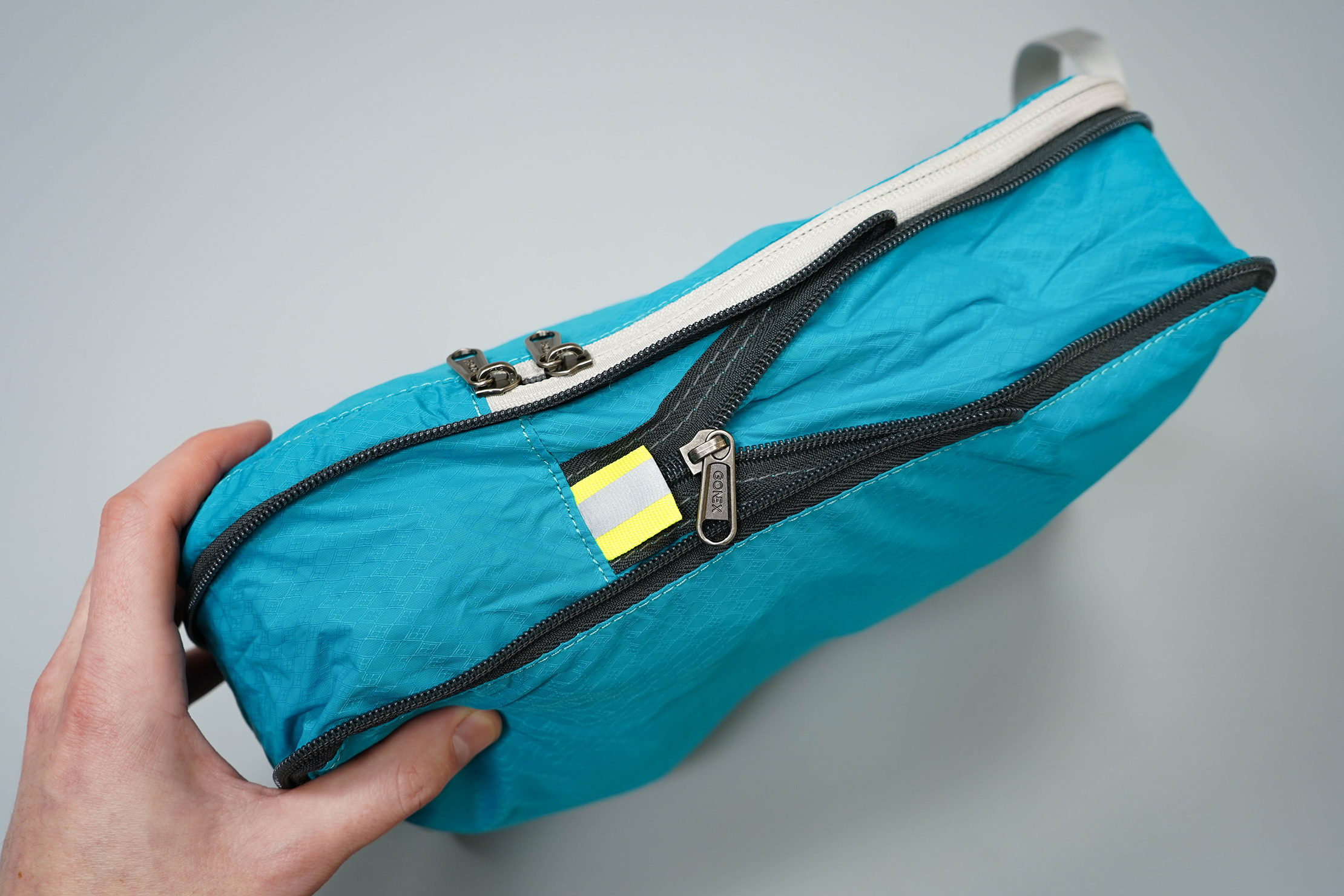 It works with a second compression zipper that cinches the cube into a smaller profile. Though, when compressed, the cubes can get a bit rounded, making them harder to stack or fit inside square packs.
Compressing them also means compressing your clothing. While that is pretty obvious, the implications are less so. Compressed clothes mean wrinkly clothes. Whether or not that's a big deal depends on where you're traveling, why you're traveling, and what type of clothing you have (if any have wrinkle-resistance).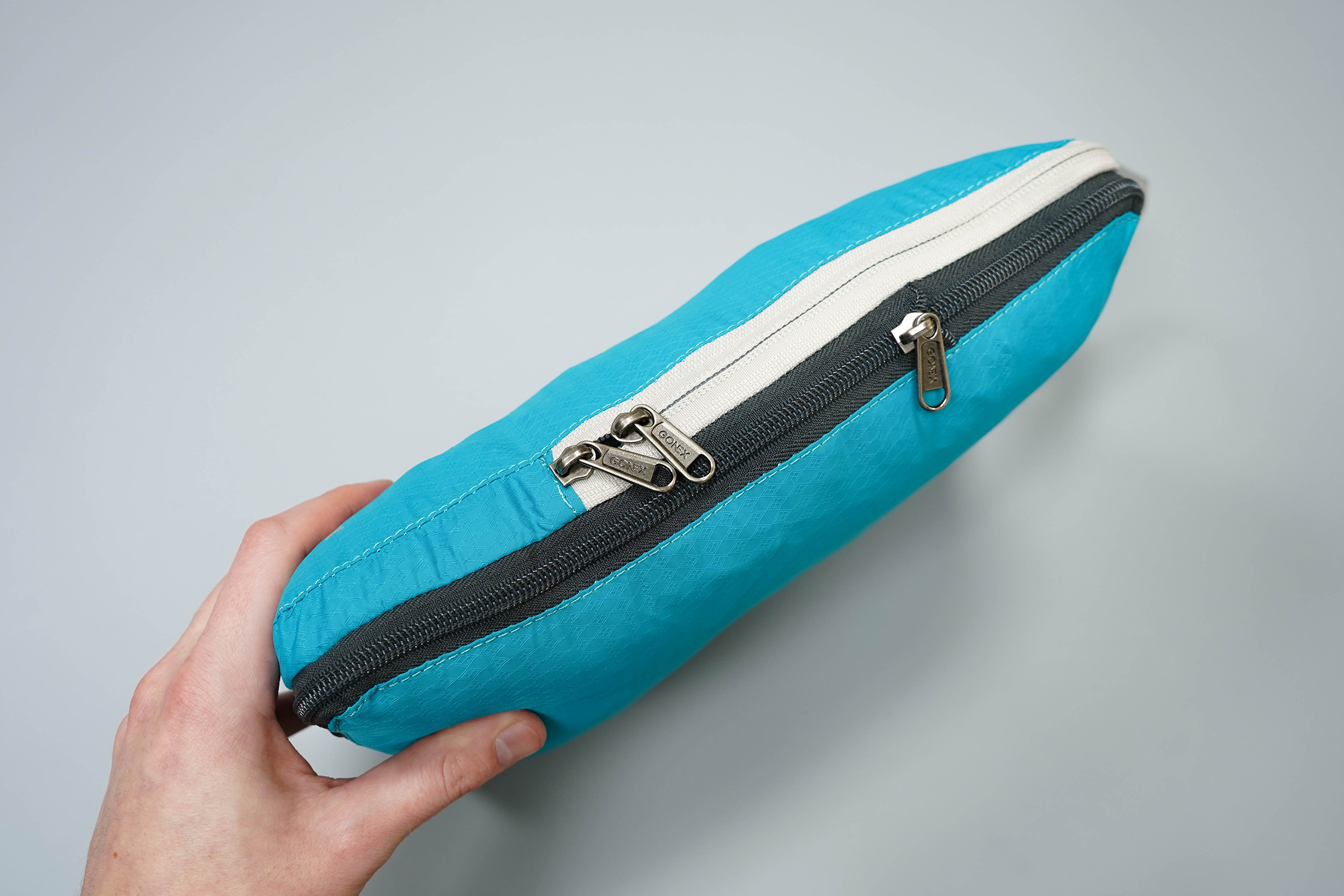 The fabric tends to get caught in the compression zipper as you're zipping it up, which is a somewhat common occurrence for compression cubes. It's kind of annoying and makes us concerned about longevity, but so far the material hasn't ripped. And it's easy to undo—just slide the zipper back and try again with more care.
There's also a reflective zipper pull to help you work the zippers, which is a nice touch.
Now, if you're willing to spend a little bit more money, the Eagle Creek Specter Compression Packing Cubes can compress more and they're easier to compress when stuffed to the brim. You definitely notice the difference in quality. But if you're on a budget, the Gonex cubes still compress well enough.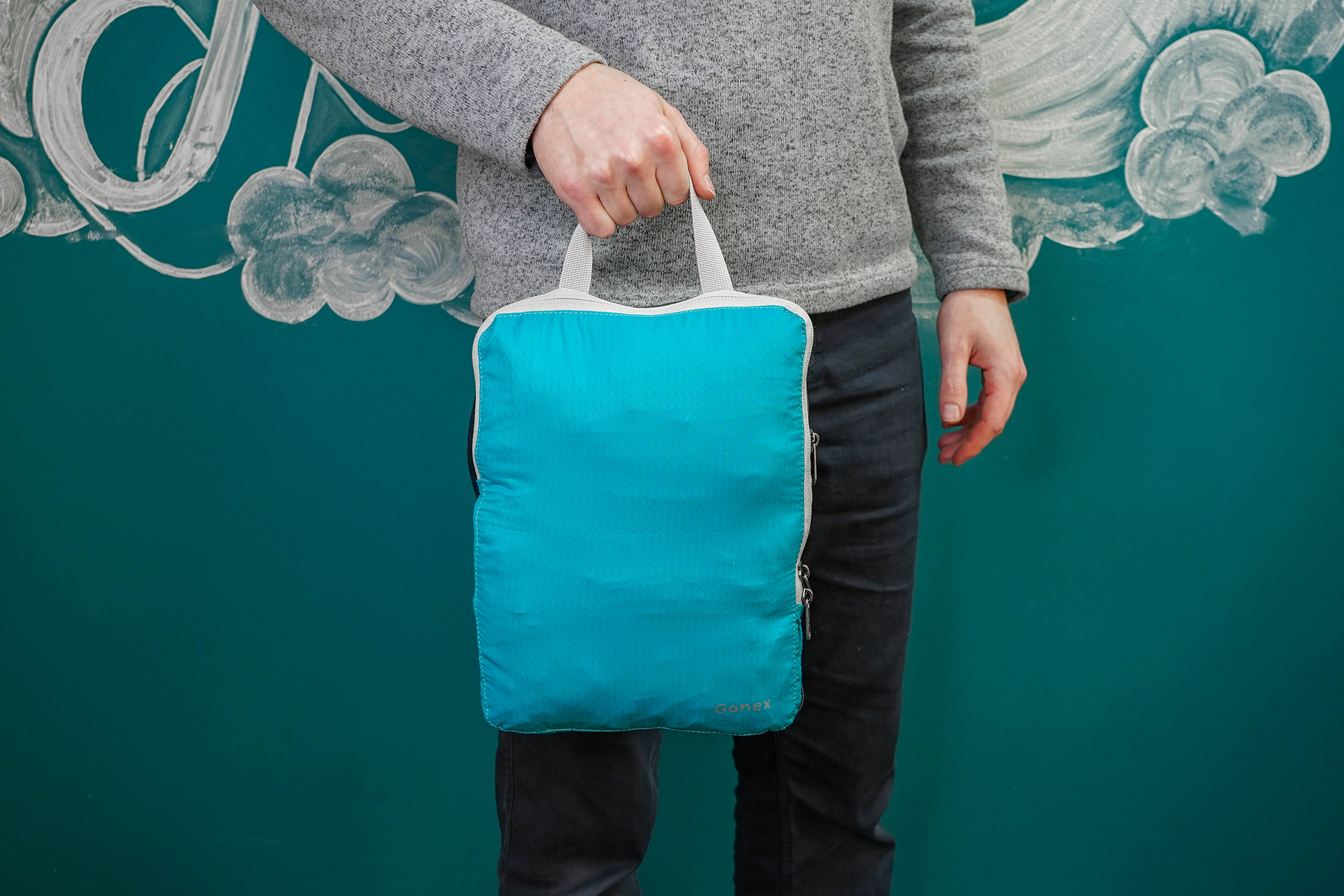 Decidedly less important than the compression feature—but worth noting—are the top handles you'll find on the cubes. You can use the handles to hang up the cubes, carry them externally, or to grab them out from your pack. They're a little too big, but not so much so that they're annoying.
Durability & Testing
Compression cubes are put under a great amount of stress, as the fabric stretches and the cubes tighten when you compress it. Of course, this means they're more susceptible to wear and tear than ordinary cubes. Because of this, and because of the budget nature of the Gonex cubes, we don't expect these to last forever.
That said, they've been holding up great so far. As we said at the beginning of this review, we've been testing the Gonex Compression Packing Cubes for a couple of weeks in L.A., Detroit, and the U.K. They've been on both domestic and international flights. During this time, we've put these cubes through the wringer—cramming them as full as possible to find out what they've got. Turns out, they've "got" more than we would've expected.
Usage Timeline
Initial Usage
Condition: Excellent
Some of the cheapest compression packing cubes available on the market
We do have some durability concerns over the material and unbranded zippers, but we're excited to see how they hold up in testing
We're digging the range of colors
As long as they hold up, they look to be a solid set of packing cubes
2 Weeks of Use
Condition: Excellent
Impressed with how well these are holding up!
Access the Pro Community Discussion
Get your questions about the Gonex Compression Packing Cubes answered from our team and the Pro Community right here on the page. Plus, join discussions with other members about gear, guides, and more.
Other Organizers & Pouches Reviews