Encircled Everyday Twist Top Review
Encircled is a Canadian company creating versatile clothing. The Everyday Twist Top can morph into many styles, making it a new travelers' best friend.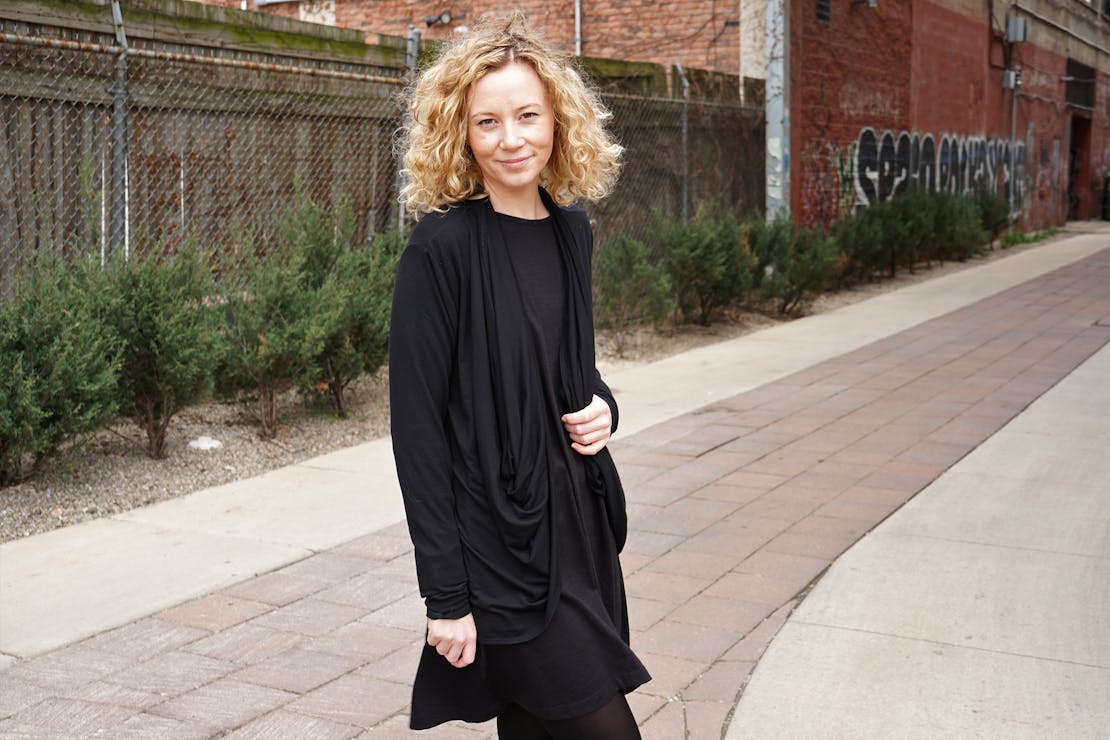 Our Verdict
Unlock the Pro Summary
Save time. Get access to brief summaries of our reviews so you can browse and make decisions more efficiently.
Pros
Versatility that actually works! Who doesn't love 1 piece that can morph into 5 different tops?
The soft material makes it super comfy!
Environmentally friendly fabrics.
No fuss care instructions.
Made with ethical working conditions.
Cons
The snaps, although discreet, feel a little out of place.
Shoulders are a bit on the wide side.
Pricetag is a bit hefty, BUT worth it when you consider it's not one piece, it's five. If you had to buy five different pieces it would cost way more than this one.
Recent Pack Hacker Video
Technical Details
Weight (oz)

12.17 oz (345 g)

Notable Materials

Modal, Spandex

Manufacturing Country

Canada

Warranty Information
Full Review
Encircled believes in packing light, but they also believe in looking stylish. Each item of clothing is designed for versatility, and timeless style, which means you can have less pieces in your backpack, luggage, or wardrobe without sacrificing diversity. More with less is Encircled's motto and travelers love that! Encircled is also a huge proponent of environmental practices, ethical treatment of their workers and transparency. They use sustainably sourced environmentally friendly materials, recycled materials for packaging and keep all of their sewing studios in Canada by fairly paid workers. (You can read more about it HERE) This is certainly a company you can feel good about supporting. Plus, it just looks so darn good!
At first glance the Everyday Twist Top looks like an average lightweight long cardigan, but don't be fooled! This top is a little shape shifter. There are two tiny little metal snaps at the bottom of the front panels that make changing your look a, well, snap. There are five official variations for this top, but there are probably more if you set your mind to it. Let your imagination go wild!


To help make all of these styles possible are the two little snaps at the bottom of the long panels in the front. The metal snaps are sewn onto the top with a small patch of black material. Using that extra swatch of thicker black material gives the snaps a little more structural integrity, meaning you'll avoid tearing the top if you're a little more aggressive in your shirt morphing moments. The snaps themselves are only slightly larger than a pencil eraser, so they're not very obvious and don't take away from how stylish the top is.


The minimalist design makes it a piece that you can easily dress up or down depending on your mood, or your schedule, how you decide to wear it and what you pair it with. Dress it down when you're making coffee in your kitchen, dress it up to meet potential clients, or hit it somewhere in the middle when you explore the AGO in Toronto. Don't worry, the Group of Seven won't judge you if you wear it with a pair of ripped jeans and hiking boots.


Like everything made by Encircled, they've put a lot of thought into the types of materials they use. The Everyday Twist Top is made of 95% lenzing Modal (say what now?) and 5% spandex. We're going to let Encircled do the explaining on this:
"Modal is a naturally derived fabric cultivated from beech-tree pulp which is sustainably sourced in Austria, and neighbouring countries. Modal yarn is created through an environmentally conscious process in which 95% of the production materials are recovered. Modal has 10 times the yield of cotton, and uses significantly less water. The fabric is OEKO-TEX Standard 100 certified which means they are free of harmful chemicals."
So basically, it's an eco friendly, cotton-like fabric. It's designed and sewn in Toronto, Canada by 100% sweatshop-free labour. Isn't your heart happy just thinking about this? (You can read more about it here)


The shoulders are stitched with a little piece of elastic in the seam, giving the shoulders added stretch. A major bonus for anyone with broad shoulders. Although, to be honest, you may not require it. The shoulders already appear to be designed for broader shoulders, so if you have a narrow frame, you may want to consider downsizing a little.
Besides being very comfortable and a versatile piece, another major bonus to the Encircled Everyday Twist Top is just how easy it is to care for. No dry cleaning or hand washing necessary. Just toss in your washing machine on cold water and lay flat to dry. Laying your clothes flat to dry will keep them from shrinking (in a dryer) or being pulled out of shaping (hanging them). It also means that you can do laundry just about anywhere and not have to worry about where to hang your clothes. Just try to remember to put them someplace with a bit of a breeze and flip them over at some point.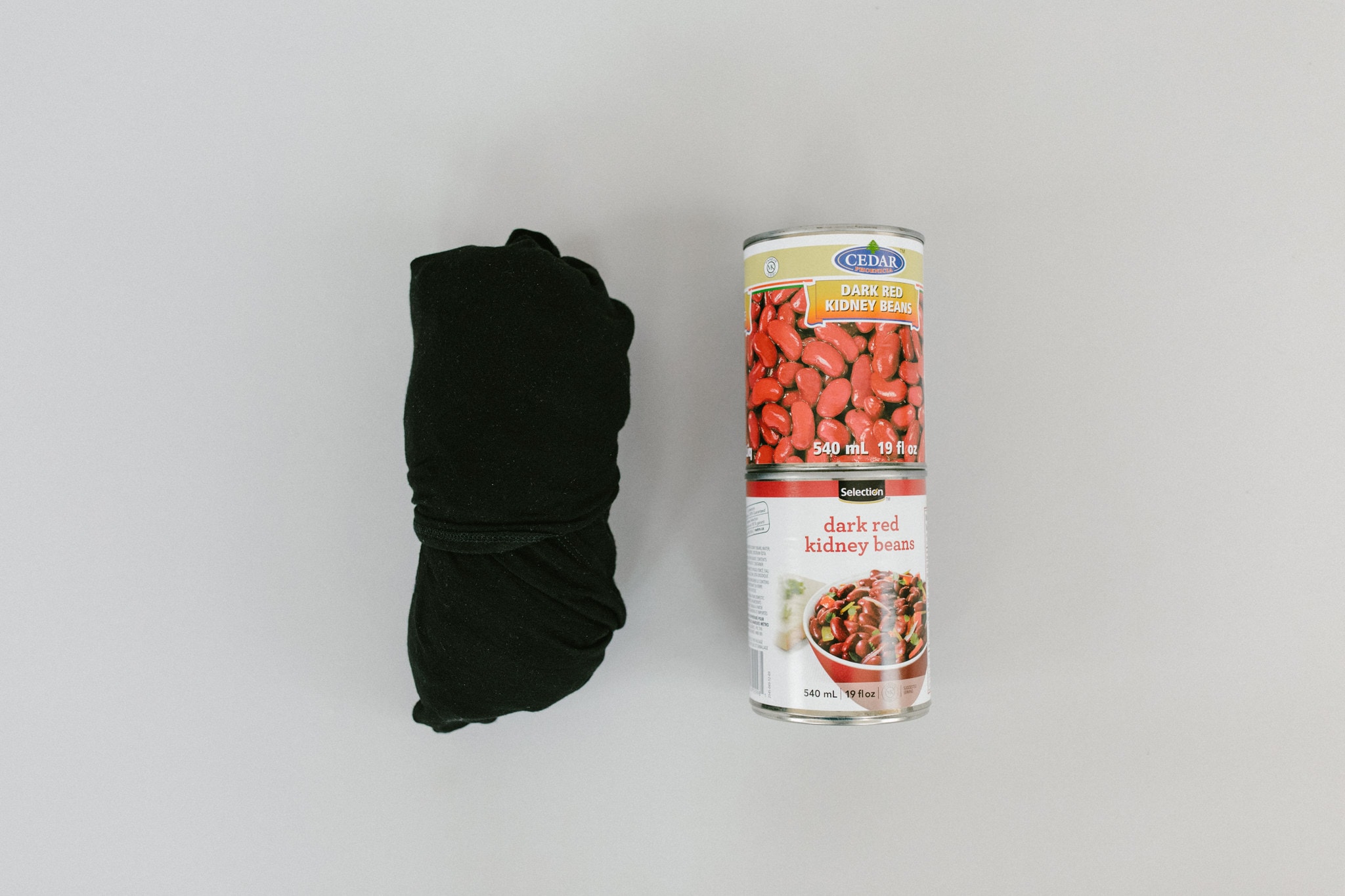 As it is modal (remember: cotton-like), it doesn't dry particularly quickly, but we love the no fuss washing instructions. It will make it an easy piece to carry with you on your travels. It doesn't seem to wrinkle very easily which is another A+ for traveling and it packs up surprisingly small for piece with so much fabric. Rolled up tight a small Everyday Twist Top takes up little more than the space of two cans of kidney beans. So, skip the kidney beans and take the top with you instead. It'll give you more bang for your buck.
Encircled is mostly designed by women for women, with only one option for men at the moment. This may change, though there doesn't seem to be anything laid out on their coming soon page yet.
Usage Timeline
Initial Usage
Condition: Excellent
Soft material and seems like a good wardrobe staple for traveling or every day.
1 Month of Use
Condition: Excellent
No pilling from multiple washes, no visible wear.
3 Months of Use
Condition: Excellent
Item hasn't stretched or shrunk. No pilling or any visible signs of wear.
Access the Pro Community Discussion
Get your questions about the Encircled Everyday Twist Top answered from our team and the Pro Community right here on the page. Plus, join discussions with other members about gear, guides, and more.
Other Clothing & Accessories Reviews