Eagle Creek Ranger XE Backpack 36L Review
We like the Eagle Creek Ranger XE Backpack 36L's breathable harness system, though we wish its hip belt were a little more supportive considering its size.
Our Verdict
Unlock the Pro Summary
Save time. Get access to brief summaries of our reviews so you can browse and make decisions more efficiently.
Pros
Well-ventilated harness system lets warm air dissipate on hot days
Main compartment can be loaded from the top or as a clamshell depending on need
Stash pocket keeps large gear within easy reach
Cons
Hip belt feels lacking in support
Straps difficult to adjust
Stash pocket's hooded top loose if not fully packed
Recent Pack Hacker Video
Technical Details
Capacity

36l

Weight (lb)

1.5 lb (0.7 kg)

Denier

420D

Nylon

Denier

200D

Polyester

Dimensions

21.5 in x 12 in x 10 in (54.6 x 30.5 x 25.4 cm)

Notable Materials

Recycled Polyester, Ripstop Polyester, Woojin Hardware, YKK Zippers, Nylon, Polyester, DWR Coating

Manufacturing Country

Indonesia

Laptop Compartment Size

16"

Warranty Information
Buying Options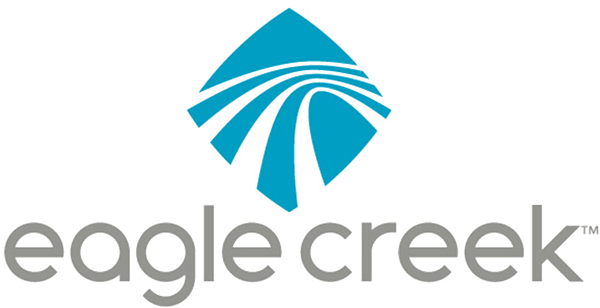 $129.00
$128.95
Full Review
Get up to 20% off Eagle Creek • Join Pack Hacker Pro
A travel backpack you can use daily is something of a dream for many travelers. Imagine a backpack large enough to fit a vacation packing list's worth of clothing but isn't a hassle to take gear in and out of when you're also using it for work. Impossible? Nope. Many brands have taken a go trying to land a backpack design in this Goldilocks zone between a travel backpack and a daypack. In this review, we're looking at Eagle Creek's Ranger XE Backpack 36L to see if it gets there.

Okay, to be fair, Eagle Creek pegs the Ranger XE more as a travel backpack that you can also use outdoors, not as a daypack per se. However, we think it has what it takes. Its well-ventilated harness system is not only good for the sweltering heat of the tropics but also the oppressive warmth of the urban jungle. Plus, its main compartment can open wide for easy packing and narrow to a top-loader for day-to-day convenience. Is your interest piqued yet? Read on.
External Components
The Ranger XE's exterior looks rather busy, with a mix of recycled 400-denier polyester ripstop, 420-denier nylon, and 200-denier polyester. If these don't sound as tough as 1680-denier fabrics found on other backpacks, rest assured that Eagle Creek did a good job with the build. The only bit of loose stitching we found was on the inner edges of the pocket, and those only seem to be leftover errors from the manufacturing process. In other words, we're still comfortable taking the Ranger XE outdoors should we need to.

Even though the exterior looks busy, it's not very rich in features. There's a loop with a reflective accent near the bottom where you can hang a blinky light when biking. Then there are the side compression straps to really lock the bag's load tightly. However, that's really all there is to it. Most of the Ranger XE's visual flair comes from its use of different fabrics, not from a smorgasbord of unnecessary features.
Where Eagle Creek starts to get serious with the features is with the Ranger XE's harness system. Okay, the obligatory top handle is as thin and plain as it gets, but the rest is very well-designed. The shoulder straps and back panel incorporate a combination of foam and mesh, although unlike other backpacks Eagle Creek uses a more ropey and looser mesh. In a nutshell, it's more similar to fishnet than the finer mesh bags like The North Face Borealis use. Does that mean one is better than the other? The short answer is no, and the long answer is more nuanced, so we'll leave it for this review's next section.

The sternum strap is mounted on a rail system, which we usually like since they allow very granular adjustment. However, while that may be true, adjustments on any of the Ranger XE's straps are very hard to make. The worst offender here is the front stash pocket's G-hook, but the sternum strap is the one we struggled with the most since we're usually fiddly with sternum straps whenever we first use a backpack. It's not the rail itself that's causing the friction, but the hardware on the strap itself.

The Ranger XE's harness system also features a hip belt, albeit a modest one. It has padded sides and a thin strap that buckles in the middle. You can stow it away behind the luggage pass-through when you don't need it, though some of the Pack Hacker crew feel the buckle poke through the fabric, so your comfort may vary.
Fit Notes

The Ranger XE's tall shape means those with shorter frames can feel the base touch their lower back. Hip belts usually help push a bag's weight up, but the Ranger XE's hip belt doesn't deliver much lift. We suspect it's due to the straps' rather thin design, and the padded sections are also noticeably small.

That said, the fit is still comfortable overall, though we think Eagle Creek could improve certain aspects. On the other hand, the back panel stands out as arguably the Ranger XE's best feature. While the mesh's fishnet and foam's hole-y appearance isn't exactly what you'd call "classy," it certainly delivers on ventilation. When we call this an "airy-feeling backpack," we seriously mean it. It doesn't get stuffy when carrying it under the hot blistering sun. Sure, we still get sweaty after a while, though we can hardly blame the back panel's design for that. We'd sooner blame biology if we're being honest.
The only downside of this more open mesh design is its scratchy feeling on bare skin. If you like wearing tank tops when carrying your backpack, this might not be as comfortable as backpacks that use finer mesh like the Borealis we mentioned earlier.
Inside The Backpack
At the front of the Ranger XE is the stash pocket. It's a large one that's technically an open-style pocket, given that the hood covering it doesn't seal. The only form of security here is the G-hook that's adjustable via a strap. Sometimes we'd find this G-hook crooked as if it was about to become undone. Fortunately, that hasn't actually happened. The compression straps also anchor to the stash pocket, so they also technically help seal the pocket, though nowhere near enough to keep rain and dirt from getting in.

An open front pocket like this is great for holding bulky gear that can get exposed to the elements. Think of items like a rain jacket, a foldable umbrella, or a pair of small shoes. The open top means odor and moisture don't get trapped, and there's even a drainage hole at the bottom to let water escape. Our only issue with the design is there's too much room around the top. You need the pocket fully packed all the way to the hood to get a fully rounded shape. Otherwise, you get a floppy and unkempt appearance, regardless of how tight you adjust the G-hook's strap. It's more of an aesthetic issue, but one that looks and feels awkward enough to make a note of.
If that stash pocket's too open (and it is) for your smaller daily carry gear, then you can still put them in the zippered one. It's directly on the front of the stash pocket itself, so it's easy to access when you're in a hurry. It opens to the side, though, so you'll have to be careful not to let items spill out if you're opening it with the bag upright. There aren't any additional pockets or dividers inside, so we advise using small pouches or organizers to keep gear sorted.

There are also pockets on either side of the Ranger XE for the best insulated water bottle in your arsenal. These use stretchy mesh to secure bottles, though the usual caveat applies. That is, depending on the size and shape of your bottle, they may not sit very securely. Slim bottles like the 18-ounce Hydro Flask, for example, are swallowed almost entirely. In comparison, large ones in the 40-ounce range poke out, and their smooth exteriors can slip against the mesh.
That said, with enough jostling, bottles of any size can still slip out of the pockets. One way to help prevent that is to pack the main compartment enough that the sides squeeze the pockets, thereby holding bottles in place more firmly.

The Ranger XE's main compartment opens in a very peculiar way. The zipper track starts at the bottom left corner of the stash pocket, zips all the way to the back around the top, and ends near the top-left compression strap. This is similar to a clamshell-style opening typically found in travel backpacks. However, since the zipper track also curves around towards the rear around the top, it also incorporates a top-loading design.
In practice, you'd leave both main compartment zippers around the top so you can open just the top portion, especially for day-to-day use. You don't necessarily need to fully unzip the entire main compartment just to get one piece of gear out. It also avoids going around the right compression strap since it's in the way.

Getting inside the Ranger XE's main compartment makes one thing immediately apparent: there's little to no structure (i.e., it's quite baggy). While we've described other aspects of the bag as floppy, this is where it's most obvious. This makes the packing process somewhat tricky as you need to wrap the side of the bag around the gear you're putting in. It's not a big issue if you're using packing cubes as we do, and the bottom area does form a bucket shape that catches gear fairly easily. However, if you're packing loose gear individually, you might need to keep the side zipped up a little to make the process easier.
On the front side of the main compartment is a zippered mesh pocket. The mesh here resembles that used for the back panel and shoulder straps—efficient use of materials, to say the least. It's a handy pocket for storing small items like toiletries if you're not using a Dopp kit. It's worth noting that there's a gusset behind this pocket since the adjacent stash pocket on the outside can bulge and rob space from it. It's good attention to detail by Eagle Creek that keeps both pockets' volume independent.

There's also a key leash inside, but we wish Eagle Creek placed it in the front pocket instead, where we usually put keys for easier access. A key leash within the main compartment is usually used for long-term storage, like when you're on vacation, so that it doesn't get lost among your other gear—not very convenient if you're using the bag mainly for daily use. That said, it's a nitpicky request from us that may work in your favor, anyway.
On the back side is the plain laptop sleeve, rated for up to 16-inch devices. There's not a lot of padding for protection, though there is a sizeable false bottom underneath to cushion against shocks from short drops. Above is a small strap where you can attach a hydration bladder and a hole to route a drinking tube. There are also small loops on the shoulder straps where you can thread said drinking tube. This shows the more outdoorsy side of the Ranger XE and its versatility for more rough-and-tumble use cases.

See those two toggles near the edge of the laptop sleeve? Those are for Eagle Creek's Pack-It system, where compatible accessories like packing cubes and pouches can attach. We'll leave it to you to decide if those are worthwhile investments. For our part, this system is most useful for a pouch you'd want to keep near the top where it's easy to access. For a packing cube that you're okay with settling at the bottom? Not so much.
Usage Timeline
Initial Usage
Condition: Excellent
Hip belt easily stows away
Back panel is super airy, though the mesh is pretty rough to the touch
Digging the option for modularity
2 Weeks of Use
Condition: Excellent
Digging the wide opening, but unzipping under the compression straps (or unclipping each time) is tedious
Lots of space for gear, though it's pretty floppy unless it's completely full
Can start to feel crammed if the front stash pocket is too full
Access the Pro Community Discussion
Get your questions about the Eagle Creek Ranger XE Backpack 36L answered from our team and the Pro Community right here on the page. Plus, join discussions with other members about gear, guides, and more.
Other Bags & Luggage Reviews