Darn Tough Merino Wool No-Show Socks Review
Darn Tough's Merino wool socks are a great option for any traveler. Usable in various climates, these Darn Tough wool socks can last you a lifetime—really.
Our Verdict
Unlock the Pro Summary
Save time. Get access to brief summaries of our reviews so you can browse and make decisions more efficiently.
Pros
Merino wool—comfort, breathable, antimicrobial.
Super durable.
Unconditional lifetime warranty.
Cons
If you prefer solid color socks, the pattern may turn you off.
They're pretty thick—could be harder to wear with snug shoes.
They are not quite as breathable as a thinner pair of socks—not a huge surprise.
Recent Pack Hacker Video
Technical Details
Notable Materials

Merino Wool, Nylon, Spandex

Manufacturing Country

United States

Warranty Information
Full Review
We've been testing out these Darn Tough Merino wool socks for a while now, and they definitely hold up to their namesake. They are pretty darn tough.
We love Merino wool because of all its amazing properties, and these Darn Tough wool socks are just another testament to how awesome this fabric is. These things are super comfortable, and somehow they feel as cool as cotton socks in the summer and as warm as wool socks in the winter—despite them being a little thicker.
A medium pair of No-Show Darn Tough wool socks come in at 1.8 ounces, as a note to all you ultralight travelers out there. They are really thick, but don't let that deceive you—they're very breathable. But keep it in mind if you have a pair of tight-fitting shoes, they might be a little snug. This thickness also provides a nice bit of cushion—great if you tend to do a lot of walking and require some extra support.
These may not be the best looking socks around—we feel the pattern is a little loud—but they still have plenty to offer. And the important thing is, the ankle part is totally hidden with shoes on.
As with other merino wool travel products, you won't need to wash these too often. This is really nice for any sort of digital nomad or heavy traveler. Your socks are usually the first thing to start smelling, so having some extra time between washes is great. When you do need to clean them, just a quick wash in the sink will be fine—and they dry pretty fast, too. Slower than other, thinner merino wool socks, but still probably faster than cotton.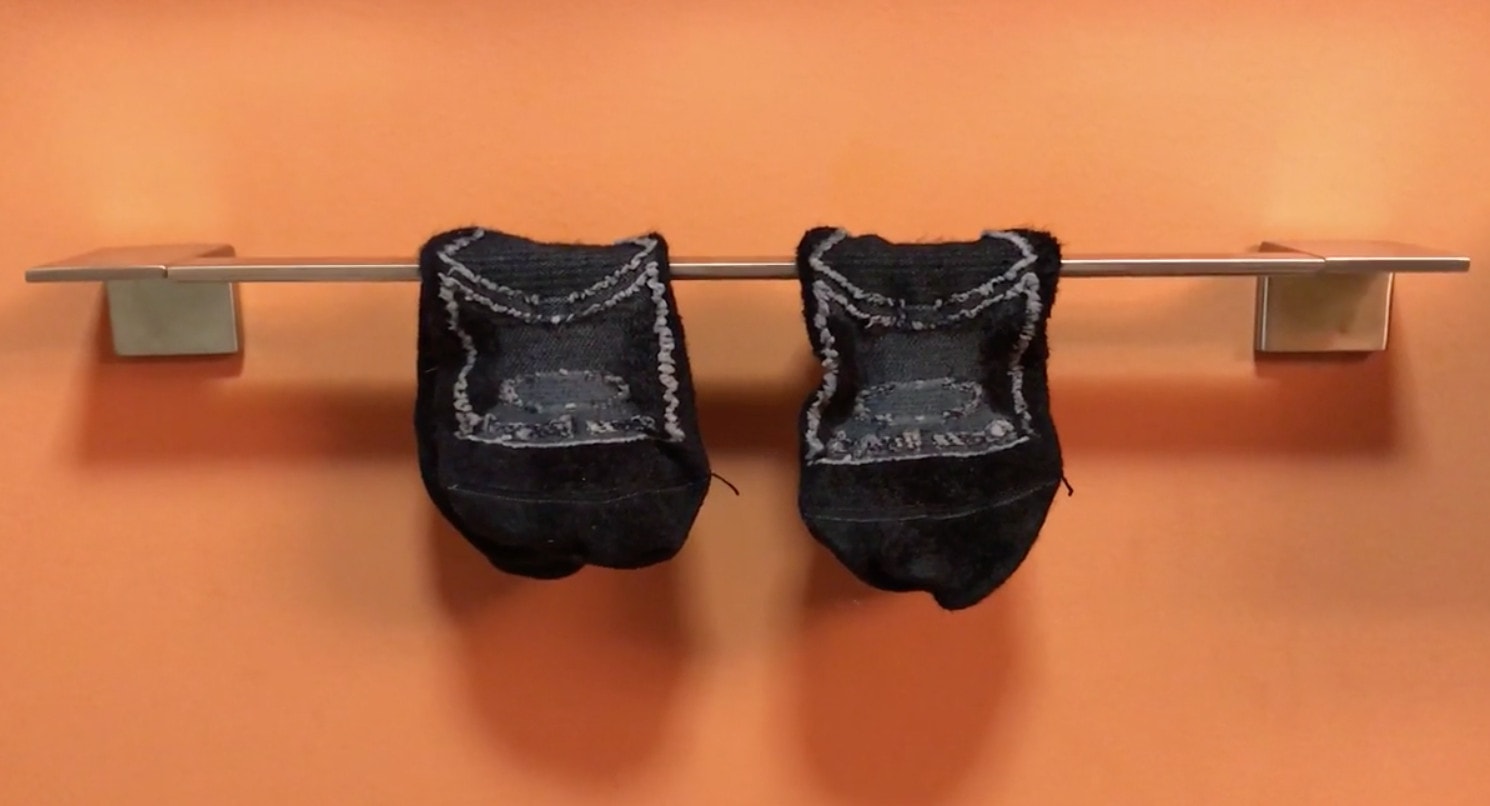 These Darn Tough wool socks are also really durable. Weird to say about a sock, but they actually are! We've tested them for a little over a year with a lot of usage and they're still going strong—no holes, no major problems. Don't think we could say that about most other socks.
If you dive into the specs on these bad boys, you will notice that they are actually a blend of merino wool, nylon, and lycra—specifically, 41% Merino Wool, 56% Nylon, and 3% Lycra Spandex.
Whoa! They've got more nylon than wool! What gives?!
Well, first of all—almost every merino wool sock (or any merino wool product, for that matter) is going to have a blend of materials. While merino wool is great for warmth, nylon provides durability and lycra provides some elasticity. Without those two added fabrics, you'd have a sock that is stiff, uncomfortable, and not very durable.
So yes, they do have more nylon than wool—but that is why they are so durable! All that extra nylon makes these socks sturdier than most. And because they are meant to be thin and breathable, there is no need to have a large amount of wool. A sock designed for warmth will have a lot of merino wool in it—these, not so much.
If you're not familiar with Darn Tough, they have an unconditional lifetime warranty on all of their products. Yeah—a lifetime warranty on socks. And when they say unconditional, they're not messing around. If you're not happy with your socks for any reason—including general wear over time—they will replace them with another pair, for free.  
And we've actually tested this out. We had a pair of heavy-weight Darn Tough socks that developed a hole after over a year of use. Having heard of this mythical warranty, we brought them into a gear shop—not even the same shop they were bought from—and got an exchange with no questions asked. No receipts, no transactions at the register, nothing—just walked in with an old pair of socks, grabbed a new pair off the shelf and walked out. Pretty unreal—although we can't guarantee it will be this easy everywhere. They also have a warranty form you can fill out on their website, so you can mail your socks in for a new pair from wherever you may find yourself (just watch those customs fees if you're far from home).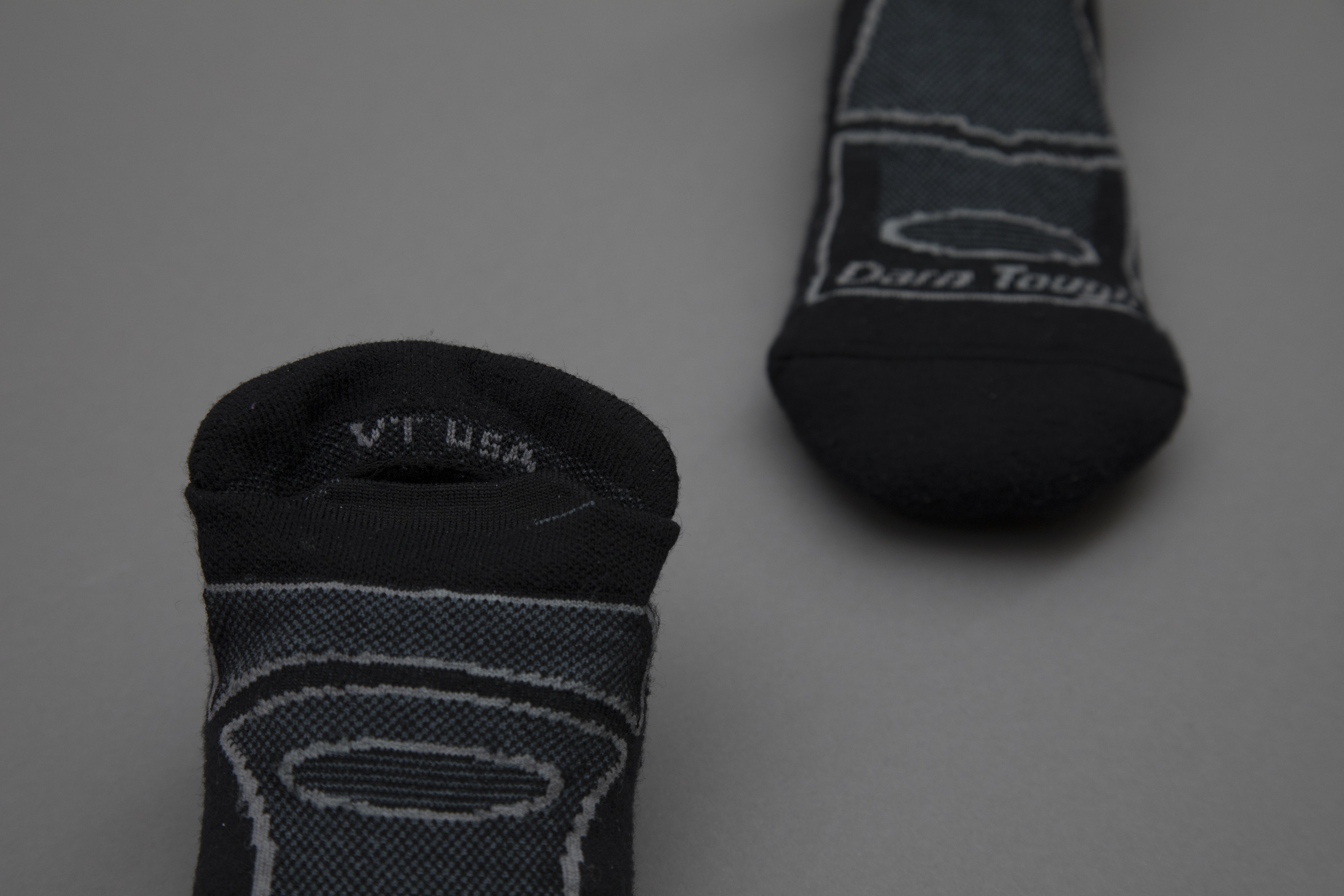 Now, they're not the cheapest socks you'll find—at the time of publishing this review, they're coming in at $15.95/pair on Amazon—but the price is pretty comparable to other merino wool socks. When you figure in the lifetime warranty though, these are a pretty darn good deal (see what we did there?). But seriously, one purchase of these socks could—in theory—last you a lifetime.
Warranty Info
We contacted Darn Tough about their warranty because we were curious about which countries it was eligible for. Here's what they had to say:
"At this current time, we have a very limited number of distributors around the globe. We do have distribution for warranty fulfillments in Canada and England, as well as Japan, Taiwan, and Hong Kong. We are diligently working on expanding our distributions to serve other countries as well, as we would like to convenience our growing customer base around the world! Until then, those without distributors take responsibility for shipping costs outside of the U.S. This can cost and exceed $65.00 USD, and we find it is more beneficial for our international neighbors to just purchase a pair of two more as replacements, seeing it is cheaper than the costs of sending them back to the U.S."
Usage Timeline
Initial Usage
Condition: Excellent
All good, they feel a little thick right out of the packaging.
3 Months of Use
Condition: Excellent
Still legit, going strong. Aren't socks exciting?
6 Months of Use
Condition: Good
Fading in color a bit, but still black—we compared them to another brand new pair.
9 Months of Use
Condition: Good
They're beginning to pill a bit, as do most Merino Wool fabrics.
1 Year of Use
Condition: Good
Losing their shape a bit, but holding up very well. Same amazing socks, new year!
1.5 Years of Use
Condition: Good
Still great, no major complaints.
Access the Pro Community Discussion
Get your questions about the Darn Tough Merino Wool No-Show Socks answered from our team and the Pro Community right here on the page. Plus, join discussions with other members about gear, guides, and more.
Other Clothing & Accessories Reviews