Chaco Wayfarer Review
The Chaco Wayfarer's sleek style and comfort make it a versatile pair of sandals to travel with, so long as you keep its use casual.
Our Verdict
Unlock the Pro Summary
Save time. Get access to brief summaries of our reviews so you can browse and make decisions more efficiently.
Pros
Substantial arch support
Classy enough for formal events, rugged enough for light treks
Comfortable and soft suede footbed
Cons
Some color transfer from the insole right out of the box
Relatively high arch may not be for everyone
Suede footbed absorbs dirt and moisture
Recent Pack Hacker Video
Technical Details
Weight (lb)

1.16 lb (0.5 kg)

Notable Materials

Leather, Rubber, Suede, Polyurethane, Metal

Manufacturing Country

Vietnam

Warranty Information
Full Review
Nothing quite says "casual" like a good pair of sandals. They're probably the second kind of footwear that comes to mind whenever we think of the word, just behind sneakers. They're light, open, comfortable, and stylish (if they're your taste), making them great candidates for travel.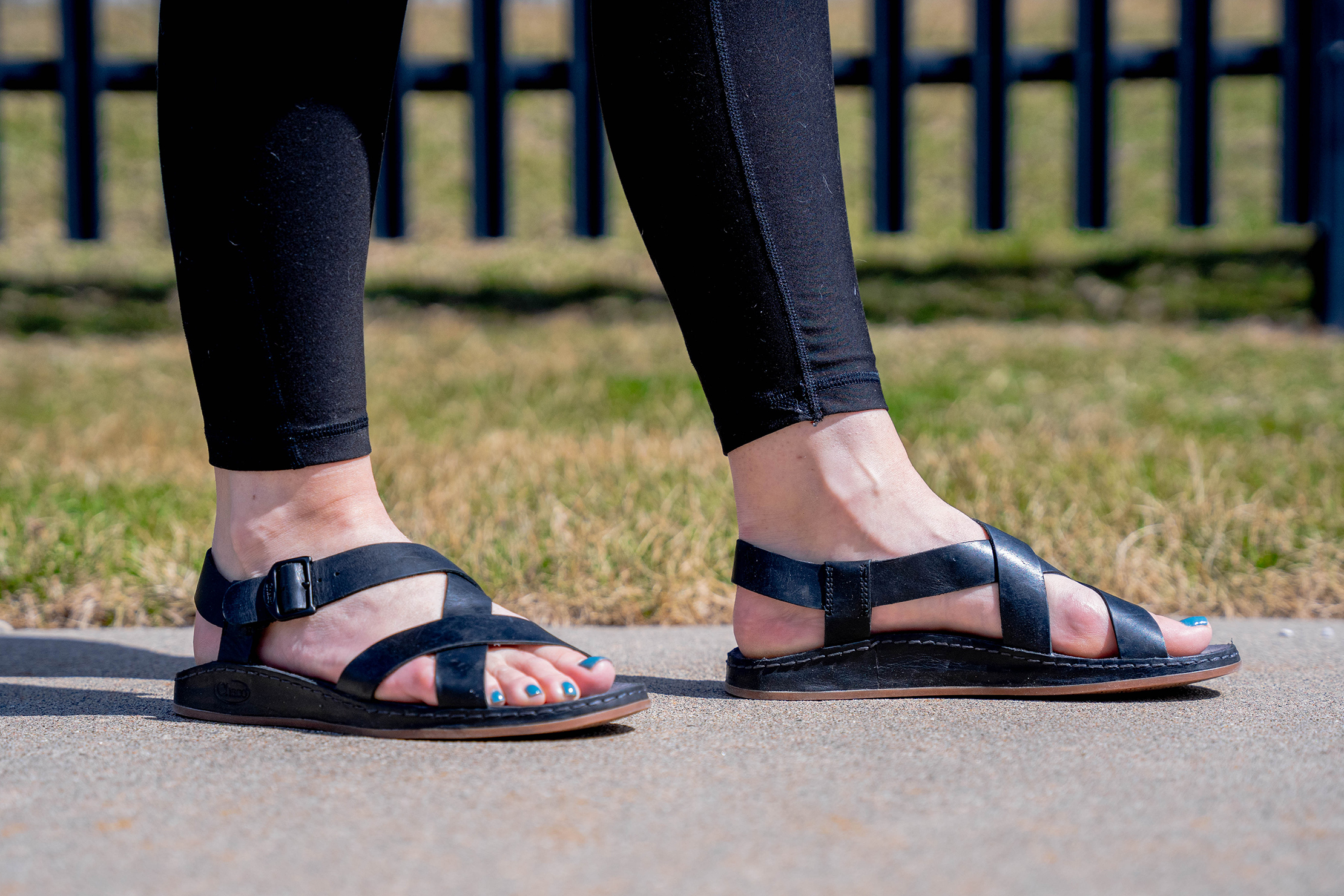 Chaco's Wayfarer fills the role in a casual way. It's not the end-all and be-all of sandals, but its sleek leather-clad styling, comfort, and quality mean it can take on most scenarios. Think of the following: a light and dusty trail of a national park, an unexplored city's sidewalks, a classy restaurant by the marina, or the slick and busy airport terminal. All of these were conquered by a casual pair of sandals. Interested? Let's dive in.
Materials & Aesthetic
Chaco probably has hundreds of sandals in their catalog, and the Wayfarer blends in among them. If they look familiar, that's because they're basically a leather version of Chaco's popular Z/1 and Z/2 sandals. We've nothing against those modern-looking colorful sandals, but the Wayfarer's classic style and subtle sportiness are timeless to our eyes and much more versatile for one-bag travel. That's just us, though, since we often find ourselves hopping between semi-formal events and beach parties.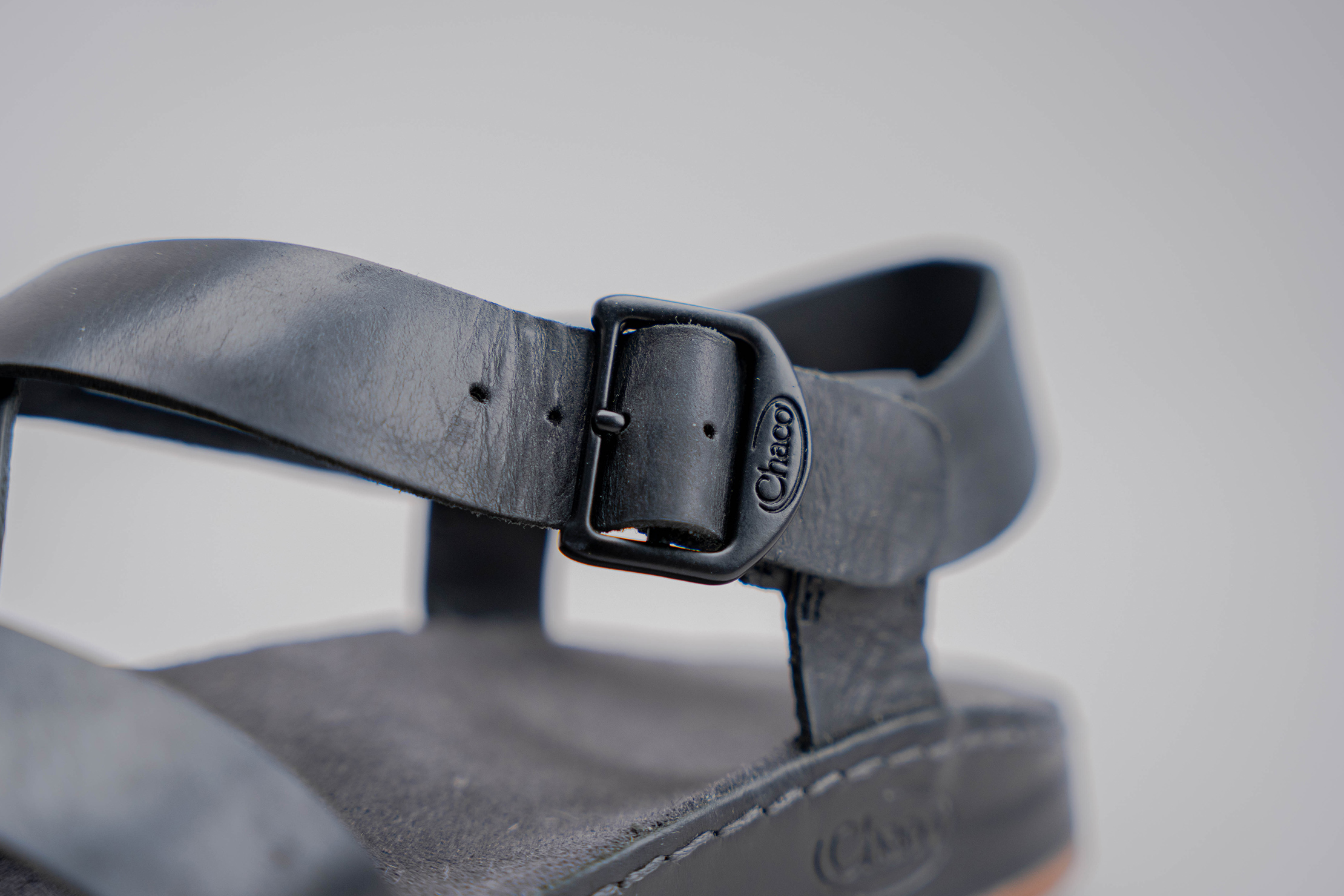 We have the open-toe design, but there's also another version with a toe loop. We prefer the open look because it's more casual, less cluttered, and less likely to give a blister between the toes (ouch). At the time of writing, there are colorways in Ochre, Otter, Rust, and Black (the one we have).
The quality of the materials is pretty solid as well. The straps are full-grain leather, leather-lined, and topped off with an antique-finish metal buckle. The black colorway we chose doesn't do it much justice, making the buckle appear more plasticky; rest assured, it's the real deal.
The midsole is made of polyurethane with a suede footbed. We have our apprehensions about suede, mostly because it's an everything magnet. Dirt, moisture, pet fur, you name it—suede can probably pick it up. Unfortunately, there's no magic on the Wayfarer that prevents this either. On the plus side, it's soft and comfortable.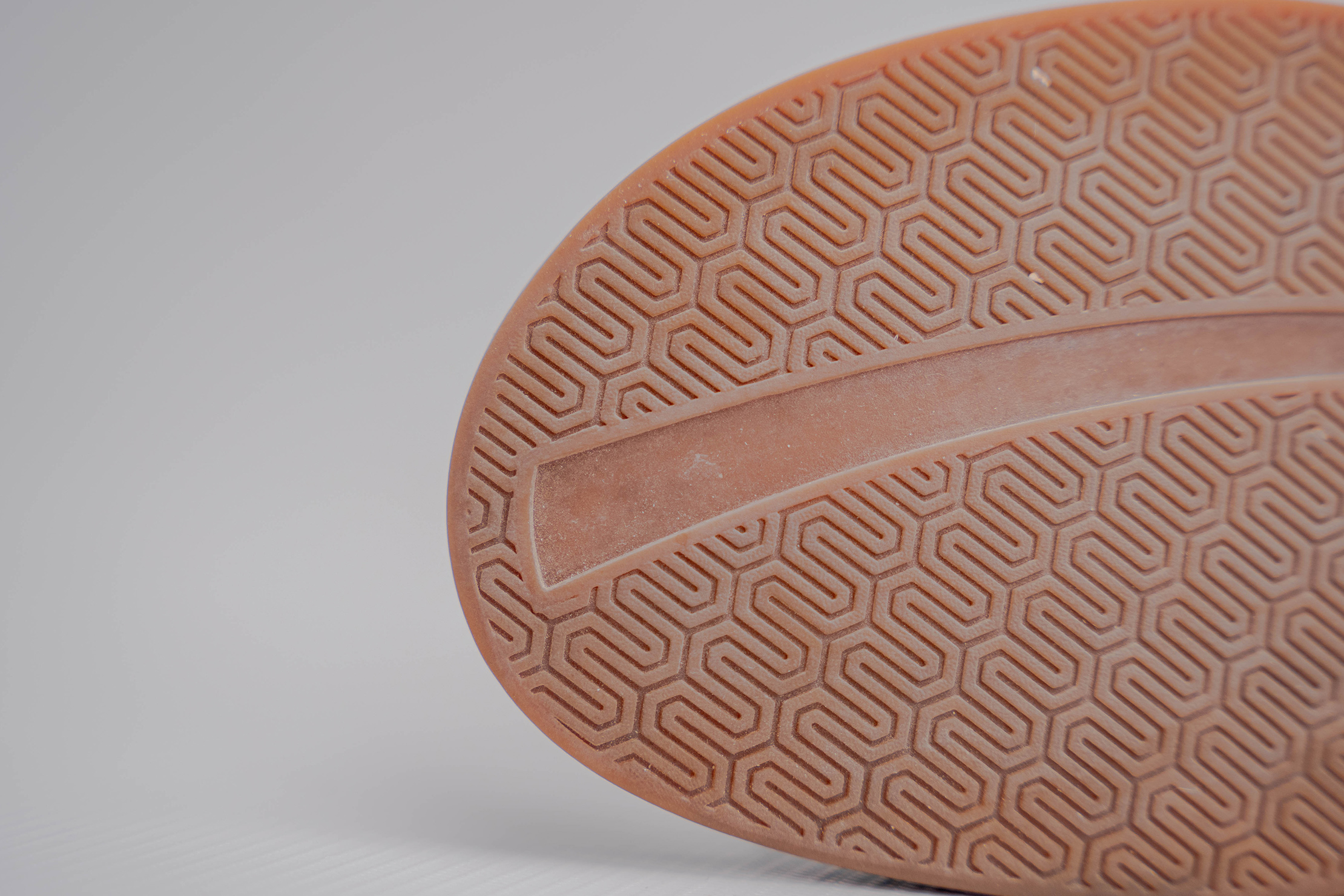 The outsole is Chaco's non-marking ChacoGrip rubber compound. As the name suggests, the sole's texture isn't all that aggressive. To put it another way, these sandals are not made for hardcore grip on super wet surfaces. Instead, it leaves as minimal of a footprint as possible without being totally textureless. We've had no issues getting decent traction on more mild hikes, though we have found it a bit lacking on loose gravel.
Usage & Features
Right out of the box, we were surprised at how broken in the Wayfarer already felt. There's some stiffness for sure, but the leather feels pliable from the get-go. Once worn, we noticed some color transfer happen from the suede footbed and onto our foot. It's not a huge deal, though, and it subsided after a day of wearing the sandals.
The fit is just right, too. We chose a women's size 8, and we didn't have to punch additional holes; the pre-punched ones are more than enough. Furthermore, the Wayfarer's buckle is mounted on an elastic bit, giving it a fair amount of flexibility for different foot shapes and sizes. Oftentimes, we find leather straps—be it on bags or footwear—to have very minimal give, requiring to pull very hard to secure them. On the other hand, the elastic on the Wayfarer is a nice little hack that makes day-to-day wearing a lot more forgiving.
That said, it's worth noting that some reviews have pointed out that the shoe can feel too loose. Those of us on the Pack Hacker team have fairly average feet, so if you're prone to shoes not fitting correctly, that's something you may want to consider.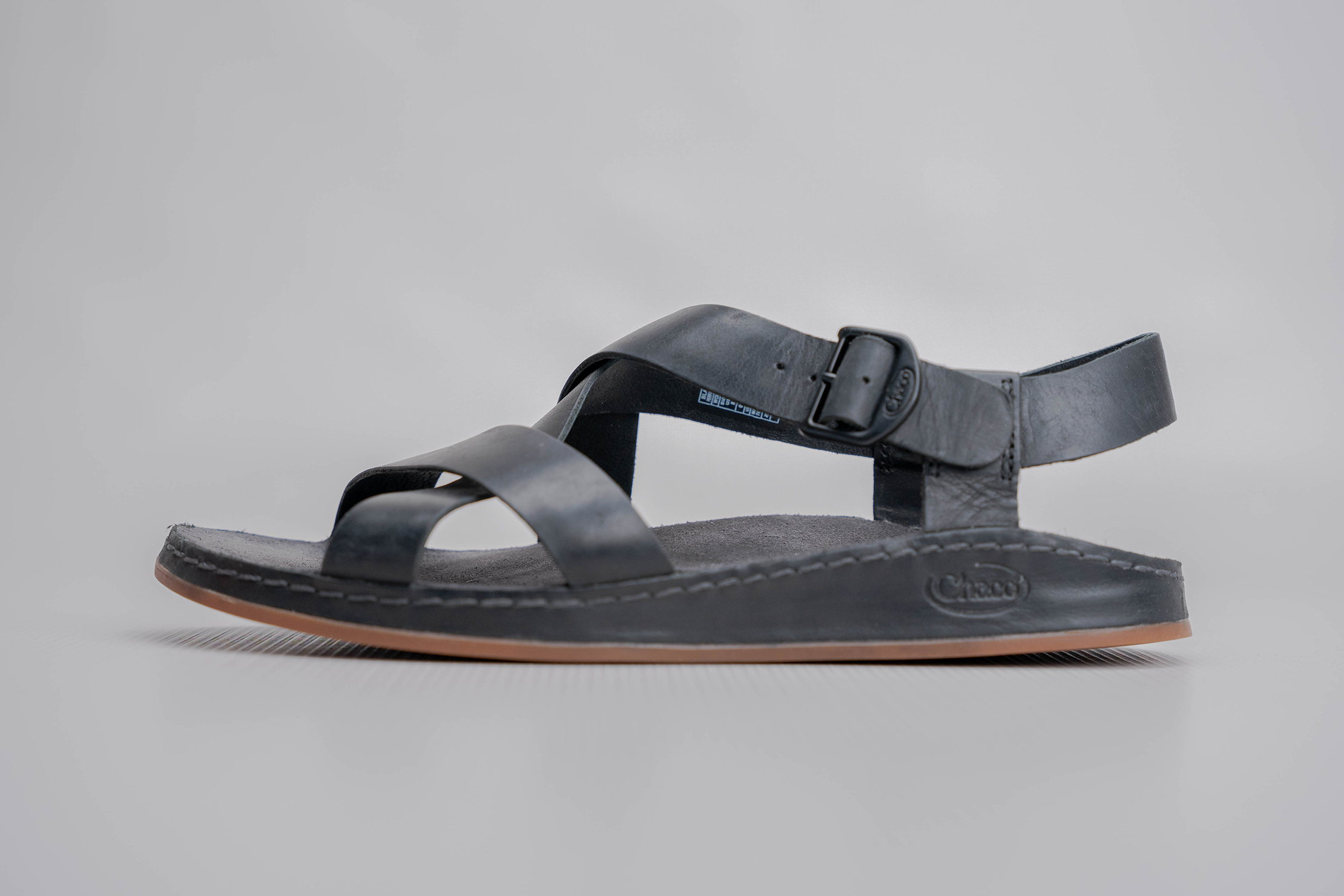 One of our biggest worries whenever we buy a new pair of shoes (raise your hand if this sounds familiar) is blistering and/or chafing. Since the leather already feels soft for what it is, that issue is non-existent on the Wayfarer. No need to cheat by wearing socks, nor do we have to reach for a box of bandaids at the end of the day.
Comfort-wise, the Wayfarer has a pretty aggressive arch by our standards, as you can see from the sides. We prefer this amount of arch because it fits our preference. Your mileage may vary, but the key takeaway here is that we chose the Wayfarer because it's comfortable to wear for a long period of time. This is crucial for travel purposes because packing space is a luxury, which means we ideally minimize the amount of footwear we bring along. It's not the most packable sandal we've seen, but the comfort is hard to beat if you need the arch support.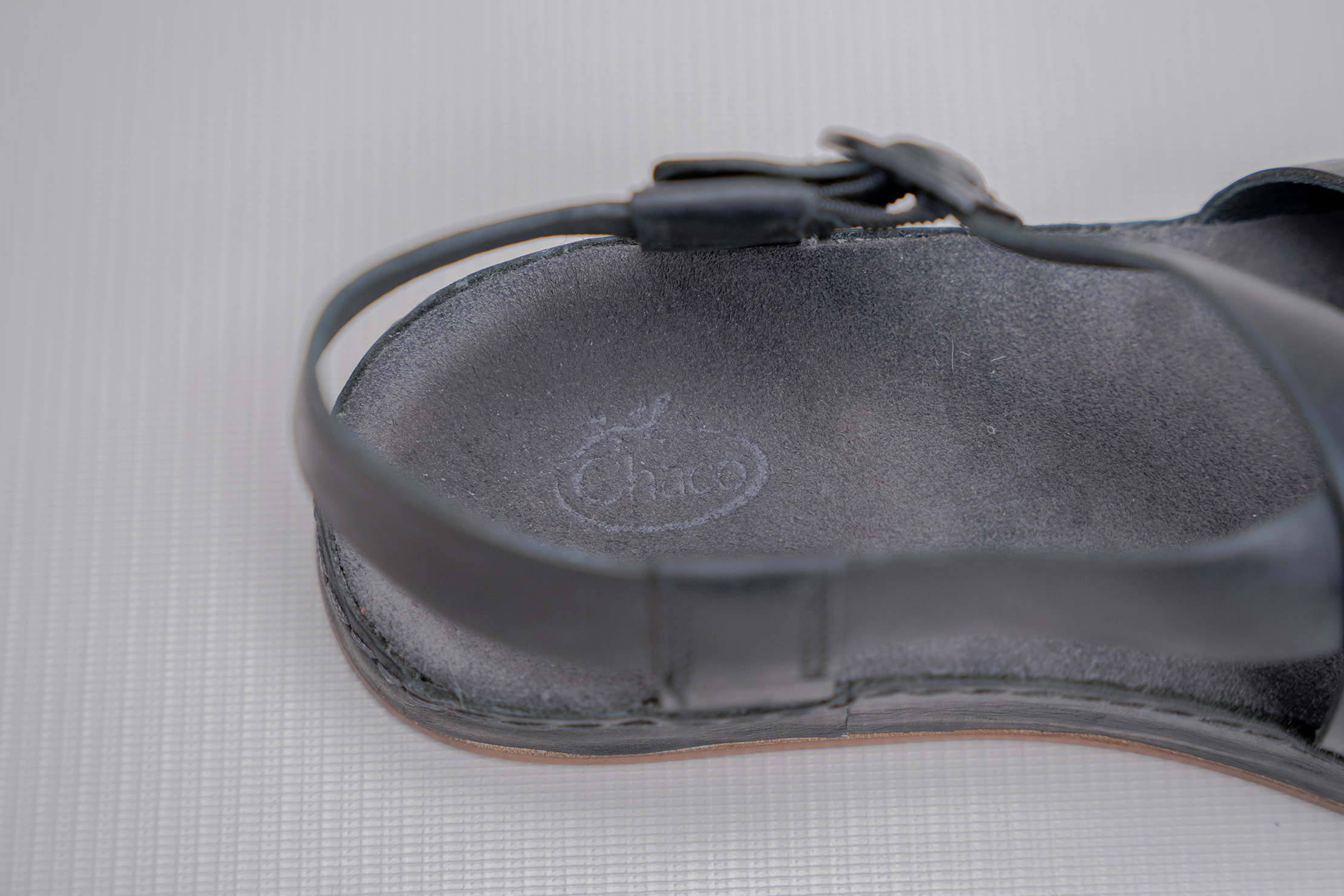 Just remember: it won't do in the extremes like walking down the red carpet at the Oscars or climbing Mt. Kilimanjaro. The straps are secure enough for a light trek, but nothing muddy; otherwise, you might start to see the stitching really unravel. And anyway, you wouldn't want mud on that suede footbed, lest you get that mucky feeling on your feet.
We've used ours in the city and on trails where the main adversary is mostly dust and dried leaves. The worst damage to crop up on the Wayfarer is a loose stitch along the side of the midsole where it meets the leather strap. However, something relatively small like this and a slightly worn-out look are more than acceptable for us. It doesn't affect the Wayfarer's overall integrity and doesn't appear to be deteriorating at an alarming rate.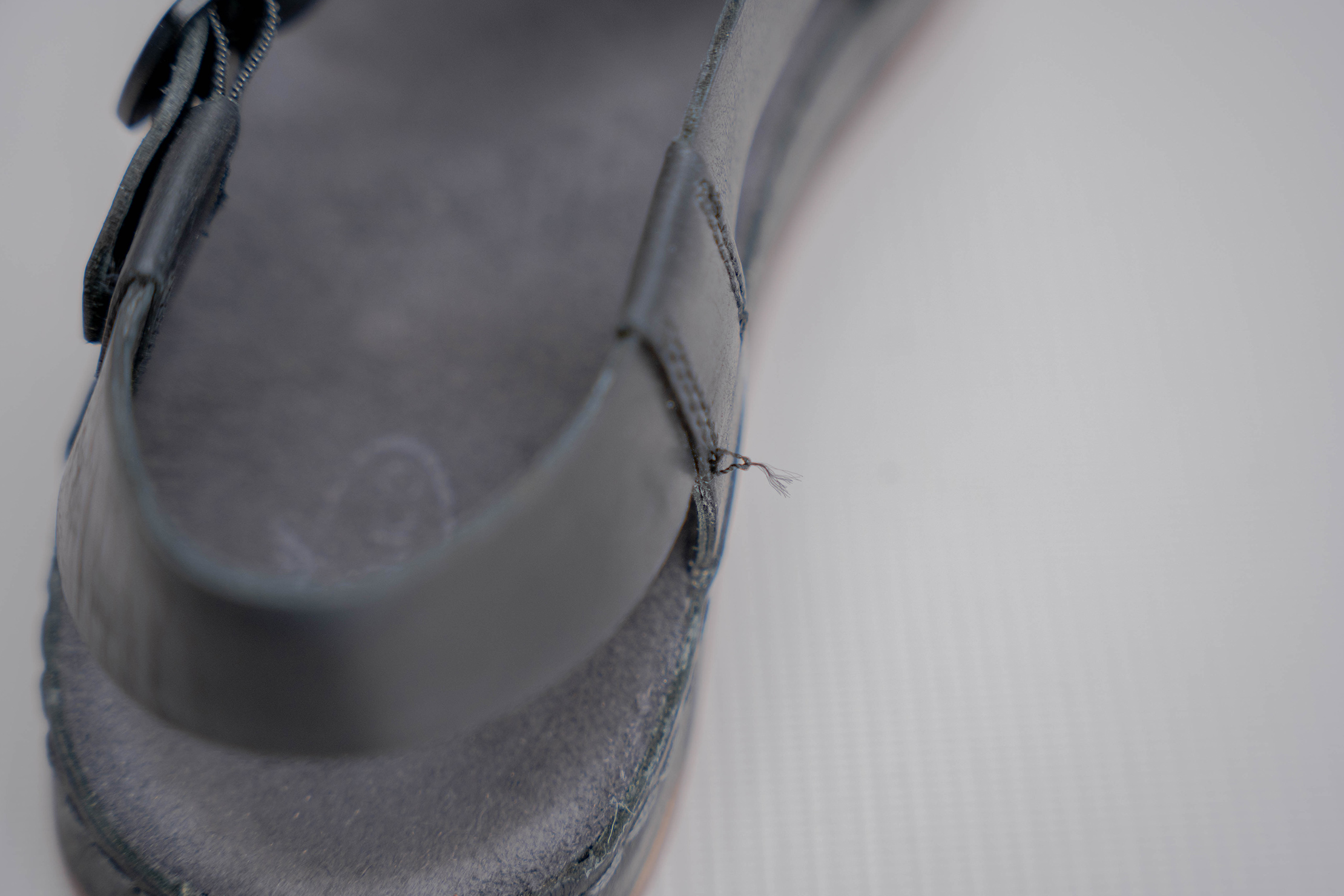 The Wayfarer's sleek looks and supportive arch make it quite versatile, and versatility is a killer feature when it comes to travel. It's stylish enough for most occasions, comfortable enough to go the distance, and durable enough to make it home; a true wayfarer, by every definition.
Usage Timeline
Initial Usage
Condition: Excellent
Comfortable arch support
Leather is soft
Easy to adjust fit with buckle
2 Weeks of Use
Condition: Excellent
Leather is slightly worn in but still looks new
Easy adjustment with the metal buckle
Sleek look for everyday wear that can be slightly dressier as well
Great arch support
Sacrifice weight and packability for a sandal that's comfortable to wear on long days of walking around
Access the Pro Community Discussion
Get your questions about the Chaco Wayfarer answered from our team and the Pro Community right here on the page. Plus, join discussions with other members about gear, guides, and more.
Other Clothing & Accessories Reviews