Bellroy Key Case Review
The Bellroy Key Case's flipper mechanism isn't the speediest, though combined with its one-sided layout, it's quite secure.
Our Verdict
Unlock the Pro Summary
Save time. Get access to brief summaries of our reviews so you can browse and make decisions more efficiently.
Pros
Tool-less adjustment
One-sided opening means keys won't spin in and out
Built-in mechanism flips out keys for you
Cons
Standard USPS key doesn't fit
Thin cord can accidentally slip through a keyring
Takes some tweaking to get the tightness just right
Recent Pack Hacker Video
Technical Details
Weight (oz)

0.65 oz (18.4 g)

Dimensions

3.15 in x 1.3 in x 0.79 in (8 x 3.3 x 2 cm)

Notable Materials

Polymer, Leather, Stainless Steel

Manufacturing Country

China

Warranty Information
Full Review
Organizing our keys is one of the many ways we keep bulkiness to a minimum when we pack. Sure, one wouldn't normally think of keys or pockets when considering such things, but every ounce of space counts, right? That's where key organizers come into play. Instead of them dangling and jingling freely off a keyring, it arranges them together like a fresh pack of playing cards.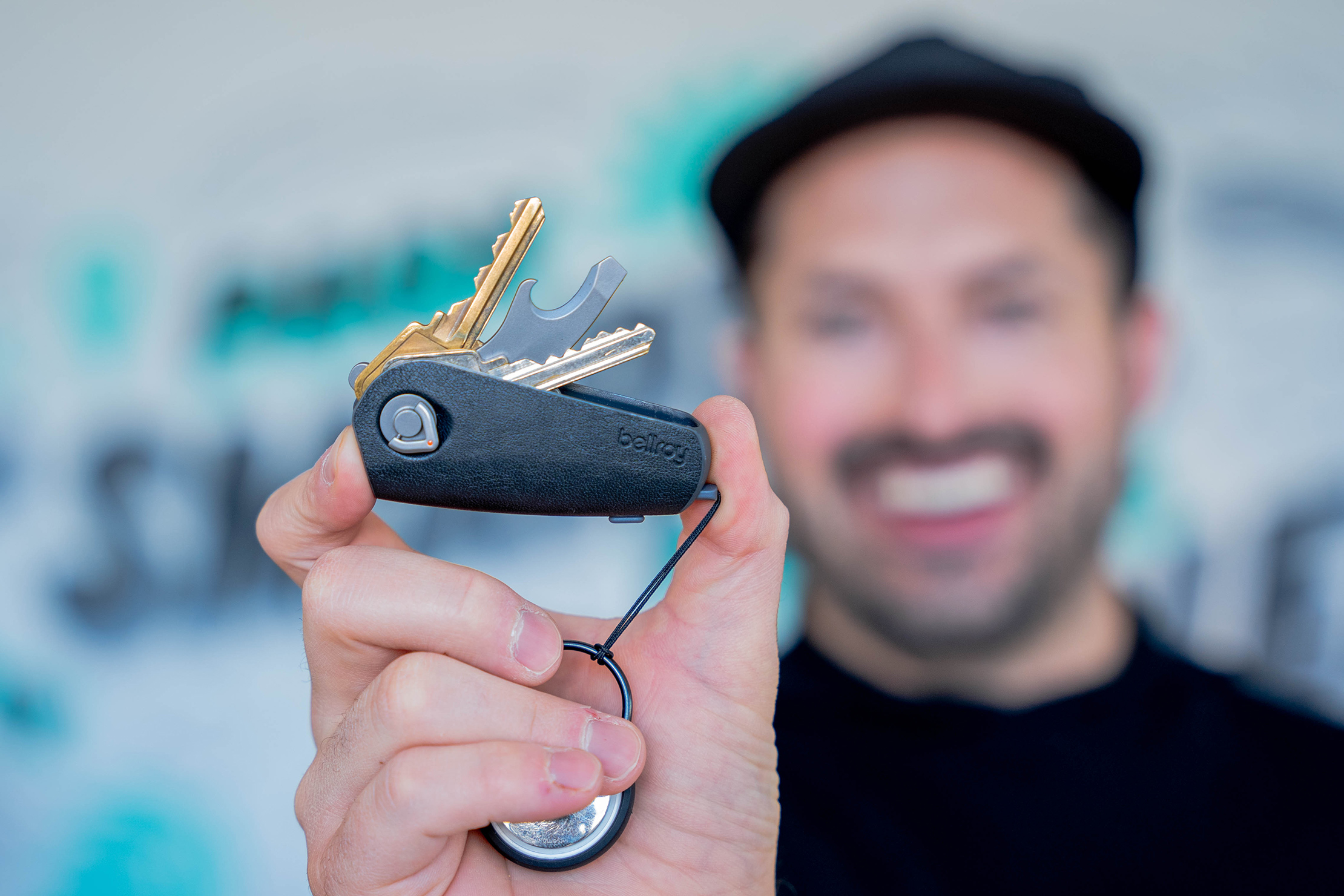 The Key Case is Bellroy's take on the concept. In a nutshell, it's a leather-clad key organizer with stainless steel inner workings. Before you shrug it off as another cookie-cutter key organizer, though, it has a few things that make it stand out. For example, it features a clever "flipper mechanism" in place of pulling keys out manually. This helps keep its one-sided layout more accessible, though we wouldn't say it's the fastest key organizer out there.
As small as the Key Case is, there's a fair bit to say about it. In fact, we'll even be covering the Key Tool in this review, a multi-tool add-on. So, interested yet? Then let's get into it.
Materials & Aesthetic
If there's anything Bellroy excels at, it's styling their gear to stand out. The Key Case doesn't look all too drastically different from the likes of the Jibbon Key Organizer or Orbitkey Key Organiser, but that's not to say that the Key Case is a copycat. It features a more curved shape, similar to that of a car keyfob rather than the popsicle-like resemblance of its two colleagues. All in all, though, we think all three are stylish in their own right.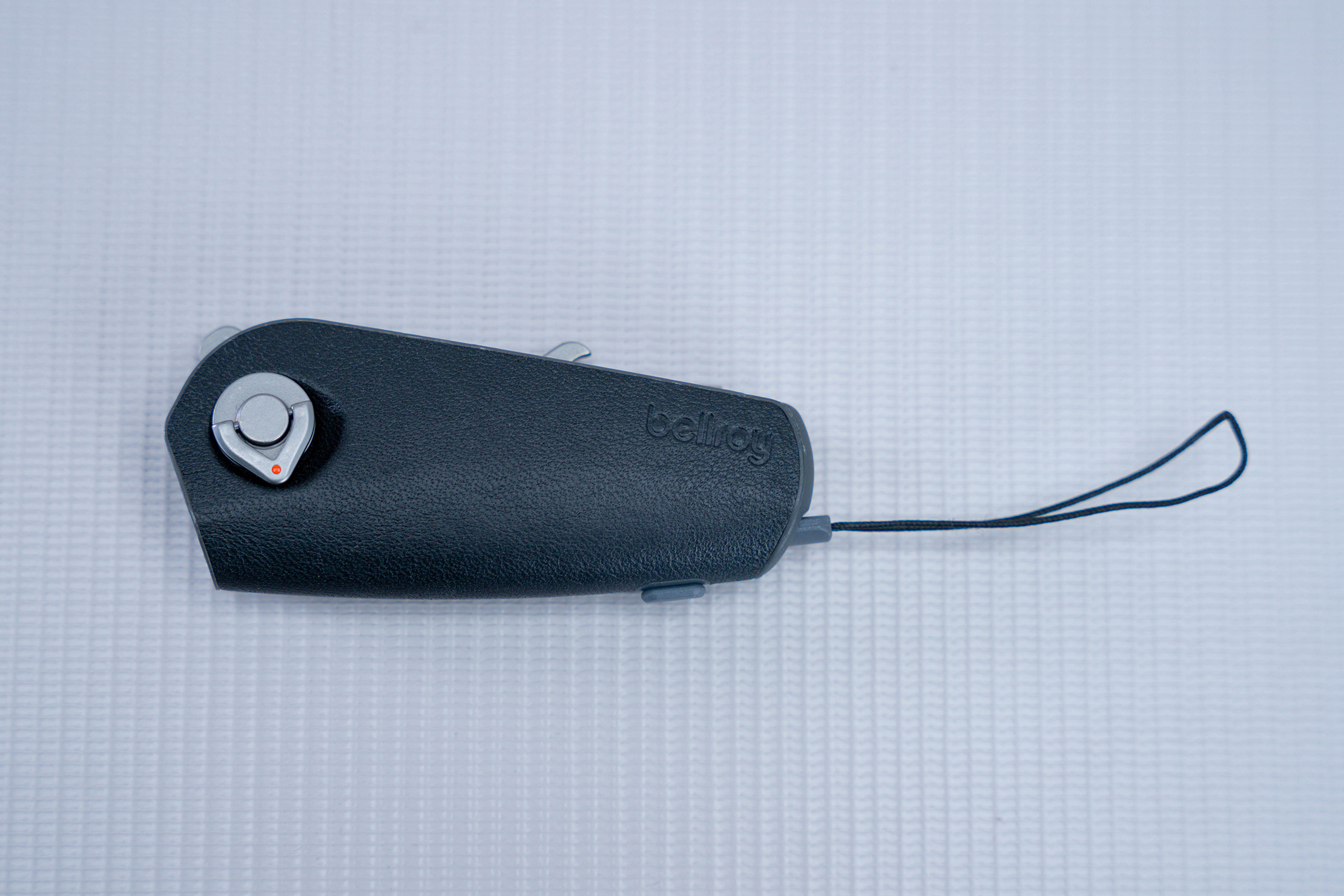 Based off the three alone, leather seems to be the main ingredient in making a good key organizer. We won't object to that logic because leather does look good, especially if you're hanging it next to a quality leather belt. The colorway we're sampling here is the Black (our usual go-to), but there's also Racing Green, Basalt (gray), Terracotta (tan orange), and Cobalt (blue) available at the time of writing.
The eco-tanned leather on the Key Case looks and feels good, on par with the usual leather accents Bellroy puts on a lot of their bags. Because the Key Case's leather doesn't flex in day-to-day usage, there's very little damage to report, if any.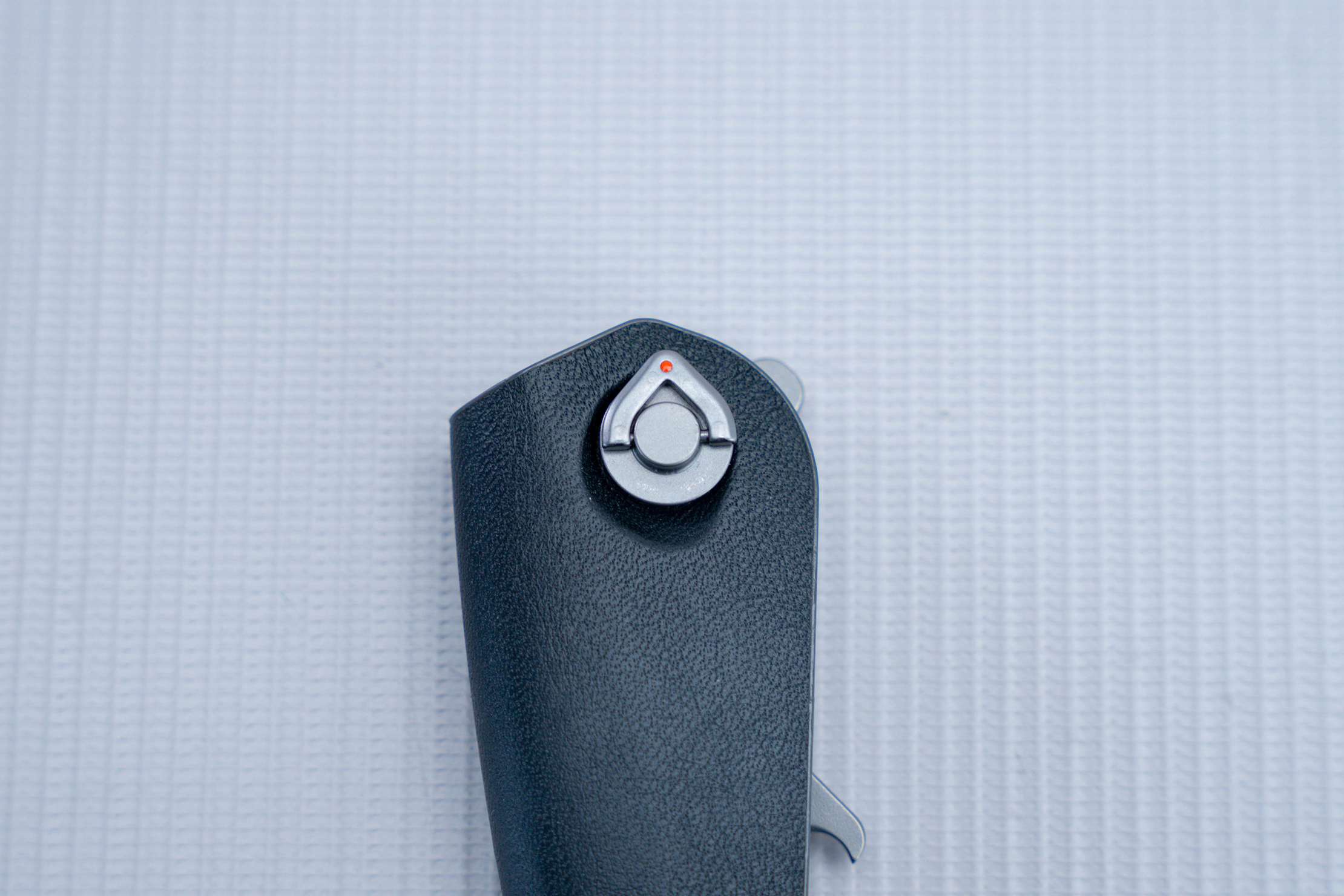 The stainless steel bits of the Key Case also hold up quite well. It's not the shiny chrome kind we sometimes see that can come off gaudy. Instead, it's more matte, which looks sleeker and helps the Key Case look more refined.
The same goes for the Key Tool. There's not much that can go wrong with it since it's essentially a chunk of crafted stainless steel. We expect it to gather scuffs and scratches along the way as we use it, but not to the extent of snapping in half.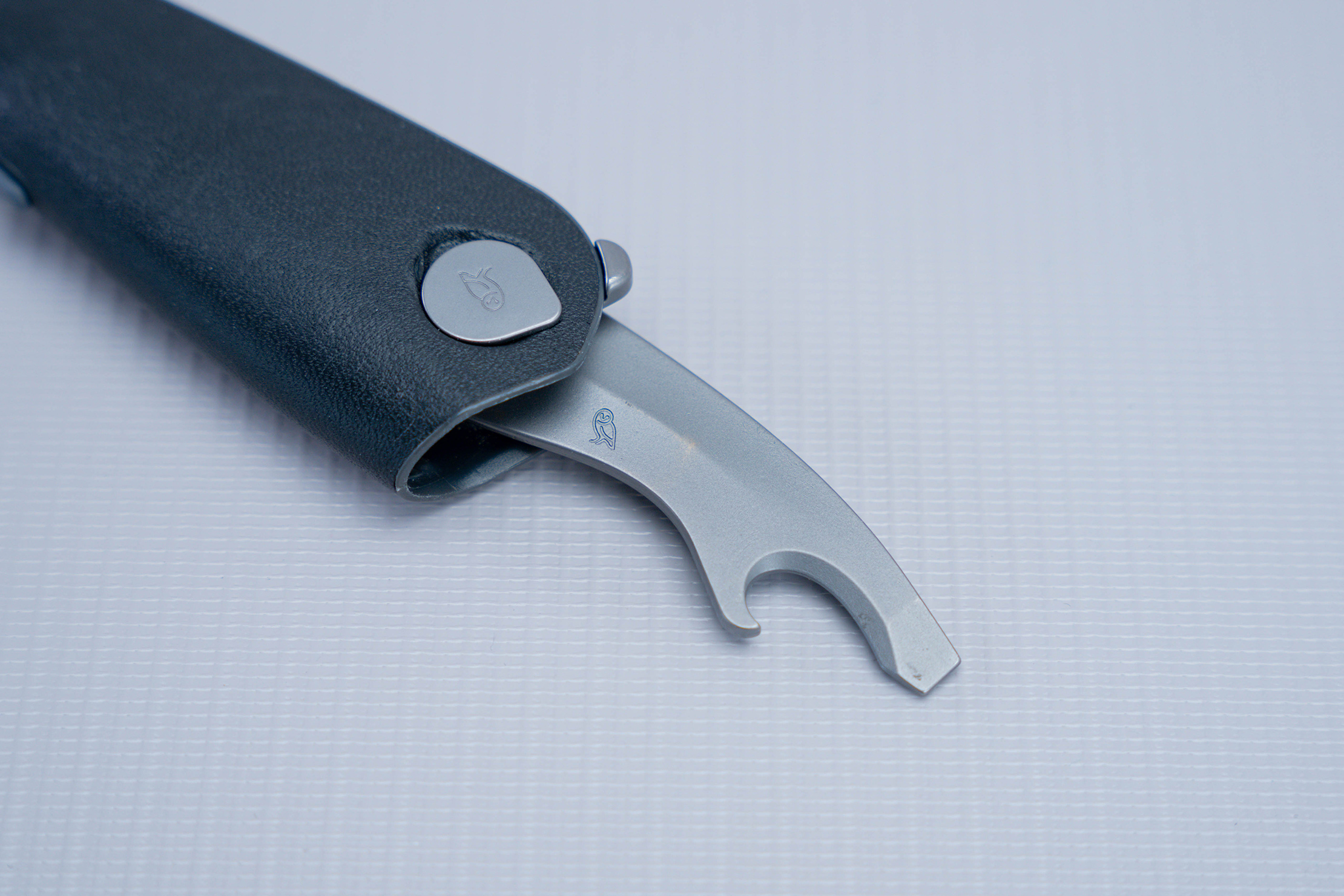 If there's one area of concern, it's the thin cord used to attach the Key Case to a loop. It's the typical cord you'd find on most key chain accessories. To be fair, it has held up well throughout testing. However, this doesn't look or feel as solid compared to the Jibbon's or Orbitkey's metal attachment point.
Usage & Features
First, let's discuss how to get the Key Case set up.
The first part is opening up the Key Case. To do this, simply flip up the V-shaped tab on the metal hinge and twist like you're unscrewing it. Once you remove the screw, this opens up the Key Case, and you may now insert keys.
Before that, if you plan on attaching the cord loop directly to a closed loop, now would be a good time to uncouple it from the Key Case. On the other hand, if you're attaching the cord loop to a keyring or a carabiner, then you may skip doing so.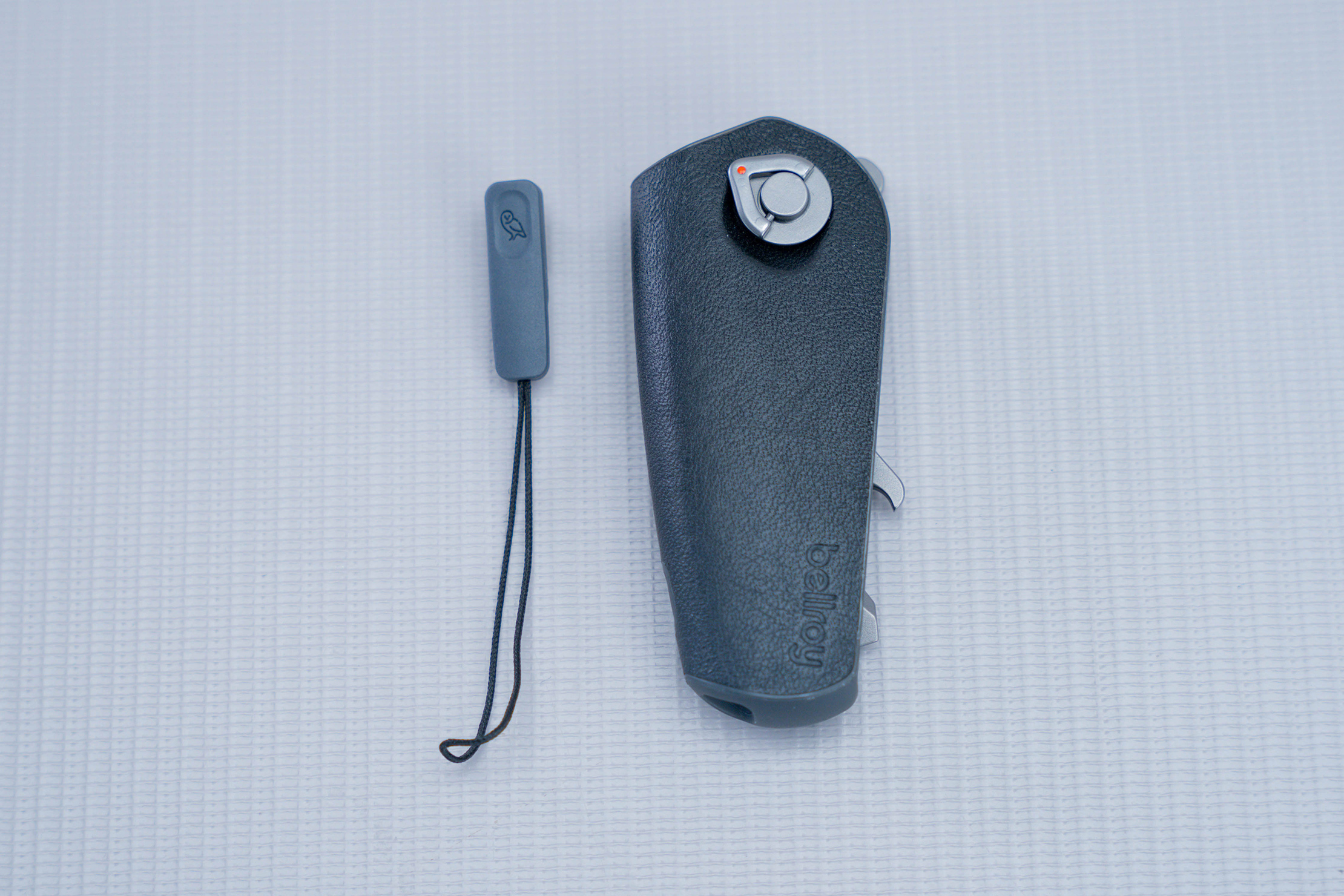 The loop cord is hooked into the leather body of the Key Case through a plastic anchor. You need to undo the anchor first by pushing in the tiny tab that's poking out from the side. Then, you can pull the loop cord from the inside and tie it to your desired keyring.
Next, start adding your keys by slotting their holes into the opened hinge inside. We were able to add most of our keys, but our standard-sized USPS key wouldn't fit. Its hole is just a bit too narrow for the hinge, so, unfortunately, it has to hang off our keyring alongside our Kyptonite Bike Lock's thick-bowed key. This is something worth noting since keys that have holes similar to that of USPS' are quite common.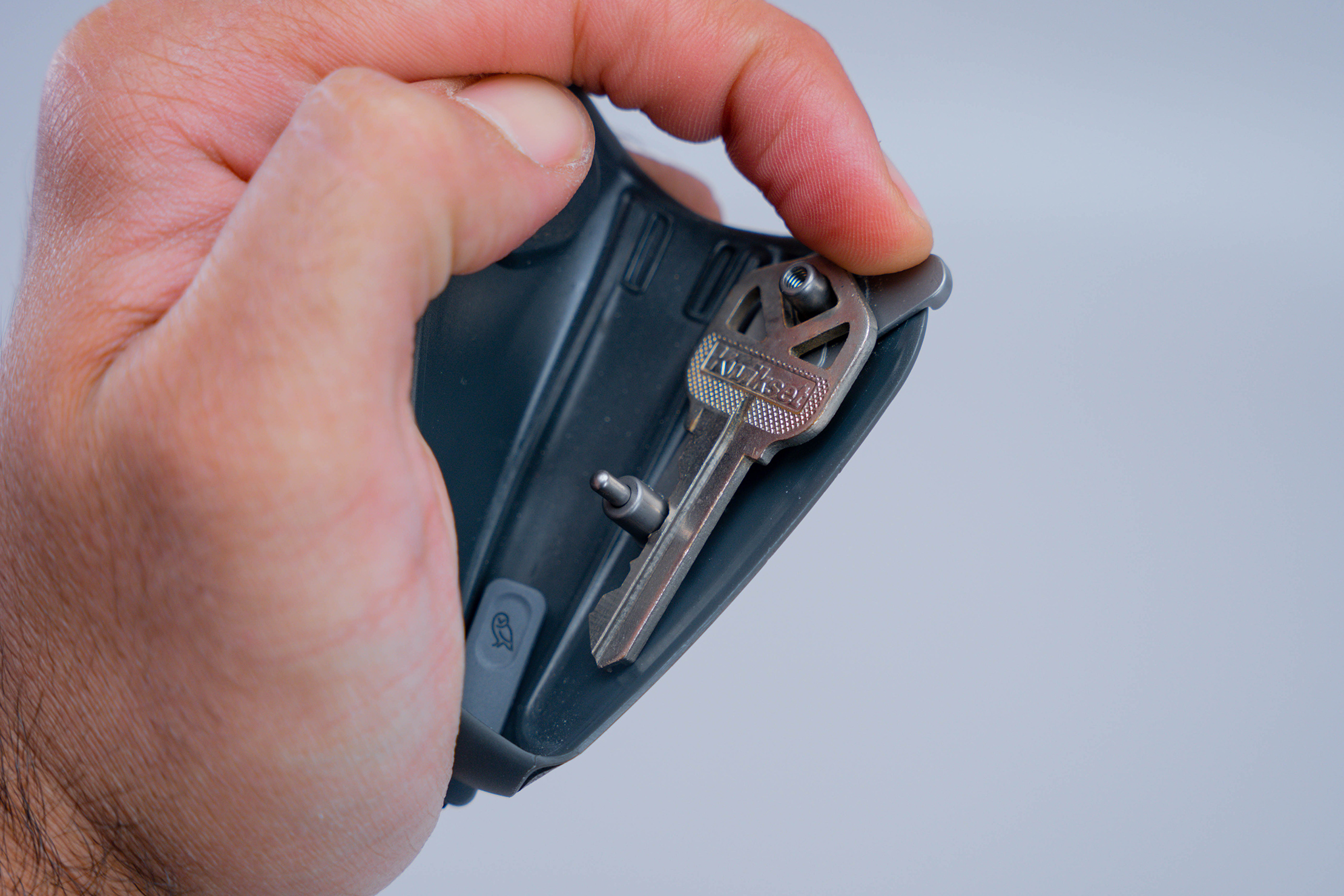 In total, we have two keys and the Key Tool (which we'll discuss later) with room to spare. Bellroy quotes the key capacity as 3-5 keys. Of course, your mileage may vary depending on how thick those keys are.
The whole setup process is–for the most part—convenient since it's tool-less. In comparison, the Orbitkey Key Organiser needs a coin to twist the clasp, so even if you run out of those, you can still make adjustments. Meanwhile, the Jibbon Key Organizer can technically be adjusted by hand, though its square hinge is a bit trickier to use than the fold-up tab of the Key Case.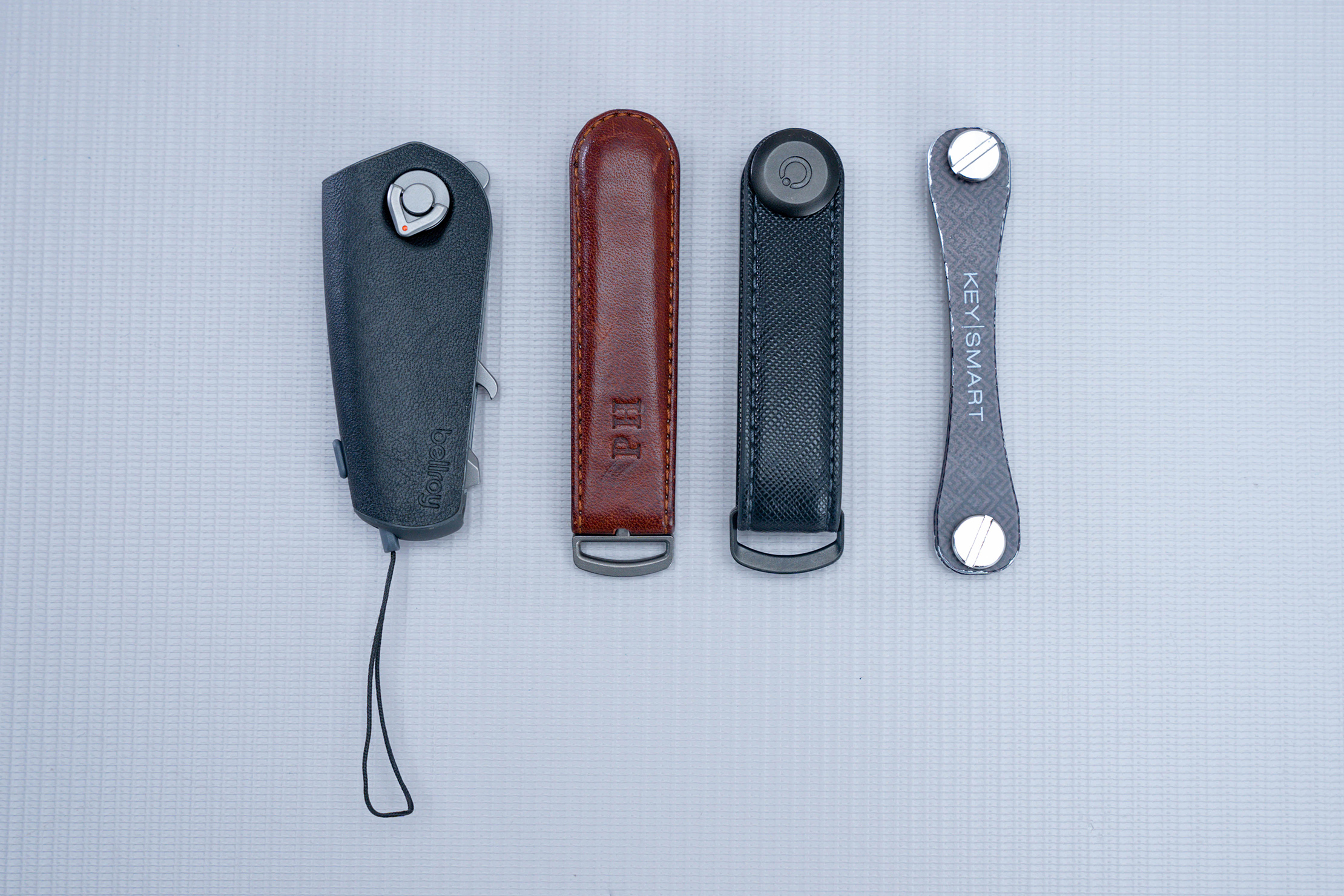 The Key Case's loop cord is a bit fussy because of all the threading you have to do if you're attaching it to a closed loop. As we mentioned earlier, it's not as solid as Orbitkey's or Jibbon's solution, nor is it as straightforward. Furthermore, we found that it's possible for the thin cord to slip in between the overlap of a keyring, causing it to detach unintentionally. To avoid this, we attach the loop cord to our Orbitkey Slim Case for AirTag instead since it has no overlaps or gaps.
With all of the setup out of the way, what's it like to use the Key Case?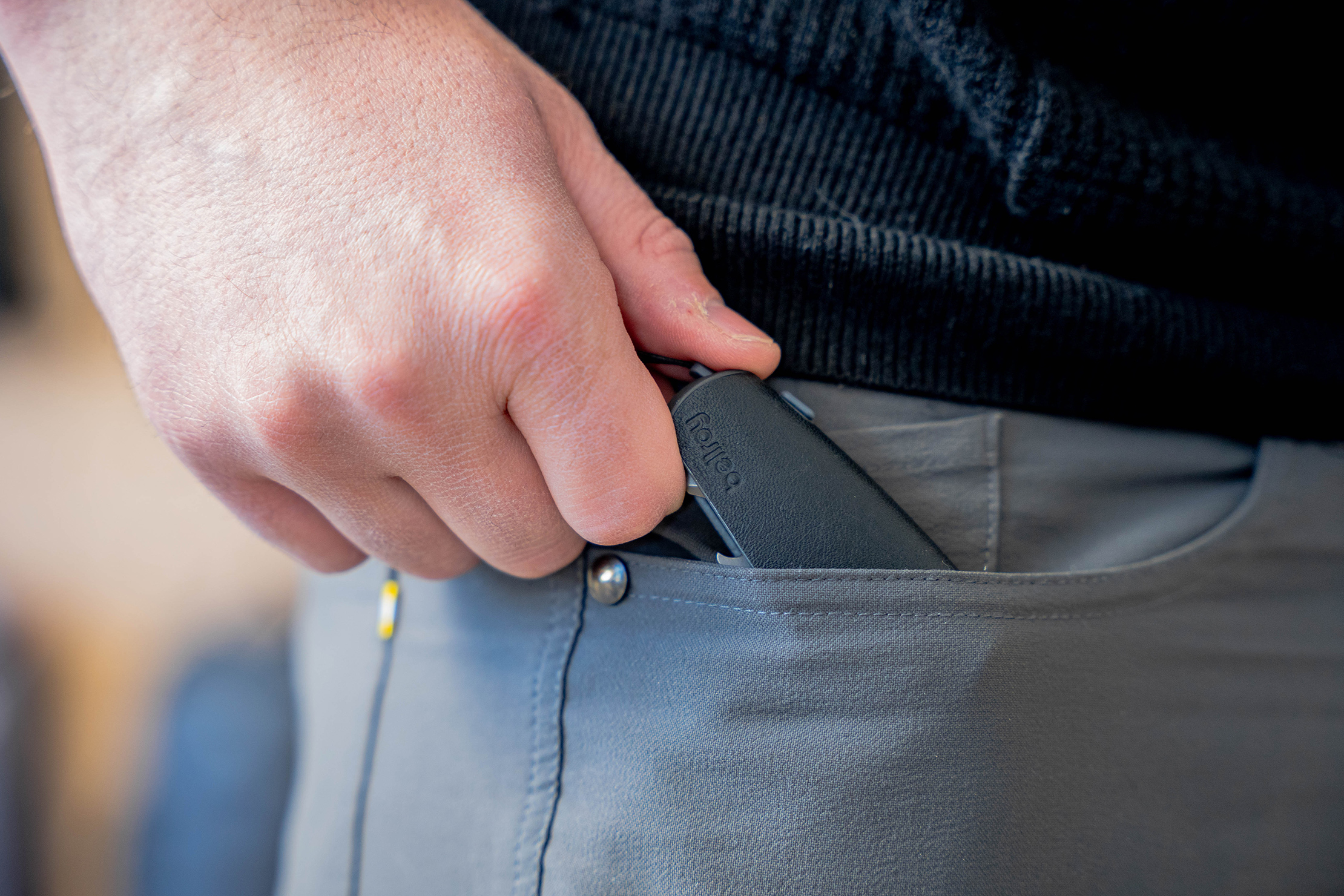 The first thing of note about the Key Case is how important it is to get the hinge's tightness just right. Adjust it too loosely, and your keys may swing out freely. Adjust it too tightly, and you'll have a hard time thumbing the flipper mechanism. Speaking of which, let's talk about that feature.
Unlike other key organizers where keys can swing out from either side, the Key Case only has one opening. This means you can't push keys from one side to make them pop out of the other. Instead, Bellroy has what it calls a "flipper mechanism." It's essentially a lever built into the hinge that swings keys out when you push the part protruding from the top. Check out the GIF below, and you'll see what it looks like in action.
In Bellroy's example, it would ideally be done with just one hand. In practice, though, we found it easier to do it with two hands to avoid any trouble. With time and practice, you could master the art of one-handed operation, but it just didn't work out that way for us.
This doesn't mean the Key Case is cumbersome to use. If anything, it feels fancy each time we hold it in one hand and flip the flipper with the other. It's almost like a mini-event each time we want to unlock something. The biggest disadvantage with the flipper mechanism is that, since all keys deploy simultaneously, we still have to put away the other keys we don't need each time.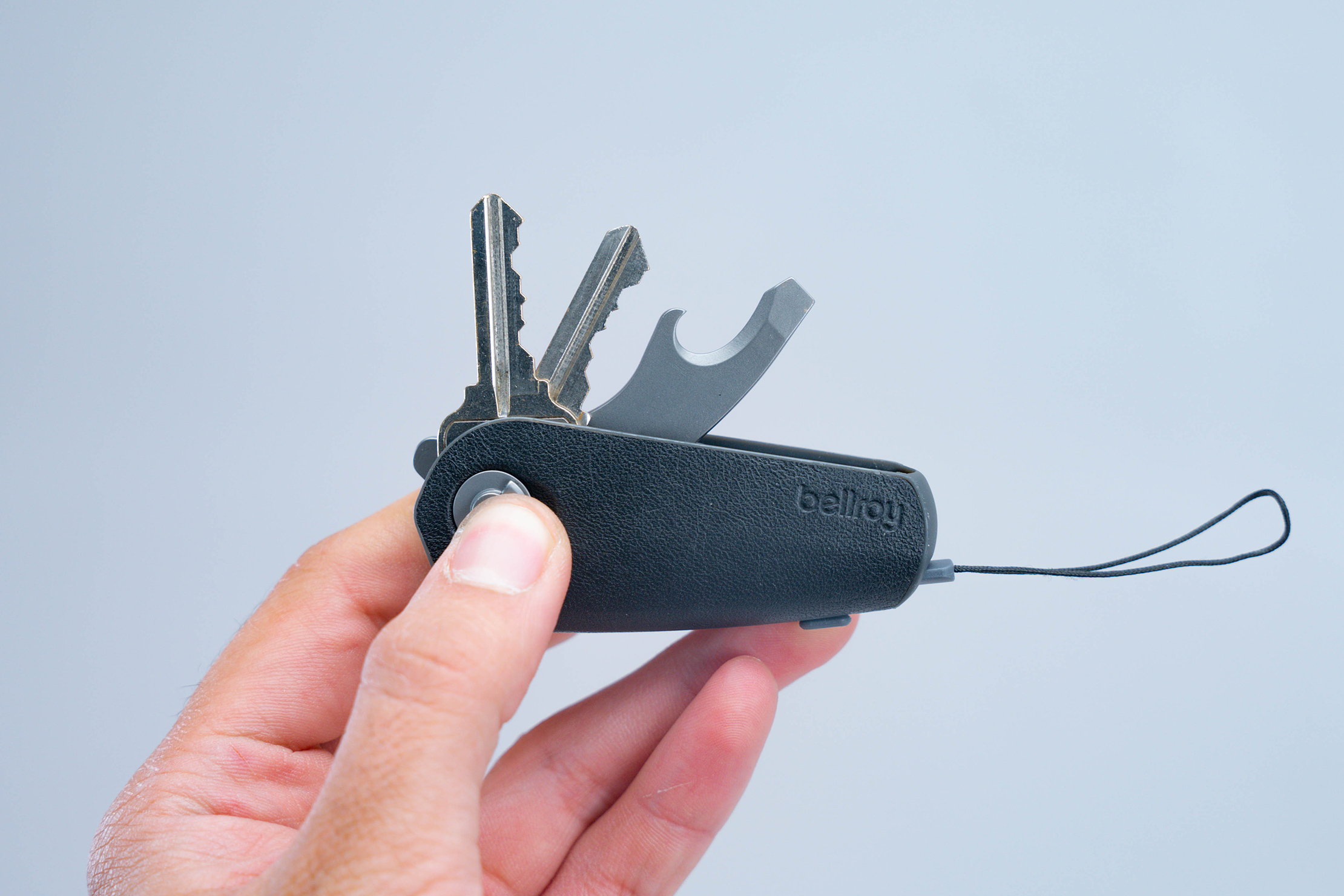 Provided that the hinge is sufficiently tightened, the Key Case also holds keys quite securely. Even if it's bumped around in our pocket, there's very little risk of a key getting poked out since only one side is exposed.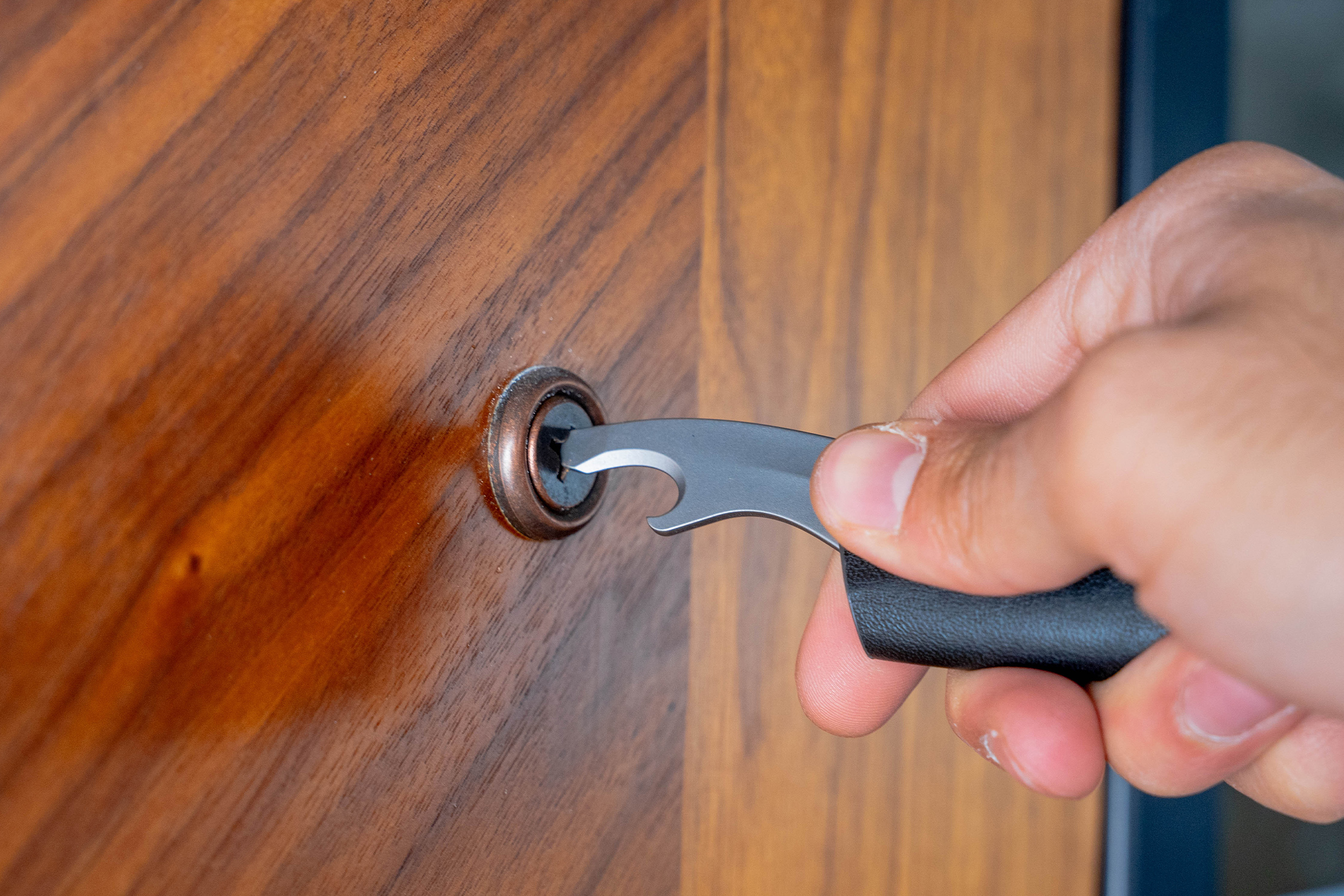 Before we wrap up this review, let's talk briefly about the Key Tool. As mentioned earlier, it's a nifty little stainless steel add-on for the Bellroy's Key Case or Key Cover. It's only a tiny bit bigger than the rest of our keys, and you add it the same way.
It's a 4-in-1 multi-tool with two flat head screwdriver sizes, a bottle opener, and a box cutter. It's not as functional as the more full-fledged multi-tools out there, but if it were, we imagine it wouldn't fit into the Key Case anymore.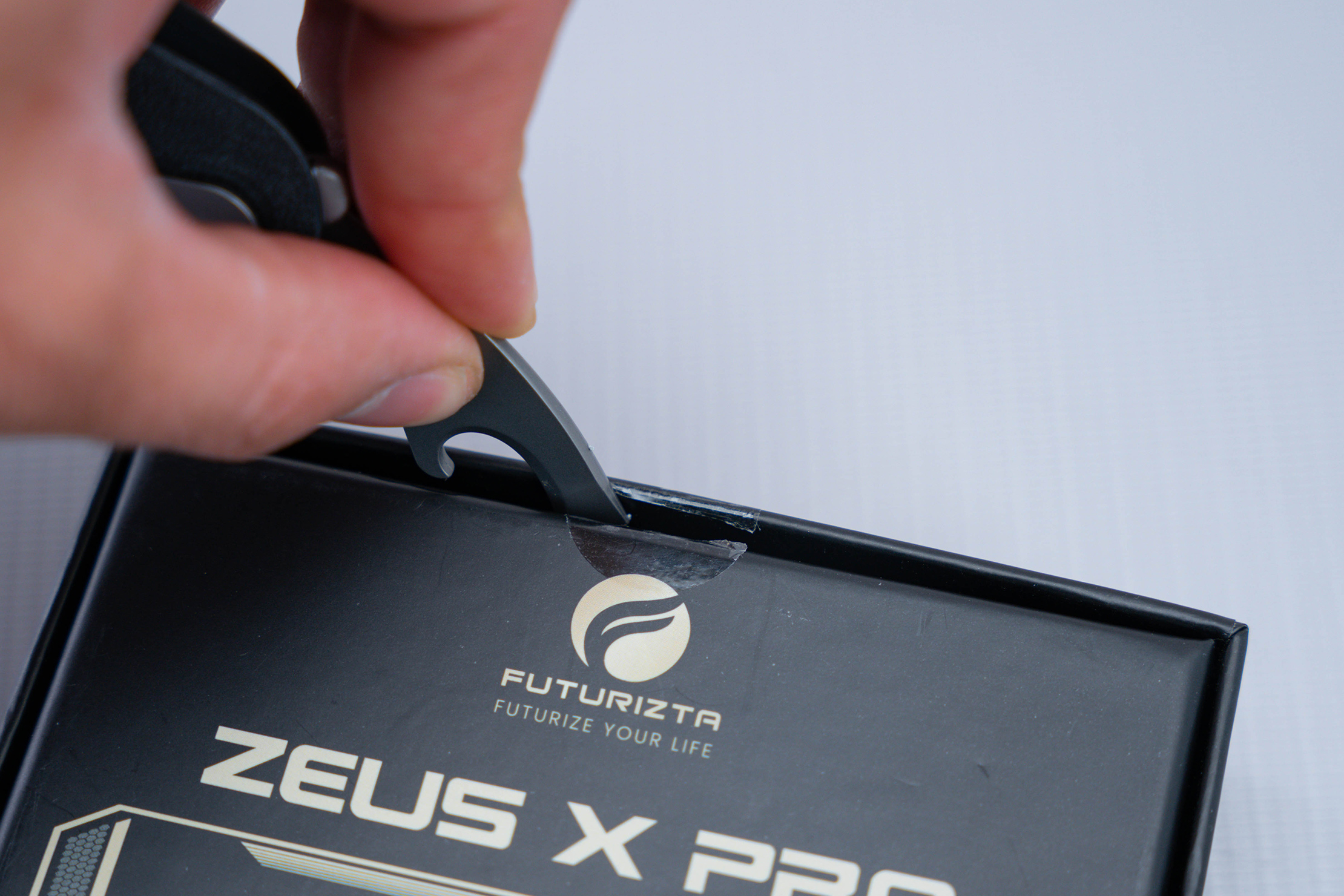 As a screwdriver, it'll work just fine in most situations because of the Key Case's robust stainless steel parts. There's going to be some twisting around the leather portions, but that's to be expected if you're working on a particularly tight screw. The box cutter is sharp enough to cut through packaging tape, so no complaints there. Meanwhile, the bottle opener just works—no surprises there either, given its simple but effective design.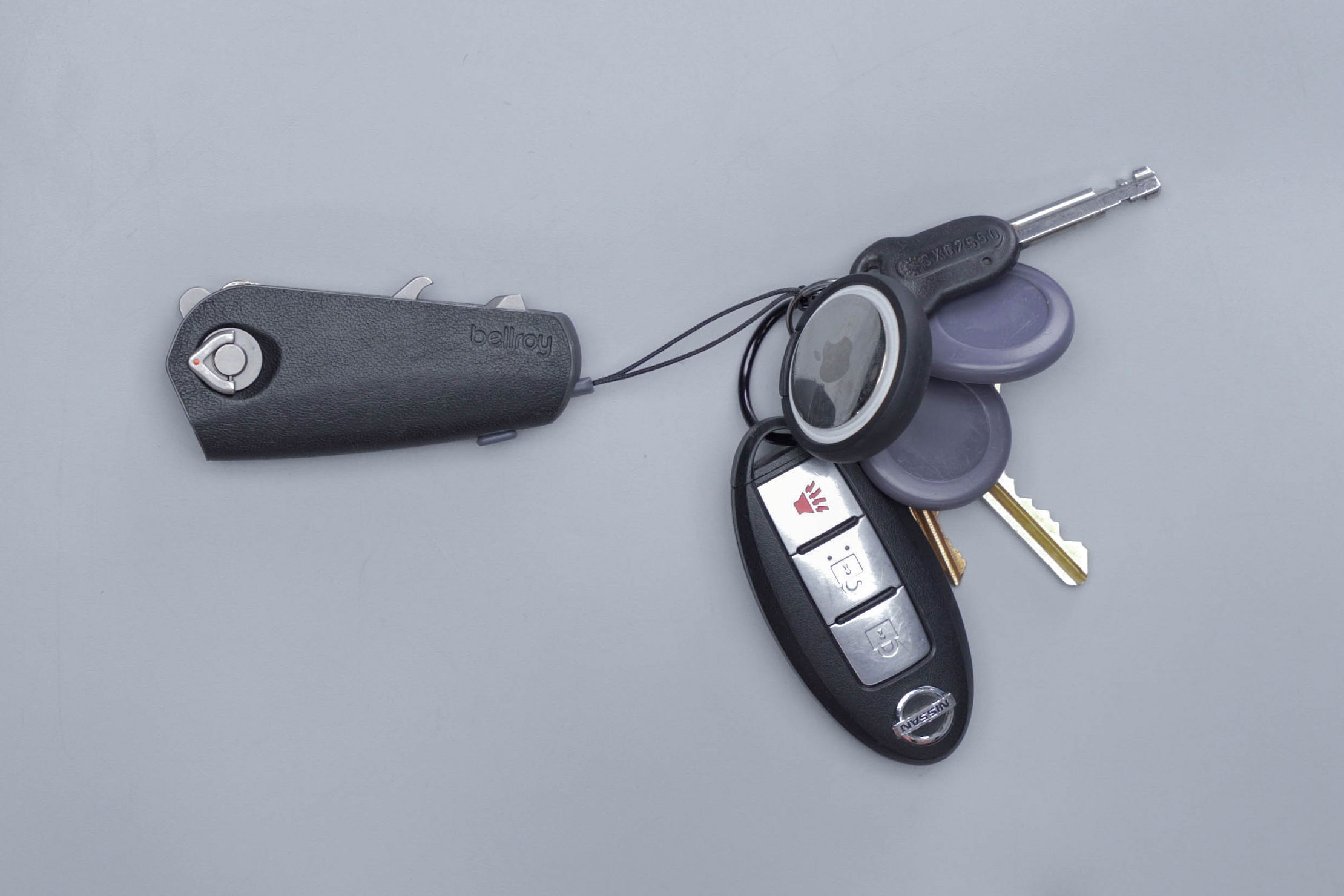 Though the Key Case doesn't excel in speed and ease of access, it shows cleverness in its design with the flipper mechanism. With that in mind, it's unfortunate that it's somewhat countered by the thin loop cord and inability to fit our USPS key. The latter could be a huge factor for some, but the rest can be considered minor flaws. What we're left with is a well-crafted organizer that holds keys firmly and an optional multi-tool add-on if you want something more.
Usage Timeline
Initial Usage
Condition: Excellent
Digging the nifty, holster-like design
The flip up mechanism is a bit awkward since the keys push towards your palm
About the same size as a car keyfob
2 Weeks of Use
Condition: Excellent
Bummed that a standard USPS post key's hole is too small for the key post.
Like that the keys flip out on one side
Keys either flip out automatically or are hard to flip out depending on how tightly wound it is—certainly need to find a sweet spot
Cord is so thin it threaded off of a standard metal keyring—if you're using the cord, put it on something that has no opening
Tightening and loosening mechanism is high quality and easy to operate
Access the Pro Community Discussion
Get your questions about the Bellroy Key Case answered from our team and the Pro Community right here on the page. Plus, join discussions with other members about gear, guides, and more.
Other Organizers & Pouches Reviews